When 'The Mask of Zorro' was released in July 1998, by TriStar Pictures, it breathed life into the masked vigilante realm of films. Directed by Martin Campbell and co-written by John Eskow, Ted Elliott and Terry Rossio, the action flick follows Alejandro Murietta, a young thief whose destiny becomes entangled with the masked legend, Don Diego de la Vega, after a chance encounter. The veteran vigilante takes the boy under his wings and grooms him to carry over the legacy.
The film stars Antonio Banderas as the titular protagonist, Anthony Hopkins as Don Diego de la Vega and Catherine Zeta-Jones as Elena Montero. 'The Mask of Zorro' is built upon the classic swashbuckler genre to create an action-packed experience. Canned by English cinematographer Phil Méheux, edited by Thom Noble and music rendered by James Horner, the film went on to become a critical and commercial success. It also garnered a significant following and positive reviews over the years, which makes 'The Mask of Zorro' is a must watch.
For this list, I have taken into account films which have a similar narrative structure. These are action films which belong to particular subcategories. So, without further ado, here is the list of best movies similar to 'The Mask of Zorro' that are our recommendations. You can binge several of such movies like 'The Mask of Zorro' on Netflix, Hulu or Amazon Prime.
8. Deadpool (2016)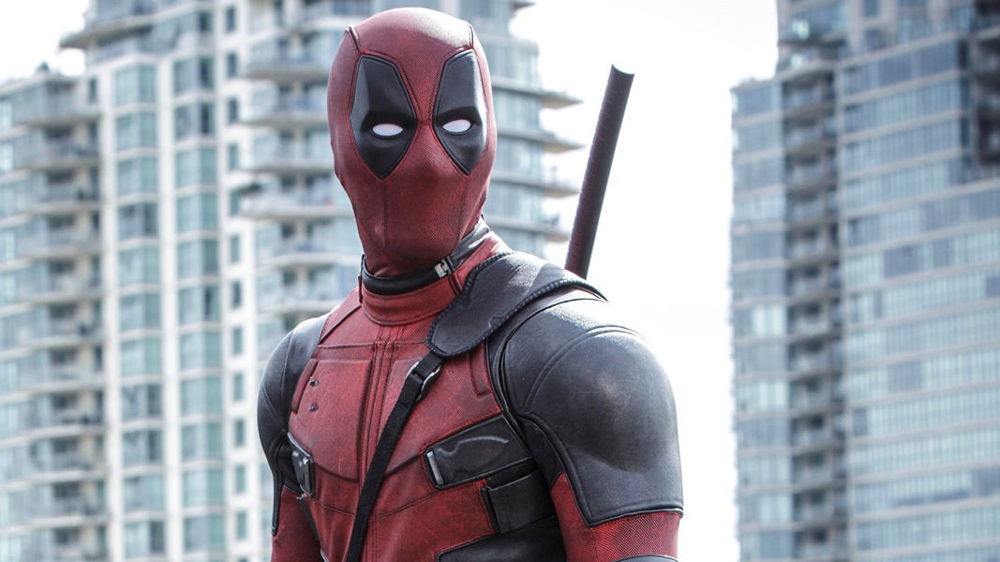 As a superhero action film, 'Deadpool' completely changed the scene of the superhero genre, Directed by Tim Miller and co-written by Rhett Reese and Paul Wernick, 'Deadpool' is the story of Wade Wilson, a former special forces operative-turned-mercenary who finds love again when he meets Vanessa, a sec worker. Life seems to be merry until he is diagnosed with cancer. As death looms over him, Wilson is approached by a mysterious man who offers him an experimental but permanent cure for his malady. While he accepts the offer, he soon learns that there is an covert organisation behind the man which operates to assemble an army.
Things take a turn for worse when Ajax, a mutant doctor exploits the medication to cure him of cancer and give him superhuman healing abilities, but leaves a permanently scarred body. Wilson, now taking up the figure of 'Deadpool,' hunts down Ajax to cure his skin. The film uses CGI with resourcefulness to create adrenaline-pumping action sequences. Ryan Reynolds and Ed Skrein perfectly don on their roles as Deadpool and Ajax to create an enthralling rivalry. In addition, the narrative is authentic to the comic book series and leaves no stone upturned to create a cult-classic in the superhero genre.
7. John Wick (2014)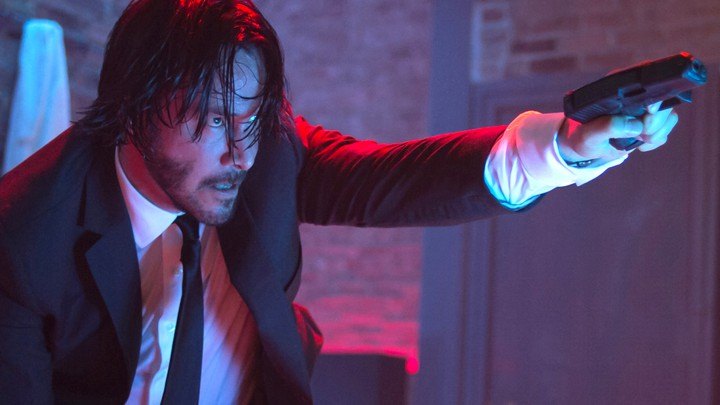 Co-directed by Chad Stahelski and David Leitch, 'John Wick' is a neo-noir action thriller, which follows John Wick, essayed by Keanu Reeves, an ex-assassin, who comes out of retirement under special circumstances. The peace in his retired life is shattered when after some shodowy men from his past break into his house, steal his vintage car and kill his puppy, which was the last gift to him from his recently deceased wife. The film changed the way action films are shot in Hollywood. Taking inspiration from the martial art films and anime, 'John Wick' boasts of high-octane action sequences which are executed with brilliance by Reeves. The visual aesthetics ooze of style and noir, which sharpen the thrills of the narrative. The flick went on to become a milestone that redefined the action-thrillers and triggered a new wave of similar films the 21st century.
Read More: Movies Like John Wick
6. Die Hard (1988)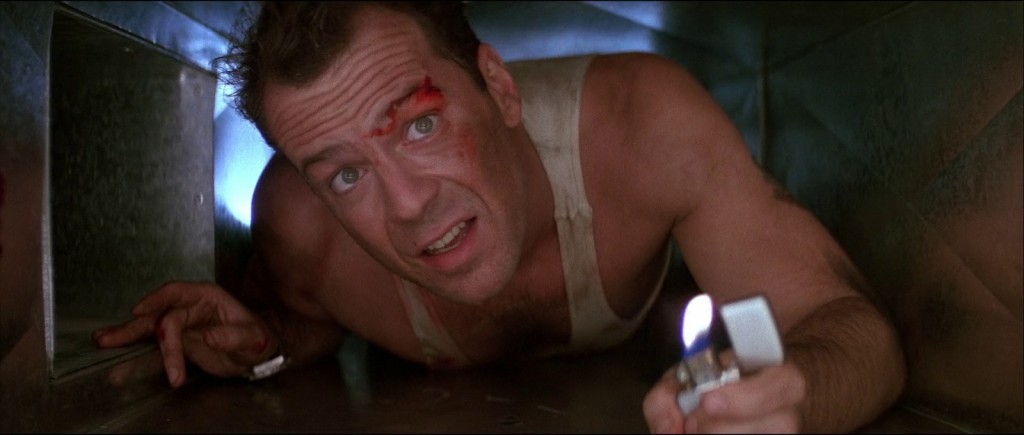 Directed by John McTiernan and co-written by Jeb Stuart and Steven E. de Souza, 'Die Hard' follows John McClane, an off-duty police officer who is forced to rise up to the occasion when he finds out that his wife and several others taken hostage by German terrorists during a Christmas party at the Nakatomi Plaza in Los Angeles. An action thriller, the film stars Bruce Willis as the resilient McClane and Alan Rickman as Hans Gruber, the ruthless leader of the terrorists.
As an adaption the thriller novel 'Nothing Lasts Forever', written by Roderick Thorp and was published in 1979, 'Die Hard' functions as a survival-action film. What makes it such an engaging experience is how McClane's character works in concordance with the obstacles created the antagonists. While he is the underdog, Gruber is the cerebral assassin. Though the initial reviews were a little polarising, the flick picked up unanimous praise over time. With a rating of 93% on Rotten Tomatoes, 'Die Hard' is widely considered to be a cult-classic nowadays. The critical and commercial success also helped the makers to spawn the successful 'Die Hard' film franchise, which comprises of five movies.
Read More: Movies Like Die Hard
5. The Bourne Identity (2002)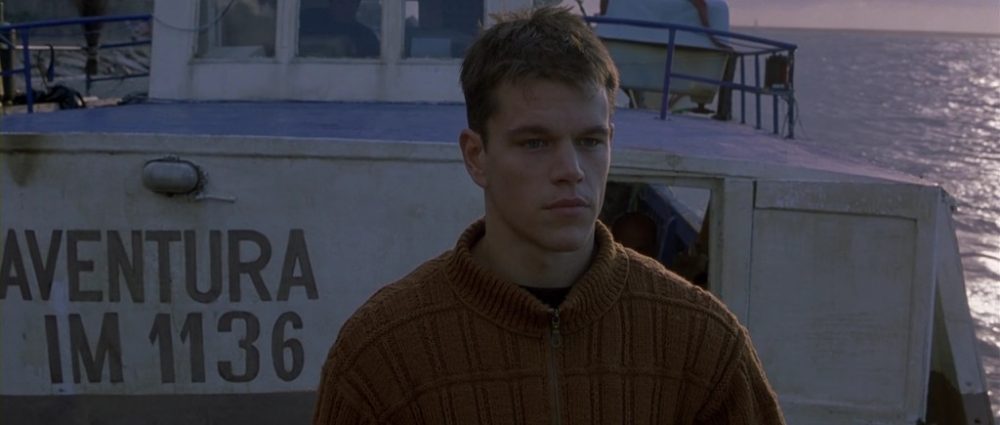 'The Bourne Identity' blends the narrative aesthetics of a spy-thriller with a high-voltage action extravaganza. Directed by Doug Liman and co-written by Tony Gilroy and William Blake Herron, the film follows Jason Bourne, who wakes up to find that his memories are wiped-off clean. He sets out to trace back to his real identity through past life events while agents from the Central Intelligence Agency (CIA) on his tail.
Adapted from Robert Ludlum's novel of the same name, which was published in 1980, the action spy film stars Matt Damon as the titular gyprotagonist. With high-octane, practical stunts, taut direction and a solid performance delivered by Damon, 'The Bourne Identity' won rave reviews from critics and audience alike. While the 'James Bond' series can be credited to have given birth to the action-spy genre, 'The Bourne Identity' pushes the boundaries further. The movie was a commercial success as well, earning $214 million against a budget of $60 million, which helped it to launch the 'Bourne' film franchise, which includes five sequels.
Read More: Movies Like The Bourne Series
4. Raiders of the Lost Ark (1981)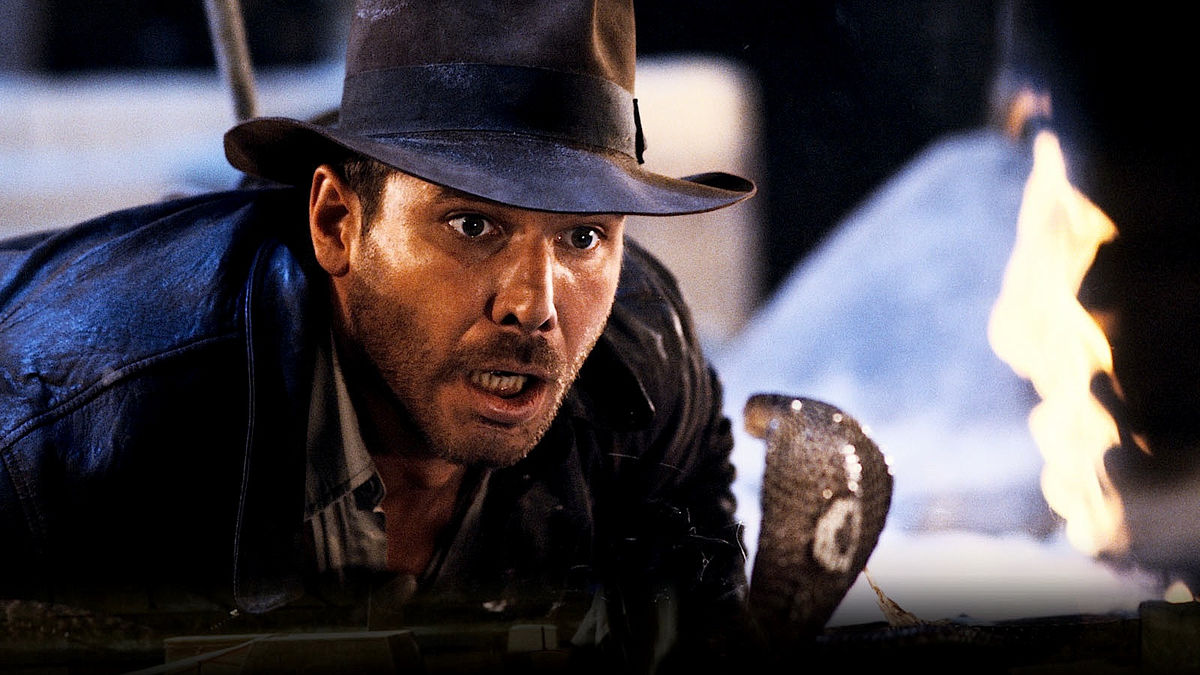 Directed by Steven Spielberg and written by Lawrence Kasdan, 'Raiders of the Lost Ark' is an action-adventure film which follows our favorite gun-slinging hero, Indiana Jones, who goes on a journey to retrieve the Ark of the Covenant. But it is also pursued by Adolf Hitler's Nazi soldiers as its supernatural powers can make them invincible. With immensely quotable dialogues, visually dazzling action sequences and brilliant performances, the flick went on to become one of the highest grossing films of 1981. It wasn't just a commercial success though, as critics applauded the narrative as well as the energy of the project. It was nominated for nine Academy Awards, which included "Best Picture" and "Best Director". 'Raiders of the Lost Arc' holds a rating of 95% rating on Rotten Tomatoes and in 1999, was selected for preservation by the Library of Congress.
3. Drunken Master (1978)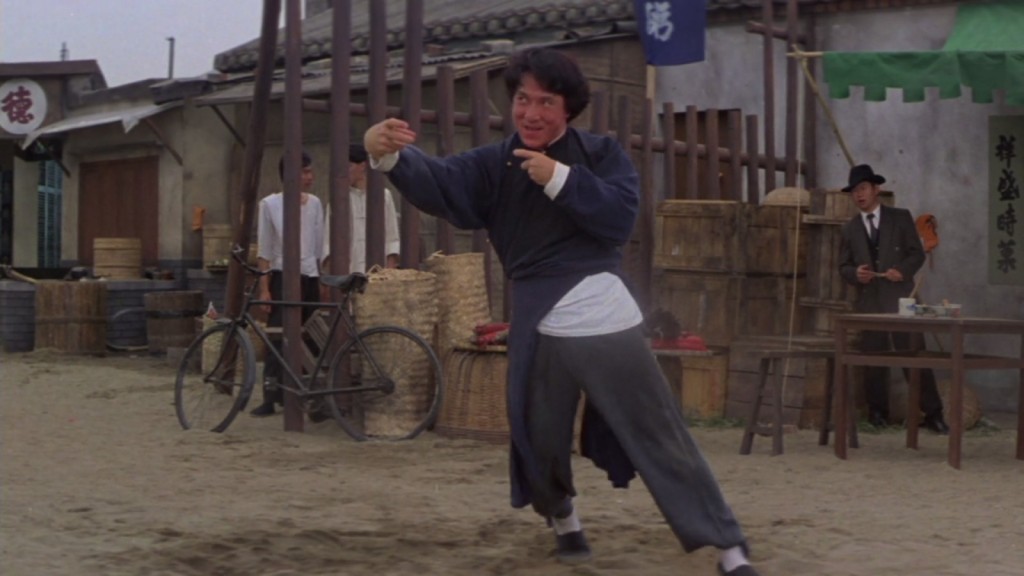 A martial arts-action comedy, 'Drunken Master' stars Jackie Chan as Wong Fei-Hung, a goodhearted but mischievous young man who is reprimanded for his deeds by his father and is sent to be disciplined by Beggar So, essayed by Siu Tin Yuen, who is the Master of drunken martial arts. With the title and the premise itself, one can presume that the film would be a hoot. Directed by Yuen Woo-ping and co-written by Siao Lung and Ng See-yuen, 'Drunken Master' emerged as a trailblazer in the Kung Fu-comedy genre and catapulted Chan into instant stardom. With hilarious and wonderfully crafted action sequence, the flick has become classic in the genre. The fighting style has been imitated by many filmmakers in Hong Kong as well as Hollywood. It was a commercial success as well, which thus led to a number of sequels and spin-offs over the years.
2. Terminator 2: Judgement Day (1991)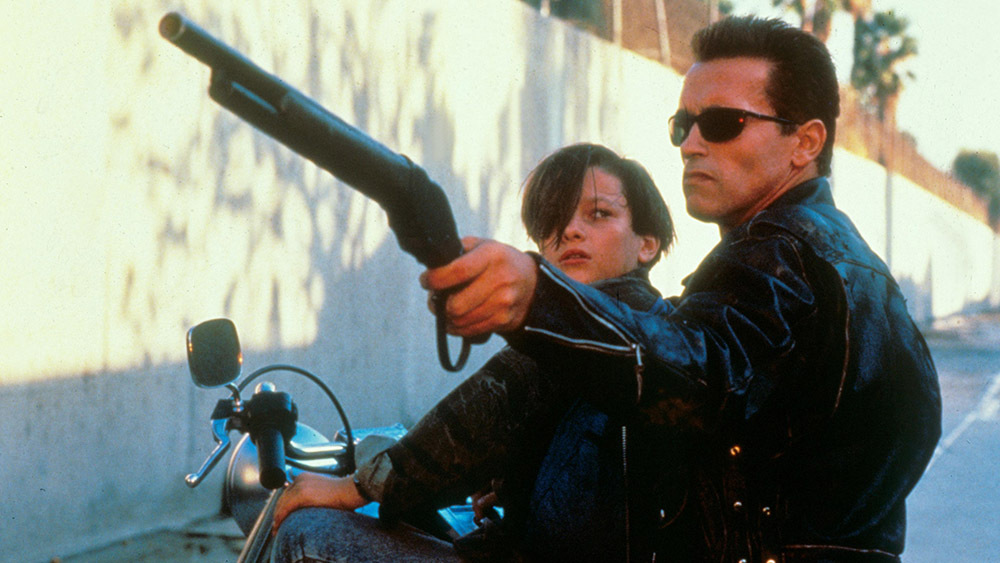 Directed by James Cameron and co-written by William Wisher and Cameron, 'The Terminator 2: Judgement Day' follows up on the events of the first film where now, Sarah Connor and John Connor, her ten-year-old son are hunted by a new and more advanced Terminator – the liquid metal shape-shifting T-1000 – which is sent back in time to kill John Connor to prevent him from becoming the leader of the human resistance.
However, not all hope is lost as a second, less advanced Terminator is also sent back in time to protect John. While Arnold Schwarzenegger functions as the primary antagonist in 'Terminator' (1984), his character transforms into the role of the hero in the sequel. Although 'RoboCop' is also a classic of science fiction action genre, 'Terminator 2: Judgement Day' hits the ball out of the park. The movie was met with immensely positive reviews and holds a rating of 93% on Rotten Tomatoes. In addition, it has been inducted in American Film Institute's "100 Years…100 Thrills."
1. Mission: Impossible – Fallout (2018)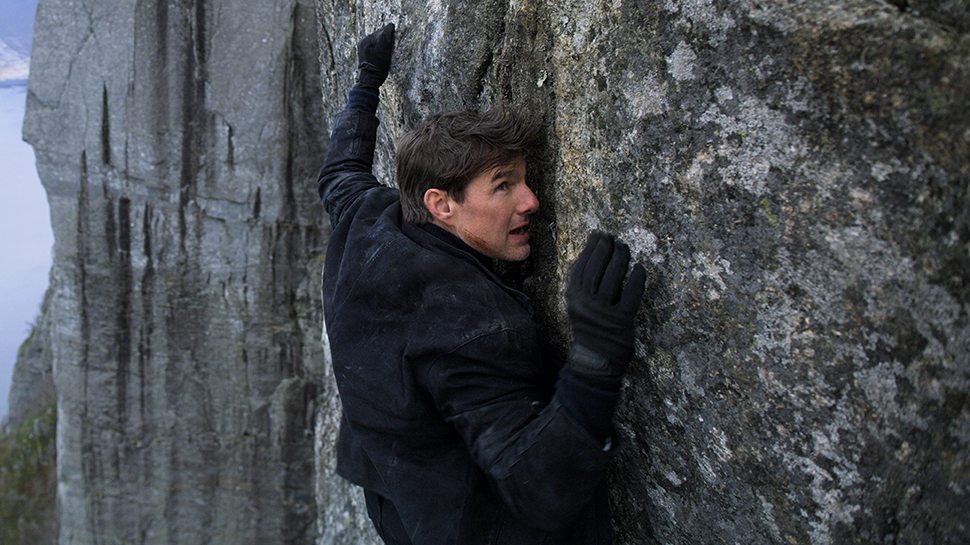 Written and directed by Christopher McQuarrie, 'Mission: Impossible – Fallout' is the sixth installment of the 'Mission: Impossible' franchise. The plot follows Ethan Hunt who, along with his team, has to track down missing plutonium while being irritatingly monitored by August Walker, an arrogant CIA assassin, after a previous mission goes terribly awry. Tom Cruise, who reprises the role Hunt, is widely considered as one of the greatest action stars, and the sixth installment might be his greatest feat ever. The film boasts of eye-boggling stunts which are created with CGI but are shot with real premises. From jumping off new heights to mastering hand-to-hand combat, Cruise never fails to elevate the stakes of the film. His performance is aided by Henry Cavill, Simon Pegg, Rebecca Ferguson and Vanessa Kirby, 'Mission: Impossible' truly lives up to its name and is not only considered as the best film of the franchise but one of the greatest action films ever made.
Read More: Movies Like Mission Impossible