You might have heard about the 1995 Ebola outbreak in Zaire. Well, during that time, we also got to see a movie, called Outbreak, centered around a pandemic caused by the fictional Motaba virus, something that's similar to Ebola. In the film, the infection has its roots in Zaire but then spreads to a small town called Cedar Creek in California. Most of the events hereafter take place in the United States Army Medical Research Institute of Infectious Diseases and the Centers for Disease Control and Prevention. The story follows how related authorities struggle to contain a very dangerous and extremely contagious virus.
This award-winning film is directed by Wolfgang Petersen and inspired by Richard Preston's book The Hot Zone. Fans who have already watched it praised it for its rabid pacing and related to its scary storyline, which almost seemed to predict the 2020 Corona pandemic that put almost the entire world in shutdown. Now, if you are in the search of movies similar to Outbreak, here's a list you can start with. You can watch several of these movies like Outbreak on Netflix, Hulu or Amazon Prime.
5. Contagion (2011)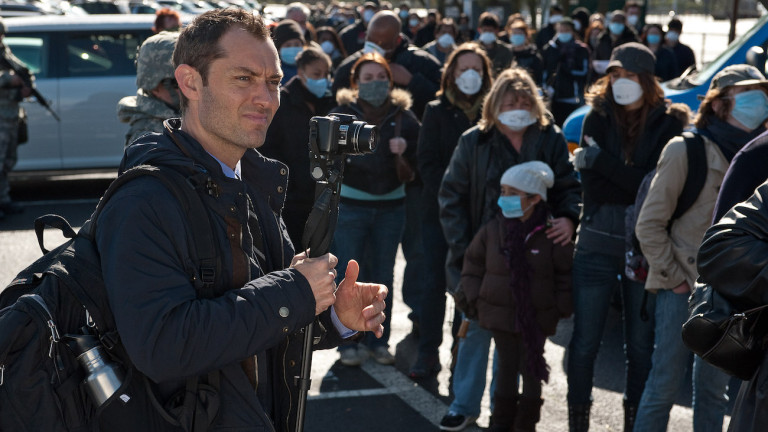 Contagion is one of those titles, which adopts an eerily horrific premise that can actually occur in real life. Directed by Steven Soderbergh, it boasts a stellar cast, led by Gwyneth Paltrow, Matt Damon, Kate Winslet, Jude Law, Laurence Fishburne, Marion Cotillard, and Bryan Cranston. It presents a scenario after a woman returns from Hong Kong, displaying strange symptoms of an unknown disease. She dies soon after and quickly, the infection spreads globally at an alarming rate.
As the weeks pass, cities are quarantined, travel is prohibited, and countries go into a state of complete lockdown. There's rampant crime and sights of vacant streets, accompanied by a political cum economic breakdown. It also portrays how wrong policies and social media create panic among people while also giving equal screentime to victims and professionals, desperate to find a cure. A must-watch, we can guarantee!
Read more: 12 Best Movies You Must Watch If You Love Contagion
4. 12 Monkeys (1995)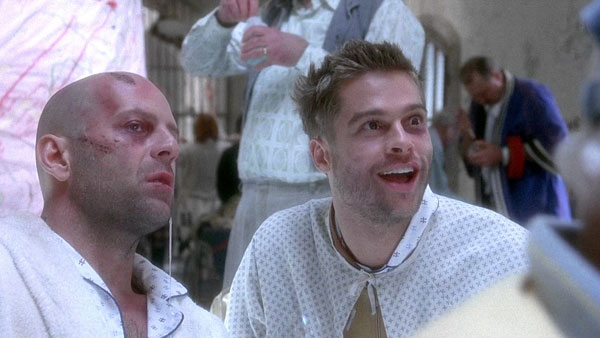 Another masterpiece of a movie, 12 Monkeys is a neo-noir science fiction film directed by Terry Gilliam, and based on Chris Marker's 1962 short film La Jetée. It stars Bruce Willis, Madeleine Stowe, and Brad Pitt, and opened to critical acclaim after its release.
The plot is set in 1996 when a killer virus is set loose on the populace, which ends up killing almost the entire human race. The last-remaining survivors are forced to live underground. A team called the Army of the Twelve Monkeys is revealed to be the orchestrators of this conspiracy.
We then jump several years ahead in the future to 2035, when we meet a prisoner named James Cole, residing in a subterranean area below the ruins of Philadelphia. He is picked up by scientists and sent back in time in order to track the virus so that researchers can find a cure.
Read more: 7 Best Movies Like Stargirl You Must See
3. The Andromeda Strain (1971)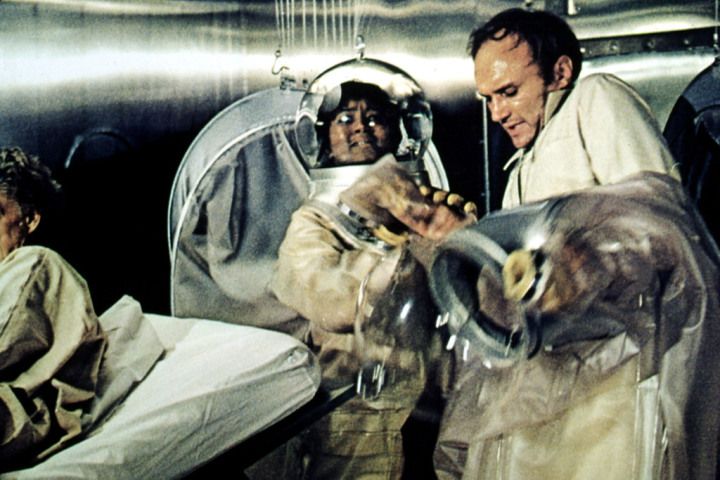 Next up is the all-time classic, which is none other than The Andromeda Strain. Directed by Robert Wise and based on Michael Crichton's 1969-published eponymous novel, it stars Arthur Hill, James Olson, Kate Reid, and David Wayne. What happens is, a dangerous virus, which has its origins somewhere in the galaxy, starts plaguing humanity.
A team of scientists is then shortlisted to trace the origins of this deadly organism and stop its spread before they run out of time.
Read more: 7 Best Movies Like 'The Grudge' You Must See
2. 28 Weeks Later (2007)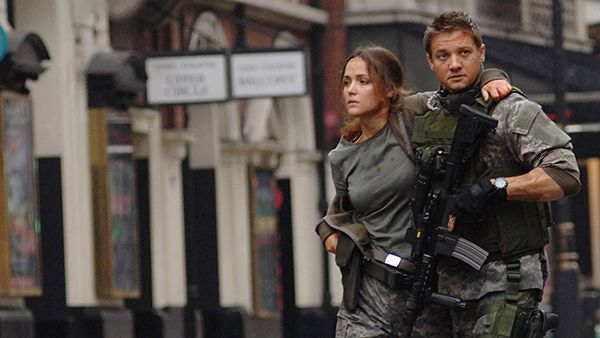 28 Weeks Later, which is branded more as a horror flick, is directed by Juan Carlos Fresnadillo. It is created as a sequel to the 2002 film 28 Days Later (also a must-watch) and stars Robert Carlyle, Rose Byrne, Jeremy Renner, Harold Perrineau, Catherine McCormack, Imogen Poots, and Idris Elba.
The story takes off after the conclusion of the original movie, when the NATO military forces attempt to safeguard a certain safe zone in London in order to protect its inhabitants. But when two siblings go against the rules and set off to search for their infected mom, the Rage Virus re-enters the safe zone.
Read more: 11 Best Zombie Movies on Amazon Prime Right Now
1. World War Z (2013)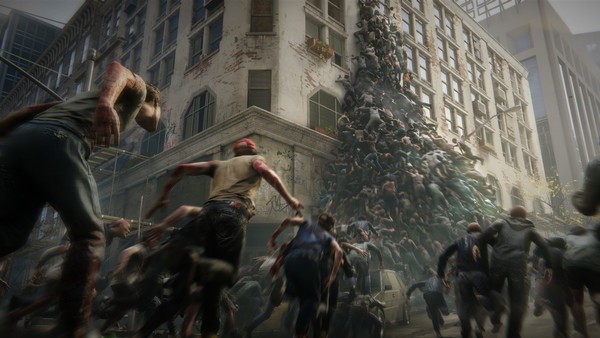 Rounding up this list is none other than the phenomenal movie, Word War Z, the apocalyptic action horror film, with Marc Forster at its helm as the director and based on the eponymous 2006 novel by Max Brooks. Starring Brad Pitt, it introduces us to an ex UN investigator named Gerry Lane, who is assigned the momentous task of stopping the ongoing global zombie pandemic.
Upon its release, the film opened to immense positive reviews and is one of the best zombie films to date. It was nominated for several accolades and won the 40th Saturn Awards.
Read more: 7 Best Pandemic Movies On Netflix Right Now