Those of us who have not grown up with siblings will never understand what it is like to share the love and affection of our parents with others who have equal rights upon them. People who have grown up with siblings naturally perceive the world differently from those raised as a single child, and I find the differences in both these lives quite fascinating. If siblings tend to bond with each other, they find an amazing lifelong friendship which can never be replicated by anything else whatsoever. But there are also cases when siblings don't manage to gel well with each other, or sometimes don't even know about the existence of each other till late into their lives. Such is the case with the leading character of the film, 'Sextuplets' — Alan. It is only after he comes to know that he's going to be a father that Alex chances upon the fact that he is one among six siblings. Having met none of them ever before, Alan decides to try and start a relationship with each one of them before he finally becomes a father.
'Sextuplets' is a film about reconnecting with one's family. No matter what condition in our lives we are in, it is always the right time to reconnect with people we can call our own. If you loved the film and are looking for similar flicks, then you have arrived at the right place. Here's the list of best movies similar to 'Sextuplets' that are our recommendations. You can watch several of these movies like 'Sextuplets' on Netflix, Hulu or Amazon Prime.
7. Pleasantville (1998)

Most of us mainly know Toby Maguire from his Spiderman films, but the actor has also done some other unique and important films as well. One such movie is the 1998 comedy-drama 'Pleasantville' written and directed by Gary Ross. The film centers around siblings David and Jennifer who get sucked into the world of a 1950s sitcom called 'Pleasantville'. Within this world, the scope of the characters is as much as the writers have written about them till date. They are alien to the concept of anything to do with color, or sex, or art, as these elements are not present within the narrative of the series. Interestingly enough, any of the characters who end up doing things beyond the screenplay immediately find themselves getting colored. The film is a wonderful comedy with a strong message which forms its concrete subtextual layers. This is a story which scathingly criticizes the value system usually seen in suburban American towns. This constant repression of the self tends to create individuals who fail to express themselves freely throughout their lives.
6. Our Idiot Brother (2011)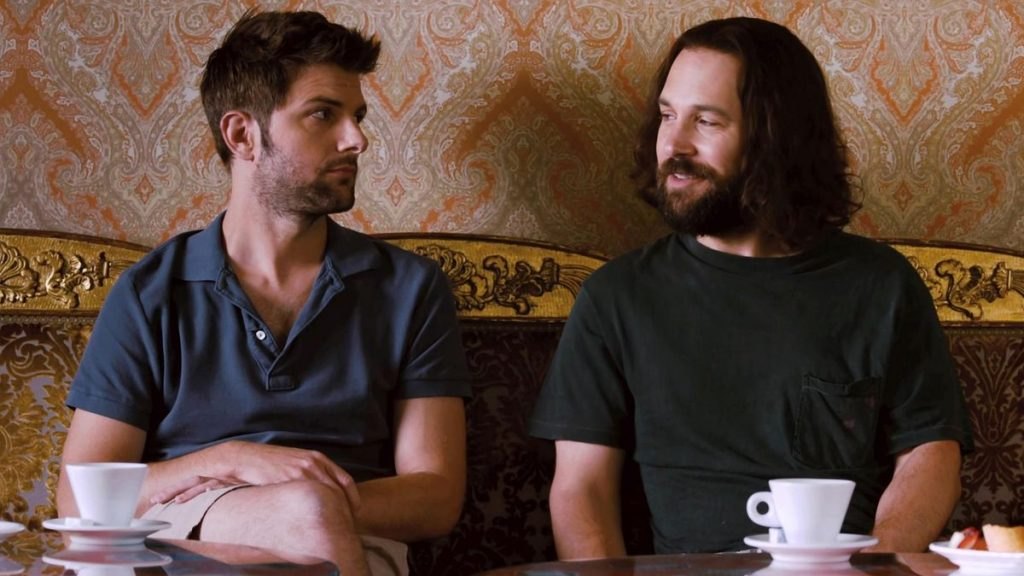 There are some people who will simply not change their ways no matter how hard you try to bring them on the right track. One such character is Ned, who is stupid enough not only to make himself fall in trouble constantly but also to make the lives of his sisters a living hell. We meet Ned first when he sells marijuana to a policeman and gets arrested for the same. When he comes out, his three sisters try really hard to make Ned adjust to the ways of life, but he keeps failing to show any sign of change. Paul Rudd plays the role of Ned to perfection, transforming himself into this dim-witted man-child in every way possible. This is a movie about responsibility and the affection siblings have towards each other. No matter how difficult it gets for Ned's sisters to manage him, it is their love which pushes them to keep caring for him. Emily Mortimer, Elizabeth Banks, and Zooey Deschanel play the three sisters of Ned in the movie.
5. The Skeleton Twins (2014)
This 2014 comedy-drama film begins in a rather sinister way. We are shown two characters who are about to commit suicide. The first one, Milo, ends up cutting his hand after writing a suicide note, while the second one, his sister Maggie is about to swallow a handful of sleeping pills when she is interrupted by a phone call informing her of her brother's situation. Maggie quickly abandons her plan in order to check on her brother. After Milo survives, Maggie asks him to come and stay with her and her husband Lance. There, Milo comes to learn of his sister's troubled life and also begins to reconnect with his own childhood. The film neatly weaves a web of events that depict how the siblings are always on the lookout for each other. Both of them have had unhappy personal lives, and they slowly realize that the concern they have for each other is the only true human connection each one of them has at the moment.
4. Twins (1988)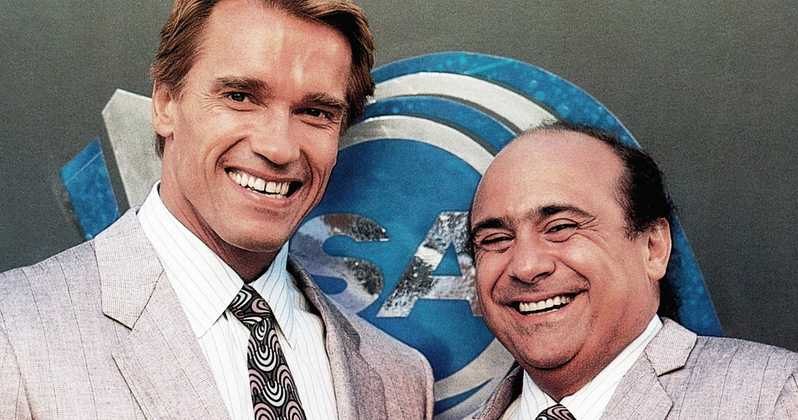 Arnold Schwarzenegger and Danny DeVito star in this hilarious 1988 comedy-drama as twin brothers who are the result of a scientific experiment. However, being separated as infants, they never knew about each other while growing up, and only met at 35, when Julius (Schwarzenegger) came looking for Vincent (DeVito). The two of them have also grown up in opposing circumstances, with Vincent having spent his entire life as a streetwise lowlife, while Julius was given the best possible education and physical training. The exploits of these two vastly different characters form the central narrative of the film. An instant box office success, 'Twins' also made the world aware that Schwarzenegger can be equally effective with comedy as well. His unlikely chemistry with DeVito won hearts all over the world.
Read More: Movies Like Pretty Woman
3. Father Figures (2017)
In the film 'Sextuplets', we see the central character going out on a trip to meet his five siblings so that he can develop a relationship with them. In a similar vein, the two leading characters of 'Father Figure', Kyle and Peter, are also out on a road trip to discover their biological father's identity. Along the way, they meet many such people, any of whom might just be the father they are looking for. The film starts off with a heart-warming premise, but the comedic elements aren't well crafted. Great performances by the cast are marred by the poor writing. If such was not the case, the film would have managed to be one of the most important comedies of 2017 considering the ensemble star-cast that it boasts of.
Read More: Movies Like American Beauty
2. The Darjeeling Limited (2007)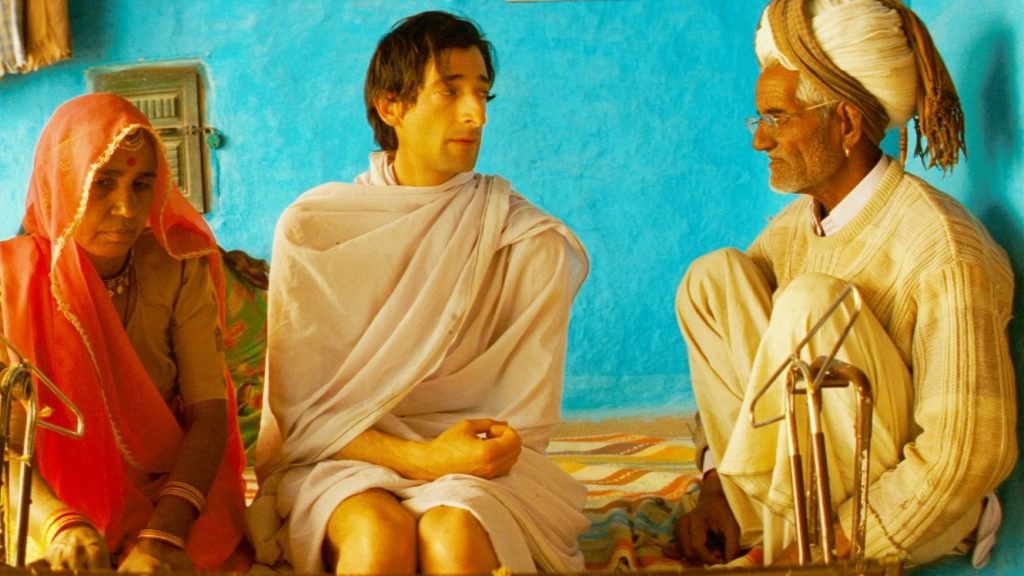 Wes Anderson is an auteur in the truest sense of the word. The framing he uses, and the vivid color palettes present in his films are exquisitely his own. Thus, when he decided to make a film in India, audiences across the world waited with bated breath wondering what he'll come up with in the colorful and vibrant country. In 'The Darjeeling Limited', Jason Schwartzman, Adrien Brody, and Owen Wilson star as three brothers who have never managed to spend much time with each other, and decide that the best way to do so would be to take a train trip across India. On their journey, they go through several predicaments which test their bonding. The film is a wonderful depiction of three grown-up men trying to connect with each other in a foreign land. Anderson planned this film as a tribute to Indian auteur Satyajit Ray, and uses background scores composed by Ray throughout the film.
Read More: Movies Like Good Will Hunting
1. Hannah And Her Sisters (1986)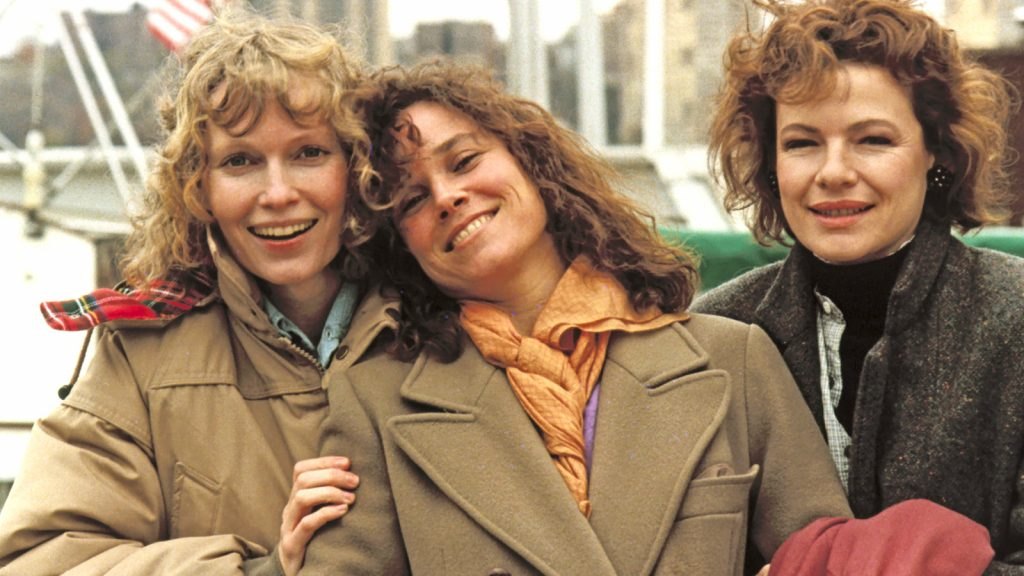 No one can capture the New York experience quite like Woody Allen, and no matter who his characters are, Allen always manages to make the most authentic New Yorker versions of them. Staying true to his ways, in this 1986 comedy about three sisters and their interpersonal relationships, Allen captures a New York of women we don't get to see quite often. The film is set over two Thanksgiving parties, and covers events that happen during and between these two meeting points. The sisters realize that the lives they are living are not as rosy as they appear. It is only during such a meeting that Hannah comes to know of an affair between her husband and her sister Lee. The film is rich in dialogue, and depicts the intricacies of urban life. However, it is not as funny as his other ventures.
Read More: Movies Like Lost In Translation