Hulu might still have a long way to go compared to its competitors, but with its robust collection of films and TV shows, the platform is not far away from becoming a serious player in the world of streaming. In the month of January 2020, Hulu will be starting off the year with the much-awaited second season of 'Shrill' along with the last two seasons of 'Homeland'.
Moreover, when it comes to movies, the platform will again be streaming everything from classics like 'Star Wars' to heartwarming Christmas flicks like 'The Polar Express'. With every passing year, Hulu is just proving to be one of the fastest-growing streaming platforms. So if you're still thinking of subscribing to it, its January's selection of films and movies will help you further cement your interest. Here's a list of all the TV shows and movies that will be available for streaming on Hulu in January 2020.
7. Homeland Season 6 & 7 (10 January 2020)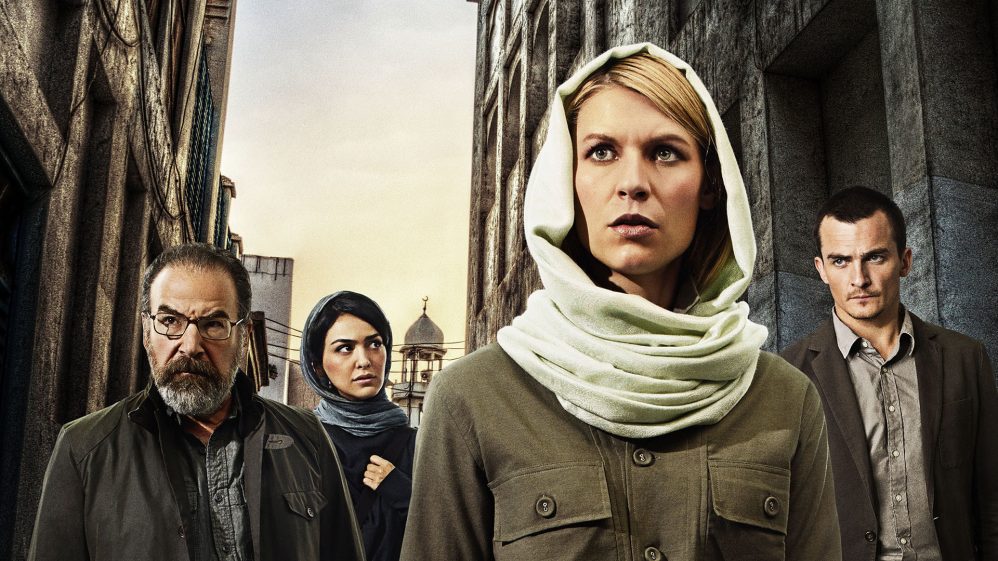 'Homeland' centers a CIA operative Carrie Mathison (Claire Danes) who believes that an ex-American prisoner, after he returns home from years of captivity, is working with Al-Qaeda. 'Homeland' has a brilliant team of writers and with each season, it proves to be an even better spy show. The show is a "tour de France" in itself. Despite its 8-year run, it has still been able to retain its hold as one of the most exemplary and important pieces of television. With its final season coming out in 2020, now would be the best time to start watching it.
6. Shrill Season 2- Original TV Show (January 24, 2020)
'Shrill' revolves around a young overweight woman, who wishes to change her life for the better. And while she's at it, she has no intention of losing weight. As she tries to make her name as a journalist, the world around her, which includes her toxic family, bad boyfriends and her idealist boss, tries to bring her down because of her weight. However, upon realizing that she's as good as anyone out there and her weight is not her identity, she sets out to make a difference in her life. In an industry where fat-shaming seems to be a norm, 'Shrill' not only brings in some good humor but also proves to be a revolutionary series in its own way by breaking stereotypes.
5. Blood Diamond (1 January 2020)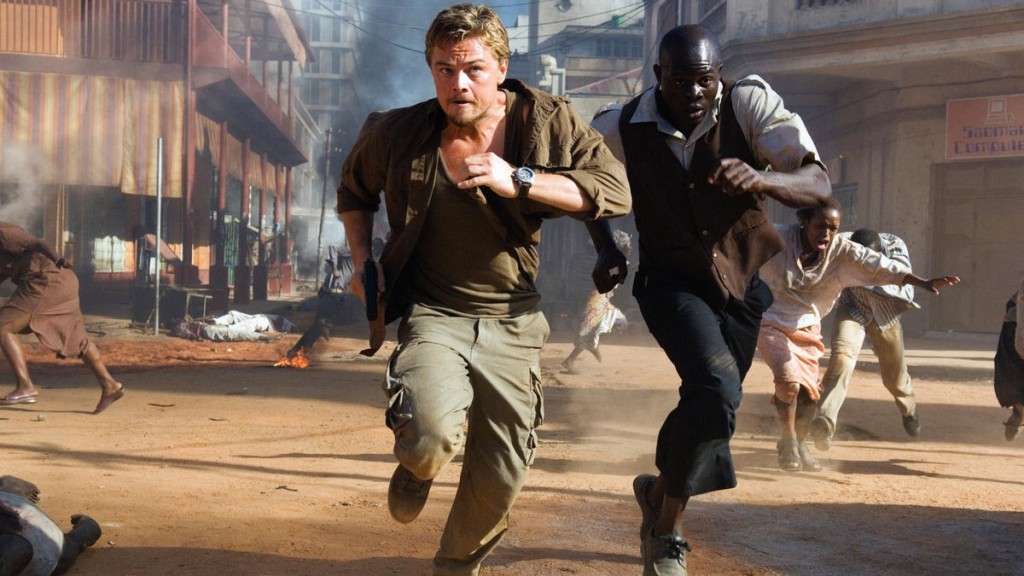 Starring Leonardo DiCaprio, Djimon Hounsou, and Jennifer Connelly, 'Blood Diamond' is set in the backdrop of civil war, where a man named Solomon gets abducted and is forced to work at a mine. While working there, he ends up finding a priceless diamond and instead of handing it over, he hides it with him. In exchange for the diamond, he then seeks his family. 'Blood Diamond', for the most part, is a moving fictional story, but it is inspired by facts and draws a vivid picture of a world we're not aware of.
4. Life, Animated (1 January 2020)
Based on journalist Ron Suskind's 2014 book Life, Animated: A Story of Sidekicks, Heroes, and Autism, the film follows the story of Ron's autistic son, Owen, who learned to interact with the world outside through Disney movies like 'The Lion King', 'The Little Mermaid', and many others. The film not only touches your heart but also gives you an insight into how someone with autism processes thoughts and interprets the world.
3. Star Trek II: The Wrath of the Khan (1 January 2020)
With some passionate acting, fantastic battle scenes and deep philosophical themes, 'Star Trek II: The Wrath of the Khan' is still considered to be one of the best installments in the 'Star Trek' franchise. It marks the return of the evil Khan, who seeks vengeance through a potentially deadly device. And in the meantime, Admiral Kirk struggles with his own midlife crisis. Even if you have never seen any Star Trek movies before, this one is probably your best gateway to the classic franchise.
2. The Art of Self Defense (1 January 2020)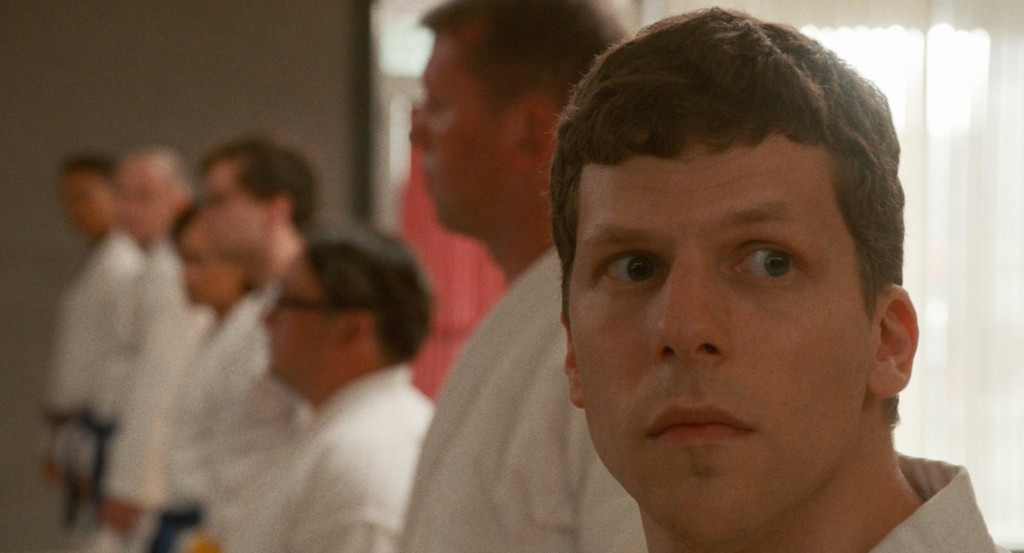 Jesse Eisenberg plays the role of a young boy named Casey, a skinny nebbish, who decides to join a Karate dojo after being attacked on the street. However, as charismatic as his sensei initially seems, he later turns out to be leading a fraternity that encourages violence and invokes toxic masculinity. 'The Art of Self Defense' is not just any martial art movie, it is, in fact, more of satirical reflection on how many men can be swiveled into finding their own "inner brute" in today's society.
1. The Polar Express (1 January 2020)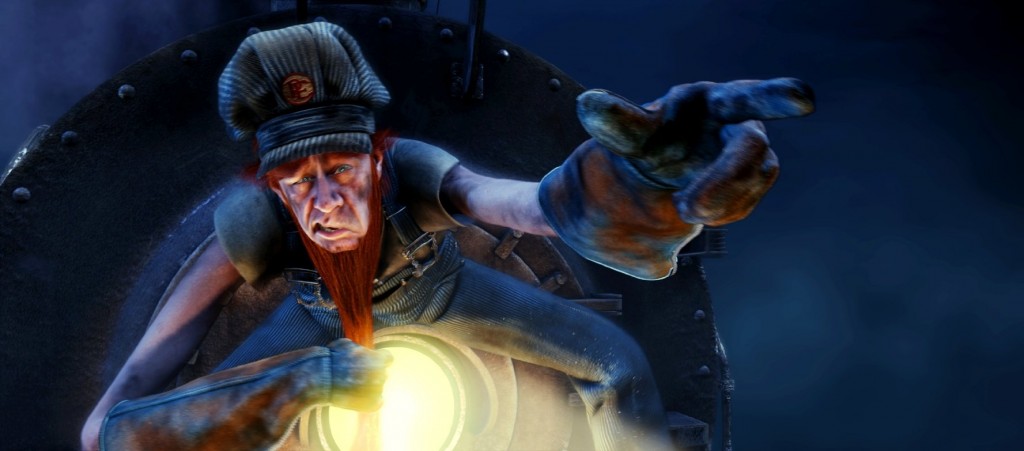 The best Christmas movies are the ones that perfectly able to encapsulate the spirit of the season. And for some reason, it is the animated Christmas film that tends to be the best picks. Starring Tom Hanks, 'The Polar Express' is about a young boy who gets the opportunity to embark on a journey to the North Pole where Santa Claus lives. Along the way, he meets several people who completely change his life and thus, make him believe in the magic of Christmas.
Here's the full list of movies and shows coming to Hulu in January 2020.
Movies
American Buffalo (1/1)
Arbitrage (1/1)
Bachelor Party (1/1)
Blood Diamond (1/1)
Brian Banks (1/27)
Captivity (1/1)
Cinderfella (1/1)
Conan the Barbarian (1/6)
Crazy About Tiffany's (1/1)
Crisscross (1/1)
Cube (1/1)
Cube 2: Hypercube (1/1)
Cube Zero (1/1)
Dangerous Curves (1/1)
Dennis the Menace (1/1)
Dennis the Menace Strikes Back (1/1)
Dracula 3000 (1/1)
Drop Dead Sexy (1/1)
Eyes Wide Shut (1/1)
Fierce People (1/1)
Fighting with My Family (1/30)
Girls! Girls! Girls! (1/1)
Golden Gate (1/1)
Gone (1/1)
Grace Unplugged (1/1)
Gridiron Gang (1/1)
Honeyland (1/20)
How to Eat Fried Worms (1/1)
Kansas (1/1)
Knowing (1/1)
Last Rites (1/1)
Life, Animated (1/19)
Little Men (1/12)
Luce (1/27)
MASH (1/1)
Meet Wally Sparks (1/9)
Mighty Morphin Power Rangers: The Movie (1/1)
Music from Another Room (1/1)
My Best Friend's Wedding (1/1)
Mystery Team (1/1)
P2 (1/1)
Pacific Heights (1/1)
Pi (1/1)
Raise Hell: The Life and Times of Molly Ivins (1/2)
Sex Guaranteed (1/5)
Shriek If You Know What I Did Last Friday the 13th (1/10)
Shy People (1/1)
Star Trek II: The Wrath of Khan (1/1)
Star Trek III: The Search for Spock (1/1)
Star Trek V: The Final Frontier (1/1)
Star Trek VI: The Undiscovered Country (1/1)
Star Trek: Insurrection (1/1)
Star Trek: The Motion Picture (1/1)
Swimming with Sharks (1/1)
The Art of Self Defense (1/6)
The Bellboy (1/1)
The Conspirator (1/1)
The Cookout (1/1)
The Final Cut (1/1)
The French Connection (1/1)
The Good Guy (1/1)
The Last Boy Scout (1/1)
The Little Richard Story (1/1)
The Patsy (1/1)
The Polar Express (1/1)
The Pom Pom Girls (1/1)
The Possession (1/1)
The Prodigy (1/23)
The Skeleton Twins (1/17)
The Tenant (1/1)
Two Family House (1/1)
Unforgettable (1/1)
Uptown Girls (1/1)
TV Shows
9-1-1: Lone Star: Series Premiere (1/20)
America's Got Talent: The Champions: Season 2 Mid-Season Premiere (1/7)
Bakers vs. Fakers: Season 1 (1/22)
Beat Bobby Flay: Seasons 6 & 7 (1/22)
Black Clover: Season 1 (Dubbed) (1/5)
Bring It!: Season 4 (1/1)
Brockmire: Season 3 (1/1)
Chopped: Seasons 32-35 (1/22)
Cold Hearted: Season 1 (1/22)
Cooks vs. Cons: Seasons 1-3 (1/22)
Cutthroat Kitchen: Season 11 (1/22)
Damages: Complete Series (1/1)
Deputy: *Sneak Peek* Pre-Linear Series Premiere (1/1)
Dessert Games: Season 1 (1/22)
Divided States: Season 1 (1/1)
Dr. Pimple Popper: Season 2 (1/22)
Ellen's Game of Games: Season 3 Mid-Season Premiere (1/8)
Endlings: Season 1 Premiere (1/17)
Everything's Gonna Be Okay: Season 1 Mid-Season Premiere (1/17)
Flea Market Flip: Seasons 10-12 (1/22)
Fox's New Year's Eve Special with Steve Harvey: Special (1/1)
Glam Masters: Season 1 (1/1)
Good Eats: Reloaded: Season 1 (1/22)
Good Trouble: Season 2 Mid-Season Premiere (1/16)
Gordon Ramsay's 24 Hours to Hell and Back: Season 3 Premiere (1/8)
Grown-ish: Season 3 Mid-Season Premiere (1/17)
Guy's Grocery Games: Season 14 (1/22)
Hoarders: Season 10 (1/1)
House Hunters International: Seasons 113-115 (1/22)
House Hunters: Seasons 111-117 (1/22)
Hunting JonBenet's Killer: The Untold Story: Season 1 (1/1)
Jeopardy!: The Greatest of All Time: Special (1/7)
Justified: Complete Series (1/19)
Last Man Standing: Season 8 Premiere (1/3)
Lincoln Rhyme: Hunt for the Bone Collector: Season 1 Mid-Season Premiere (1/11)
Lodge 49: Season 2 (1/13)
Love Island (UK): Season 6 Premiere (1/20)
Making a Model with Yolanda Hadid: Season 1 (1/1)
Manifest: Season 2 Mid-Season Premiere (1/7)
Married at First Sight: Season 8 (1/1)
Murder in the Heartland: Season 2 (1/22)
Outmatched: Series Premiere (1/24)
Party of Five: Pre-Linear Series Premiere (1/1)
Project Runway All Stars: Season 7 (1/1)
Puppy Bowl: Seasons 14 & 15 (1/22)
Rescue Me: Series (1/1)
Secret Life of a Gang Girl: The Untold Story: Season 1 (1/1)
Shrill: Season 2 (1/24)
Spring Baking Championship: Seasons 1-4 (1/22)
Swamp People: Season 10 (1/1)
The 77th Annual Golden Globe Awards: Special (1/6)
The Bachelor: Season 24 Premiere (1/7)
The Bold Type: Season 4 Mid-Season Premiere (1/24)
The Curse of Oak Island: Seasons 2, 3 & 6 (1/1)
The Detour: Season 4 (1/20)
Tokyo Ghoul: Season 3B (Dubbed) (1/24)
Unexpected: Seasons 1 & 2 (1/22)
Worst Cooks in America: Seasons 11-13 (1/22)
Zoey's Extraordinary Playlist: Season 1 Mid-Season Premiere (1/8)
Available with the STARZ premium add-on:
13 Going on 30 (1/17)
An American Tail (1/10)
An American Tail: Fievel Goes West (1/10)
An American Tail: The Mystery of the Night Monster (1/10)
An American Tail: The Treasure of Manhattan Island (1/10)
Basketball (1/1)
Beauty Shop (1/1)
Born on the Fourth of July (1/1)
Bruno (1/17)
Dazed and Confused (1/17)
Emanuel (1/20)
End of Days (1/17)
Fire with Fire (1/1)
Footloose (1/1)
Forrest Gump (1/1)
Get a Job (1/17)
Grandma (1/31)
Hamlet 2 (1/17)
Hot Shots! (1/1)
House of the Dead (1/1)
Jackie Brown (1/1)
King Kong (1/1)
Legally Blonde 2: Red, White & Blonde (1/10)
Lethal Weapon (1/1)
Lethal Weapon 2 (1/1)
Lethal Weapon 3 (1/1)
Lethal Weapon 4 (1/1)
Little Miss Sunshine (1/1)
Love and a Bullet (1/23)
MacGruber (1/16)
Meet the Blacks (1/107)
Nanny McPhee (1/17)
Night at the Museum (1/1)
No Country for Old Men (1/1)
Peter Pan (1/17)
Power: Season 6 Continues (1/5)
Pulp Fiction (1/1)
Rocky Balboa (1/1)
Saint Judy (1/1)
Schindler's List (1/1)
Spaceballs (1/1)
Spider-Man: Far From Home (1/31)
Spy Kid's 2: The Island of Lost Dreams (1/1)
The Aviator (1/17)
The Vow (1/23)
Underworld: Awakening (1/23)
Vampire in Brooklyn (1/1)
Welcome Home Roscoe Jenkins (1/1)
XXX (1/1)
Available with the HBO premium add-on:
Avenue 5: Series Premiere (1/19)
Curb Your Enthusiasm: Season 10 Premiere (1/19)
Real Time with Bill Maher: Season 18 Premiere (1/17)
The New Pope: Series Premiere (1/13)
The Outsider: Series Premiere (1/12)
Available with the SHOWTIME premium add-on:
Five Feet Apart (1/27)
Green Book (1/11)
Harpoon (1/7)
Peppermint (1/15)
Second Act (1/25)
The Upside (1/4)
The Wedding Guest (1/3)
Leaving on January 31, 2020
A Date for Mad Mary
A Dog and Pony Show
A Very Cool Christmas
Alpha & Omega: Journey to the Bear Kingdom
Alpha & Omega: The Big Freeze
An Accidental Christmas
Chasing Christmas
Crazy for Christmas
Fantastic Four
Fever Pitch
Freelancers
Gloria
Head of State
Home by Christmas
Home for the Holidays
I Heart Huckabees
In Enemy Hands
Light Sleeper
Marley and Me: The Puppy Years
Planet 51
Shall We Dance?
Shrek
Step Up
Summer's Moon
The Englishman Who Went Up a Hill but Came Down a Mountain
The Spy Next Door
Tim Burton's Corpse Bride
Undisputed
Read More: All New Movies and Shows Coming to Netflix in January