After the release of some of the best Oscar-worthy films and feel-good Christmas movies, the month of January sets in like dry spell, offering very little in terms of exciting films or shows. Though contrary to what you might expect, Netflix still has a fairly decent selection of content ready for your new year. Here's a list of all the shows and movies that you can stream on Netflix in January 2020.
26. A Fall From Grace (January 17, 2020)
Written, produced and directed by Tyler Perry, 'A Fall From Grace' is an upcoming thriller that revolves around a woman named Grace Waters. Even after her ex-husband ends up marrying his mistress and her son moves away, she remains calm and collected. With the help of a close friend, Sarah, her life eventually does get better and she even falls in love all over again. However, her husband soon returns and tries to ravage her life by ruining her career and her current relationship. What follows is a mysterious tale of deceit, lies, and slander where nothing is as it seems.
22. Messiah (January 1, 2020)
"If the Messiah showed up today, what would you do?" Sounds controversial, doesn't it? Well, that's exactly how Netflix has been promoting its upcoming thriller series 'Messiah'. The show centers around a CIA officer who takes on the responsibility of investigating a man attracting international attention through acts of mass destruction. Some look up to him as the "Messiah" while others call him a "con-artist". Now it's on the CIA officer to embark on a global journey to reveal the man's true identity.
21. The Circle in US (January 1, 2020)
Produced by Studio Lambert and Motion Content Group, 'The Circle in US' is a unique reality show in which the contestants live in individual apartments of a building and communicate with one another solely through a special app designed for them. Then they rate each other and based on these ratings, the highest-scoring players get to be the influencers, who get the power of blocking all the other "players." The blocked players, of course, are forced to leave the game and are allowed to meet only one other player who is still in the game. In the end, the highest-rated player gets a reward of $100,000.
20. Spinning Out (January 1, 2020)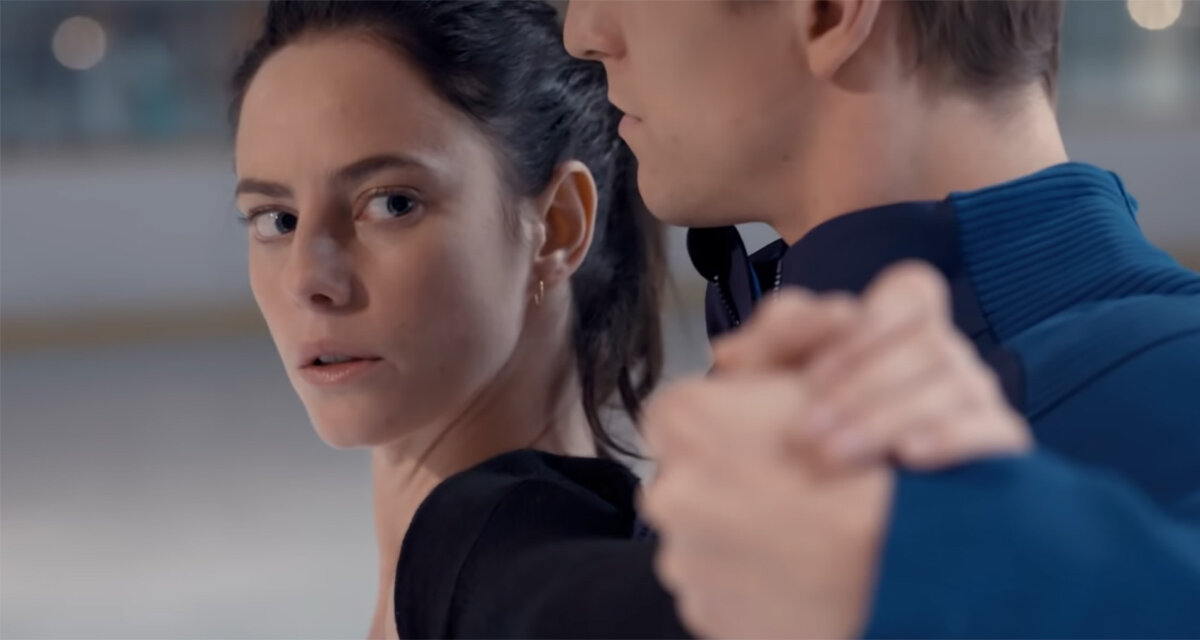 From the looks of it, 'Spinning Out' seems like one of those shows that shed light on the "anatomy of an obsessed artist." Kaya Scodelario, who is mostly known for her role in 'Skins', plays the role of ice skater Kat Baker. The ice skater suffers from a grave injury and is forced to move to pair skating and partner up with bad boy Justin (Evan Rodrick). But as their relationship grows with their newly formed partnership, a long-kept secret resurfaces and threatens everything that Kat has created for herself so far.
19. Alberto Nisman: Death of a Prosecutor (January 1, 2020)
More often than not, to get a pulse of the world that we live in, we delve into movies that brim with real-life conspiracies that changed everything. From tales of crusading journalists in 'All the President's Men' to the struggles of whistle-blowers in 'The Insider', conspiracy films and shows perfectly reflect on the social and political issues of a particular time period. Netflix is now coming up with a mini-series that will explore the life and death of Alberto Nisman, a federal prosecutor, who investigated the disturbing terrorist attack on Buenos Aires Jewish center in 1994.
18. Sex, Explained (January 2, 2020)
In the past, art has played a key role in rolling back all the taboo that revolves around openly talking about sex, and in that matter, even documentaries have played a similar role. Netflix's upcoming docu-series will again "break the silence" by exploring everything from the biology of attraction to the history of birth control. Be it fertility, fantasies or even seduction, the series will answer all your questions.
17. Go! Go! Cory Carson (January 4, 2020)
Brimming with bright colors and impressive animation 'Go Go Cory Carson!'—inspired by the hit toy line Go! Go! Smart Wheels from VTech Electronics—is another addition to Netflix's vast array of kids TV shows that will keep your tots and toddlers entertained. It follows the adventures of a toy car, who goes through trials and tribulations as its childhood.
16. Cheer (January 8, 2020)
Look at the sidelines of any major sport and you'll find a whole squad of stunning cheerleaders with extraordinary athleticism. Netflix's upcoming sports docuseries, titled 'Cheer', takes you through all the ups and downs that these spirited squads have to go through in order to perfectly nail all the aspects of their sport. The series will predominantly focus on Navarro College's cheer squad and will portray their journey towards the coveted national title.
15. Rise of Empires: Ottoman (January 10, 2020)
Nothing combines education and entertainment better than a well-crafted historical documentary. 'Rise of Empires: Ottoman' is an upcoming historical documentary that chronicles the 15th-century reign of the Ottoman ruler Mehmed II. Mehmed, who was born in 1432, was first appointed as Sultan in 1444. His 30-year reign, from 1451-81, included the conquest of Constantinople (now Istanbul) and a rise of the Ottoman Empire. With a blend of both scripted and historical elements, this show will take you through the journey of a Muslim ruler from present-day Turkey.
14. AJ & the Queen (January 10, 2020)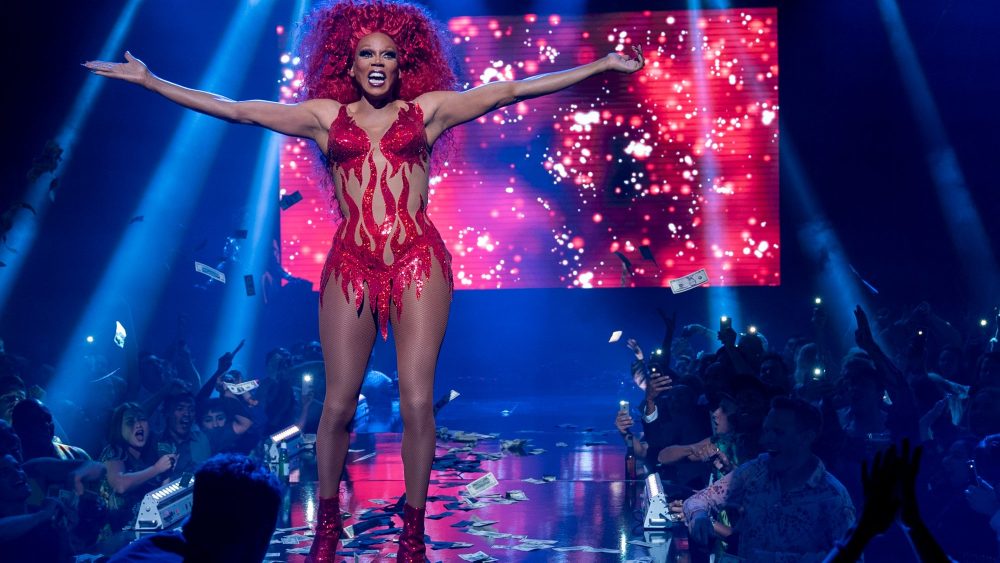 Starring Emmy award favorite RuPaul, 'AJ and the Queen' is about career drag queen named Ruby Red, who dreams of opening her own drag club someday. However, things don't go as planned and Ruby is forced to hit the road and do more drag shows after getting conned. During this journey, Ruby runs into AJ (Iggy J) and the two of them get together for the drag show of a lifetime.
13. Medical Police (January 10, 2020)
From the creators of 'Children's Hospital', 'Medical Police' is yet another twisted comedy show which follows the lives of two American physicians played by Erinn Hayes and Rob Huebel. After being stationed at a pediatric hospital in São Paulo, Brazil, the two of them discover a deadly virus that threatens the entire human civilization. With this, the two of them get hired as special agents for the government and embark on an adventure to find a cure for the virus, before it's too late. The series also stars other renowned named such as Sarayu Blue ('I Feel Bad'), Malin Akerman ('Billions') and Ken Marino ('The Babysitter').
12. The Healing Powers of Dude (January 13, 2020)
From 'Marley and Me' to 'Hachiko', dog movies and shows bring in the perfect blend of comedy and heart-warming moments that make you feel all fuzzy inside. 'The Healing Powers of Dude' is another TV drama that revolves around the life of a young boy who suffers from some major social anxiety issues. But that's when his fluffy canine pal comes to his rescue and gives him the courage to face the world around him.
11. Kipo and the Age of Wonderbeasts (January 14, 2020)
Based on a comic series that goes by the same name, 'Kipo and the Age of Wonders Beasts' is a kids animation show. It tells the tale of a young girl who finds herself on the surface after a mutant attack. With this, she gets a crash course on survival that will help live in a world far away from the safe confinements of her underground home.
10. Nailed It! Germany (January 17, 2020)
'Nailed It!' is a cake fail-oriented baking show, which has bee expanding its domain to all the different parts of the world lately. After being a smash hit in the US, Mexico and even France and Spain, the show will now get a remake for Germany as well. When it comes to critical acclaim, 'Nailed It' may not be as popular as 'Ugly Delicious' or other shows that work along the same lines. However, it has gained immense popularity over the years to receive many new iterations.
9. Ares (January 17, 2020)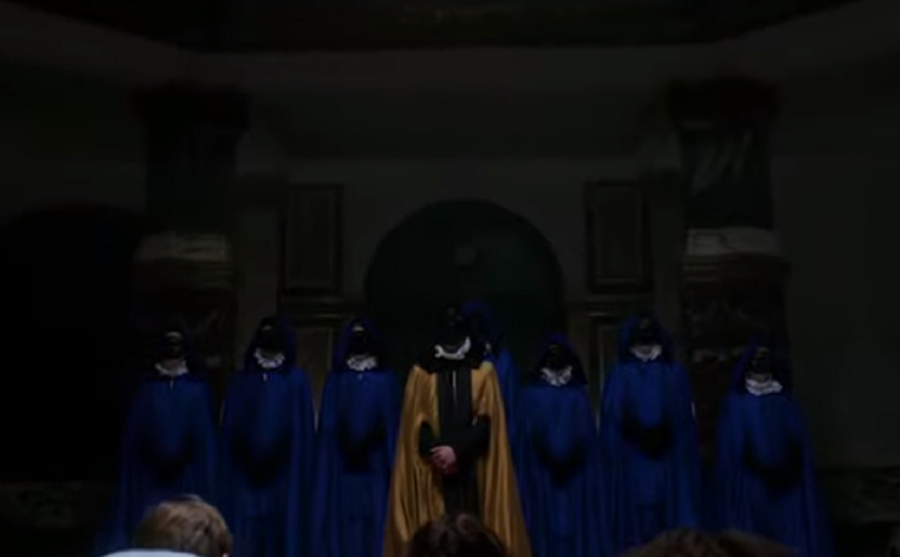 With Netflix expanding its streaming availability across a myriad of cultures, as viewers, we will now get access to yet another foreign TV series titled 'Ares.' This Dutch psychological drama will be about two students, Jacob and Rosa, who join a mysterious student society that lies in the heart of Amsterdam. At first, as society promises them immense wealth and power, everything just seems to be perfect for them. But as they plunge deeper into the dark secrets of this organization, they discover that they will have to pay the price for the freedom they've earned from it.
8. The Ghost Bride (January 23, 2020)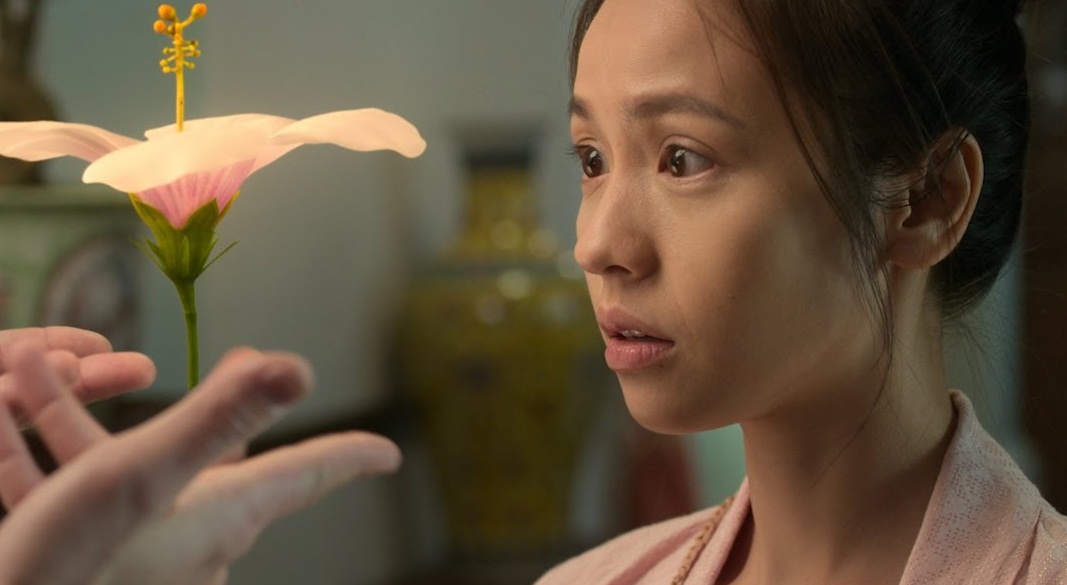 Adapted from a New York Times bestseller of the same name by Yangsze Choo, 'The Ghost Bride' is an upcoming Mandarin series set in the 1890s Colonial Malacca. It centers on a young woman named Li Lan. She gets a marriage proposal from the extremely wealthy Lim Family, who expects her to become the wife of their deceased son. The notion of being haunted by the ghost of their son does terrify her, but her marriage could also save her family from a lifetime of debt. As she tries to escape this grim arrangement, she finds herself in the middle of a bigger scheme of things, where nothing is as simple as it seems.
Read More: Upcoming Movie Sequels
7. October Faction (January 23, 2020)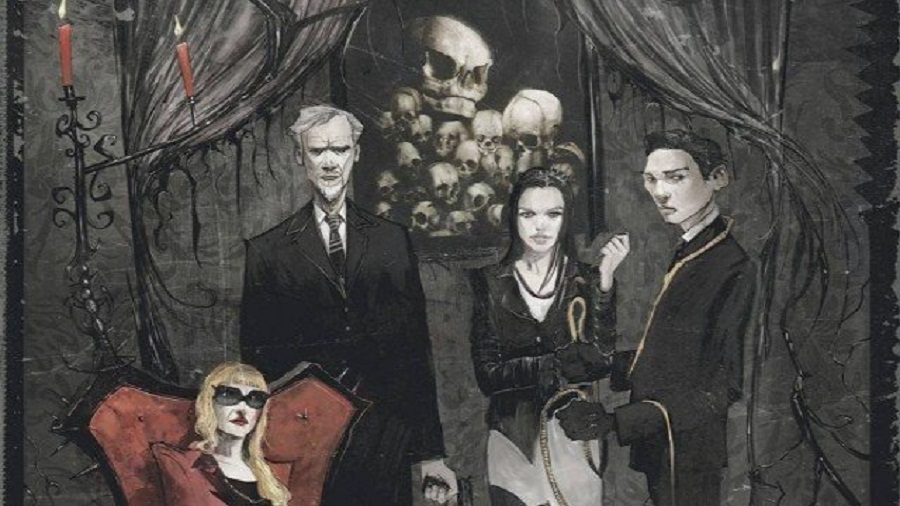 It is indeed an amazing time to be a comic book fan. We live in an era where comic books are not only often talked about but are also getting some incredible TV adaptations. From darkly humorous adaptations like 'The End of Fu**ing World' to post-apocalyptic thrillers like 'V Wars', Netflix, too, has a fair share of shows for comic book lovers. 'October Faction', an upcoming horror sci-fi series, which is also based on comic books that go by the same name, written by authors Steve Niles and Damien Worm. It is about two globetrotting monster hunters, Fred and Deloris Alan, who return home to their hometown in upstate New York, only to discover that everything about their idyllic town has now changed.
6. Omniscient (January 29, 2020)
'Omniscient' is a Brazillian TV show which is set in a futuristic world, where everything is monitored by 24/7 by drones that hover over them. With this, no event goes unnoticed. However, when a woman notices that a brutal crime has gone noticed by this surveillance system, she sets out to unravel the mystery surrounding this conspiracy.
5. Next in Fashion (January 29, 2020)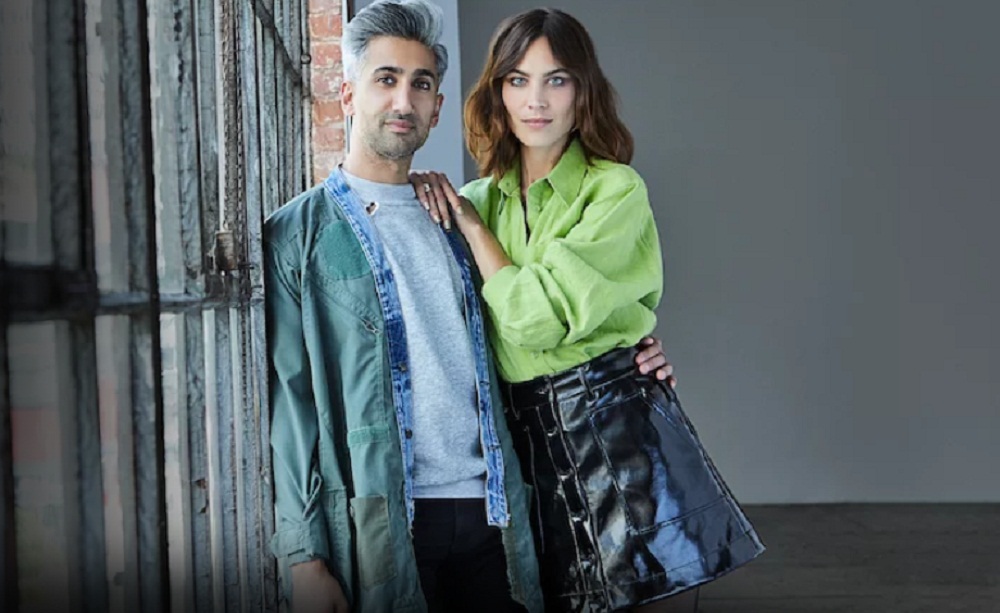 If you like dipping your feet into the world of fashion with TV shows like 'Project Runway', you'll surely love Netflix's 'Next in Fashion'. Following a typical setup where a pool of designers compete with another, the series will primarily focus on featuring designer trends and styles that have, by and large, influenced the way the entire world dresses.
4. Night on Earth (January 29, 2020)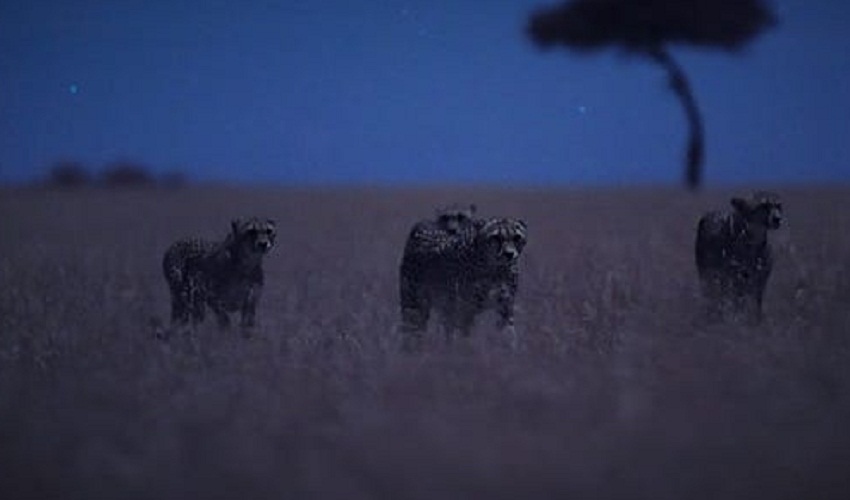 Nature documentaries not only make you admire the beauty of the world we live in, but they also allow us to add more perspective on the challenges that it is facing. 'Night on Earth' is an engaging documentary that walks through the breathtaking wonders of the nocturnal world and helps you awaken to a whole new world that you may have seen before.
2. Black Moon (January 31, 2020)
'Black Moon' ('Luna Nera' in Italy) unfolds in 17th Century Italy where, Ade, a 16-year-old midwife is accused of witchcraft after the death of her newborn. Soon after this, she seeks refuge from a group of mysterious women who hide near the edge of the woods. Being caught in a world that is split between reason and mysticism, Ade will now have to make a tough choice.
1. Ragnarok (January 31, 2020)
Most shows and movies that delve into the intricacies of the Norse Mythology usually draw some links with the Vikings, but 'Ragnarok' is different. The Norwegian series is a coming-of-age drama that revolves around the lives of the inhabitants of a fictitious town known as Edda. As they begin to notice hefty climate changes, they start believing that they're heading towards yet another Ragnarok. The drama series has been filmed amidst breathtaking Norwegian nature and brings in a very refreshing angle towards the Norse Mythology.
Read More: Upcoming Horror Movies