The adorably animated 'The Secret Life of Pets' sure stole my heart as a pet and animal lover when it came out in 2016, even if didn't have the best plot or things didn't entirely make sense. What it did have were infinitely adorable characters, running gags in quick succession that never let the pace slacken and fine 3D animation. Even if it might not have appealed to the critic inside me, it sure did to the kid inside me, and we all have that somewhere within us.
Animated movies operate in a very mysterious way when it comes to the target audience, I must say. It is by now and looking at the huge variety of animations available in the market, abundantly clear that adults enjoy animation as much as kids do, especially when the subject matter is to their liking, (a la 'Bojack Horseman' and 'Rick and Morty'). However, 'The Secret Life of Pets' and its sequel belongs to the category of animated films that surely has the younger audiences visiting the theatres for a fun time as their focus group; possibly, even audiences younger than 4-5 olds have found this film series to be a hit amongst them. That surely is one formula for success, and Illumination, coupled with this and its super successful 'Minions' franchise, sure seems to be cashing in on that after Pixar and Disney.
A lot of you might not know this, but 'The Secret Life of Pets' holds a special distinction: it is among the top 5 original highest grossing films in the world, after 'Avatar', 'Zootopia', 'The Lion King' and 'Finding Nemo' (see a pattern there?) and for its distributor studio , Universal, it proved to be the single most profitable movie the year it released, bringing in more than atleast 8 times in budget. Owing to its success as a first, it was only a matter of time before a sequel was announced and put into production. 'The Secret Life of Pets 2' has released this week, and while the critical fate of the film looks the same as the first, so do its prospects at profitability.
Let's face it: Universal and illumination NEED an animated franchise to go on for them apart from Minions, and 'The Secret Life of Pets' is it. The dividends speak for themselves, and the profitability factor that animated movies bear is almost twice as high as a regular superhero film. I see a potential franchise here: with more pets, both furry and feathery and even beyond: sequels, prequels, spinoffs: the whole charade. Let's hope that Universal and Illumination are planning it, because we surely are waiting to see more of this army of pets.
The Secret Life of Pets 3 Plot: What can it be about?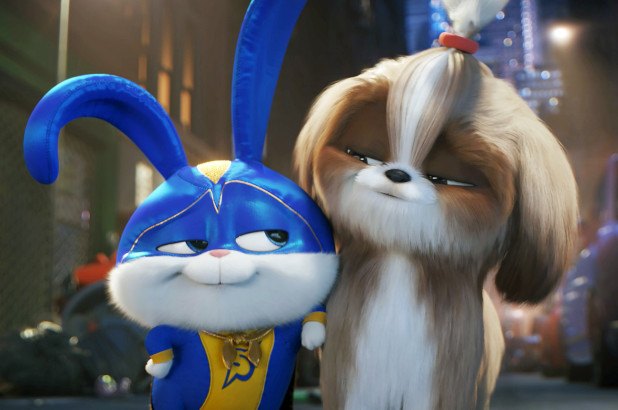 I would like to clarify before deep diving into speculations, a third film hasn't been announced yet, but it is imperative that it will within a few days just as the box office returns of the second one start becoming more obvious as we progress through the week. Now, as with any franchise, there are multiple directions the makers could take this one in too. I majorly and primarily suspect that 'The Secret Life of Pets' after its sequel will go the Minions way: a spinoff prequel if you may, focussing on isolated characters before the first film, and then moving on to a third film, a direct sequel.
In this case, the most obvious choice seems to be Max, the golden white Terrier mix, and the story could incorporate or expand on his life as a wide eyed puppy in New York, how he was abandoned and how he came to be adopted by his current owner Katie. The kids would love those puppy eyes, I can tell you that right now.
It could even go a step further, and take on Snowball the rabbit, voiced by Kevin Hart. We have the star voiceover, and clearly the character is a hit, even more so in the second one than in the first one. A film centred around him could focus on how he came to be a flushed pet, and on his present adventures as Captain Snowball: It's snow time! Then there obviously is the prospect of the third direct sequel, focussing on the world the makers have been able to create until now, and expanding on it. Any of the three seem likely at this point.
The Secret Life of Pets 3 Cast: Who is going to be in it?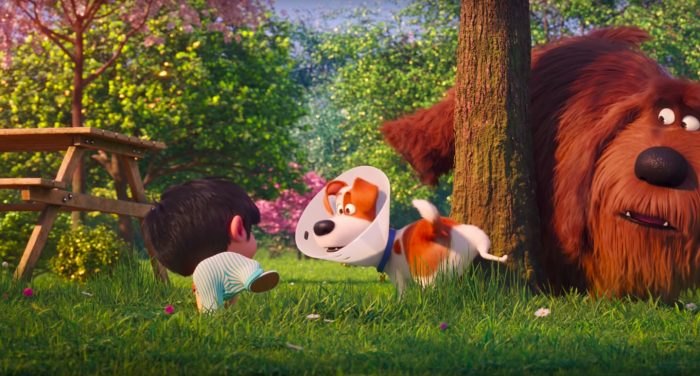 If there are a few things that the makers should retain across sequels that the first one got right, it would be the spot on diverse cast, with more than a few standouts. Patton Oswalt as Max seems to be a fine replacement for Louis C.K. while the mix of returning ones and new cast members are what bring the spunk, including Eric Stonestreet, Kevin Hart, Jenny Slate, Ellie Kemper, Tiffany Haddish, Lake Bell, Nick Kroll, Dana Carvey, Hannibal Buress, Bobby Moynihan, and Harrison Ford, who is a bright new addition. Expect them to return too as with the second one, depending on the direction the third film in the franchise takes.
The Secret Life of Pets 3 Crew: Who is going to be behind it?
One of the primary things for a franchise's success is retaining the same creative team, and Pixar is a fine example of that when it comes to animation. Expect Chris Renaud to return in a prominent capacity, IF definitely not as Director of the third one after the first and second. Writer Brian Lynch too has collaborated on both the first and second films, so it looks like he is here to stay.
The Secret Life of Pets 3 Release Date: When will it premiere?
The second movie took roughly three years to make. Normally the production time for a well-made animated film like The Secret Life of Pets is around two years. Then, add some marketing and promotion time to it. Taking everything into consideration, the most optimistic release date for The Secret Life of Pets 3 could be sometime around December, 2021. But practically speaking, we are more looking at summer 2022 release.
Read More: Movies Like The Secret Life of Pets