I have always loved films about anthropomorphic animals. It's fascinating to sometimes see what animals think. 'The Secret Life of Pets' plays on this with hilarity. Directed by Chris Renaud, 'The Secret Life of Pets' is an animated comedy about Max, a beloved terrier who finds his position to be in peril when the owner adopts Duke, a stray whom Max immensely dislikes. The film stars the hilarious Louis C.K., Eric Stonestreet, Kevin Hart, Steve Coogan, Ellie Kemper, Bobby Moynihan, Lake Bell, Dana Carvey, Hannibal Buress, Jenny Slate, and Albert Brooks in major roles.
The film holds a rating of 73% and has been appreciated for its voice performances and the hysterical yet empathetic look at the life of our pets. Grossing $875 million worldwide, the film's success has also earned it a sequel titled 'The Secret Life of Pets 2'. For this article, I have taken into account animated films which explore the lives of animals by depicting their thoughts on life. These flicks showcase the animals in the context of how humans live and think. So, without further ado, here is the list of best movies similar to 'The Secret Life of Pets' that are our recommendations. You can watch several of these movies like 'The Secret Life of Pets' on Netflix, Hulu or Amazon Prime.
10. Rango (2011)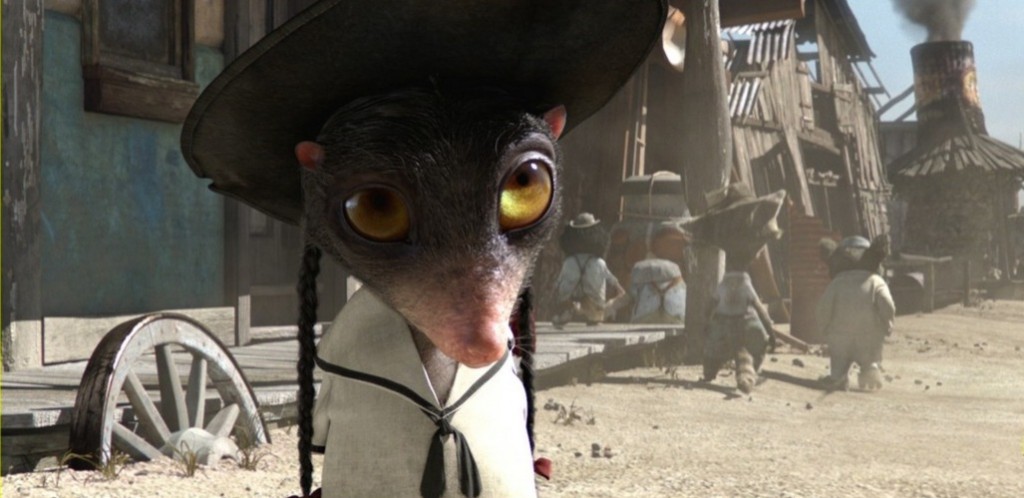 Directed by Gore Verbinski and written by John Logan, 'Rango' follows the titular Rango, a chameleon who somehow accidentally ends up in the town of Dirt, which is an outpost that is in desperate need of a new sheriff. The film stars the enigmatic Johnny Depp as the voice of Rango and brings his distinctive charm and charisma to the character. He is supported by the equally enthralling voice performances of Isla Fisher, Alfred Molina, Ray Winstone, Ned Beatty and Bill Nighy. In addition, the writing by Logan is structured with perceptive humour and a self-referential tonality, for which he received immense praise. 'Rango' went on to win the Academy Award for "Best Animated Feature" and holds an 88% rating on Rotten Tomatoes.
9. The Rescuers (1977)
Co-directed by Wolfgang Reitherman, John Lounsbery and Art Stevens, 'The Rescuers' follows Bernard and Miss Bianca, two mice who work for the Rescue Aid Society, an international mouse organization. The mice have to search for a little girl kidnapped by unscrupulous treasure hunters. A critical and commercial success, the film's acclaim was important for Walt Disney Pictures which wasn't doing well at the time. It is an adaptation of English author Margery Sharp's novel series of the same name. 'The Rescuers' is ripe with political overtone and commentary, a factor which was considered as a taboo subject matter at the time. Since its release, the film has received increasingly positive reception, with many critics calling it as one of the most mature animated films of all time.
8. Kung Fu Panda (2008)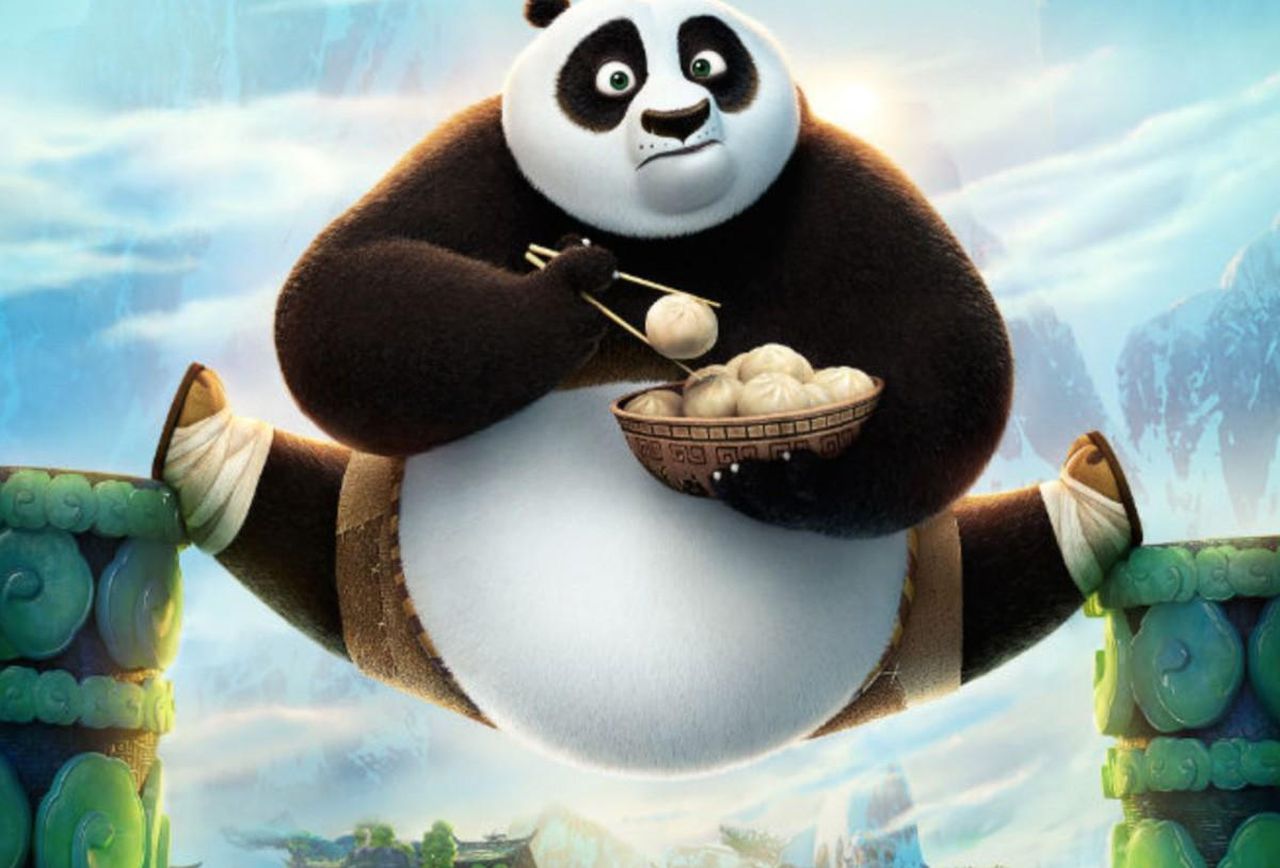 'Kung Fu Panda' is a brilliant parody as well as a homage to the Wuxia genre. The film tells the story of Po, a good for nothing but well-meaning Panda who has to rise to the occasion after he is accidentally crowned as the "Dragon Warrior" to defeat the masterful but villainous Tai Lung. The film is crafted with adrenaline pumping action set pieces which are choreographed by the great Jackie Chan. In addition, the action is complemented by the voice performances of Jack Black, Ian McShane, Dustin Hoffman, Angelina Jolie, Lucy Liu, Jackie Chan and Seth Rogen. Hans Zimmer collaborates with John Powell to create a resonating soundtrack. The critical and commercial success of the film has spawned off a franchise which consists of two sequels, a manga and a television series.
7. Zootopia (2016)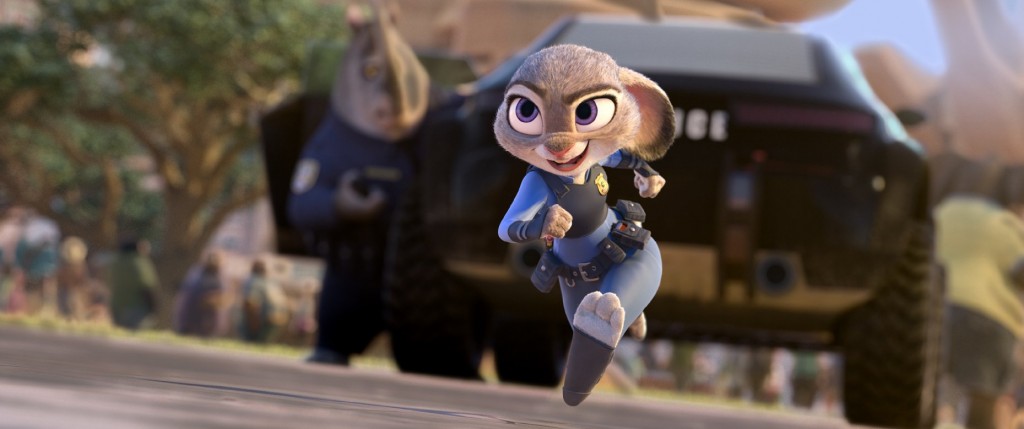 Co-directed by Byron Howard and Rich Moore and co-written by Jared Bush and Phil Johnston, 'Zootopia' follows Judy Hopps, an optimistic rabbit officer who forms a partnership with Nick Wilde, a red fox who is a con artist, to uncover a huge conspiracy which involves the disappearance of the savage predator inhabitants of a mammalian metropolis. Though the film is primarily towards the younger audience, it treads into mature territories to explore themes such as governmental conspiracies and illegal research work being conducted on criminals. The voice performances are the soul of the film, with actors Ginnifer Goodwin, Jason Bateman, Idris Elba, Jenny Slate, J. K. Simmons and Octavia Spencer seamlessly merging into the skin of their characters, churning out beloved performances.
6. How to Train Your Dragon (2010)
An action fantasy film, 'How to Train Your Dragon' follows Hiccup, a young Viking in the mythical realm of Vikings, who dreams of following his tribe's tradition and becoming a quintessential dragon slayer. However, his dream is set to change when he finally captures his first dragon but seems to form a beautiful friendship with it. The film brags of proficient animation which is aided by beautiful storytelling. A critical and commercial success, 'How to Train Your Dragon' holds a whopping rating of 99% on Rotten Tomatoes and has spawned off two sequels, which received similar critical praise.
5. Up (2009)
A comedy-drama, 'Up' follows Carl Fredricksen, an elderly widower who ties balloons to his house to travel to his dream locale in the wilds of South America that he shared with his beloved wife, Ellie, before she passed away. However, he soon finds himself stuck with a young boy who snuck into his house. Together, the two travel to the beautiful lands to fulfill the promise he made to his late wife. Directed by Pete Docter and co-written by Bob Peterson and Docter, the film is a compassionate look at the old age which many films lose out on. It holds a whopping 98% on Rotten Tomatoes and received five Academy Award nomination. It became the first animated film since 'Beauty and the Beast' (1991) to receive a nomination for "Best Picture".
Read More: Movies Like 'Up'
4. Dumbo (1941)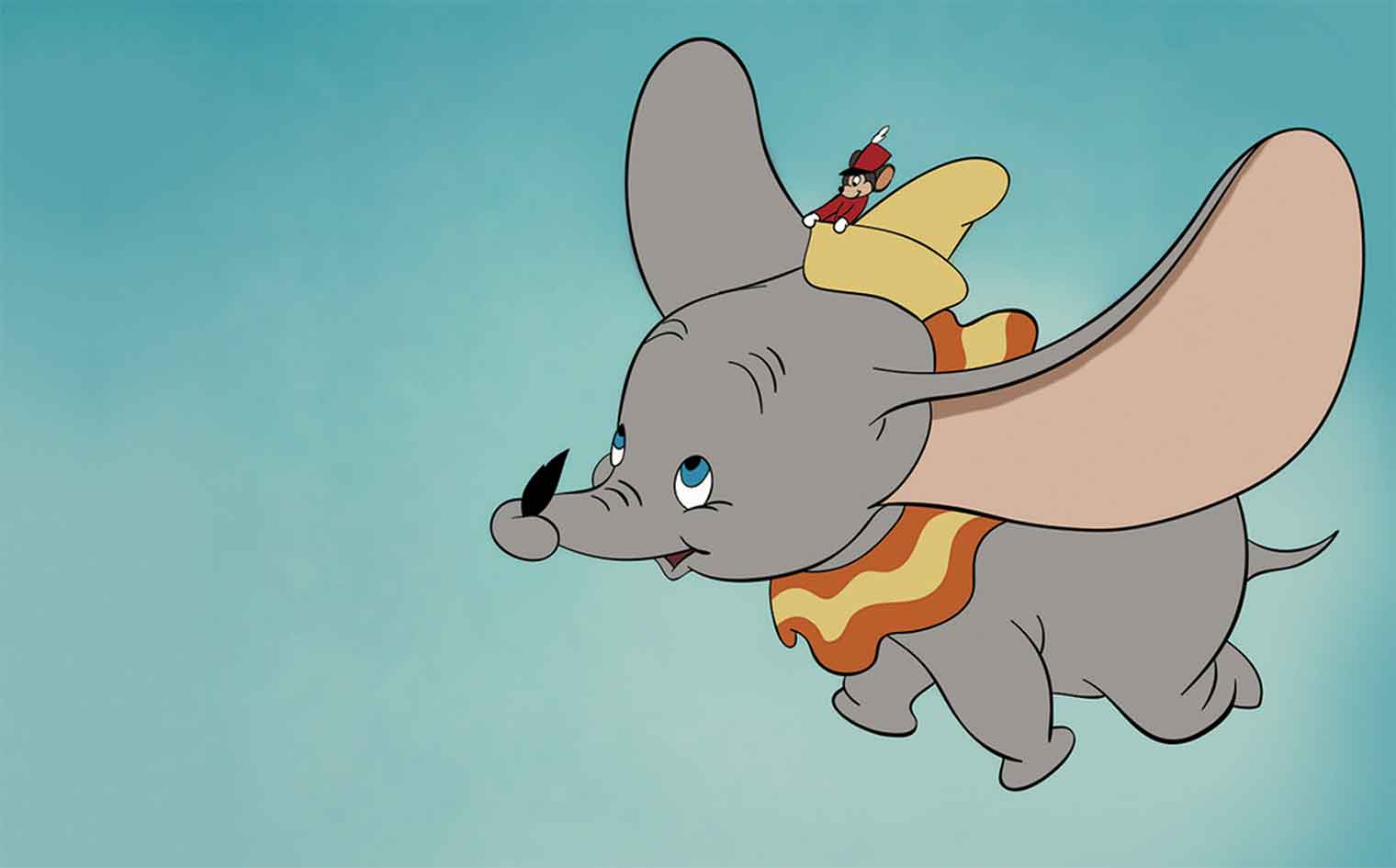 Adapted from Helen Aberson and Harold Pearl's book of the same name, 'Dumbo' follows the titular young circus elephant. He is ridiculed for his enormous ears and is considered a worthless circus performer. However, with the help of a mouse, Dumbo strives to break all odds to achieve greatness. The film was one of the earliest productions of the now famed Walt Disney Studios and is today considered as an all-time classic. Directed by Ben Sharpsteen, the movie depicts the cruelty of humans over animals that are abducted for starring in the circus, while also exploring the themes of handwork, friendship and compassion. Though the film did not win much gold at the time of its release, 'Dumbo' has gone on to become one of the most critically acclaimed and beloved films.
Read More: Movies Like Dumbo
3. Fantastic Mr. Fox (2009)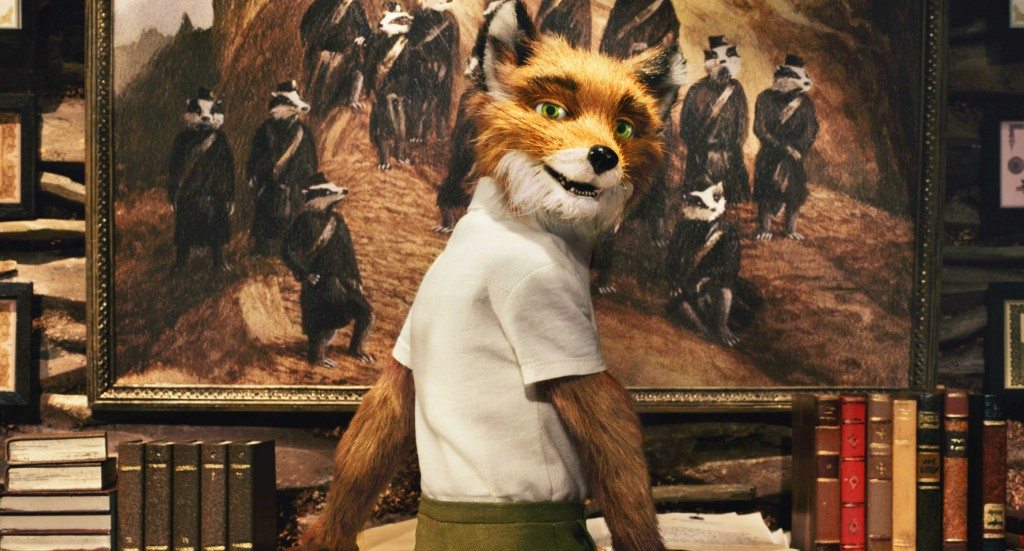 Directed by the wonderful Wes Anderson and co-written by Noah Baumbach along with Anderson, 'Fantastic Mr. Fox' is a stop motion animated comedy and follows the titular Mr. Fox, a fox who steals food each night from three mean and wealthy farmers. Fed up by his misdemeanor, the three men dig a hole to enter the fox's home to kill him, but Fantastic Mr. Fox uses his wits to outwit them by living underground. Adapted from Roald Dahl's book of the same name, published in 1970, the film boasts of voice performances which seem to be designed for the book. The cast includes legends such as George Clooney, Meryl Streep, Jason Schwartzman, Bill Murray, Willem Dafoe, Michael Gambon, and Owen Wilson. 'Fantastic Mr. Fox' is a smartly adapted movie as it brings forth Dahl's vision and literary genius to the big screen to its full potential. The film holds a commendable 92% approval rating on Rotten Tomatoes and has been cited as one of the best animated features ever made.
Read More: Movies Like Forrest Gump
2. The Jungle Book (1967)
Directed by Wolfgang Reitherman, 'The Jungle Book' follows Mowgli, a child who, after being abandoned by his parents, was raised by wolves in an Indian jungle. Raised as a cub by a pack of wolves, he learns the tricks of living in the wild with the help of his two friends – Bagheera and Baloo. However, Mowgli's life takes a turn when Shere Khan, a villainous Bengal Tiger, eyes to establish his rule by killing Mowgli. The film moulds the dark and brooding tone of the book into a musical comedy which makes it a wonderful watch. With songs such as "The Bare Necessities" and "I Wanna Be like You", the musical comedy is pure unadulterated entertainment. It is a very interesting and compassionate look at the life in the wild and the relationship between animals and humans.
Read More: Movies Like The Jungle Book
1. Ratatouille (2007)
Written and directed by the talented Brad Bird, 'Ratatouille' is the story of Remy, a rat who holds the unique ability of heightened senses of taste and smell. While rats are usually seen as miscreants by humans, Remy's abilities help in surpassing his challenges as he joins hands to form an unusual alliance with Linguini, a young kitchen worker, to help him make the most delicious cuisines at a famous restaurant.
The film is delightful on every level. Bird had already proven his directorial and imaginative skills with 'The Iron Giant' (1999) and 'The Incredibles' (2004), and he did the same with 'Ratatouille'. The film received critical and commercial success. It deftly blends the animated visuals of the delicious cuisine and the relationship between rodents and humans. The movie, since its release, has received immensely positive reviews, earning a rating of 96% on Rotten Tomatoes, winning the Academy Award for Best Animated Feature.
Read More: Movies Like Avatar