Hosted by RuPaul, 'RuPaul's Drag Race' is a reality show revolving around various drag artists. The show premiered in 2009, with its second season being released in 2010 on Logo, though the show's latest episodes can be viewed on MTV. Given the amount of love that the competition series has received over the years, it is no wonder that viewers are always eager to learn about what their favorites are up to these days. If you are someone who has long been a fan of the show's second season, we are here to share the current whereabouts of its participants!
Where is Tyra Sanchez Now?
Let's start with James William Ross IV, AKA Tyra Sanchez, the winner 0f season 2. Though the drag artist went on to appear briefly 'RuPaul's Drag Race: Untucked,' ' RuPaul's Drag U,' and season 8 of 'RuPaul's Drag Race,' he has recently been surrounded by many controversies. Prior to his August 2020 arrest for allegedly painting on the side of an apartment building, Tyra made an announcement in March of the same year, stating that he planned on quitting drag.
However, in September 2022, Tyra announced his comeback in the world of drag as King Tyra though one could only see the new drag persona of the artist on OnlyFans. Tyra once again found himself in legal trouble in May 2023 when he was arrested in Starke, Florida, following a minor vehicle crash when the reality TV star allegedly resisted the reporting officer.
Where is Raven Now?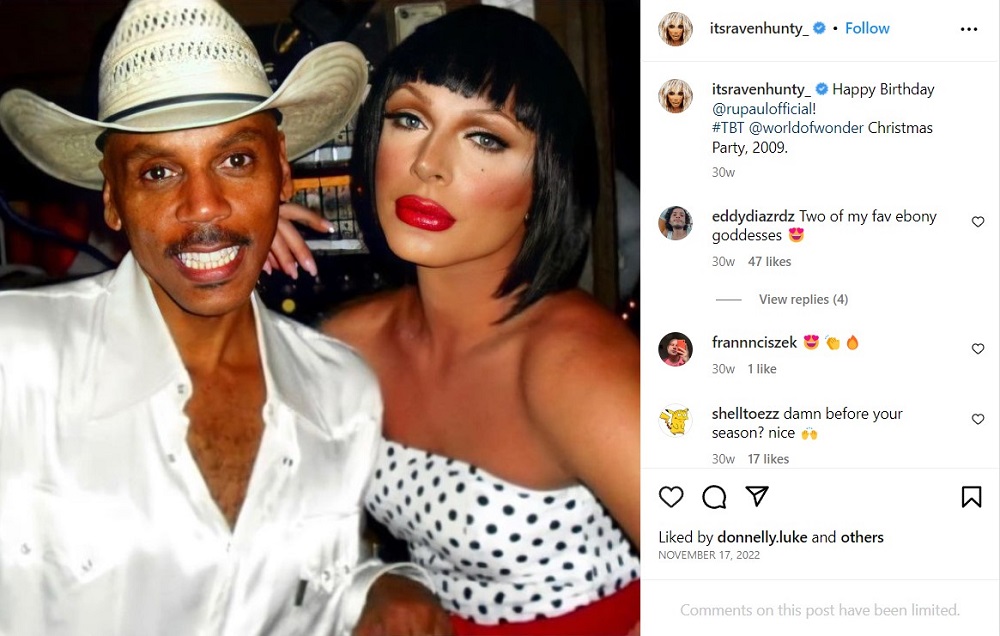 Runner-up David Petruschin, AKA Raven, continues to be an active part of the drag world. In fact, he was actively involved in the three seasons of 'RuPaul's Drag U.' He also appeared briefly in 'RuPaul's Drag Race: Untucked' and several seasons of 'RuPaul's Drag Race.' The artist also participated in 'RuPaul's Drag Race All Stars' season 1 and was once again a part of the top two but narrowly missed being crowned the winner.
Over the years, Raven has become an intimate part of the beloved franchise and even won a Primetime Emmy Award in 2020 for Outstanding Contemporary Makeup for a Variety, Nonfiction or Reality Program, given his work as RuPaul's personal makeup artist in 'RuPaul's Drag Race' season 12.
Where is Jujubee Now?
Airline Inthyrath, more popularly known as Jujubee, may have narrowly missed out on being in the top two of season 2, but she has since become a crucial part of the entertainment industry. Apart from her season 1 participation in 'RuPaul's Drag Race All Stars,' the drag artist has been in many of the shows within the franchise in one capacity or the other. Additionally, Jujubee is an active musician who has released various albums over the years. Her talent in the field also helped her secure a place in 'Queen of the Universe' season 1. With over 1.1 million Instagram followers, she is undoubtedly still beloved by the public.
Where is Tatianna Now?
Up next, we have Joey Santolini, AKA Tatianna, who went on to participate in season 2 of 'RuPaul's Drag Race All Stars.' The reality TV star is also a celebrated musician who has released several songs and even worked with Taylor Swift. In fact, Tatianna was a part of 'Miss Americana,' a 2020 documentary about the "Anti-Hero" singer. The drag artist was also a part of 'Workhouse Queen' and 'Tea with Tati.'
Where is Pandora Boxx Now?
Michael R. Steck, AKA Pandora Boxx, is beloved by many due to her work in the field of acting, comedy, music, and drag. Like many of her co-stars, Pandora appeared in 'RuPaul's Drag Race: All Stars,' but had to leave early on in season 1, though she did better the second time around during her participation in the show's sixth installment. Over the years, the drag artist has taken part in various movies, television shows, and music videos and has even released a few singles of her own. The reality TV star is happily married to Ian Dinse, having tied the knot in April 2022.
Where is Jessica Wild Now?
Let's now talk about José David Sierra, AKA Jessica Wild, who, as of writing, is a participant in 'RuPaul's Drag Race All Stars' season 8, having successfully reached the top 5. Moreover, she is an active part of the music industry and is well-loved for her talent as a musician. With over 184 thousand Instagram followers, Jessica remains as relevant as ever and is quite hopeful about winning the eighth installment of 'RuPaul's Drag Race All Stars.'
How Did Sahara Davenport Die?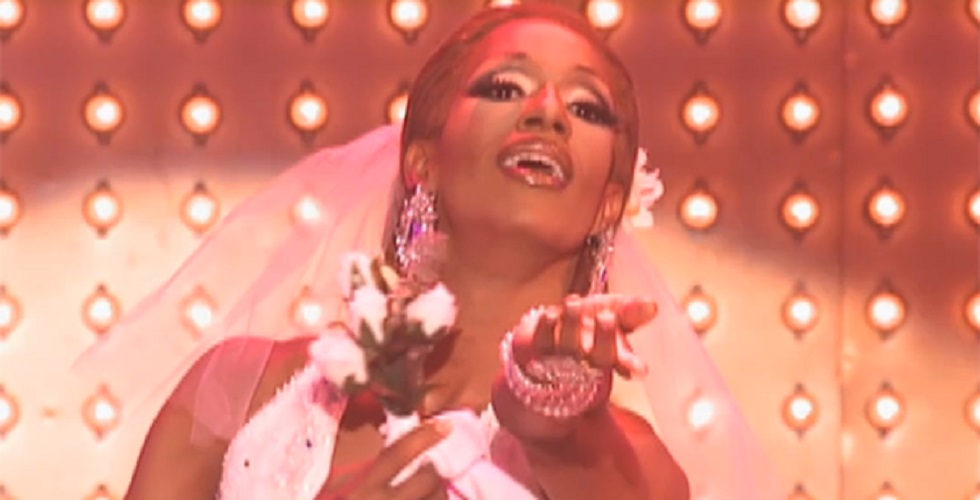 Popularly known as Sahara Davenport, Antoine Ashley was a drag queen who could only sing but also amaze you with classical dance moves. Unfortunately, not long after her television debut, Sahara passed away on October 1, 2012, due to heart failure at John Hopkins Hospital in Baltimore, Maryland. Her demise was mourned by many, including her family members and boyfriend Karl Westerberg (AKA Manila Luzon from 'RuPaul's Drag Race' season 3).
Where is Morgan McMichaels Now?
Since participating in season 2 of the drag series, Thomas White, AKA Morgan McMichaels, has participated in various shows within the franchise. This includes her competing in 'RuPaul's Drag Race All Stars' season 3 and several other guest appearances. Morgan has also allowed her musical skills to flourish and has been quite an active part of the entertainment industry. Some of her most notable projects include 'Trixie Mattel: Moving Parts' and 'The Bitch Who Stole Christmas.'
Where is Sonique Now?
We are also quite excited to talk about Kylie Sonique Love, whom you might know as Sonique from the second season of 'RuPaul's Drag Race.' The drag artists ended up claiming the title of winner in 'RuPaul's Drag Race All Stars' season 6, much to her joy. Over the years, she has actually made brief appearances in many reality shows and was seen as a co-host in 'Translation.' In 2022, she won the WOWIE Award for the Breakout Stars of 2022 category. The reality TV star is also an active musician who has not only released several singles but has also featured in other artists' projects.
Where is Mystique Summers Madison Now?
Mystique Summers Madison, now simply known as Mystique Summers, is still an active member of the drag industry and is always happy to perform at various events. The reality TV star has nearly 50 thousand Instagram followers and often promotes different makeup products through her social media. In May 2023, the drag artist had surgery to have the battery of her CRT-D device changed and received many well-wishes from her fans.
Where is Nicole Paige Brooks Now?
Based in Atlanta, Georgia, Nicole Paige Brooks seems to be thriving in the world of drag. The artist has a son named Lukas, who was about two and a half years old when Nicole took part in the drag competition. As of writing, the reality TV star seems to be enjoying life to the fullest and is often in the company of her pets. She did recently express her open interest in being a part of 'RuPaul's Drag Race All Stars' and her fans are certainly excited to see whether or not this will become a reality in the future.
Where is Shangela Laquifa Wadley Now?
Last but far from least, we have Chantaize Darius Jeremy Pierce, AKA Shangela Laquifa Wadley or Shangela. After her time in season 2, the drag artist came back in the next season and bagged the sixth position. Over the years, she has been a crucial part of various other reality shows like 'Toddlers and Tiaras,' 'Dance Moms,' 'Dancing Queen,' and 'We're Here.' Additionally, she bagged the fourth position in 'Dancing with the Stars' season 31 while partnered with Gleb Savchenko.
As it turns out, Shangela is also active in the acting industry and has been a part of projects like 'A Star Is Born,' 'Kiss Me, Kill Me,' and 'Lovecraft Country.' Moreover, she has released many songs and works as a DJ. Due to her hard work and creativity, Shangela has won numerous awards like the 2018 WOWIE Award for Best Red Carpet Look, the 2019 Queerty Award for Drag Royalty, the 2019 Shorty Award for Best LGBTQ+ Account, and the 2021 Queerty Award for the Innovator category.