'Lockwood & Co.' is a detective thriller show based on the eponymous novels by Jonathan Stroud. It zooms in on a small agency in London, run by two kids, who get their hands on Lucy Carlyle. She's a young psychic investigator, a great addition to a team that wants to investigate the paranormal events around the town. The trio probes deeper into this mystery with chains, salt bombs, and iron filings, doing their best to one-up ghostly creatures.
Directors William McGregor, Catherine Morshead, and Joe Cornish perfectly balance the inquisitive story with supernatural elements. If you cannot get enough of amateur detectives fighting against ghouls, we've created a niche list with similar recommendations to please your taste. You can watch most of these shows, like 'Lockwood & Co.' on Netflix, Amazon Prime, and Hulu!
8. The Messengers (2015)

'The Messengers' begins with a group of strangers killed out of the blue by a mysterious object that hits the Earth, but they soon come back to life and discover their new fate, which is to be the saviors of the new world. Now, all of them possess supernatural powers, and unknown forces guide them as they battle the world's impending doom.
They are pitted against "The Man," an ancient evil who wishes to eradicate the world while running away from a discreet organization. Eoghan O'Donnell created the supernatural drama series. Much like the agency kids in 'Lockwood & Co.' the powerful team in this series is trying to avoid an apocalypse and save the human race.
7. Utopia (2020)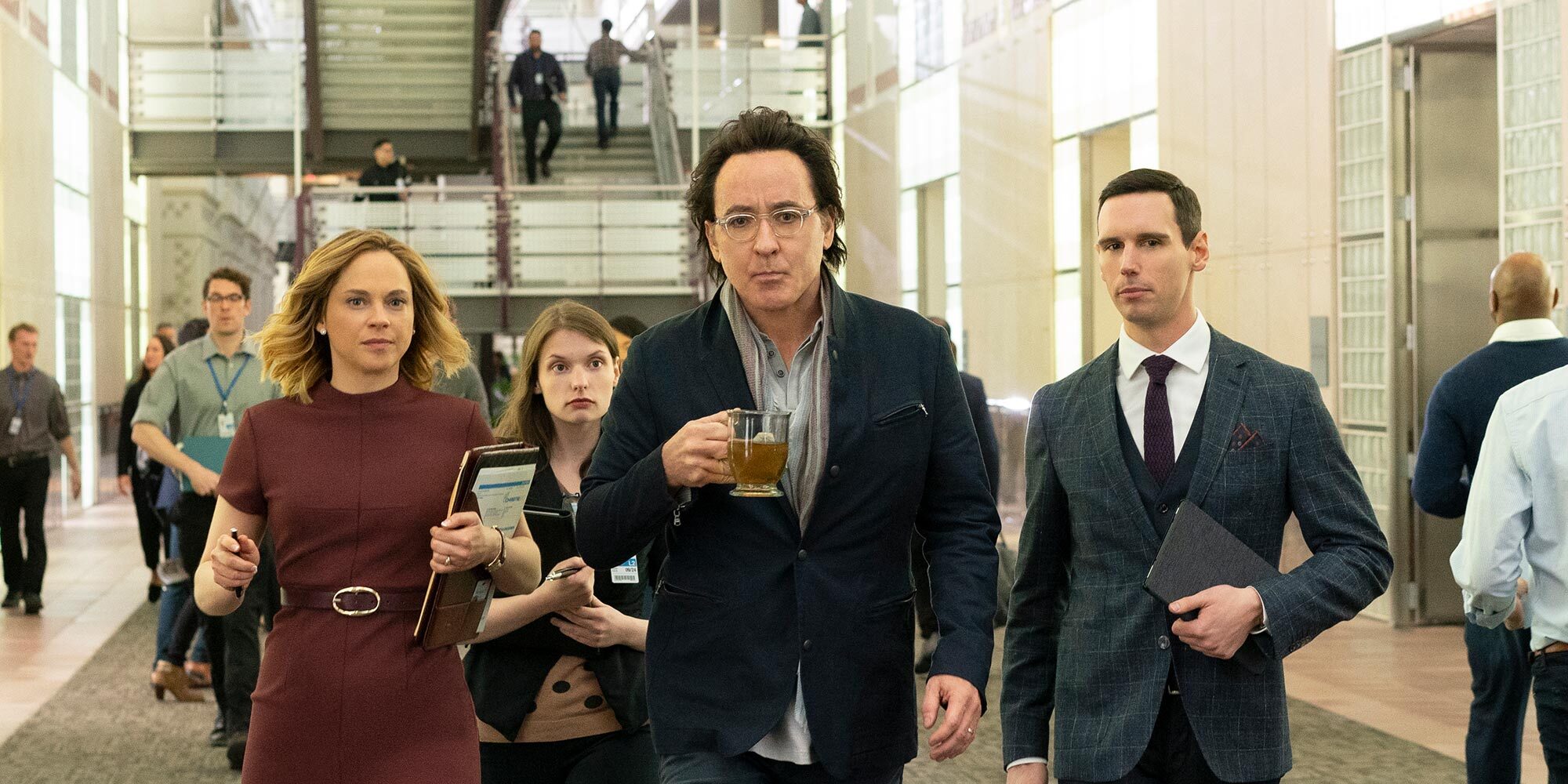 'Utopia' is a remake of the 2013 British original series with the same title. This science fiction show is created by Gillian Flynn and begins with a few teenagers discovering an underground comic book. They are under the radar of a high-ranked organization, but they must find a way to save the world. The comic withholds multiple secrets of a global conspiracy, lethal virus, global elites, and their vicious intents.
The show received critical praise for its outstanding plot, performances, and storytelling. If you love the '"teenagers-save-the-day" trope, where brilliant young minds join forces for the greater good, as they do in 'Lockwood & Co.,' you will thoroughly enjoy 'Utopia' and all its peculiar elements.
6. Truth Seekers (2020)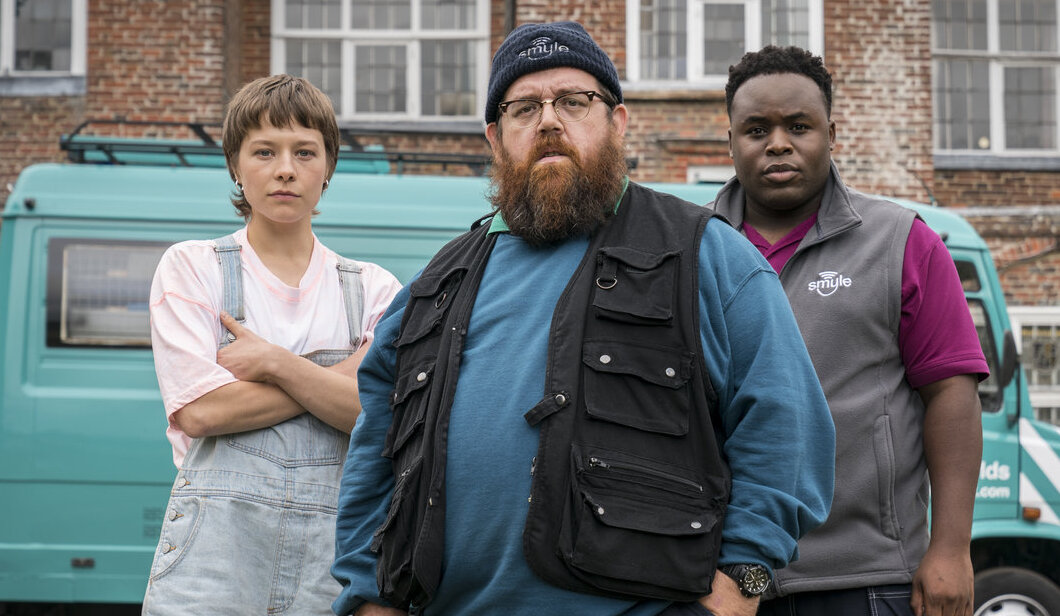 'Truth Seekers' is a British horror comedy series created by Nick Frost, Simon Pegg, James Serafinowicz, and Nat Saunders. It revolves around Gus Roberts, a daytime engineer who's a paranormal investigator in his spare time. He joins forces with Elton John, a bookstore owner, and the two hunt down outlandish entities using their paranormal equipment. However, they get wrapped up in a much larger problem that involves a secret government organization.
The show is a near-perfect blend of humor and supernatural elements and pioneers a genre that is hard to break through. If 'Lockwood & Co.' is your cup of tea, you'll undoubtedly enjoy this show because it also has a group of inexpert ghost hunters solving problems beyond their comprehension.
5. The Nevers (2021- )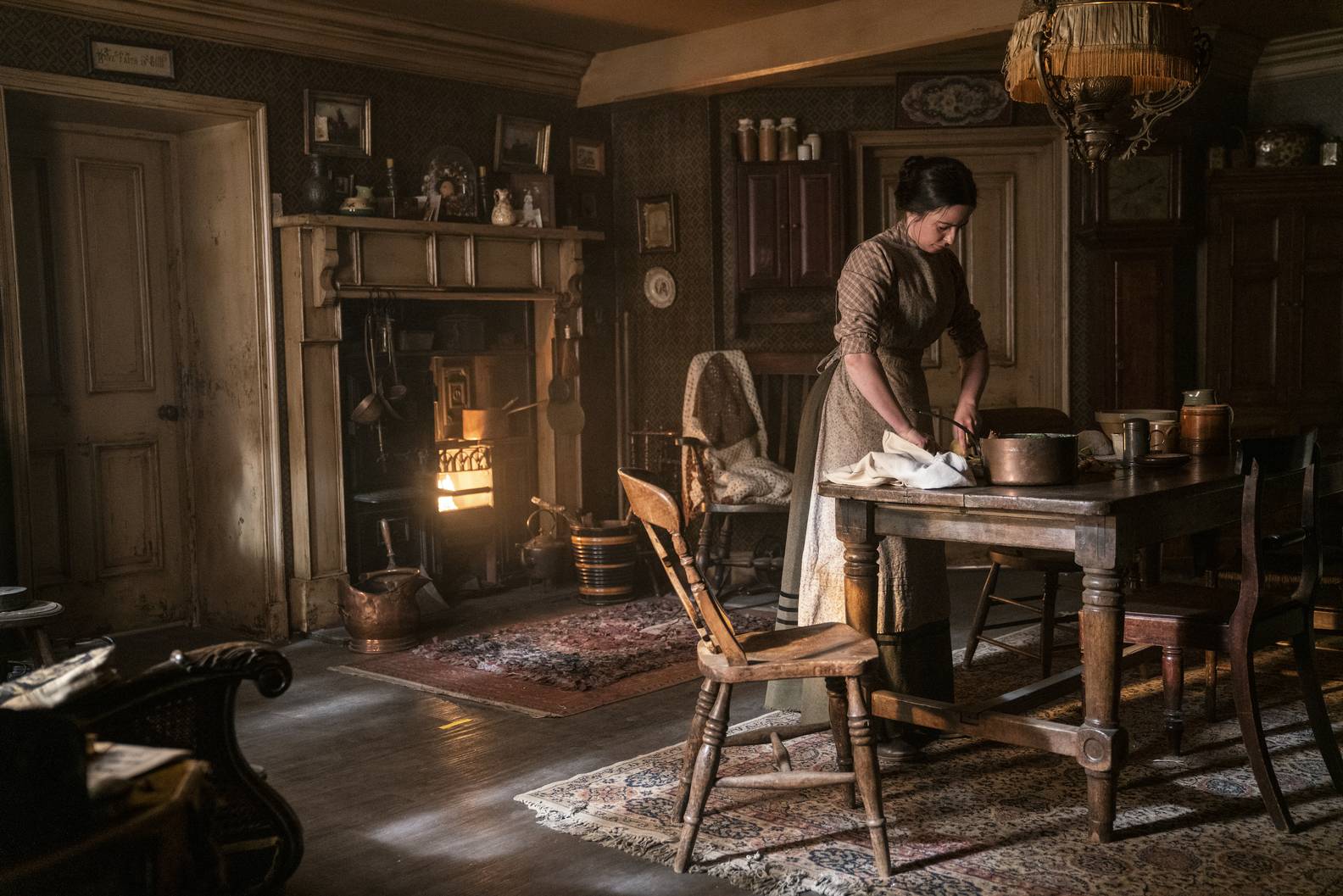 'The Nevers' is a fantasy drama series set in the Victorian era and focuses on women who acquire extraordinary abilities and form a group with the titular name. The leader, Amalia True, is a charming woman guiding the people who've gained strange powers. She and her best friend, Penance Adair, protect these folks and shelter them from the evils of a secret society that wants to exploit them. Creator Joss Whedon also explores themes of power, gender, and class in this underrated gem. Similar to 'Lockwood & Co.' the show has psychic and arcane elements with a unique storyline that makes you binge the whole thing in one go!
4. His Dark Materials (2019-2022)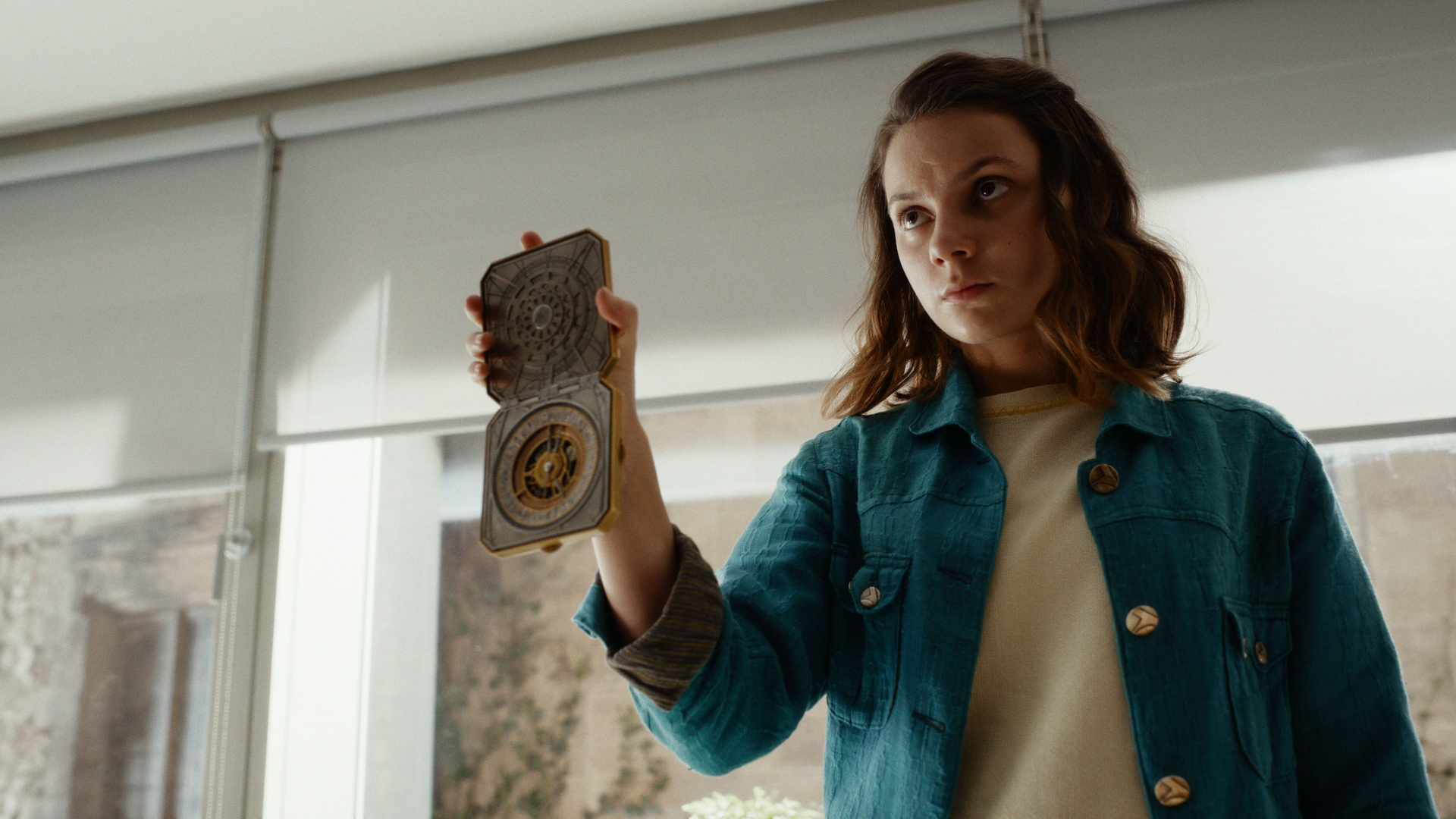 'His Dark Materials' is a fantasy series that revolves around Lyra Belacqua (Dafne Keen), a young girl living in an alternate world where human souls reincarnate as "daemons" in an animal form. She is a child of prophecy, destined to change the world! Lyra embarks on a quest to find her missing friend but instead unravels mysterious substances, portals to other words, and strange figures.
The creator Jack Thorne was inspired by Philip Pullman's eponymous book trilogy and brought this fantasy world to the small screen. The portrayal of a well-written female character with extraordinary powers is congruent in both 'Lockwood & Co.' and 'His Dark Materials.'
3. The Exorcist (2016-2018)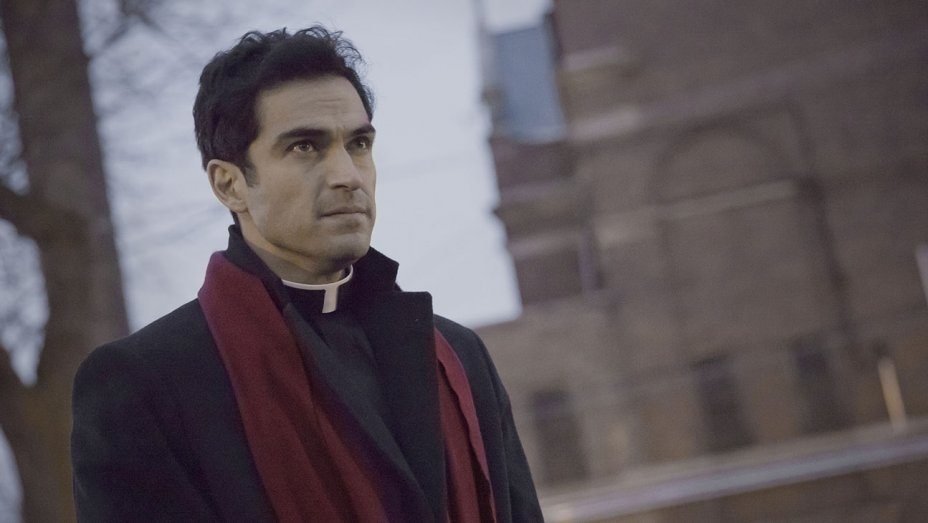 'The Exorcist' is a bone-chilling horror series developed by Jeremy Slater and is based on the eponymous novel by William Peter Blatty. A chunk of the narrative is a sequel to the original 1973 film. At the heart of the series are two priests, Father Marcus and Father Thomas, who perform an exorcism on Casey, a young girl possessed by a demon.
The duo also caters to their personal struggles and consults several people with special abilities throughout the process. The two distinct shows share a commonality of supernatural forces, and the viewers will also experience an instant recollection when the psychic helps the two during their investigation, like Lucy assists the agency in 'Lockwood & Co.,'
2. Dirk Gently's Holistic Detective Agency (2016-2017)

In 'Dirk Gently's Holistic Detective Agency,' the unconventional detective, Dirk, resolves the mysteries around strange and interconnected occurrences. His past entwines him with Black Wing, a CIA project that evaluates individuals with extraordinary abilities. As Dirk tries to resolve cases, an agent from Black Wing follows him while another woman is out to kill him. Stuck in absolute mayhem, he finds his way through everything in a rather comical way which amuses the audience.
Two Douglas Adams novels inspire the show, 'Dirk Gently's Holistic Detective Agency' and 'The Long Dark Tea-Time Of The Soul.' Creator Max Landis does complete justice to the source material and maintains the dark comedy element while also intimidating the viewers. Unlike the detectives in 'Lockwood & Co.,' Dirk is not an amateur, but they are both dealing with strange phenomena that are hard to wrap our heads around.
1. Mob Psycho 100 (2016-2022)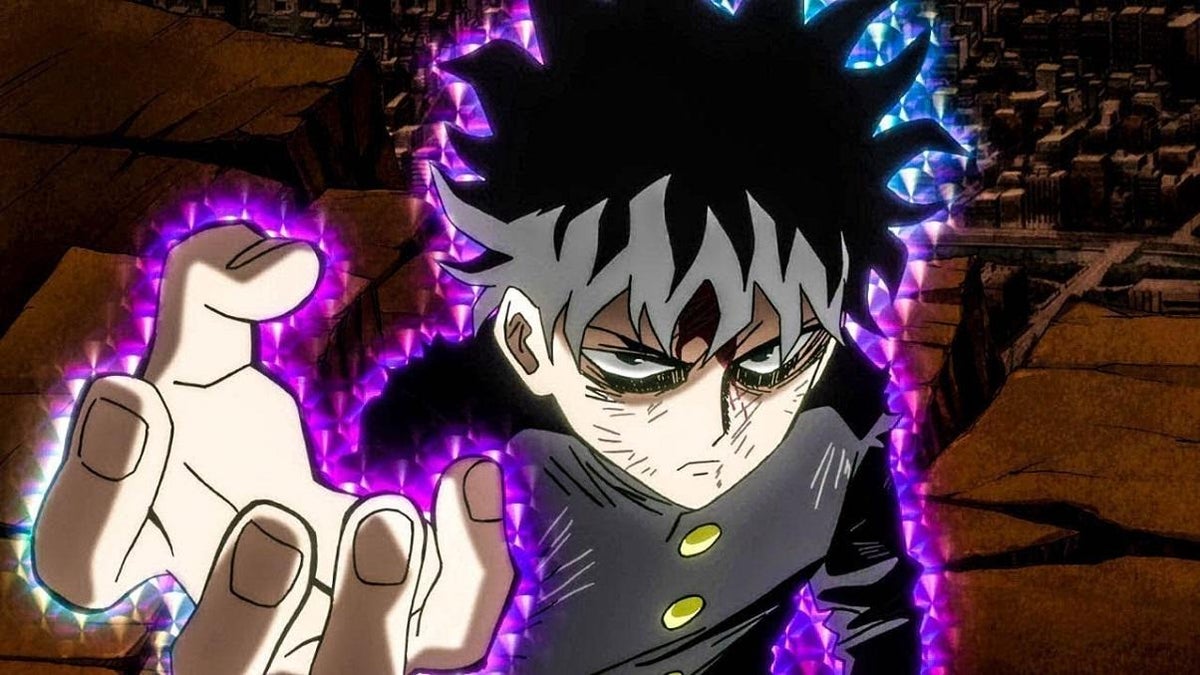 'Mob Psycho 100' was originally a Japanese manga series, adapted into an anime directed by Yuzuru Tachikawa. It centers on an eccentric but average middle-school boy named Shigeo Kageyama, AKA Mob. He possesses psychic powers and is constantly on the verge of losing control after his mental state tips over the count of 100.
Mob works part-time for Arataka Reigen, a charlatan who claims to be a "medium" but only profits from his employee's powers. As seen in 'Lockwood & Co.,' this show also has a psychic working for an agency while battling evil forces threatening our world. This supernatural action comedy anime will put you on an emotional rollercoaster.
Read More: Lockwood and Co Ending, Explained: What's Inside Lockwood's Secret Room?