Man's interest in the supernatural has been there since the very beginning, taking the form of myths, legends, and creatures which have no factual basis, but have been the source of many interesting tales over the years. Literature is replete with references to such supernatural beings, some of which are also specific to their country or culture of origin.
With the supernatural becoming a growing area of interest for television shows, we have come to witness a variety of such stories from all around the world, about which we had very limited knowledge earlier on. Shows like 'American Horror Story' and 'Penny Dreadful' have really pushed the boundaries when it comes to horror TV shows. 'The Terror: Infamy' is also treading a similar path — a series set during the World War II, and focuses on events after the bombing of Pearl Harbor when Japanese-American citizens were being treated as traitors by the country they've been born in. These people were lodged in camps, and it is in these camps that a malevolent spirit runs amock.
The series is presented in an anthology format where each season is a complete story unto itself. Season 1 deals with the strange fate that befalls upon two Royal Navy ships dispatched to find out about the Northwest Passage. Their travel takes a wild turn when a strange supernatural power drives them to chaos, death, and insanity. Both seasons of 'The Terror' are meticulously told horror period pieces that give us a truly scary experience. If you enjoyed watching this show and are looking for more shows that are thematically and stylistically similar, then we've got you covered. Here's the list of best shows similar to 'The Terror' that are our recommendations. You can watch several of these series like 'The Terror' on Netflix, Hulu or Amazon Prime.
7. Ghoul (2018)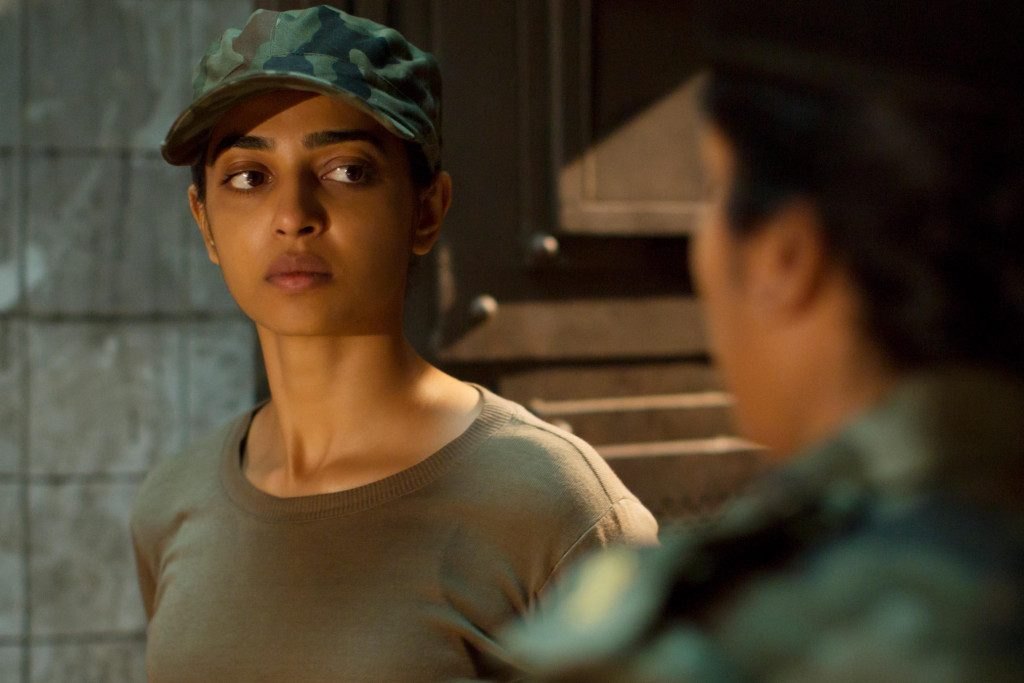 The second Netflix original series from India, 'Ghoul', in its brilliant 3-episode saga, has really pushed forward the art of genre filmmaking in the country. The series stars Radhika Apte in the leading role as military interrogation expert Nida Rahim who serves an authoritarian government in a dystopic version of India. In this land, books are banned and minorities severely persecuted. Nida herself belongs to the minority but has her faith in the government and the law of the land.
When a notorious rebel leader is brought into the military facility where Nida works, she is expected to make him talk in any way possible. But what follows is death and chaos when a supernatural being wreaks havoc on every single person present in the facility. Writer-director Patrick Graham weaves a terrific horror story set in a dystopic world, thereby being able to use elements from both themes. Performances by Apte, Ratnabali Bhattacharjee, and Mahesh Balraj are phenomenal, to say the least. 'Ghoul' will remain as a benchmark of horror filmmaking in India.
6. Masters Of Horror (2005-2007)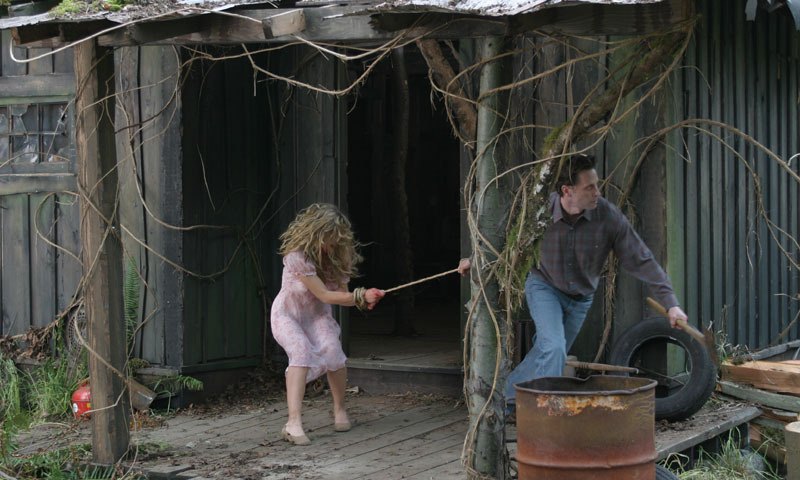 If you are a fan of horror films and are an ardent follower of the works of horror filmmakers like Dario Argento, John Carpenter, John Landis, Larry Cohen, and others, this is the show you've been looking for all your life. Director Mick Garris is the man behind this anthology horror series which showcases one new story every episode, directed by some of the most eminent filmmakers of the genre. Interestingly enough, the idea of 'Masters Of Horror' came up during a dinner Garris had with some of his peers, during the course of which Guillermo del Toro coined the phrase to describe their group. These 1-hour episodes can help one understand the stylistic differences between the works of these great filmmakers.
5. Channel Zero (2016-2018)
Created by Nick Antosca, 'Channel Zero' is a horror anthology series with each season serving as a complete story unto itself. Each season of the series goes by a different name; the first season is called 'Candle Cove'. The story centers around a psychologist's investigation into his brother's disappearance and its probable connection with a sinister TV series. Season 2, called 'No-End House', is a story about a group of friends whose visit to a horror-themed tourist attraction turns out to be something spookier than what they expected.
Four seasons of the series have released till date, and each one of them has attracted rave reviews owing to their unique plots which do not fall into the same tropes that most horror stories use. Sometimes, the element of horror here can also serve as an allegory to a far deeper truth. The fourth season of the series serves as a prime example in this regard. The story is about a couple who have hidden past secrets from each other before getting married. But after they find a strange door in the basement of their house, bizarre things start happening to them, as if the door has opened each one of them to the dark secrets of the other person's life.
4. Night Gallery (1970-1973)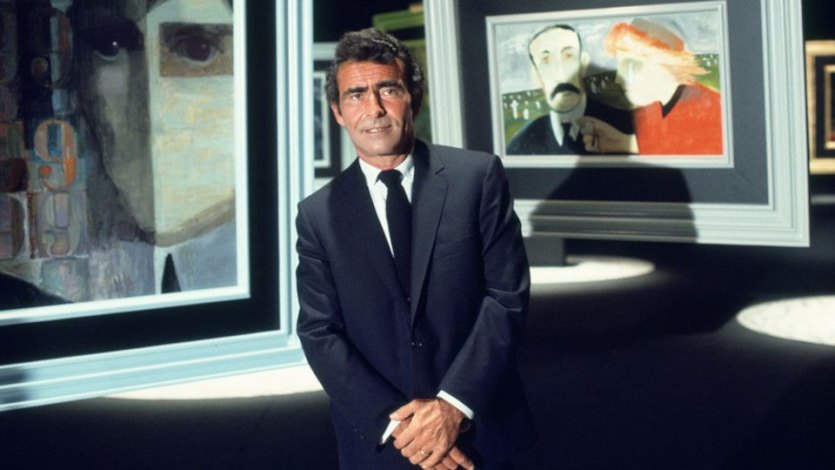 A rather innovative horror anthology series, 'Night Gallery' is presented by Rod Serling, the man behind the iconic 1950s TV series 'The Twilight Zone'. In each episode of the series, Serling appears as the host of an art gallery who's about to give the audience a tour. Serling then proceeds to reveal the paintings which are the subjects of attention for that particular episode, but he reminds the audience that these paintings are not of great artistic merit, but each one of them represents a "frozen moment of nightmare". After this introduction, the story behind each of these paintings is presented, with all of them having the common theme of horror and the macabre. Rod Serling was a man way ahead of his time, and whichever show had him on board ended up being a trendsetter in one way or the another, and 'Night Gallery' was no different.
Read More: TV Shows Like Dark
3. Jinn (2019-)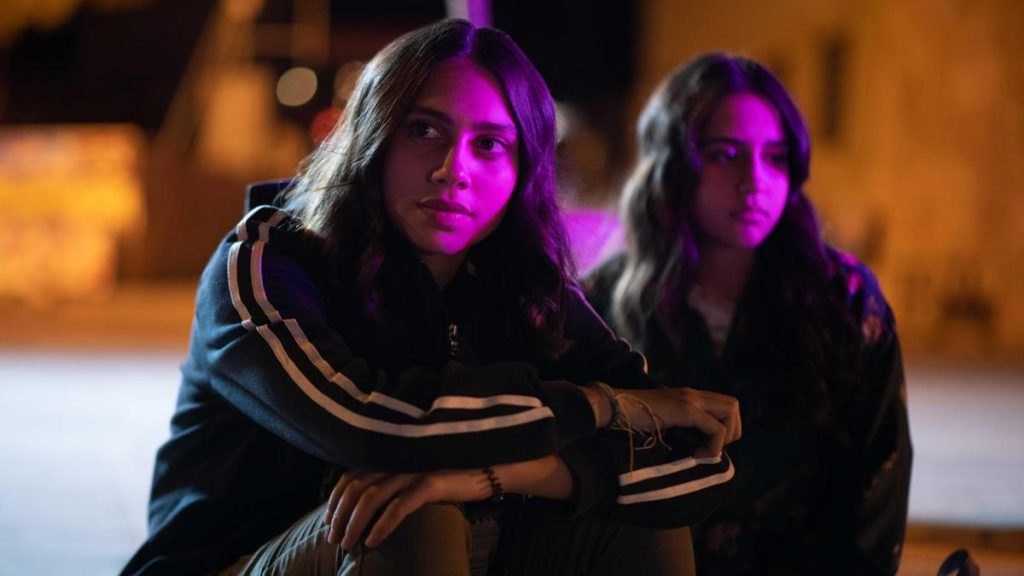 Netflix's first Arabic series, 'Jinn' brings to us the story of a ghost which is extensively mentioned in the region's folklore. The story of the show revolves around a group of students who visit the historical city of Petra on a school field trip. It is quite a well-known fact among the people of Jordan that Petra has for ages been the stomping ground of many evil spirits. It so happens that one of these students accidentally ends up summoning an evil spirit known as the eponymous Jinn, which now threatens to wreak havoc on earth. It is upon these inexperienced students now to contain the destruction from being spread by this dreaded entity. Netflix must be credited as the ones who are bringing to a large audience across the world a taste of contemporary life in Jordan which was earlier quite difficult for outsiders to know. 'Jinn' does use old tricks of the book while telling its story, but they're all very effective. The series also triggered controversy due to the kissing scenes.
Read More: TV Shows Like Twin Peaks
2. Penny Dreadful (2014-2016)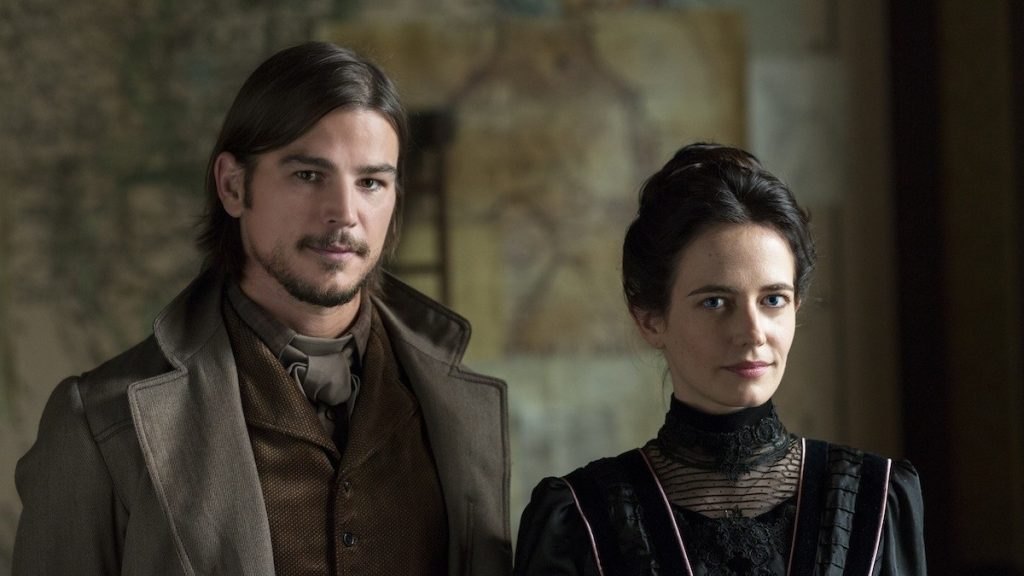 Just like 'The Terror', this is also a period horror series, that tells the stories of characters set in central London during the Victorian era. The leading characters of 'Penny Dreadful' are explorer Sir Malcolm Murray, American gunslinger Ethan Chandler, scientist Victor Frankenstein, and medium Vanessa Ives, and it s their adventures that become the show's main focus. 'Penny Dreadful' brings together the worlds of some of the most well-known horror stories of all time, and places these characters within a similar framework for greater dramatic effect. Some of the renowned characters portrayed in this series include Dorian Gray ('The Picture Of Dorian Gray', Oscar Wilde), Count Dracula, Henry Jekyll, and Victor Frankenstein. A revisionist approach in the retelling of famous tales is a risky business, as most viewers already know the story and will be eager to anticipate where the show is taking them. But 'Penny Dreadful' pleasantly surprises the viewers in so many ways.
Read More: TV Shows Like True Detective
1. American Horror Story (2011-)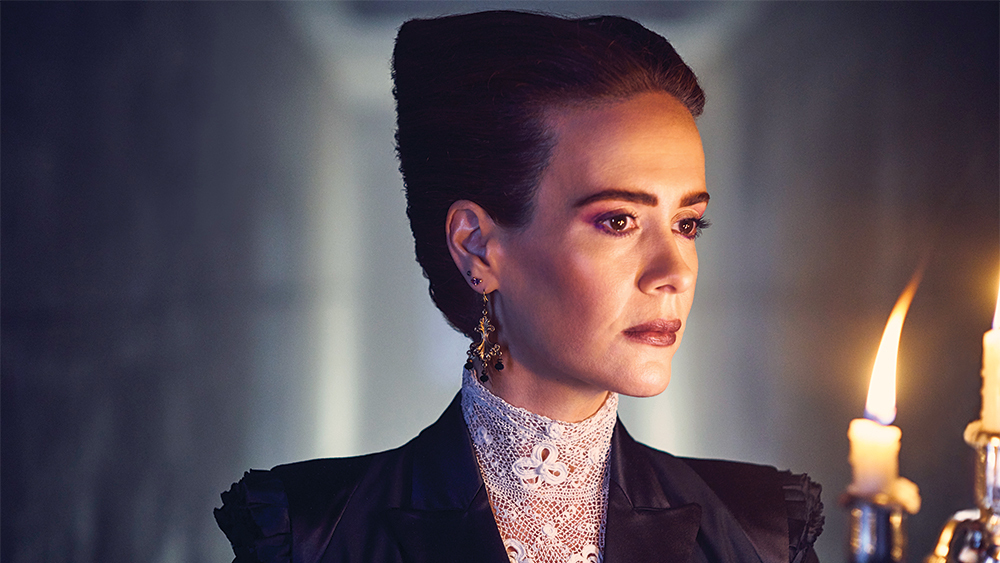 Probably the most praiseworthy horror series of this century, 'AHS' has done something that is extremely difficult to achieve. In each season of this iconic horror anthology series, the viewers are presented with completely different tales, each of which are crafted to perfection. The range of themes chosen by the creators surely calls for huge acclaim. While the first season deals with the classic haunted house trope, Season 2 uses a mental asylum as the setting for its story. Other seasons of AHS also boast of unique settings and types of supernatural beings ranging from witches to monsters to a murderous cult. AHS has received huge critical acclaim from all corners for its content, execution, and brilliant performances by the cast members.
Read More: TV Shows Like American Horror Story