Directed by Steven Craig Zahler, 'Dragged Across Concrete' is a gritty tale of desperation and crime. Written by Zahler himself, the film follows two police detectives, Brett Ridgeman and Anthony Lurasetti, who have been suspended on charges of police brutality. In desperate need of money, they plan to rob a professional thief. Mel Gibson and Vince Vaughn take on the roles of Ridgeman and Lurasetti, respectively. Joining them is a stellar cast, including talents such as Tory Kittles, Michael Jai White, Laurie Holden, and Jennifer Carpenter.
The visually appealing 2018 neo-noir crime thriller film takes place in the city of Bulwark. This makes the film especially unique because even though the story and location are entirely fictional, the characters and their realistic relationships with each other never make it seem so. This makes the filming locations for 'Dragged Across Concrete' an even more enticing topic of discussion. Here's everything we know about the filming locations!
Dragged Across Concrete Filming Locations
The filming of 'Dragged Across Concrete' took place in the westernmost Canadian province of British Columbia, specifically in Vancouver. The principal photography on the film began on July 17, 2017, and was wrapped up on September 16, 2017. Since the story of the 2018 film is set in the fictional city of Bulwark, it could have been filmed anywhere across North America. Let us look at the specific filming sites and learn the possible reasons why the team chose Vancouver as the filming location!
Vancouver, British Columbia
'Dragged Across Concrete' was filmed entirely in the seaport city of Vancouver in British Columbia. Dubbed Hollywood North, it is a favorite of filmmakers around the world due to several factors. First and foremost is the fact that Vancouver has the ideal filming locations for all types of movies and TV shows. The scenery is varied and in close proximity to each other, so everything from cities to mountains can be filmed without traveling for miles on end.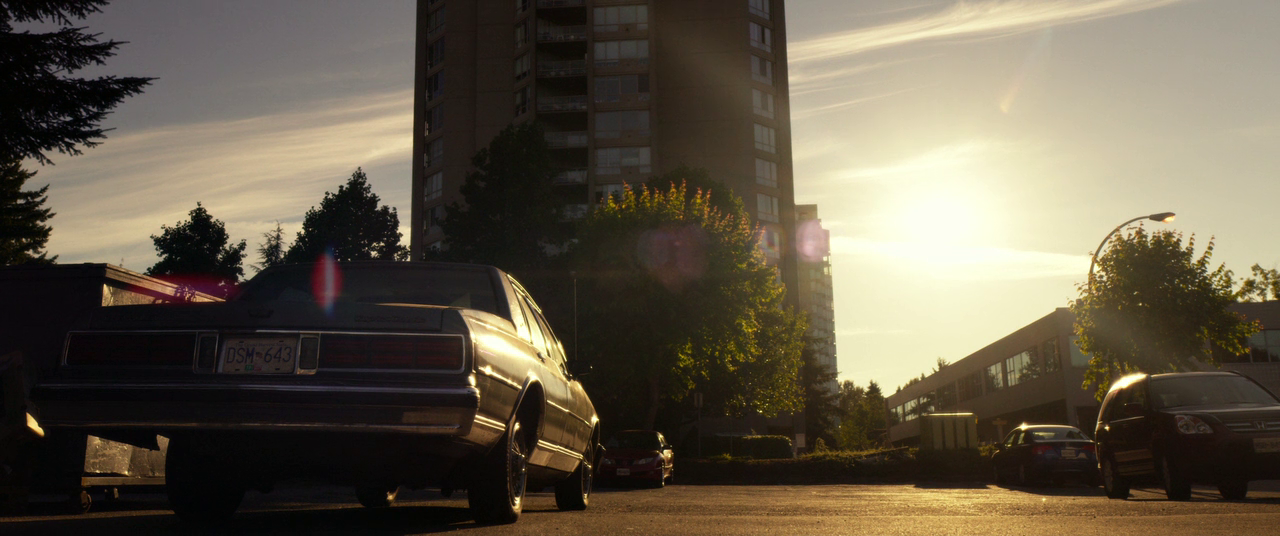 Another reason for choosing Vancouver as a filming location could have been the tax incentives and support which are provided to film and television producers by the government. This could be due to the fact that 'Dragged Across Concrete' had a budget of around $15 million. When compared with what the major production houses have invested in their own films over the years, it is not a hefty sum.
With beautiful cinematography by Benji Bakshi, who had collaborated with Zahler on his other films like 'Bone Tomahawk' and 'Brawl in Cell Block 99,' 'Dragged Across Concrete' is a visual treat as well. Most of the film takes place within four walls, and the use of shadows brings out the dark clouds hanging over the characters and their circumstances, which Zahler presented quite effectively. In scenes where Ridgeman and Lurasetti are dealing with criminals, it starkly conveys their need for money for them to even be present in that situation.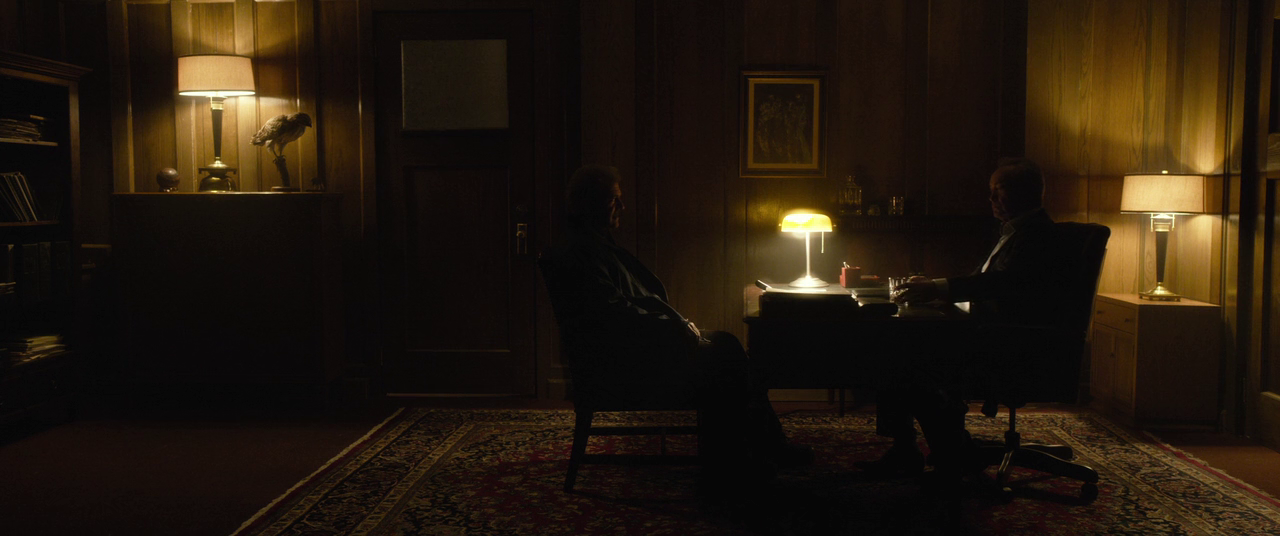 Over the years, the government has also invested a lot in the infrastructure in and around film and television production. Thus, Vancouver is the go-to location for most producers in the North American region. This includes many well-established, home-grown studios and post-production companies as well. Other notable films and shows shot in Vancouver include 'Deadpool 2', 'Watchmen,' 'The Interview,' 'X-Files,' 'A Series of Unfortunate Events,' and 'The Flash.'
This infrastructural support could be another reason Vancouver was chosen as the filming location for 'Dragged Across Concrete.' A lot of the more brutal scenes in the movie, such as gaping wounds and bloodied bodies, were created through the painstaking work done by special effects and makeup artists. All of the action scenes were filmed live as well, instead of relying on a green screen and editing software.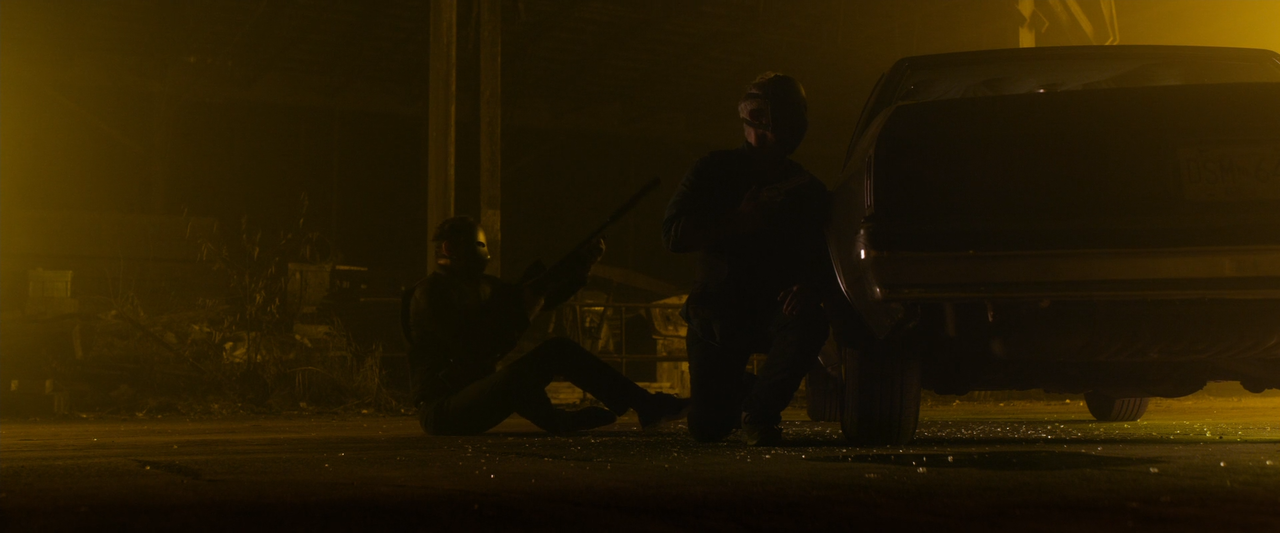 In a 2017 interview with Coming Soon, director Zahler offered some insights about the filming process. Talking about his raw approach to filming, he said, "Dragged Across Concrete is similar to both Bone Tomahawk and Brawl in Cell Block 99, everything is done practically. Every bullet hit is a squib, or a makeup effect. Everything happens live on the set… I'm okay with a little wire removal or something like that, but in the end, I want the thing that the audience is looking at to be real, to have been real on the day, whether it is a car crashing into another car…"
Moreover, many dangerous stunts in the Mel Gibson starrer, like a car crash or the shootout at the end of the film, would therefore require experienced crew members to be in place for any emergencies. Elaborating on the taxing conditions, the filmmaker added, "Everything happened there, and it was a really challenging shoot. Again, I had a great experience working with the actors, and that aspect was terrific, as it was on Brawl in Cell Block 99."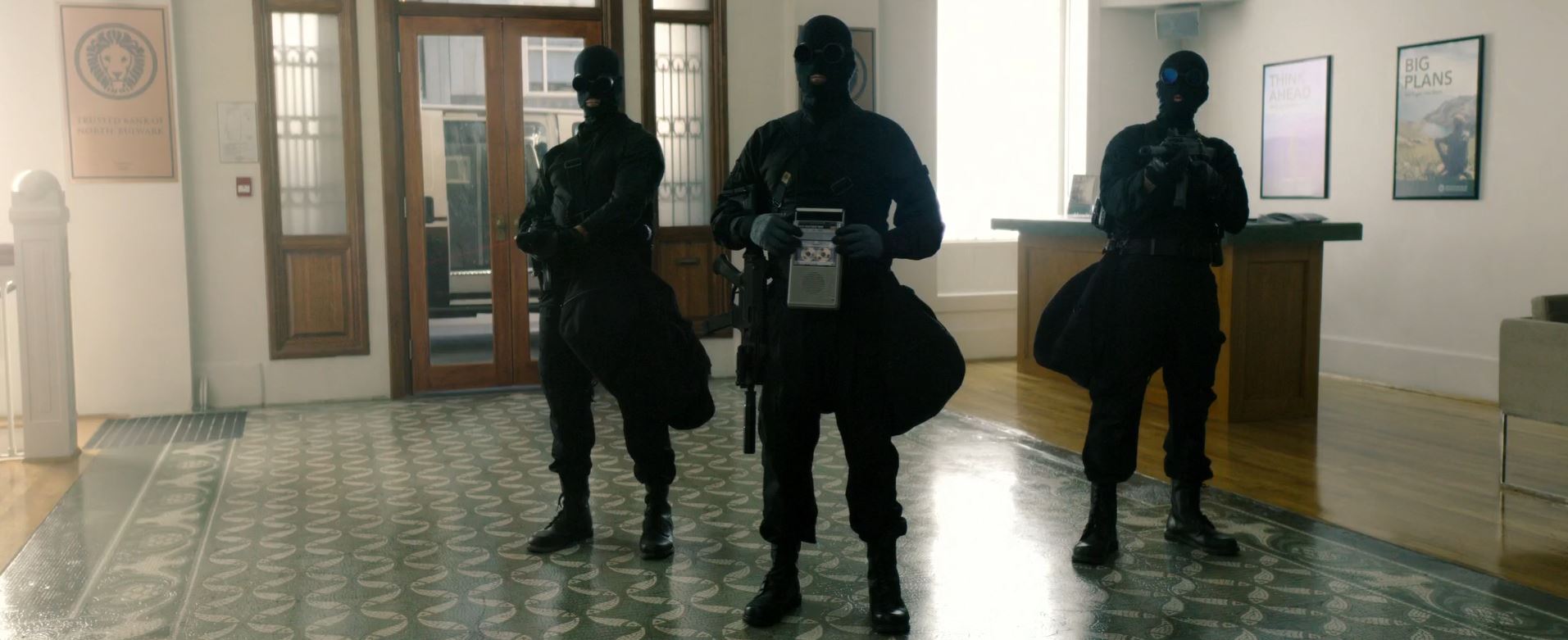 Zahler concluded, "But my insistence of doing everything live, be it windows breaking, or cars wrecking, or people getting shot, does make it harder, and potentially less safe, and I think the results are there up on screen, but you need people who are willing to do this stuff." Thus, special effects studios and stunt coordinators from or near Vancouver contributed to elevating the visual aesthetic of 'Dragged Across Concrete.'
Read More: Is Dragged Across Concrete Based on a True Story?