The third episode of FOX's action series '9-1-1: Lone Star' season 4 follows Carlos Reyes' attempts to find his best friend Iris Blake, who gets abducted by an unidentified man. Carlos' investigation leads him to the house of the abductor Darryl, only to get locked up at the place by the latter's mother. Tyler Kennedy "TK" Strand starts to worry about his partner and seeks the help of the latter's father Gabriel Reyes. In the fourth episode of the season, TK and Gabriel team up to rescue their beloved from the hands of a supposed serial killer. If you are intrigued by the return of Gabriel to the series, here's everything you need to know about him! SPOILERS AHEAD.
Who is Gabriel Reyes?
Gabriel Reyes is a Texas Ranger and rancher, who raised his son Carlos with his wife Andrea Reyes. Carlos astounded his parents by coming out as gay at the age of seventeen. Gabriel couldn't accept his son's sexuality outrightly at first but he revealed to the latter that he would love him irrespective of his sexual orientation. When TK becomes an integral part of Carlos' life, Gabriel and his wife accepts the former into their lives with warmth and love as well. After spending enough time with their son's partner, they express that they are indeed happy about the couple's togetherness.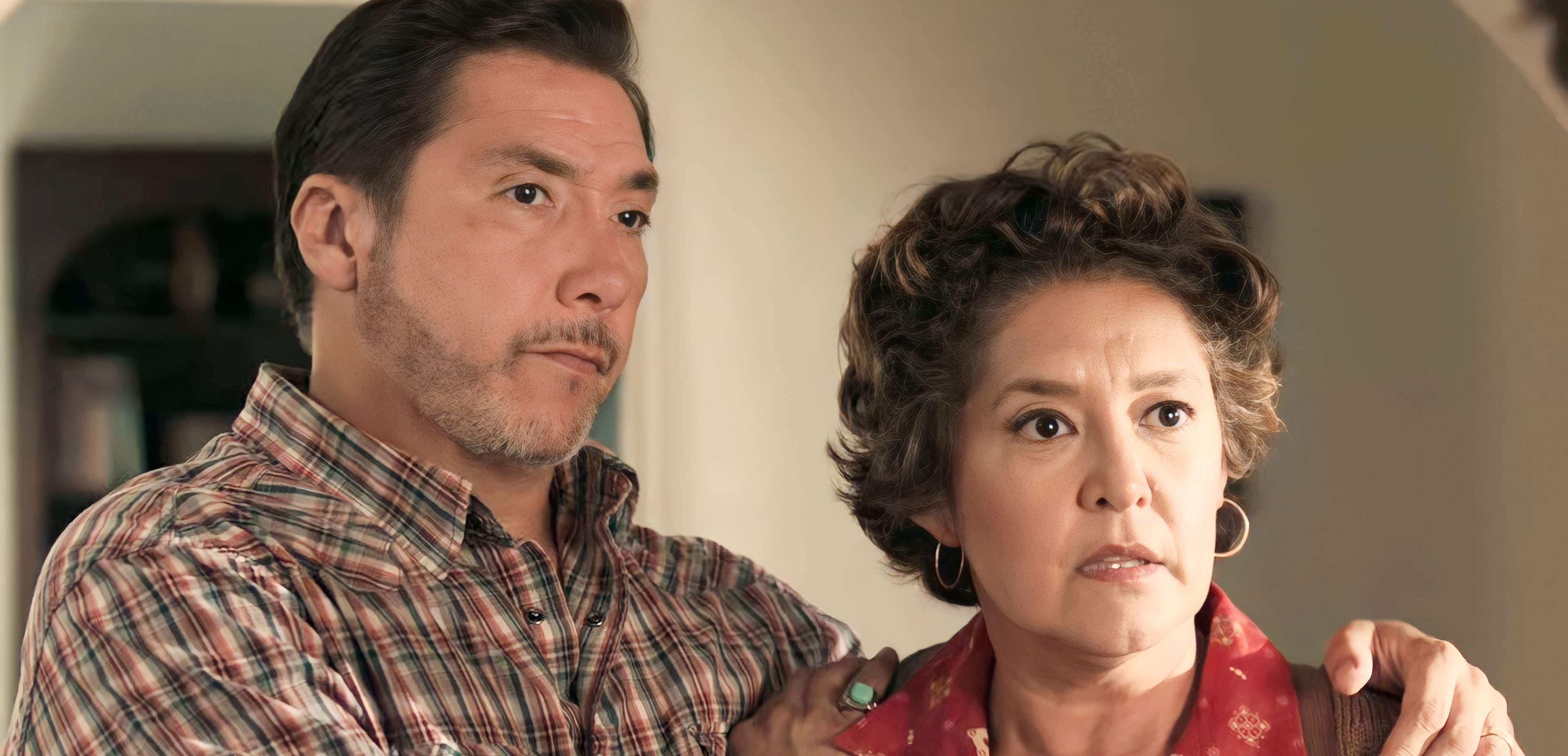 Gabriel has always been a resilient and determined public servant and investigator. In the second season of the series, he even investigates his own son Carlos concerning a bank robbery. He knows how to separate personal and professional lives commendably since he sees his position as a Texas Ranger as an obligation to serve his community without emotions and personal preferences affecting the same. That's also the reason why Gabriel can investigate Carlos' abduction objectively and efficiently while TK finds it hard to deal with what could have happened to his partner. Gabriel hides his feelings as a father deep inside his heart to unflinchingly investigate the case.
Since Carlos and TK are engaged, with a wedding expected to happen sooner than later, we may see Gabriel offering his love and blessings to his son and his partner. We can also expect Gabriel's presence in cases Carlos or Owen Strand investigate. Since Austin is threatened by a Nazi group, the rancher may want to ensure law and order in the region, possibly joining hands with Sgt. Ty O'Brien and Strand.
Who Plays Gabriel Reyes?
Benito Martinez, who is known for his performance as David Aceveda in FX's crime series 'The Shield,' plays Gabriel Reyes in '9-1-1: Lone Star.' The actor made his debut in NBC's drama series 'The Bronx Zoo' and went on to become a cast member of shows such as 'Star Trek: The Next Generation,' 'Chicago Hope,' 'The X-Files,' etc. in the 1990s. From 2002 to 2008, he was a part of the cast of 'The Shield,' playing a highly ambitious politician named David Aceveda. During the same period, he was a part of the cast of films such as 'Saw,' 'Million Dollar Baby,' 'Kill Your Darlings,' etc.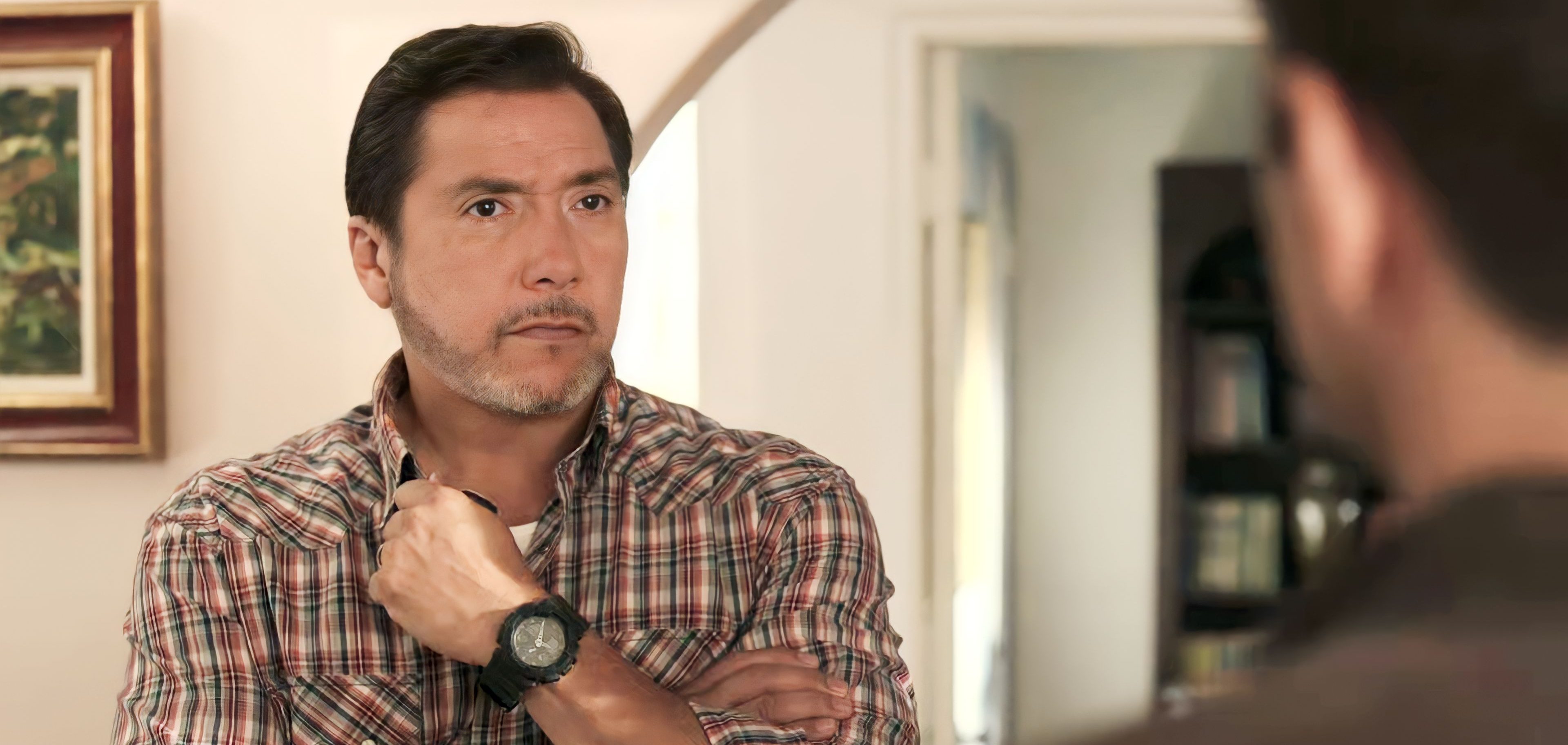 Martinez plays Ronnie Rodriguez in 'Saving Grace,' Edgar/Leviathan in 'Supernatural,' Luis Torres in 'Sons of Anarchy,' Alonzo Gutierrez in 'American Crime,' Victor Delgado in 'Mr. Mayor,' etc. as well. In Netflix's political thriller 'House of Cards,' Martinez plays Senator Hector Mendoza, a conservative Republican Senator from the state of Arizona. The actor's recent credits include Dr. Cowley in 'Big Sky,' Sheriff Diaz in '13 Reasons Why,' D.A. Todd Denver in 'How to Get Away with Murder,' Robert Diaz in 'The Blacklist,' etc.
Read More: Will Tommy and Trevor End Up Together in 9-1-1: Lone Star?