Paramount+'s '1923' is a Western series exploring the conflicts on the Yellowstone Ranch surrounding the Dutton family's efforts to save their ancestral home. However, Spencer Dutton's (Brandon Sklenar) story takes away from most of his family as he meets and falls in love with Alexandra (Julia Schlaepfer). However, Spencer and Alexandra undertake a long journey to reunite with Spencer's family and help them in their fight to save their home. Nonetheless, there is no shortage of obstacles in the couple's path, with Spencer and Alexandra almost perishing along the way on numerous occasions. If you are wondering about Spencer and Alexandra's fate in the first series and fear they will die in '1923' season 2, here is everything you need to know! SPOILERS AHEAD!
What Happens to Spencer and Alexandra in Season 1?
Spencer and Alexandra's journey in the first season has been quite tumultuous, with the couple facing several life-threatening situations in their short time together. After meeting in the second episode, titled 'Nature's Empty Throne,' Spencer and Alexandra quickly fall in love and start a romantic relationship. However, in the third episode, Spencer and Alexandra are forced to fight lions after getting stranded in the forests of Kenya and almost die in the process. After surviving the incident, Spencer and Alexandra spend some time together, but Spencer learns about the death of his brother through his aunt, Cara Dutton's letter.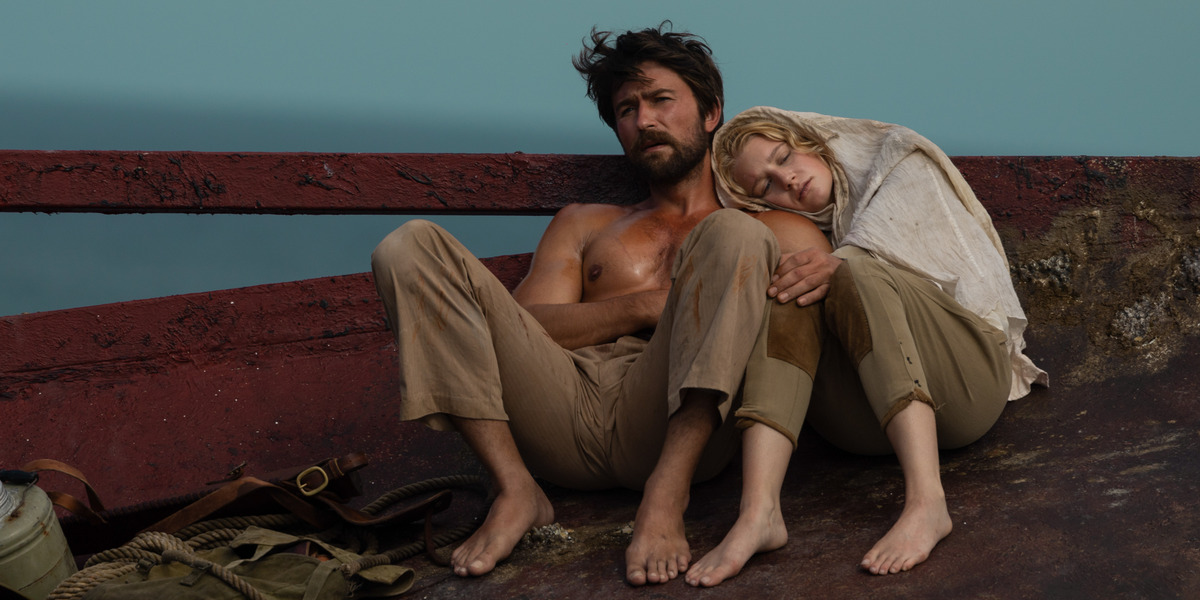 In the fifth episode, titled 'Ghost of Zebrina,' Spencer and Alexandra set out on a journey to return to Spencer's home in Montana. They travel on a tugboat with Captain Lucca until the latter dies due to an illness. Moreover, the tugboat crashes into a ghost ship, jeopardizing Spencer and ALexandra's life. However, in the following episode, Spencer and Alexandra survive the crash and await rescue. Eventually, they are rescued by SS Lambridge and given refugee by Captain Shipley. Following several near-death experiences on their journey together, Spencer and Alexandra double down on their commitment to each other by marrying on the ship. However, in the season finale, titled 'Nothing Left to Lose,' Spencer and Alexandra are forcefully separated but promise to reunite in Montana.
Will Spencer and Alexandra Die in Season 2?
Based on the events of season 1, Spencer and Alexandra's mere association with each other seem to be endangering their lives. Spencer and Alexandra's adventure in Africa and by the sea see them face numerous near-death situations, and the two only survive narrowly. However, the major shocker comes in the season finale when Alexandra is revealed to be the daughter of the Duke of Sussex. Spencer and Alexandra travel on the RMS Majestic with Alexandra's ex-fiancé, Arthur. Following Spencer's altercation with Arthur, he is removed from the ship while Alexandra is detained. Therefore, Alexandra and Spencer will likely be traveling to Montana, at least for the first portion of the second season.
In the second season, Spencer and Alexandra could face even more threats while traveling to Montana. However, actors Brandon Sklenar and Julia Schlaepfer have hinted at their characters interacting with the other members of the Dutton family. Hence it is safe to assume that despite the numerous dangers in their path, Spencer and Alexandra will reunite in Montana. Consequently, they are likely to survive the journey but could perish while trying to save the Yellowstone Ranch from its foes. Spencer and Alexandra's story arc establishes them as star-crossed lovers who seem destined to die in each other's arms. With the Yellowstone Ranch facing evil foes such as Banner Creighton and Donald Whitfield, the couple could die in a conflict for the Dutton family's family land.
Read More: Will Spencer and Alexandra Have a Baby in 1923 Season 2?