The second half of Paramount+'s Western series '1923' follows Spencer Dutton and his wife Alexandra AKA Alex's efforts to end up in Montana following the tragedies that affect the Dutton family. In the seventh episode of the season, the couple arrives in Italy after getting married on SS Cambridge, on behalf of the ship's captain Shipley. While they spend their time in the European country before resuming their journey, the couple encounters Young Arthur, Alex's ex-fiancé. The season finale revolves around Arthur's attempts to humiliate Spencer for running away with his ex-partner. Arthur's actions pave the way for developments that separate Spencer and Alex. So, will they reunite in the already-announced second season of the series? Let's find out! SPOILERS AHEAD.
What Will Happen to Spencer and Alex in Season 2?
In the first season finale, Spencer and Alex board RMS Majestic, the same ship Arthur and his family board to travel to London. The couple's presence infuriates Arthur, who hasn't necessarily moved on from the humiliation caused by Alex's elopement. The quick-tempered prince challenges Spencer to a duel and fails to defeat him. When Arthur realizes that he cannot defeat Spencer in a fair fight, he tries to kill him using a gun, only for the World War I veteran to throw him to the sea from the deck. The captain of the ship arrests Spencer but Alex's friend Jennifer testifies that Spencer's action was nothing but self-defense.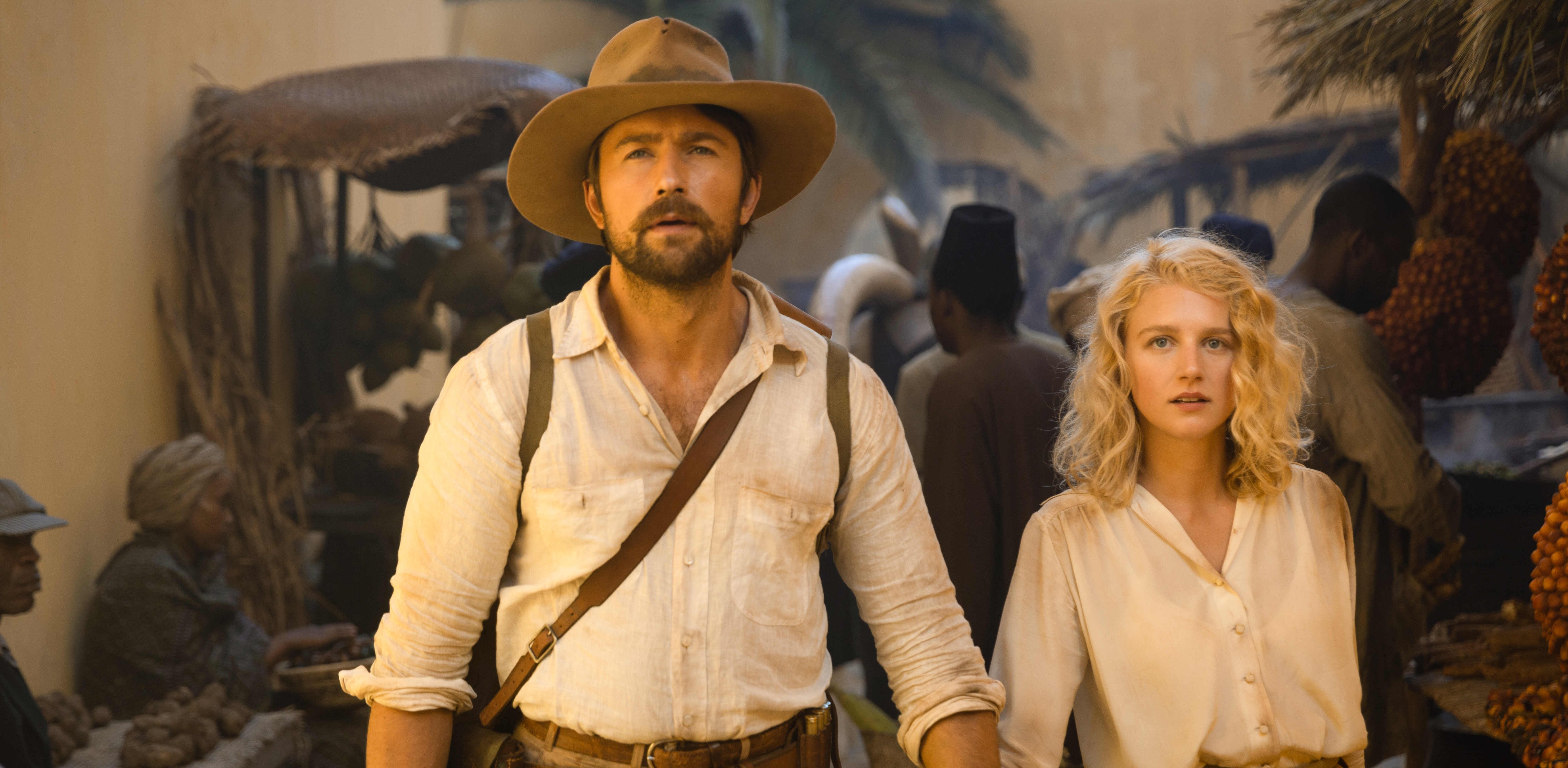 When Arthur and his father, the Earl of Sussex, realize that they don't have a case against Spencer, they order his removal from the ship but only after detaining Alex. Spencer and Alex get forced to separate physically for the time being. The chances of Spencer and Alex's reunion are indeed high. After failing to join her husband, Alex shouts to him that she has his Montana address and that she will meet him at the Dutton Ranch. She knows that Spencer needs to be with his family after the death of his brother John Dutton Sr. and the attack on the rest of the Duttons. Amid such a troubling time, Alex may not want him to follow her to London even if it is for fighting for and rescuing her.
Alex must be confident about her strength to part ways with Arthur once she lands in London to resume her journey to Montana. Arthur demands Alex's detention only to compensate for his humiliation and he may not be able to lock up a woman from a prominent family against her wish for long. Even while ensuring that Alex doesn't join Spencer, the Earl of Sussex notices that the former loves the American with all her heart. He may not allow his son to force such a woman to be his wife. Even if Arthur does, Alex has a fight in her to find a way to escape from his custody, possibly with the help of Jennifer again.
If Alex's plans will materialize as planned, she may reunite with Spencer at the Dutton Ranch. Since there aren't any charges against Spencer, he is expected to continue his journey and reconnect with his family as soon as possible. As someone who survived the Great War and the maneaters of the African savanna, the veteran is expected to end up in Montana without any more life-threatening encounters. Having said that, Arthur's stubbornness may motivate Spencer to leave for London to rescue his wife from the prince's custody despite Alex's promise that she will meet him in Montana. If Spencer makes the journey to London, he may get together with Alex sooner than later irrespective of the dangers and obstacles on their way.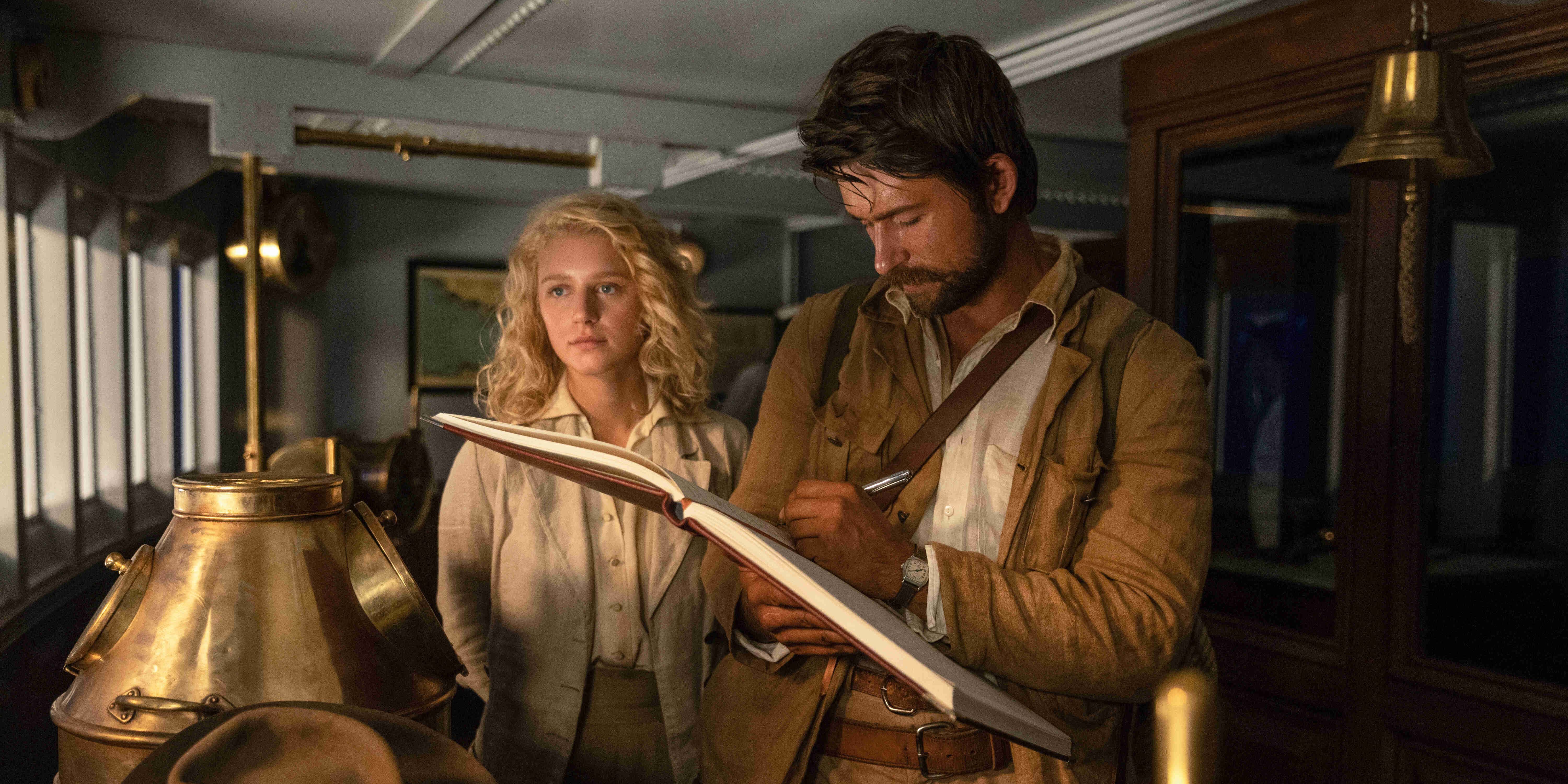 Considering the strength of the bond Spencer and Alex share, it is unlikely that anything less than death will succeed in maintaining the couple's separation. Together or individually, they are expected to arrive at the Dutton Ranch in the second season of the show, paving the way for their reunion. Even though they most likely will get together, the concern should be about how long they will be able to stay as a couple after they reunite. Spencer is returning to a battlefield by making it to the Dutton Ranch since Donald Whitfield has waged a war against Jacob Dutton for acquiring the ranch.
Spencer is expected to be Jacob's trusted general in his fight against Whitfield. The war veteran may put his life on the line to protect the Dutton Ranch, established by his father James Dutton. To honor the memory of his father and brother, he may not even hesitate to choose death over Alex for the sake of the Duttons' land. If that's the case, Spencer and Alex's togetherness may not last for long even if they reunite.