'50 First Dates' is a romantic comedy film that follows veterinarian Henry Roth as he tries again and again to win the heart of Lucy Whitmore, a girl he met at a cafe by chance. The only problem is that Lucy has a form of amnesia that makes her forget everything that happened to her during the day when she wakes up the next morning. Caught in a car crash the year before, she sustained a head injury which causes her memory to reset every day to the day before her accident. Directed by Peter Segal, the 2004 film stars Adam Sandler and Drew Barrymore in the lead roles.
Though the type of amnesia Lucy suffers from in the film is fictional, the story is inspired by the true story of Michelle Philpots, who suffered two head injuries, first in 1985 and then in the year 1990. Just like in '50 First Dates,' Philpots' memory resets when she sleeps, so her husband has to remind her of their marriage, the accident, and her progress every morning. If you enjoyed the film's premise, we have a list of similar recommendations that we know you'd like. You can watch most of these movies similar to '50 First Dates' on Netflix, Hulu, or Amazon Prime.
10. Another Woman's Life (2012)
'Another Woman's Life' is a French language film that follows Marie Speranski (Juliette Binoche), who wakes up one morning to find out that she's forgotten 10 years of her life. The day she had gone to sleep, she had just gone on a date with an artist named Paul (Mathieu Kassovitz), whom she had really liked. But now Marie discovers that the two of them have been married for a decade, have a son together, and are finalizing their divorce in just four days.
With no idea about what's going on, Marie only has these four days before the divorce to figure out and fix everything in her life. The film is directed by Sylvie Testud, and Marie's confusion in it at having lost time in her life will remind viewers of Lucy's confusion and distress at her own situation in '50 First Dates.'
9. After Everything (2018)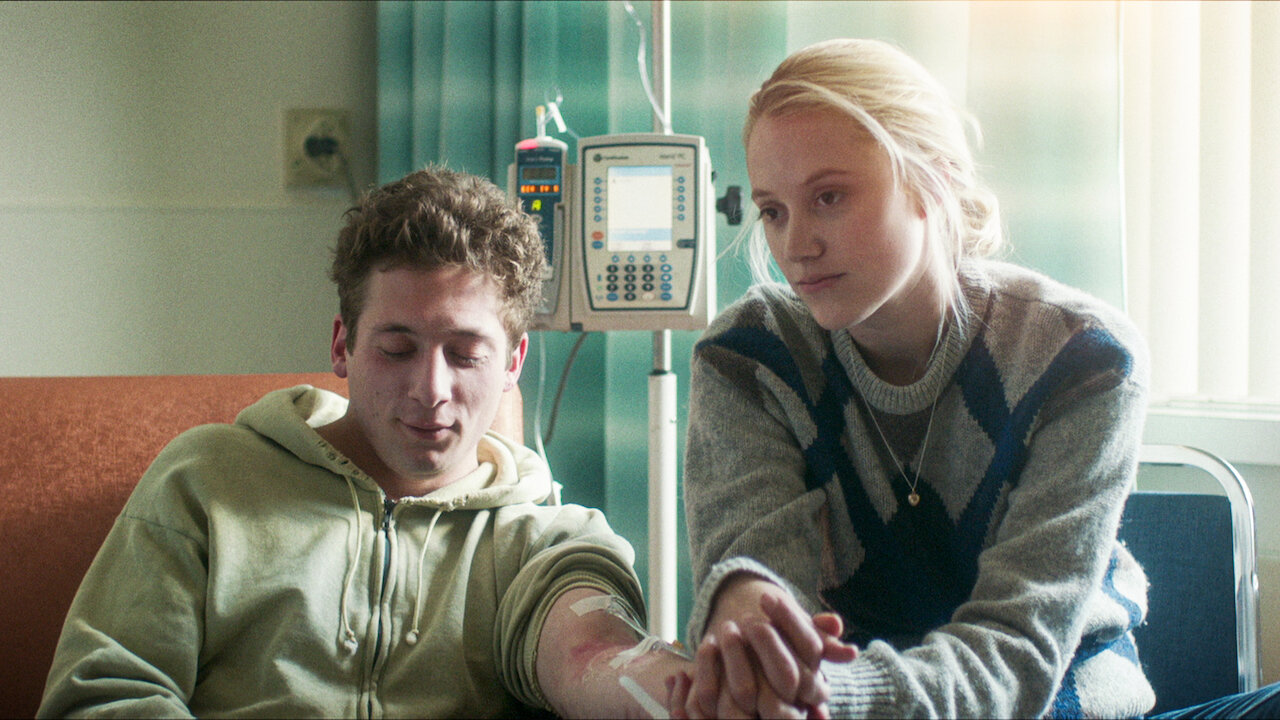 When Elliot (Jeremy Allen White) finds out that he has cancer, his life goes into a spiral. But the same week he also meets Mia (Maika Monroe), who sticks by his side as he goes through his treatments and brings a semblance of normalcy to Elliot's life. While their relationship with each other blossoms despite Elliot not knowing whether he will survive his cancer, other factors in his life put a strain on their relationship.
Directed by Hannah Marks and Joey Powers, Elliot's circumstances in 'After Everything' that come in the way of his relationship, and not his cancer diagnosis, is the same as Lucy's and Henry's individual situations coming in between their relationship with each other even when they've worked around a solution to the former's amnesia.
8. Click (2006)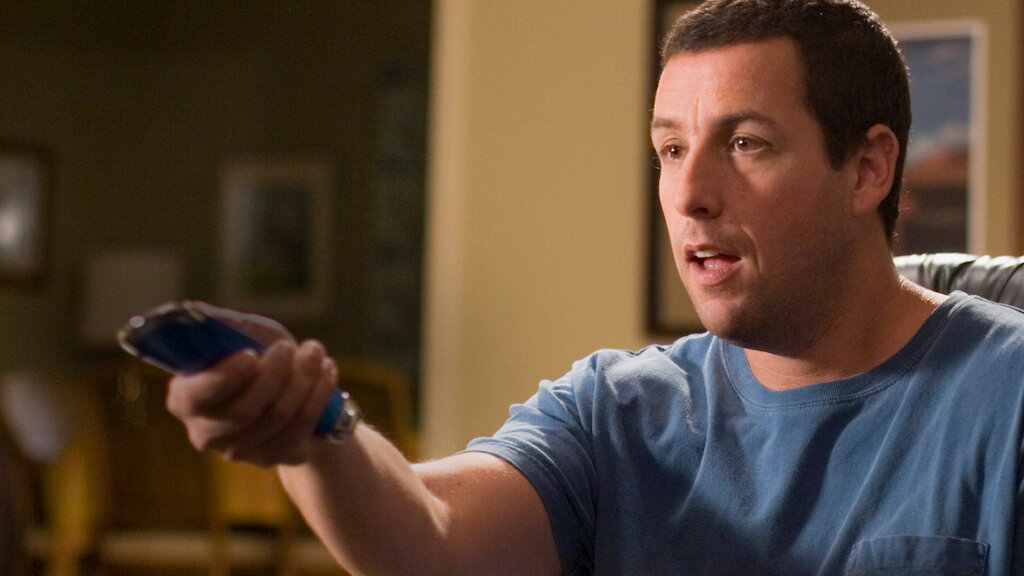 Michael Newman (Adam Sandler) is an overworked architect who is unhappy at his job, and because of this, his personal life suffers as well. But everything changes when he discovers a universal remote that can control the speed at which he lives his life. By fast-forwarding and rewinding certain moments in his life, Michael is able to acquire everything that he believes he deserves, but at the same time, the consequences of his actions are far more dire than he anticipated.
Directed by Frank Coraci, the way in which Michael loses years of his memories in the film when he's fast-forwarding his life is akin to the way Lucy has lived a year of her life without having any memory of it in '50 First Dates.'
7. It Could Happen to You (1994)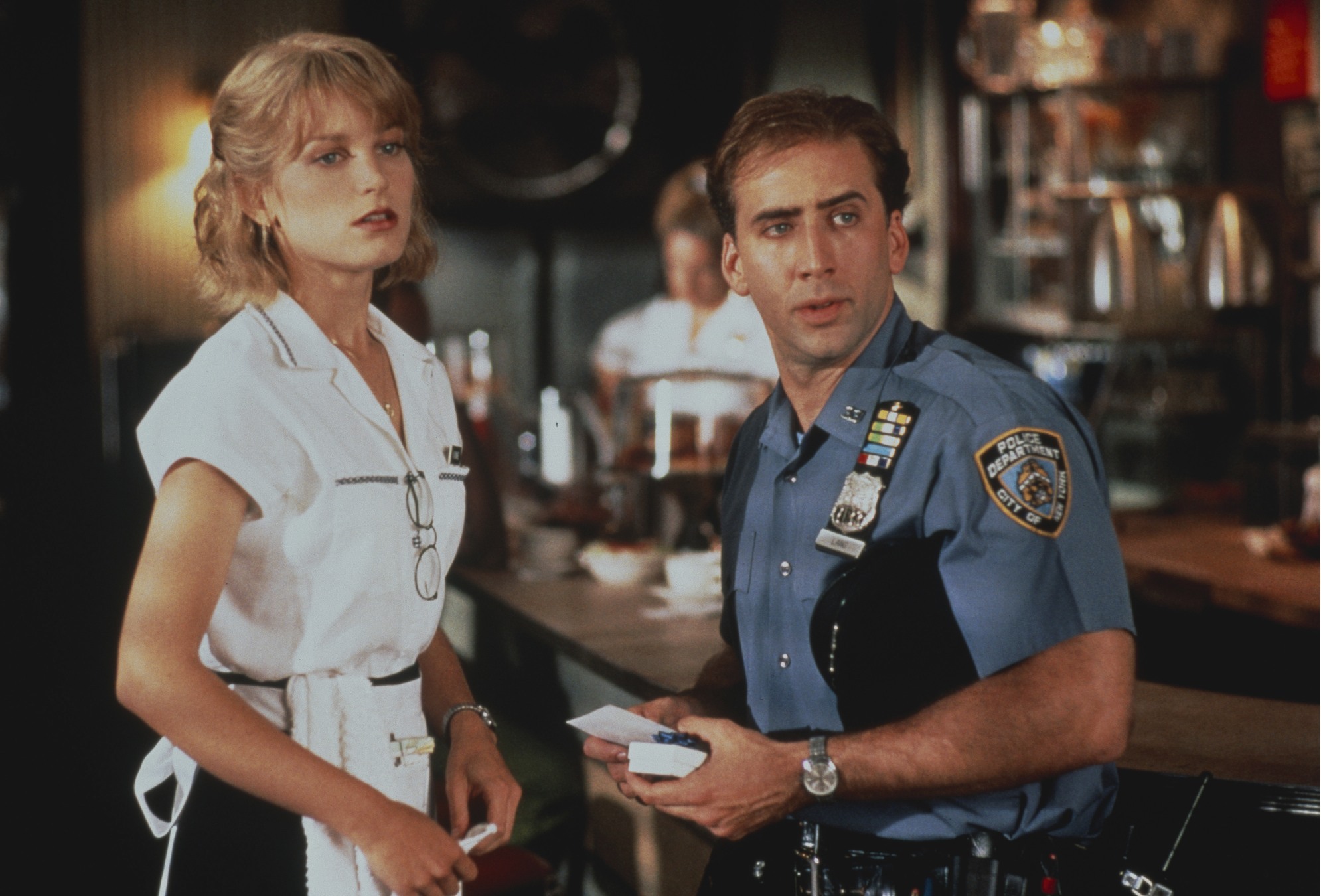 Charlie Lang (Nicolas Cage) is an upright and good-natured policeman. One day, while eating at a diner, he doesn't have enough money to tip Yvonne Biasi (Bridget Fonda), his waitress, so he promises to split the winnings of a lottery ticket he had bought with her should he hit the jackpot. Sure enough, Charlie winds up winning the lottery the next day and fulfills his promise. Through this strange yet simple connection with each other, both Charlie and Yvonne start getting closer to each other, while dealing with their own problems at home.
The film is directed by Andrew Bergman, and Charlie and Yvonne's "meet cute" romance at a bar and their struggle to be with each other despite their circumstances is much the same as Lucy and Henry's romance in '50 First Dates,' which coincidentally started in a cafe.
6. Letters to Juliet (2010)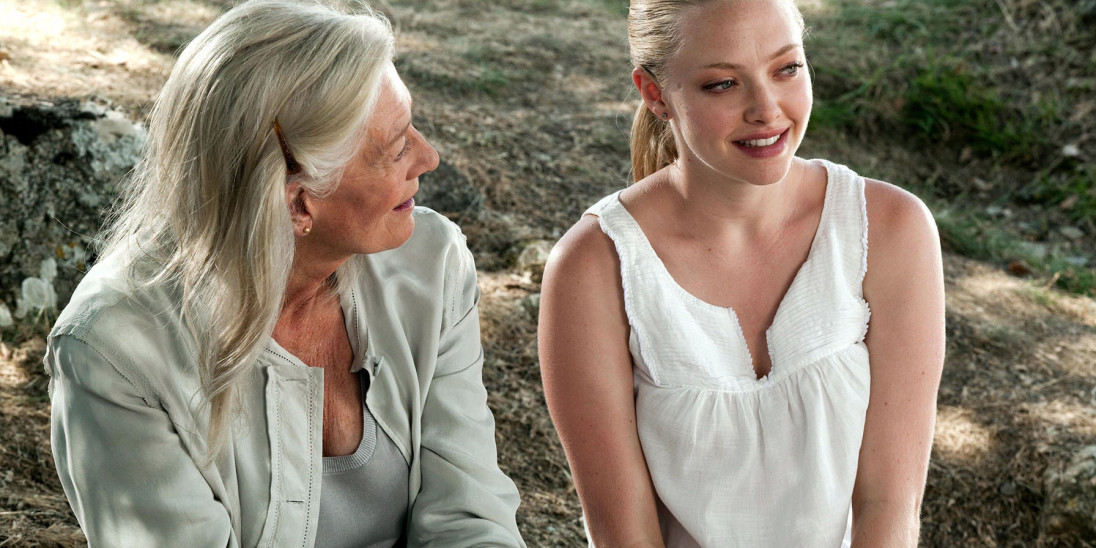 On a trip to Verona, Italy, with her fiancee, Sophie Hall (Amanda Seyfried) decides to visit Juliet's Garden, which thousands of "letters to Juliet" call their home, asking for advice. Finding one such letter by Claire Smith (Dame Vanessa Redgrave), Sophie decides to answer it, which leads her into a search for Claire's long-lost love nearly sixty decades later after she had written the letter.
While this Gary Winick directorial centers around Sophie, it is Claire and her relentless search for Lorenzo (Franco Nero) by looking up and visiting each and every Lorenzo in Verona that will remind fans of '50 First Dates' of the way Henry pursued Lucy, with each day being an entirely different experience for him.
5. Frankie and Johnny (1991)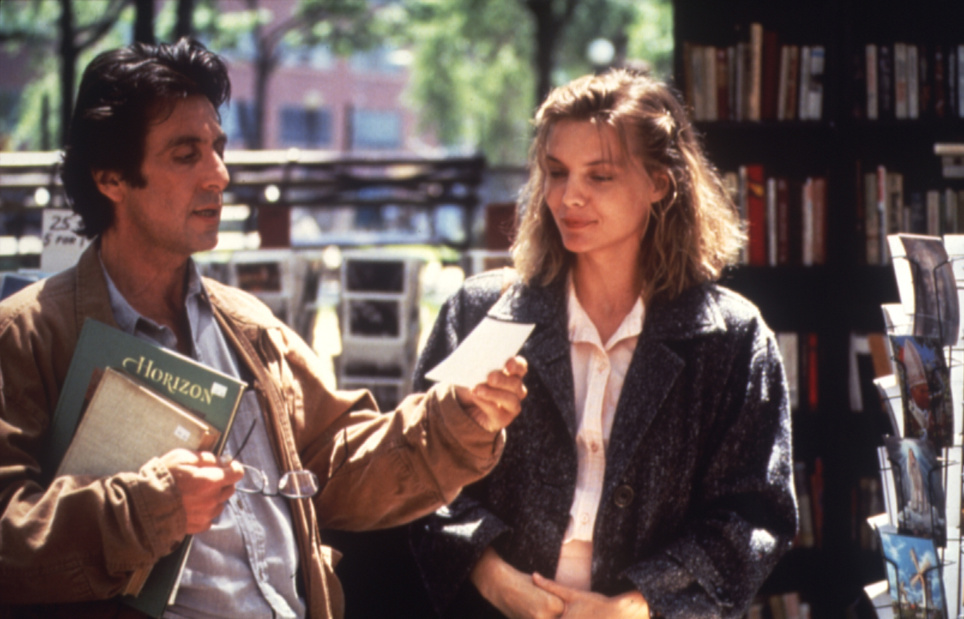 Johnny (Al Pacino), on his release from prison, finds a job at a restaurant as a cook. There, he meets Frankie (Michelle Pfeiffer), a waitress with a tragic past. Enamored, Johnny tries everything he can to make Frankie fall in love with him. But despite her own feelings, the waitress isn't willing to be in a relationship because she's afraid that she'll get hurt again.
Both Johnny and Henry are quite alike in their conviction to win the heart of the woman they love. Directed by Gary Marshall, Johnny's new and innovative approach in the film to make Frankie like him back every day will remind fans of the elaborate "run-ins" that Henry planned in '50 First Dates.'
4. The Vow (2012)
Paige (Rachel McAdams) and Leo Collins (Channing Tatum) are happily married to each other, but tragedy strikes when Paige gets into an accident that causes her to lose a large chunk of her memories. Having forgotten her husband altogether, Leo decides to woo Paige once again to return back to their blissfully married life with each other.
Directed by Michael Sucsy, the strong bond between Leo and Paige in 'The Vow' — despite the fact that the latter has forgotten about her husband entirely — will remind viewers of the way Lucy remembers Henry through her dreams, in spite of having no recollection of him.
3. The Big Sick (2017)
Directed by Michael Showalter, 'The Big Sick' follows Kumail (Kumail Nanjiani), a Pakistani stand-up comedian who has been in a happy relationship with Emily (Emily V. Gordon) for quite some time now. But as Emily starts discussing the next step for the two of them, Kumail suddenly becomes conscious of what his traditional Muslim family will think about his marriage to Emily.
However, before they even have a chance to properly discuss it, Emily falls into a coma. Kumail's evolving bond with Emily's parents while she's in a coma is much the same as Henry's relationship with Lucy's family, which started off rocky but became amicable over time.
2. The Notebook (2004)
Directed by Nick Cassavetes, 'The Notebook' narrates the sweet summer romance in North Carolina between Noah (Ryan Gosling) and Allie (Rachel McAdams). Though young and in love with each other, Noah and Allie's romance is frowned upon by others because the former is a poor lumber mill worker and the latter is an affluent heiress. Based on the eponymous book by Nicholas Sparks, much the same as '50 First Dates,' 'The Notebook' is loosely inspired by the real-life romance between the author's ex-wife's grandparents.
1. About Time (2013)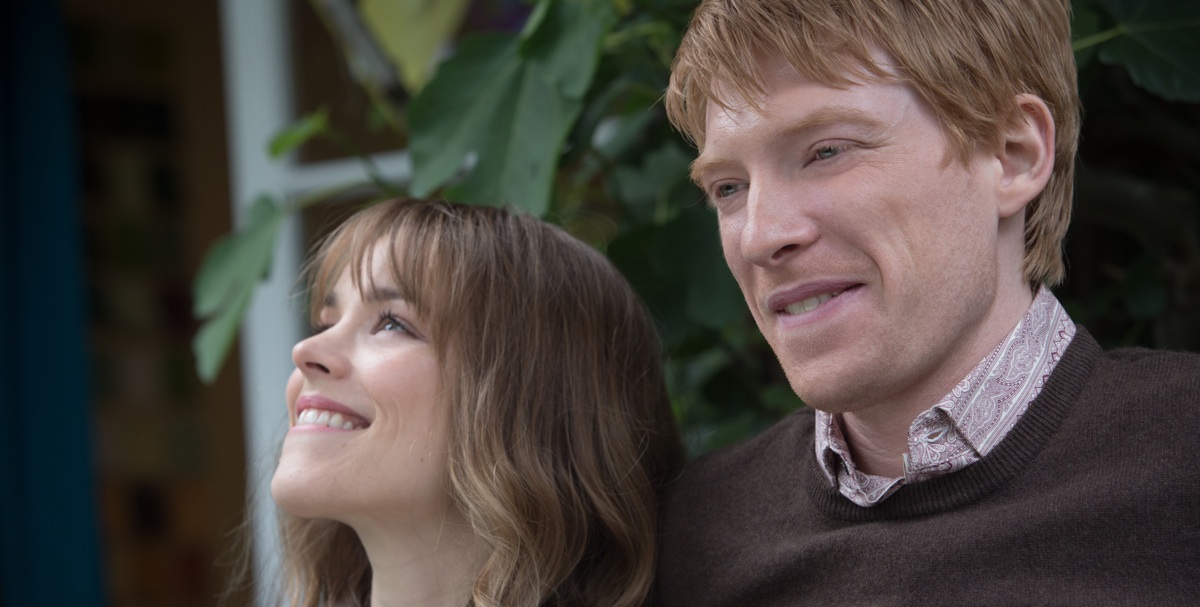 Tim Lake (Domnhall Gleeson) is an average man with an average life and average luck when it comes to love. But when his father (Bill Nighy) reveals to him that every man in their family has the ability to time travel, Tim sees it as a way to fix at least one aspect of his life — to have Mary (Rachel McAdams) be his romantic partner.
To this end, Tim goes back in time again and again in the hopes that he can successfully woo Mary into liking him. Directed by Richard Curtis, the film is reminiscent of both Henry and Lucy in the way that Tim goes back in time again and again and how Mary is none the wiser of his attempts to win her heart.
Read More: Where Was 50 First Dates Filmed?