'Gunpowder Milkshake' is an action-thriller movie that packs some wholesome pulpy action sequences, neon-infused visuals, and a tight-knit story to bind the action sequences. With a superb female-led cast including Karen Gillan, Lena Headey, Paul Giamatti, and young talent Chloe Coleman, the result is nothing less than a grand spectacle. Israeli filmmaker Navot Papushado retains some of the old-school genre charms while thoroughly subverting hackneyed tropes.
The story centers on lone hitman Sam, who rushes to save a little girl against the orders of her superiors. The consequence (well, you've guessed it) is a maddening bloodbath. If you enjoyed the adrenaline-pumping action scenes, we have some suggestions that are well worth checking out. You can find most of the movies similar to 'Gunpowder Milkshake' on Netflix, Hulu, or Amazon Prime.
7. The Bling Ring (2013)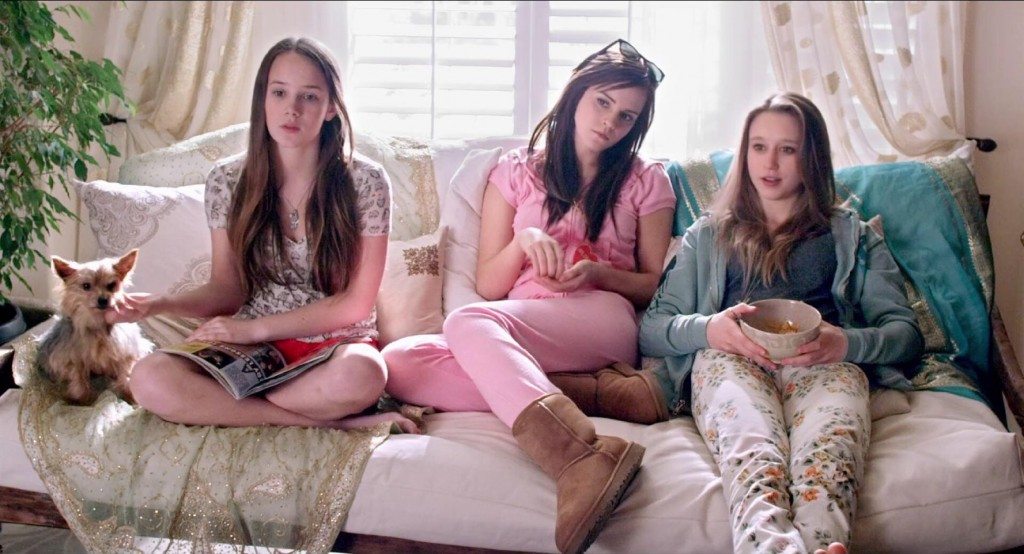 Despite her prestigious lineage, Sofia Coppola has become an auteur filmmaker in her own accord. In her crime drama venture 'The Bling Ring,' a group of menacing teens breaks into celebrity homes to steal some of that bling. Beginning from the house of Paris Hilton, they move on to the properties of Megan Fox and Orlando Bloom, to usurp valuable clothing and jewelry.
Loosely based on a true story, and backed by an impressive cast ensemble with the likes of Emma Watson, Claire Julien, and Taissa Farmiga, the film is a sharp and stylish entry in the genre. With superb neon-drenched visuals and an energizing score into the mix, the impulsive thieves steal the show. If you liked 'Gunpowder Milkshake' for its youthful exuberance, this is a film that you should add to your watch list.
6. Colombiana (2011)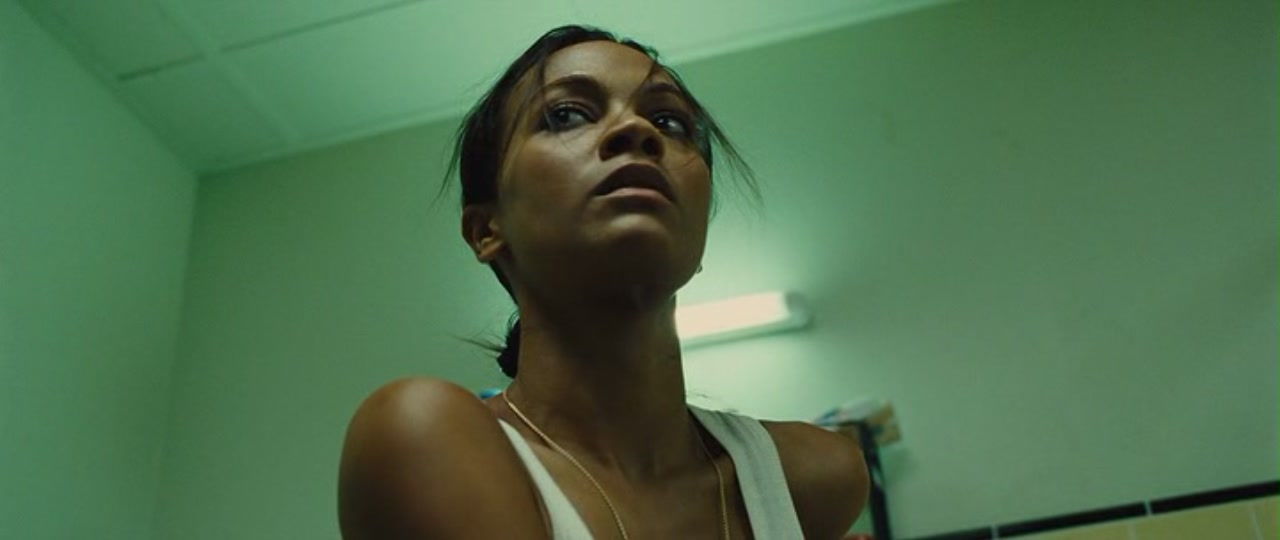 Director Olivier Megaton portrays a bleak and rough world in the action thriller film 'Colombiana.' Luc Besson teamed up with Robert Mark Kamen (of 'Karate Kid' franchise fame) to write the story, that revolves around Cataleya, whose life turns upside down with the death of her parents in the hands of a ghastly drug lord. Growing up in her uncle's custody, Cataleya becomes a formidable assassin with a taste for vengeance.
Zoe Saldana delivers a commendable performance as Cataleya in the film. There are enough fast-paced chase and violent action sequences to keep the genre fans happy. Complete with a short-lived romance, the film is as deadly as it gets. If you enjoyed Karen Gillan's acting in 'Gunpowder Milkshake,' Zoe Saldana's performance will grip you from the beginning.
5. Atomic Blonde (2017)
Directed by David Leitch based on the graphic novel 'The Coldest City,' 'Atomic Blonde' is a bold, visceral, and nerve-racking spy thriller. Taking the viewers back in history to the final days of the cold war, the story revolves around MI6 agent Lorraine Broughton as she arrives in Berlin to pick up the pieces after the death of agent James Gascoigne. According to the word on the street, there is a secret list of double agents that must be procured, and Charlize Theron's Lorraine rises to the occasion.
A staggering cast ensemble including James McAvoy and Sofia Boutella assist Theron's character in her blood-drenched journey. There may be spy thrillers with gruesome action sequences, but they ultimately need a jaw-dropping story to bring it together, and 'Atomic Blonde' ticks all the boxes. If you loved the feminist overtone of 'Gunpowder Milkshake,' this is a movie you must check out.
4. Hanna (2011)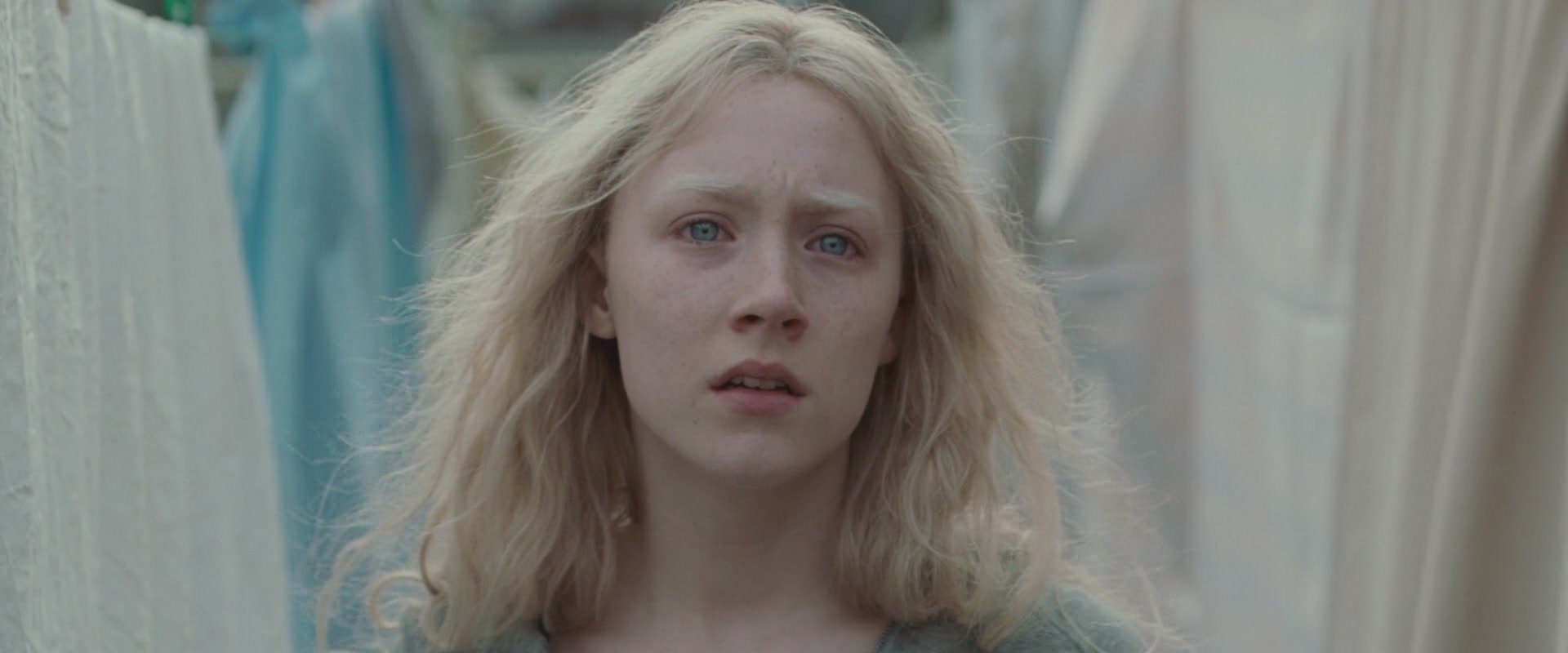 Helmed by known British filmmaker Joe Wright ('Atonement,' 'Anna Karenina'), 'Hanna' is a magnificent action-thriller chronicle. The tagline reads "Young. Sweet. Innocent. Deadly.," and the movie cannot be articulated better than that. Saoirse Ronan delivers a discernible performance as the titular character, who is trained to be an assassin from an early age. Hanna lives with her father, Erik, in the bleak Nordic woods.
Erik is an ex-CIA endowed with a massive secret, and sensing a threat to his life, he trains his daughter to be a beguiling sharpshooter. After a lifetime of training, Hanna gets ready to face her enemies. When coupled with vivid scenic beauty and gripping action sequences, the result is a sprawling and unputdownable suspense thriller. If Sam's ruthless assassin has caught your attention, you must give 'Hanna' a chance.
3. La Femme Nikita (1990)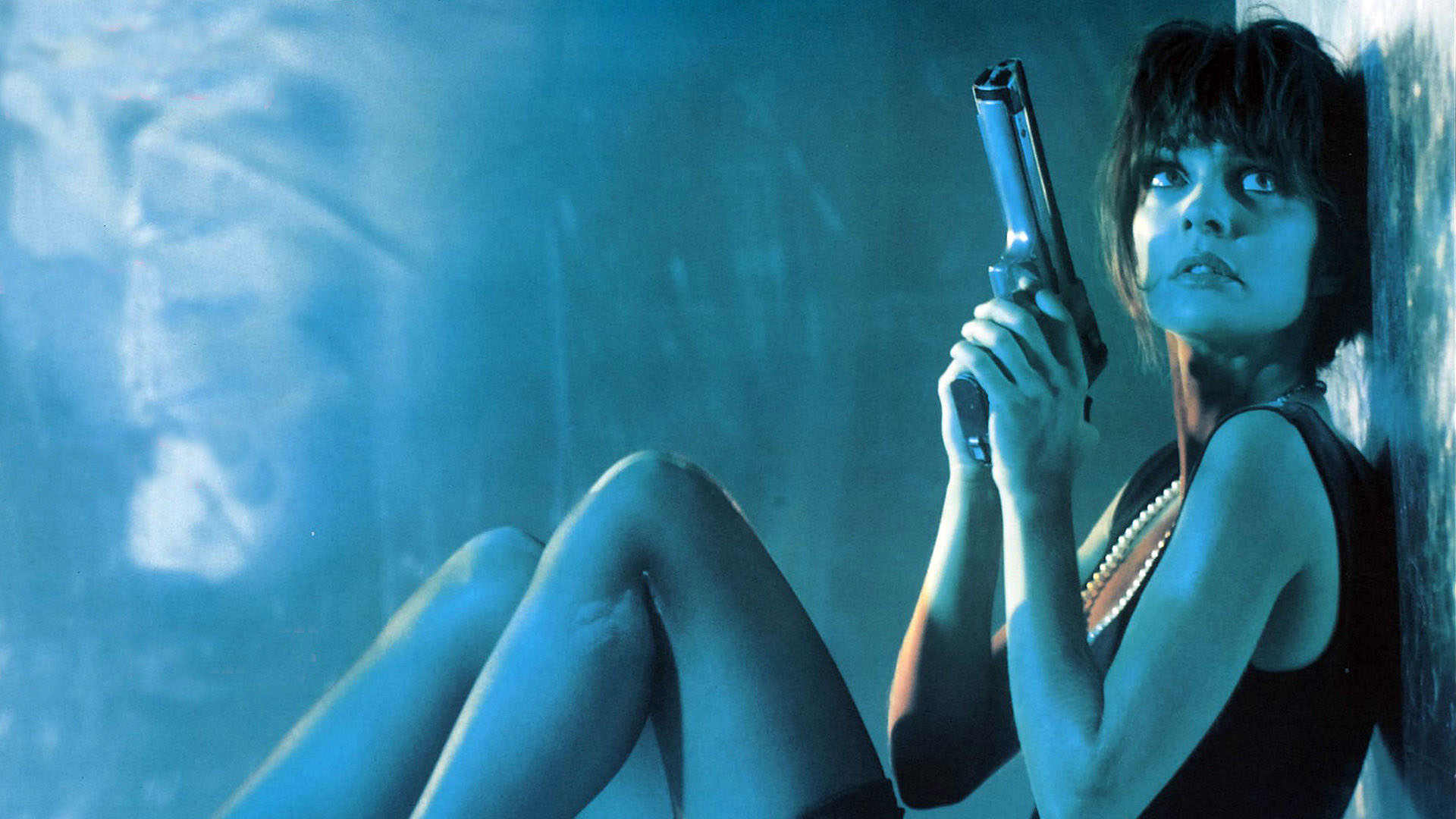 French auteur Luc Besson has solidified his presence in the world of action thrillers, with more than 20 films in his oeuvre. The prolific filmmaker is also dubbed "a world-class action maestro." The fast-paced story of 'La Femme Nikita' follows the journey of the central character as she transforms from a cop-killing delinquent to a femme fatale assassin. At the beginning of the movie, Nikita is a nihilist teen girl who devotes her time to initiate robberies and procure drugs.
However, a robbery attempt goes haywire, and Nikita ends up killing a few police personnel. In consequence, she is sentenced to life, but the shady government officials fake her death to enroll her in a covert training program. Nikita grows up to be an able assassin, but one of her missions turns horribly wrong. If you have a penchant for female-led action thrillers, this movie is what you've been looking for.
2. Jackie Brown (1997)
After earning critical acclaim for 'Reservoir Dogs' and 'Pulp Fiction,' Quentin Tarantino moved to female-led movies. The story of the crime thriller 'Jackie Brown,' which is taken from the 1992 novel 'Rum Punch' by Elmore Leonard, revolves around the titular character as she is caught between a rock and a hard place. A flight attendant in the front, Jackie runs an illegal gun business with her formidable boss. When one of her smuggling errands comes under the radar of the cops, she must decide whether to save her back or stay mum.
Pam Grier fits in the central role as gracefully, and she has a grand cast with a quintessential Samuel L. Jackson to back her up. Mix some Tarantino-flavored dark humor, and voila, you have a movie that would empty your popcorn bucket in no time. If you have loved 'Gunpowder Milkshake' for its sassy female leads, you will find this underrated Tarantino classic highly entertaining.
1. Widows (2018)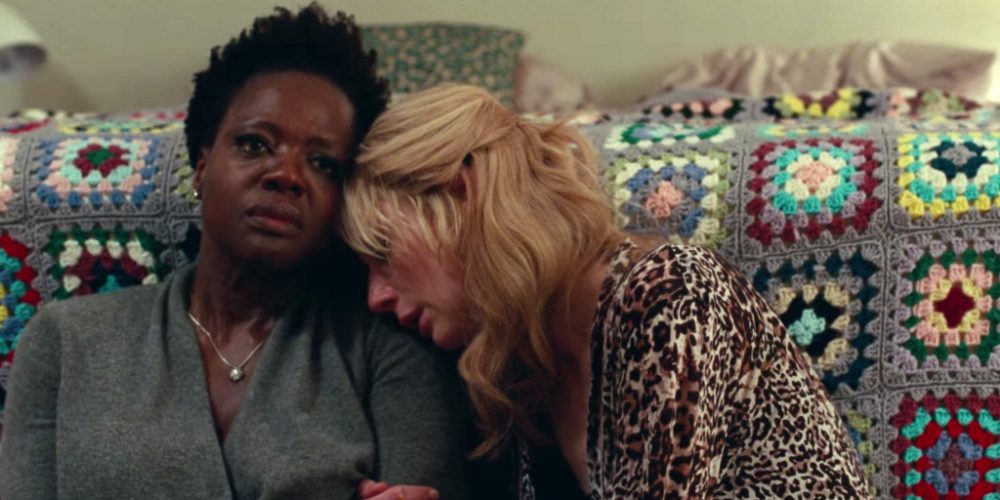 From the acclaimed British filmmaker, Steve McQueen, comes an unlikely heist movie told from a feminist perspective. Loosely based on the eponymous 1983 TV series, the story centers on Veronica Rawlings, who, after the ostensible death of her husband, must put together a team and execute a pre-planned robbery. The story is carefully woven, frames often hold symbolic connotations, and there is absolutely no lack of adrenaline-filled action sequences.
'Widows' is a rare movie that combines relevant sociopolitical commentary with tense action. With a slew of acclaimed actresses, including Viola Davis, Elizabeth Debicki, and Michelle Rodriguez, the result is a delectable crime thriller. If you have loved 'Gunpowder Milkshake' for its strong female-led cast, this is one film that warrants a watch or two.
Read More: Where Was Gunpowder Milkshake Filmed?