The bizarre and eccentric dynamics between a father and son coalesce in director Laura Terruso's 'About My Father.' Following the story of Sebastian and his Italian immigrant father Salvo's bedrock of chaos, the comedy film features a heartwarming and hilarious story centered on familial love. When Sebastian decides to take his father to his in-law's house for a weekend getaway, things turn hilariously upside down because of cultural clashes. The star-studded cast features Robert De Niro, Sebastian Maniscalco, Leslie Bibb, Kim Cattrall and David Rasche.
Loosely based on Sebastian Maniscalco's real life, the predominant themes of the movie include the vitality of family and how nothing can override the relationship between blood. With peacocks that are serenaded and water sports that go horribly wrong, 'About My Father' features a number of humorous elements. So, if you are also intrigued by the dynamics of familial piety, here is a list of similar movies. You can watch several of these movies, like 'About My Father' on Netflix, Hulu, or Amazon Prime.
8. The Big Wedding (2013)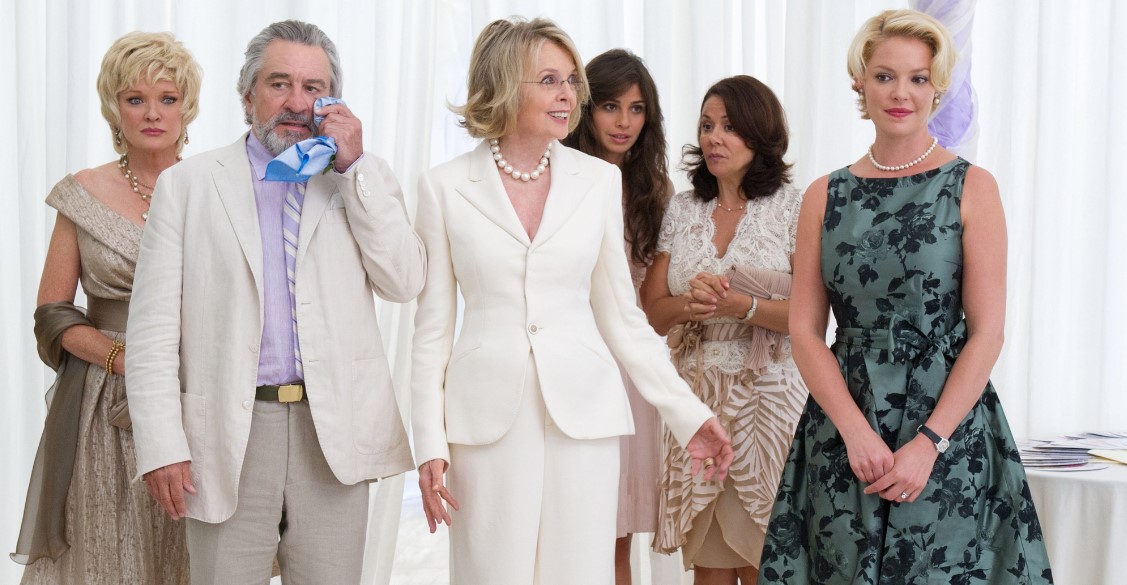 The disarrayed chaos of a family wedding comes to the fore in 'The Big Wedding.' With Robert De Niro, Diane Keaton, Robin Williams, Katherine Heigl, Amanda Seyfried, Topher Grace, Susan Sarandon and Ben Barnes, the movie follows the marriage of Don and Ellie's youngest adopted son and the unpredictable situations that erupt during the celebrations.
Like 'About My Father,' 'The Big Wedding' also reflects on the importance of family and features the troubled dynamics between a father and his kin. With a wedding and celebration of love at its epicenter, 'The Big Wedding' by director Justin Zackham offers a number of similar thematic parallels to 'About My Father,' making this the right movie to watch next.
7. Beginners (2010)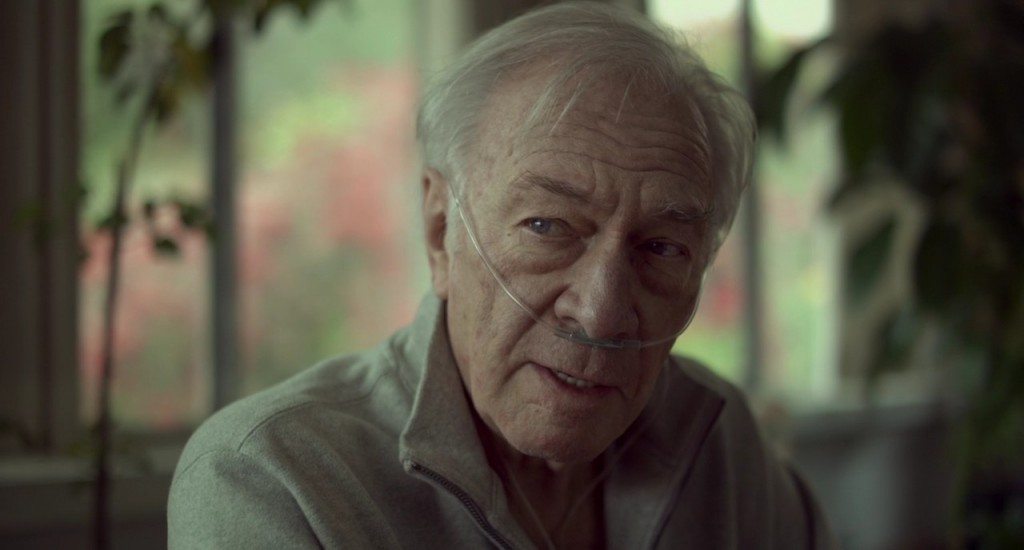 Yet another partially autobiographical tale based on director Mike Mills' experiences, 'Beginners' follows the story of Oliver, who finds himself having to deal with the terminal diagnosis of his father and also coming to terms with his relationship with a young man. Unfolding across two timelines, 'Beginners' looks at the devastating effects of loss, childhood, and loneliness. Starring Ewan McGregor, Christopher Plummer, and Mélanie Laurent, 'Beginners' echoes the paramount value iterated in 'About My Father'; "family is everything," making this the right movie to tune into next!
6. Bend it Like Beckham (2002)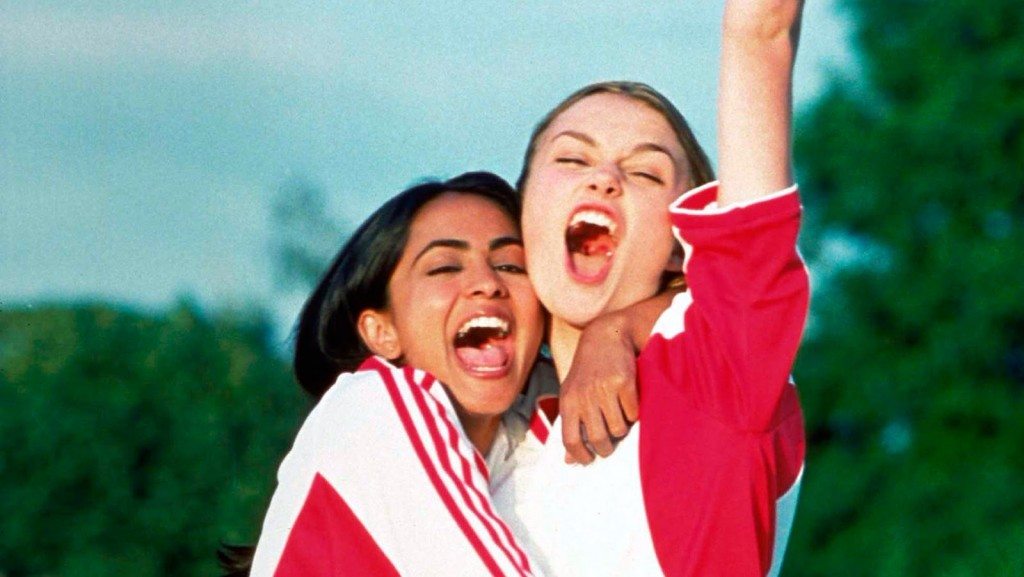 If 'About My Father' depicted the eccentric realities of living with an Italian immigrant father, then 'Bend it Like Beckham' showcases the comedic drama of an Indian household. From confronting culture and racism to even gender roles, 'Bend it Like Beckham' offers a number of axiomatic similarities with 'About My Father.'
If Sebastian and Salvo's relationship is fulfilled with one looking out for the other to the point it can become challenging, then Mrs. Bhamra and Jess' conflicting ideals on life and sports also become a metaphor for the generational gap and immigrant values. With Parminder Nagra as the titular lead, 'Bend it Like Beckham' helmed by Gurinder Chadha will also offer a delightful take on culture-clash comedy for you to watch.
5 . Little Fockers (2010)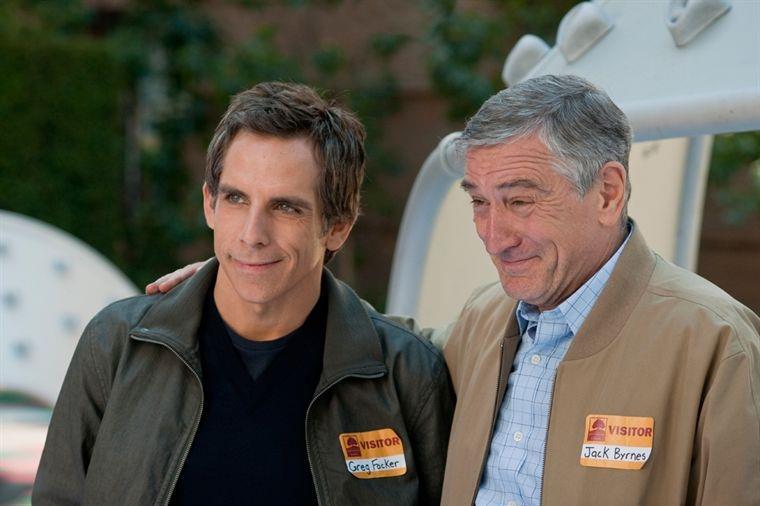 The ubiquitous dread of the family patriarch is extended to the son-in-law Greg Focker, who's been married to Jack's daughter for ten years and even has two kids. Despite his devotion to his wife and children, Greg still tiptoes around his ex-CIA father-in-law, who deems him unworthy of becoming the next patriarch. As the family gathers for the children's birthday, Greg finds himself grabbing at straws to finally prove his worth.
Starring Ben Stiller, Robert De Niro, Owen Wilson, and Laura Dern, 'Little Fockers' features the same twisted family dynamics that lead people to take ludicrous actions. Helmed by Paul Weitz, 'Little Fockers' like 'About My Father'also features the hilarious bedlam that follows when a man tries to impress his in-laws.
4. About a Boy (2002)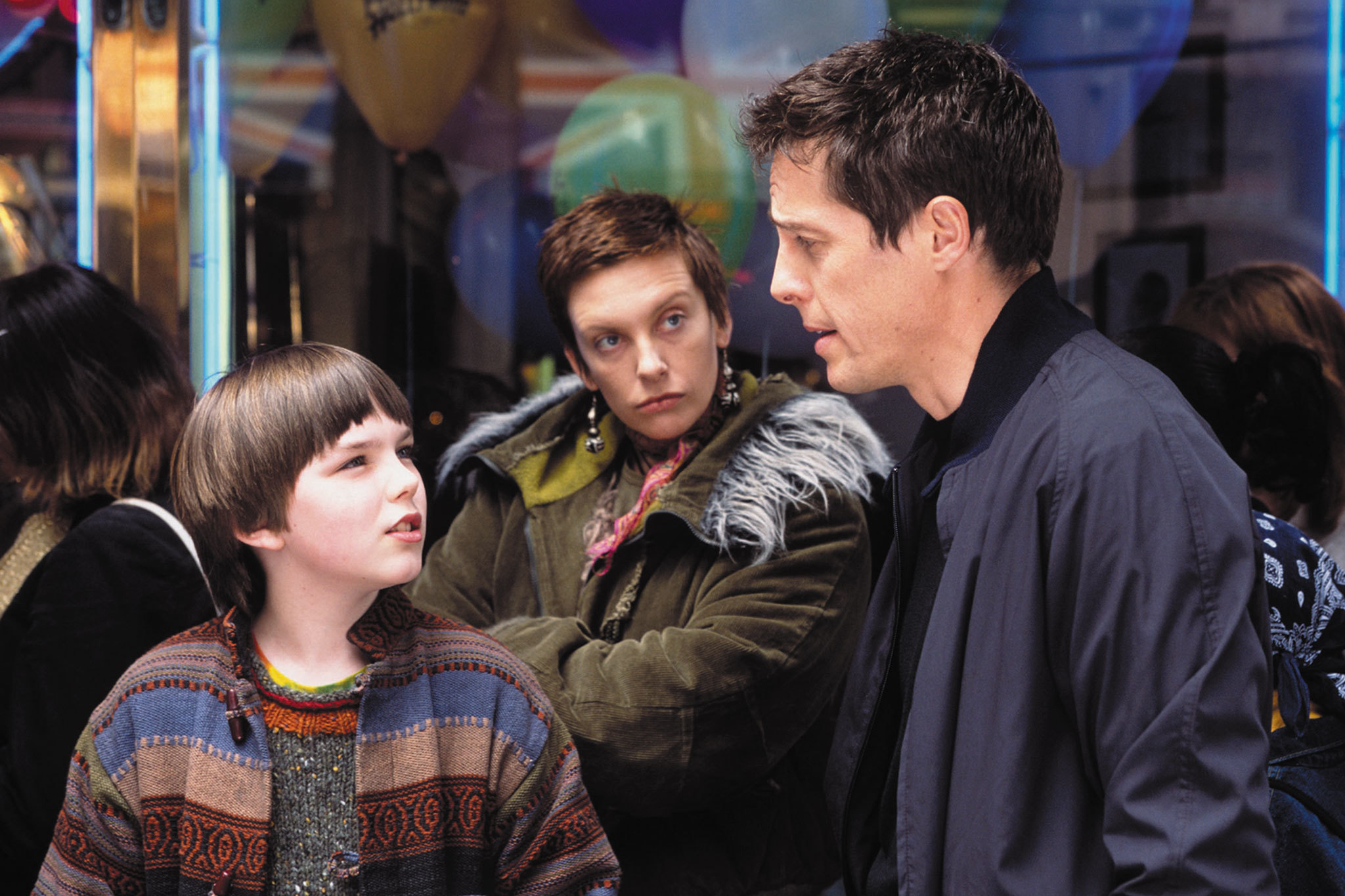 The movie follows the tale of Will and Marcus, two opposites who find each other through chance. Will is an irresponsible adult in his thirties and cares little for everybody around him. He invents an imaginary son and attends single-parent meetings to impress women. However, when he ends up meeting a 12-year-old oddball Marcus, the two form an odd friendship and help each other grow in different aspects. With Hugh Grant, Nicholas Hoult, Toni Collette and Rachel Weisz, 'About a Boy' follows the same heartwarming camaraderie between a young man and a father-like figure, making this the right movie to watch next.
3. Big Daddy (1999)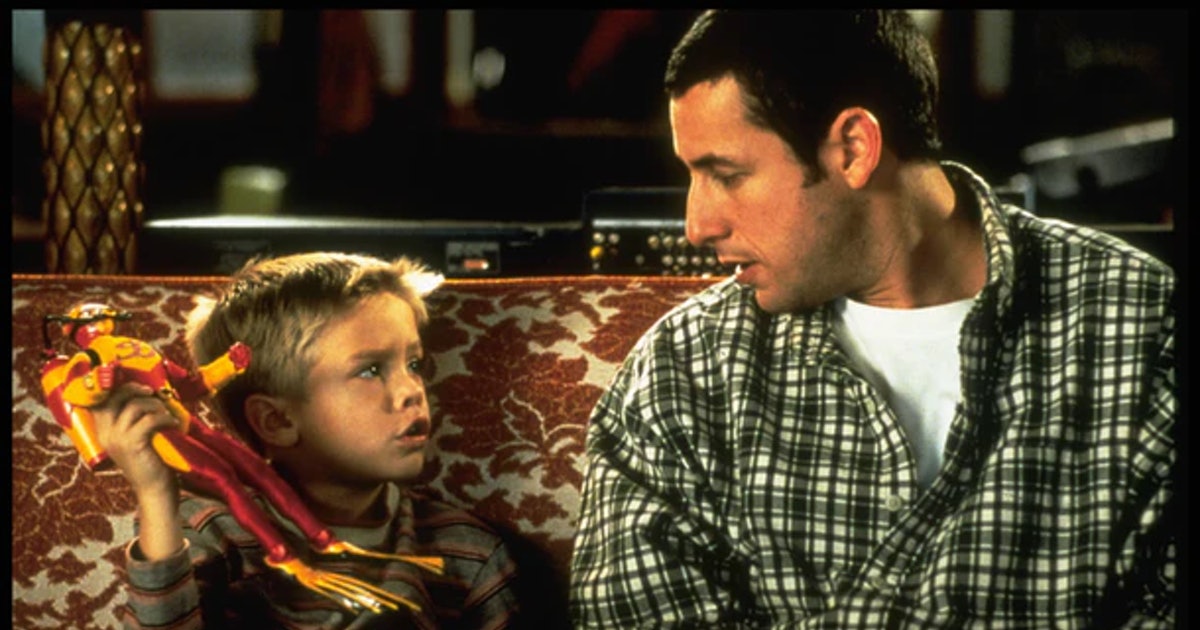 At thirty-two, Sonny Koufax's life pivots around his non-demanding job, friends and sleeping. When his girlfriend dumps him for avoiding responsibilities, he ends up adopting a five-year-old Julian to impress her. However, when his plan does not follow suit, and he realizes that he cannot return the child, he ends up finding himself at Julian's beck and call.
The movie is directed by Dennis Dugan and features Adam Sandler, Dylan and Cole Sprouse, Jon Stewart, Leslie Mann, Joey Lauren Adams, and Rob Schneider. Like 'About My Father,' 'Big Daddy' also follows the same heartwarming relationship between a father and son involved in one chaotic situation after another.
2. Meet the Parents (2000)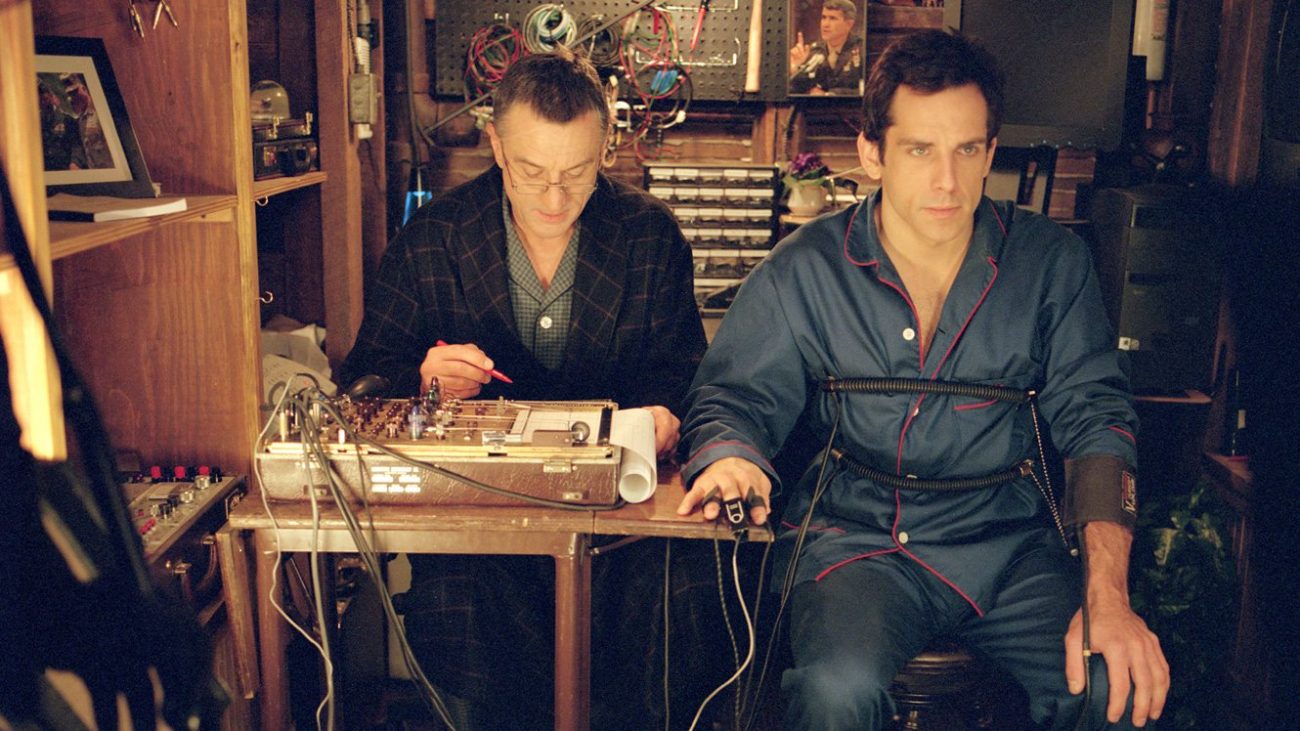 A prequel to 'Little Fockers,' 'Meet the Parents' follows the story of Greg Focker's nightmarish visit to his girlfriend's parents' house. While he wishes to propose to her on the weekend getaway, he finds himself at odds with his prospective father-in-law, whose unforgiving demeanor continues to sequester Greg into a corner. Similar to 'About My Father,' 'Meet the Parents' also follows the hilarious interactions between a man and his prospective in-laws, making this the perfect movie to watch next!
1. Somewhere in Queens (2022)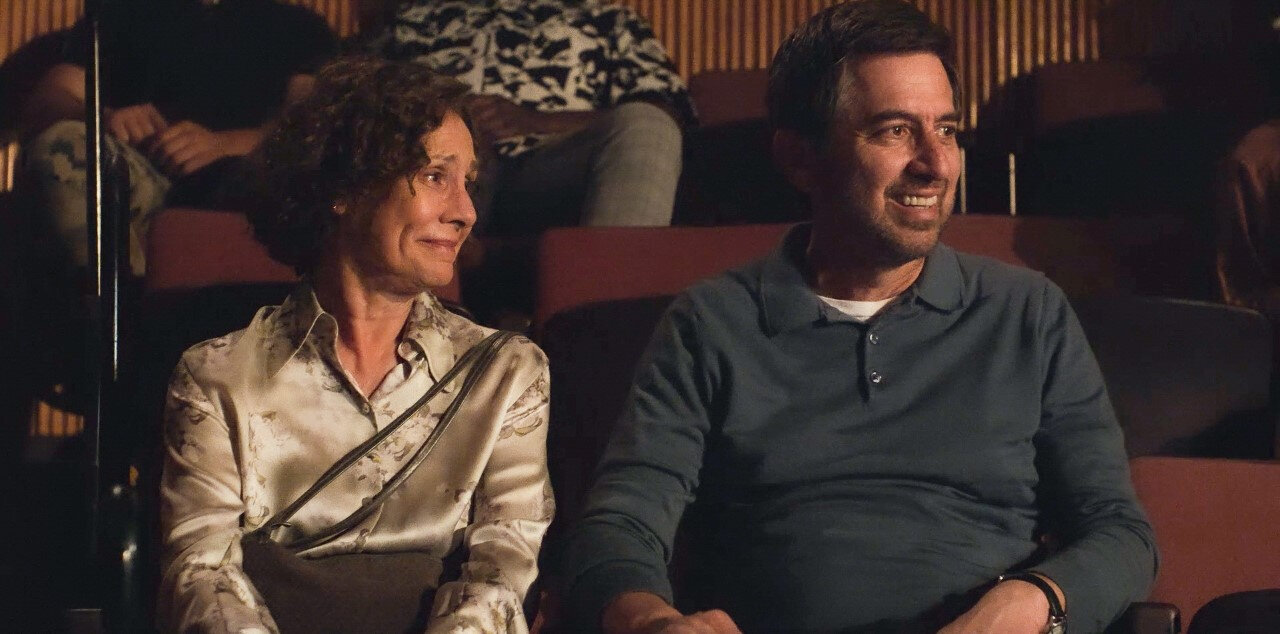 With Ray Romano, Laurie Metcalf, Sebastian Maniscalco, and Jacob Ward, this comedy film follows the life of Leo and Angela Russo, whose blue-collar Italian American lifestyle is teeming with hopes and aspirations. When their son's basketball scholarship is jeopardized, Leo finds himself going to extreme lengths in order to secure their family's chance at a life-changing event.
Much like 'About My Father,' 'Somewhere in Queens' also delves into the categorical axiom of immigrant hopes and dreams. Like Salvo, who spends his life caring and doing everything for his son, Leo also thinks that his efforts will become the bedrock for his son's imminent success, making director Ray Romano's opus the right movie to watch next.
Read More: Where Was About My Father Filmed?