The filming of Netflix's 'Heartstopper' season 3 is scheduled to begin in London in October. Based on Alice Oseman's graphic novel series of the same name, the romantic series follows Charlie and Nick, "who discover their unlikely friendship might be something more as they navigate school and young love," as per the official logline.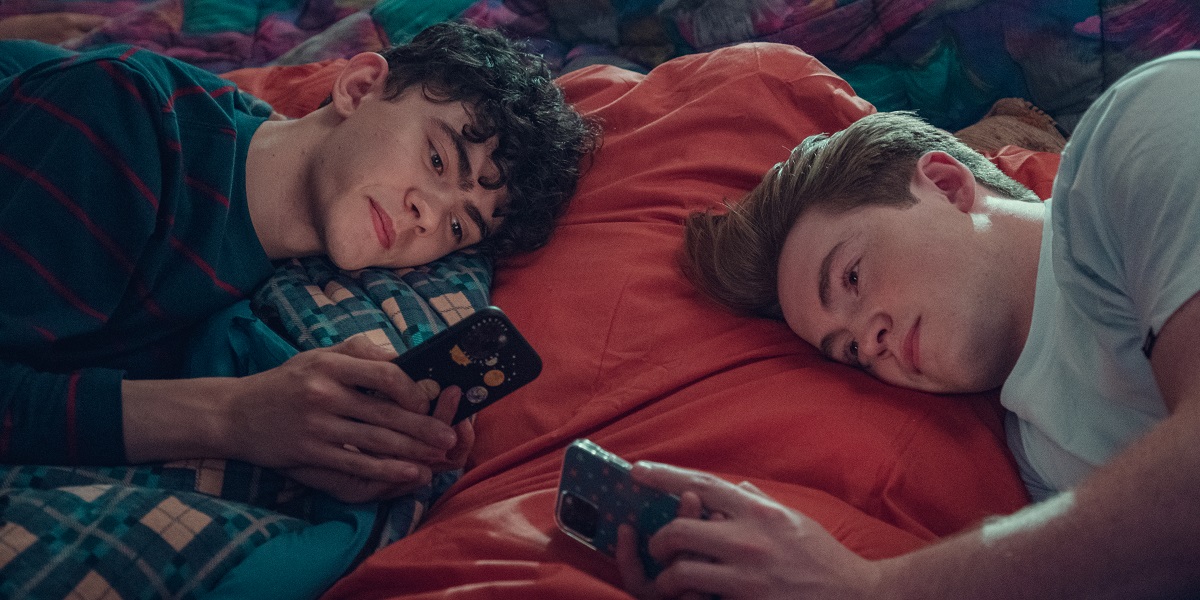 London, where the shoot is set to take place, has previously served as a filming location for numerous television productions, including 'Doctor Who,' 'The Crown.' 'Downton Abbey,' 'Departure,' 'The Sandman,' 'Fleabag,' and 'Queen Charlotte: A Bridgerton Story.' The city has also hosted the filming of the movies 'Red, White & Royal Blue,' 'Murder on the Orient Express,' 'Wonder Woman,' 'Harry Potter and the Deathly Hallows: Part 2,' 'Mission: Impossible – Rogue Nation,' and 'Heart of Stone.'
Alice Oseman serves as the writer and creator of 'Heartstopper.' The writer earlier teased what can the audience expect from the third season in an interview with Netflix and revealed, "People who have read the comics will know what is going to happen but I don't want to spoil it for people who haven't been reading the comics. I think [Season 2's ending] just sets up that conversation for next season. We know that Charlie loves Nick, and I think we know that Nick loves Charlie as well. It's just about when and how they're going to say that to each other."
'Heartstopper' stars Joe Locke, who made his television debut with the show, as Charlie, and Kit Connor, known for his roles in 'Rocketman' and 'War & Peace,' as Nick. The supporting cast includes William Gao as Tao Xu, Yasmin Finney as Elle Argent, Corinna Brown as Tara Jones, Kizzy Edgell as Darcy Olsson, Tobie Donovan as Isaac Henderson, and Jenny Walser as Tori Spring. They are expected to return for the third season.
The show also stars Olivia Colman as Sarah Nelson, Rhea Norwood as Imogen Heaney, Fisayo Akinade as Nathan Ajayi, Cormac Hyde-Corrin as Harry Greene, Nima Taleghani as Youssef Farouk and Bradley Riches as James McEwan. The series is produced by Zorana Piggott for Netflix, with See-Saw Films. Patrick Walters, Iain Canning, Emile Sherman, Euros Lyn, Hakan Kousetta, and Jamie Laurenson serve as executive producers on the project along with Oseman.
'Heartstopper' originally premiered in April 2022 and received critical acclaim for its authentic portrayal of the LGBTQIA+ community. The debut season, which follows "high school sweetie Charlie, who develops a crush on jock classmate Nick," went on to score a 100% rating on Rotten Tomatoes and won five awards at the Children's and Family Emmys. The massive success of the series led to its renewal for two more seasons in May 2022. The second season, which focuses on Charlie and Nick taking their relationship forward as they go on a school trip to Paris, dropped in August 2023 and once again met with critical applause.
Read More: Shows Like Heartstopper