Directed by Alex Proyas and co-written by Lem Dobbs and David and Alex Goyer, 'Dark City' follows John Murdoch, a man suffering from amnesia. He cannot remember his past, which includes the memories of his wife. When he is accused of murder, Murdoch attempts to uncover his true identity and clear his name before his convicted by the police and a mysterious group known as the "Strangers".
A neo-noir science fiction film, 'Dark City' stars Rufus Sewell, Kiefer Sutherland, Jennifer Connelly, and William Hurt. It is shot by Polish cinematographer Dariusz Wolski, edited by Dov Hoenig and the score is composed by South African musician Trevor Jones. The movie received positive reviews and went on to win a couple of awards at ceremonies and festivals such as the National Board of Review, Saturn Awards and Brussels International Fantasy Film Festival, to name a few.
For this article, I have taken into account films that have similar narrative structures and visual style. The films on this list primarily belong to the genre of science fiction with elements of neo-noir and mystery thriller. So, without further ado, here is the list of best movies similar to 'Dark City' that are our recommendations. You can watch several of these movies like 'Dark City' on Netflix, Hulu or Amazon Prime.
8. A Scanner Darkly (2006)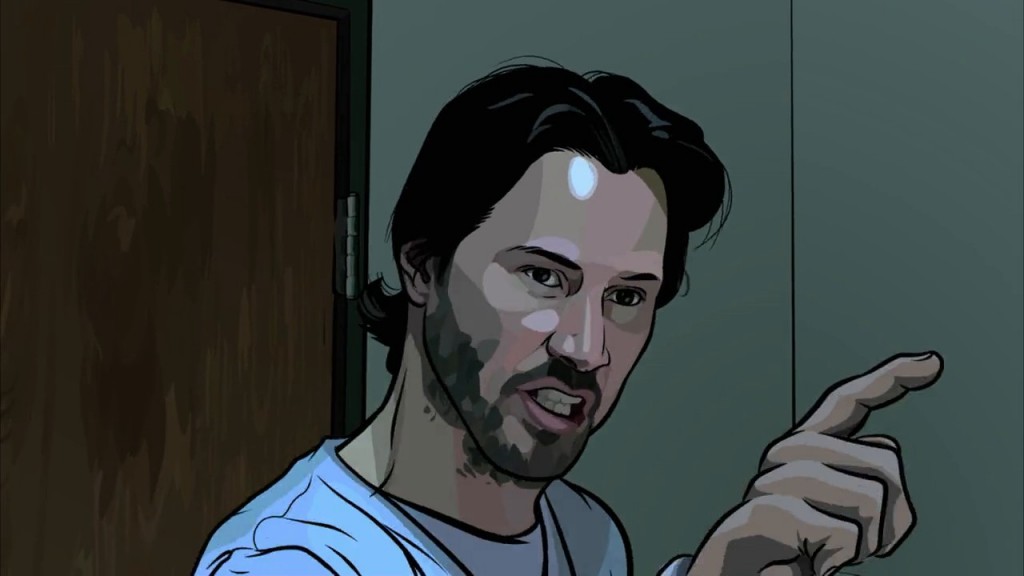 Adapted from American science fiction writer Philip K. Dick's novel of the same name, which was published 1977, 'A Scanner Darkly' is an animation science fiction thriller which follows Bob Arctor, an undercover cop who becomes involved with a dangerous new drug trade and ends up being an addict himself. Written and directed by Richard Linklater, the narrative is set in a futuristic time where the society has been torn apart by the rise of drugs and crime.
The film utilizes the technique of interpolated rotoscope which allows the actors – Keanu Reeves, Robert Downey Jr., Woody Harrelson, and Winona Ryder – to be animated within the visuals. 'A Scanner Darkly' premiered at the Cannes Film Festival and was met with positive reviews. The art helps elevate the noir-like feel and create a creepy atmosphere. The movie was a commercial failure though, earning $7.7 million against a rating of $8.7 million. It is nonetheless an engaging piece to watch.
7. Gattaca (1997)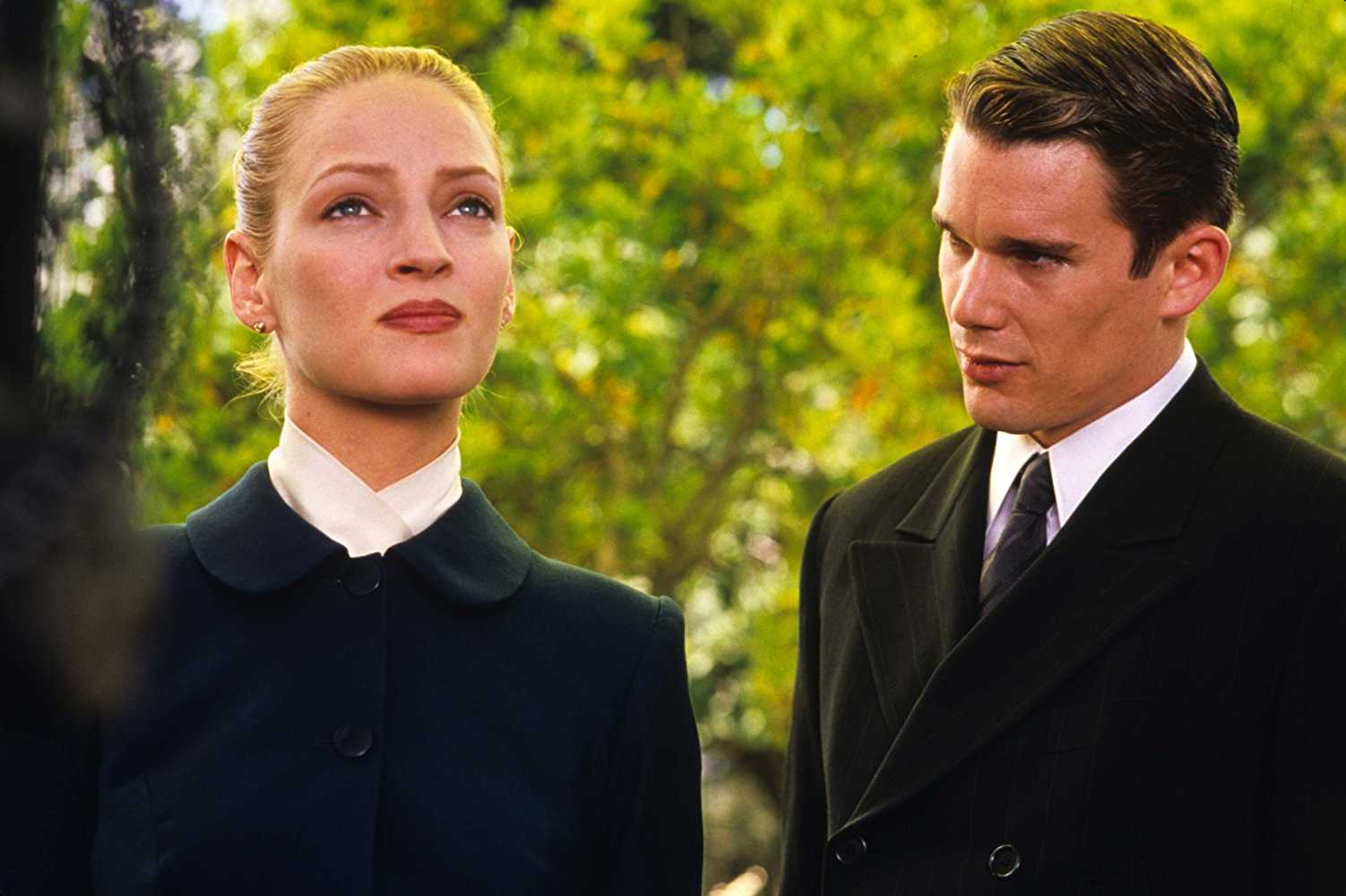 Written and directed by Andrew Niccol, 'Gattaca' is set in the future where, through genetic manipulation, embryonic children are conceived which possess the best hereditary traits of their parents. Amidst this, a genetically inferior man, Vincent Anton Freeman, assumes the identity of a superior one in order to pursue his lifelong dream of space travel.
'Gattaca' is developed on the lines of the theory of the biopunk vision and concept of a future society. The science fiction crime film stars Ethan Hawke as Vincent Anton Freeman, Uma Thurman as Irene Cassini and Jude Law as Jerome Eugene Morrow. The narrative is further strengthened by the strong performances by the cast. 'Gattaca' was met with positive reviews, with many even calling it as one of the best and most innovative science fiction films of the decade. While the film was a commercial failure, grossing merely $12.5 million against a budget of $36 million, it has since seen a rise in viewership and admirers, making it a cult classic.
6. Source Code (2011)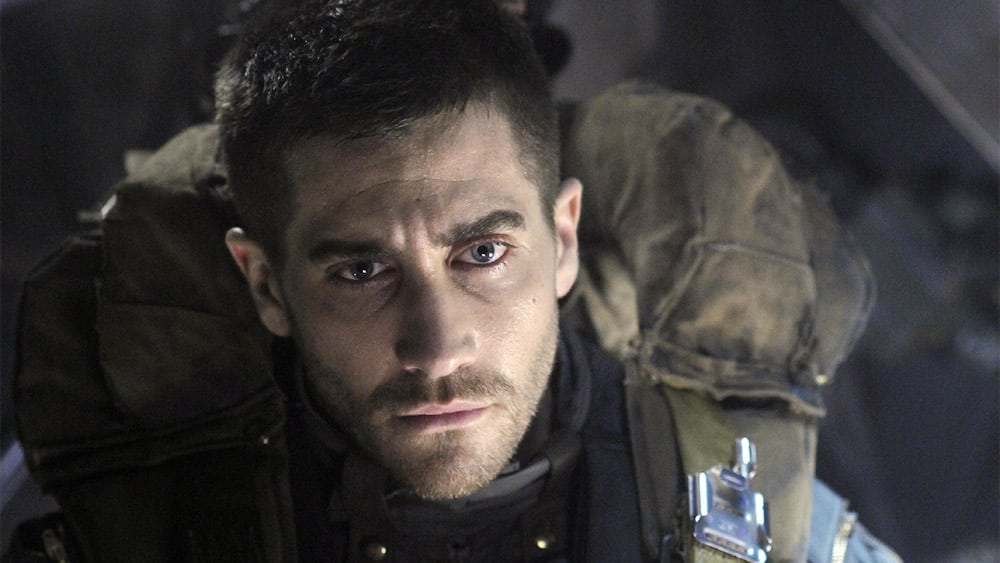 Directed by Duncan Jones and written by Ben Ripley, 'Source Code' follows Colter Stevens, a soldier who wakes up in someone else's body. Unable to understand his present circumstances, he slowly discovers that he is a part of an experimental government program to find the bomber of a commuter train. He has only 8 minutes to complete the mission. The film creates a web of conspiracies and schemes which make for an engaging experience. Jake Gyllenhaal, who essays the role of the protagonist, brings in the required confusion and restrain to the character to help steer the narrative. 'Source Code' won positive reviews, with many critics praising the way the narrative blends multiple literary styles. The science fiction action thriller holds a rating of 91% on Rotten Tomatoes and was a commercial success as well.
5. Primer (2004)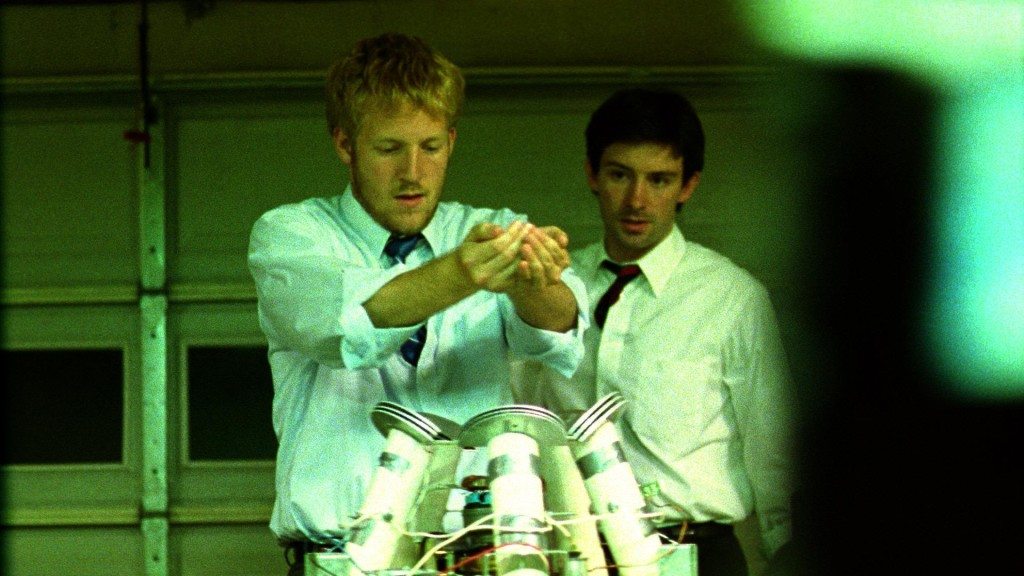 Written and directed by Shane Carruth, 'Primer' is a science fiction film that tells the story of four friends and entrepreneurs who accidentally discover time travel. The film follows the four friends' battle on who gets the credit for the new invention. 'Primer' premiered at the Cannes Film Festival and won the prestigious Grand Jury Prize. With its tiny budget, experimental filmmaking style and resonating ideas and themes, it went on to become a critical darling. Though some criticized the flick for being "over-experimental", it has gained a massive cult following.
Read More: Movies Like Primer
4. Under the Skin (2013)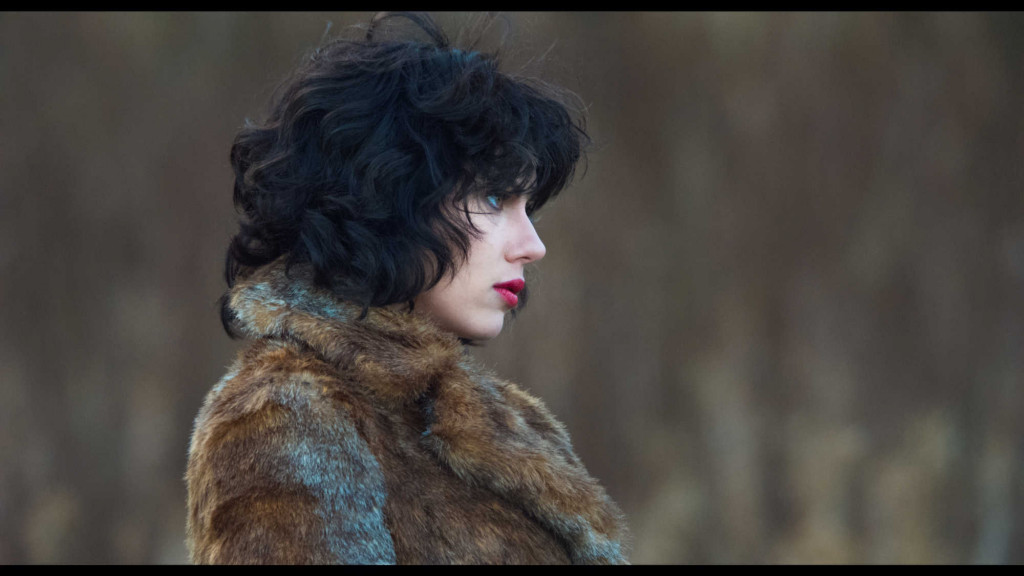 Directed by Jonathan Glazer and co-written by Walter Campbell and Glazer, 'Under the Skin' stars Scarlett Johansson as an unnamed mysterious young woman who seduces lonely men in the evening hours in Scotland. The film follows the journey of the character as she begins to walk on a process of self-discovery. Adapted from Dutch writer Michel Faber's novel of the same name, which was published in 2000, 'Under the Skin' is a haunting piece of work. What makes it a unique experience is the ambiguity of the narrative. While there are elements of horror, the story often develops into a mystery thriller and the character development is quite layered. 'Under the Skin' premiered at the Telluride Film Festival and won positive reviews, with many praising the complex structure and the intoxicating visuals. However, it failed to echo with audiences and was a box office failure.
Read More: Movies Like The Matrix
3. Snowpiercer (2013)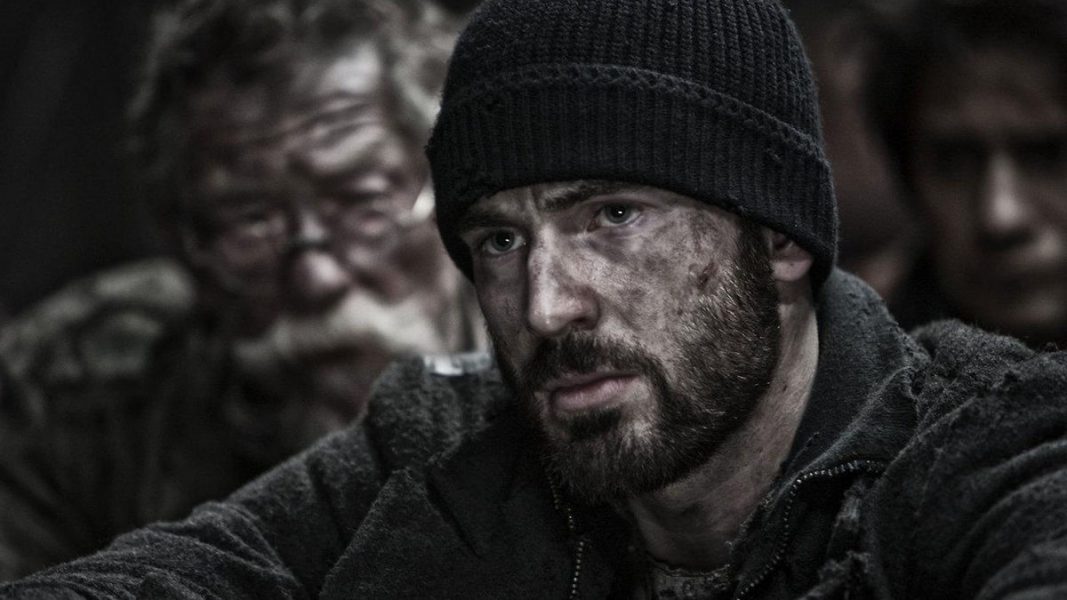 A science fiction action film, 'Snowpiercer' is set in a distant future, where a failed climate-change experiment has killed all life except for a few people who boarded the titular Snowpiercer, a train that travels around the globe. This creates a class system where the elite are given the priority to board the train, which results in a new revolution which is led by Curtis Everett, a member of the lower-class, essayed by Chris Evans.
Directed by Bong Joon-ho and co-written by Bong Joon-ho and Kelly Masterson, the science fiction action thriller is adapted from 'Le Transperceneige', a graphic novel co-written by Jacques Lob, Benjamin Legrand and Jean-Marc Rochette. The narrative comments upon the themes of discrimination, the hierarchical class system and clime change to create a cohesive story. The film received immensely positive reviews. Critics observed the balance it maintained between a thrilling narrative and deeply introspective social commentary. 'Snowpiercer' holds a rating of 95% on Rotten Tomatoes.
Read More: Movies Like Inception
2. Minority Report (2002)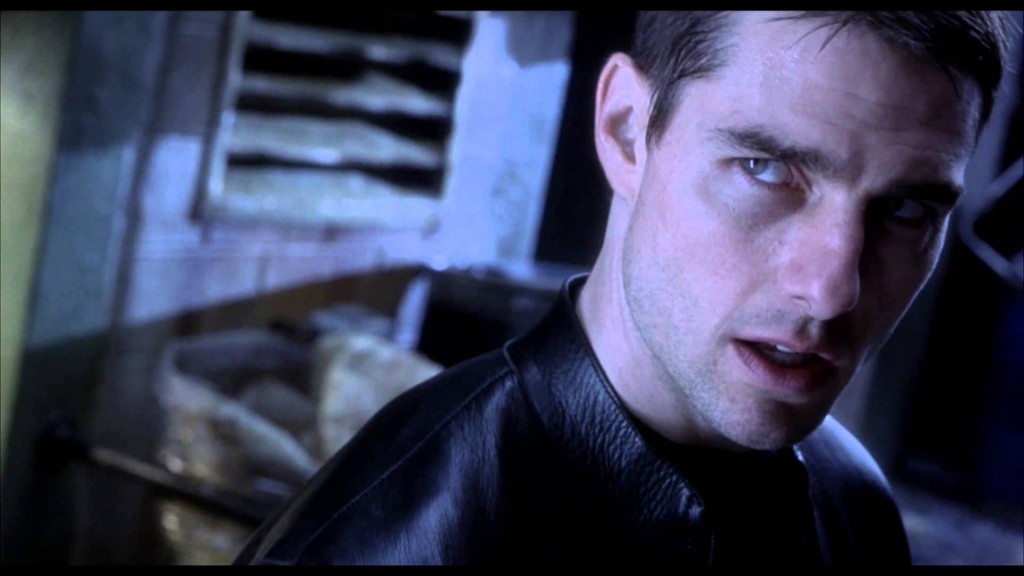 Adapted from American author Philip K. Dick's short story of the same name, 'Minority Report' is set in the futuristic Washington, D.C. in the year 2054. In order to curb the crime of the society, PreCrime, a specialized police department arrests criminals based on foreknowledge provided by three psychics called "precog". John Anderton, the chief of PreCrime, essayed by Tom Cruise, is put under scrutiny when the technology showcases a future crime committed by him. Now, he is on the run from the police department in order to investigate as to what happens and prove his innocence.
Directed by Steven Spielberg, the narrative incorporated multiple themes and symbols to comment upon various facets of society. Screenwriters Scott Frank and Jon Cohen employ elements from the genre of neo-noir, dystopian future and science fiction to create an engaging piece of work. The film received positive reviews and holds a rating of 91% on Rotten Tomatoes. It was also a massive box office success, grossing $358.4 million against a budget of $102 million.
Read More: Movies Like Ex Machina
1. Blade Runner (1982)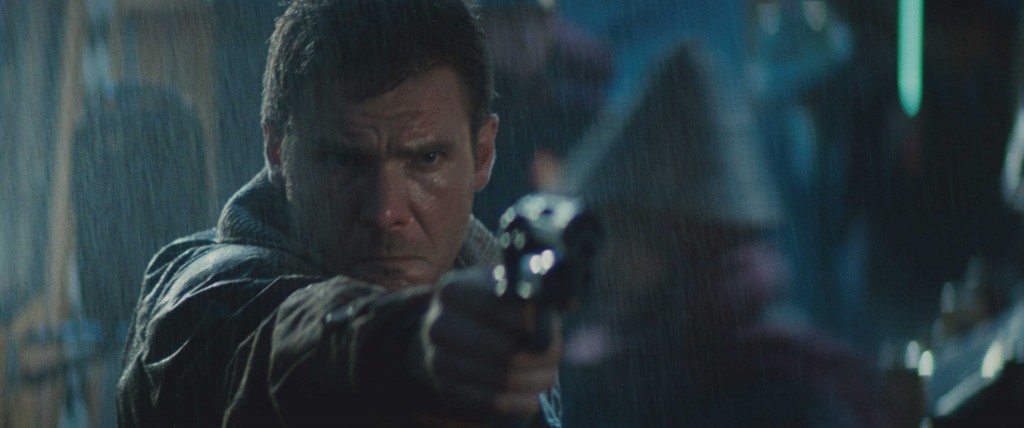 Another adaptation of a Philip K. Dick novel, i.e. the post-apocalyptic novel 'Do Androids Dream of Electric Sheep?', 'Blade Runner' is set in the dystopian future, where synthetic humans known as "replicants", are bio-engineered by the Tyrell Corporation to work on off-world colonies. When a fugitive group of replicants led by Roy Batty escape back to Earth, a run-down cop, Rick Deckard, reluctantly has to take up the task of hunting them down.
Directed by Ridley Scott and co-written by Hampton Fancher and David Peoples, the film was one of the first pieces to blend the genres of neo-noir and science fiction. 'Blade Runner' stars Harrison Ford as detective Rick Deckard and Rutger Hauer as Roy Batty, the replicant. The neo-noir science fiction film was met with disparagement from critics, who called it a clichéd narrative. However, over the years, it garnered a significant cult following among cinephiles.
Read More: Movies Like Blade Runner