Ablaze with the courage to take second chances, Netflix's 'Happiness for Beginners' follows the story of Helen Carpenter, a 32-year-old recent divorcee who signs up for a wilderness survival course after her brother pesters her to do so. Upon arriving amidst the flanking flora, she finds herself on a path to self-recovery and second chances. With a quirky band of hikers to accompany her on the journey, Helen encounters numerous epiphanies on the Appalachian trails. Helmed by Vicky Wight, the movie features compelling performances by Ellie Kemper, Luke Grimes, Nico Santos, Ben Cook, Shayvawn Webster, and Esteban Benito.
Having gained a new perspective, Helen realizes that sometimes, to find oneself, one must first get lost. With a blossoming romance that transcends the commonalities of love-at-first-sight and meet-cutes, the romantic comedy movie features the incandescent thrill of renewed perspectives and second chances. So, if the journey of self-discovery and healing appealed to you just as much, here's a list of similar recommendations. You can watch several of these movies, like 'Happiness for Beginners' on Netflix, Hulu, or Amazon Prime.
8. How to Be Single (2016)
Chasing the unbridled high of singledom, four friends, Robin, Alice, Meg, and Lucy, embark on a collective escapade from the hopes and prerequisites of finding a partner. With a female-centric story that coalesces romance and unabashed fun, 'How to Be Single' dives into the modern dilemmas of dating. Just as Helen finds a new lease on life amidst a quirky group of trekkers, 'How to Be Single' also features the story of women who grow by relying on each other. Starring Dakota Johnson, Rebel Wilson, Leslie Mann, and Alison Brie, 'How to Be Single' traverses the same misadventures that culminate in endless possibilities.
7. Margarita with a Straw (2014)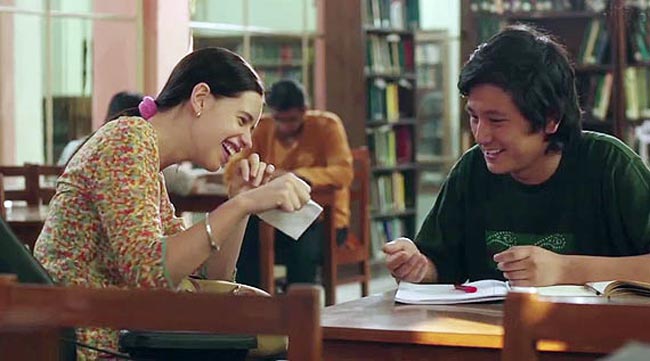 Featuring Kalki Koechlin, Sayani Gupta, and Revathi, 'Margarita with a Straw' features the same triumphant conviction as seen in 'Happiness for Beginners,' making this the right movie to watch next! The Hindi-language drama movie revolves around Laila Kapoor, a young woman with cerebral palsy who decides to leave behind her fears and embark on a new adventure. After leaving her home in India to study in New York, she heads on a journey of unencumbered rejuvenation. From falling in love to finding herself, Laila's narrative in 'Margarita With a Straw' is analogous to Helen's healing journey in 'Happiness for Beginners.'
6. Enough Said (2013)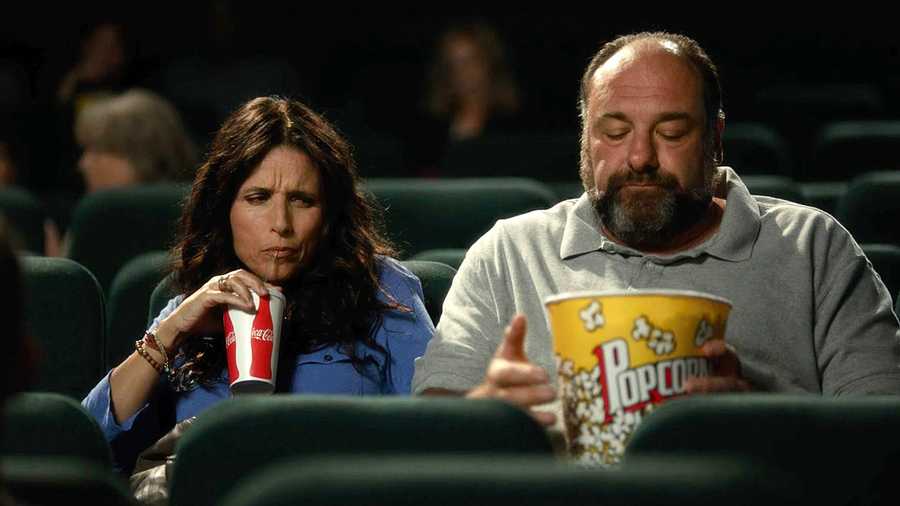 Starring James Gandolfini, Catherine Keener, Toni Collette, and Toby Huss, 'Enough Said' also features the paradox of human relationships. In this tale of second chances, Eva, a divorced masseuse, begins a relationship with Albert, a man she thinks she shares similarities with, only to discover something odd. After learning that her new romantic interest is the ex-husband of her former client, whom she complains about constantly, she starts doubting her interest in Albert. Dwindling between matters of the heart and concerns of the mind, 'Enough Said,' just like 'Happiness for Beginners,' features the authentic and grounded tale of human disposition and romance.
5. Wild (2014)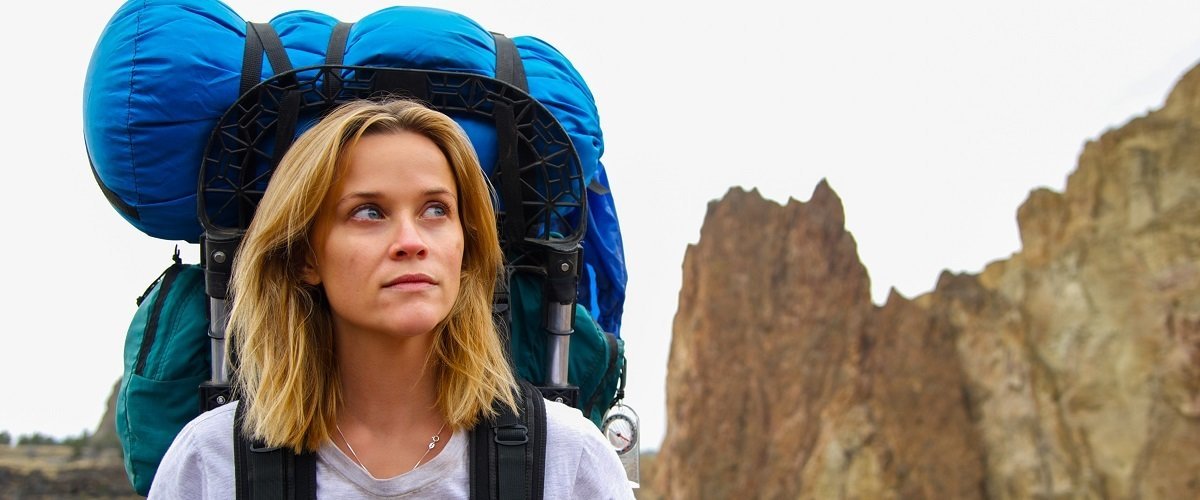 Albeit its heartbreaking themes, 'Wild' testifies that the journey of self-discovery isn't ubiquitously pleasant. After the passing of her beloved mother and the dissolution of her marriage, Cheryl (Reese Witherspoon) finds herself spiraling. To end the vicious cycle of self-destruction, she picks up a heavy backpack and hikes to the Pacific Crest Trail alone.
With zero experience to prepare her for the long journey, Cheryl decides to face every challenge head-on and find herself along the way. While Cheryl and Helen's healing journey may not be thematically parallels, it still presents a prism into the indispensable need to espouse change and recovery.
4. Queen (2013)

With Kangana Ranaut as the titular lead, the Hindi-language movie 'Queen' features a simplistic girl's countless adventures in a foreign land. To recuperate after her fiance torpedoes their wedding, Rani, a 24-year-old homely girl, decides to head off to their honeymoon alone. Unbeknownst to several things, she embarks on a journey of discovery and realization with a unique group of friends. Much like Helen's story of convalescence, 'Queen' also features the unique surprises one may find along the way if they simply take the chance.
3. Book Club: The Next Chapter (2023)
Another story that focuses on the joyous fun of friendship and romance, 'Book Club: The Next Chapter' follows the story of Diane, Vivian, Carol, and Sharon, four best friends and members of a book club who take a trip to Italy as part of a girls trip. However, things turn topsy turvy soon into their vacation, and the simple retreat becomes an adventure.
The cast features veterans such as Diane Keaton, Jane Fonda, Candice Bergen, and Mary Steenburgen. Just as Helen in 'Happiness for Beginners' experiences unlikely twists and turns in her survival retreat, these four best friends face similar experiences. So, if the rejoicing nature of Helen's healing journey elated you, you'll be equally enthralled by the ludicrous fun that the protagonists experience in this movie.
2. Love Is All You Need (2012)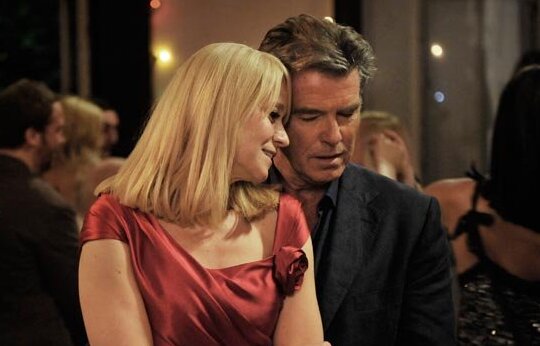 'Love Is All You Need' features a reinvigorated lease on love. With Pierce Brosnan and Trine Dyrholm as the titular leads, the movie follows the story of Ida, a Danish hairdresser and a cancer survivor who returns home from the hospital one day to find her husband engaging in eschewed relations. To rescue herself from the travesty, she decides to travel to Italy alone for her daughter's wedding. Upon arriving, Ida finds herself enamored by an unexpected person. Just as the endearing romance that blossoms unexpectedly between Helen and Jake, 'Love Is All You Need' also features the unpredictable story of two opposites.
1. Under the Tuscan Sun (2003)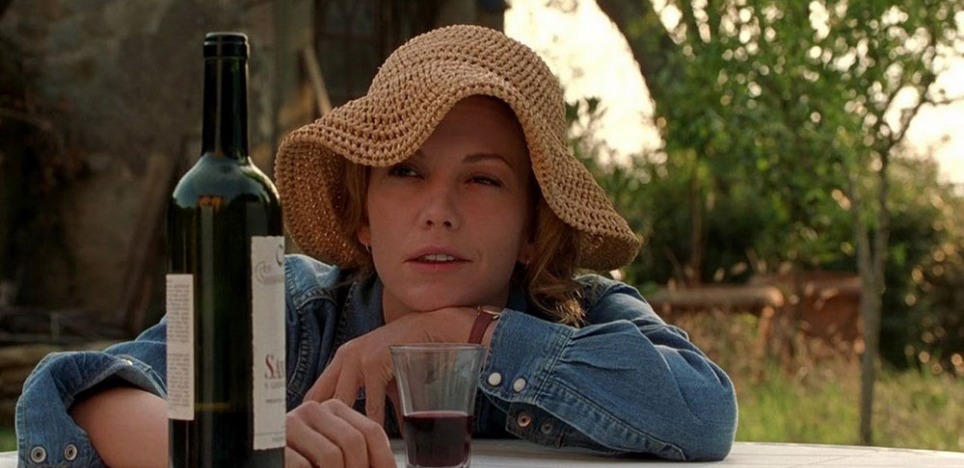 Disentangling from the clutches of expectations, recently divorced writer Frances Mayes (Diane Lane) decides to leave everything behind and start anew. After her best friend Patti (Sandra Oh) convinces her to tour Italy, she instinctively purchases a ticket to rural Tuscany and a century-old villa.
With an alluring charm, the quaint wonders of Italy set the stage for Frances' healing. Along the way, the writer finds romance, love, and, most importantly, a chance to find herself. Much like Helen's journey of self-discovery and self-realization, 'Under the Tuscan Sun' also features the poignancy of embracing oneself.
Read More: Where Was Happiness for Beginners Filmed?