'Love Is in the Air' is a romantic comedy film set in Australia and co-written and directed by Adrian Powers. The film features Delta Goodrem in the role of a seaplane pilot navigating the breathtaking landscapes of Northern Australia, whose heart takes an unexpected turn when she encounters the man sent to disrupt her business. Alongside Goodrem, the talented cast includes Joshua Sasse, Roy Billing, Steph Tisdell, Simon Brook McLachlan, Daniela Pizzirani, and Mia Grunwald.
Dive into a sea of romance and laughter with movies like 'Love Is in the Air' – where love soars high, and laughter touches the heart! You can watch most of these movies like 'Love is in the Air' on Netflix, Hulu, or Amazon Prime.
8. The Decoy Bride (2011)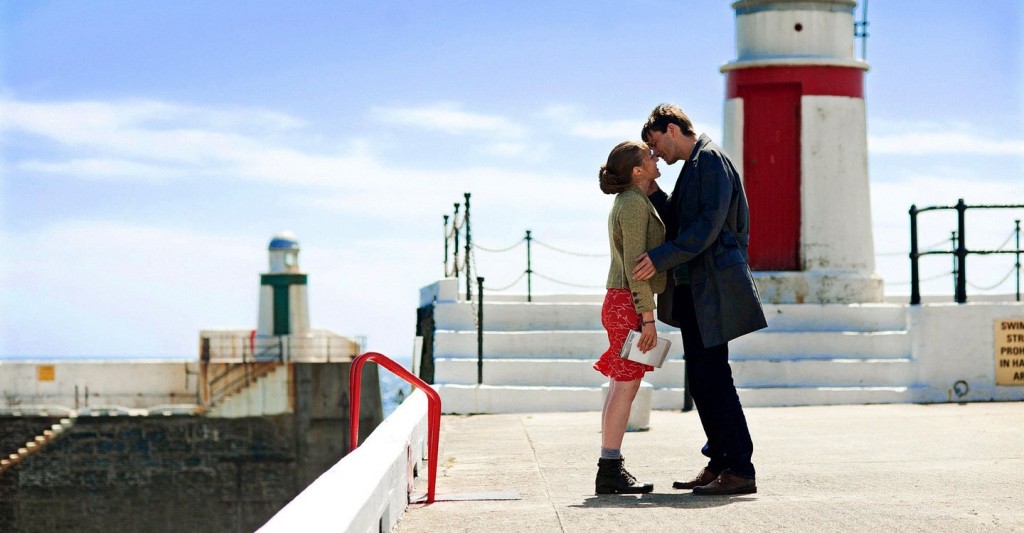 'The Decoy Bride' is a British rom-com penned by comedian Sally Phillips and Neil Jaworski, featuring a stellar cast including David Tennant, Alice Eve, and Kelly Macdonald. Set against the backdrop of the fictional island of Hegg, nestled in the supposed beauty of Scotland's Outer Hebrides, this film promises laughs, love, and a touch of island charm. The plot revolves around the chaos that ensues when a famous actress, Lara Tyler (Alice Eve), chooses the remote Scottish island of Hegg as her wedding venue to escape the paparazzi. To thwart the media circus, the islanders enlist a local woman, Katie (Kelly Macdonald), as a decoy bride. Amidst the comedic mayhem that follows, Katie finds herself in an unexpected romance with a writer, James (David Tennant). Like 'Love Is in the Air,' it's a delightful romantic comedy set against picturesque landscapes and filled with heartwarming moments.
7. Playing It Cool (2011)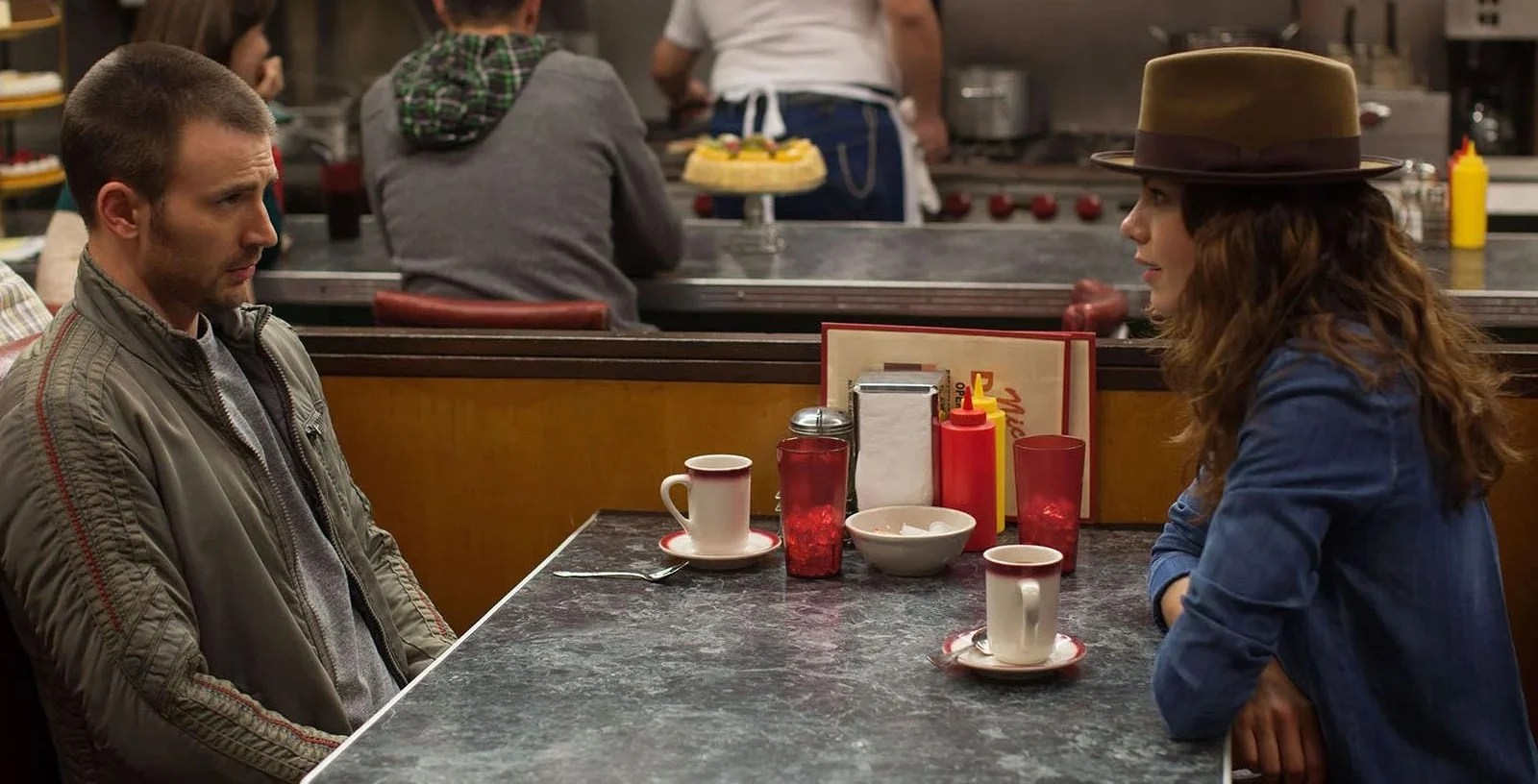 'Playing It Cool' is a whimsical rom-com helmed by director Justin Reardon and penned by screenwriters Chris Shafer and Paul Vicknair. The film showcases the charismatic Chris Evans and the charming Michelle Monaghan in lead roles. The plot follows a screenwriter (Evans) who, despite his disbelief in love, finds himself at a charity event where he meets a captivating woman (Monaghan). Their unlikely connection sparks a journey filled with witty banter and unpredictable twists. Much like 'Love Is in the Air,' it's a tale of unexpected romance, sprinkled with humor and heart, that will leave you smiling.
6. The F Word (2013)
In the realm of romantic comedies, Michael Dowse's 'The F Word,' also titled 'What If' in certain regions, stands out. It features the dynamic duo of Daniel Radcliffe and Zoe Kazan, portraying Wallace and Chantry. Despite Chantry's existing relationship, the two forge a deep bond that blurs the lines between friendship and something more. Navigating the complexities of their connection, the film offers a witty and heartfelt exploration of love's unpredictable path, akin to the charm you'd find in 'Love Is in the Air.'
5. Leap Year (2010)
In the spirit of romantic comedies like 'Love Is in the Air,' 'Leap Year,' directed by Anand Tucker and written by Harry Elfont and Deborah Kaplan, offers a charming tale. Amy Adams takes the lead as a real estate professional who embarks on a journey to Ireland to propose to her boyfriend on leap day, a tradition that allows women to pop the question. However, her plans are thwarted by a series of amusing mishaps, leading her to hire an Irish innkeeper, portrayed by Matthew Goode, to help navigate her way to Dublin. This heartwarming adventure explores love and destiny in unexpected places.
4. The Holiday (2006)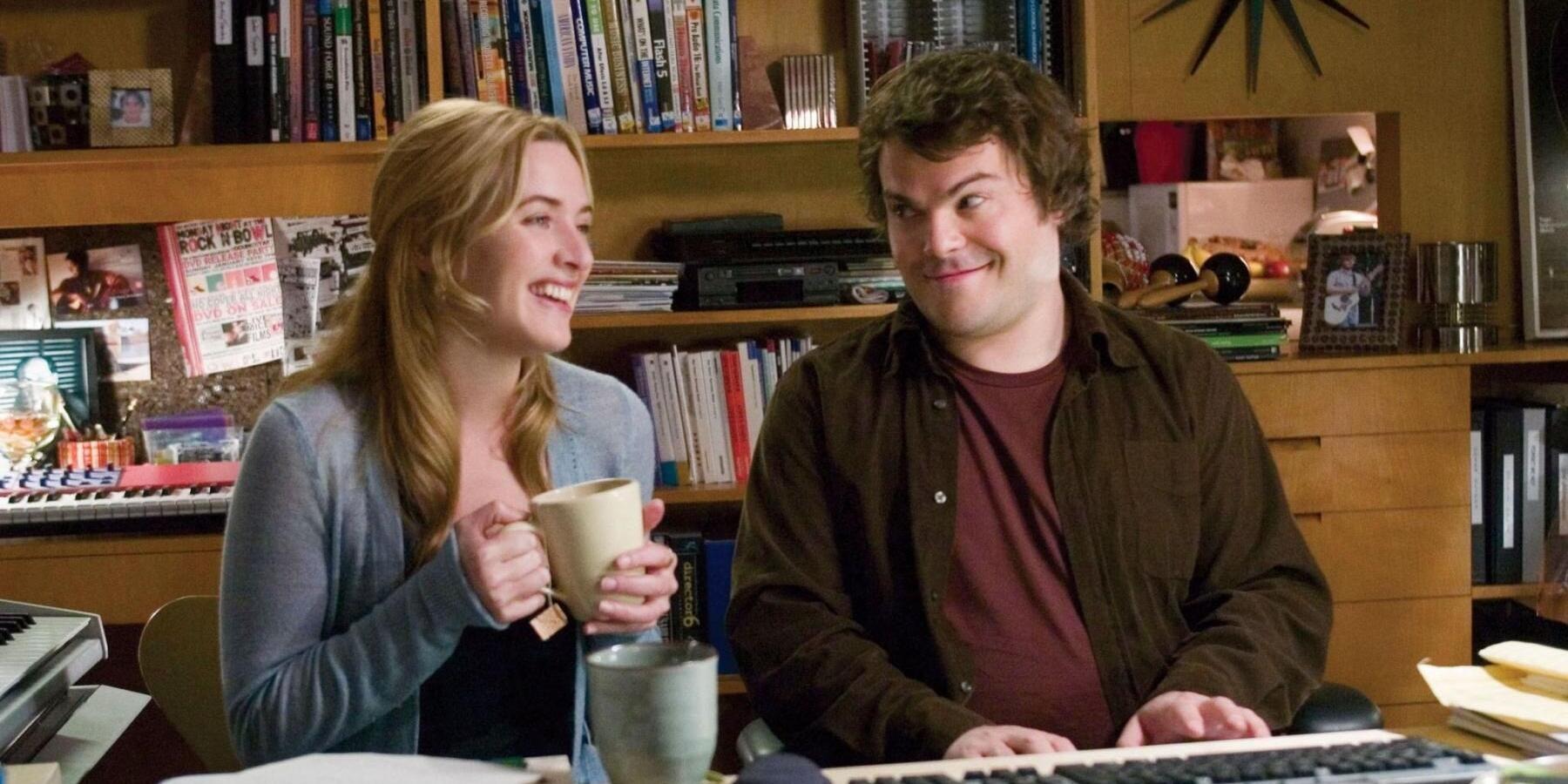 Nancy Meyers' 'The Holiday' is a heartwarming romantic comedy that shares the same delightful spirit as 'Love Is in the Air.' With Cameron Diaz and Kate Winslet in the spotlight, the film tells the story of two women who exchange homes during the holiday season. As they immerse themselves in unfamiliar surroundings, they unexpectedly discover love and embark on a journey of self-discovery, illustrating that love can bloom when and where you least expect it. Just like 'Love Is in the Air,' 'The Holiday' is a heartwarming tale of love's serendipitous nature amidst the magic of the holiday season.
3. The Wedding Singer (1985)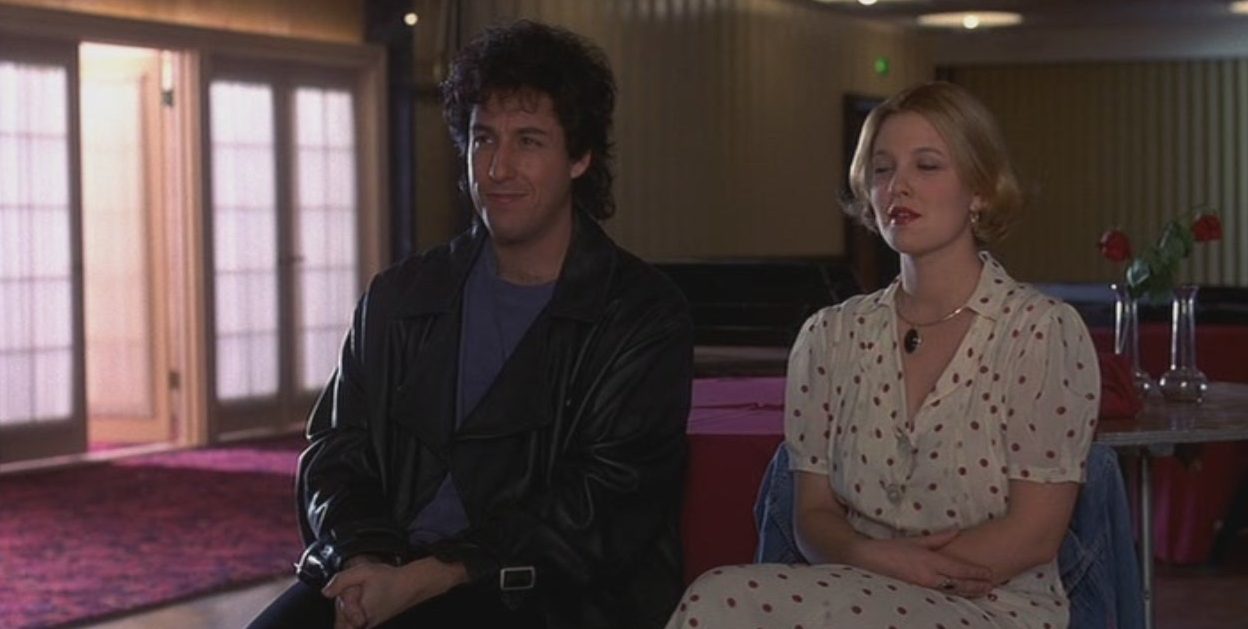 Frank Coraci's 'The Wedding Singer' is another delightful romantic comedy that captures the essence of love, much like 'Love Is in the Air.' Starring Adam Sandler, Drew Barrymore, Christina Pickles, and Christine Taylor, the film is set in 1985 and centers around a wedding singer who unexpectedly falls head over heels for a waitress. It's a heartwarming journey filled with '80s nostalgia, catchy tunes, and the enduring theme that love can strike in the most unexpected places, making it a perfect companion to 'Love Is in the Air.'
2. A Lot like Love (2005)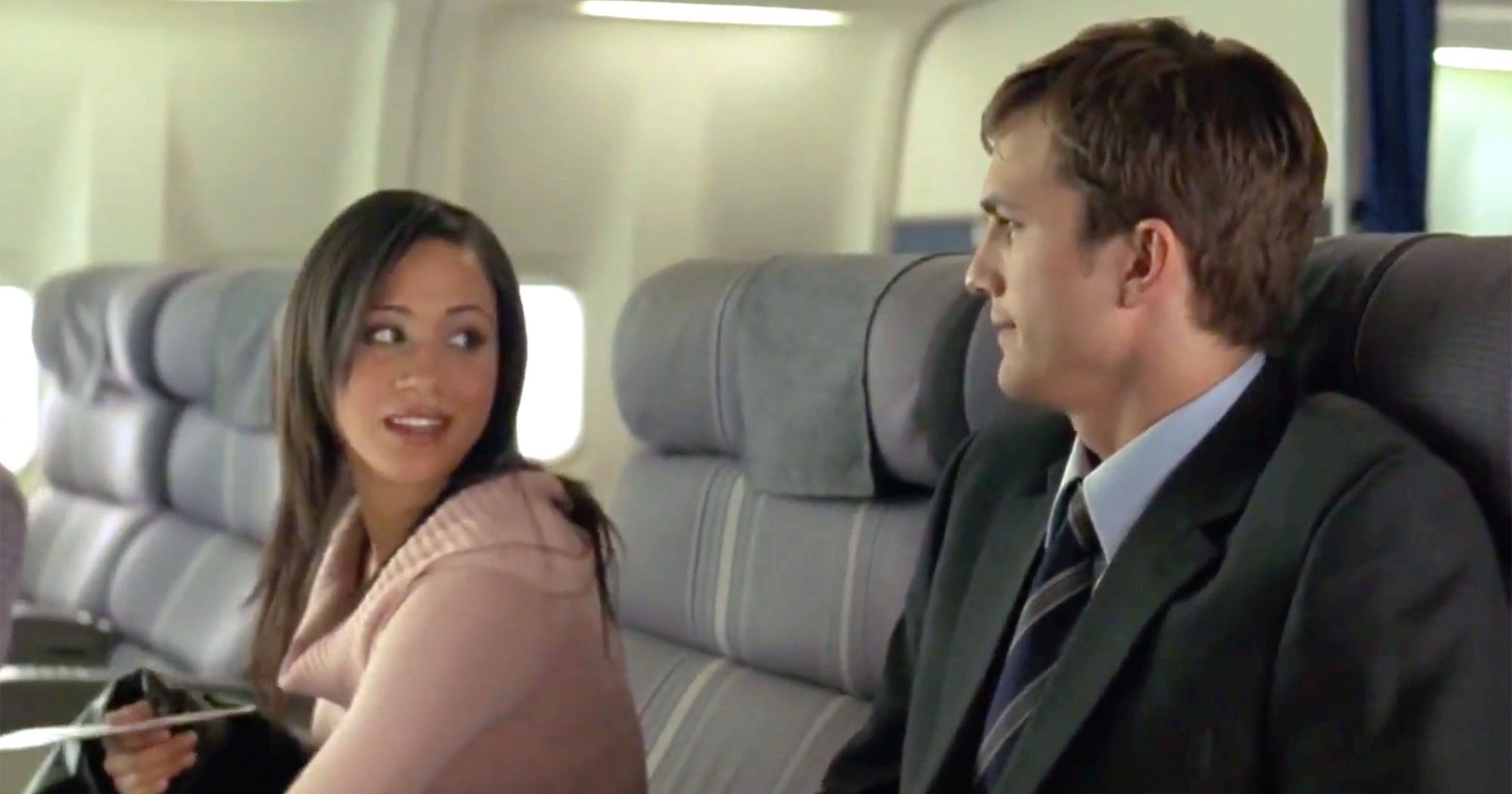 Featuring the charismatic duo of Ashton Kutcher and Amanda Peet in its lead roles, 'A Lot Like Love' is a romantic comedy-drama directed by Nigel Cole. 'A Lot Like Love' follows the journey of Oliver (Ashton Kutcher) and Emily (Amanda Peet), who meet on a flight from Los Angeles to New York and share an instant connection. However, circumstances and timing never seem to align for them to be together. Over the years, they cross paths at different stages of their lives, navigating relationships, career changes, and personal growth. Their bond deepens despite the challenges, ultimately leading to a realization of their true feelings. Similar to 'Love Is in the Air,' 'A Lot Like Love' explores the complexities of timing and the enduring nature of love. Both films capture the essence of serendipity and how love can evolve and flourish over time, even when life's obstacles get in the way.
1. The Perfect Man (2005)
Directed by Mark Rosman and written by Gina Wendkos, 'The Perfect Man' is a romantic comedy film featuring a talented cast including Hilary Duff, Heather Locklear, and Chris Noth. In 'The Perfect Man,' Holly Hamilton (Hilary Duff) and her mother Jean (Heather Locklear) have a knack for constantly moving to new places whenever Jean's romantic relationships go awry. Holly decides to take matters into her own hands by creating an imaginary secret admirer, who sends her mother love letters and gifts, hoping to boost her mom's self-esteem and keep her from making impulsive moves. However, things get complicated when the fictitious suitor becomes real and Holly finds herself navigating her own romantic entanglements. Reminiscent of 'Love Is in the Air,' 'The Perfect Man' explores the intricacies of love and the often unpredictable nature of relationships. Both films highlight the lengths people go to for the sake of love and the humorous and heartwarming moments that arise in the process.
Read More: Is Netflix's Love Is in the Air Based on a True Story?