Directed by Robert Schwentke, 'R.I.P.D.' is a supernatural buddy cop comedy based on Peter M. Lenkov's comic book of the same name. Starring Ryan Reynolds and Jeff Bridges, the film revolves around an afterlife police force agency tasked with catching souls of the undead that have escaped their final judgment. Though it was met with a negative critical response upon its release in 2013, many still adore it for its hilarious comedy and outlandish premise.
It follows Nick Walker, a newly undead Bostonian cop, who is recruited as an R.I.P.D. officer and partnered with Roy Pulsipher, a lawman from the Old West. When the two stumble across a sinister scheme that could bring chaos to the afterlife, they must work together to stop it. If you liked the light-hearted and fun dynamic between the duo, here are some similar movies you might enjoy. You can watch most of these movies like 'R.I.P.D.' on Netflix, Amazon Prime, and Hulu!
10. Charlie's Angels (2019)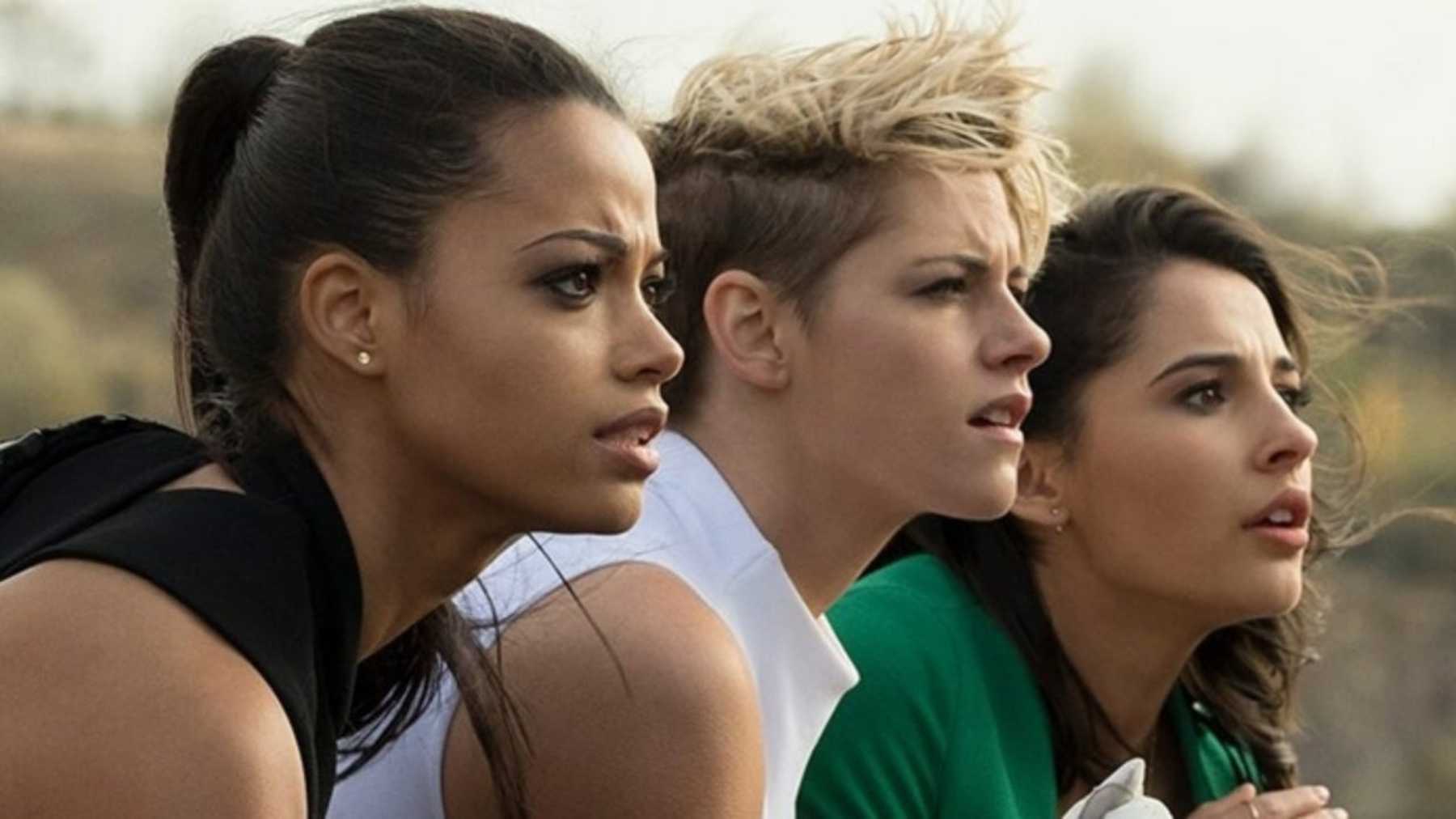 If you're in the mood for an action comedy with similar entertainment value to 'R.I.P.D.' but with female leads, you might enjoy the third installment in the established universe of Charlie's Angels. Written and directed by Elizabeth Banks, this movie revolves around the characters of Rebekah, Jane, Sabina, and Elena as they try to prevent a revolutionary piece of technology from falling into the wrong hands.
Like Nick from 'R.I.P.D.,' Elena acts as a newcomer to an organization and ends up playing a vital part in preventing its collapse. If you're looking for a simple plot with good comedic timing and enjoyable action, 'Charlie's Angels' will prove to be a movie that won't disappoint.
9. Kingsman: The Secret Service (2014)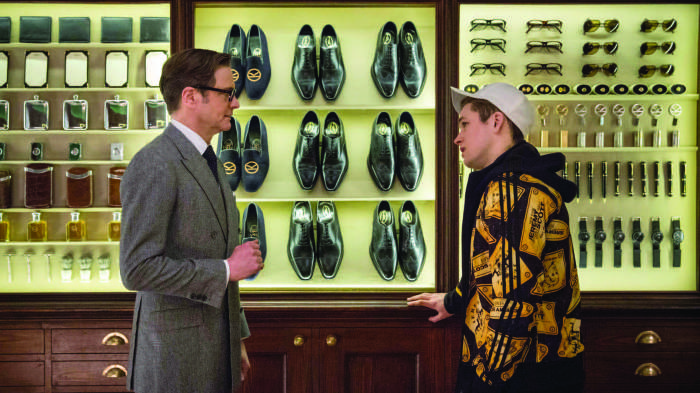 Directed by Matthew Vaughn, 'Kingsman: The Secret Service,' similar to 'R.I.P.D.' is also based on a comic book of the same name. With a covert spy organization at its center, the plot follows the characters of Gary "Uggsy" Unwin and Harry Hart. While Uggsy is tested in a challenging training program, an evil Billionaire, Valentine's plans of mass culling — in the name of environmentalism — are revealed.
With the help of other agents, Uggsy tries to stop Valentine and prove his worth to the organization. This spy action comedy resembles 'R.I.P.D.' with similar concepts of heroes working within an unusual organization and showcases their contribution towards saving the world.
8. The Heat (2013)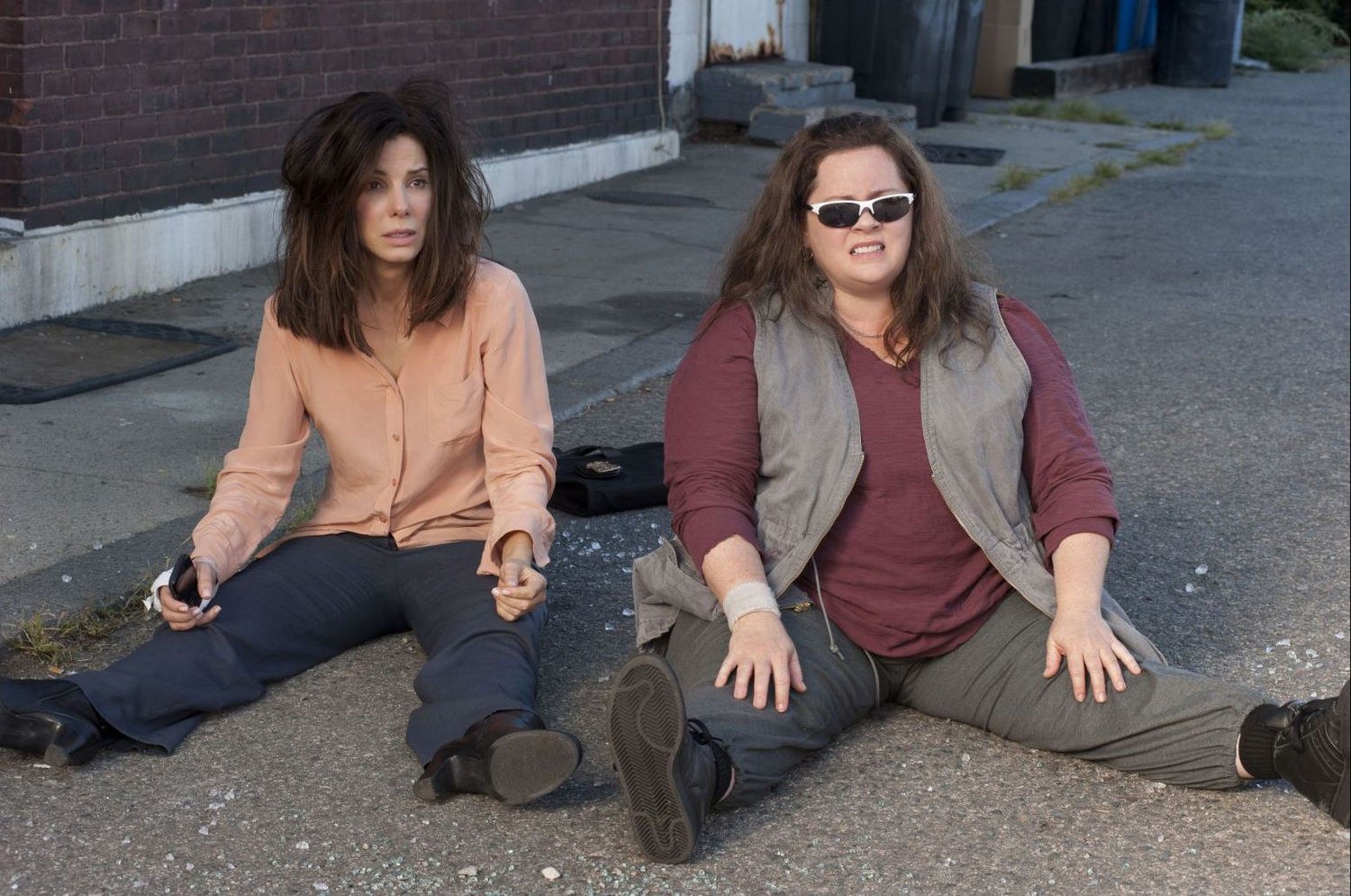 Directed by Paul Feig, Melissa McCarthy and Sandra Bullock star in this buddy-cop comedy, 'The Heat.' Sarah Ashburn, a tightly wound FBI agent, is partnered up for a mission with the compulsive and crass detective from Boston, Shannon Mullins. Initially, their polar opposite personalities make the two women constantly argue and bicker, but in their mutual pursuit of a drug lord, they eventually end up finding common ground to bond over. Similar to 'R.I.P.D.,' 'The Heat' also uses formulaic plot points and themes, all the while providing hilariously amusing dynamics and characters.
7. The Green Hornet (2011)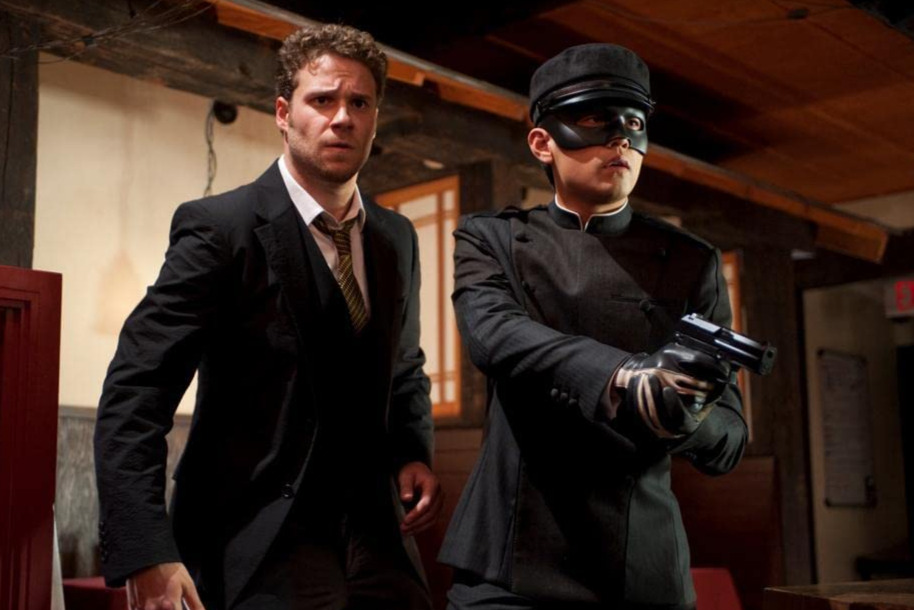 The Green Hornet, directed by Michel Gondry, is based on a character born on the radio in the 30s. Seth Rogen plays the role of the titular character in this superhero comedy alongside Jay Chou. Britt Reid, our protagonist, is the spoiled rich son of the publisher of the Daily Sentinel. When he inherits his father's entire wealth, he fires most of his house staff except for the mechanic, Kato — whom he hires as his assistant.
As their friendship grows, Britt manages to convince Kato that between his wealth and Kato's martial arts skills, they can become a crime-fighting duo. And so The Green Hornet (and his partner) are born. Most of the plot involves this vigilante duo working towards taking down a Russian crime leader, Chudnofsky. Crimefighting is at the center of both 'The Green Hornet' as well as 'R.I.P.D.' and is used as a way for the protagonist to bond with his partner. By allowing more development for its characters and lacing big action scenes with comedy, 'The Green Hornet' makes for an entertaining watch.
6. Rush Hour (1998)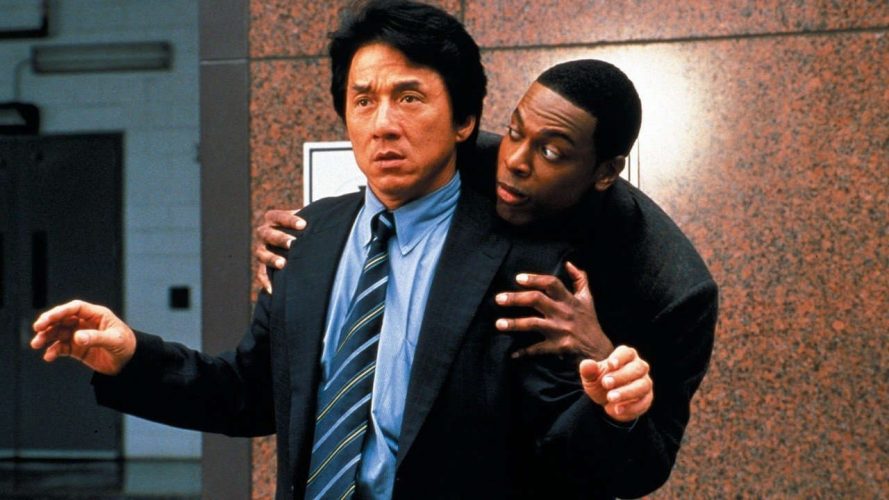 Starring Jackie Chan and Chris Tucker, 'Rush Hour' is a comedy action directed by Brett Ratner. The film focuses on two protagonists, James Carter, an LAPD Detective, and Lee, a Hong Kong Inspector. When the two are all but benched by the FBI from the case of the kidnapping of a Chinese diplomat's daughter— they decide to solve it together.
Filled with slapstick action and comedy, 'Rush Hour' focuses on the friendship between Carter and Lee and how it develops throughout the plot. Both 'Rush Hour' and 'R.I.P.D' are cop comedies with plots that are only enhanced by the chemistry between their characters. Much like 'R.I.P.D,' the highlight of this movie is also the fun dynamic between the main characters.
5. Goosebumps (2015)

Based on a series of children's books with the same name, 'Goosebumps' is a horror comedy directed by Rob Letterman. After his father's death, high schooler Zach Cooper has to move to a small town in Madison. There he meets his next-door neighbor Hannah who has an overly protective father. Suspicious of Hannah's dad, Zach breaks into their house with his friend Champ. Finding shelves filled with manuscripts of all the Goosebumps novels, Zach cracks one open, which leads to its titular monster escaping from the story out to the real world. Later, he finds out that Hannah's dad is R.L. Stine, the Goosebumps author, and that the manuscripts at his house all have monsters from his stories trapped inside of them.
When, one of the monsters, Slappy, releases all the other monsters from their imprisonment the kids have to work with Stine to stop them from wreaking havoc. Both 'Goosebumps' and 'R.I.P.D' revolve around hunting down supernatural creatures, and if you enjoyed the CGI-ed supernatural element of 'R.I.P.D' you'll enjoy watching the 'Goosebumps' monsters come to life.
4. Bill & Ted's Bogus Journey (1991)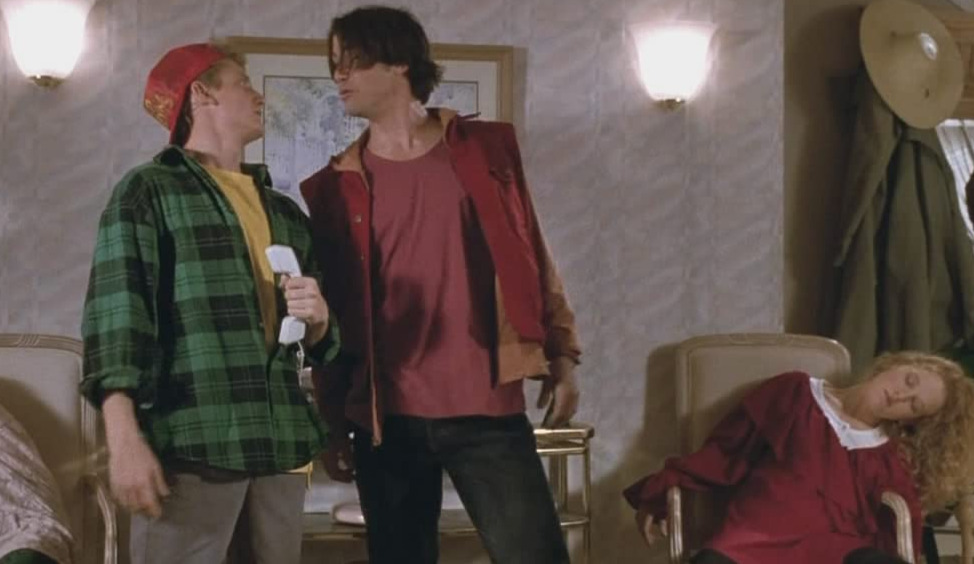 Directorial Debut of Peter Hewitt, 'Bill & Ted's Bogus Journey' is the sequel to 'Bill & Ted's Excellent Adventure.' It's a comedy sci-fi that follows Bill and Ted into the afterlife. Death presents them with the opportunity to win back their souls by besting him in a game of their choosing. Though Bill and Ted try to escape back to the world of the living at first, eventually they realize that their best bet is to take Death up on his offer.
What follows are hilariously heated games of Battleship, Clue, and more as Bill and Ted try to escape the afterlife. While 'R.I.P.D.' antagonizes the souls trying to escape death, 'Bill & Ted's Bogus Journey' makes us root for characters with the same intentions. Both are comedy-filled stories about the afterlife with an entertaining duo at its center.
3. 6 Underground (2019)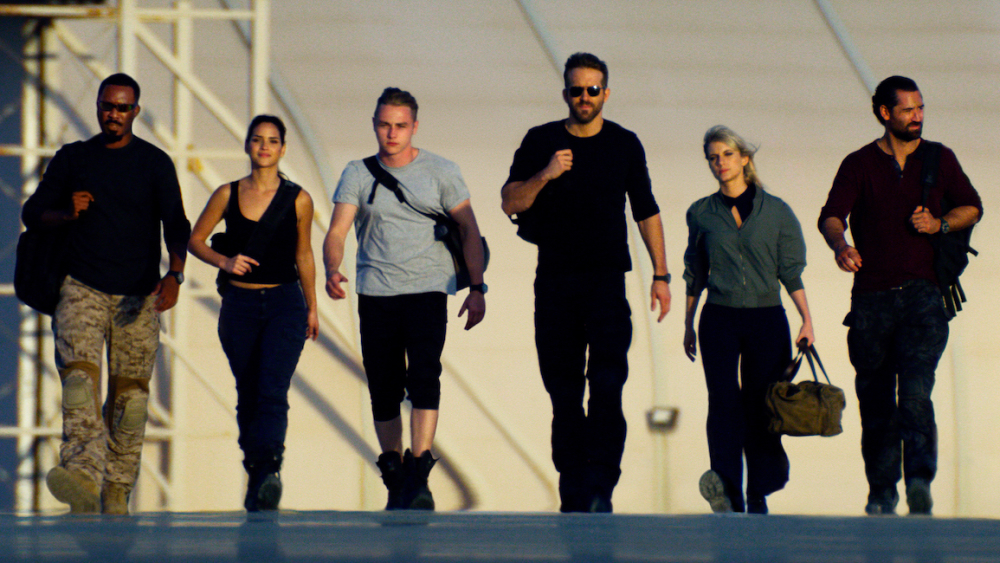 '6 Underground', directed by Michael Bay, is an action thriller following the story of a billionaire philanthropist — Magnet S. Johnson. Magnet, now known as One, forms a group of vigilantes who have all faked their deaths to take down terrorist organizations from around the world. The plot centers around the team's first assignment, with intermixed flashes of their respective pasts.
The movie has a fun cast of characters with interesting dynamics between them and consists of enthralling action sequences to keep the audience captivated. Similar to 'R.I.P.D,' this movie revolves around high stake plot and heroics. Both movies also have that particular brand of Ryan Reynolds humor that viewers may enjoy.
2. Ghostbusters (1984)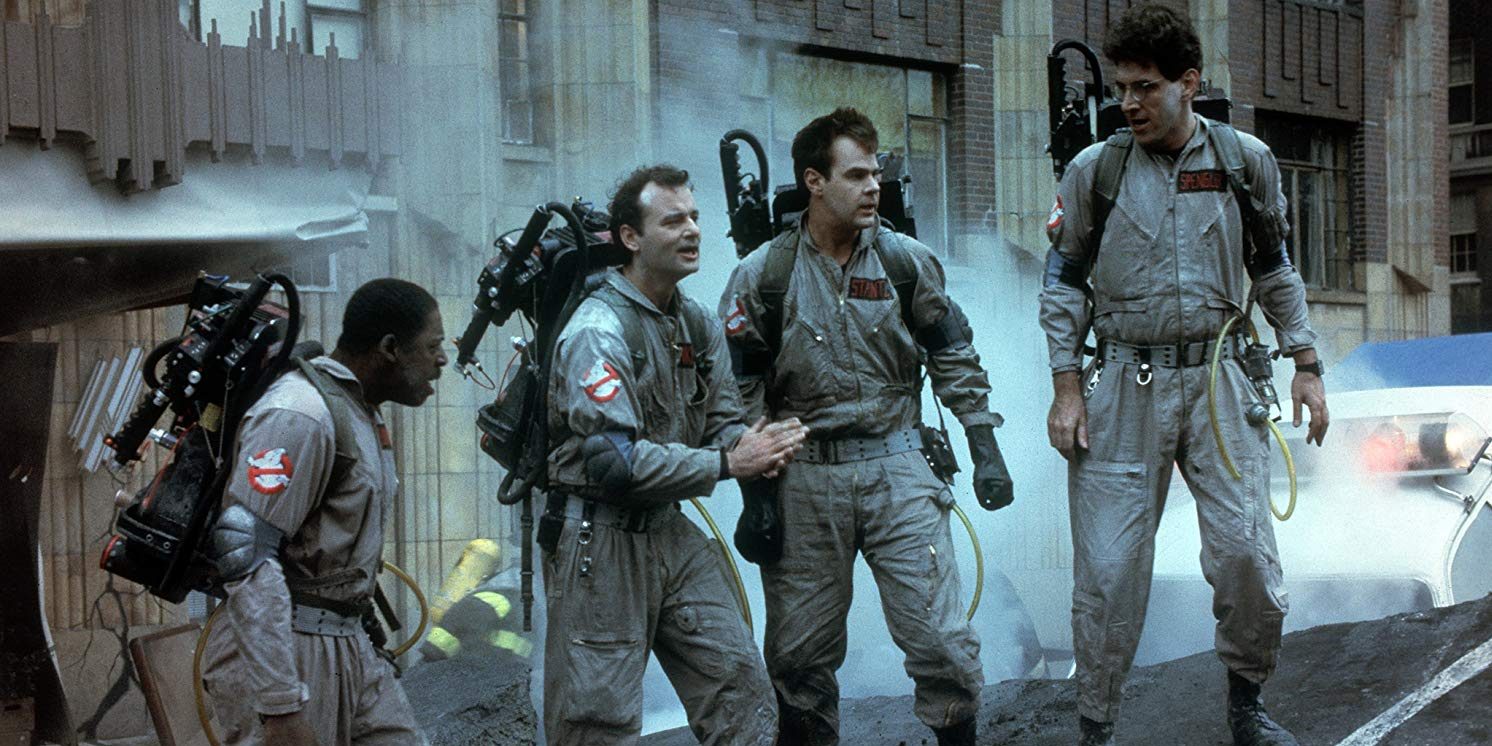 'Ghostbusters' is a supernatural comedy directed by Ivan Reitman. This extremely influential movie is beloved by many for its remarkable ability to successfully translate a sci-fi and horror plot into a comedy. The movie tells the story of three ex-university parapsychology professors turned private investigators who deal with matters involving ghosts and ghouls.
Following successful cases, their business eventually grows, and the trio — Peter, Ray, and Egon, take on a new member Winston. As they continue to clear the city of the paranormal, they come across a demigod named Zuul, and ghostly chaos ensues. Like, 'R.I.P.D', 'Ghostbusters' employs protagonists as saviors against the destruction caused by the paranormal and does so in an entertaining comedic way.
1. Men in Black (1997)

'Men In Black' is the first installment in a series of sci-fi comedy action movies adapted from a similarly named comic book that is now owned by Marvel. Directed by Barry Sonnenfeld, 'Men In Black' is a critically acclaimed cinematic classic, with amazing on-screen chemistry between its two leads, Tommy Lee Jones and Will Smith. MIB is a secret unofficial government organization that deals with extraterrestrial activities on Earth and ensures alien confidentiality from public knowledge.
The movie revolves around two MIB agents, newbie Agent J, and veteran Agent K as they embark on a mission to prevent intergalactic war and the subsequent annihilation of planet Earth. The similarities in the plot points between 'Men In Black' and 'R.I.P.D' are obvious. Both focus on a mentor-mentee relationship wherein they try and prevent impending mass destruction. If you enjoyed the latter, you'll definitely take a liking to the former.
Read More: R.I.P.D. 2 Ending, Explained: Who Kills Roycephus Pulsipher?