Grant Singer takes his inaugural step into the realm of filmmaking with his directorial debut, a gripping crime thriller titled 'Reptile.' Singer co-wrote the screenplay with Benjamin Brewer and Benicio del Toro, in addition to crafting the story alongside Brewer. The film boasts a stellar cast led by Benicio del Toro, with notable performances from Justin Timberlake, Alicia Silverstone, Eric Bogosian, Ato Essandoh, Domenick Lombardozzi, and Michael Pitt.
Set against the backdrop of a grisly murder involving a young real estate agent, the movie follows a seasoned detective as he embarks on a relentless quest for truth. In a case where appearances are deceiving, he finds himself unraveling not only the mysteries surrounding the crime but also the illusions that have shrouded his own life.
Dive into a world of gripping mysteries and relentless suspense, where every twist keeps you on the edge of your seat. If 'Reptile' left you craving for more heart-pounding thrillers, buckle up for a rollercoaster ride through a labyrinth of enigmas in these cinematic gems. You can watch most of these movies like 'Reptile' on Netflix, Hulu, or Amazon Prime.
10. Small Town Crime (2017)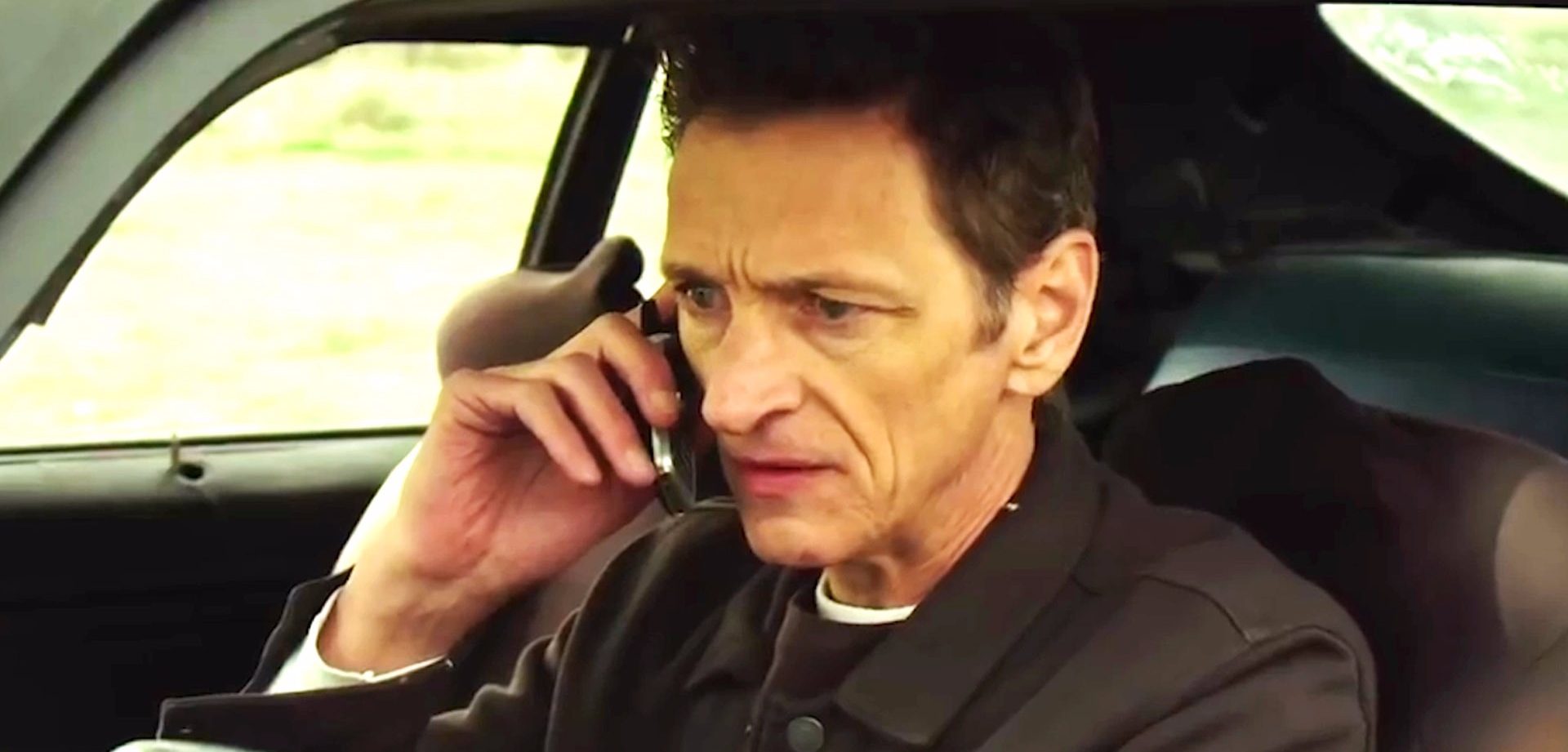 'Small Town Crime,' much like 'Reptile,' is a gripping neo-noir thriller that takes you on a suspenseful journey. Directed by Eshom Nelms and Ian Nelms, the film follows John Hawkes, an alcoholic ex-cop who stumbles upon a near-dead woman on the side of a road. Compelled to unravel the mystery and locate the killer, he dives headfirst into a dangerous investigation. Along the way, he crosses paths with a host of shady characters, inadvertently putting his family in peril. With a stellar ensemble cast featuring Anthony Anderson, Clifton Collins Jr., Michael Vartan, Caity Lotz, James Lafferty, Robert Forster, and Octavia Spencer, 'Small Town Crime' delivers a thrilling and suspenseful experience reminiscent of the intrigue found in 'Reptile.'
9. Cold in July (2014)
Similar to the tense atmosphere in 'Reptile,' 'Cold in July' is an independent crime thriller set in 1980s Texas. Directed by Jim Mickle and based on the novel by Joe R. Lansdale, the film stars Michael C. Hall as a man thrust into a web of violence after killing a burglar. The story escalates when the burglar's vengeful father, played by Sam Shepard, seeks retribution. To add more complexity, a private investigator portrayed by Don Johnson enters the scene, intensifying the suspense and intrigue. Much like the compelling narrative of 'Reptile,' 'Cold in July' delivers a riveting tale of crime, revenge, and unexpected twists.
8. The Secret in their Eyes (2015)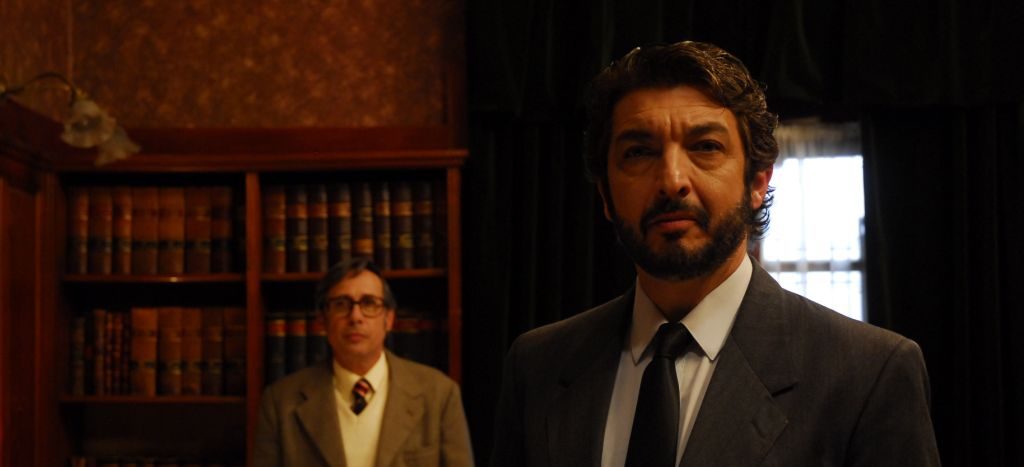 'The Secret in Their Eyes' (Spanish: 'El secreto de sus ojos') is an exhilarating Argentine-Spanish crime drama carefully concocted by Juan José Campanella, who serves as the director, editor and producer. The screenplay, co-written by Campanella and Eduardo Sacheri, is based on Sacheri's 2005 novel 'La pregunta de sus ojos.' The film boasts a talented cast including Ricardo Darín, Soledad Villamil, Pablo Rago, Javier Godino, and Guillermo Francella.
At its core, the movie delves into the intricate relationship between judicial colleagues Benjamín Espósito (Darín) and Irene Hastings (Villamil). Set against the backdrop of 1970s Argentina, their professional partnership takes a riveting turn as they jointly investigate a murder case, leading to a complex and enthralling narrative. Much like the intrigue found in 'Reptile,' 'The Secret in Their Eyes' offers a compelling blend of crime, mystery, and drama, making it a must-watch for fans of suspenseful storytelling.
7. The Game (1997)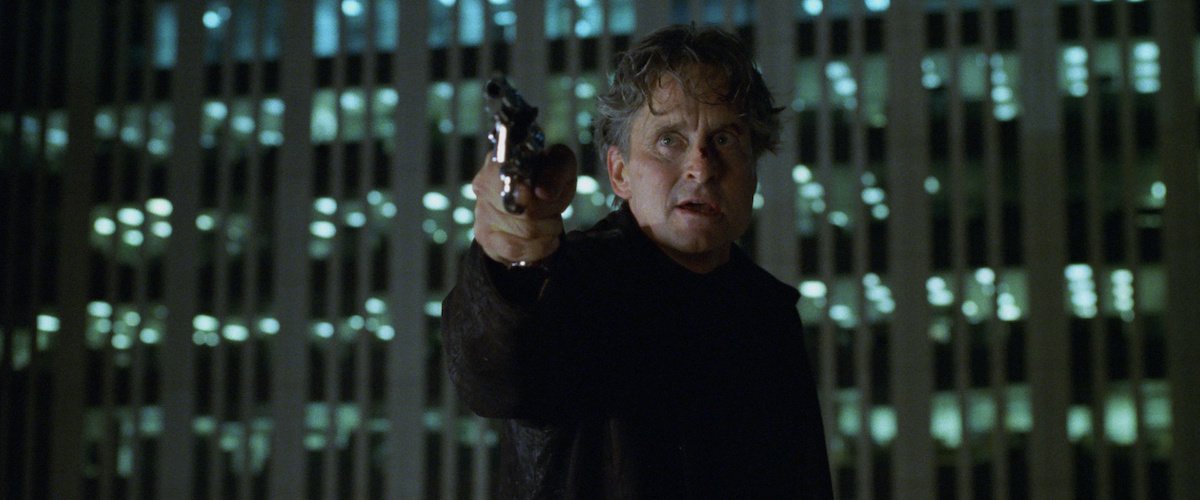 In the enigmatic world of 'The Game,' directed by David Fincher, Michael Douglas takes the lead as a prosperous investment banker. His life takes an unexpected turn when his brother gifts him a peculiar birthday present—an invitation to participate in a game. However, this is no ordinary game; it intricately intertwines with his reality in bizarre and unsettling ways. As the boundaries between the banker's actual existence and the game blur, a web of secrets and a grander conspiracy slowly unravels, creating a mind-bending mystery that keeps audiences on the edge of their seats.
'The Game' and 'Reptile' both thrust their protagonists into intricate webs of mystery and danger, where unraveling the truth becomes a matter of survival, blending suspenseful storytelling with themes of psychological complexity.
6. Gone Baby Gone (2007)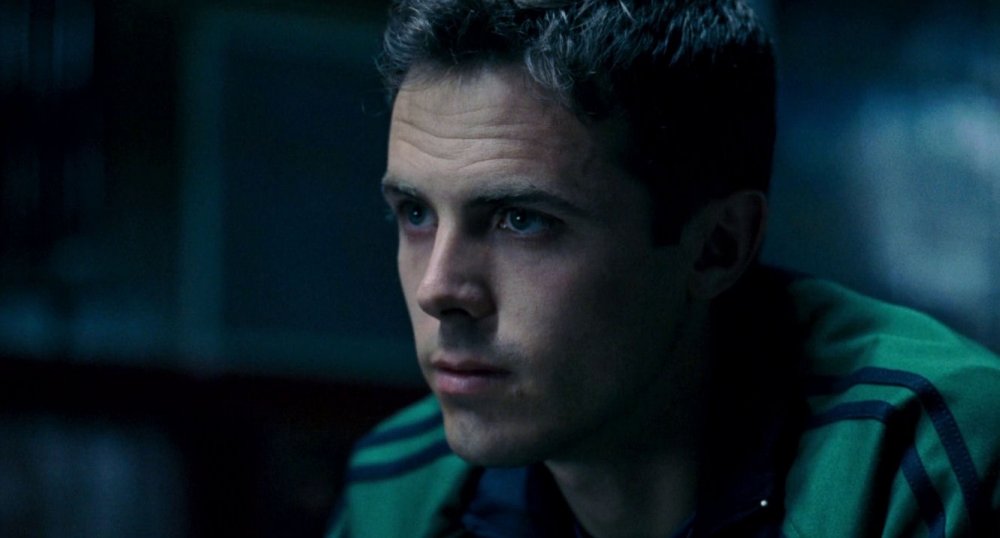 In 'Gone Baby Gone,' Ben Affleck's directorial debut, a young girl's abduction plunges Boston private investigators, played by Casey Affleck and Michelle Monaghan, into a harrowing search. Similar to the intrigue found in 'Reptile,' this neo-noir crime thriller, based on Dennis Lehane's novel, delves into the complex world of crime, morality, and the blurred lines between justice and personal vendettas. With a stellar cast including Morgan Freeman, Ed Harris, and Amy Ryan, both films navigate the shadowy realms of human behavior, making audiences question the depths of morality and justice in the face of compelling mysteries.
5. The Drop (2014)
In 'The Drop,' directed by Michaël R. Roskam and based on Dennis Lehane's gripping storytelling, Tom Hardy takes the lead as Bob Saginowski, a barman in a mafia-run establishment. Much like the intricate plot of 'Reptile,' this crime film immerses its protagonist in an unexpected investigation triggered by a bar robbery. With a stellar cast, including the late James Gandolfini in his final film role, Noomi Rapace, and Matthias Schoenaerts, both movies navigate the murky waters of crime, loyalty, and the unpredictable twists of fate that make them must-watch thrillers.
4. The Gift (2015)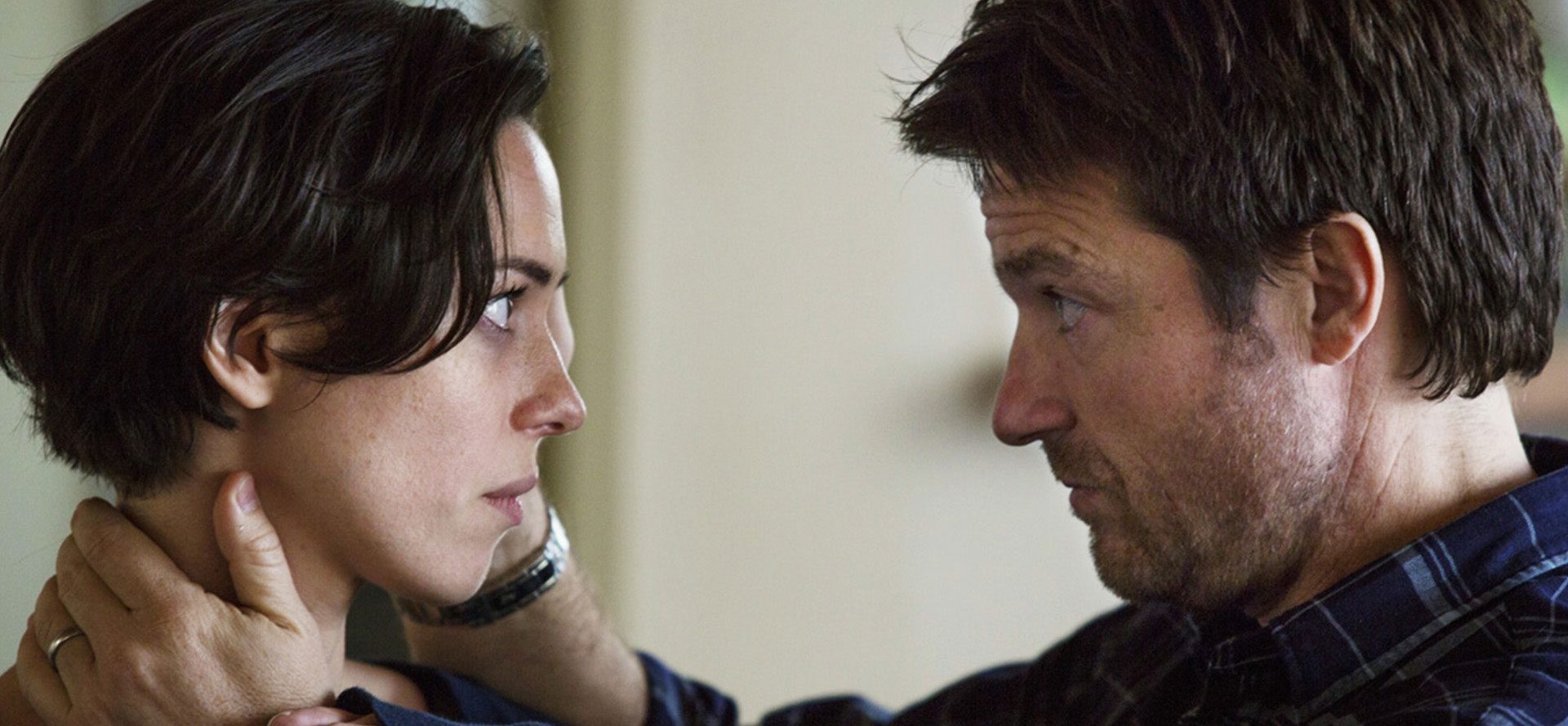 'The Gift,' Joel Edgerton's directorial debut in the psychological thriller genre, introduces a couple, portrayed by Jason Bateman and Rebecca Hall, who find their lives entangled with a mysterious and unsettling figure from the husband's past, played by Edgerton. Much like the enigmatic nature of 'Reptile,' this film explores the dark undercurrents of human relationships, where secrets and hidden motives lurk beneath the surface. Both movies immerse viewers in a web of suspense, psychological tension, and moral ambiguity, making them engaging choices for fans of intricate storytelling.
3. Blue Ruin (2013)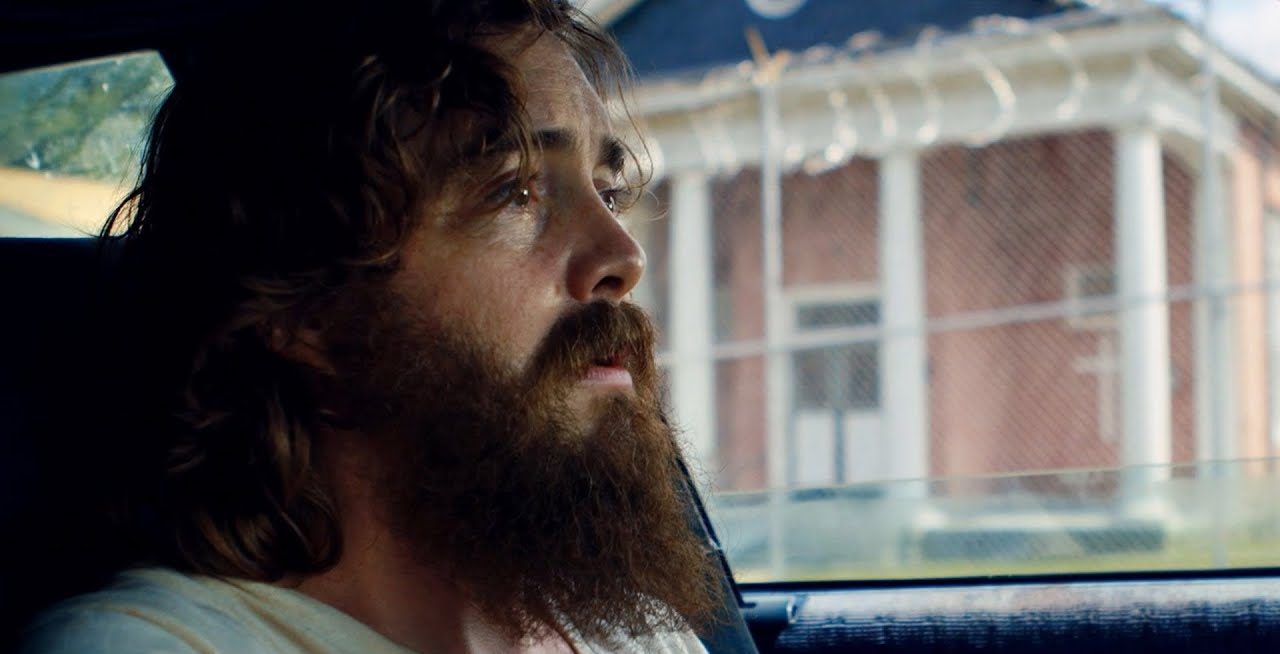 'Blue Ruin' is a gripping revenge thriller directed and written by Jeremy Saulnier, featuring a compelling performance by Macon Blair in the lead role. In 'Blue Ruin,' Dwight, driven by a thirst for vengeance, embarks on a perilous journey to kill his parents' murderer, setting off a chain of violent events that collide with a ruthless criminal family.
Akin to the protagonist in 'Reptile,' Dwight's pursuit of justice unveils the complexities of morality and the unpredictable consequences that follow brutal crimes, making both films intense explorations of the blurred lines between right and wrong in the face of compelling mysteries.
2. Wind River (2017)
'Wind River' is a riveting neo-Western crime thriller directed by Taylor Sheridan. The film follows the collaboration between a skilled U.S. Fish and Wildlife Service tracker, portrayed by Jeremy Renner, and an FBI agent, played by Elizabeth Olsen, as they join forces to investigate a gruesome murder on the Wind River Indian Reservation in Wyoming. Their relentless pursuit of justice unveils layers of tragedy and injustice while navigating the harsh Wyoming wilderness.
Much like the relentless detective in 'Reptile,' Lambert and Banner's quest for truth uncovers layers of deception and despair, highlighting the intricate challenges of solving crimes in isolated and unforgiving terrains. Both films encapsulate the raw essence of crime thrillers, exploring the depths of human nature in the face of darkness and mystery.
1. The Girl with the Dragon Tattoo (2011)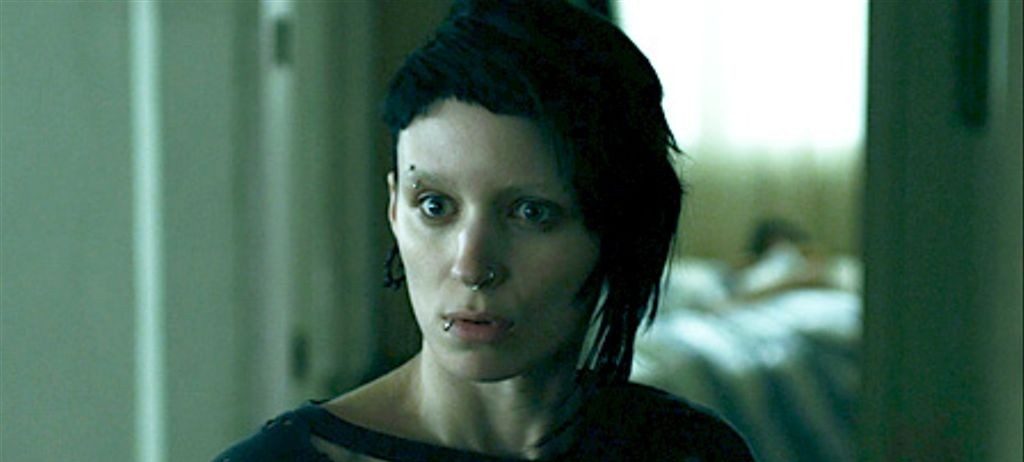 In David Fincher's adaptation of Stieg Larsson's compelling mystery, 'The Girl with the Dragon Tattoo,' journalist Mikael Blomkvist (Daniel Craig) collaborates with the brilliant yet troubled hacker, Lisbeth Salander (Rooney Mara), to unravel the enigma behind a wealthy girl's disappearance four decades ago. Their partnership mirrors the intricate dynamics explored in 'Reptile,' where detective and accomplices navigate shadowy realms to expose hidden truths. Both films share the theme of relentless pursuit for justice, showcasing the intricacies of human character under pressure, making them captivating explorations of mystery and intrigue that captivate audiences until the very end.
Read More: Underrated Crime Thriller Movies