Hulu's 'The Mill' is a psychological thriller film starring Lil Rel Howery ('Vacation Friends') as Joe Stevens, a business manager who finds himself imprisoned in an old stone grist mill. Joe must work at the mill under excruciating circumstances to survive while searching for answers about why he is imprisoned in the first place. Directed by Sean King O'Grady, the film uses allegory as an effective tool to comment on the relationship between employees and employers, particularly centering on the issues of toxic productivity standards and work culture. If you enjoyed watching 'The Mill' and are seeking more allegorical films, we've got you covered! Here is a list of similar films you will also enjoy. You can watch most of these movies like 'The Mill' on Netflix, Amazon Prime, and Hulu!
8. Escape Room (2019)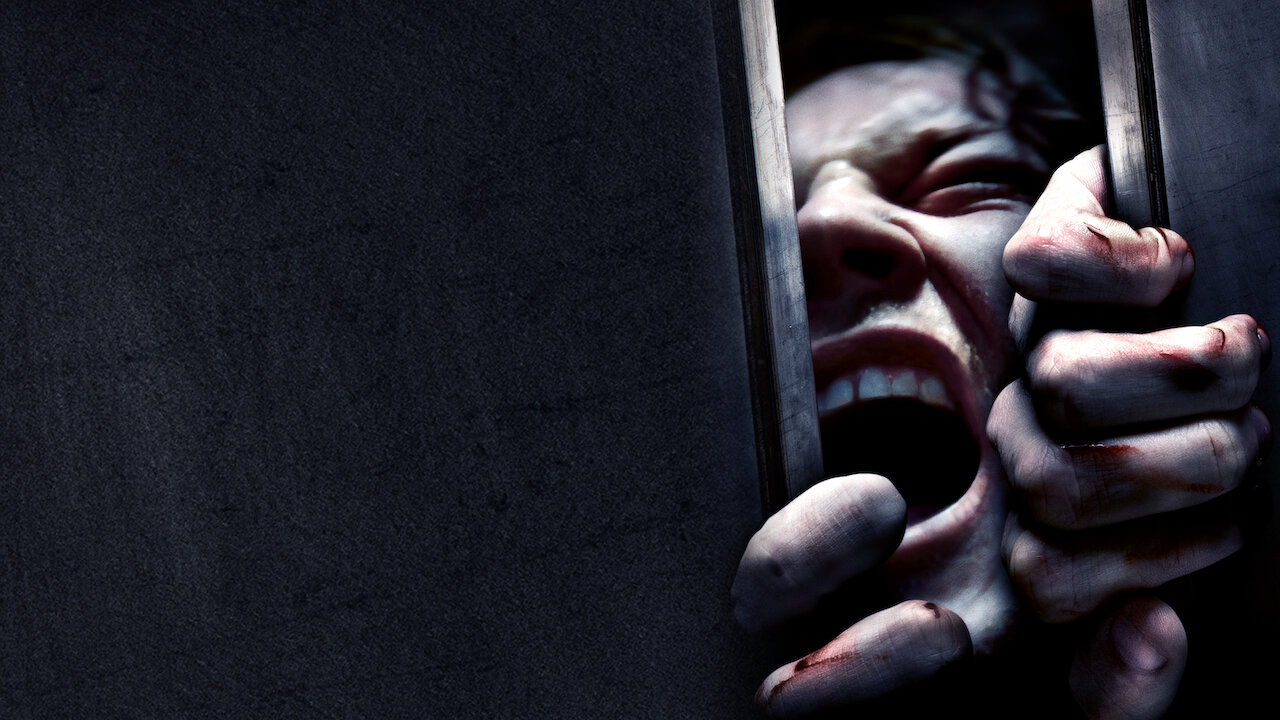 'Escape Room' is a psychological horror film directed by Adam Robitel and written by Bragi F. Schut and Maria Melnik. The film follows six strangers who find themselves trapped in a maze of deadly mystery rooms. As a result, they must work together and solve a series of clues to survive. Like 'The Mill,' the movie is an atmospheric thriller featuring characters trapped in a single location with their lives in the hands of an unforeseen power. Despite its relatively simple plot and a lack of nuance, viewers who enjoy thrillers with a splatter of slasher horror and twists will be entertained by 'Escape Room.'
7. Virtuosity (1995)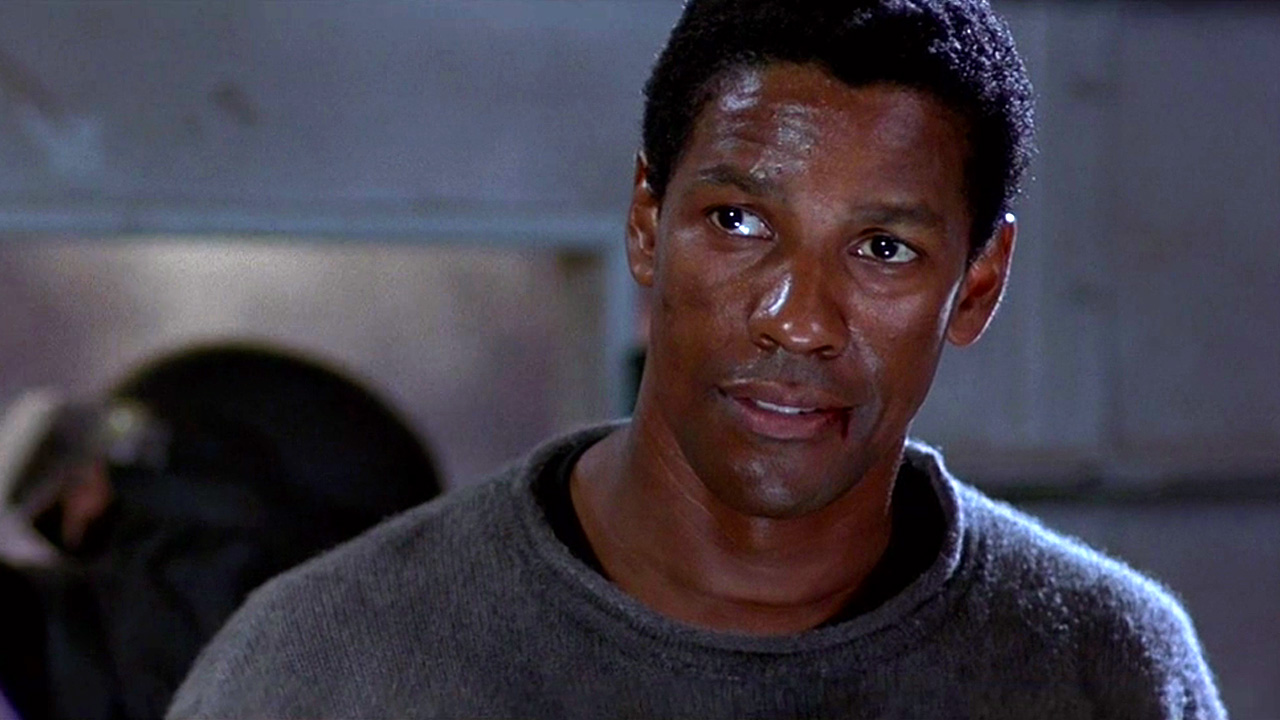 Directed by Brett Leonard, 'Virtuosity' is a science-fiction action film starring Denzel Washington and Russell Crowe in the lead roles. It revolves around Lt. Parker Barnes, an ex-cop who is trying to catch a dangerous serial killer. However, when Barnes learns that the culprit is a virtual reality simulation created using the personalities of notorious serial killers, he must do everything he can to stop it. While the film's basic premise differs from 'The Mill,' both movies feature the protagonist trying to outmaneuver and outsmart a set of computer algorithms. Moreover, 'Virtuosity' presents an intriguing, if not thrilling, take on the concept of simulated reality.
6. The Belko Experiment (2016)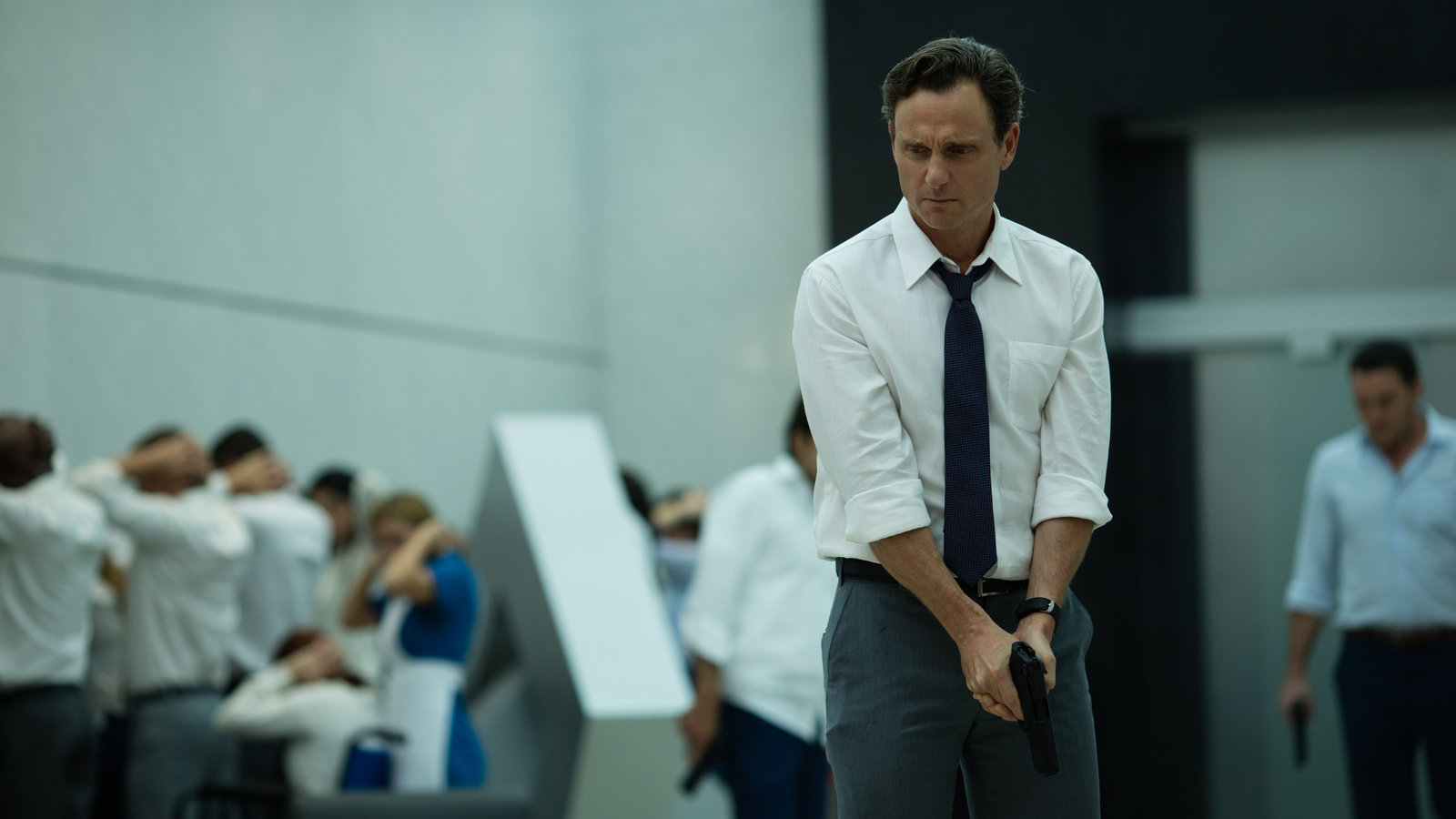 'The Belko Experiment' is a horror film directed by Greg McLean and written by James Gunn. It stars John Gallagher Jr., Tony Goldwyn, Adria Arjona, and Michael Rooker in the lead role. It tells the story of eighty Americans working abroad for the Colombia-based Belko Industries. However, their lives are upstaged when the group is locked inside their office building and must kill each other to survive. The film deals with employees facing life-threatening situations at their workplace, making it similar to 'The Mill.' Furthermore, 'The Belko Experiment' features some truly shocking moments filled with horror and gore that genre fans will enjoy.
5. Westworld (1973)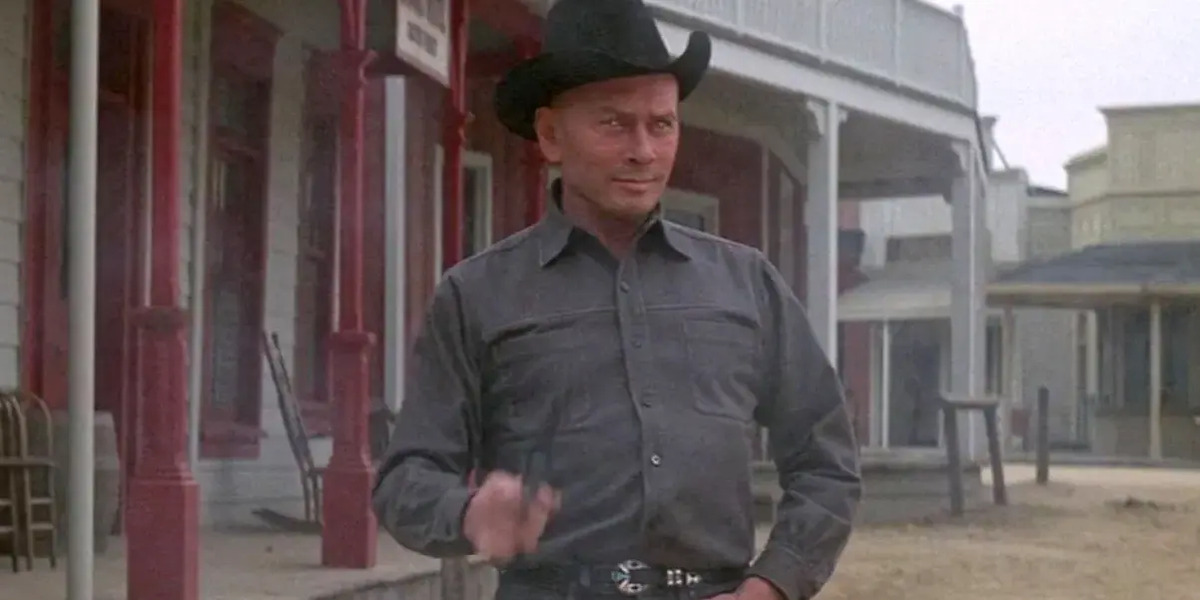 Written and directed by Michael Crichton, 'Westworld' is a science-fiction film with Western themes. Set at the titular interactive amusement park, the movie follows a group of guests forced to fight for survival when the android hosts inexplicably malfunction. The film balances surrealist and escapist fantasy elements with the gritty reality of the circumstances in which the guests are caught up. Therefore, despite its reliance on science-fiction and Western elements, the film shares some parallels with 'The Mill' through its inventive and tense atmospheric storytelling.
4. The Lighthouse (2019)
'The Lighthouse' is a horror drama movie directed by Robert Eggers and stars Willem Dafoe and Robert Pattinson in the lead roles. Set in the nineteenth century, it tells the story of two lighthouse keepers marooned by a wild storm at a remote New England outpost. However, the lighthouse keepers soon begin to experience horrifying and disturbing visions as their circumstances take a psychological toll on them. While the film is known for defying genre tropes, 'The Lighthouse' and its depiction of its main characters' perilous circumstances at their workplace will remind viewers of 'The Mill.' However, the drastically different subtext and nuances of the allegorical storytelling in 'The Lighthouse' make it a must-watch for cinema fans.
3. eXistenZ (1999)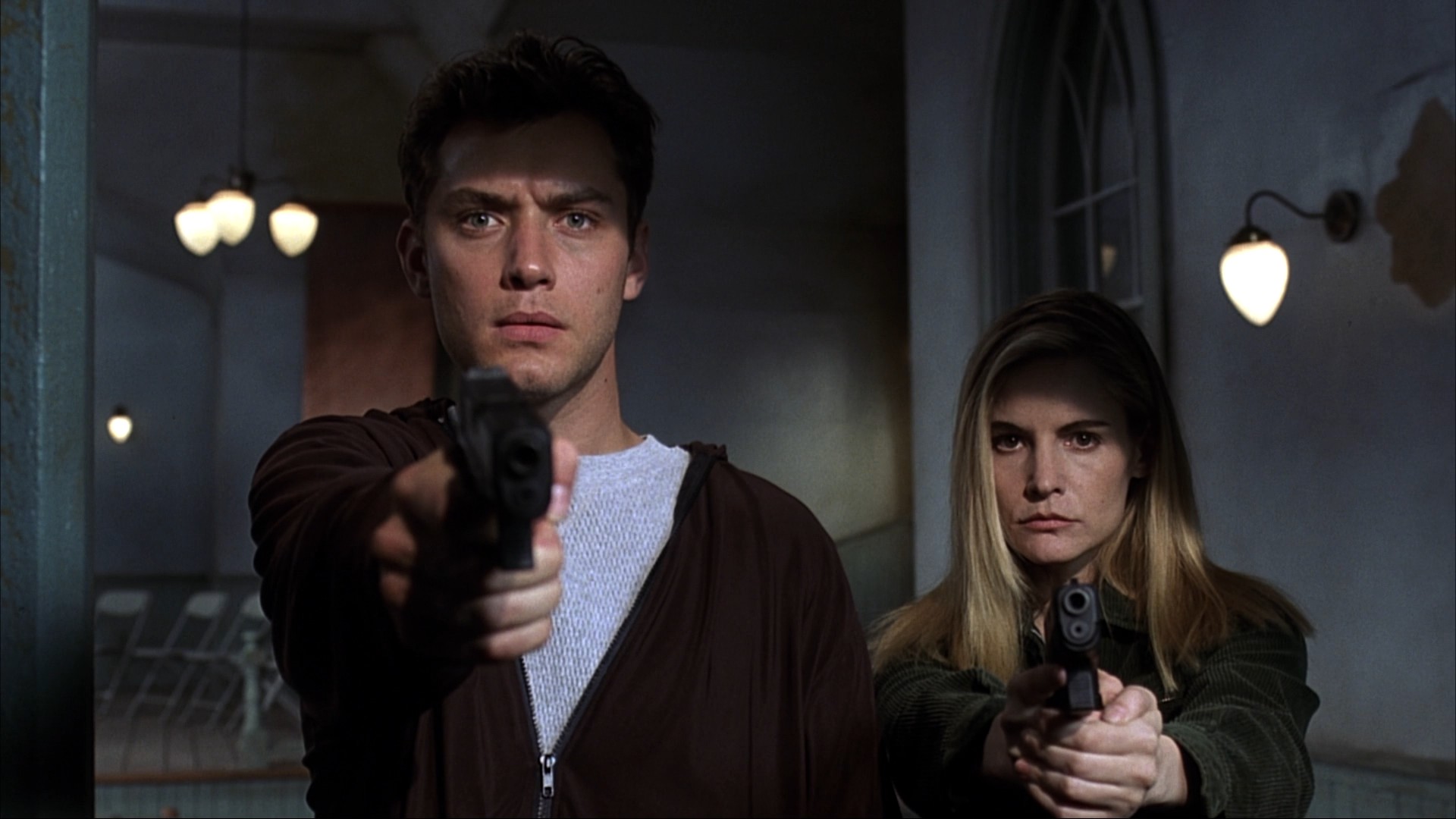 'Existenz' (also known as 'eXistenZ') is a science-fiction horror film written and directed by David Cronenberg. It stars Jennifer Jason Leigh, Jude Law, Ian Holm, Don McKellar, Callum Keith Rennie, Sarah Polley, Christopher Eccleston, and Willem Dafoe in the lead roles. It follows Allegra Geller, a game designer who creates a virtual reality game. However, when an assassin from the game targets her, Geller must play the game and determine whether it has been damaged. While the movie's basic differs from 'The Mill,' both movies feature the main characters facing a conflict in a simulated reality that directly affects their lives. However, the film uses virtual reality as an allegory to explore complex themes such as corporate espionage and anti-technology extremism.
2. Dark City (1998)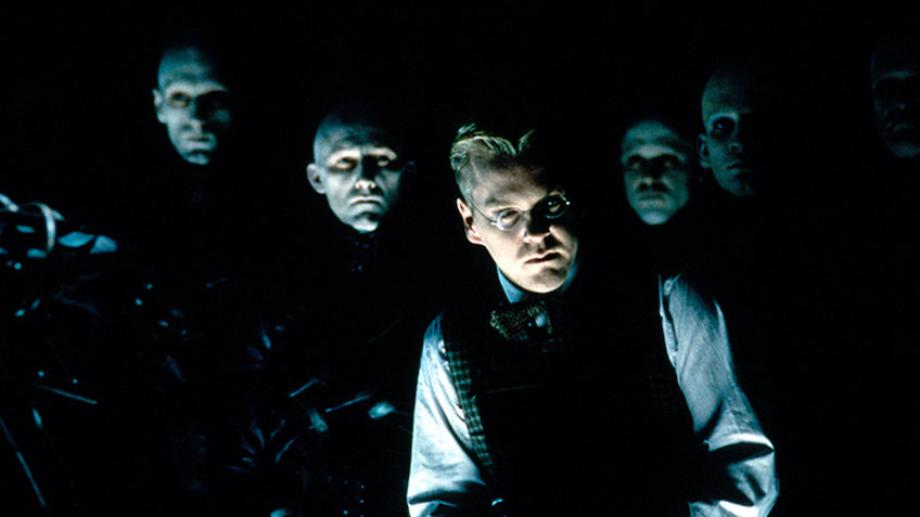 Directed by Alex Proyas, 'Dark City' is a neo-noir science-fiction film starring Rufus Sewell, William Hurt, Kiefer Sutherland, Jennifer Connelly, Richard O'Brien, and Ian Richardson. It follows John Murdoch, an amnesiac man who becomes a suspect of murder. As a result, Murdoch must discover his true identity and clear his name while the police and a mysterious group known as the "Strangers" chase him. Like 'The Mill,' the film uses allegory throughout its narrative to explore strong philosophical themes such as existentialism and liberation. 'Dark City' is arguably the best allegorical film, making it a must-watch for fans of 'The Mill.'
1. The Truman Show (1998)
'The Truman Show' is a science-fiction comedy-drama film directed by Peter Weir. It stars Jim Carrey as Truman Burbank, an insurance salesman with a mundane and oddly routine lifestyle. However, when Burbank slowly discovers that his life is part of a reality television show and everyone he knows, including his family, are merely paid actors, he plots to escape the sets. It is one of the best surrealist films ever made, a blend of metafiction and psychological drama with doses of romance and comedy. Like 'The Mill,' the movie features a protagonist trapped in an uncanny situation, leading to an intriguing search for answers that forces them to introspect their decisions. Moreover, both movies feature (Carrey and Howery) actors known for their comedic roles, delivering powerful dramatic performances. For those reasons, 'The Truman Show' takes the top spot in this list.
Read More: Best Psychological Thriller Movies