On the eve of Bastille Day in Paris, American drifter and pickpocket Michael Mason (Richard Madden) steals a woman's handbag, unaware that it contains explosives. He soon finds himself sinking fast in quicksand when he is mistaken for a terrorist responsible for the blast. Upon investigation, CIA agent Sean Briar (Idris Elba) finds out that Michael is just a pawn in a much bigger game, and he must bring the real conspirators to justice. Here are seven movies similar to 'The Take' AKA 'Bastille Day!' For this list, we are basing our picks on a mix of thrilling suspense, adrenaline rush inducing action, and conspiratorial plot interspersed with the police investigation.
7. The Accountant (2016)
'The Accountant' follows the protagonist, Christian Wolff (Ben Affleck), who's a mathematics savant with more affinity for numbers than most people as he's waging with Asperger syndrome. Using a small-town CPA office as a cover, he starts making his ends meet as a freelance accountant for perilous criminal organizations. When a Treasury agent (J.K. Simmons) closes in on his activities, he must realize what's at stake. A tapestry of flashbacks and twists will keep you on the edge of your seat, just like 'Bastille Day.'
6. 21 Bridges (2019)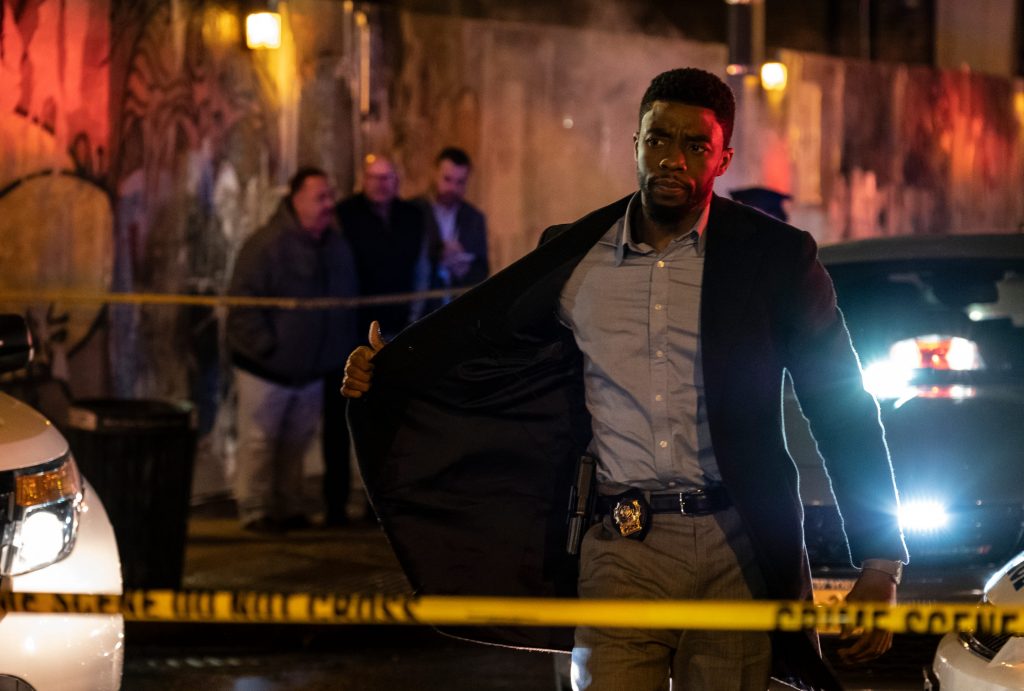 '21 Bridges' amalgamates a pumped-up cop-vs-criminal chase and beat-the-clock crime thriller in one movie. The tale unfurls one night in Manhattan when a planned drug heist involving two criminals – the level-headed Michael Trujillo (Stephen James), and the dangerous Ray Jackson Taylor Kitsch – goes awry. When the search, led by NYPD detective Andre Davis (Chadwick Boseman), intensifies, authorities decide to take extreme measures by closing all of Manhattan's 21 bridges to thwart the suspects from fleeing.
5. The Bourne Supremacy (2004)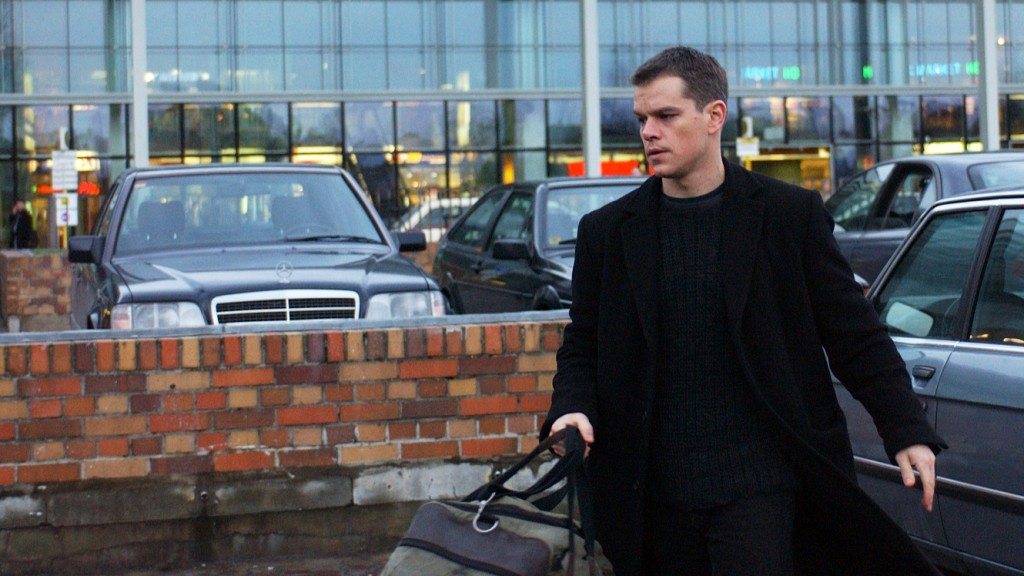 The protagonist here is in the same boat as Michael in 'The Take.' The second entry in the Bourne trilogy, 'The Bourne Supremacy' encompasses the trademark fights, narrow escapes, and life-and-death struggles as the others. The movie continues the story of Jason (Matt Damon) who is falsely framed in a CIA operation and is coerced to return to his old ways as an assassin to figure out why they are still on his trail. Its fast-paced, steady suspense and tense chases keep the viewer hooked from beginning to the very end.
4. 13 Hours: The Secret Soldiers of Benghazi (2016)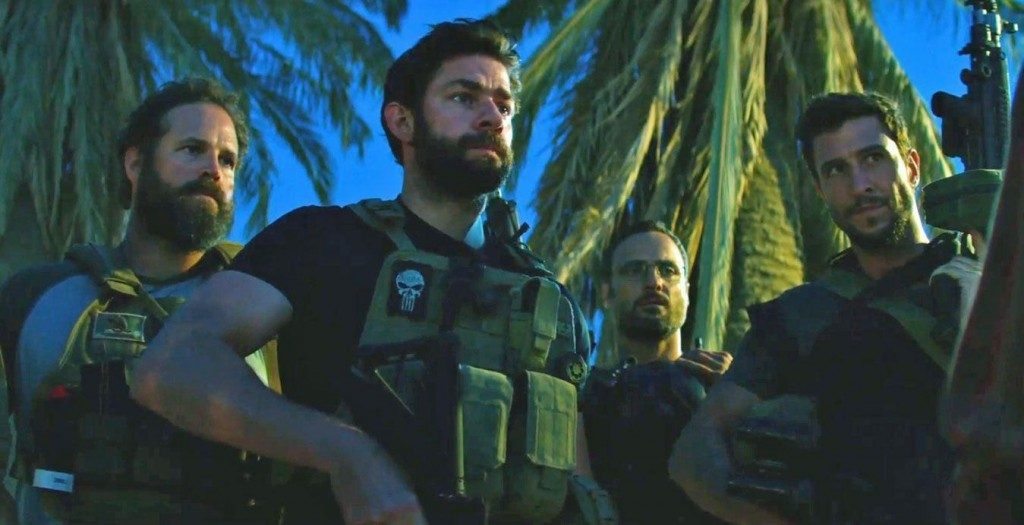 Starring John Krasinski, James Badge Dale, Pablo Schreiber, Max Martini, David Denman, and Dominic Fumusa in the lead roles, the movie follows a security team's unrelenting efforts as they fight to defend an American diplomatic compound situated in Benghazi, Libya, against a wave of terrorist attacks. Built around the 2012 attack in Libya that resulted in the death of four Americans, including Ambassador J. Christopher Steven, the movie blurs the real and surreal without losing its grip on the story.
3. Patriots Day (2016)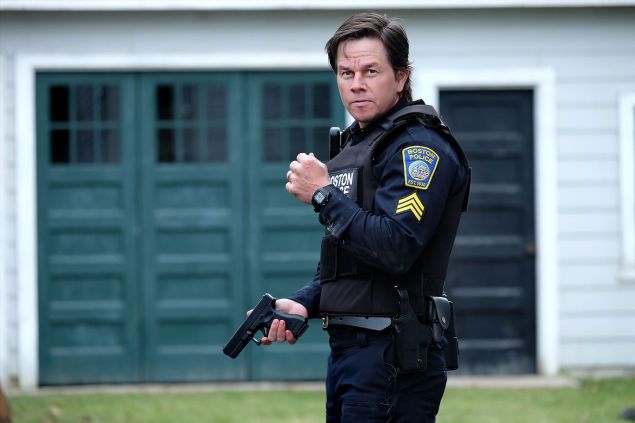 Based on the real-life ill-fated bombing that took place on April 15, 2013, during the annual Boston Marathon, 'Patriots Day' offers a stirring, sturdily crafted tribute to the fallen heroes of the tragedy without straying into exploitative action thriller territory. In the aftermath of the attack, police Sergeant Tommy Saunders (Mark Wahlberg), Commissioner Ed Davis (John Goodman), and FBI Special Agent Richard DesLauriers (Kevin Bacon) launch themselves steadfastly into the city-wide manhunt to find the terrorists behind it and bring them to justice.
2. The Commuter (2018)
'The Commuter' marks the fourth collaboration between Liam Neeson and director Jaume Collet-Serra. Set on a Metro-North train heading out of New York City, the story follows Michael MacCauley, an insurance salesman, whose daily mundane commute quickly turns into a race against time when he is forced to uncover the identity of a hidden passenger on the train before the last stop, or else his family pays the price. Unwittingly caught up in a criminal conspiracy, Michael's actions carry life and death stakes for everyone on the train.
1. Atomic Blonde (2017)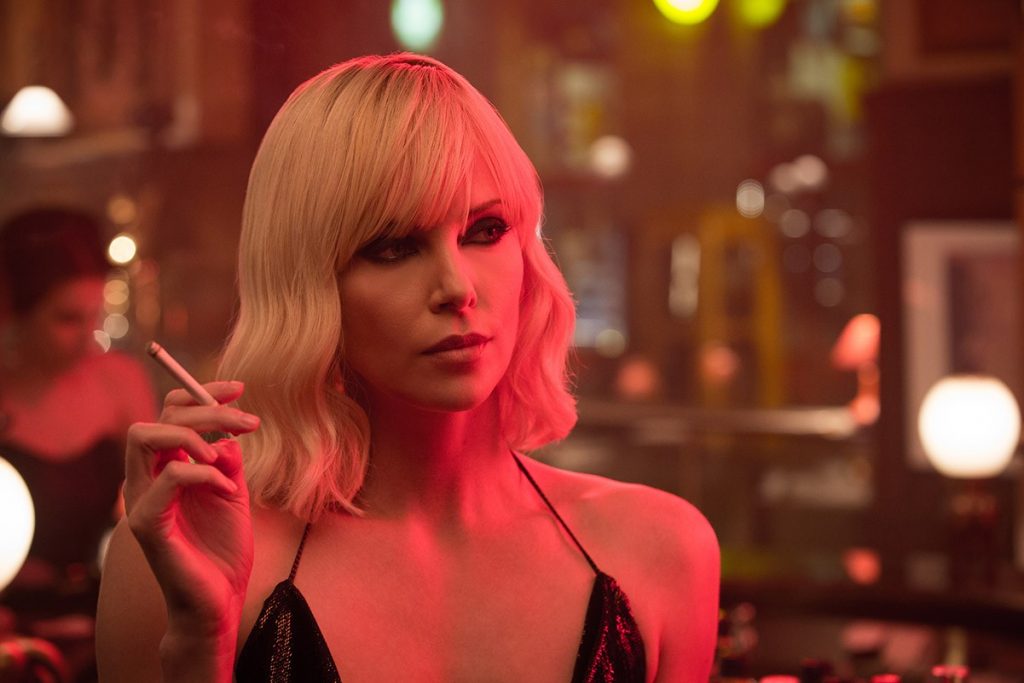 'Atomic Blonde' centers on the savage female protagonist, Lorraine Broughton (Charlize Theron), one of the most elite spies in MI6 who can even give John Wick a run for his money, if we do say so ourselves. In her mission to retrieve a valuable dossier and take down a vicious espionage ring, she teams up with an embedded station chief to navigate her way through the deadly game of spies, and what ensues is gratifyingly long takes of remarkable bone-crunching action. The fight choreography, execution, cinematography, and editing collectively make it one of the best action-thrillers of all time. If you had to watch one movie on this list, we highly recommend you go with this one.
Read More: Is The Take (Bastille Day) a True Story?