'The Right Stuff' is an eight-part drama series based on Tom Wolfe's non-fiction book of the same name. The highly celebrated 1983 movie precedes and inspires this small-screen Disney+ adaptation, that does it full justice. The Patrick J. Adams-led show follows the story of the test pilots who became the first American astronauts. It also puts bravery and showmanship in the spotlight. If you've already devoured 'The Right Stuff' and need some similar movies and shows to fill that void, we have these ten recommendations that are most likely to be right up your alley.
10. Away (2020-)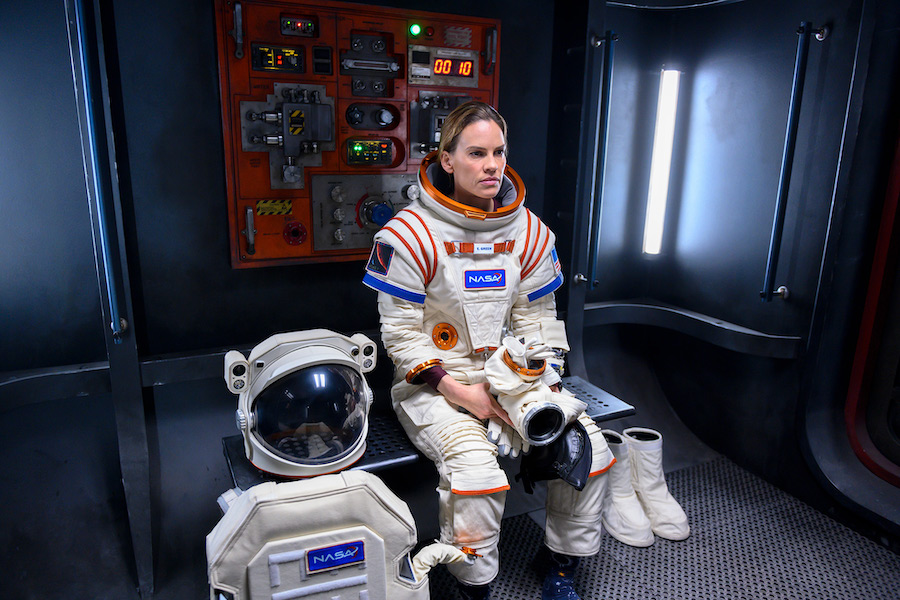 Hilary Swank stars as Commander Emma Green, who leads an international crew on a high-risk, three-year mission to Mars. The astronauts face several trials and tribulations, both technically and personally, as they bravely attempt to plow through their dangerous journey. Being the most recent entry on the list (2020), there's a decent chance that you've already binged all ten episodes of this gripping space travel drama. If not, let this serve as a reminder to do so.
9. Mars (2016-2018)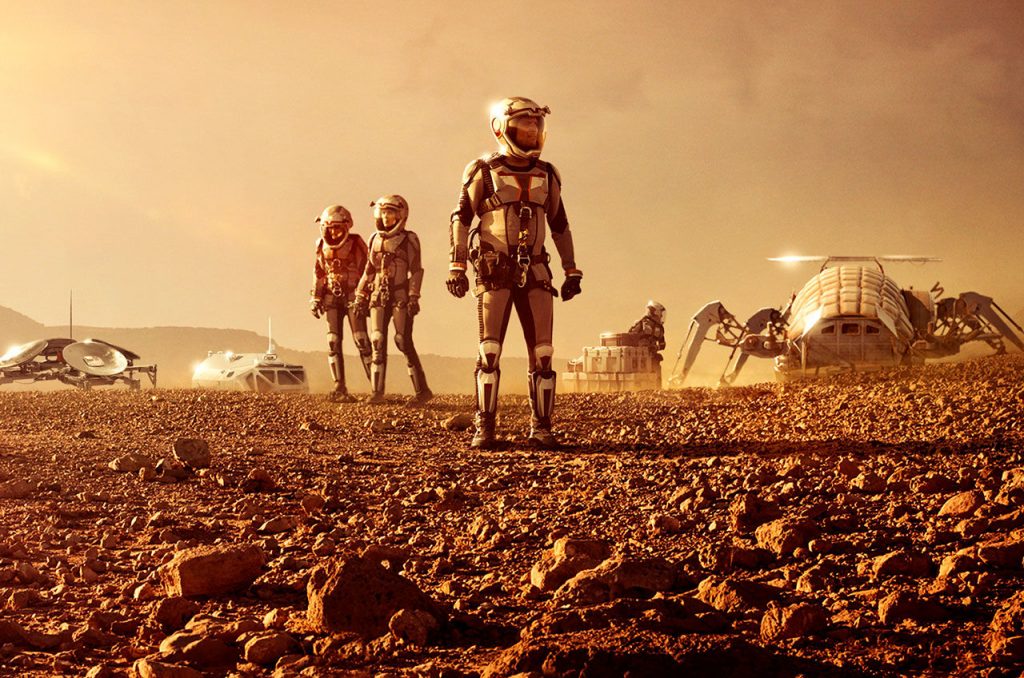 'Mars' is a visionary mini-series that uniquely blends documentary-style interviews and footage with an intense story about a future mission to Mars. It peels back layers on the possibility of human inhabitation on the aforesaid planet. Past and present scientific revelations, engineers, researchers, and risk-takers in the field are profiled. Rather than simply offering a fictional narrative about the future that centers on imagination and hope, 'Mars' gently steers viewers to the present time to provide an expository account of the current research and technology designed for future interplanetary migration.
8. The Theory of Everything (2014)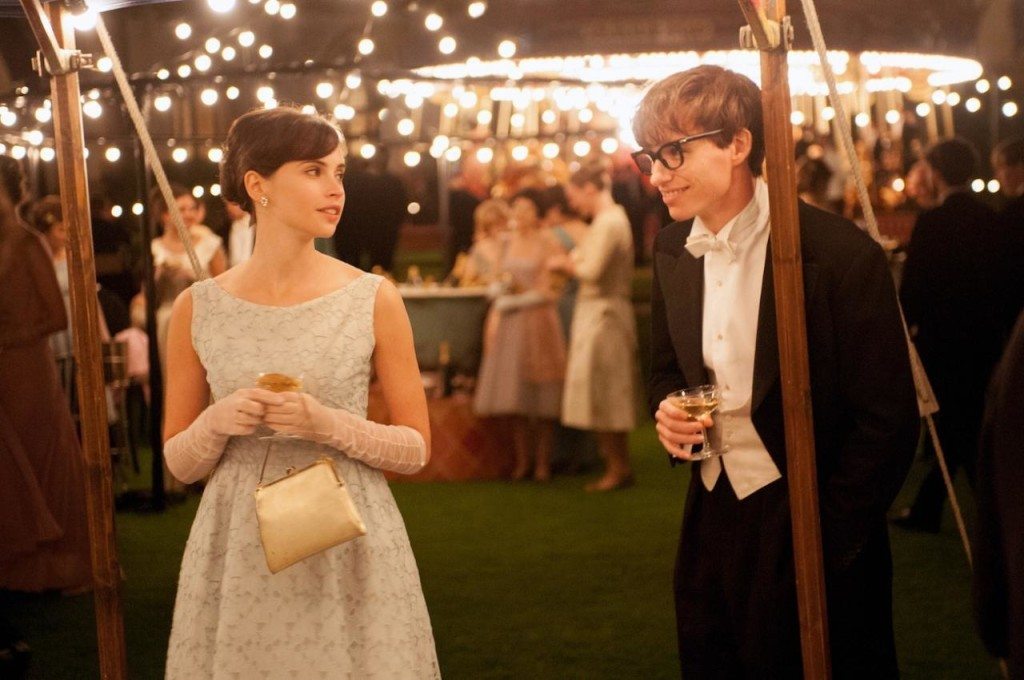 Starring Eddie Redmayne in the lead role, 'The Theory of Everything' is a notable biographical drama film on Stephen Hawking's life. Drawing inspirations from Jane's (Hawking's ex-wife, Felicity Jones) memoir, 'Travelling to Infinity: My Life with Stephen', this version of Hawking's story drives even further away from the origins of the universe, but nevertheless, his ardent fans have found a lot to adore here. The movie parallels the emotional quotient with 'The Right Stuff.'
7. Battlestar Galactica (2004-2009)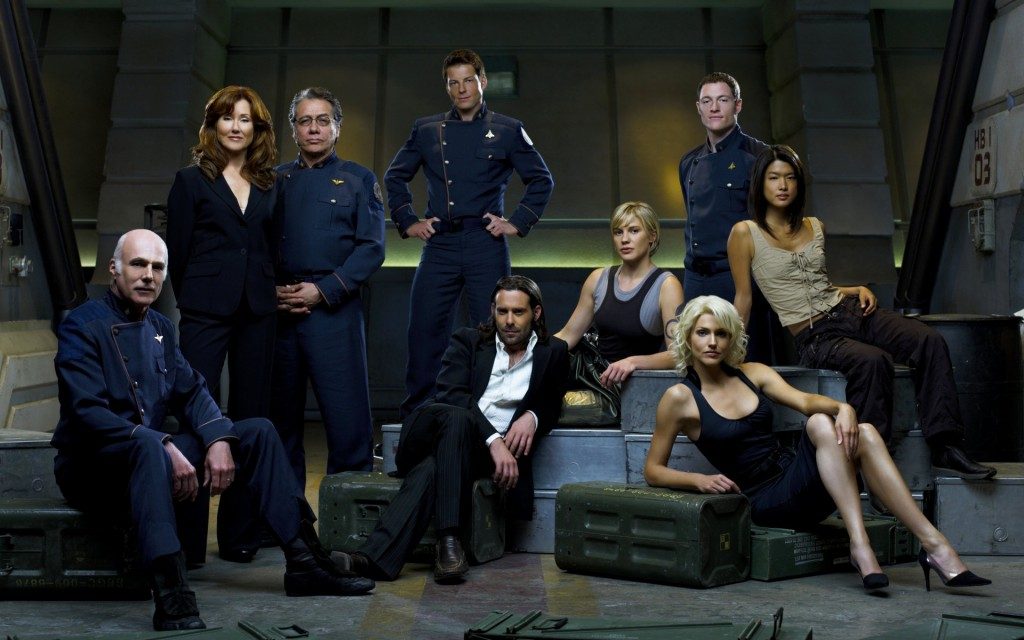 Following a brutal attack by Cyclons, a group of humans aboard a battleship – Battlestar Galactica – and are forced to flee their planet in order to survive. The show begins with the life-altering attack and takes its viewers through these survivors' laudable efforts to maintain their composure while running short of basic amenities like food, water, fuel, and most of all – faith. The only glimmer of hope that keeps them going is the possibility of someday being reunited to their real home, Earth.
6. October Sky (1999)
Set in a small town of West Virginia, the launch of the first artificial satellite, Sputnik, filled Homer Hickman Jr. (Jake Gyllenhaal) and his friends with a burst of hope and opened a door full of possibilities that they didn't think was possible. Based on the true-life events of how Hickman went to work for NASA, 'October Sky' is an honest portrayal of Homer's rise to space notoriety. It's a testament to the movie that it still holds up extremely well, over two decades later
5. Arrival (2016)
In the wake of a group of aliens landing on Earth, Louise Banks (Amy Adams), a linguistic expert, along with physicist Ian Donnelly (Jeremy Renner) are recruited by the military to make contact with the seven-limbed 'Heptapods' in hopes of learning the purpose of their visit. After several trips to their spaceship and meeting the aliens face-to-face, Louise manages to formulate a way to communicate with them. Amidst the talks of war, Louise and Ian must discover the secret that could save them all before it's too late. Nominated for eight Academy Awards, including Best Picture, 'Arrival' is a must-watch.
4. The Martian (2015)
Directed by the sci-fi mastermind Ridley Scott, 'The Martian' follows Mark (Matt Damon), a stranded astronaut on Mars scrambling to stay alive and return to Earth. Presumed dead after a fierce storm, Mark is left behind with only a meager amount of supplies. He must utilize his wits and spirit to find a way to endure on the hostile planet until rescue. The movie's gripping storytelling and intricate attention to detail garnered seven Oscars nominations.
3. Gravity (2013)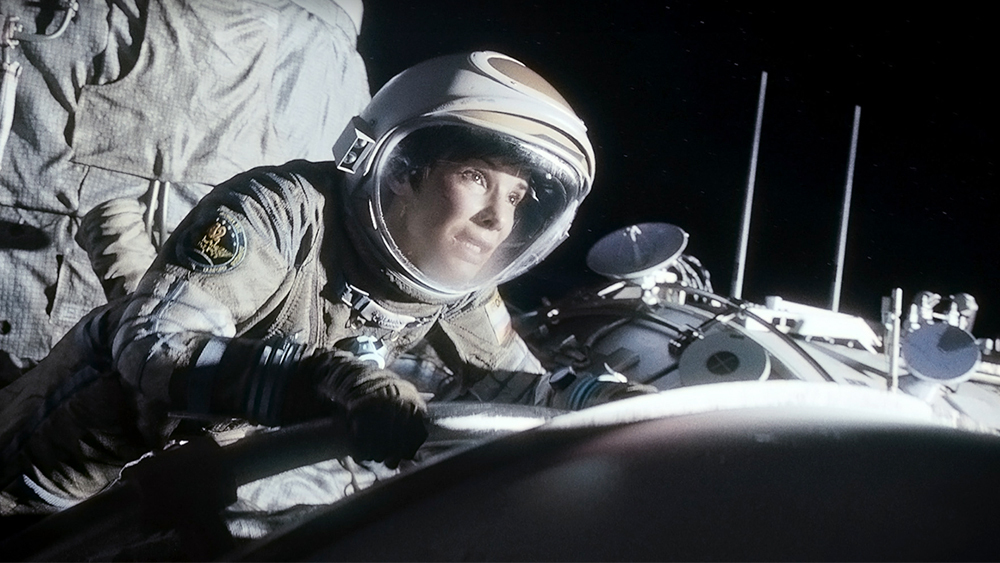 Alfonso Cuarón's 'Gravity' follows two astronauts (Sandra Bullock and George Clooney) marooned in space as they struggle for survival in rapidly changing circumstances. The story is bound to astonish, frighten, entertain, and satisfy you all at the same time. The movie was a critical and box-office smash and swept the 86th Academy Awards by nabbing a whopping seven Oscars, the most wins by any film that year.
2. Apollo 13 (1995)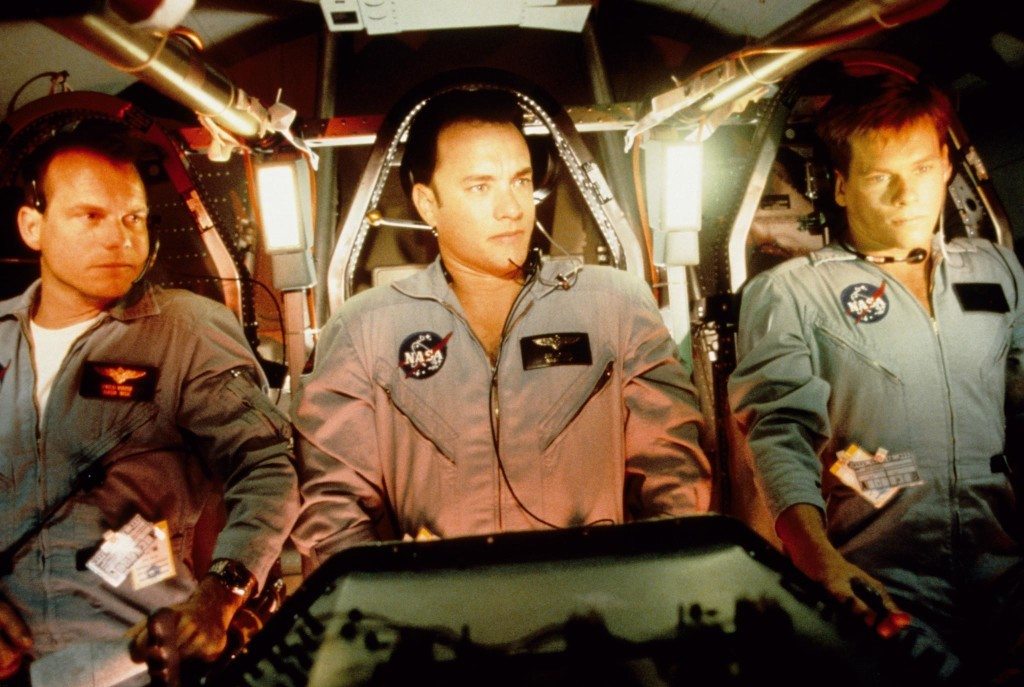 The movie hews closely to the real-life events of the Apollo 13 spacecraft en route to the moon in 1970 as Jim Lovell (Tom Hanks), Jack Swigert (Kevin Bacon), and Fred Haise (Bill Paxton) fight heroically to bring their maimed spacecraft back to Earth with the support and ingenuity of both the men abroad and the Mission Control team led by Kranz (Ed Harris). The gripping drama shows NASA's finest hour in the form of the rescue of Apollo 13 and is sure to keep you the edge of your seat all the way through the end.
1. Interstellar (2014)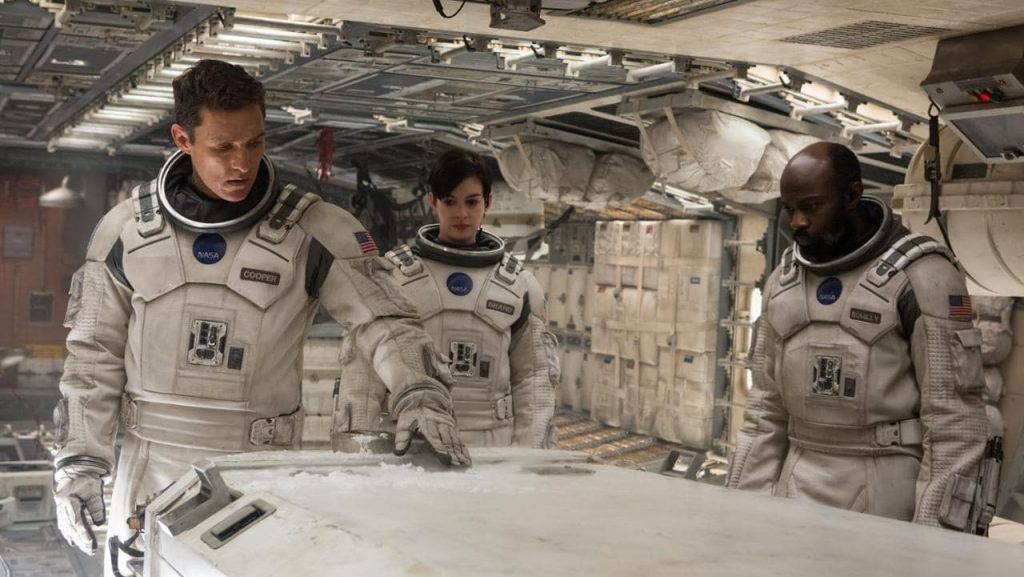 The mind-boggling, dystopian thriller from sci-fi auteur Christopher Nolan ('The Dark Knight', 'Inception') stars Matthew McConaughey as an ex-NASA pilot turned farmer who's recruited to find a new home planet for a diminishing population struggling to survive global crop catastrophes and grotesque dust storms. The movie is immensely vaulted and for good reason, as it showcases a scientifically sound depiction of black holes, wormhole travel, and relativity. If there's one sci-fi movie in the last decade that you can count on for withstanding the test of time, it would undoubtedly be 'Interstellar.'
Read More: Is The Right Stuff a True Story?