'A.P. Bio' is an NBC original comedy series which premiered on February 1, 2018. Created by Mike O'Brien, the show centers around a professor who has been made to step out of his prestigious post at Harvard University by a longtime rival. This professor, Jack Griffin, now works as a teacher of Advanced Placement Biology at Whitlock High School. He makes it clear to everyone that he is not really interested in teaching biology to high school kids. Instead, Griffin comes up with a plan to use the students of his school to take revenge on his rival, Miles Leonard, who has taken away his job. It also becomes pretty difficult for Principal Durbin of Whitlock to control a man of such a brilliant mind like Griffin.
The show did receive praises for its comedy, but many critics also pointed out that a lot more is expected of the show and its cast, which includes talented performers like Glenn Howerton and Tom Bennett. The series is executive produced by late night talk show host Seth Meyers and 'Saturday Night Live' creator and producer Lorne Michaels, both of whom have been associated with NBC for quite a long time. With all that said, here's the list of best shows similar to 'A.P. Bio' that are our recommendations. You can watch several of these series like 'A.P. Bio' on Netflix, Hulu or Amazon Prime.
7. The Brink (2015)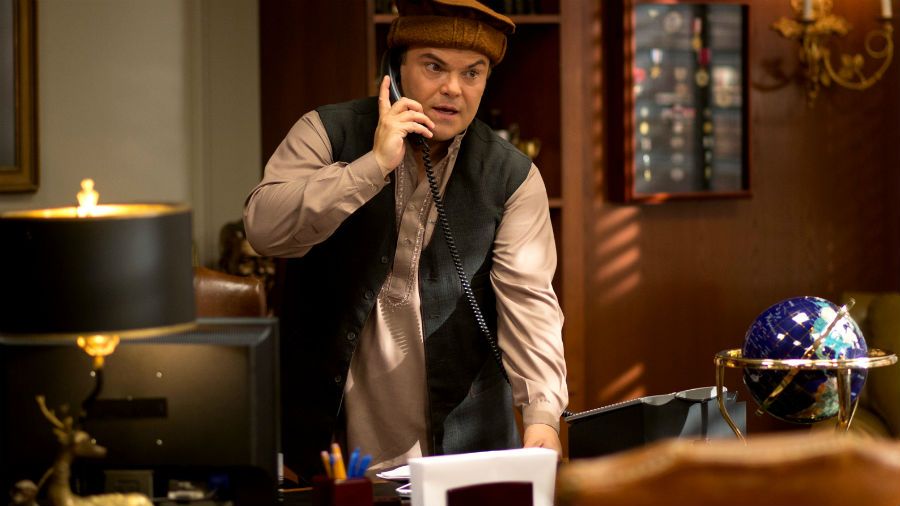 Roberto Benabib and Kim Benabib are the creators of this comedy series, which stars Jack Black and Tim Robbins in leading roles. The character Black plays is called Walter Larson. Larson is the United States Secretary of State. It is during his visit to Pakistan that an immense geopolitical crisis takes shape, and Larson himself plays a huge part in it and kind of stops the third world war from happening. This HBO original series did not manage to capture the interest of either critics or audiences and got canceled after the first season itself.
6. Great News (2017-2018)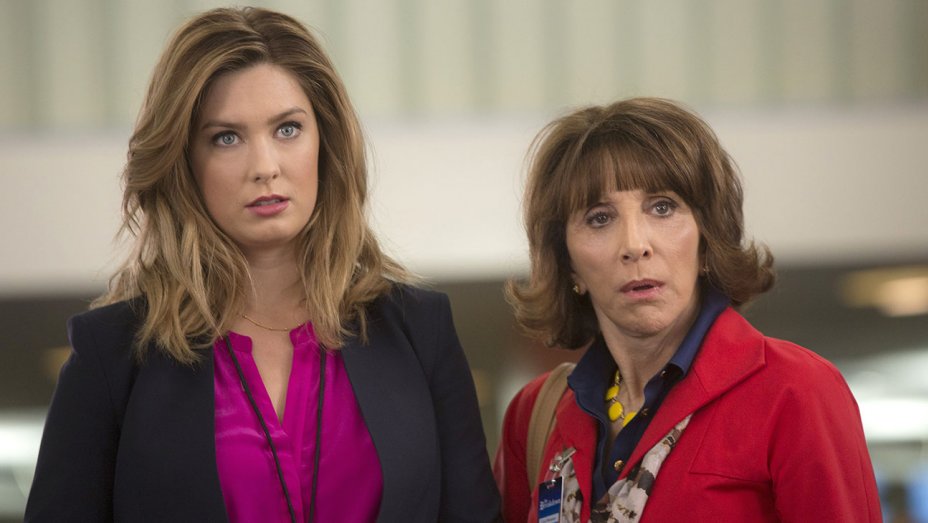 'Great News' is a sitcom created by Tracey Wigfield. The premise of 'Great News' is pretty interesting. It centers around a woman whose life takes a weird turn when she finds out that the office where she works has hired a new intern, and that the intern is none other than her mother herself. The leading character, Katherine "Katie" Wendelson, is played by Briga Heelan. We see her working for a show called 'The Breakdown' when her mother joins her office as the new intern. The series received mostly positive reviews from critics who also praised its subversive content.
5. Vice Principals (2016-2017)
The HBO original comedy series 'Vice Principals' boasts of an incredibly strong cast and an interesting plot. The story revolves around two people who think they should succeed the principal of the school that they work for. These two characters, Neal Gamby and Lee Russell, are played by Danny McBride and Walton Goggins respectively. The role of the retiring principal is played by the legendary actor Bill Murray. Gamy and Russell are both co-vice principals of the school.
While Gumby is ill-tempered and hardly liked by anyone, Russell is a cunning man with many interesting tricks up his sleeve. It is the hilarious fight between Russell and Gumby to become the new principal that defines the tone of the show. While these two men are busy fighting, their position gets taken up by a woman called Dr. Belinda Brown. When she gets the position, the two men end their own rivalry and join forces to cause harm to Dr. Brown's reputation. The series did receive positive critical acclaim, but some complained that its humor is pretty mean-spirited.
4. Up All Night (2011-2012)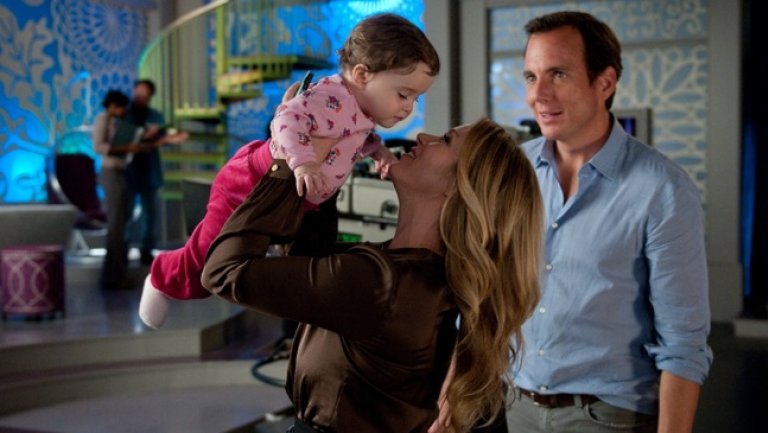 'Up All Night' is the story of the parents of a newborn baby who find it extremely difficult to raise the child. The series is created by Emily Spivey for NBC. Spivey based the story of this series on her life. She went through a similar experience when she was working for 'Saturday Night Live' and pitched the idea for the series to NBC executives who got really excited with it and gave the green signal. The lead character of the show, Reagan Brinkley, is played by Christina Applegate. Reagan is the producer of a TV show just like Spivey. The show received positive feedback from both critics and audiences but got canceled midway through the second season after both Spivey and Applegate decided to end their association with the show.
Read More: TV Shows Like Chuck
3. Man With A Plan (2016-)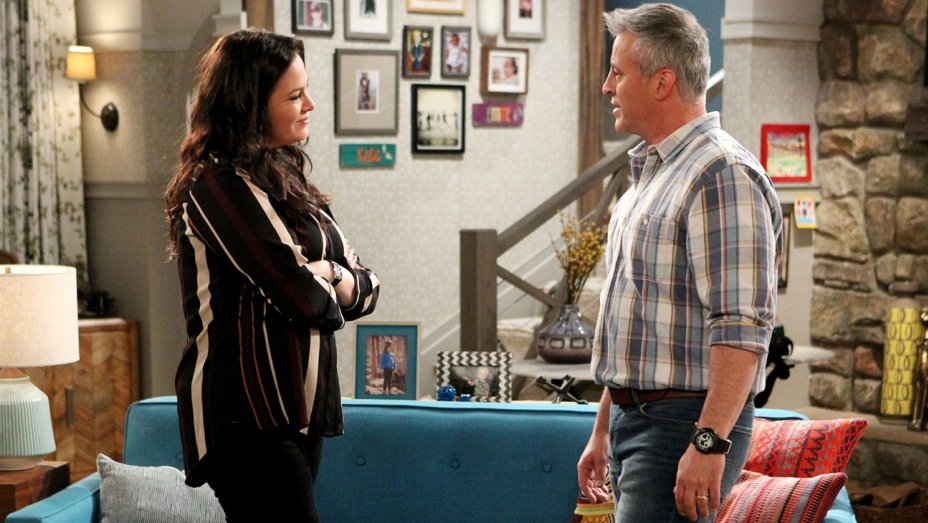 Created by Jackie and Jeff Filgo, 'Man With A Plan' stars one of the most famous TV actors of all time, Matt LeBlanc. LeBlanc's character is called Adam Burns. He and his brother are the owners of a company called Burns Brothers Construction. Adam's wife decides to return to her professional life and so he now has to take care of the kids while maintaining his business as well. Moreover, he has an overbearing father who is also constantly breathing down his neck. Despite receiving poor reviews from critics, 'Man With A Plan' has received a lot of love from audiences. LeBlanc even ended up winning the People's Choice Award for the series. Besides 'Man With A Plan', LeBlanc's 'Episodes' (2011-2017) was also quite a success.
Read More: TV Shows Like Family Guy
2. 30 Rock (2006-2013)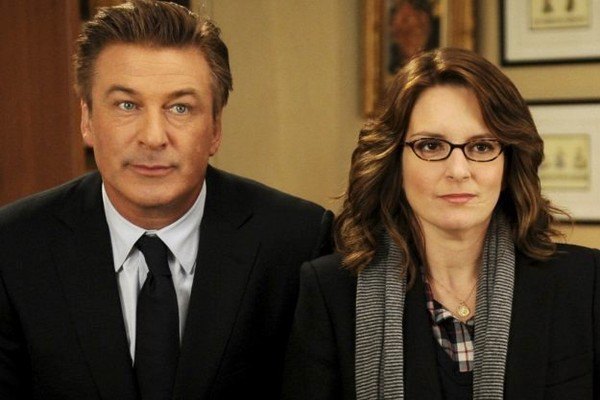 Created by Tina Fey, '30 Rock' is an NBC original sitcom which is more or less based on Fey's life while she was working as the head writer for another hit NBC show, 'Saturday Night Live'. Fey also plays the lead character of the series, Liz Lemon, who works as the head writer and showrunner of a live sketch-comedy series. Lemon has a tough time managing the people behind the show, especially her boss and network executive Jack Donaghy (played by Alec Baldwin).
'30 Rock' can easily be described as a show where the cultures of NBC and the entertainment industry, in general, are made fun of. The other shows which the network airs include 'MILF Island', 'Queen of Jordan' and 'America's Kidz Got Singing'. The name of the show, '30 Rock', comes from the fact that Studio 6H in 30 Rockefeller Plaza is the place where the show within the show is filmed. Interestingly, Fey was not confident about pitching a show mirroring her and the company's lives, and thus pitched '30 Rock' as a show that takes place in the news industry. However, the NBC executives realized that the ideas are coming from Fey's personal experiences, and so they assured her to proceed with what she has first-hand knowledge of.
Read More: TV Shows Like Deep State
1. Breaking Bad (2008-2013)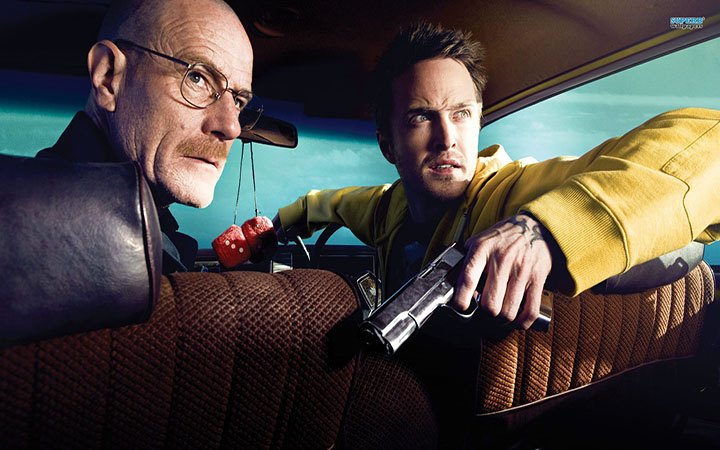 'Breaking Bad' is not a comedy, but its premise is strikingly similar to 'A.P. Bio', and thus it surely deserves a spot on this list. It is about an over-qualified school teacher who decides to use one of his students' help to earn some extra money and show the world he is far from being over yet. The central character of the series is a chemistry teacher called Walter White, who is diagnosed with stage-3 lung cancer. Fearing that his wife and son will not have enough money when he passes away, Walter decides that the best thing for him to do while is still alive is to use his talents to earn some extra money. He discovers that one of his former students, Jesse Pinkman, is into selling drugs, mainly methamphetamine, and Walter decides he can use his knowledge in chemistry to make the product himself.
The show then traces Walter's meteoric rise in the world of crime and his passion for his new job. The series is created by Vince Gilligan and it managed to win numerous awards during its run. The show won a total of 16 Primetime Emmy Awards, eight Satellite Awards, two Golden Globe Awards, two Peabody Awards, two Critics' Choice Awards, and four Television Critics Association Awards. 'Breaking Bad' is widely regarded as one of the greatest shows ever.
Read More: TV Shows Like Breaking Bad