Netflix, while establishing themselves as a major game changer of the entertainment industry has risen to the top by not playing the safe games. The streaming giant has regularly turn up with innovative stories for the TV shows it produces. From 'Black Mirror' to 'Mindhunter' and from 'Narcos' to 'Orange Is The New Black', Netflix original shows have hardly disappointed the audiences. One such show is the sci-fi mystery TV series 'The OA'. The show is centered around a young girl called Prairie who had suddenly disappeared one day and now has returned back to her hometown. Interestingly enough, Prairie was a visually impaired when she disappeared, but can now see everything around her. She gathers some youngsters and explains to them that there are others like her who need to be saved immediately. But they need to be saved from another dimension, which is like a parallel reality to the world Prairie now exists in.
'The OA' is one of the finest Netflix original shows. It seamlessly blends a science fiction story with elements of mystery thrillers and drama. The performances by the actors, the multi-layered storyline, and brilliant direction by Zal Batmanglij make it an unmissable show. Interestingly enough, 'The OA' has received mostly polarizing reviews from critics. While some have simply declared it to be bad and pointless, other reviewers have shown great excitement for the series. So, without further ado, here is the list of best TV series similar to 'The OA' that are our recommendations. You can watch several of these TV shows like 'The OA' on Netflix, Hulu or Amazon Prime.
5. The Travelers (2016 – 2018)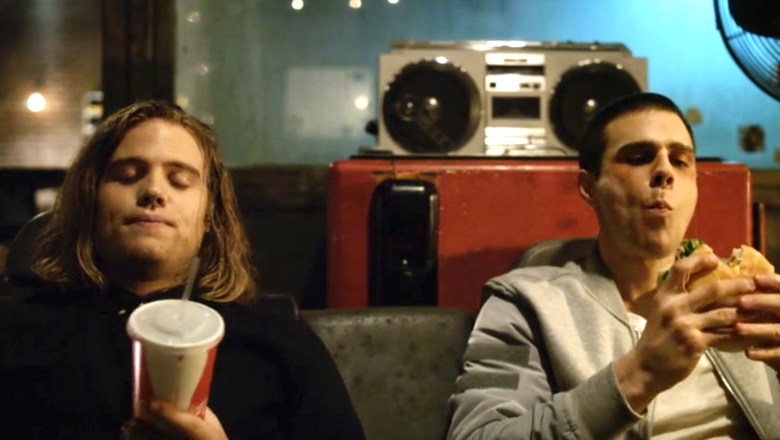 If you have noticed, there are many shows coming up these days which are set in a post-apocalyptic world where only a few have been able to survive the extremities which have led to the destruction of almost all human life. With increasing water crisis all over the world, art has also become conscious of the fact that human existence is facing a severe threat, and thus we are seeing so many reflections of the same in movies and TV shows. 'The Travelers' is one such show set in a futuristic world where there are few human beings who have been able to survive. However, these humans, now technologically far superior, have devised a new method to protect their species.
They send back certain human consciousnesses through time into bodies of present-day people who are called the hosts. These consciousnesses are the eponymous 'travelers' whose job is to prevent the apocalypse at any cost. Though the story seems to be overtly "techie," it is actually very humane in nature, and that is what we can say is its USP. The problems these travelers face are basic everyday headaches haunt us, and this juxtaposition is what gives this show a unique flavor. The reason 'The Travelers' finds itself on this list is that both here and in 'The O.A.', the main characters have experienced life in two worlds, or rather two realities. The experiences they have gathered in this way connects these characters at a deeper level.
Read More: TV Shows Like A Discovery of Witches
4. 11.22.63 (2016)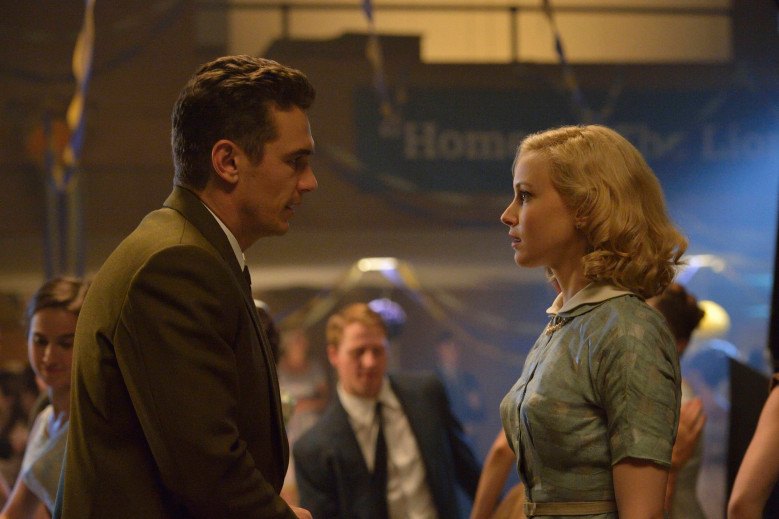 What would you do if you were given an opportunity to go back in history and change any one thing? There are so many that immediately come to mind, right? Such an opportunity is given to Jake Epping in the Hulu original series '11.22.63'. Epping has to go back in time and prevent the assassination of John F. Kennedy. However, once he goes to 1963, the year Kennedy was murdered, Epping manages to find a woman with whom he falls in love. Now, he refuses to go back, causing severe distress to his friend who sent him there in the first place. Again, the fact that a person has lived in two different time-frames is the reason why this show is being talked about here.
Interestingly enough, the other dimension Prairie mentions on 'The O.A.' seems dark and disturbing, while the one where Epping has landed has given him a new chance at romance. '11.22.63' starts off with an impressive plot-line and builds on it, never slowing the pace down or dampening the mood. The story of this miniseries is based on a book by Stephen King, and as it is with his writings, beyond the fantasy there is always a deeper philosophical layer. That is what we should watch '11.22.63' for. The leading character, Epping, is played by James Franco, who also serves as a co-producer of the show.
3. Sense8 (2015 – 2018)
Co-created by The Wachowskis of 'The Matrix' trilogy fame, 'Sense8' is a story about a different species other than the human race. Unlike humans, they are connected to each and can communicate without any medium. Thus they've been given the scientific name homo sensorium and the colloquial name sensates. We follow the story of eight such people who are connected to each other. They were not born with this powers, but their connection suddenly came into being because of a woman called Angelica.
These eight people then begin a quest to discover the origin of their powers and learn about a deeper and darker plot that awaits them. We, the human beings are distinct individuals who have their own experiences and feelings which are unique. Nobody can know exactly how you feel or think. But if this secret of thoughts and emotions were visible and such a mode of communication was possible, we would be vastly different and more censored as a society. If you ever check out this show, keep this perspective in mind. 'Sense8' has received massive praise from critics for its unique story direction, and wonderfully written characters.
Read More: TV Shows Like The Handmaid's Tale
2. Blindspot (2015 – )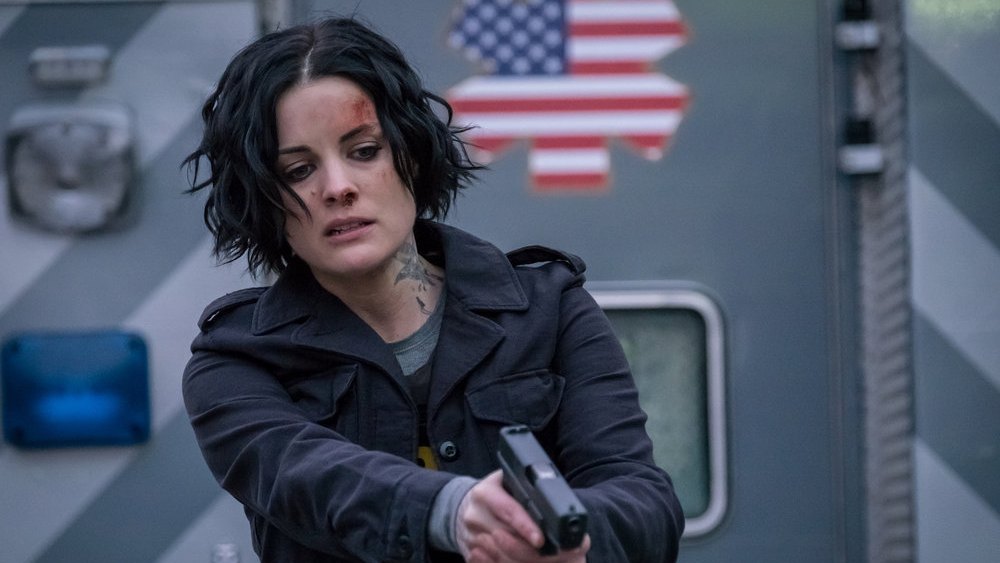 The story of 'Blindspot' is quite similar to that of 'The O.A.'. This series is also about a woman who suddenly appears in a scenario from somewhere unknown and her origin becomes the subject of the story. However, this is not science fiction, but is based in the New York we know. It is in Times Square where a heavily tattooed woman is discovered by the FBI, with them presuming her tattoos to be a clue to her identity. When she wakes up, the woman does not remember anything significant about her past life. But it is soon clear that she is a trained fighter.
The leading character of 'Blindspot' is played with a great command by Jaimie Alexander, whom we have all seen in the 'Thor' film franchise. As we see, in both 'The O.A.' and 'Blindspot', the story begins with two women who cannot remember their past. However, they do know that their past is a sinister place where things have been very hostile for them. The fear and curiosity about that evil world is the driving force behind the character arc of these shows' leading characters. 'Blindspot' has been well-acclaimed by critics. The mystery in the NBC show is greatly intriguing and some of the action scenes are also amazingly shot.
1. Stranger Things (2016 – )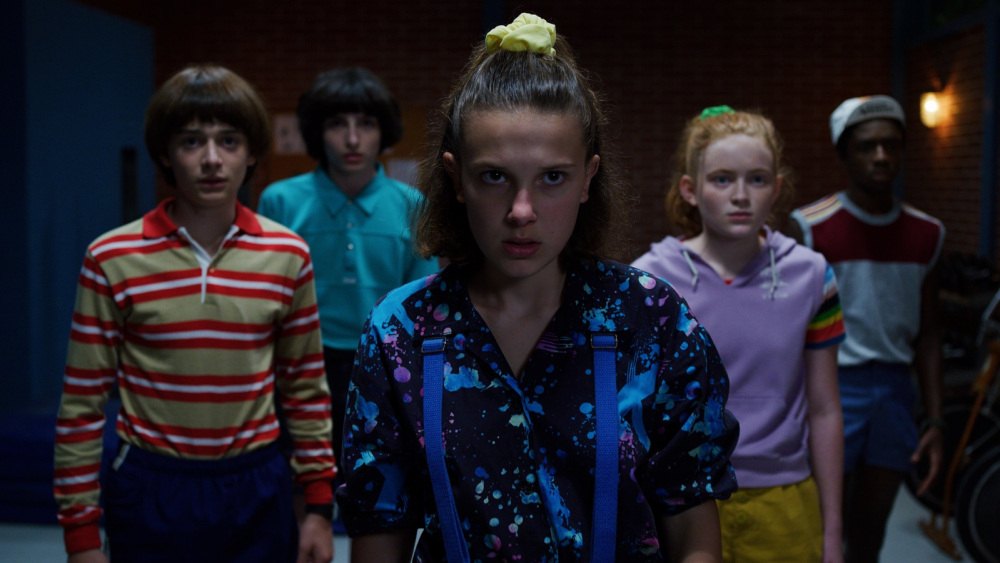 One of the most successful Netflix original shows, 'Stranger Things' is set in a quiet town called Hawkins and centers around a group of young friends. At the edge of the town there is a research laboratory where an experiment has opened up a portal to an alternate dark universe which is more disturbing and sinister than this world. Creatures from this alternate reality are now coming into Hawkins and threatening the lives of its residents. The story begins with the news of a missing boy called Will. It is his friends and a young girl called Eleven who try to discover what has actually happened to the little boy. The interesting thing is that Eleven has a pretty dark past of her own.
'Stranger Things' is what we can call a throwback show. The story is set in the year 1985 and pays homage to the pop culture of the era. Even the structure of the narrative is a tribute to the stories of Stephen King and the movies of directors like Steven Spielberg and John Carpenter. 'Stranger Things' is a horror and an investigative drama at the same time in which the characters are as crucial as the plotline. The series explores both aspects in equal measures. Just like we see in 'The O.A.', the story of both series is set in alternate realities each of whom affects the other. It is the fight against these negative influences from other realms which drives our characters. The cast of 'Stranger Things' has been awarded with the Screen Actors Guild Award for Outstanding Performance by an Ensemble in a Drama Series. It is one of the most culturally significant shows of our time.
Read More: TV Shows Like Murdoch Mysteries