Never mind about winter, because this year 'Summer is Coming'. Yup, the summer of 2019 is going to be extra hot and two times special due to a horde of exquisite movies getting released one after the other. With movies from X-Men franchise and Marvel Cinematic Universe, it's a summer of remakes, sequels, and superheroes. With every film bringing a new ingredient, a new flavor to the plate, there's perhaps only one thing common; they are sure to take your breath away. The good news for cinemaholics is that there'd be hardly one or two weekends without any big movies this time. A recipe for an enthralling, a spicy summer is in store indeed. Go ahead and have a look at the list of most anticipated upcoming summer movies of 2019. We hope that these latest new summer movies will bring joy on the faces of every movie lover.
35. Limited Partners (June 28, 2019)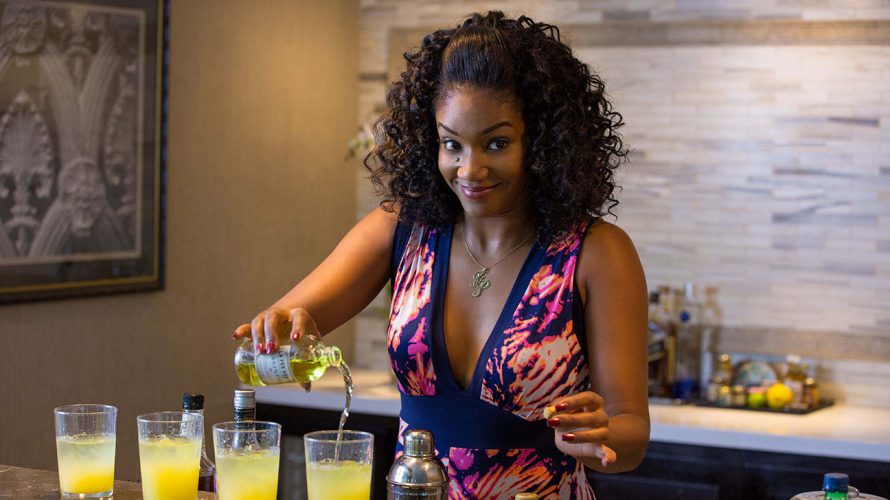 This comedy film will tell the story of two women who decide to start a business together. They are both interested in starting a beauty company, but apart from their interest, there is rarely anything that they have in common. The two of them have very different personalities and very different ideas about where they want to take their company. It is the clash of ideas that causes problems for both women and becomes a cause for hilarious situations for the audience. Tiffany Haddish, who received acclaim for her last year's film 'Girls Trip', and Rose Byrne, who has appeared in movies like 'Bridesmaids', will play the leading roles in the film. Salma Hayek, Karan Soni and Billy Porter will appear in supporting roles.
Read More: Upcoming Anime Movies
34. Untitled Danny Boyle/Richard Curtis film (June 28, 2019)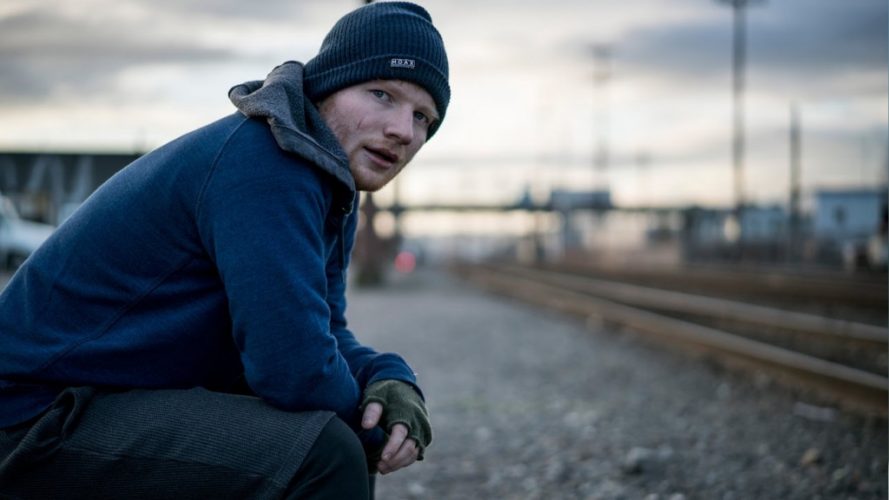 Acclaimed directors Danny Boyle and Richard Curtis have come together to make a musical comedy, which even though has entered post-production, still remains unnamed. Apparently, the film will focus on the story of a boy who thinks that he is the only one who remembers the Beatles! The story could be set in the 60s or 70s, but we aren't yet completely sure about it. Himesh Patel will make his most notable appearance on screen with this film. Lily James ('Darkest Hour', 'Cinderella', 'Guernsey Literary and Potato Peel Pie Society') and Kate McKinnon ('Saturday Night Live') will also star in the film. Also, there will be Ed Sheeran, as himself! And this is what has our minds in shambles.
Read More: Upcoming Action Movies
33. The Kid (May 23, 2019)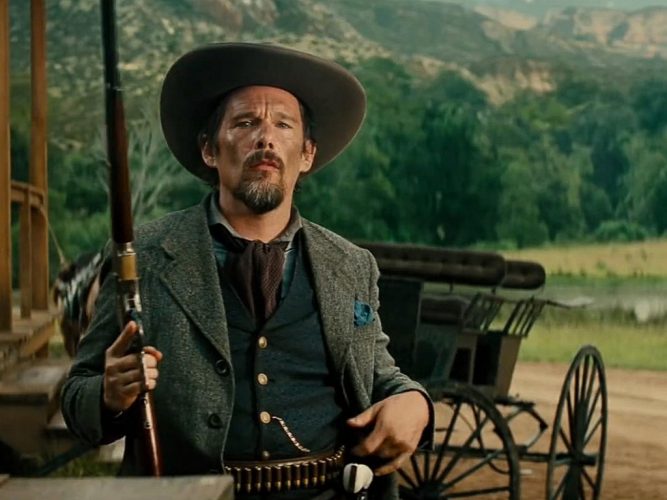 Billy the Kid was an outlaw who was active in the late 70s. He was a gunfighter and he was also involved in three murders. This film will star Dan DeHaan as the titular character, while Ethan Hawke is set to play the role of Sheriff Pat Garrett who found fame after gunning down Billy. The encounter between these two characters has been fodder for many stories while a lot of false facts have also surrounded their story. This film will explore the circumstances surrounding the death of Billy and the situations that fuelled it. Chris Pratt will appear in the film in the role of Grant Cutler.
Read More: Upcoming Romance Movies
32. The Angry Birds Movie 2 (August 16, 2019)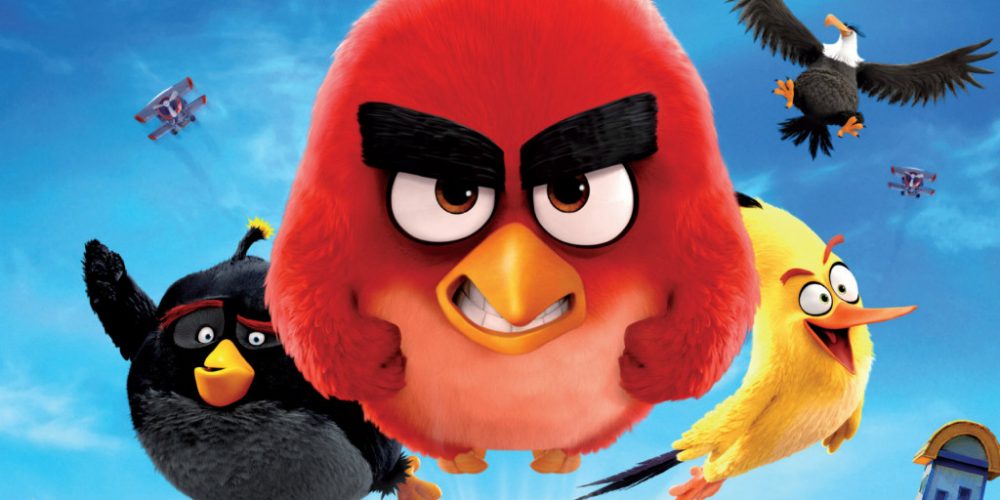 Video games have become an important source of the material for making films. The Angry Birds game was a huge success, owing to its comic character and bringing an addictive sense of sport into the players. It was this massive success that inspired the movie titled 'The Angry Birds Movie'. Just as the game, the film was a huge success, too. And this warranted for another film in the series. The sequel of the film is slated for release in the next year. It will bring back the central trio of Red, Chuck and Bomb, voiced by Jason Sudeikis, Josh Gad and Danny McBride. Bill Hader, Peter Dinklage, Leslie Jones and Nicki Minaj will voice the supporting characters.
31. Grudge (June 21, 2019)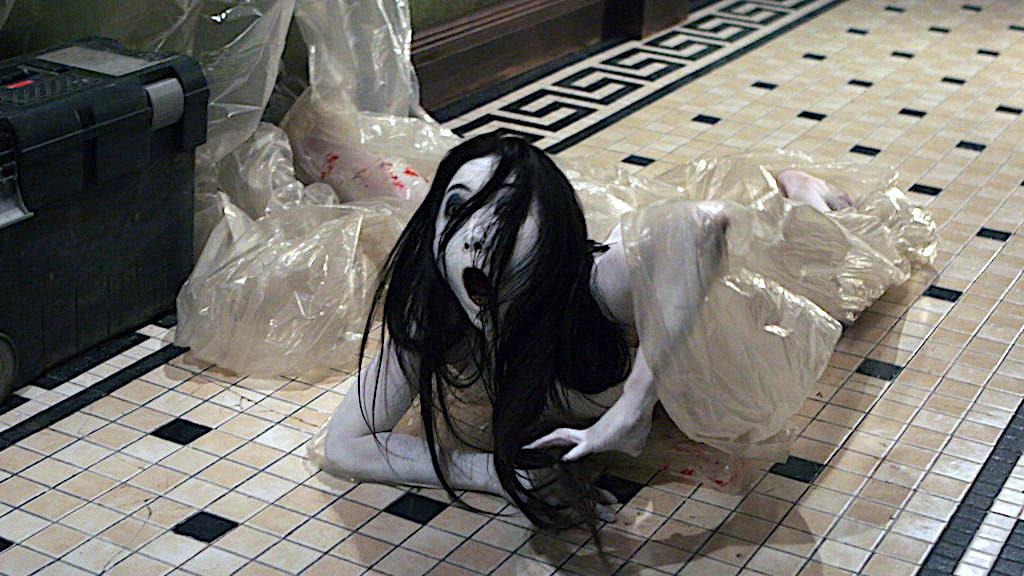 Horror movies are always anticipated because the audience hopes that they will come across a new face of horror in the new films. Recently, only a couple of films have truly made a mark in this genre, while the rest have reused and recycled the clichéd storylines. The 2004 film, 'The Grudge' was inspired by a Japanese film. To maintain the authenticity of the content, the film was set in Japan. A fresh premise and a new type of ghost were liked by the audience and two more films were made under the banner of the franchise. The last film came out in 2009 and since then, there had been no more developments in the story of the "Ju-on". Let's see what this new remake adds to the already set world of 'Grudge'.
Read More: Upcoming Korean Dramas
30. The Sun is Also a Star (May 17, 2019)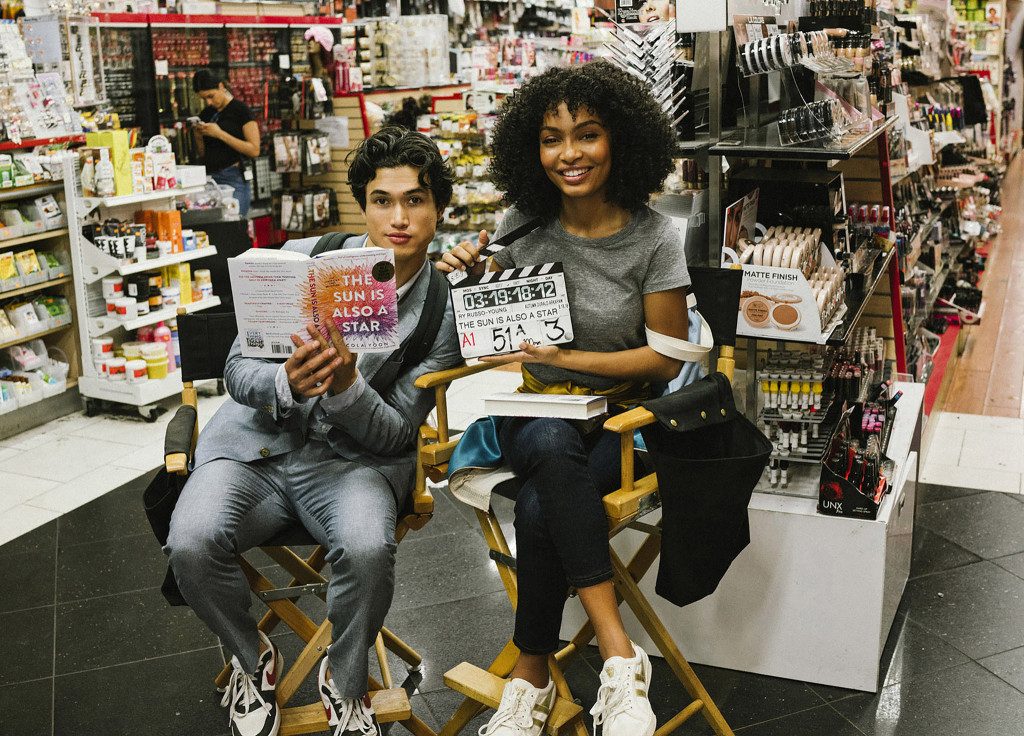 'The Sun is Also a Star' is the cinematic adaptation of a novel by the same name, written by Nicola Yoon. The film features Yara Shahidi, Charles Melton, and Gbenga Akinnagbe among others. Tracy Oliver writes the screenplay while Ry Russo-Young directs the film. The book is follows a teenager's tryst with love. It will be interesting to see whether the film accurately brings the book to life.
29. 17 Bridges (July 17, 2019)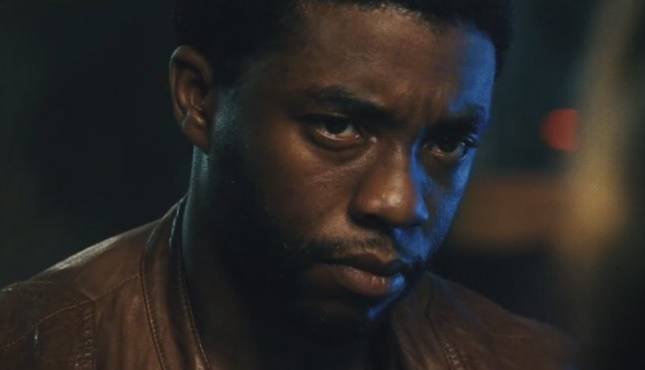 After his blockbuster 'Black Panther', Chadwick Boseman will appear in the crime-thriller '17 Bridges'. The plot is about the shutdown of Manhattan, with all "17 Bridges" to the island being completely closed. Amongst all this, we get to see a detective conspiracy thriller with Chadwick as the lead. The film is written by Matthew Carnahan and Adam Mervis, and Brian Kirk is the director.
Read More: Upcoming Anime Movies
28. Long Shot (June 7, 2019)
'Long Shot' has an interesting premise of a journalist pursuing his childhood crush and babysitter, who is now "the most powerful woman on the planet". Seth Rogen plays Fred Flarsky, the journalist and Charlize Theron play the powerful woman. It will be interesting to see whether the makers lean towards a silly comedy, or make something more meaningful. Dan Sterling writes it and Jonathan Levine is at the helm of things.
27. Angel Has Fallen (August 23, 2019)
After 'Olympus Has Fallen' and 'London Has Fallen', it's Angel's turn to fall. Gerard Butler and Morgan Freeman return to their characters Mike Banning and Allan Trumbull. Like the first two, this one will also be an action thriller with a political backdrop, and it seems that Mike Banning is framed for the murder of the President. Since it's summer and the film comes from a blockbuster franchise, it has "popcorn entertainment" written all over it.
Read More: Upcoming Fantasy Movies
26. Shaft (June 14, 2019)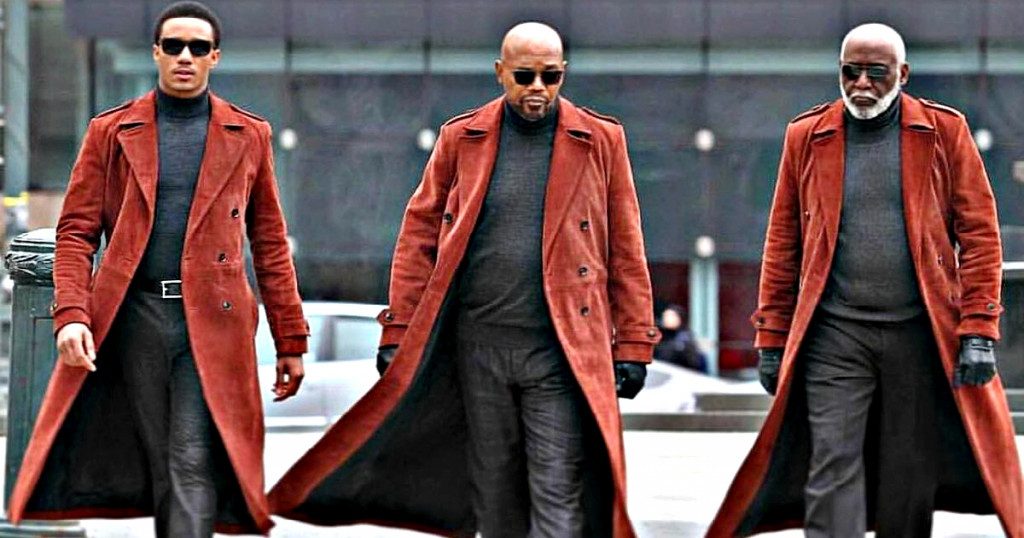 John Shaft's best friend is suspiciously dead. John aka JJ is a cybersecurity expert, so it's not far-fetched for him to uncover the truth behind this death, at least he thinks he can. However, he can't do it without the help of his father. Jessie T. Usher will play Shaft junior while Samuel L. Jackson will play the senior Shaft. The film is based on a character in a novel by Ernest Tidyman. Kenya Barris and Alex Barnow have written the screenplay and Tim Story will direct the film.
25. Uglydolls (May 3, 2019)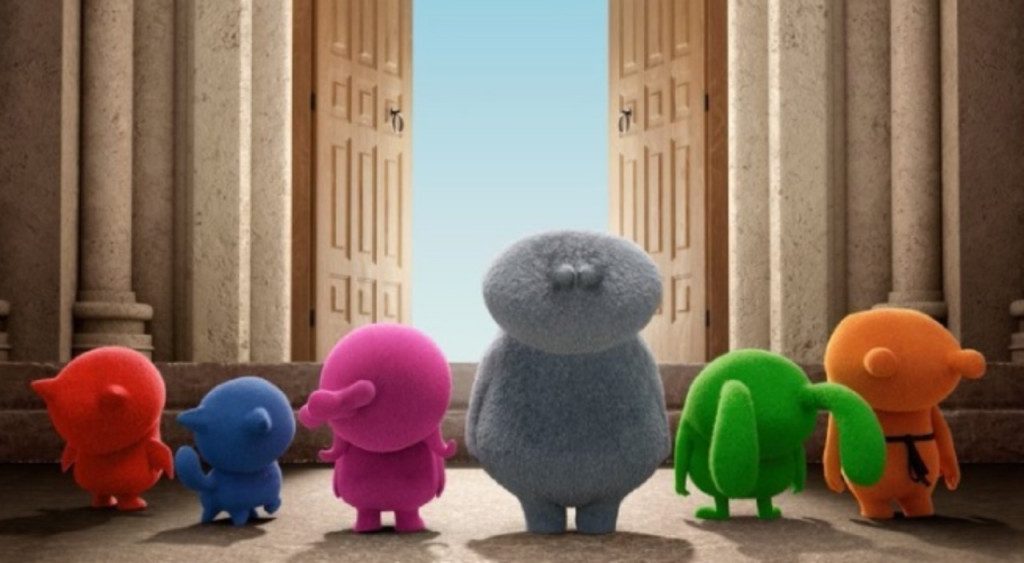 'Uglydolls' is an animated adventure-comedy about, well, ugly dolls. These dolls go on a journey in the quest of finding themselves, what really matters and most importantly, they want to find love. As cheesy as it may sound, this film has the potential to be the animated movie that will pull children along with their families to the movie theaters. If made well, along with making money, it can also be a good cinematic work like 'Coco'.
Read More: Upcoming LGBT Movies
24. Godzilla: The King of Monsters (May 31, 2019)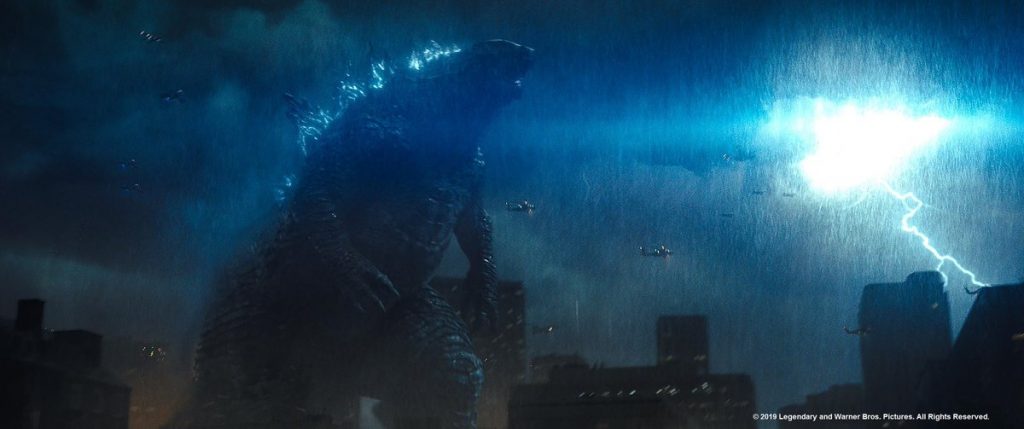 'Godzilla' is not only the king of monsters but also the king of box-office. The popularity of 'Godzilla' across the world is huge. Even if a 'Godzilla' film is bad, people go to the movies and watch it. However, this brand of 'Godzilla' has to quickly adapt and try better storytelling to continue its popularity. Let's hope that 'Godzilla: The King of Monsters' will do that.
23. Stuber (July 12, 2019)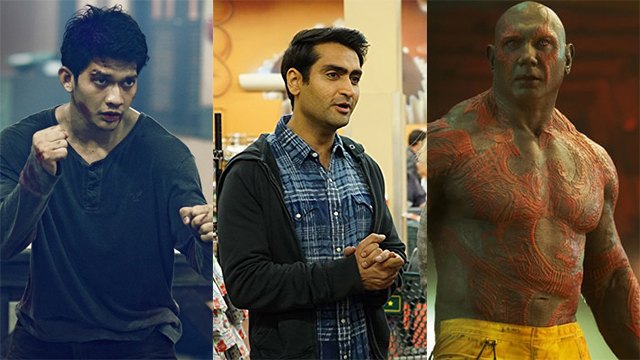 Dave Bautista, Miro Sorvino, Betty Gilpin, Iko Uwais, and Kumail Nanjiani will appear in the action comedy 'Stuber' this summer. The film is about a crazy experience of a Uber driver when he is dragged into an adventure by his passenger who's a detective. The rest of the story is how they both deal with the troubles thrown there way. Tripper Clancy will write this Michael Dowse directorial.
Read More: Upcoming Thriller Movies
22. Ford vs Ferrari (June 28, 2019)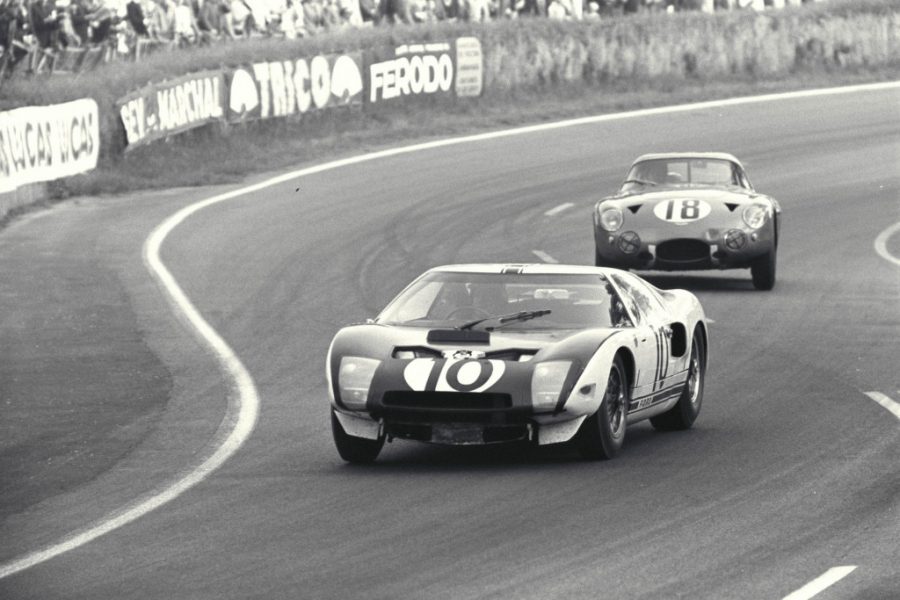 Fox Studios and Chernin Entertainment will ambitiously bring together two big superstars — Christian Bale and Matt Damon — for this big summer release 'Ford vs Ferrari'. Based on the book by A.J. Baime, the film is about the Le Mans race in 1966 between a Ford and a Ferrari. It's obvious that Bale and Damon will drive each of these cars. James Mangold directs the film, while four different writers worked on its adapted screenplay.
21. The Secret Life of Pets 2 (Jun 7, 2019)
After the successful first part, 'The Secret Life of Pets' franchise will drop its the second movie this summer. The film, like many other animated adventures, will look to catch the attention of the family audience. Don't act all high and mighty if you hear any kids screaming and crying in the movies, because they are the ones the makers want to show the film too. However, it doesn't mean you can't watch it, but don't say you weren't warned. All the voice cast will return and the crew remains more or less the same.
Read More: Upcoming Kids Movies
20. The Hustle (May 10, 2019)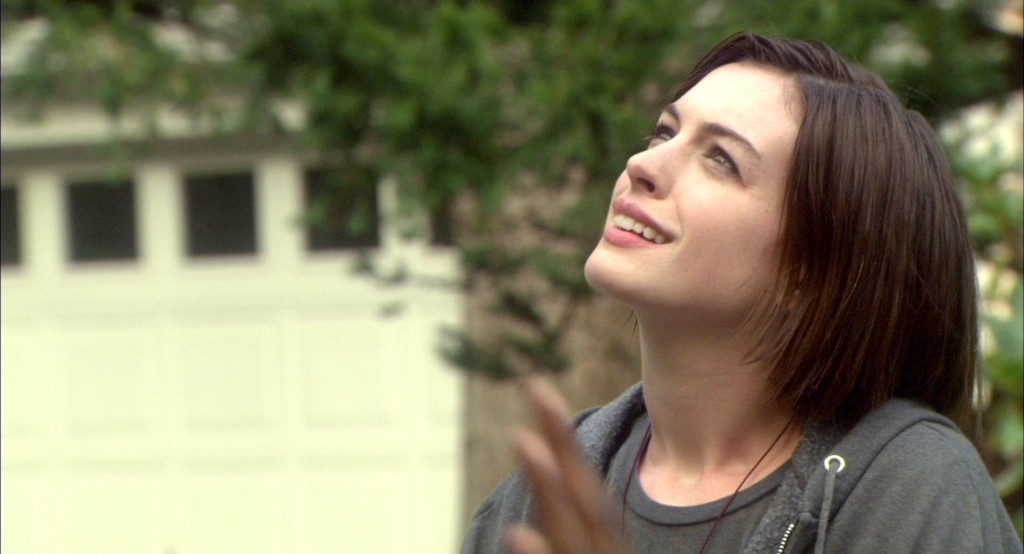 Bearing a rather generic name, 'The Hustle' will hit the summer box-office with the promise to make you laugh. The film has a good cast of Anne Hathaway, Tim Blake Nelson, Alex Sharp and Rebel Wilson. The film is written by Stanley Shapiro, Paul Henning, Dale Launer, and Jac Schaeffer, and Stanley himself will direct the film. It sounds like a boring comedy, but hopefully I am wrong.
19. Good Boys (August 16, 2019)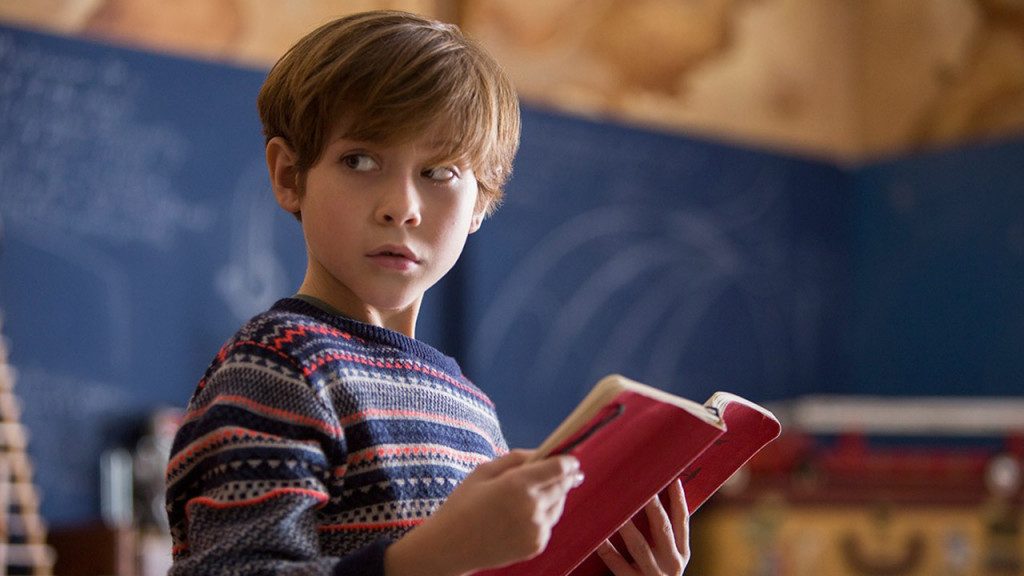 A group of kids must go on a journey of their life to San Fernando Valle to get a broken toy fixed before their parents come back home. Once again, this looks to target the families. Lee Eisenberg and Gene Stupnitsky will write and direct the film. The film is under post-production and will hit the screens in late summer.
Read More: Upcoming Animated Movies
18. Rocketman (May 17, 2019)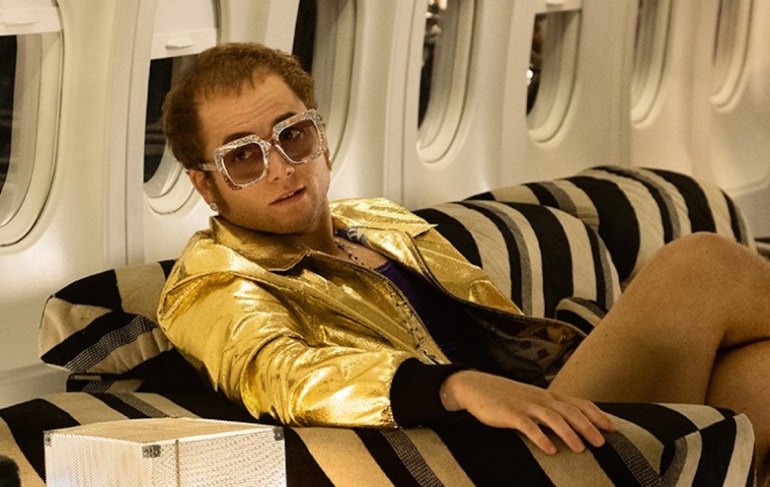 The legendary singer Elton John will have his biopic and will be played by Taron Egerton. 'Game of Thrones' fame Richard Madden will also appear in the movie along with Bryce Dallas Howard. The film is titled 'Rocketman', after the famous Elton John song. Lee Hall writes the screenplay and Dexter Fletcher directs it.
17. The New Mutants (August 2, 2019)
Once again, Fox Studios will jump ropes with the X-Men timeline. We don't clearly know when or how 'The New Mutants' will start. We have no idea of the starting point. What we do have is a promising ensemble of cast and a clear attempt to pave the foundation for the future of the X-Men cinematic universe. With a big "if", if the most awaited cinematic universe crossover happens, we don't know where this film will stand. That being said, summer is the perfect release season for this superhero flick.
Read More: Upcoming Zombie Movies
16. Aladin (May 28, 2019)
'Aladdin' is first in the line of a queue of live-action remakes and spinoffs of animated movies and shows. Will Smith, Naomi Scott, Billy Magnussen, and Mena Massoud are cast in this classic Disney film. It's promising that Guy Ritchie, who made good movies like 'Lock, Stock and Two Smoking Barrels', 'Snatch' and the 'Sherlock Holmes' franchise, writes and directs the film.
15. Child's Play (Jun 21, 2019)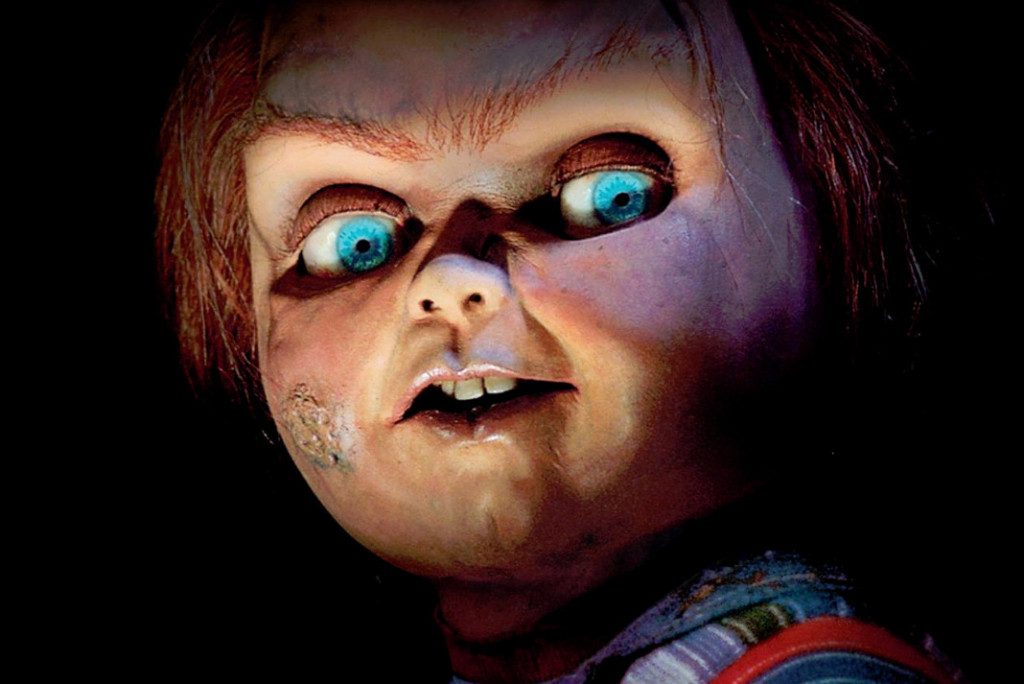 As a fan, I'm a bit disappointed that there are very few promising horror films releasing this summer. However, I'm eagerly waiting for 'Child's Play' remake to continue the good run horror films are having off late. The film looks to be more spooky and will probably be filled with jump scares. Aubrey Plaza, Brian Henry, and David Lewis will play the lead roles. The film is based on the characters by Dan Mancini. Tyler Burton will write the film, and it is directed by Lars Klevverg.
Read More: Upcoming Horror Movies
14. The Lion King (July 19, 2019)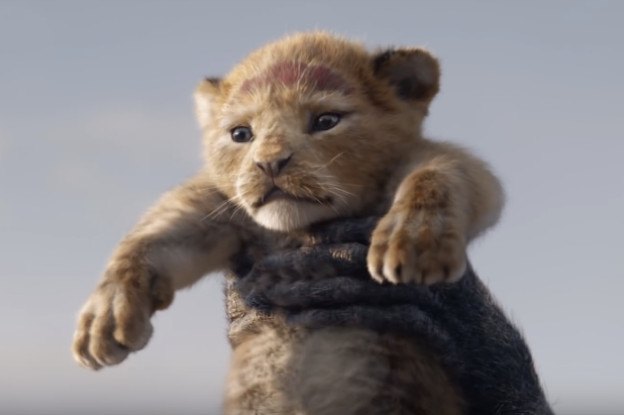 Classic film 'The Lion King' will be recreated with the aid of highly advanced CGI. It looks to pull children into the movie theaters– the nostalgia will probably also drag a lot of adults with them. Jo Favreau is the perfect choice to direct this film. Irene Mecchi, Jonathan Roberts and Linda Woolverton were involved in the original, and are credited for the character. Brenda Chapman gave the story for the original and will be credited too. However, Jeff Nathanson, who wrote good movies like 'The Terminal' and 'Catch Me If You Can', is roped in to write the screenplay.
13. Fast & Furious Presents: Hobbs and Shaw (July 26, 2019)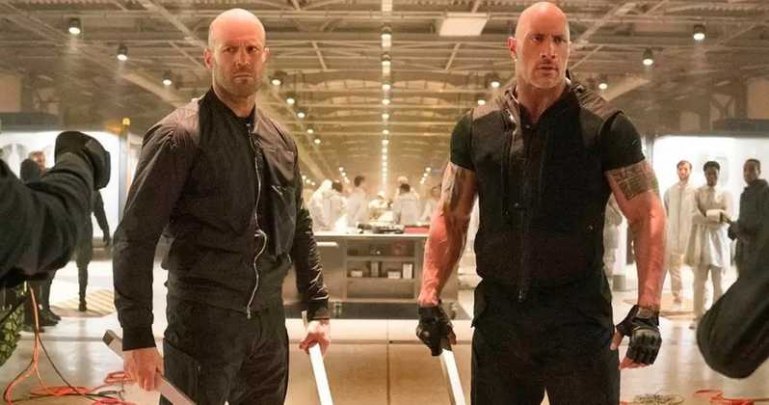 As I mentioned in the description, many franchises will drop their next movies this summer. However, the 'Fast & Furious' franchise will drop their first spin-off. Luke Hobbs, played by Dwayne "The Rock" Johnson, and Deckard Shaw, played by Jason Statham, are two important characters in the film series. 'Hobbs and Shaw' explores the adventures of these two characters. The franchise has a strong following, and it will look to encash on the star power of Dwayne and Jason.
Read More: Upcoming Sci-Fi Movies
12. Brightburn (May 24, 2019)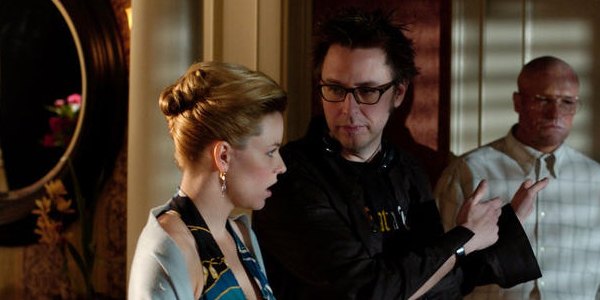 'Brightburn' is basically Superman with a twist. A boy from another planet finds his way to earth. But instead of becoming a hero, he turns into a sinister monster. The film will deal with the fragile emotions of a mother when her son becomes this unknown force. Elizabeth Banks will play the mother. Brian Gunna and Mark Gunn give the story and screenplay while David Yarovesky directs the film.
11. Dark Phoenix (June 7, 2019)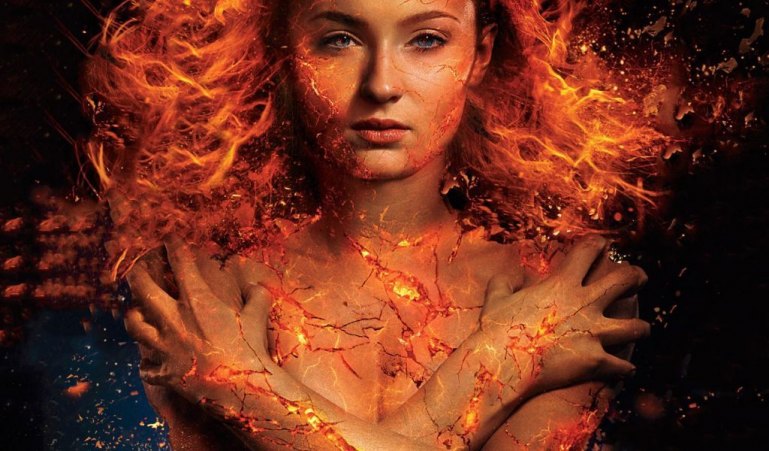 Jean Grey is probably the most powerful character of the X-Men universe. We've time and again heard, especially from Charles Xavier, about the levels up to which her abilities can evolve. 'Dark Phoenix' will give an account of these powers, but at the same time, the films look to explore how her powers affect her mind and make her an evil force. How the remaining X-Men will stop her? You will have to wait for this summer.
Read More: Upcoming Superhero Movies
10. Pokemon Detective Pikachu (May 10, 2019)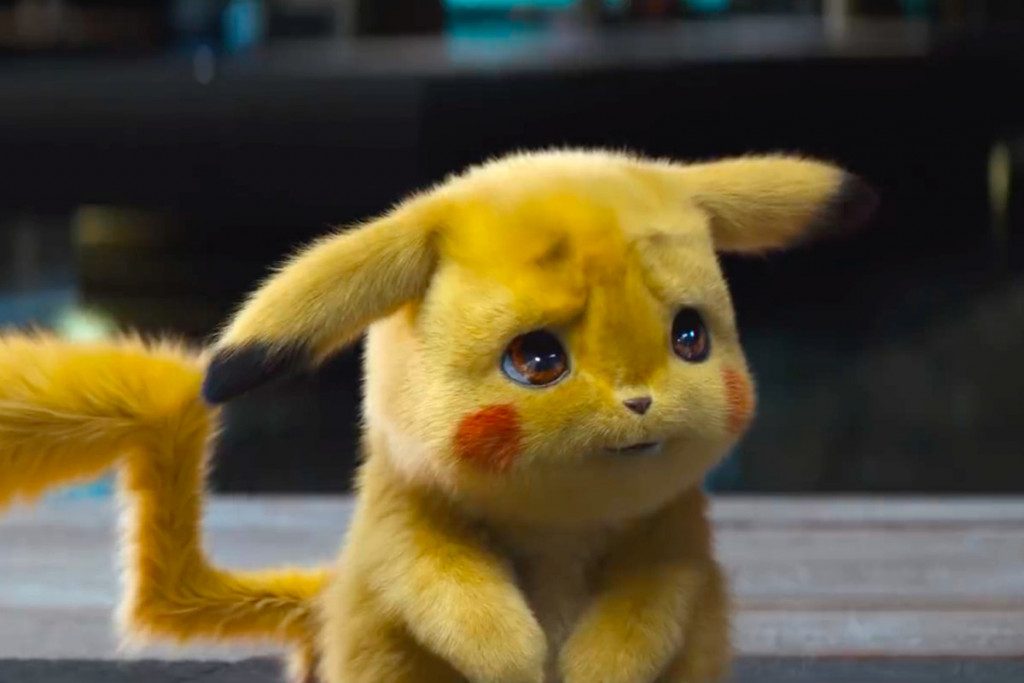 I'll have to be honest, I didn't expect much from this live-action Pokemon adaptation until the trailer came out. The film somehow convinced me that the cute and adorable Pikachu can talk and that too like Ryan Reynolds. The universe of Pokemon is vast and has lots of plots to offer for filmmakers. It's interesting and promising that the maker took this detective Pikachu aspect of a Pokemon video game, and developed into a proper screenplay.
9. Toy Story 4 (Jun 20, 2019)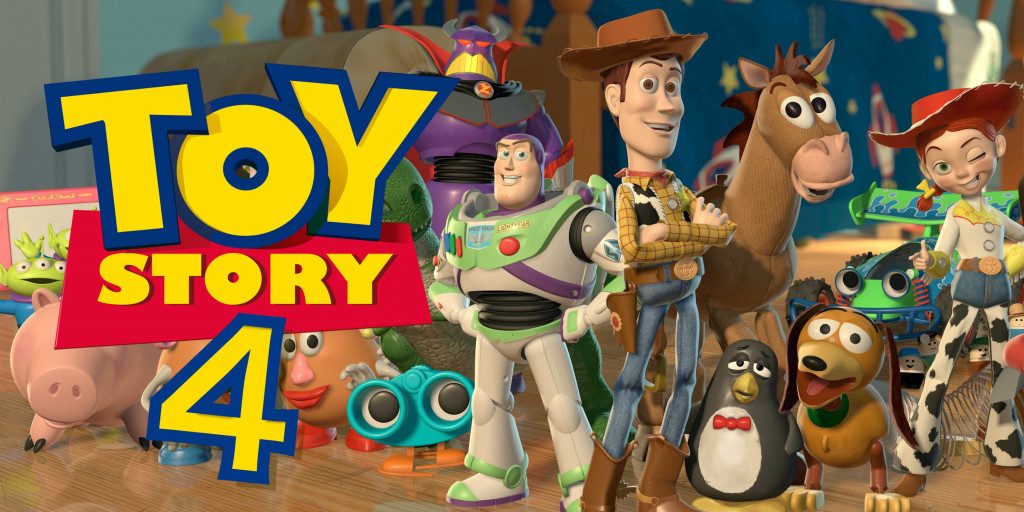 The blockbuster children classic animated franchise 'Toy Story' will return this summer with its fourth film. Most of the voice cast returns, as the toy universe looks to extend its story. Summer is the best time to release this film because as I said, the season is perfect to gain the family audience. Apart from that, the franchise also has a good following among adults.
Read More: Upcoming Superhero Movies
8. Artemis Fowl (August 9, 2019)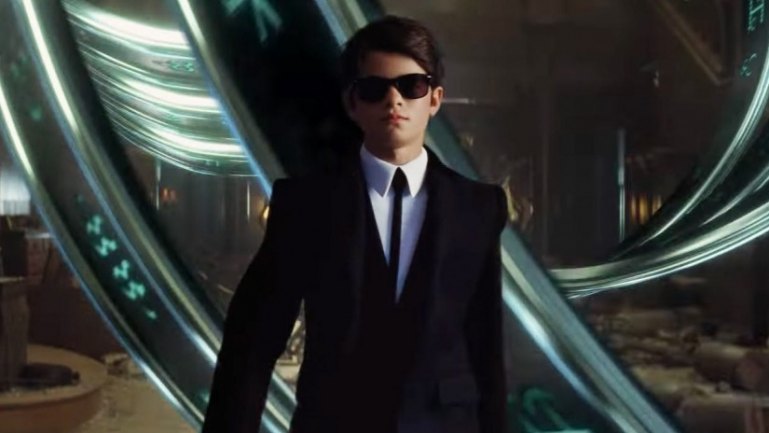 Artemis Fowl II must find his missing father to restore his family fortune. For that, he needs to abduct the fairy LePrecon officer Holly Short. Eoin Colfer's book is the base for this Disney film. Michael Goldenberg, Adam Kline, and Conor McPherson write the screenplay. Ferdia Shaw plays the lead character and Kenneth Branagh directs the film.
7. Ad Astra (May 24, 2019)
A space movie starring Brad Pitt was long coming. 'Ad Astra' will tell the tale of astronaut Roy McBride, who goes on a space voyage to find his missing father and finds out a mystery that that can destroy Earth. James Gray writes and directs the film and Ethan Gross is in-charge of the screenplay.
Read More: Upcoming Star Wars Movies
6. Midsommar (August 9, 2019)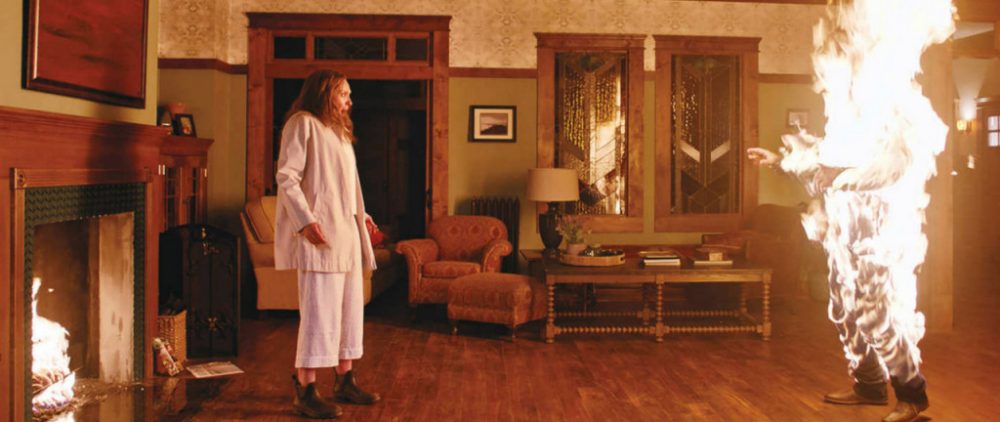 'Hereditary' is easily one of the best movies of 2018, and probably one of the best horror movies of the last decade or so. After such a successful project, Ari Aster returns this year with yet another horror film 'Midsommar'. I know it might be too much to expect two great horror movies back to back from the same director, but I can't stop myself from counting days until the film comes out.
5. Men in Black: International (Jun 14, 2019)
One of the biggest franchises of Hollywood will return this summer with a complete reboot. Will Smith and Tommy Lee Jones successfully ran the franchise but this time around, it's time for some new stars to don the black color. Chris Hemsworth play Agent H, Tessa Thompson plays Agent M and Emma Thompson plays Agent O. The film also has Liam Neesham and Rebecca Fergusson.
Read More: Upcoming DC Animated Movies
4. John Wick: Chapter 3 (May 16, 2019)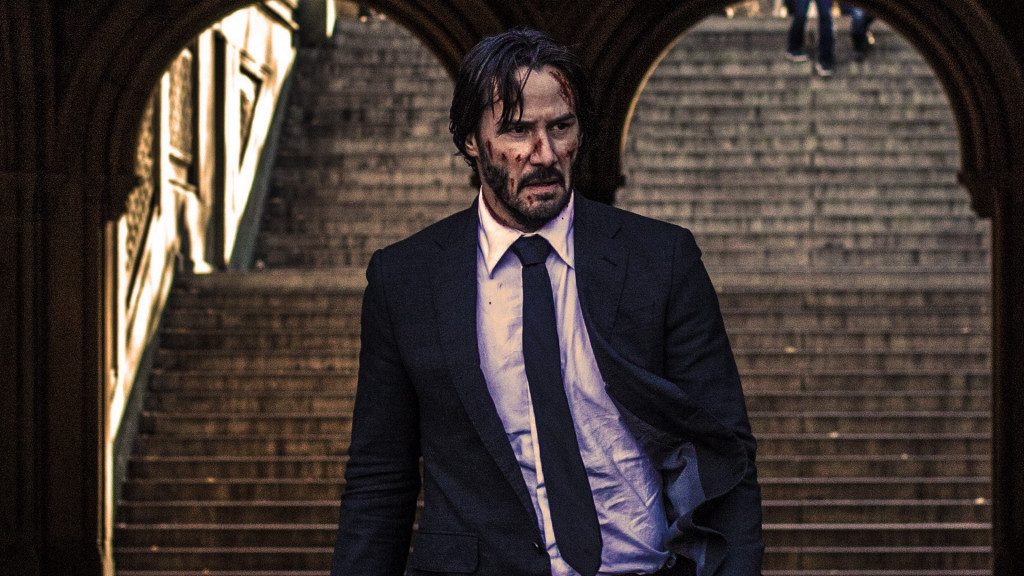 Who didn't enjoy watching John Wick wipe off an entire gang, including its leader, for killing his dog and bombing his house? Surprisingly, the sequel lived up to its expectations and delivered yet another solid action film. John Wick will return for the third time, quicker, more powerful and more lethal. The crew remains the same, and Keanu Reeves will return to play Wick, while the rest of the cast will be different.
3. Spiderman: Far From Home (July 5, 2019)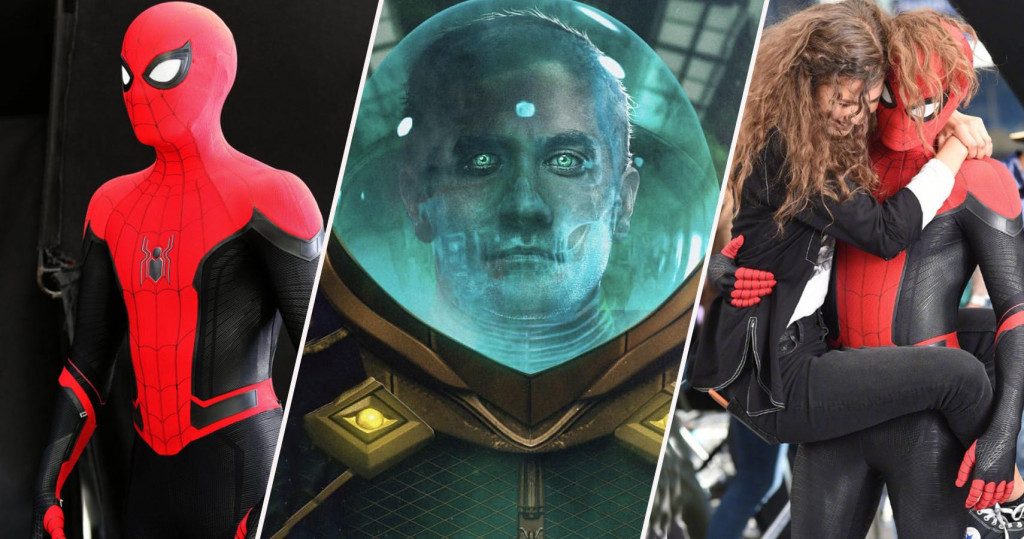 The upcoming Spiderman movie is exciting for two reasons, firstly, it will be the first movie of the next phase of the Marvel Cinematic Universe, and secondly, it will have Jake Gyllenhaal, who plays the antagonist Mysterio. Tom Holland is gaining all the love from the audience for his portrayal of Spiderman, and Marvel will hope to continue building the Spiderman franchise with him.
Read More: Upcoming Comedy Movies
2. Once Upon a Time in Hollywood (July 26, 2019)
Ace writer-director Quentin Tarantino will also have a release this summer. He will be releasing 'Once Upon a Time in Hollywood' and one can expect a lot of fanfare around the film — why not? The film is apparently a comedy-drama and will feature a huge star cast. Brad Pitt, Leonardo DiCaprio, Margot Robbie, Al Pacino, Kurt Russell and Dakota Fanning are in the starring roles. DiCaprio dons the role of a struggling actor, while Pitt is playing his body double.
1. Avengers: Endgame (April 26, 2019)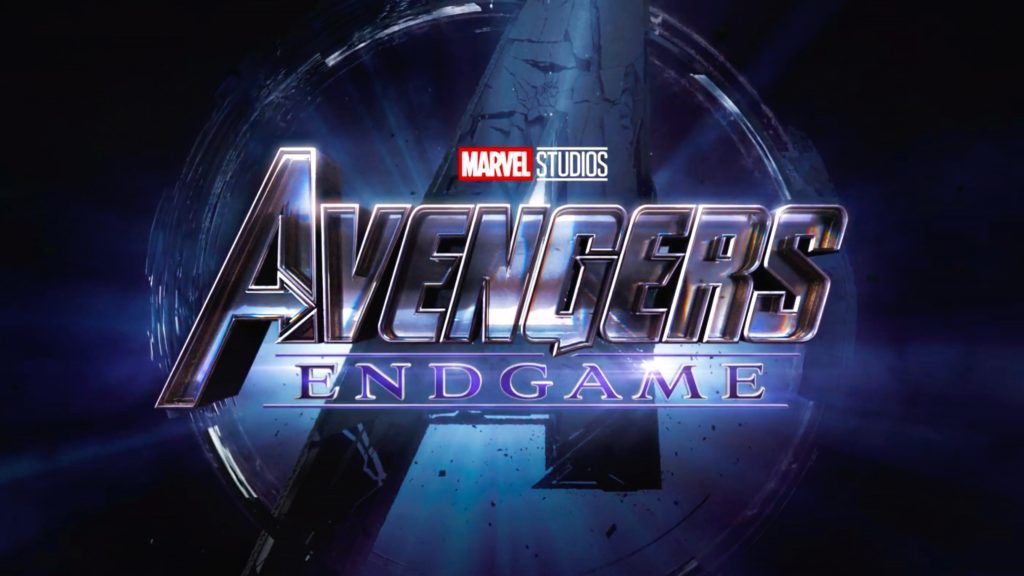 The mega movie series which has been running since last decade will come to an end this summer with 'Avengers: Endgame'. After the sensational 'Avengers: Infinity War', the audience were left on a cliffhanger with half of the Marvel cinematic universe gone. Veteran superheroes Iron Man, Captain America, Thor, Hulk, Hawk-Eye, and Black Widow, who were all a part of the very first 'Avengers' movie will team up one last time to save the universe. Thanos will have to be defeated and Captain Marvel will also play a major part in the battle.
Read More: Upcoming Disney Movies