Imagine to give your life to your art, to earn great critical acclaim, be adored by hundreds of millions, train and through your career do exceptional, award worthy work. Yet not once in that long career are you nominated for an Academy Award. Actors will tell you it does matter, it is all about the work, but trust me it matters, if their performance is touted for an Oscar nod and nomination morning their name is not read, it stings like a vicious intentional slap in the face. It matters a lot more when their peers are nominated for their work in the same film.
Bottom line: it matters.
They might take solace in the fact many great performances were not even nominated, but it still hurts, you can feel it when interviewing them and discussing the work. I have gone through movie history and selected list of great actors who have shockingly never received a single acting nomination.
20. Courtney Love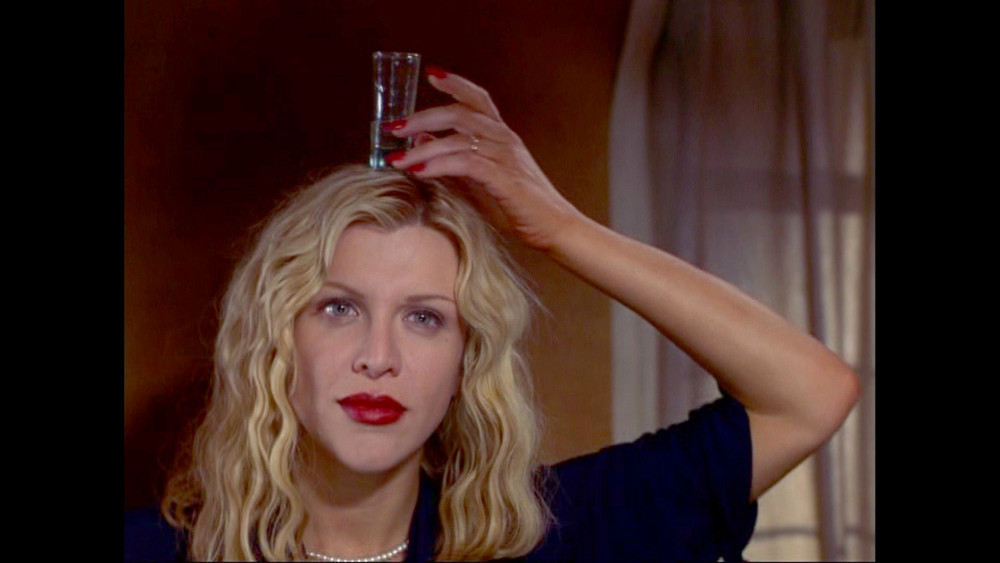 I know there are other deserving actors, but man was she not astonishing in both The People vs. Larry Flynt (1996) as Flynt's wife, Althea, a drug addict who helped him build his porn Empire. The actress is nothing short of astounding in the film and then was equally good in Man in the Moon (1999) opposite Jim Carrey. She won a slew of critics awards for the former film and deserved to be a nominee for both.
19. Scarlett Johansson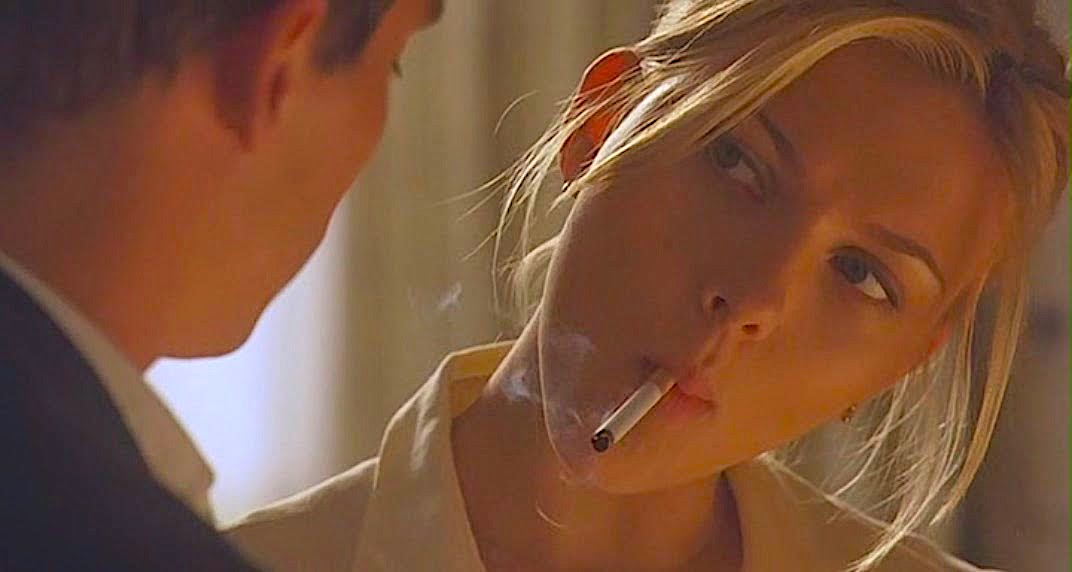 Where to start? Yes she deserved a nomination for her delicate dance with Bill Murray in Lost in Translation (2003). Yes she should have been a supporting actress nominee in Ghost World (2001). More recently she was remarkable as Lucy (2015) and frightening in Under the Skin (2014). High time she was seen as more than sex on a stick, the lady is gifted.
18. John Cazale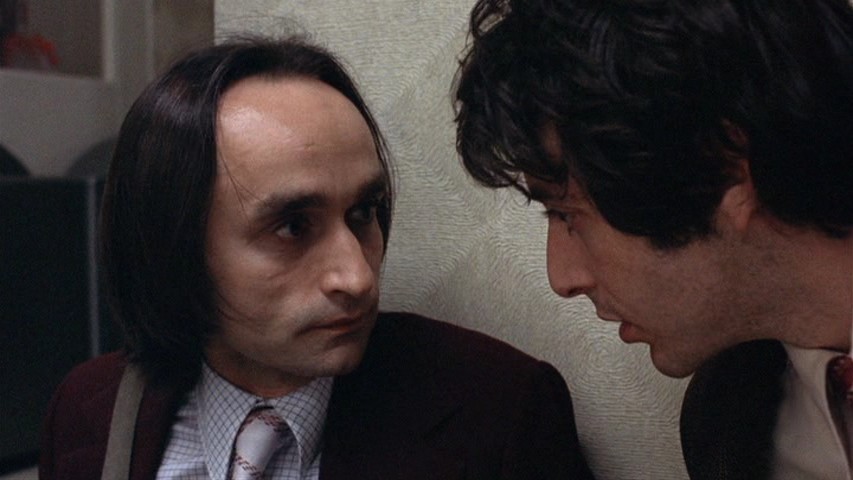 Five films, all Best Picture nominees in a career cut far too short by cancer. He deserved to be nominated for his battered Fredo in The Godfather Part II (1974) and again for hapless Sal in Dog Day Afternoon (1975). The sad eyed actor had a knack with likable losers, and was as beloved by audiences as he was fellow actors and directors. How he was missed I do not understand and never will.
17. Audrey Tautou
The lovely gamine eyed beauty had two back to back performances, both of which could have earned her nominations for Best Actress. She was robbed of a nomination for the lovely French film Amelie (2001) in which she proved to possess an original screen presence. Even greater was she in the stunning love story A Very Long Engagement (2004) as a woman who believes her lover, thought dead is very much alive. She is a miracle in the film.
16. Boris Karloff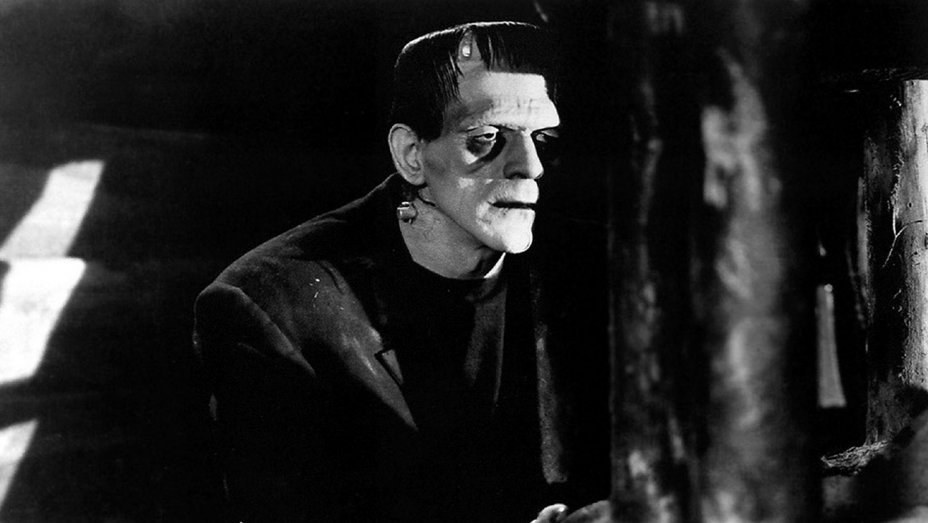 Early in his film career he was known as Karloff the Uncanny for his remarkable way of disappearing into a role with no trace of himself. Best known as the Frankenstein monster his superb performance in The Bride of Frankenstein (1935) was a marvel of haunting poetic beauty, and yet unspeakable horrors. He was equally good in The Mummy (1932) but it became apparent, rather quickly, the Academy considered horror films beneath them. Too bad, Karloff is well remembered.
15. Pam Grier
No chance she gets nominated for the blaxploitation films she made in the seventies but she was most deserving for her dead eyed hooker in Fort Apache : The Bronx (1981), but was truly deserving, and robbed for her title character in Jackie Brown (1997). Sultry, sexy and the smartest person in the room at all times, Grier was hypnotic in Tarantino's mesmerizing work.
14. Kurt Russell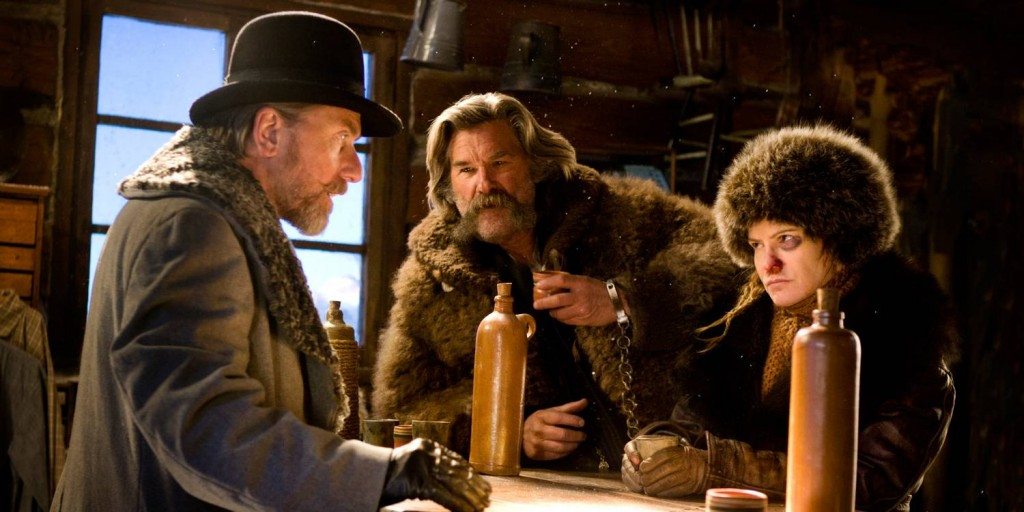 One of the most reliable actors in the business, with many mainstream hits, and a few times he was worthy of Oscar attention. His fine supporting performance in Silkwood (1983) remains his best chance for a nomination, though many believe he was brilliant as Wyatt Earp in Tombstone (1995). He was iconic in Escape from New York (1981) and equally good in The Thing (1982). He also gave a powerful performance as the doomed bounty hunter in The Hateful Eight (2015).
13. Thora Birch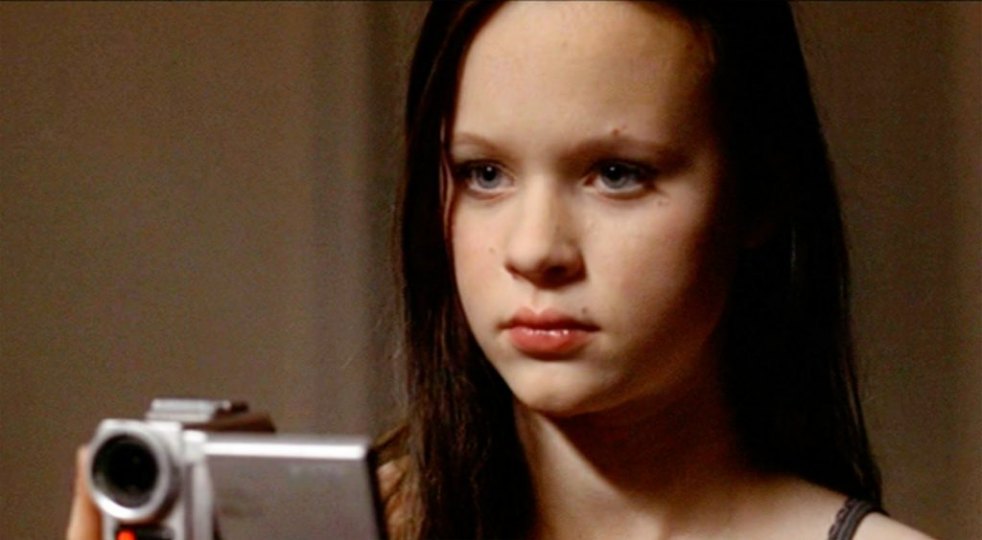 In the space of two years, Birch proved to be a brilliant actress willing to take risks in her work. She deserved a supporting actress nomination for American Beauty (1999) but was even better as the nerdy cast off commenting on society in Ghost World (2001). Her droll, often grave performance was stunning in its depth and raw beauty and should have been among the nominees for Best Actress.
12. Meg Ryan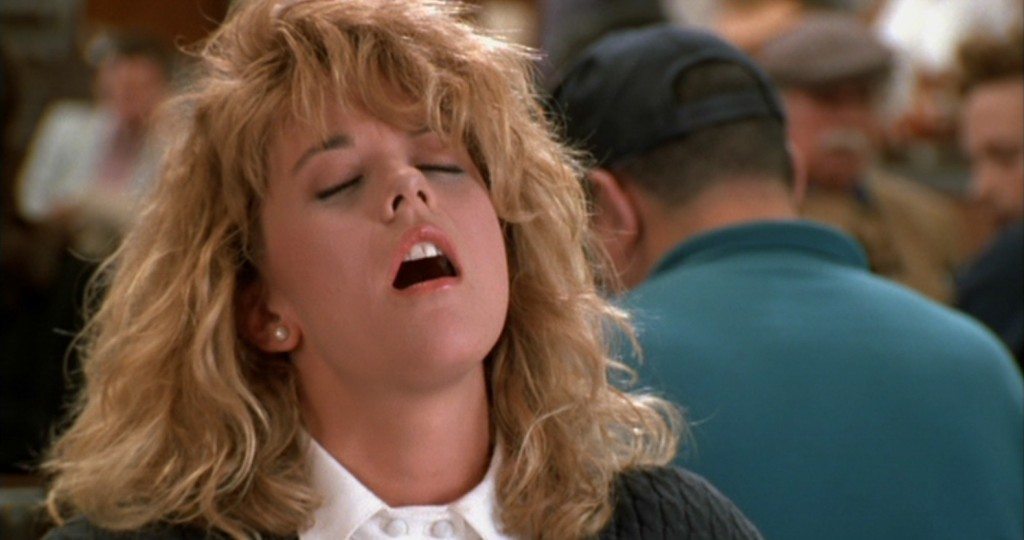 There was a ten year period she was America's sweetheart. For her fake orgasm scene in When Harry Met Sally (1989) she should have been nominated, yes for that single scene. For a ten year period Meg Ryan was a reliable and capable actress, not ever really given her due by a Hollywood known to be unkind to young women. At her best in romantic comedies she was nomination worthy for the aforementioned movie as well as Sleepless in Seattle (1993) and the Gulf War drama Courage Under Fire (1996). Her career ended it seemed when news broke she had cheated with co-star Russell Crowe on set of a film…America disapproves of their sweethearts cheating.
11. Donald Sutherland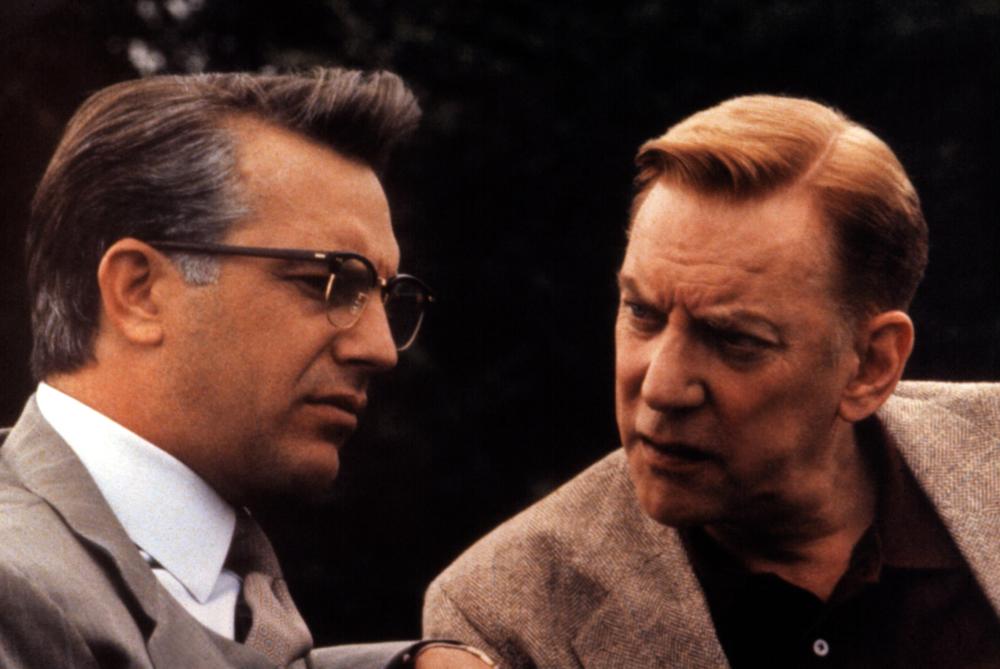 The entire cast of Ordinary People (1980) is nominated, the film wins Best Picture, but not nominated was the heart and soul of the film, Donald Sutherland as the grief stricken father struggling to hold onto his surviving son an marriage. The family has been rocked by the accidental death of their eldest, the golden child, and his brother attempts suicide after the accident. Now home and trying the boys mother is icy to him, as the father attempts to bring him close. Sutherland is heartbreaking, but that final scene on the steps will stroke your soul.
10. Maureen O'Hara
The fiery red head had eyes that blazed when pushed, and was often the perfect foil for John Wayne. She was never better than in The Quiet Man (1952) as a feisty Irish lass shamed by her brother over her dowry. The sheer sparks between she and the Duke were the stuff of legend. For her performance as Mary Kate, she should have been nominated, but sadly, was not.
9. Kevin Bacon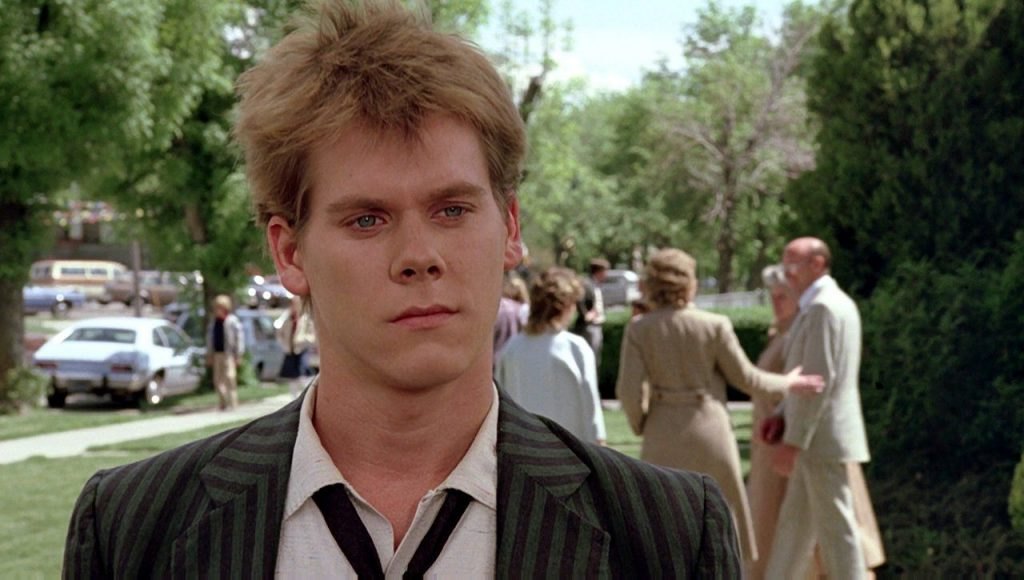 After more than thirty five years of acting, much of it acclaimed, Kevin Bacon has still not once been an Oscar nominee. So many times it has been deserving, yet never once has it happened. The finest work of his career was as the recovering pedophile in The Woodsman (2006) for which he was worthy but the film obviously scared the Academy. Bacon was brilliant as a brutalized prisoner in Murder in the First (1990), as a vicious guard in Sleepers (1993), and as a cop in Mystic River (2003). He deserved to be nominated for The Woodsman, truly, a difficult role that he nailed.
8. Martin Sheen
Not even for Apocalypse Now (1979) for which he was a most deserving nominee. Martin Sheen should have been in the race for Best Actor more than once, beginning with Badlands (1974), the aforementioned Apocalypse Now, but also for supporting actor in The Dead Zone (1983). He earned Award after award for his superb work on television in films and finally his crowning achievement as President Bartlett in The West Wing. Oh that he were in office now. Understand I went through Oscar history to find long ago actors snubbed and more recent, they are bonded by the lack of nomination.
7. Malcolm MacDowell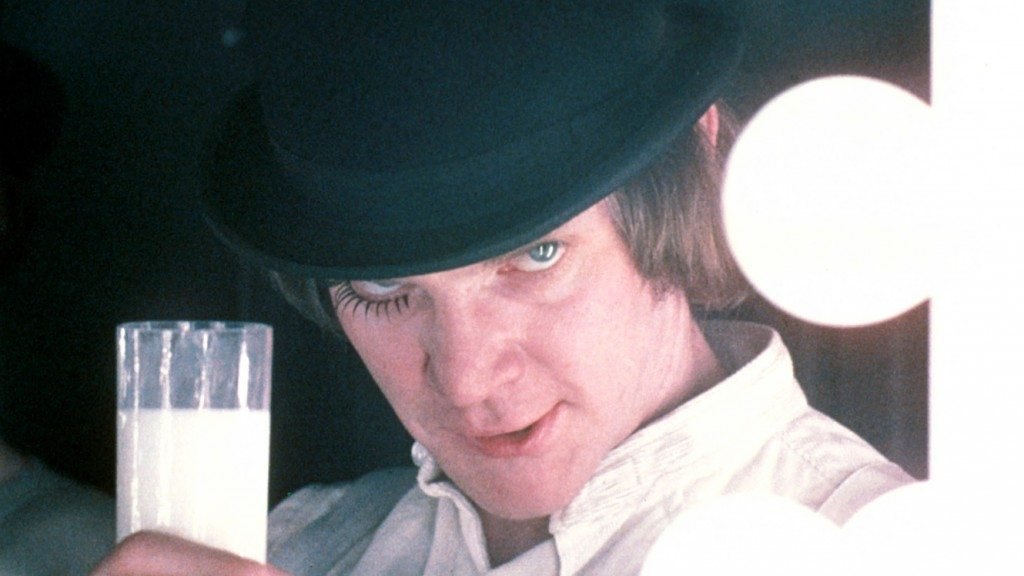 How is it possible MacDowell was not nominated for his astounding performance as Alex in A Clockwork Orange (1971)? Does it make any sense that he was not? As the jaunty, bouncy, vicious psychopath in Stanley Kubrick's greatest film, MacDowell was deserving, and it remains shameful he was not nominated. Shameful. In portraying a villain, a rapist and killer, the actor achieves the extraordinary feat of making us care for him in that he becomes the victim.
6. Steve Martin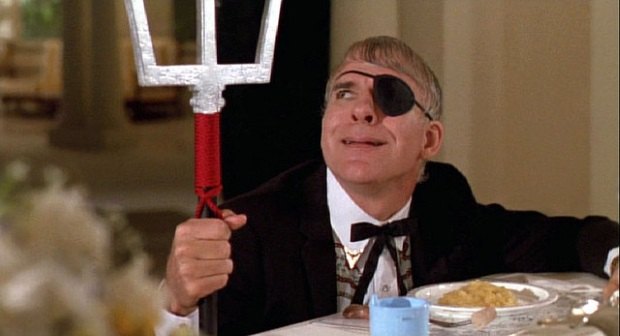 Steve Martin won the National Society and New York Film Critics Awards for Best Actor for his hilarious and remarkable performance in All of Me (1984), one of the great physical performances ever given. He won accolades again for his limber, light as a feather physicality in Roxanne (1987) a modern day Cyrano de Bergerac. Nominations should have come for both, everyone knows it and it is criminal it did not happen.
5. Richard Gere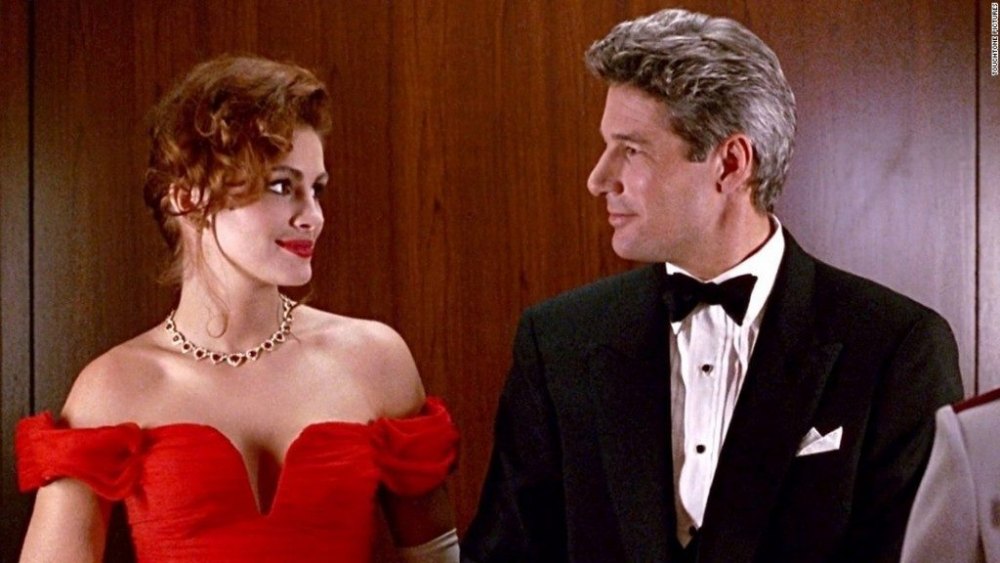 It is nearly unimaginable how an actor who remained at the top for two decades doesn't have a single nomination to boot. And it is not that Richard Gere hasn't done great roles or been in great films. It is just that he has been just plain unlucky. Probably he was considered "too pretty" or "too famous" for a nomination, I don't know. He got closest to getting nominated only a couple of years back for 'Time our of Mind' where he played a homeless person.
4. Hugh Grant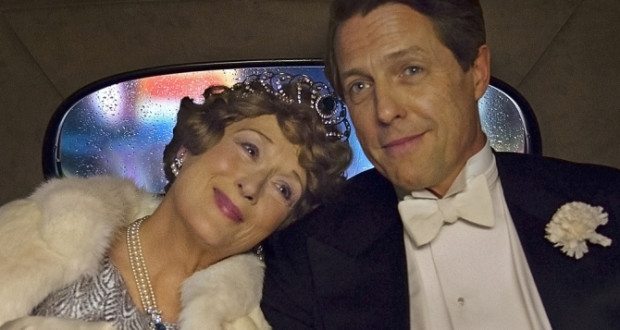 Another "lover boy" who got snubbed by the Academy. Yes, he has mostly done romantic comedies, but let's be honest: Hugh Grant has been good in many of them, especially 'About a Boy' and 'Four Weddings and a Funeral'. But the closest he got to the nomination was actually last year for 'Florence Foster Jenkins' where he stood his ground even in front of an acting giant like Meryl Streep and was nearly as good, if not better.
3. Jim Carrey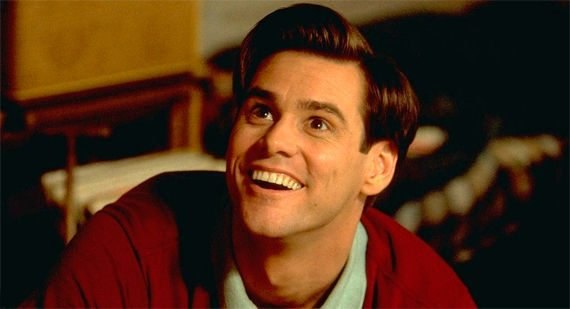 Let's be clear, Jim Carrey was good in The Truman Show (1998), not great. In Man in the Moon (1999) he was a revelation, truly brilliant, and deserving of a nomination. Brilliantly he captured the twisted perversity of comic Andy Kaufman to perfection in Milos Forman's fine film. Five years later he did the best work of his career as the sad sack lover in Eternal Sunshine of the Spotless Mind (2004). Going toe to toe and holding his own with no less than Kate Winslet, he deserved attention from Oscar.
2. Bruce Willis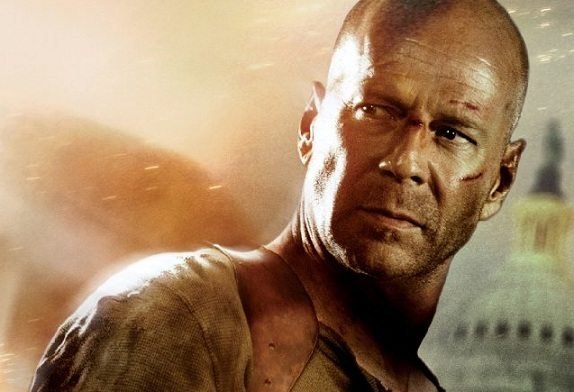 Something happened when Bruce Willis shaved his head for 12 Monkeys (1995) he became tragically noble. His powerful work in that science fiction masterpiece could have seen him nominated for Best Actor and we can never forget his Butch from Pulp Fiction (1994) a most deserving performance.
1. Marilyn Monroe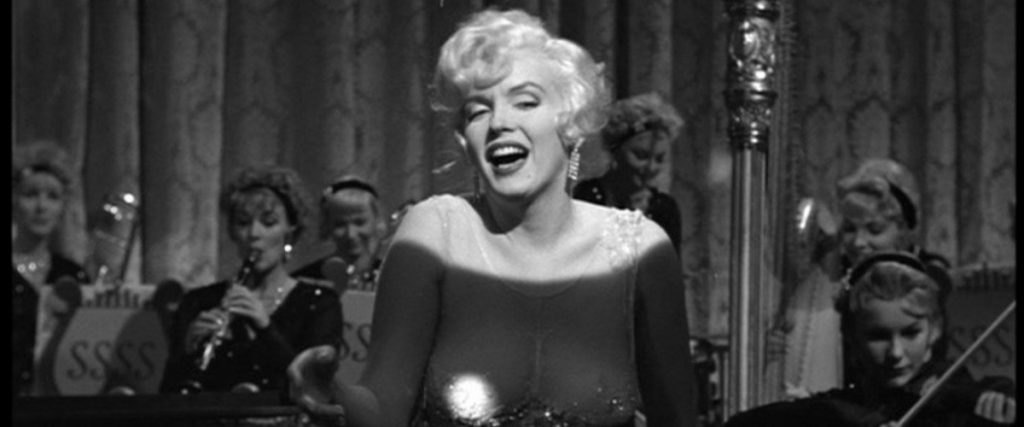 Though many may scoff at Marilyn Monroe being named with Oscar in the same sentence, she was a gifted comedic actress, and the camera adored her. Her greatest work came in 'Some Like It Hot' (1959) and she was frankly robbed of a nomination. Monroe was also very good, very funny, and as always sex on two legs in 'The Seven Year Itch' (1955), but the best of her career, the one the Academy missed was 'Some Like It Hot'.