Directed by Scott Beck and Bryan Woods, '65' is a sci-fi thriller that blends a pre-historic setting with futuristic elements. Starring Adam Driver and Ariana Greenblatt, this 2023 movie revolves around an outer space Commander Pilot, Mills. When a spaceship on an exploratory mission crashes unexpectedly on an unknown planet and kills dozens of people, it leaves behind only two survivors: Mills and a young girl named Koa. As Mills tries to send the word out to his command station on Earth, he soon realizes that he and Koa are not alone on this unknown planet.
They also learn that perhaps it isn't as much of an unknown planet as he had initially thought. Thrown back in time, Mills and Koa now have to survive against vicious dinosaurs and figure out a way back home. If you loved the action-filled, sci-fi '65' and are looking for similar movies with interesting premises and appealing characters, here are some recommendations for you! You can find most of these movies similar to '65' on Netflix, Amazon Prime, and Hulu.
8. Logan (2017)
A continuation of the 'X-men' film series and the final installment in the 'Wolverine' trilogy, 'Logan' is an action drama directed by James Mangold. This Hugh Jackman starer tells the story of a worn-out Logan, AKA Wolverine, and Laura, a young mutant who shares his DNA. Like, '65' 'Logan' also revolves around pairs of characters that neatly fit into a father-daughter dynamic, with both pairs finding themselves in life-threatening situations. If you enjoyed that aspect of '65' and are looking for a similar action-filled sci-fi, 'Logan' would make for a great watch.
7. Oblivion (2013)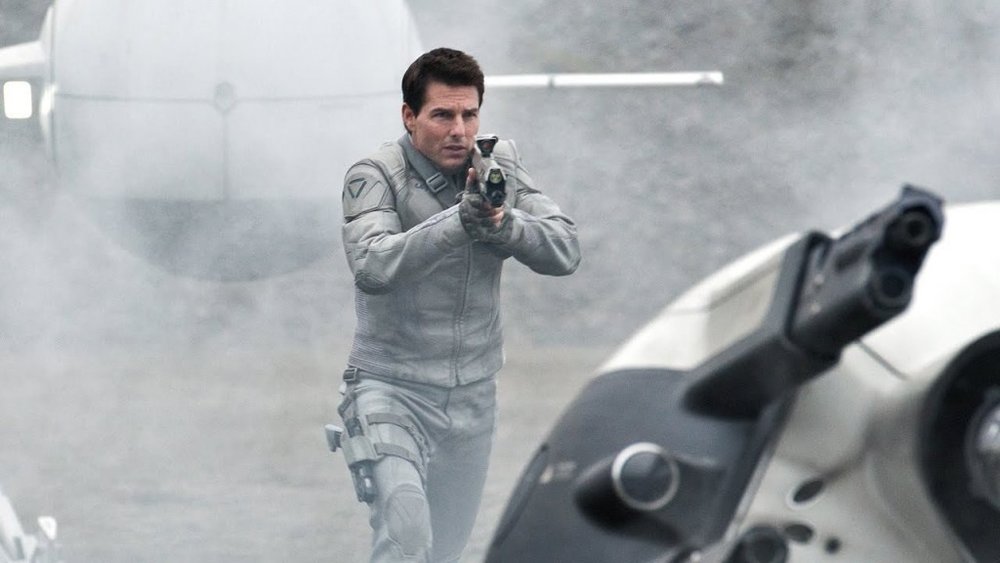 Directed by Joseph Kosinski, 'Oblivion' is a post-apocalyptic action-adventure starring Tom Cruise. The movie follows the story of Jack Harper. After a war with an alien race rendered Earth inhabitable, Jack Harper is one of the only people left on Earth. However, as soon as his mission ends, he'll set off to a human colony on a moon called Titan. Or at least so is the plan, until he meets a woman named Julia and starts questioning everything he has believed to be true so far. '65' and 'Oblivion' are both engrossing sci-fi movies, with the plots holding drastic twists for their protagonists.
6. Journey 2: The Mysterious Island (2012)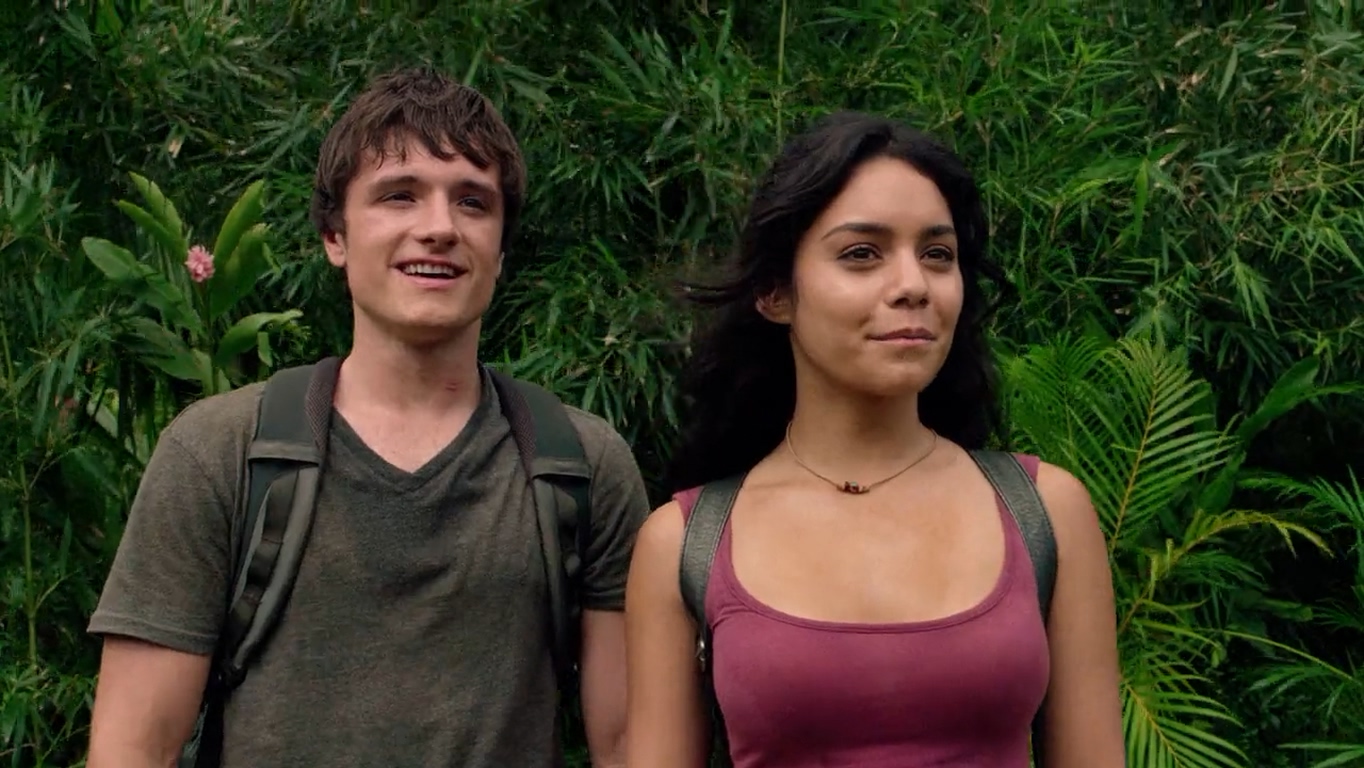 'Journey 2: The Mysterious Island' is an action-adventure movie directed by Brad Peyton. With a star-studded cast of Dwayne Johnson, Josh Hutcherson, Vanessa Hudgens, and others, this film is the sequel to 2008's 'Journey to the Center of the Earth.' The plot follows the story of Sean and his stepfather Hank as they embark on a journey to an unknown island in hopes of finding Sean's long-lost grandfather.
With Gabato, their helicopter pilot, and his daughter Kailani, the group gets caught in a tornado and crash lands on an island. Similar to '65', the characters in 'Journey 2: The Mysterious Island' also get stuck in a strange land. The dynamic between Sean and Hank is also reminiscent of the one between Mills and Koa. Lastly, although this movie does not have the dinosaurs from '65', it does have giant lizards— which is still pretty close.
5. A Quiet Place (2018)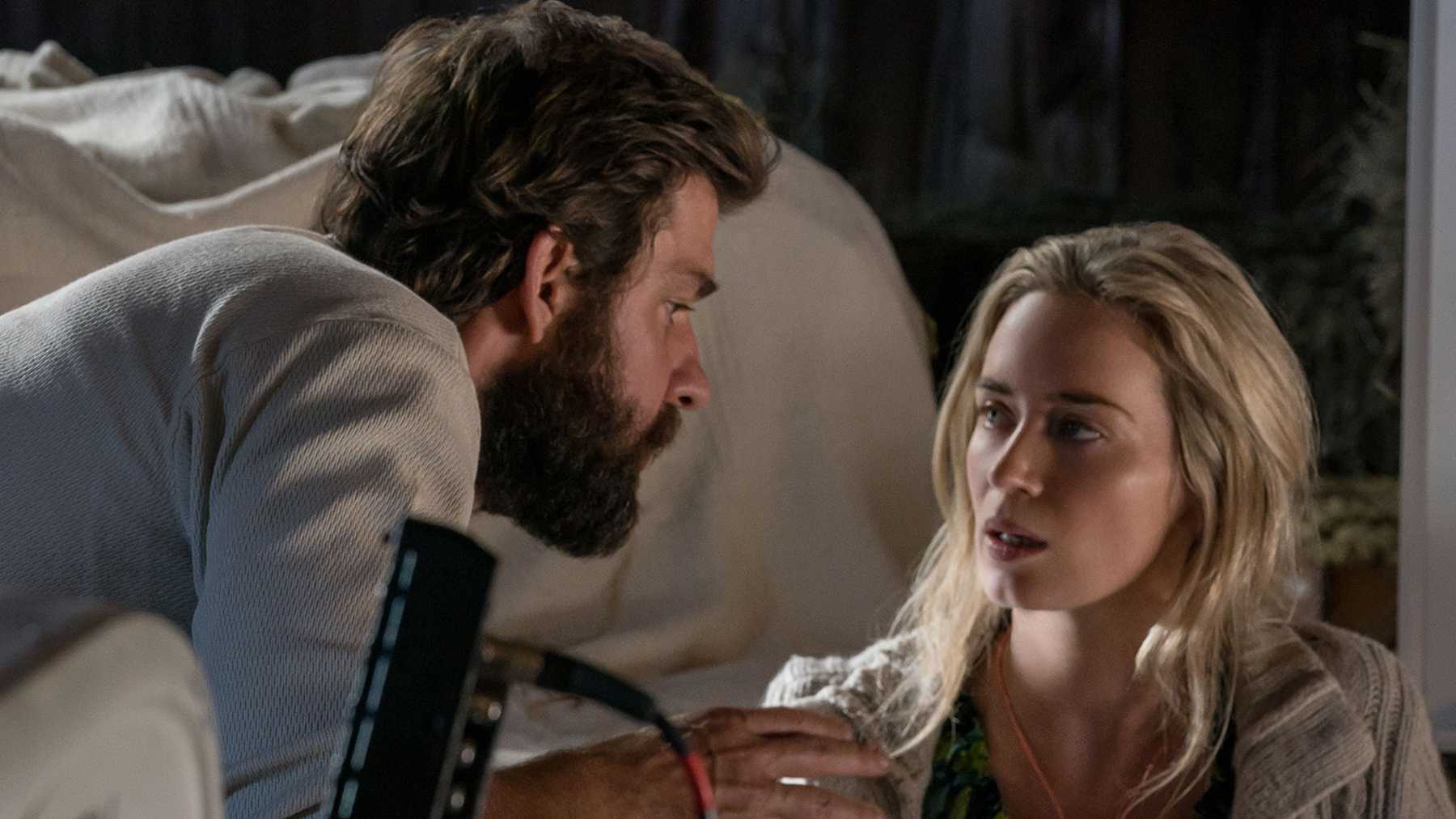 'The Quiet Place' is a thriller horror set in a post-apocalyptic world. This movie is directed by John Krasinski, who also stars in it alongside his wife, Emily Blunt. After bloodthirsty aliens with heightened hearing take over the planet, most of the human population is killed. Any sound— even the crunching of a leaf, alerts these aliens and brings death to the people around.
In a secluded area of New York, the Abbot Family live a life of silence in this new world as Lee and Evelyn try to keep their kids alive. '65' and 'A Quiet Place' both share the same pair of writers, Scott Beck and Bryan Woods. The plot of both movies also revolves around similar themes of survival against a dangerous beast.
4. The Land That Forgot Time (1974)
'The Land That Forgot Time' is based on a novel of the same name by Edgar Rice Burroughs. Set in the time of World War I, this fantasy adventure is directed by Kevin Connor. After a confrontation between British and German vessels, a group of survivors is left stranded on the unknown subcontinent called Caprona. In this land, pre-historic dinosaurs and other animals live beside primitive humans.
The German and the British survivors now have to work together to survive and make their way out of this island. Though the dinosaurs in this movie look noticeably different than the CGI-ed ones in '65', 'The Land That Forgot Time' is still an iconic dinosaur movie with an engaging plot. If you enjoyed the "survival against the prehistoric" facet of '65', then you would like 'The Land That Forgot Time' too.
3. Turok: Son of The Stone (2008)
'Turok: Son of The Stone' is an adult animated adventure movie with characters and settings taken from a Western Publishing comic book of the same name. It's directed by Curt Geda, Dan Riba, Frank Squillace, and Tad Stones. This movie is about the titular character of Toruk, a Native American warrior who stumbles across an island full of pre-historic beasts. Both Toruk and Hills from '65' have to face dinosaurs and, in the process, keep their loved ones alive. If you're looking for something similar to '65' without advanced space technology, 'Toruk: Son of the Stone' might be just what you're looking for.
2. Planet of the Apes (2001)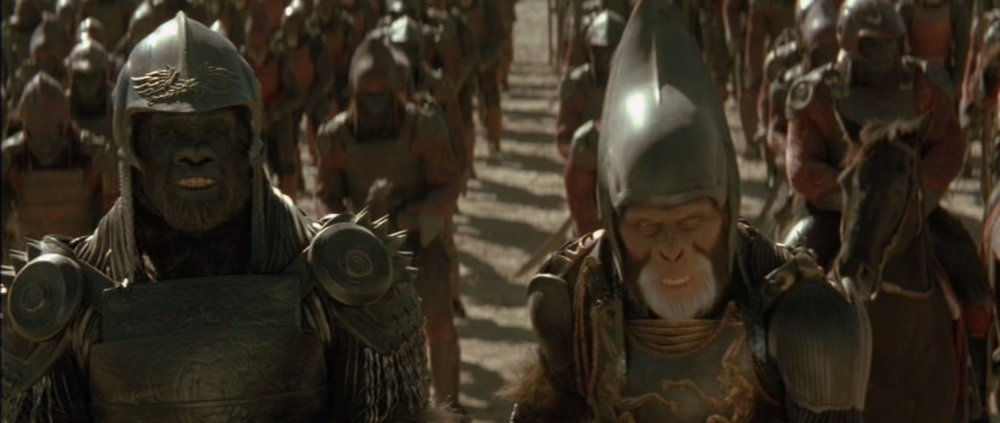 Directed by Tim Burton, 'Planet of The Apes' is part of the vast franchise of the same name. With Mark Wahlberg and Helena Bonham Carter in leading roles, it explores the idea of a society run by apes. This movie is about an astronaut named Leo who crashes onto a planet called Ashlar. On Ashlar, Intelligent apes are the rulers and keep humans as slaves.
After finding the remains of his old space station crashed on the same planet, Leo realizes he has traveled forward in time — and that Ashalr is a very different Earth than he left behind. This movie shares similar ideas of time travel. The time travel aspect, in turn, affects the protagonists of both movies in similar yet distinct ways. If you're looking for something like '65' but aren't interested in dinosaurs, then you'll enjoy 'Planet of The Apes.'
1. Jurassic Park (1993)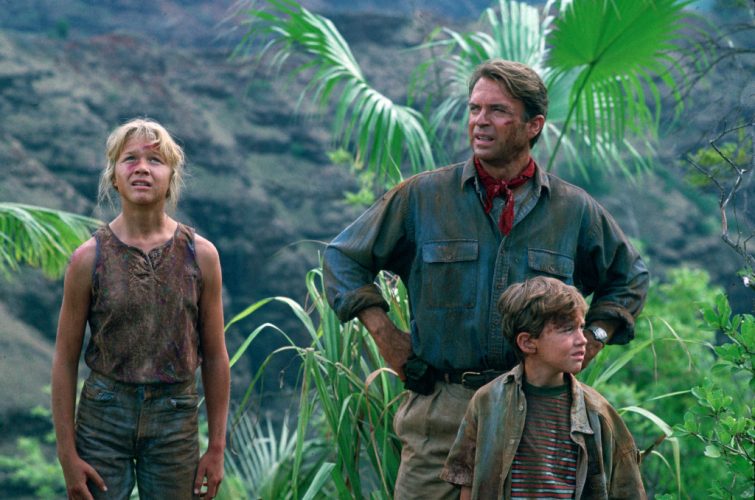 Jurassic Park is the first installment in its franchise. It's a classic dinosaur movie based on Michael Crichton's novel of the same name. Directed by Steven Spielberg, this sci-fi action stars Jeff Goldblum, Laura Dern, and Sam Neill. The movie follows the story of a theme park wherein dinosaurs cloned from pre-historic DNA reside. The creator of the theme park, John Hammond, invites a group of scientists, Malcolm, Sattler, and Grant, over for a tour to prove the safety of his park.
However, things start going south when a T-Rex breaks free and attacks the group. This movie has compelling characters and an action-filled thrilling plot. It remains one of the most influential movies of our time. If the most appealing part of '65' was the dinosaurs to you, then you will love this movie (and others from its franchise).
Read More: Where Was 65 Filmed?