'Fast Times at Ridgemont High,' released in 1982, is an iconic coming-of-age comedy film. It marked the directorial debut of Amy Heckerling and was crafted from a screenplay penned by Cameron Crowe, derived from his own 1981 book titled 'Fast Times at Ridgemont High: A True Story.' The film boasts a notable ensemble cast featuring talents like Sean Penn, Jennifer Jason Leigh, Judge Reinhold, Phoebe Cates, and Brian Backer. The plot follows the lives of high school sophomores Stacy and Mark and their older friends Linda and Mike.
The film intertwines their romantic experiences. Jeff Spicoli, a laid-back surfer, clashes with strict teacher Mr. Hand. Stacy's brother Brad navigates his senior year. It explores love, friendship, and teenage challenges, capturing the essence of 1980s youth culture. Step back into the hilarious halls of high school and explore more such recommendations by us, where youthful antics, awkward crushes, and unforgettable friendships take the spotlight. You can watch most of these movies like 'Fast Times at Ridgemont High' on Netflix, Hulu, or Amazon Prime.
8. Booksmart (2019)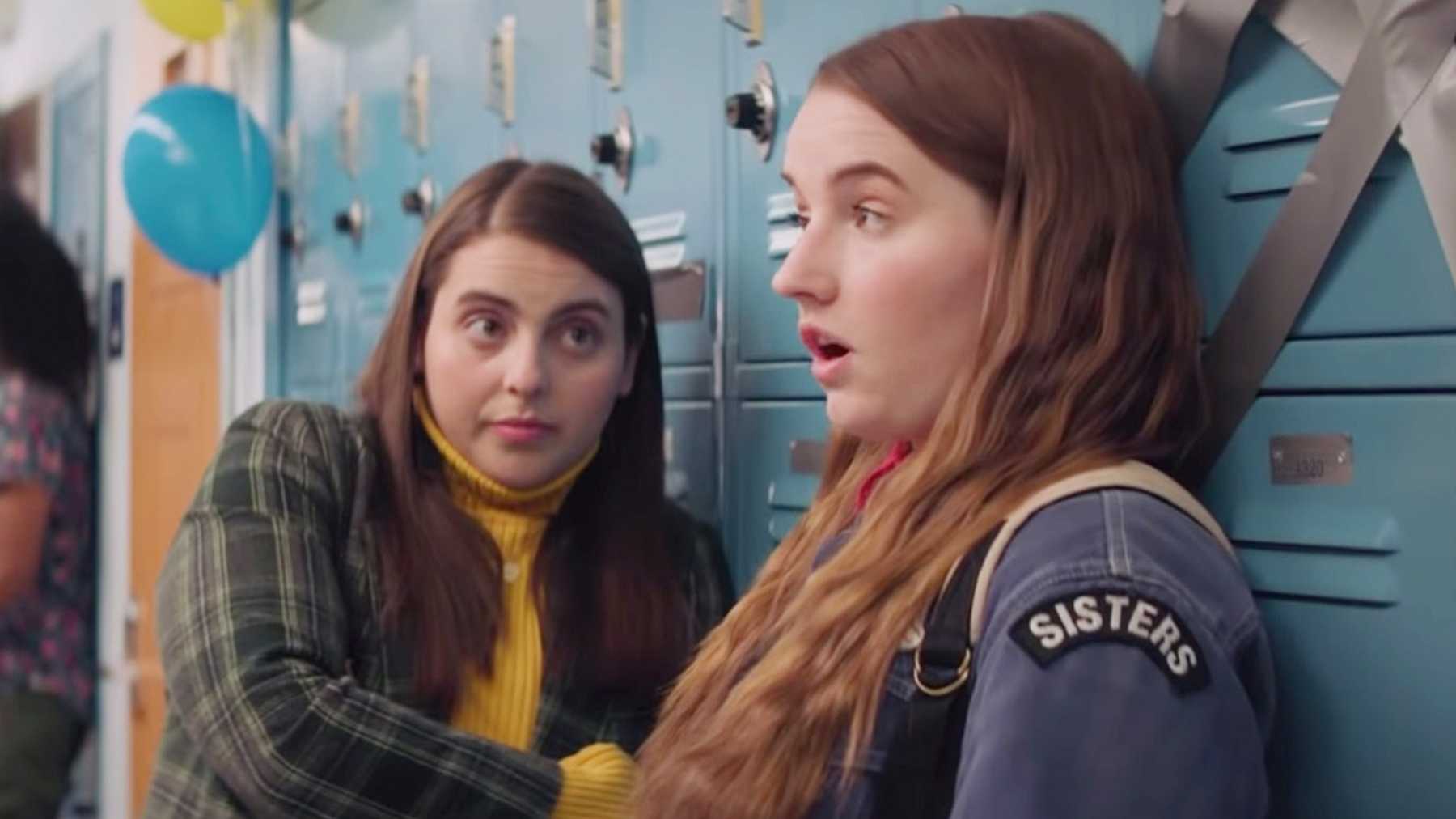 In her directorial debut, Olivia Wilde helmed 'Booksmart,' a comedy coming-of-age film penned by Emily Halpern. The movie stars Beanie Feldstein and Kaitlyn Dever as two driven high schoolers who opt to shed their studious image, embarking on a spontaneous party spree on their final day of classes, putting their prim reputation to the test. Both 'Fast Times at Ridgemont High' and 'Booksmart' explore the exhilarating and tumultuous journey of high school students as they break free from stereotypes and embrace life's unexpected adventures.
7. Clueless (1995)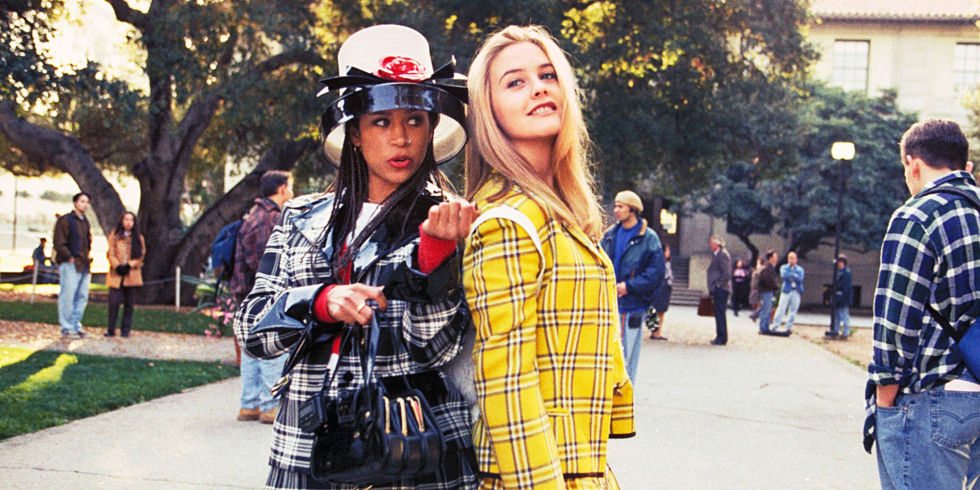 Amy Heckerling's 'Clueless' reimagines Jane Austen's 'Emma' in a modern high school setting, led by Alicia Silverstone. This vibrant coming-of-age comedy movie follows a popular and wealthy student as she navigates friendship, makeovers, matchmaking, and self-discovery against the glamorous backdrop of Beverly Hills. 'Clueless' and 'Fast Times at Ridgemont High' delve into high school students' lives, offering comedic snapshots of youth's trials, tribulations, and growth while reflecting the distinctive eras in which they're set.
6. Sixteen Candles (1984)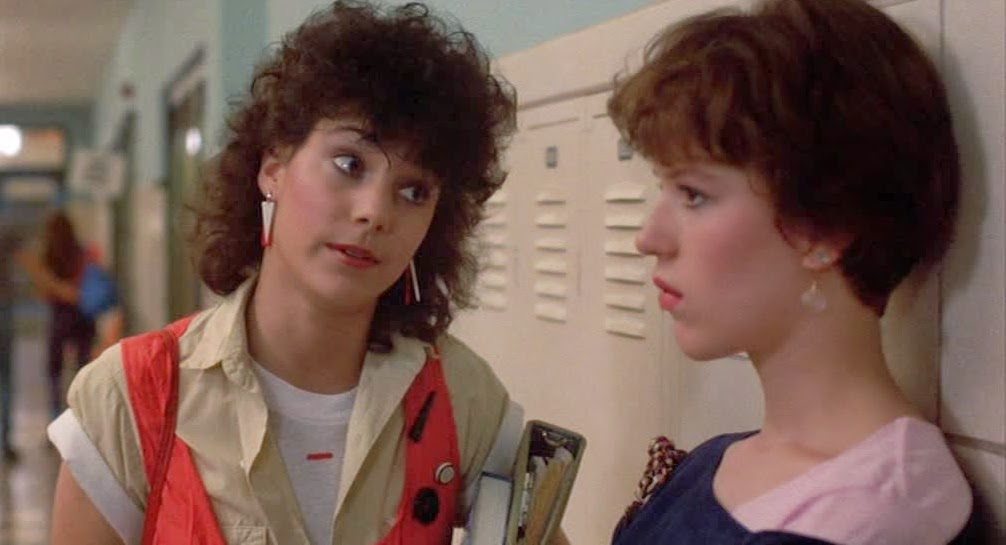 In John Hughes' directorial debut, 'Sixteen Candles,' Molly Ringwald, Michael Schoeffling, and Anthony Michael Hall take center stage in a coming-of-age comedy tale. It marked the initiation of Hughes' series of movies delving into the realm of teenage life. 'Sixteen Candles' follows Samantha Baker (Molly Ringwald) as she navigates the chaos of her 16th birthday, which her family forgets due to her sister's wedding.
Crushed and overlooked, Samantha pines for her crush, Jake Ryan (Michael Schoeffling), while dealing with the attention of a geeky admirer, Ted (Anthony Michael Hall). 'Fast Times at Ridgemont High' and 'Sixteen Candles' both encapsulate the rollercoaster of high school life in the 80s, portraying the ups and downs, romantic entanglements, and comedic escapades that define the teenage experience with authenticity and humor.
5. Submarine (2010)
'Submarine,' a British indie treasure, emerges as a coming-of-age comedy-drama film crafted by Richard Ayoade in his inaugural directorial venture. Adapted from Joe Dunthorne's 2008 novel of the same name, it paints a poignant picture of adolescence and self-discovery. Alex Turner's exceptional soundtrack enriches the film with its melancholic melodies and profound lyrics, seamlessly enhancing the narrative.
The plot follows teenager Oliver Tate as he navigates his first love and his parents' troubled marriage. In his quirky world, his attempt to salvage his parents' relationship and win over classmate Jordana leads to self-discovery. Similarly, in 'Fast Times at Ridgemont High,' a group of high school students, including Stacy and Mark, face a myriad of challenges and experiences that shape their understanding of love, friendship, and personal growth.
4. Adventureland (2009)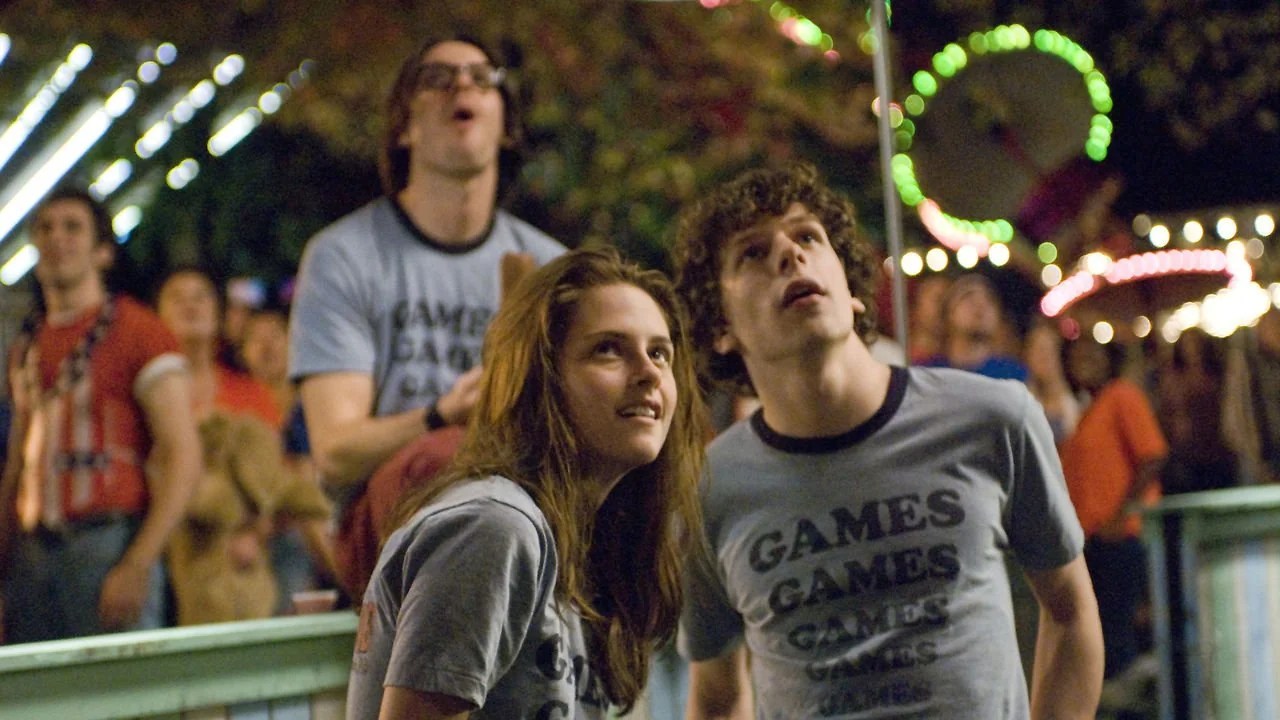 'Adventureland,' a comedy-drama film helmed by Greg Mottola, stars Jesse Eisenberg and Kristen Stewart. Set in 1987, the story revolves around James Brennan (Eisenberg), a recent college graduate with aspirations of touring Europe and pursuing journalism. Financial constraints steer him towards a summer job at the dilapidated amusement park 'Adventureland' in Pennsylvania, where he encounters Emily Lewin (Stewart).
The duo's swift rapport blossoms into a meaningful relationship, painting a compelling picture of youthful connections against the backdrop of the park's whimsical charm. 'Adventureland' and 'Fast Times at Ridgemont High' share a common thread of depicting youth's vibrant and transformative experiences during pivotal moments of their lives in the 80s.
3. Can't Hardly Wait (1998)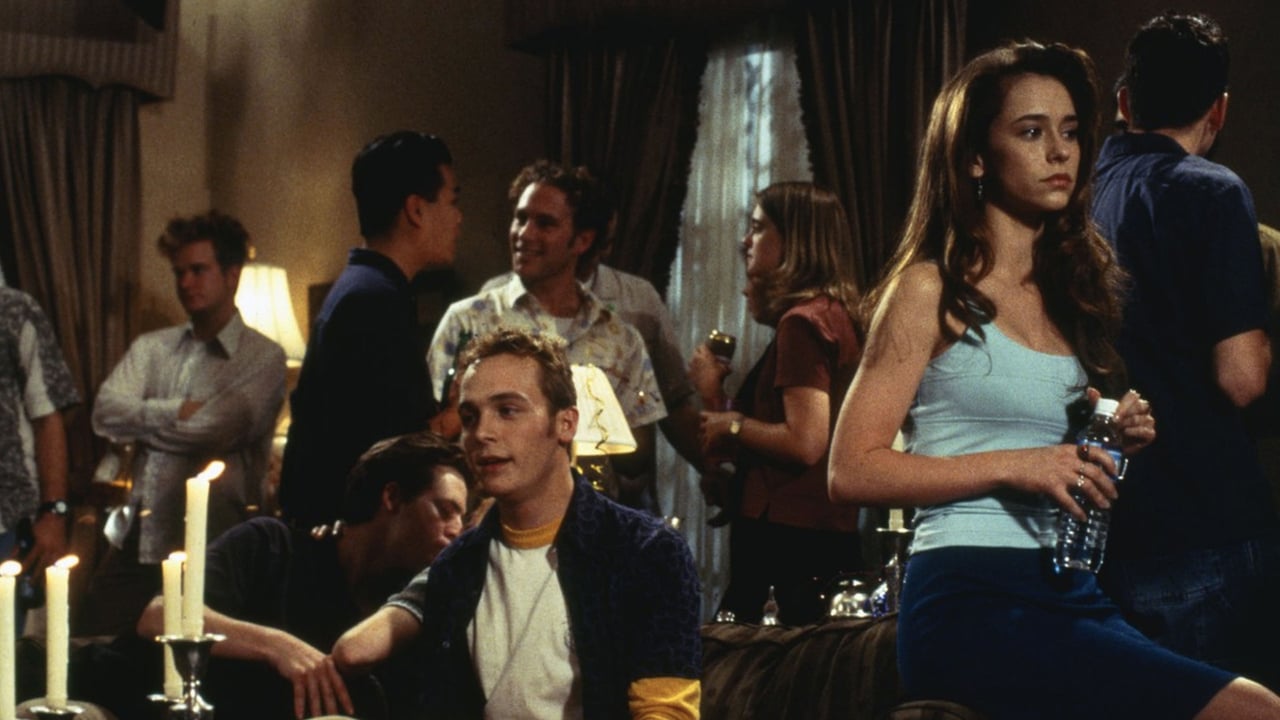 'Can't Hardly Wait' is a teen romantic comedy movie directed and written by Deborah Kaplan and Harry Elfont. The story follows a group of high school seniors attending a raucous graduation party, where various characters' romantic pursuits, friendships, and personal revelations unfold throughout one night. As the film dives into the complexities of youth, it captures the essence of celebratory chaos and intimate connections, much like the portrayal of high school life in 'Fast Times at Ridgemont High.'
2. American Graffiti (1973)
Directed by George Lucas and produced by Francis Ford Coppola, 'American Graffiti' is a comedy-drama movie capturing the essence of cruising and early rock 'n' roll cultures in 1962 Modesto, California. Through a collection of vignettes, it intimately follows a group of teenagers and their nocturnal escapades, offering a nostalgic glimpse into youthful adventures. Akin to 'Fast Times at Ridgemont High,' 'American Graffiti' immerses audiences in the vibrant world of teenagers navigating pivotal moments of their lives, all against the backdrop of a specific era's cultural tapestry.
1. Dazed and Confused (1993)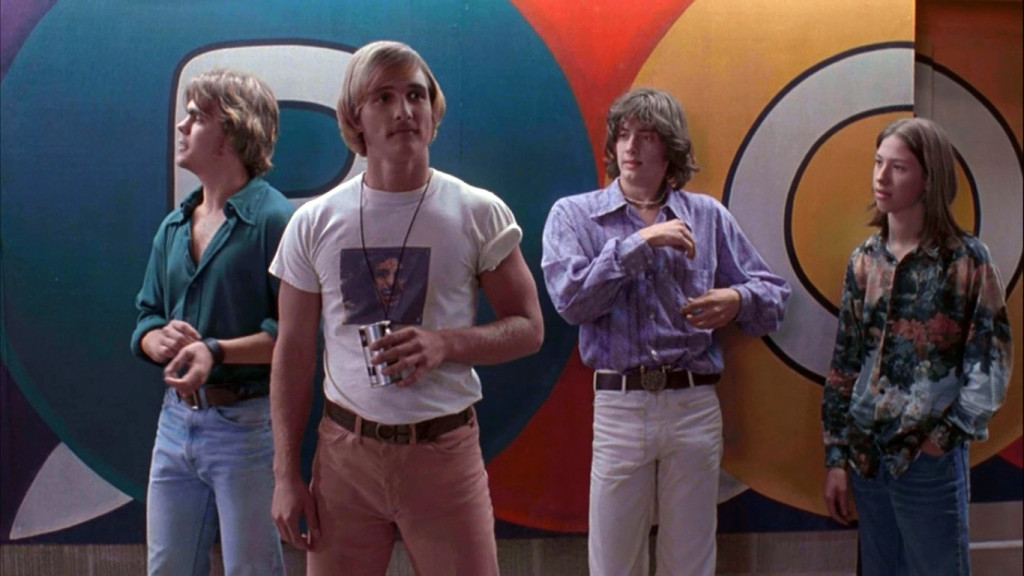 'Dazed and Confused,' directed by Richard Linklater, features an ensemble cast of soon-to-be stars like Jason London, Wiley Wiggins, Matthew McConaughey, and Ben Affleck. The film explores themes of rebellion, camaraderie, and the transition from adolescence to adulthood.
Set on the last day of high school in 1976, the plot follows various characters as they celebrate with parties, hazing rituals, and soul-searching, creating a nostalgic and authentic portrayal of youth culture. Both 'Dazed and Confused' and 'Fast Times at Ridgemont High' vividly capture the 1970s and 1980s teenage experiences, presenting a mosaic of characters navigating the turbulence of youth, from partying and friendships to self-discovery and the uncertainties of the future.