A spin-off of 'On My Block,' Netflix's 'Freeridge' is a teen comedy-drama series where four high school friends come across an old mystery box. Curiosity kills the cat, and a curse lingers upon the group after opening the package. They try to outsmart supernatural phenomena to the best of their abilities while strange incidents keep happening out of the blue.
Lauren Lungerich, Jamie Uyeshiro, Eddie Gonzalez, Jeremy Haft, and Jamie Dooner are the creative force behind this series. So, if you loved the cast members' chemistry, the twists, and the show's goofiness, we have created a list of recommendations with similar gimmicks and themes. You can watch most of these shows like 'Freeridge' on Netflix, Amazon Prime, or Hulu!
8. Boo, Bitch (2022)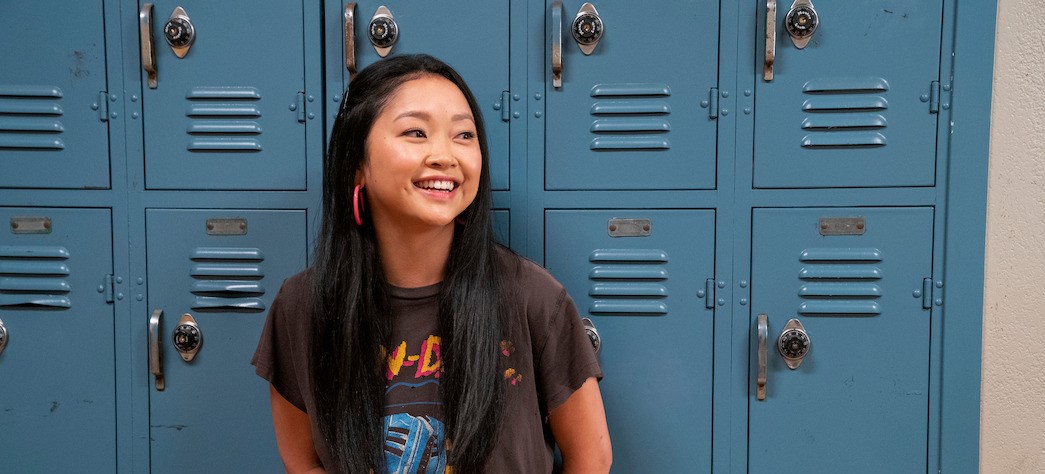 Erika and Gia, two best friends, throw a party for the former to be more noticeable at high school after spending her whole life under the radar without anyone even recognizing her. Things go right, and she manages to capture her crush's attention. However, Erika's happiness is short-lived when she and Gia discover one of them is a ghost.
Tim Schauer, Kuba Soltysiak, Erin Ehrlich, and Lauren Iungerich are the four creators who've put together the comedy series 'Boo, Bitch'. Parallel to the best friends in 'Freeridge,' Erika and Gia also work together to control mystical forces beyond their understanding.
7. Dear White People (2017-2021)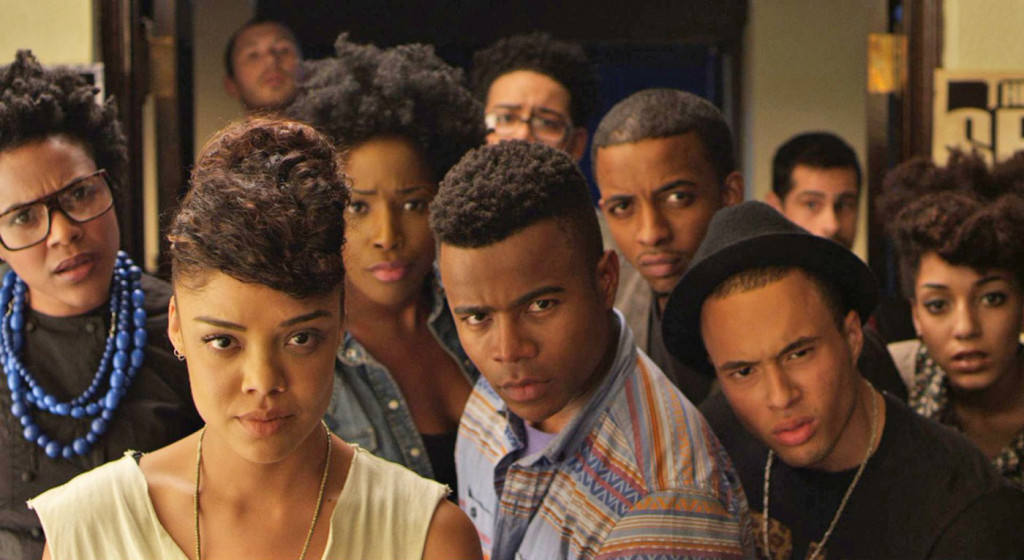 When Samantha White criticizes her school with a predominantly white population, tensions begin to rise. She reveals the discrimination black students face at the institute as we navigate through their racial struggles. Moreover, Samantha runs a titular radio show where she discusses such issues. 'Dear White People' is a comedy-drama series created by Justin Simien, who neatly highlights prejudice through the lens of young black teenagers. Like the friends in 'Freeridge,' the group hurdles together to face their common enemy, i.e., racism!
6. Trinkets (2019-2020)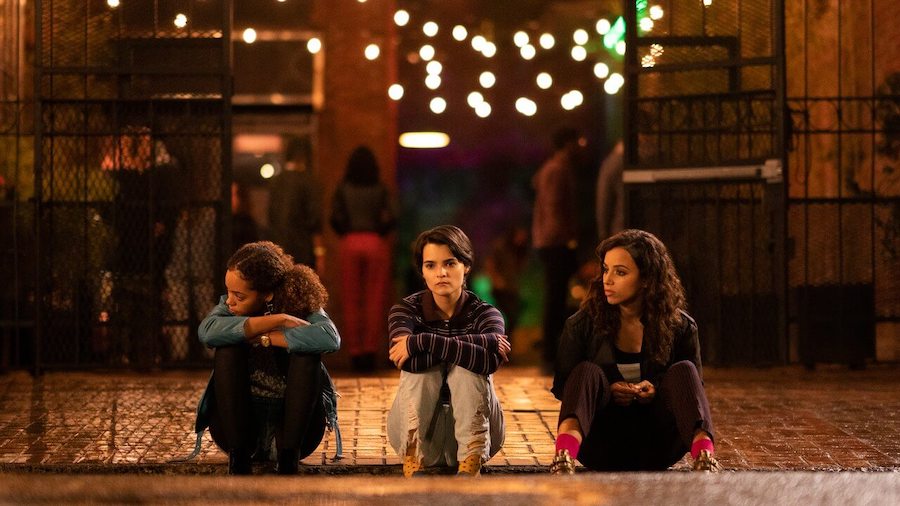 As seen in 'Freeridge,' the friends in the drama series 'Trinkets' are also trying to overcome an issue in their life with each other's assistance. Elodie, Moe, and Tabitha have a habit of shoplifting, so they join a Shoplifters Anonymous group for support to reform their behavior. They meet each other at the group meeting and find that they all attend the same school.
The three have pretty contrasting personalities, but they still form a lovely bond and uplift one another as they navigate the problems of their family and school life. The show is created by Amy Andelson, Emily Meyer, and Kirsten "Kiwi" Smith, who perfectly balance out the gags and laughs with the heartfelt moments in the series.
5. Everything Sucks! (2018)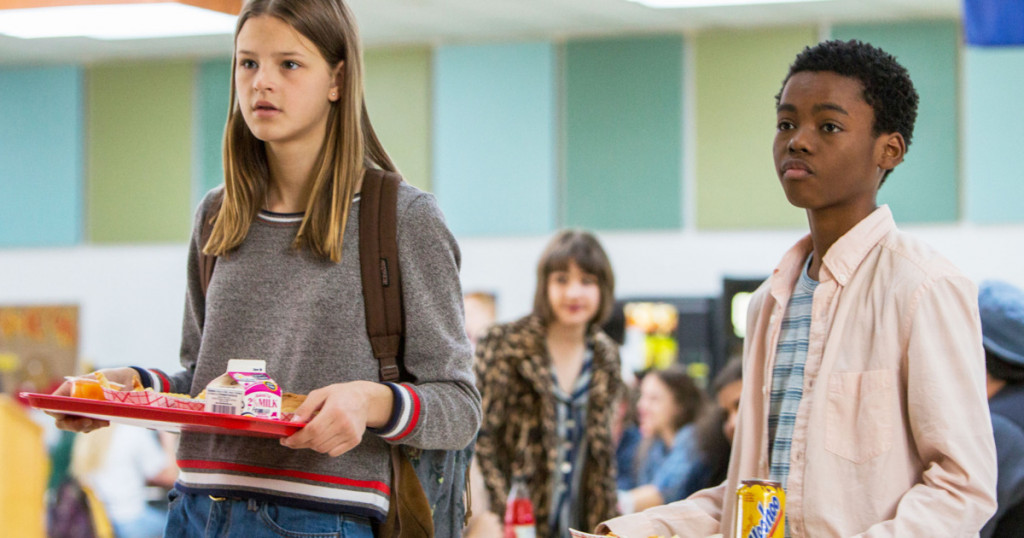 'Everything Sucks' is the story of high school kids before the era of smartphones and social media. The drama and AV club clash due to their differences, but the teenagers in both groups are battling the frustration and nervousness that comes with being unnoticeable at their age. They film a movie to garner everyone'severyone's attention amidst all the high school romance and puberty troubles.
The comedy-drama show is created by Ben York Jones and Evan Mujica and is one of the finest teenage comedy dramas to grace TV. If you loved 'Freeridge' for its power struggle and group dynamics, you'd enjoy 'Everything Sucks!'
4. I Am Not Okay With This (2020)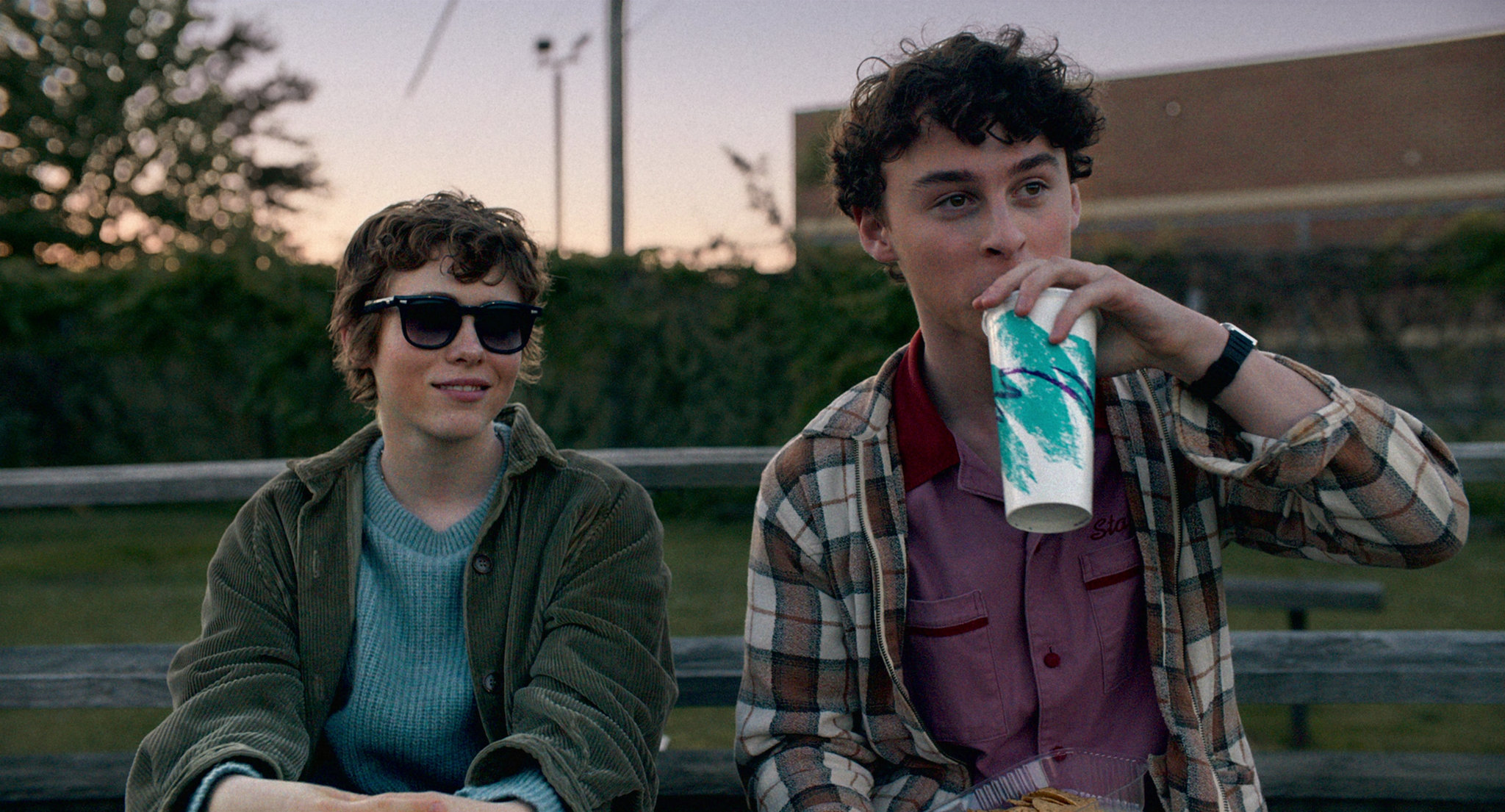 'I Am Not Okay With This' is a dark comedy and coming-of-age series inspired by Charles Forsman's eponymous graphic novel. It revolves around a girl named Sydney, a teenager who discovers her unknown superpowers as she tries to fit in and handle the turbulent nature of adolescence and her sexuality.
Jonathan Entwistle and Christy Hall are the minds behind this quirky teenage drama, much loved by the audience. For the ones who enjoyed 'Freeridge' for its supernatural elements and wished the show focused more on the journey of a single teenager, 'I Am Not Okay With This' checks all the boxes for you.
3. How To Sell Drugs Online (Fast) (2019- )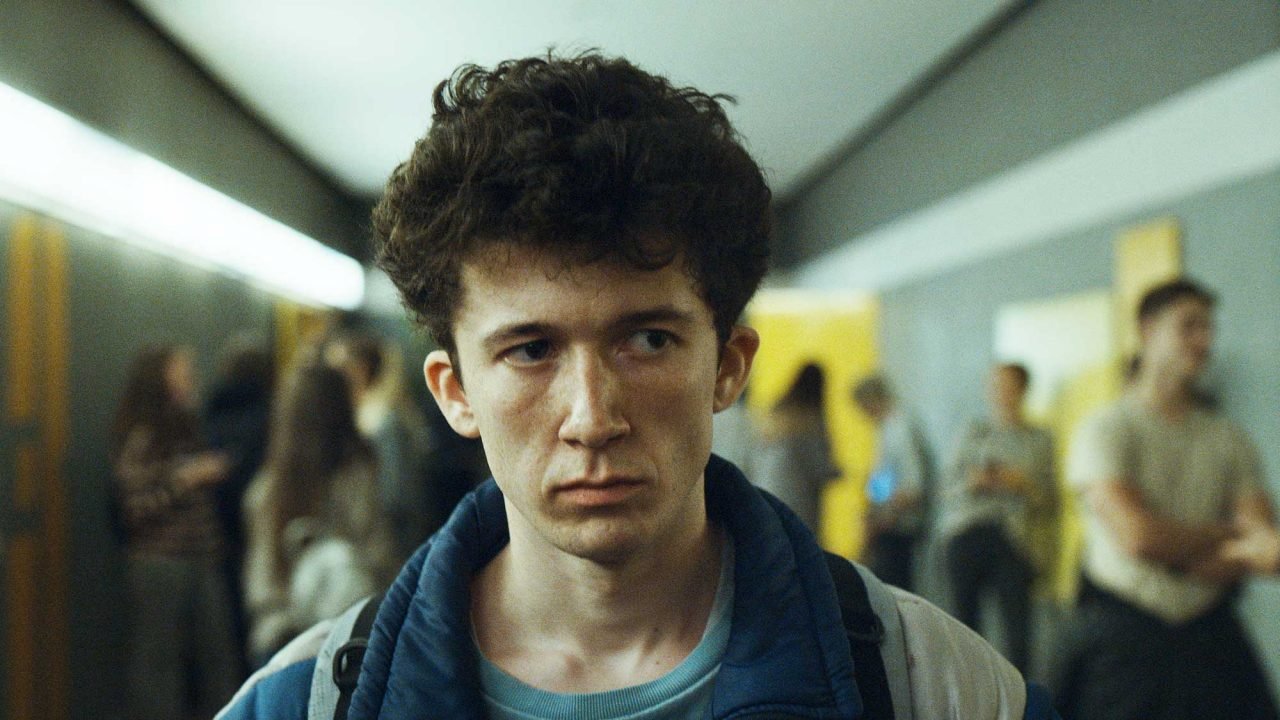 'How To Sell Drugs Online (Fast)' is a show about a boy trying to sell drugs online to impress his ex-girlfriend. In the quest to win her heart, he starts the illegal business from his bedroom and soon becomes one of the biggest drug lords in Europe. The German crime comedy series is created by Philipp Käßbohrer and Matthias Murmann, who add an element of black comedy to this coming-of-age story. The viewers who love the brainstorming parts of 'Freeridge' will relish the clever tactics and tricks that the protagonist of this show uses to get away with things.
2. Julie and the Phantoms (2020)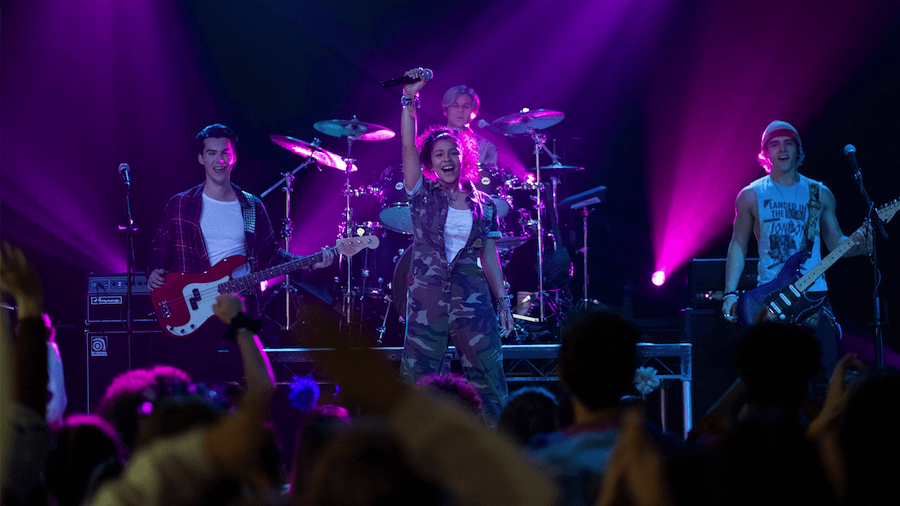 'Julie and the Phantoms' is a musical comedy-drama series created by Dan Cross and David Hoge. They were inspired by the Brazilian series 'Julie e os Fantasmas' developed by Paula Knudsen, Tiago Mello, and Fabio Danesi. The story revolves around Julie, a teenage girl passionate about music. She finds three ghosts trapped in a vinyl record and sets them free.
Somehow, the ghosts and Julie form a band, and she helps the trio become what they also aspire to be. In turn, they help with her teenage issues and her love life. The show is an epic comedy fest for people who want a musical and light-hearted element to 'Freeridge.'
1. Derry Girls (2018-2022)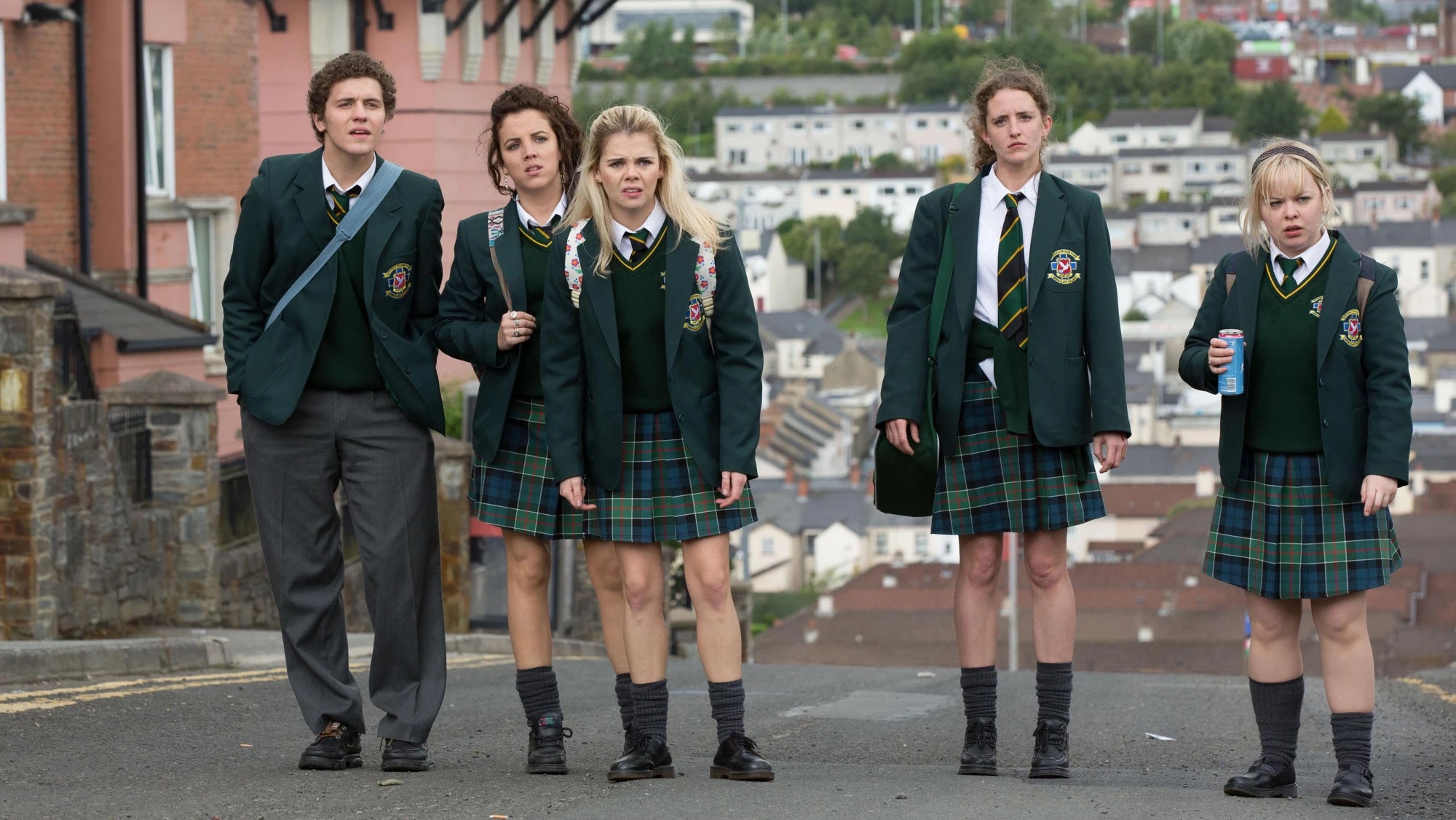 In 'Derry Girls,' a group of Irish teenagers attends an all-girls Catholic school, but they are always amidst some controversy due to an ethnonationalism conflict known as "The Troubles." The show depicts how these political changes and cultural divides affected people's lives in the 90s. 'Derry Girls' is a British teen sitcom created by Lisa McGee, filled with humor and satire. If you wanted 'Freeridge' but in a realistic setting with a sprinkle of dark comedy, 'Derry Girls' is the show for you.
Read More: Where is Netflix's Freeridge Filmed?