Netflix's South Korean comedy–drama show 'Behind Your Touch' follows the story of Bong Ye-bun, a small-town veterinarian and hotshot transfer detective Moon Jang-yeol from Soeul. In Mujin, Chungcheong-do, a town lacking business for both the vet and cop, things start to change when a mysterious meteor shower brings psychometric abilities for Ye-bun.
Able to see past/future events unfolding by simply touching animals and humans, Ye-bun finds herself working small cases with the hot-headed Detective Jang-yeol. Along the way, the two bickering rivals somehow fall for each other, despite their differences. If you're looking for similar KDramas that feature romance, comedy, and storylines akin to 'Behind Your Touch,' here is a list of recommendations for you. You can watch most of these shows like 'Behind Your Touch' on Netflix, Amazon Prime, and Hulu!
8. Kiss Sixth Sense (2022-)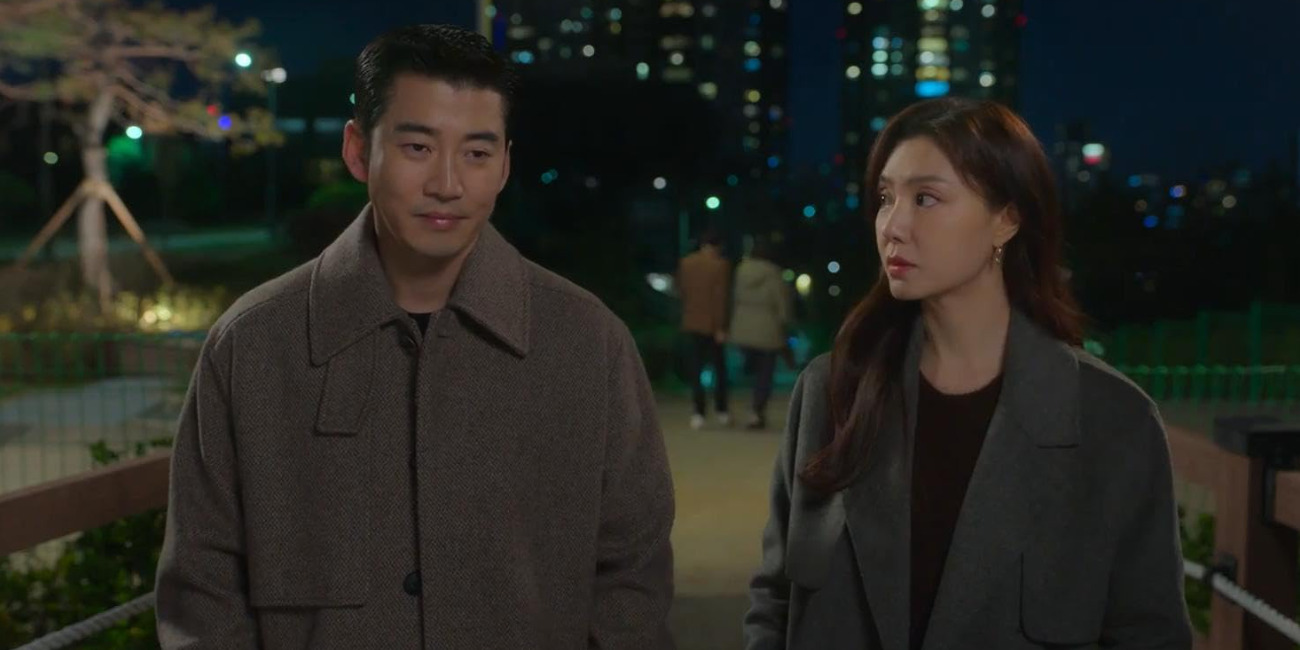 'Kiss Sixth Sense' is a comedy romance show based on a web novel of the same name. Hong Ye-seul, an office worker who can tell her future with anyone after kissing them, accidentally kisses her boss Cha Min-hoo and has a vision of them sleeping together. However, Ye-seul finds it hard to believe she can have a future with the rude and obnoxious Min-hoo. If the same doesn't complicate her life enough, soon her ex-boyfriend Lee Pil-yo enters the picture again. Both 'Kiss Sixth Sense' and 'Behind Your Touch' features a romance between two people who initially despise each other. In that regard, you might like one if you're a fan of the other.
7. The Game: Towards Zero (2020)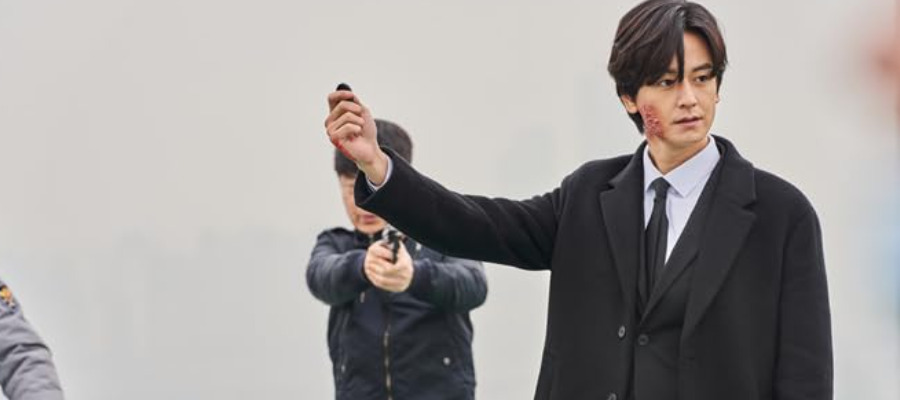 Originally titled 'Deo Geim: 0shireul Hyanghayeo,' 'The Game: Towards Zero' is a crime drama show that equips a fantasy element within its contemporary genre in the same vein as 'Behind Your Touch.' Created by Joon-Ho Jang and Ji Hyo Lee, the show revolves around Kim Tae Pyung, who has the unique ability to glimpse into people's deaths by looking into their eyes.
After getting involved in the investigation of a serial killer case, Tae Pyung crosses paths with lead detective Joon-Young, the only person whose death Tae Pyung can't see coming. The show shares an obvious premise with 'Behind Your Touch' and offers a more crime-driven narrative with a similar central dynamic. Due to the same, the former will be perfect for fans who enjoyed exploring Jang-yeol's professional world in the latter.
6. Hometown Cha-Cha-Cha (2021-)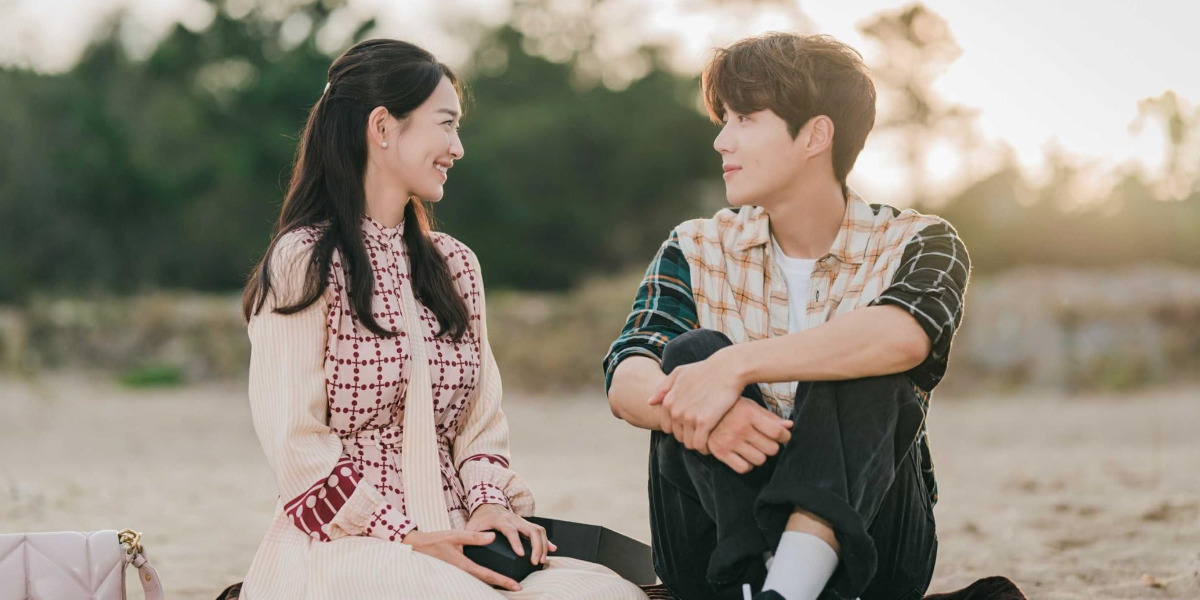 'Hometown Cha-Cha-Cha,' a remake of the 2004 film 'Mr. Handy, Mr. Hong,' is a romantic comedy show about finding love in unexpected places. Following a quarter-life crisis, accomplished dentist Yoon Hye Jin finds herself traveling to the idyllic seaside Gongjin village. Deciding to settle down there for a while, Hye Jin opens a clinic and gets to know the locals.
After getting acquainted with Hong Du Sik, a charming jack-of-all-trades local, Hye Jin's life takes an unforeseen turn as an opposites-attract romance ensues. If your favorite part of 'Behind Yout Touch' is the small-town feel of Mujin and its close-knit community, paired with Ye-bun and Jang-yeol's bickering relationship, then you should definitely add 'Hometown Cha-Cha-Cha' to your watch list.
5. Zombie Detective (2020)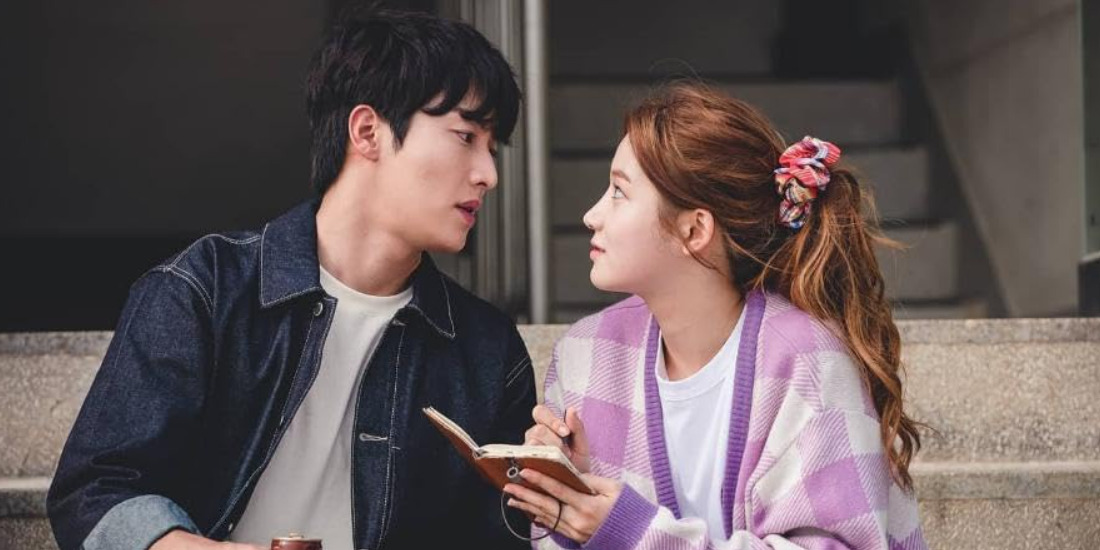 'Zombie Detective,' or 'Jombitamjeong' in the original dub, is a comedy mystery show with a supernatural twist. Kang Min-ho has been dead for two years but lives as an amnesiac zombie, entirely unaware of his past life. In an effort to solve his life's mystery, Min-ho takes the identity of Kim Moo-young, a private detective, and investigates his own death.
After Gong Sun-ji, a former investigative journalist joins his team as his assistant, she figures out his secret soon. As such, the duo team up to solve crimes and find answers about the mysterious existence of zombies. A crime-mystery reminiscent of 'Behind Your Touch,' this show comes with a compelling buddy comedy partnership that fans of the former will enjoy.
4. Bring It On, Ghost (2016)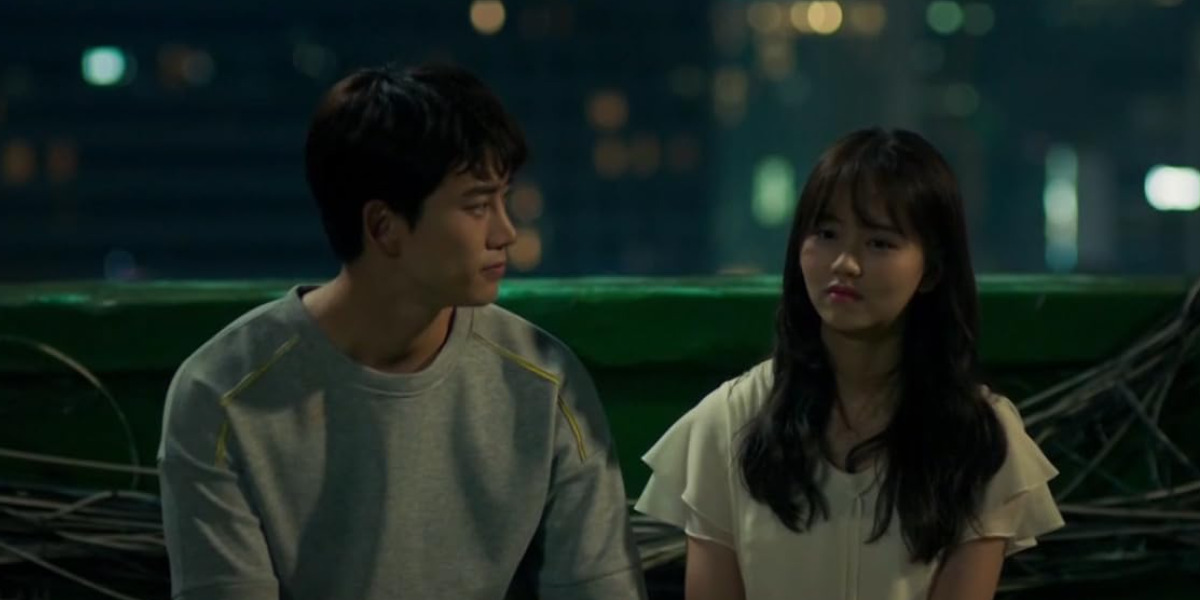 'Bring It On, Ghost' is a supernatural comedy show featuring an eccentric ghost-hunting duo. Park Bong-pal, a loner who can see and interact with ghosts, works as a part-time ghost hunter, exorcising spirits to the other world. One day on the job, he encounters Kim Hyeon-ji, a 19-year-old ghost haunting the hallways of a high school.
Although the two get off on the wrong foot, they eventually team together to hunt menacing spirits and help the others cross over to the other side. Along the way, the pair catches feelings for one another and stumbles across a bigger secret tying their pasts together. Like, Ye-bun and Jang-yeol from 'Behind Yout Touch,' Bong-pal and Hyeon-ji also have an "enemies to lovers" relationship that fans of the trope will definitely enjoy.
3. Strong Girl Bong-soon (2017)
Created by Lee Hyeong-min and Baek Mi-kyeong, 'Strong Girl Bong-soon' is a crime-comedy show about a woman with superhuman strength. Do Bong-soon comes from a historical line of women born with inhuman strength despite their delicate figures. After Ahn Min Hyeok witnesses Bong-soon's incredible strength, the gaming company's CEO instantly hires her as his bodyguard.
With Min Hyeok's help, Bong-soon trains and masters her powers, using them to catch criminals and kidnappers. Along the way, the pair are joined by Gook-du, a rookie police officer. The series features entertaining character dynamics and presents a comedic crime-fighting narrative that viewers will find similar to 'Behind Your Touch.'
2. He Is Psychometric (2019)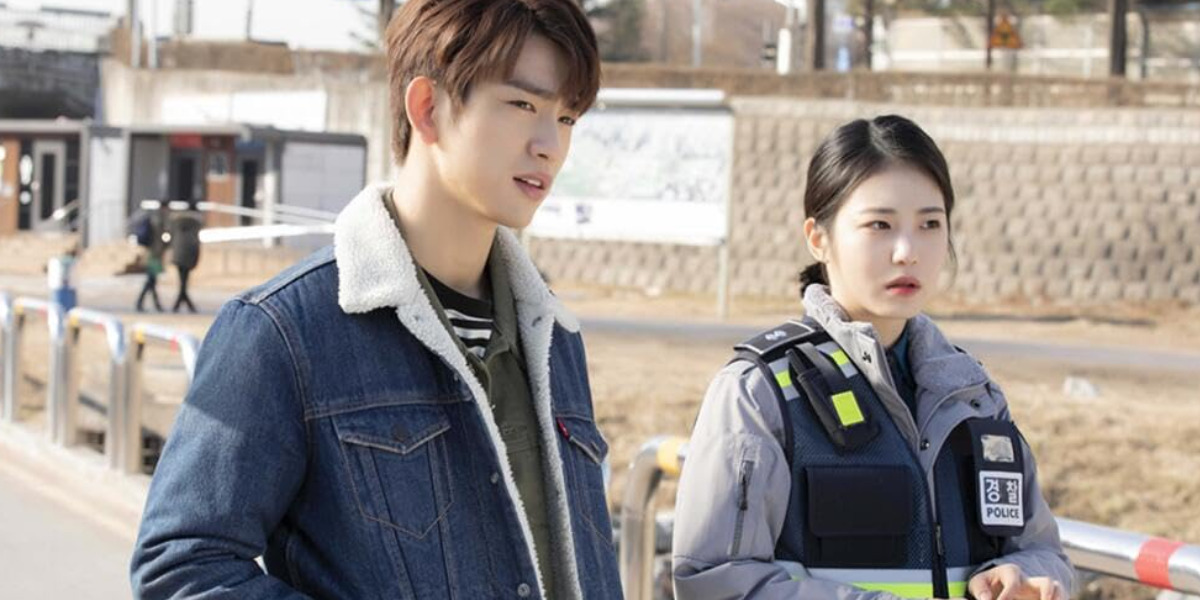 As a show about a young psychometric, 'He is Psychometric,' a romance mystery show, inevitably invites comparison to 'Behind Your Touch.' The show follows Lee Ahn, an orphan who comes by psychometric powers later in life. Using his handy abilities to learn about anyone or anything's past through physical touch, Lee Ahn decides to use his powers for good and solve crimes.
Eventually, the boy meets Yoon Jae In, a traumatized and closed-off young girl with many secrets to hide. Together the pair tries to uncover the truth behind the fire that killed Lee Ahn's parents and heal their past wounds through the journey. If you're looking for something with a similar concept to 'Behind Your Touch' but with a more serious tone, 'He Is Psychometric' would be the perfect watch for you!
1. The Girl Who Sees Smells (2015)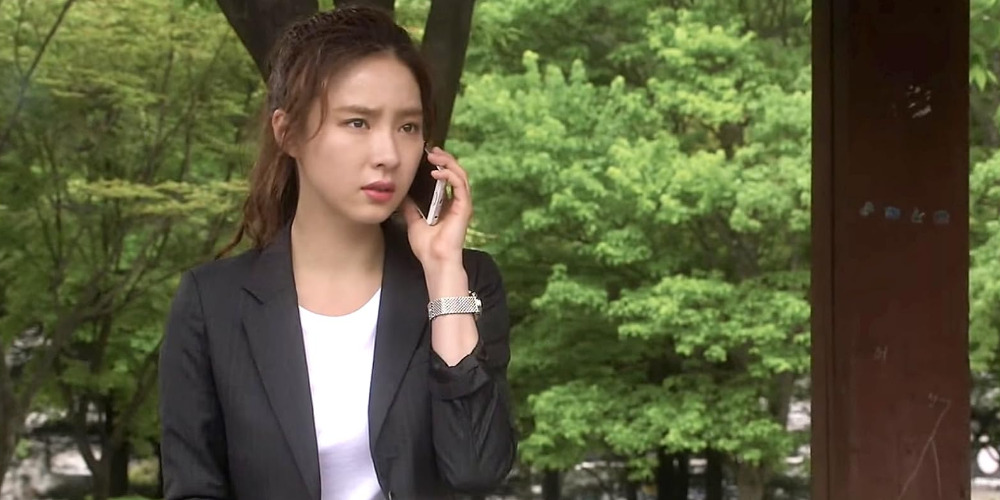 Based on the eponymous KTOON webtoon by Seo Soo-kyung, also known as Man Chwi, 'The Girl Who Sees Smells' is a crime drama series centering around the titular Oh Cho Rim. Following the death of Choi Mu-gak's younger sister at the hands of the barcode murderer, Mu-gak becomes a cop in pursuit of his sister's killer.
On his mission, Mu-gak receives help from Oh Cho-rim, a young girl with a troubled memory and a gifted green eye that grants her the ability to see smell as a tangible thing. Together, the duo embarks on a journey to bring justice to an old crime. The show has all the building blocks of 'Behind Your Touch' with a comedic narrative, a super-powered protagonist, and a criminal investigative plotline. Therefore, if you're a fan of the latter, you should definitely check out this show!
Read More: Is Behind Your Touch Based on a True Story?