The Melissa McCarthy and Paapa Essiedu starrer comedy film, 'Genie,' charts a wild ride into the holidays, which remain magical in more ways than one. Flora is a thousands of years old Genie with an indispensable number of wishes to be delegated at command. Bernard Bottle is a man at odds with his work-life balance, which pushes his wife, Julie, and kid, Eve, away until they eventually decide to part ways with him for the holiday season. As such, when Bernard crosses paths with Flora, it's the perfect recipe for a Christmas miracle!
The film follows this entertaining duo through their schemes to help Bernard win a spot back into his family's good books. Along the way, Flora finds a new friend for life, and the pair learn important life lessons. While the same remains a common occurrence for holiday films, 'Genie' sets itself apart through its whimsical, magical touch that adds something new to a perfect Christmas tale. Therefore, if the movie has left you seeking similar fantastical takes on the festive season, here are some films for you!
8. The Man Who Invented Christmas (2017)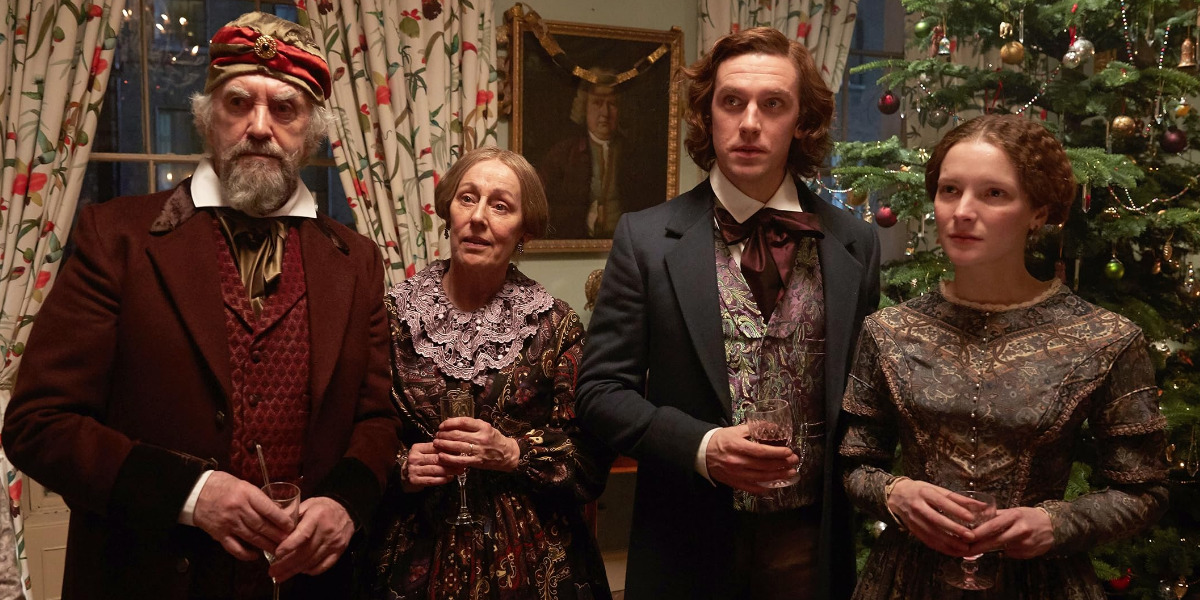 An unlikely peek into a historical author, Charles Dickens' life as he traverses the creation of his holiday-season-defining story, 'A Christmas Carol,' Bharat Nalluri's film 'The Man Who Invented Christmas,' is a bagful of unexpected fun. When an unnerving drought takes over Dickens' career, he finds himself in need of an exceptional story. However, his writer's block is only further infuriated by the announced presence of his estranged parents. With his career on the line and a looming deadline, Dickens finds himself facing his own haunting past as the characters from his latest work, such as the infamous Ebenezer Scrooge, manifest into real life. Fans of 'Genie' will appreciate this film's unbelievable and wild premise with its unconventional but undeniably Christmas-y elements.
7. Rise of the Guardians (2012)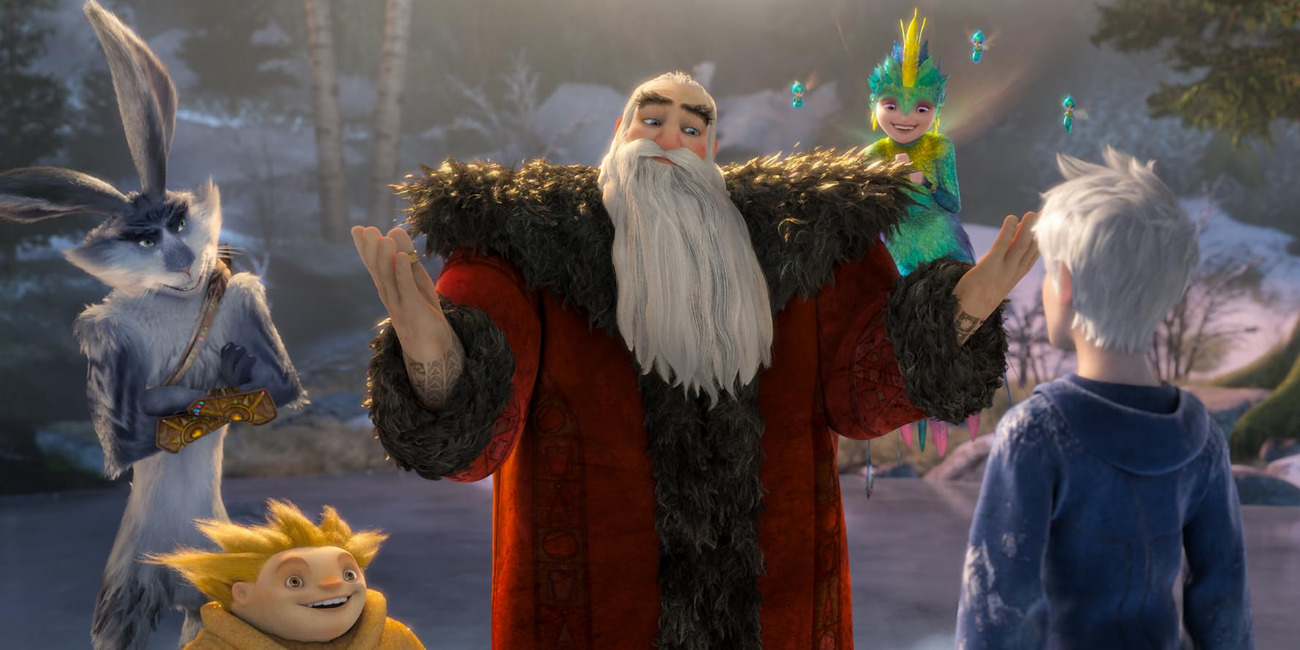 The Dreamworks animated film, 'Rise of the Guardians,' with a stacked voice cast of Hugh Jackman, Chris Pine, Isla Fisher, and Jude Law, is defined by its sense of whimsy amidst the holiday season. Chronicling the story of Jack Frost, winter's eternal spirit, the film follows his recruitment into the Immortal Guardians, a group of mythical creatures tasked to protect all children across the globe. When Pitch Black, better known as the boogeyman, emerges from the shadows, threatening everything the Guardians hold near and dear, the team, including Santa Claus and The Easter Bunny, among others, must find a way to work together and save the world.
The film does an exceptional job of capturing the joy and love that the holidays represent without focusing too much on Christmas cliches. Therefore, if you enjoyed Flora's refreshing genie magic in 'Genie,' you will definitely like 'Rise of the Guardians.'
6. Last Christmas (2019)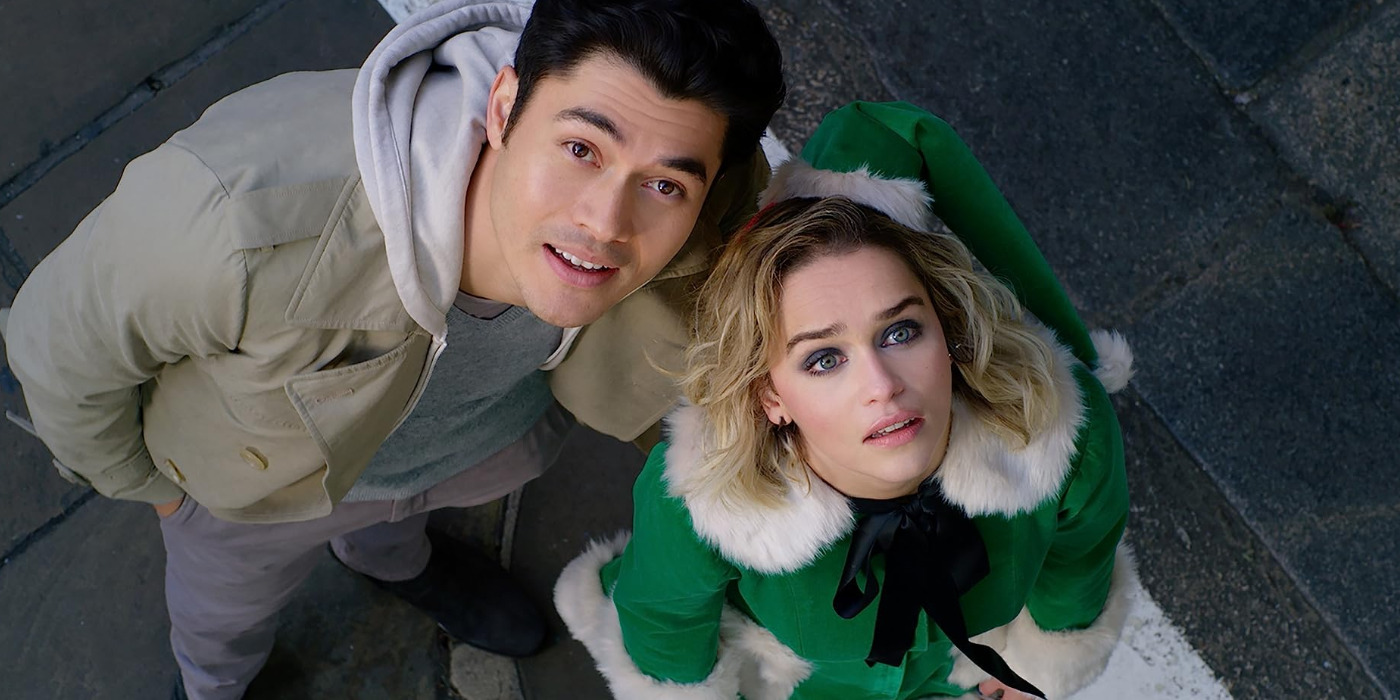 'Last Christmas,' with Emilia Clarke and Henry Golding, poses the perfect festive rom-com but presents a deeper and more nuanced story about self-discovery. Ever since undergoing a near-death experience due to health complications, life, especially around Christmas, has taken a downturn for Kate. Still suffering from the incident's trauma while actively ignoring the same, Kate rotates through her friends' couches and lives with critical parents breathing down her neck. Thus, Kate has little direction in life with her dead-end job at the year-round Christmas store. However, things change when fate brings her to Tom, a charming man with something magical about him.
The film provides a transformational journey with familial relationships at its center. Furthermore, it holds a fantastical secret at its core that infuses the plot with mystery and intrigue. After 'Genie,' if you're stuck looking for modern Christmas tales with unpredictable storylines, you might enjoy this film.
5. The Polar Express (2004)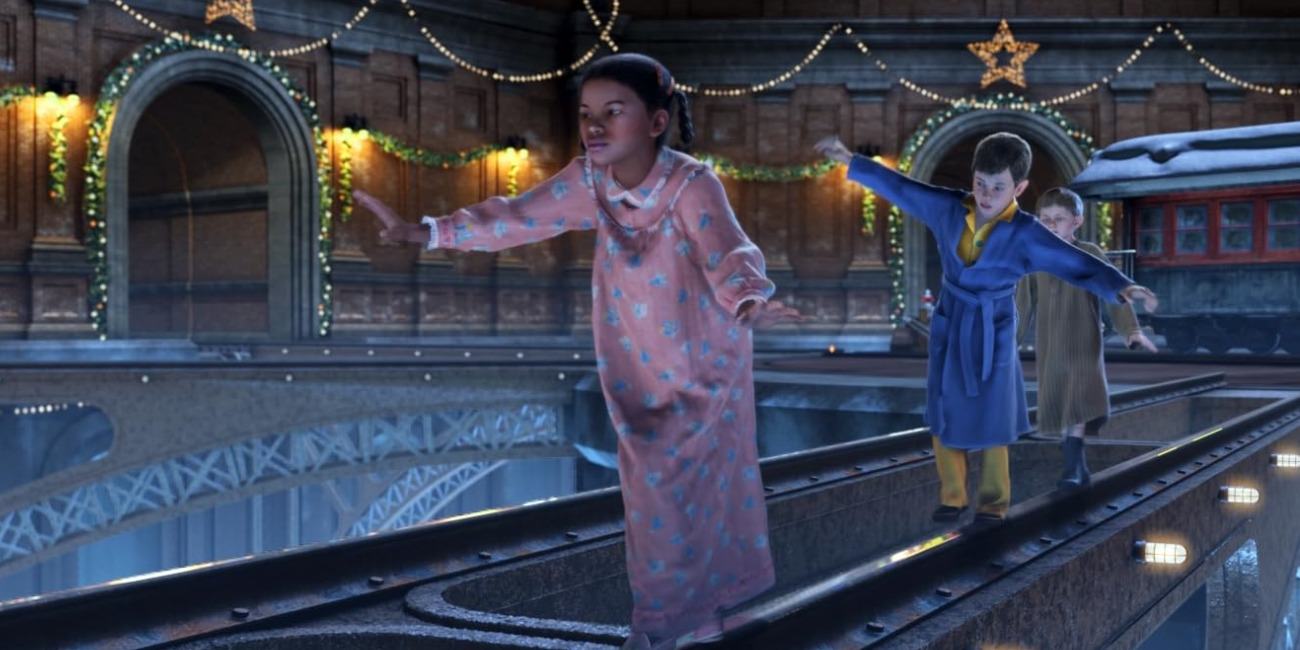 Robert Zemeckis' animated Christmas movie, 'The Polar Express,' is the ideal watch to sate any magical holiday cravings. The film follows a young boy named Chris, who experiences an adventurous night unlike any other when a mysterious train shows up outside in the snow. Headed on a trip to the North Pole, the train known as the titular Polar Express promises to dispute the boy's well-placed doubts about Santa Claus. As the journey unfolds, it brings valuable memories and lessons for the boy and his young co-passengers.
Much like, 'Genie,' 'The Polar Express' also depicts themes intrinsic to Christmas, with characters whose arcs revolve around the same. Yet, both films equip unique tools— a wish-granting genie or an outlandish train— as their narrative centers.
4. How the Grinch Stole Christmas (2000)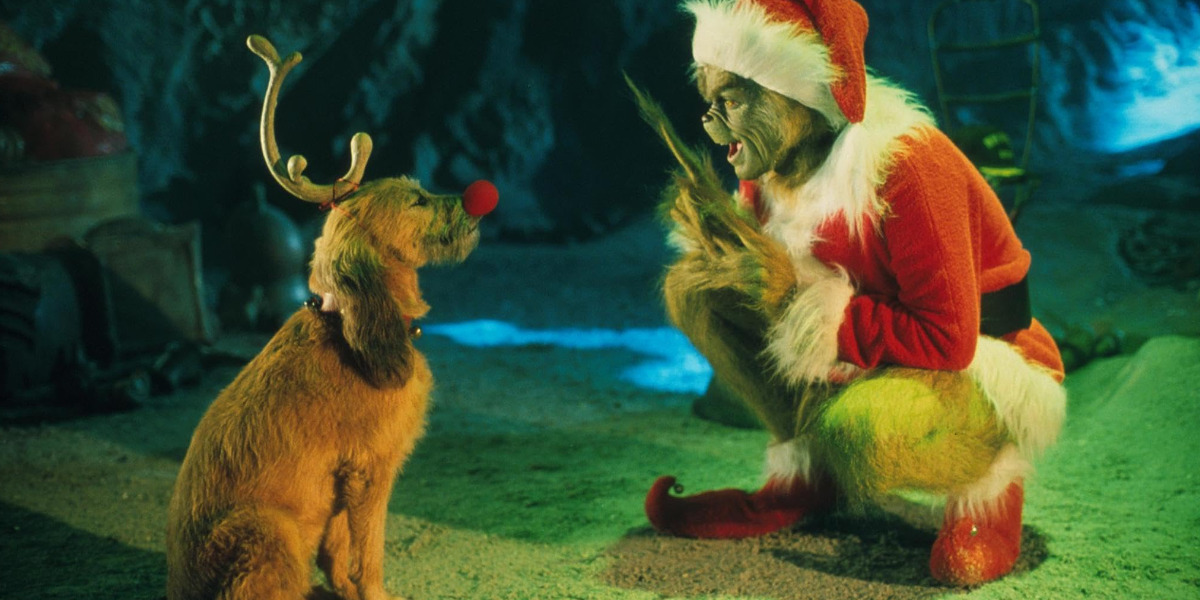 When it comes to Christmas movies, 'How the Grinch Stole Christmas,' with Jim Carrey essaying the role of the titular character, will always be a timeless classic. Whoville, the hidden land of magic, is full of cheery people rich in the holiday spirit. As such, Grinch, the green-furred hermit on top of Mount Crumpit, stands out like a sore thumb. Moved by his all-consuming hatred for Christmas, the Grinch plots to ruin the day for Whoville citizens by stealing all holiday items from their town. Nevertheless, his nefarious plan halts to a stop when he comes across Cindy Lou Who, a young girl willing to see the good in the Grinch.
The Grinch and Flora from 'Genie' remain entirely different characters, almost on the opposite spectrums of general friendliness. Still, the exploration of their characters within their respective stories possesses similar beats of friendship and a lifetime of misunderstanding. Therefore, this film is for you if you're looking for a Christmas watch with an engaging protagonist.
3. Elf (2003)
At the North Pole, elves have worked in Santa's workshop for years without exception. Save for Buddy, a human raised as an elf and predictably distinct for it. Therefore, the man finds himself in for an exceptional adventure when Santa allows him to travel to New York in search of his human father, Walter Hobbs. Just as Buddy's meeting with the man isn't anything like he imagined, neither is the big city of New York, which holds numerous wonders for the elf-at-heart human to explore.
Viewers will notice an instantaneous connection between Buddy, with his wide-eyed curiosity for the world, and Flora, who is constantly amazed by the wonders of modern life. Helmed by wondrous and quite magical lovable goofballs, 'Elf' is an easy pick for people looking to indulge in some Christmas fantasy.
2. Noelle (2019)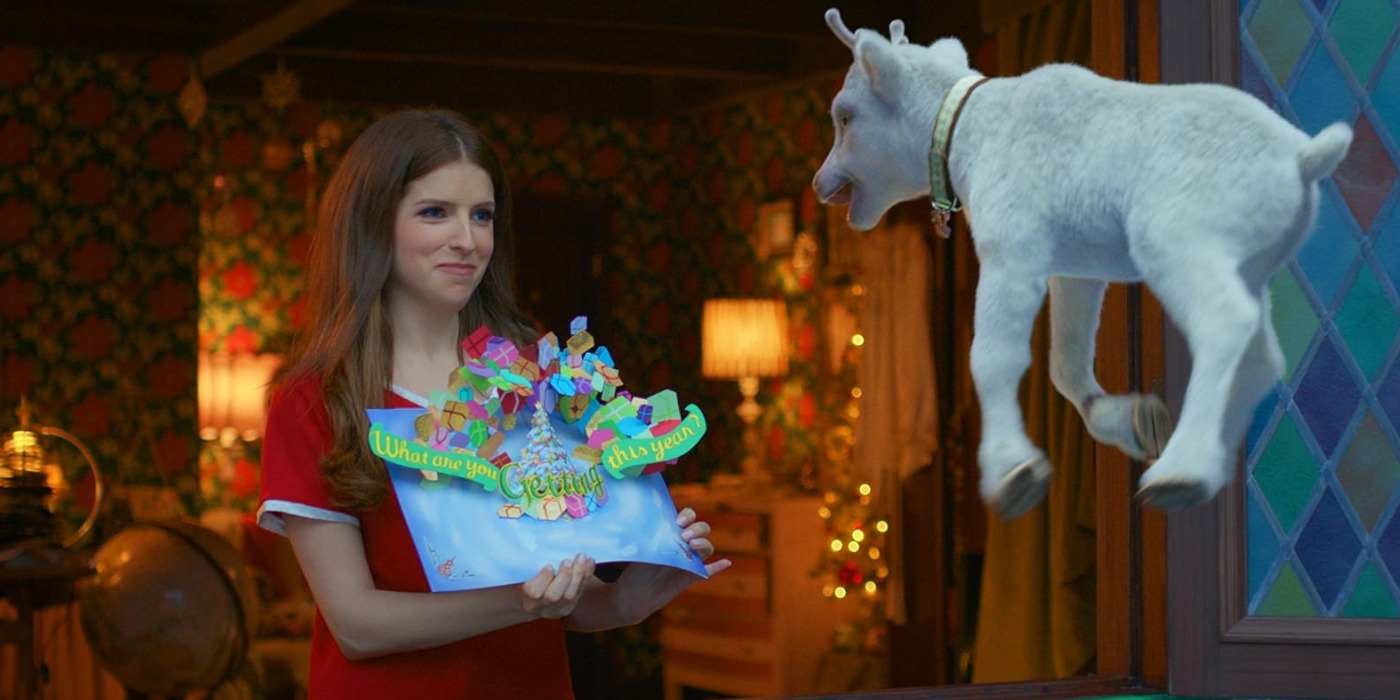 If whacky Christmas flicks rich in comedy and eccentricity are your jam, then 'Noelle,' starring Anna Kendrick and Bill Hader, is just the film for you. As Christmas time rolls around, the North Pole prepares for a special occasion: Nick's ascension into his father's position as Santa Claus. Meanwhile, Nick's younger sister, Noelle, supports her brother through his journey, however rocky it may be. Still, her dedication is put to the test when Nick decides to go AWOL a few days before Christmas. As a result, Noelle must embark on a thrilling journey into the human world to get the joyous holiday back on track.
'Noelle' highlights the significance of family as one of the key aspects of Christmas in a manner similar to 'Genie.' Therefore, for people seeking tales about saving rapidly drowning December 25ths with off-beat but sincere characters at their center, this film will prove to be the perfect pick.
1. The Family Man (2000)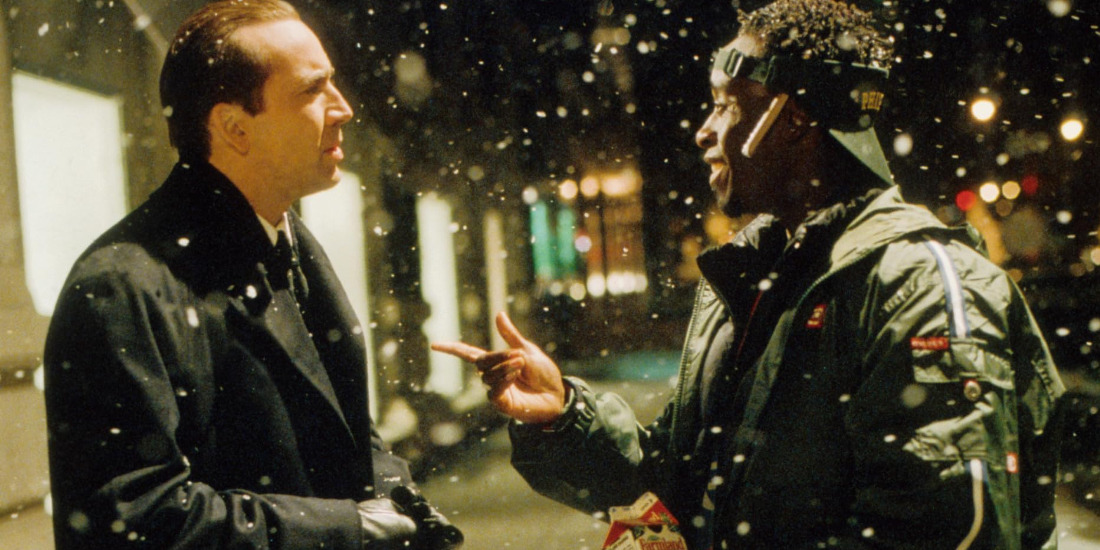 The comedy-drama film 'The Family Man,' directed by Brett Ratner with Nicolas Cage as the lead actor, presents a story about alternate choices and the road less traveled. In college, Jack Campbell made the decision to break up with Kate Reynolds, who was possibly the love of his life. However, the man, living in the fast lane with a lucrative job and fancy possessions, has no regrets about how his life turned out. Yet, on Christmas morning, the man expects to wake up in his penthouse apartment but finds himself inside a suburban house with Kat, his apparent wife, and multiple kids.
Faced with a glimpse of what a different life could've looked like for him, Jack must now choose between love and his career. The similarities between Jack and Bernard are easy enough to spot, thanks to their character-defining dilemma between family and their careers. Therefore, if you're looking for a movie that orbits the holiday genre but offers something more, this should be the film for you!
Read More: Genie Ending Explained