An unending depiction of agility and action coalesces with subtle comedy in Jackie Chan and John Cena's 'Hidden Strike.' The story revolves around an ex-military man and a private contractor named Luo Feng and Chris Van Horne. The duo is tasked with rescuing several workers stuck at a Chinese-owned oil refinery. However, in their feat to save the workers and escort them safely to the Green Zone, Luo and Chris find themselves enveloped in a larger scheme that unintentionally warps them into the biggest oil heist ever.
Helmed by Scott Waugh, this action-adventure comedy movie features two men on a seemingly impossible mission. As the duo traces the undulated surface of Baghdad and tries to win against lethal entities, several adventures follow. So, if you are also enthralled by the prowess of the protagonists and the unending capacities of a veteran military officer and private security contractor, then here is a list of similar movies. You can watch several of these movies, like 'Hidden Strike' on Netflix, Hulu, or Amazon Prime.
8. Rush Hour (1998)
Another tale that features unlimited comedy and action, 'Rush Hour' sets afoot when the daughter of a Chinese diplomat is kidnapped in Los Angeles. To nab the abductor and find the young girl, Inspector Lee from Hong Kong is put on the case. However, when Lee is deflected to the Los Angeles PD, he has no choice but to work with wisecrack Detective James Carter. Much like the team that tackles obstacles head-on in 'Hidden Strike,' 'Rush Hour' also features a dynamic, if not dysfunctional duo. With Chris Tucker and Jackie Chan leading the cast across various adventures, 'Rush Hour' involves all the beloved elements that make an action comedy worthwhile.
7. Central Intelligence (2016)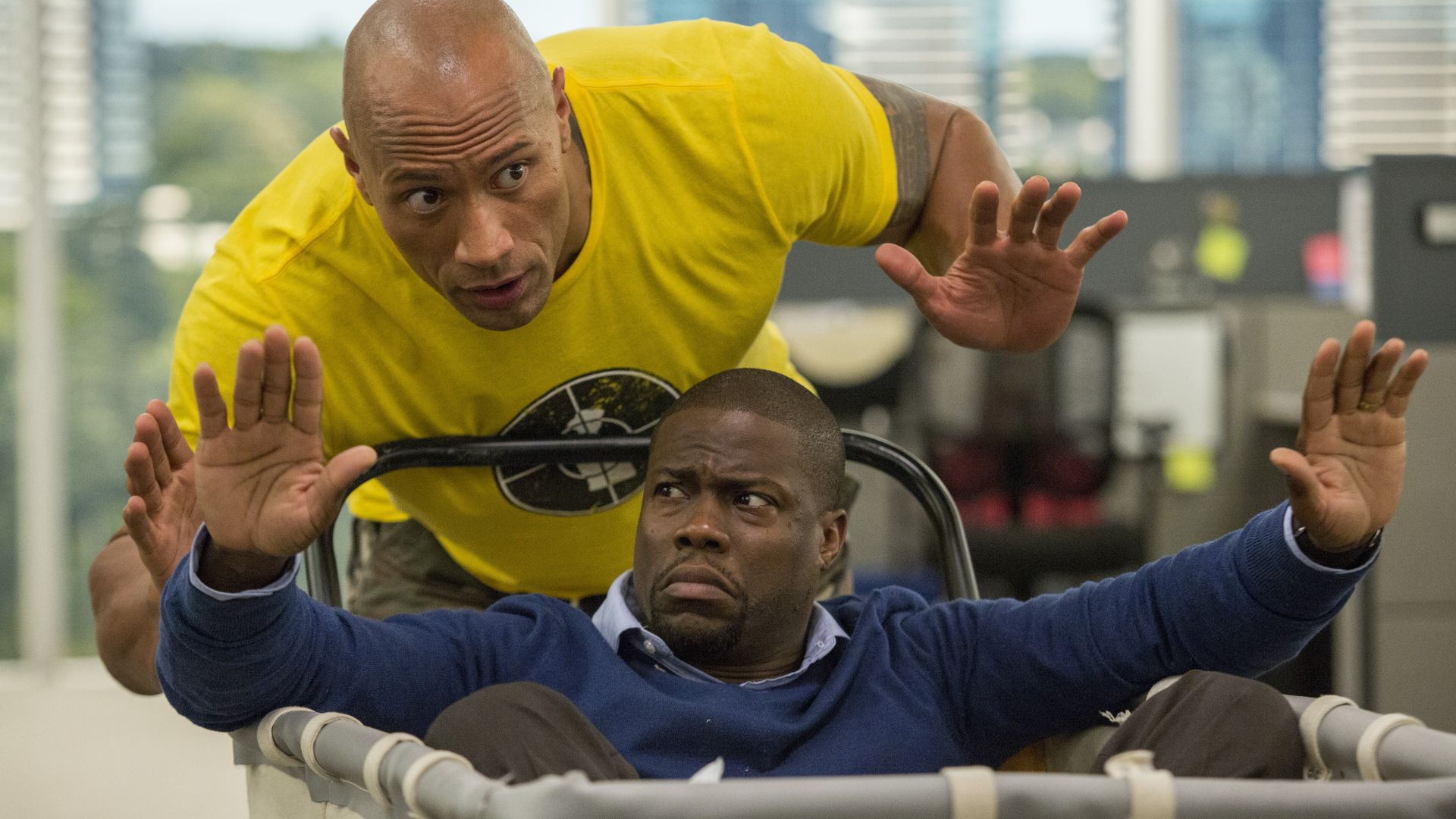 This high-scale ticking situation features Dwayne Johnson and Kevin Hart as the leads. When Bob Stone, a man who was bullied as a teen for being overweight, returns to his high school reunion as a muscular and successful man, he finds himself stuck with Calvin Joyner, a world-weary fast-talking accountant who misses his glory days. When the duo inevitably teams up to save the compromised U.S. Satellite system, several humorous situations follow. Packed with action and double-crossing activities, 'Central Intelligence' features the same time-sensitive volatile elements that also made Luo and Chris' jobs absolutely essential.
6. Lethal Weapon (1988)
In a feat to uncover a massive drug-trafficking ring, Los Angeles detective Martin Riggs partners up with Roger Murtaugh in this tale of brevity and action. While dealing with the death of his wife, Martin Riggs finds an unlikely friendship with Roger Murtaugh as the duo unfurls the cover of a massive drug ring. Soon, Martin and Roger decide to go rogue and eliminate the unchecked levels of crime, leading to several high-intensity situations.
With Mel Gibson and Danny Glover leading the cast, 'Lethal Weapon' is another story featuring two men on a heroic mission. Much like 'Hidden Strike,' 'Lethal Weapon' also features two tough guys who try to eclipse roadblocks and win against criminals, making this the right movie to watch next.
5. Extraction (2020)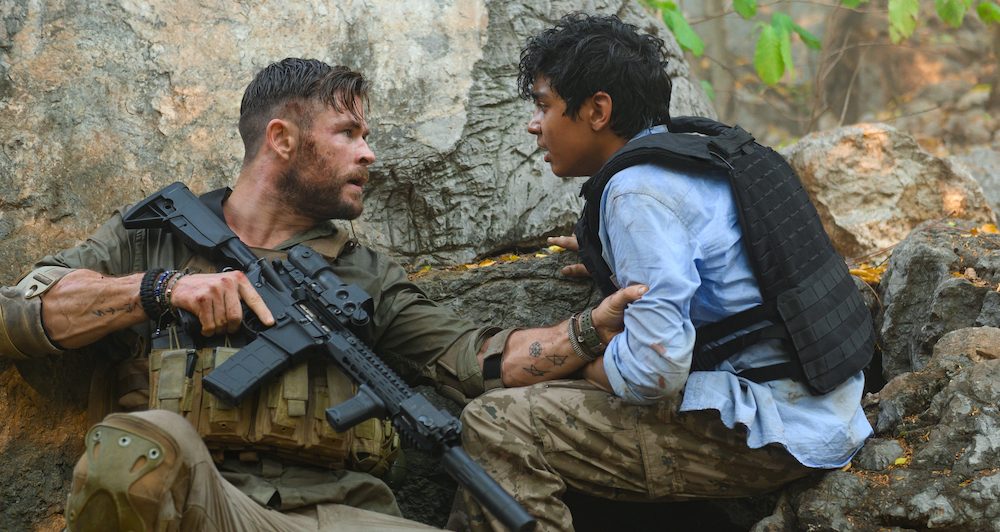 Just as Chris and Luo set off on a mission to rescue the abducted, 'Extraction' also follows a similar narrative. The story revolves around an Australian black-ops mercenary named Tyler Rake. Tasked with a sensitive issue, Tyler sets off to Dhaka to save the kidnapped son of an Indian drug lord. However, much to his dismay, the simple procedure of extracting the child from the situation proves to be fatal in several ways.
The story follows actions of gargantuan proportions as the protagonist uses tact and skill to escape the seemingly unescapable terrains of Dhaka. So, if you enjoyed the unending strive and resolve of Chris and Luo in 'Hidden Strike,' then you'll find this story of a rescue mission starring Chris Hemsworth equally intriguing.
4. The Gentlemen (2019)
Austere director Guy Ritchie weaves crime and action in this gangster comedy featuring Matthew McConaughey, Colin Farrell, Michelle Dockery, Charlie Hunnam, Hugh Grant, Jeremy Strong, and others. The story revolves around Mickey Pearson, an American expat who has risen through the ranks of the marijuana empire in London. However, when word gets out that he wants to cash out of the business, things blow out of proportion and soon lead to an array of plotting and scheming. Just as Chris and Luo encounter schemes and heists in their mission to rescue abductees, 'The Gentlemen' also features an exuberant tale of twists, suspense, and action.
3. The Spy Next Door (2010)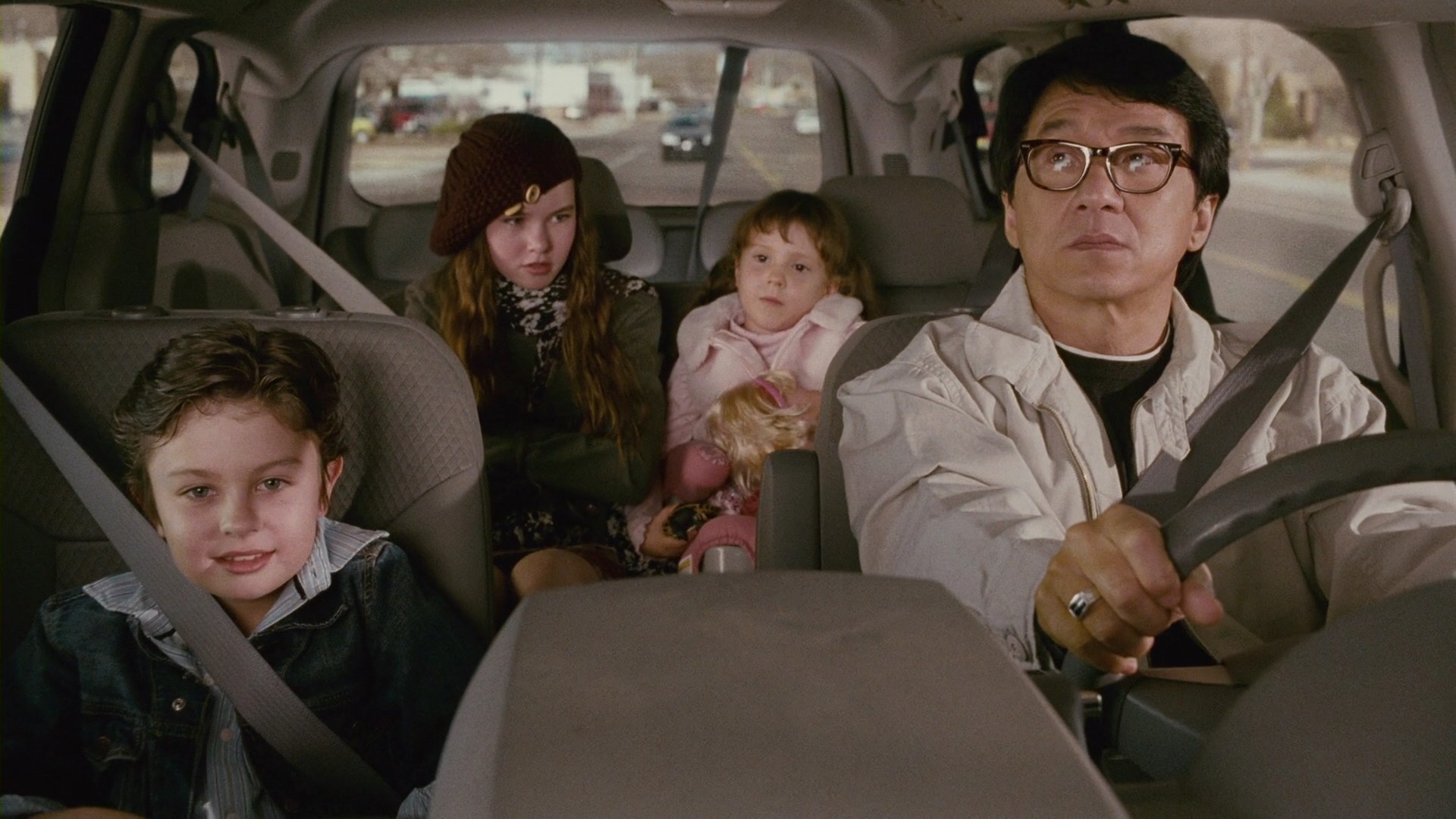 Alleviating concerns about himself by posing as a run-of-the-mill ordinary man, undercover operative Bob Ho (Jackie Chan) poses as the perfect man in front of his girlfriend Gillian (Amber Valletta.) However, a major mission still lies ahead for Bob, as he must gain the approval of Gillian's three children before asking to marry her. Things take a unique turn when one of Gillian's children accidentally downloads a top-secret formula for oil production on Bob's computer. As the CIA agent tries to balance love and duty, several humorous themes follow. Just as Chris and Luo unexpectedly find themselves in an oil-deal conspiracy, 'The Spy Next Door' also features action and comedy along similar lines.
2. The Expendables 3 (2013)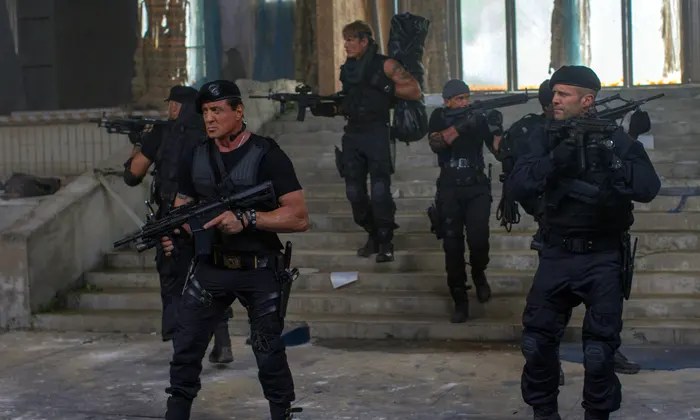 With Jason Statham, Sylvester Stallone, Mel Gibson, Dolph Lundgren, Harrison Ford, Arnold Schwarzenegger, and Wesley Snipes, the story follows Barney Ross facing his age-old nemesis and arms dealer, Stonebanks. After Stonebanks returns unscathed from their last bout, Barney has no choice but to gather the team again and also assemble a team of younger, faster, and tech-savvy members. As the team gathers to win against the mercenary, action and comedy also follow suit. 'Hidden Strike' and 'The Expendables 3' flow in a similar vein and feature action laden with high-tech and subtle comedy.
1. Syriana (2005)
Starring Matt Damon, George Clooney, Chris Cooper, and Amanda Peet, 'Syriana' also follows the unrivaled intensity of an oil industry drama. Just as Luo and Chris get to ground zero and alleviate those affected by the changing face of the oil industry, 'Syriana' also features a politically charged drama that dives into the challenges as the monopoly of oil changes. In addition, the movie narrows in on the lives of those personally involved and affected by the hardships of the industry. With several themes that focus on violence, corruption, and power, 'Syriana' offers an edgy picture of the limited commodity.
Read More: Hidden Strike Ending, Explained: Does Luo Save Professor Cheng?