Directed by Sujoy Ghosh, 'Jaane Jaan' is a Netflix Hindi-language crime drama film that revolves around a peculiar murder investigation with only one suspect and an avalanche of evidence for her innocence. Maya D'Souza, a single mother residing in Kalimpong with her teenage daughter, finds her life overturned after her abusive husband, Ajit, tracks her down to the small hilly town. The unpleasant encounter ends with a dead body in Maya's house. However, Maya finds unanticipated help from her next-door neighbor, Naren Vyas, a maths teacher with an extraordinary knack for solving problems. After Naren orchestrates the perfect cover-up, Police officer Karan Anand rolls into town to investigate Ajit's murder, immediately suspecting the victim's estranged wife, Maya's involvement.
The film strikes a compelling balance between a murder mystery and a story with love at its center. Through well-crafted thrilling sequences and an unpredictable ending, 'Jaane Jaan' manages to leave a lasting impression on the viewers. As such, if you're left with a craving for similar stories about crime cover-ups and intriguing investigations, here is a list of recommendations you might want to check out.
8. The Interview (1998)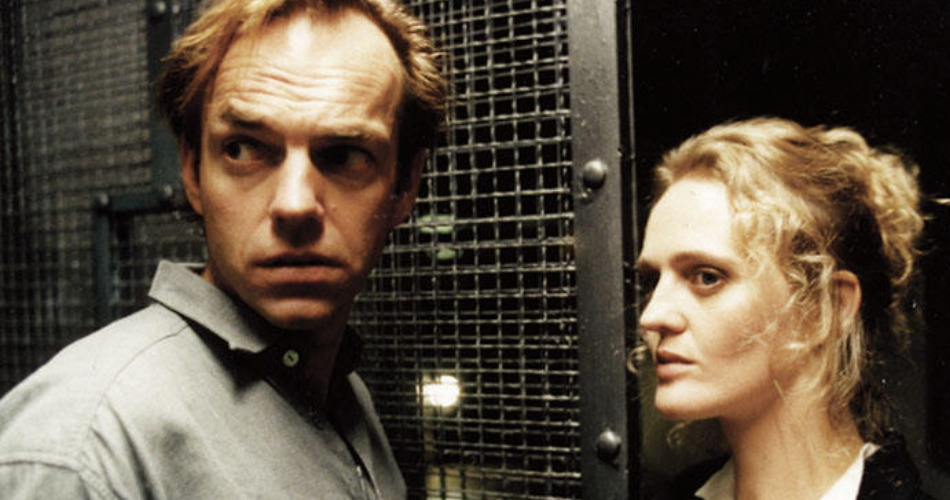 Craig Monahan's directorial debut, the crime-thriller film 'The Interview,' essentially proposes a conversation between Detectives John Steele, Wayne Prior, and their suspect, Edward Rodney Fleming, within the confines of an interrogation room. Suspected and detained for the murder of Andrew Beecroft, Fleming faces the brunt of Steele and Prior's good cop/bad cop routine. As Fleming's rough treatment gives way to a bigger secret, the detectives face their own problems that threaten to wreck their entire investigation.
Remembered for its atmospheric execution, unforeseen twists, and ambiguous ending, 'The Interview' presents a thrilling tale for fans of the criminal mystery genre. Therefore, if Office Anand's investigative chase for the truth made up your favorite aspect of 'Jaane Jaan,' this film might be worth the watch for you!
7. Ittefaq (2017)
'Ittefaq,' Abhay Chopra's first feature-length directorial film, follows the thrilling investigation of a double murder case. On the same night, acclaimed writer Vikram Sethi's wife, Katherine, and housewife Maya Sinha's work-oriented husband, Shekhar, are found dead by the authorities, with their respective spouses as the only witnesses and suspects in the case. Consequently, both individuals find themselves under investigation by Dev Verma, a hardened officer. As Vikram and Maya present their own contradictory versions of the night's events, it's up to Dev to parse out the truth hiding between the lines.
'Ittefaq' equips a fascinating narrative ripe with engaging intrigue. Like 'Jaane Jaan,' this film centers on a murder investigation and refuses to show its cards until the end. In that regard, this engrossing neo-noir uncovering of a double murder case is sure to be a worthwhile watch for 'Jaane Jaan' fans.
6. The Whole Truth (2016)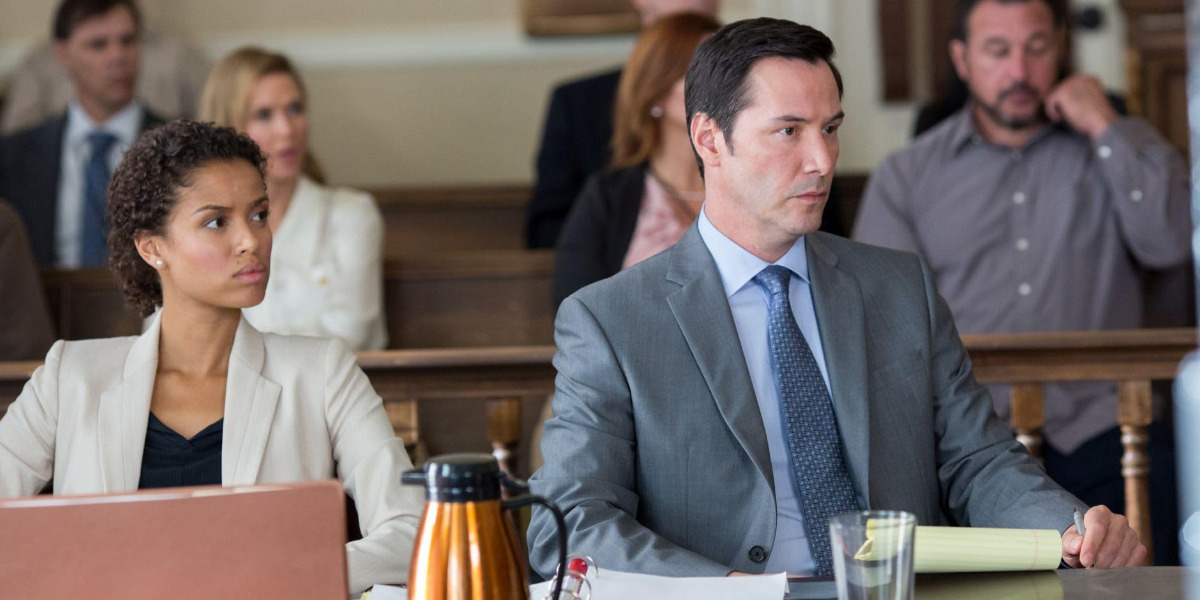 Starring Keanu Reeves and Gugu Mbatha-Raw, 'The Whole Truth,' directed by Courtney Hunt, revolves around a seemingly straightforward murder case that turns out to be something more. Defense attorney Richard Ramsey takes on Mike Lassiter's case at the behest of his mother, Loretta, Richard's close friend. As Mike's trial for his father's murder commences, Richard Ramsey seeks to have the teenager acquitted of the crime by uncovering his father's abusive behavior. Meanwhile, his associate, Janelle, digs deeper into the case in an effort to get to the buried truth.
Given its courtroom trial setting, 'The Whole Truth' presents a drastically different tale than 'Jaane Jaan' at first glance. However, both films depict a quest for the truth at their center while a darker reality hides beneath the surface all along. In that regard, if you're a fan of the latter film looking for an unexpected twist, you might like 'The Whole Truth.'
5. Andhadhun (2018)
Sriram Raghavan's 'Andhadhun,' starring Ayushmann Khurrana and Tabu, is a comedy-crime film revolving around a blind pianist who finds himself in the middle of a murder investigation. Although Pramod Sinha, a retired actor, invites Akash Saraf to his house as a surprise gift for his wife, Simi, Akash ends up on the receiving end of a shocking night after arriving at Simi's door to find her husband's dead body in the background. Yet, dedicated to his fabricated disability, Akash has to feign ignorance. As a result, Akash faces an uncertain future as he continues to get roped into a crime investigation that threatens to ruin his career and relationships.
Critically acclaimed for its captivating plotline and refreshing storytelling, 'Andhadhun' is easily every mystery lover's go-to Bollywood watch. As such, after 'Jaane Jaan,' if you're looking for another crime drama that centers around a convoluted murder investigation, you'll definitely enjoy this film.
4. The Outfit (2022)
Set in an era of Irish mobsters, 'The Outfit' is a mystery film starring Mark Rylance in a central role alongside Zoey Deutch, Dylan O'Brien, and others. Leonard Burling, owner of a tailor shop in a Chicago neighborhood flooded with criminals, has a rotation of customers made up of unsavory characters. Although the cutter tries to tune out his shop's saturated involvement in such businesses, one night brings him deadly trouble in the form of gangsters Richie and Francis. Backed into a corner, Leonard and his assistant, Mable Shaun, must maneuver this dangerous, deceitful night with wit to ensure their survival.
Modeled as a game of lies and trickery, 'The Outift' offers an engaging narrative ripe with suspense and duplicitous characters. If you enjoyed decoding the plot as it unfolds in 'Jaane Jaan,' then this film, with its thrilling storyline and unexpected ending, will bring a similar satisfactory experience!
3. Badla (2019)
For fans of Sujoy Ghosh's storytelling, 'Badla,' the Amitabh Bachchan and Taapsee Pannu starrer, will present the perfect follow-up to 'Jaane Jaan.' This crime-mystery film follows the story of Naina Sethi, whose extramarital affair lands her as the prime suspect in the murder of her lover, Arjun. After her arrest, Naina hires Badal Gupta, a renowned defense lawyer known for his undefeated record in the courtroom. With Naina's help, Badal tries to piece together the events of the night that led to Arjun's murder and uncover the unadulterated truth.
Centering around a puzzling murder investigation with a dark truth at its center, 'Badla' shares a thematic similarity with 'Jaane Jaan' while delivering a wholly unique storyline. As such, if the latter film has turned you into an avid mystery lover, 'Badla's' riveting plot and unexpected twists will make for an entertaining watch.
2. Drishyam (2015)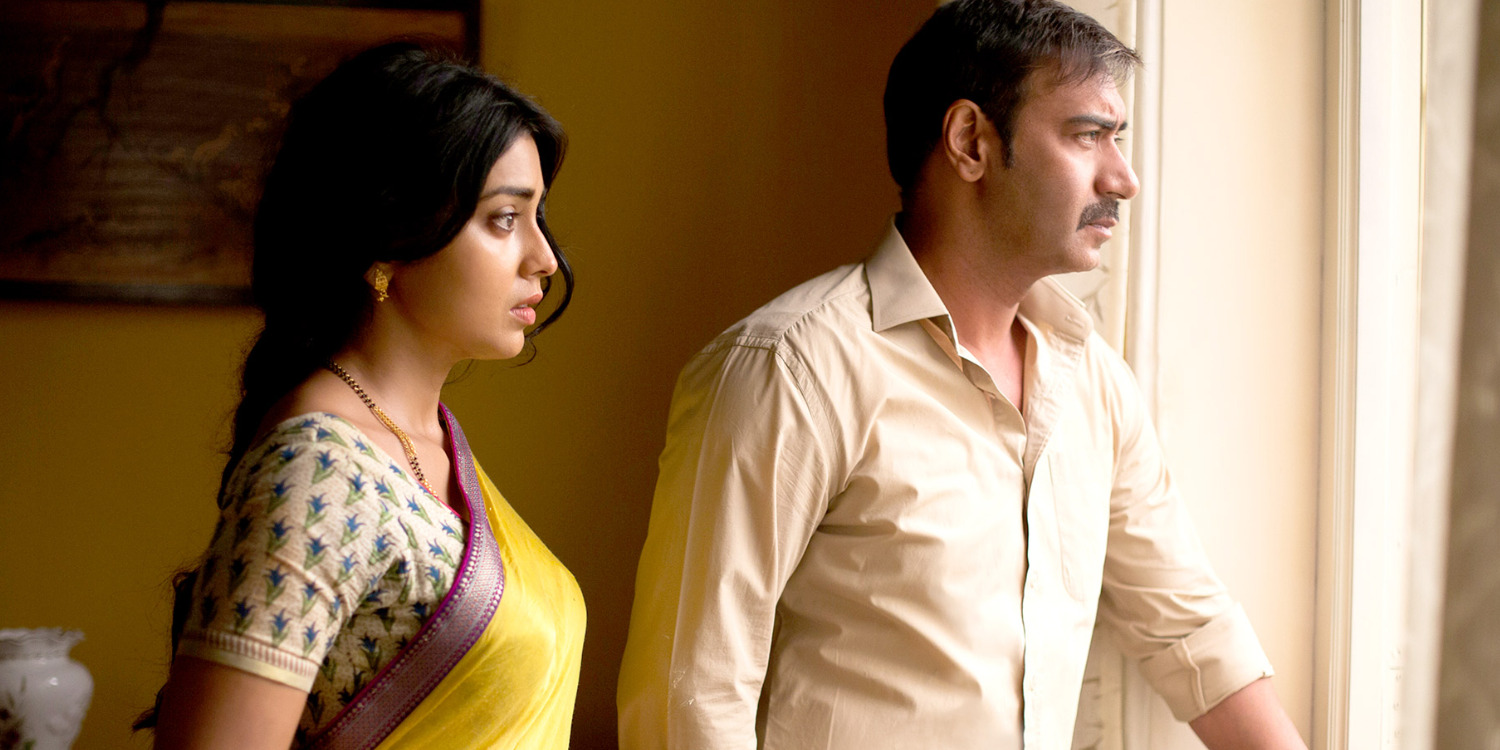 'Drishyam,' directed by Nishikant Kamat, is a crime drama film that focuses on the desperate measures a man has to take for his family's protection. Vijay Salgaonkar lives a mundane life with his wife, Nandini, and two daughters, Anju and Anu. However, a late-night visit from a deviant teenager, Sameer Deshmukh, brings trouble to the family's doorsteps. After the boy goes missing, his mother, IGP Meera Deshmukh, steeped in power and influence, suspects Vijay and his family's involvement and tries to bring the truth out in the open through whatever means necessary. Faced with an impossible enemy, Vijay must keep his secret to protect his family at all costs.
'Drishyam' and 'Jaane Jaan' chart similar waters, with a murder cover-up for the sake of one's family serving as the base premise in both movies. Still, even with the apparent similarities between both movies' overarching plotlines, their narratives possess enough distinction to clearly set the two films apart.
1. Haseen Dillruba (2021)
'Haseen Dillruba,' a mystery film directed by Vinil Mathew, depicts a story about infidelity and its subsequent crimes. Following an explosion at the Saxena Residence, the police find Rishabh "Rishu" Saxena's charred dead body. As a result, Rishu's wife, Rani, known for her unfaithful past, comes into the picture as the obvious suspect. As the investigation continues, the police scrutinize Rani's relationship with Rishu's cousin, Neel, and its implications in their search for the truth behind Rishu's murder.
As a blend of crime and romance that results in a murder mystery, 'Haseen Dillruba' has a stark resemblance to 'Jaane Jaan.' Within both narratives, viewers will find similar stories of an investigation into a death surrounded by a well-kept secret.
Read More: Jaane Jaan Ending, Explained