'Living' tells the tale of Rodney Williams (Bill Nighy), a senior bureaucrat in 1953 London, who is more than a little jaded and disillusioned with life. When he is diagnosed with terminal cancer, Rodney attempts to commit suicide before the inevitable happens but backs out at the last moment. With no clue as to what to do from there onwards, Rodney decides to start living his life a little by doing what he wants and spreading some good in the world.
Directed by Oliver Hermanus, the 2022 film is based on Akira Kurosawa's 'Ikiru' ('To Live' in English), a Japanese-language drama film that was released in 1952. This feel-good and inspirational film teaches the audience the value of living a good life, for it is all anybody has at the end of their days. If the story's perspective on life through death is something that you find yourself intrigued by, then here are a couple more recommendations that we believe you might enjoy. You can watch most of these movies similar to 'Living' on Netflix, Hulu, or Amazon Prime.
8. The Angriest Man in Brooklyn (2014)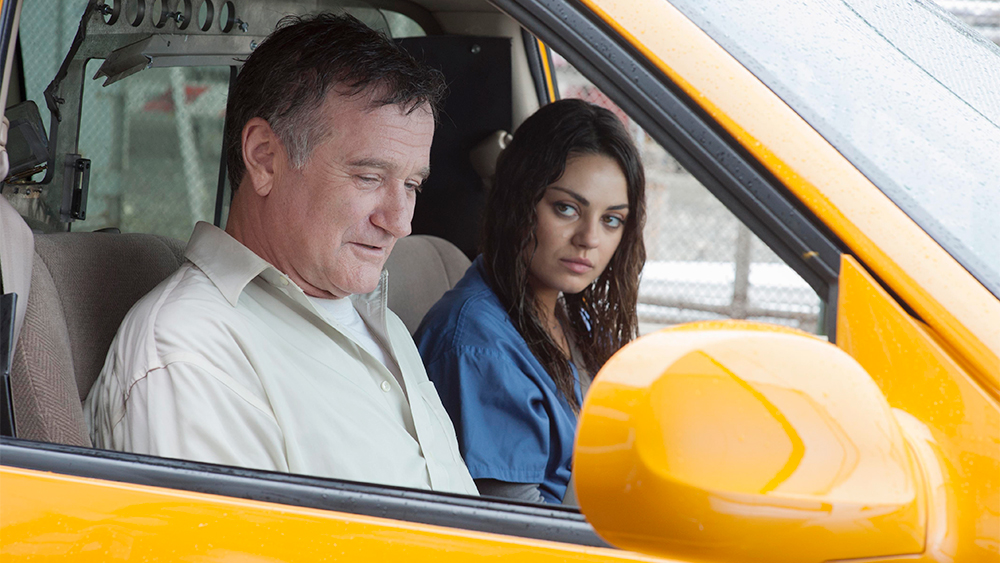 Directed by Phil Alden Robinson, 'The Angriest Man in Brooklyn' follows Henry Altmann (Robin Williams), an old man with a short fuse. When he discovers that he has a terminal brain aneurysm, Henry in his usual explosive manner asks the doctor (Mila Kunis) how long he had to live. Irate, she tells him 90 minutes impulsively, causing Henry to storm off.
Having alienated his entire family from him – including his wife, son, and younger brother – Henry seeks to make amends before he passes away. Based on the Israeli film 'The 92 Minutes of Mr. Baum (1997),' the film is similar to 'Living' in its portrayal of a terminally ill old man who realizes at the 11th hour just how much of his life he's missed through his own anger and bitterness.
7. Last Orders (2001)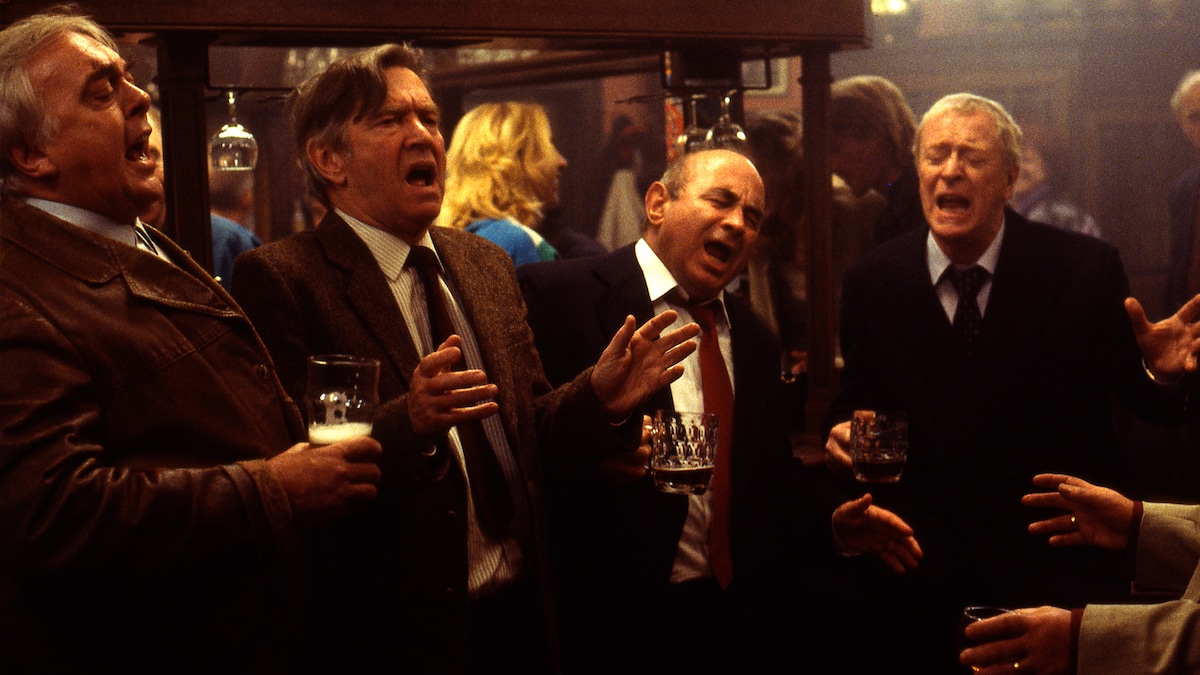 After the sudden death of Jack Dodds (Michael Caine), his three lifelong friends and his adopted son meet to honor the old south London butcher's last wish – to scatter his ashes at Margate, a seaside town, where Jack had once hoped to retire with his wife Amy (Helen Mirren). On their way to Margate by road, the four men recall Jack and the time each of them spent with him as well as together, and the life-altering influence he had on each of them.
Directed by Fred Schepisi and based on the eponymous 1996 novel by Graham Swift, 'Last Orders' emphasizes doing good deeds in life much like 'Living' does, for it is these good deeds that will be remembered by everybody after one's death.
6. The Long Excuse (2016)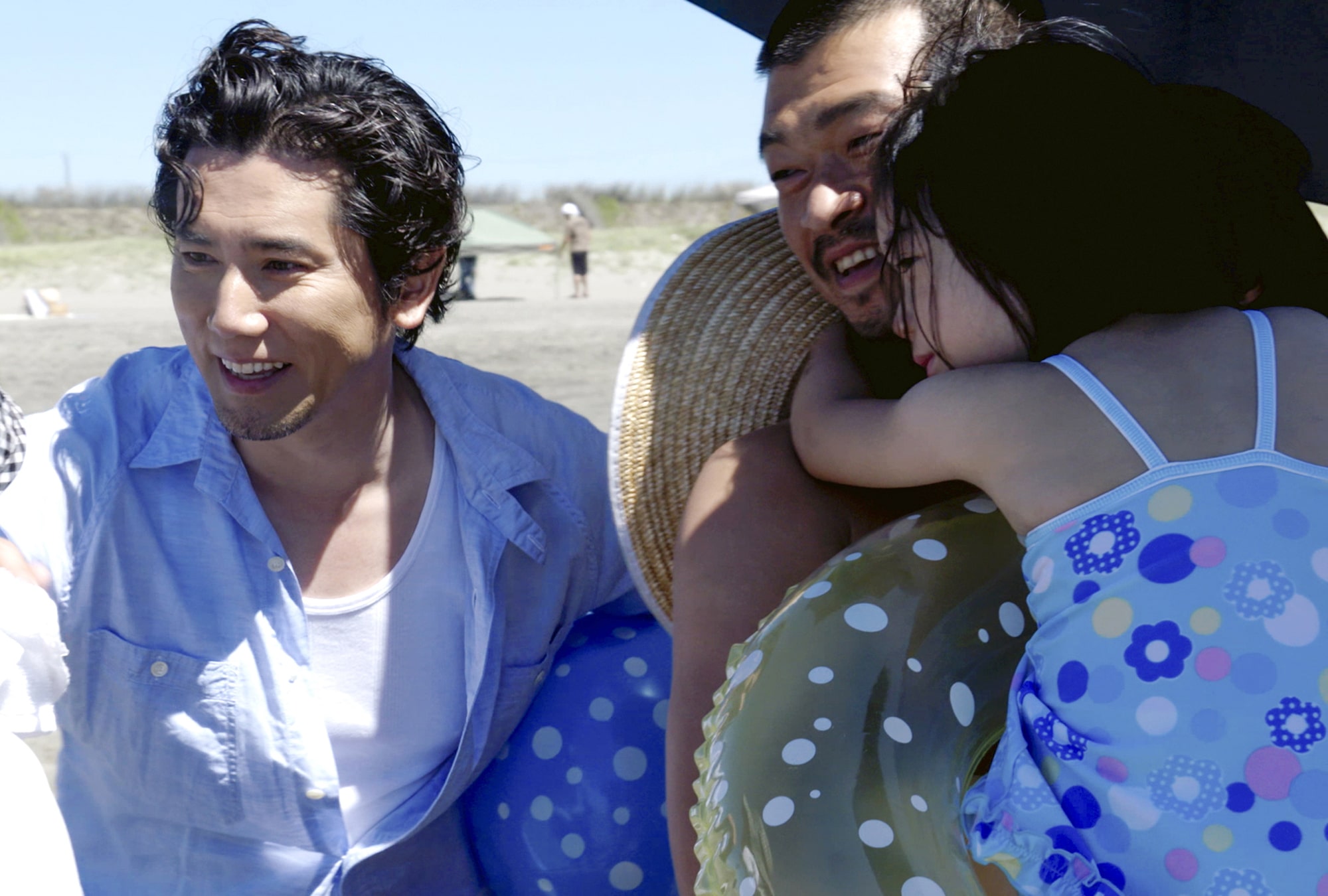 A Japanese-language film directed by Miwa Nishikawa, and based on the eponymous novel written by the director himself, 'The Long Excuse' tells the tale of Sachio Kinugasa (Masahiro Motoki), a writer, whose wife passes away in a tragic accident when the bus she's on crashes. Soon after her death, Sachio is contacted by Yoichi Omiya (Pistol Takehara), the widower of his wife's friend, who also passed away in the crash.
Yoichi informs him of his two children, whom he's having a difficult time taking care of on his own in the wake of his wife's sudden death. Sachio, who does not understand his own apathy about his wife's passing, agrees to help Yoichi with raising the children. Much like Rodney in 'Living,' Sachio is also a jaded writer who has lost all love for life and slowly comes to understand and change his outlook in the course of the story.
5. The Secret Life of Walter Mitty (2013)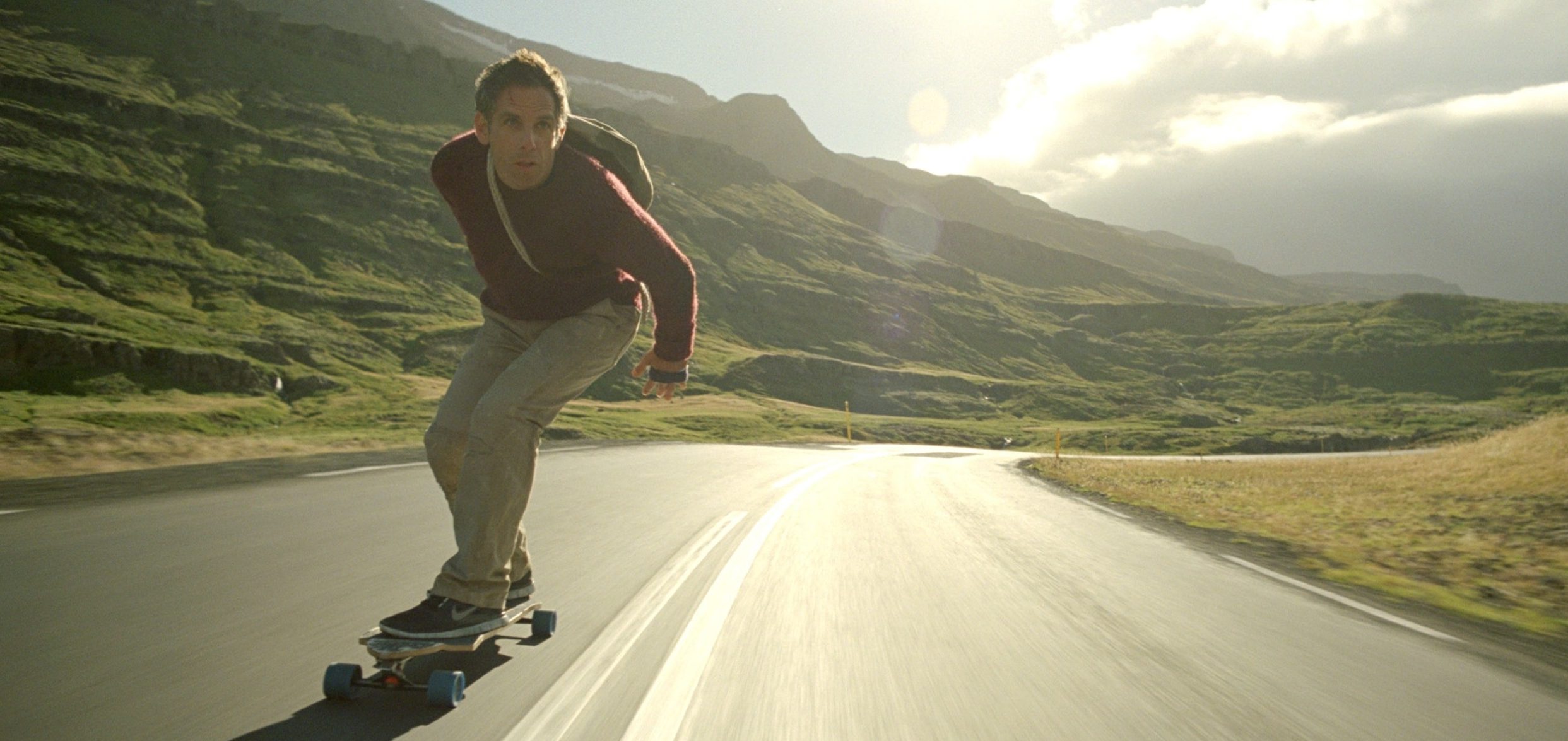 The film revolves around Walter (Ben Stiller), a man stuck in a dead-end job at a magazine who dreams of grand adventures during the day, but never quite manages to go on any. When a missing negative reel from photojournalist Sean O'Conner (Sean Penn) goes missing, Walter is forced to leave for Greenland – Sean's last known location – which sets him on an adventurous journey that he could not have ever imagined.
Based on an eponymous short story written by James Thurber in 1939, 'The Secret Life of Walter Mitty' echoes 'Living' in the way that Walter is forced to confront life and how he lives it when his livelihood is at stake, much the same as Rodney living his life at its end.
4. A Man Called Otto (2022)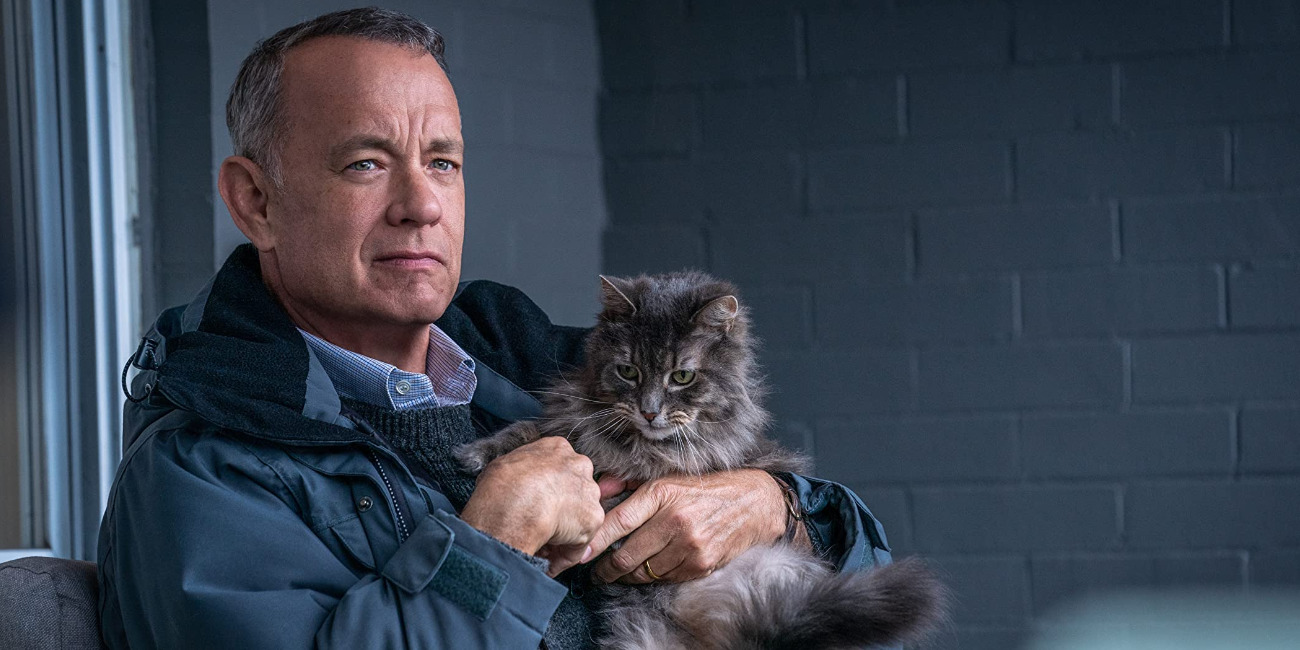 Otto (Tom Hanks) is a widower who lost his wife half a year ago. In all that time, the 63-year-old has become somewhat cynical and highly irritable. Facing retirement, Otto decides to take his own life, but his attempt is interrupted by his new neighbors – Tommy (Manuel Garcia-Rulfo) and Marisol (Mariana Trevino), a young couple, and their two daughters Abby (Alessandra Perez) and Luna (Christiana Montoya) – again and again.
Directed by Marc Foster, 'A Man Called Otto' is based on the 2015 Swedish-language titled 'A Man Called Ove' which in turn is based on the 2012 eponymous novel by Fredrik Backman. Otto, like Rodney, is bitter about his life and tries to commit suicide, but both of them end up being taught an important lesson in friendship.
3. The Bucket List (2007)
'The Bucket List,' directed by Rob Reiner, revolves around Carter Chambers (Morgan Freeman), a mechanic, and billionaire Edward Cole (Jack Nicholson) are both diagnosed with terminal lung cancer and end up in the same hospital room together. There, the two men discuss their lives thus far and discuss what they would like to do in their final days.
Carter makes a bucket list for the same, which Cold suggests he follow to the letter, adding things of his own and offering to fund the entire adventure. Both Carter and Edward start living their lives after being diagnosed with terminal cancer, much the same as Rodney in 'Living.'
2. 50/50 (2011)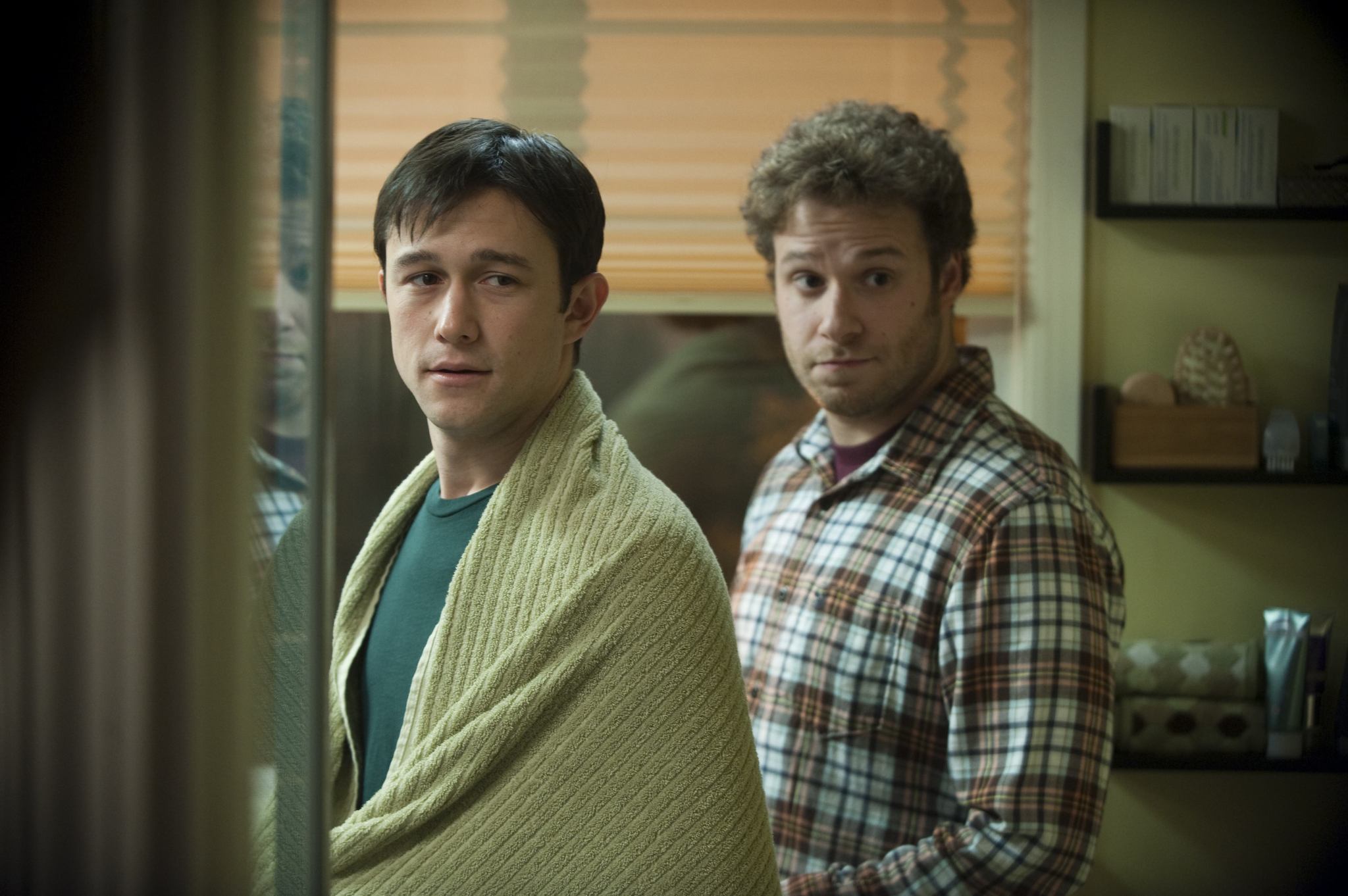 '50/50' follows Adam Lerner (Joseph Gordon-Levitt), a radio journalist in his late 20s who is diagnosed with a cancerous tumor in his lower spine. After learning from the internet that the chance for survival with treatment is 50/50 for his condition, Adam decides to get his affairs in order. He spends a lot of time with his best friend Kyle (Seth Rogen) and also reconciles with his mother.
Adam starts to live life on his own terms – all the while dealing with the mental repercussions of facing his own mortality. The film, directed by Jonathan Levine, sees Adam make amends with everybody he knows and become hedonistic for once in his life, much like Rodney in 'Living.'
1. Departures (2008)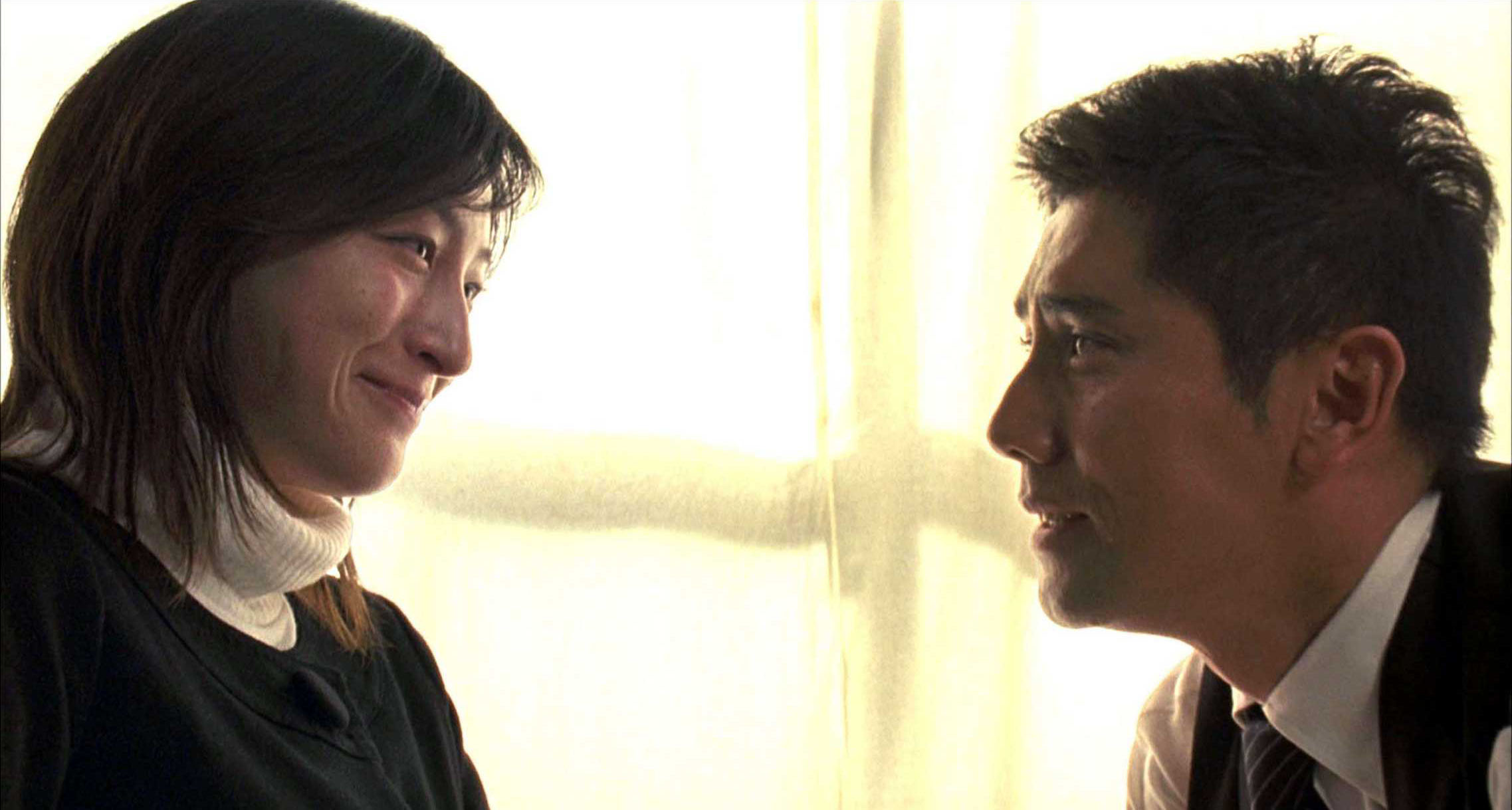 'Departures' is a Japanese-language drama film that revolves around Daigo Kobayashi (Masahiro Motoki), a cellist who moves back to his hometown with his wife after losing his job in an orchestra. In search of a new job, Daigo comes across an advertisement that requires somebody to assist in "departures." Thinking that the ad is for a travel agency, Daigo applies for it, only to be shocked – the listed job is for an encoffiner, somebody who prepares dead bodies for their last rites.
Reluctant at first, Daigo takes on the job, finding solace in his work in being able to share in the last moments of somebody's full life. The Oscar-winning film, directed by Yojiro Takita, shares its theme of discovering life near death, or through death, with 'Living.' Both Daigo and Rodney are despondent but come to appreciate their lives as they come face to face with the idea of dying.
Read More: Where Was Living (2022) Filmed?