Daphne du Maurier's 1938 novel, 'Rebecca,' has been adapted several times for various mediums, including radio, theatre, and the big and small screens, with the most notable one being Alfred Hitchcock's 1940 Joan Fontaine – and Laurence Olivier-starrer flick of the same name. The latest reincarnation is the eponymous movie helmed by Ben Wheatley. The story follows an unnamed narrator (Lily James) who marries the widower Maxim de Winter (Armie Hammer) and shortly gets engulfed in a whirlpool of terrifying realization that she doesn't know him all that well after all.
Swept away by this alluring, mysterious man, the naïve young newlywed arrives at her husband's imposing family manor, and not long after she finds herself in a world dominated by the dead Mrs. De Winter, the mythical Rebecca, whose presence is felt in every corner of the house. Her whole world comes undone when she begins unraveling the truth about the man she loves the most and his dead ex-wife. If you loved watching Rebecca, we've put together these seven similar romantic–thriller offerings that might fill the nagging empty hole in your queue!
7. The Tourist (2010)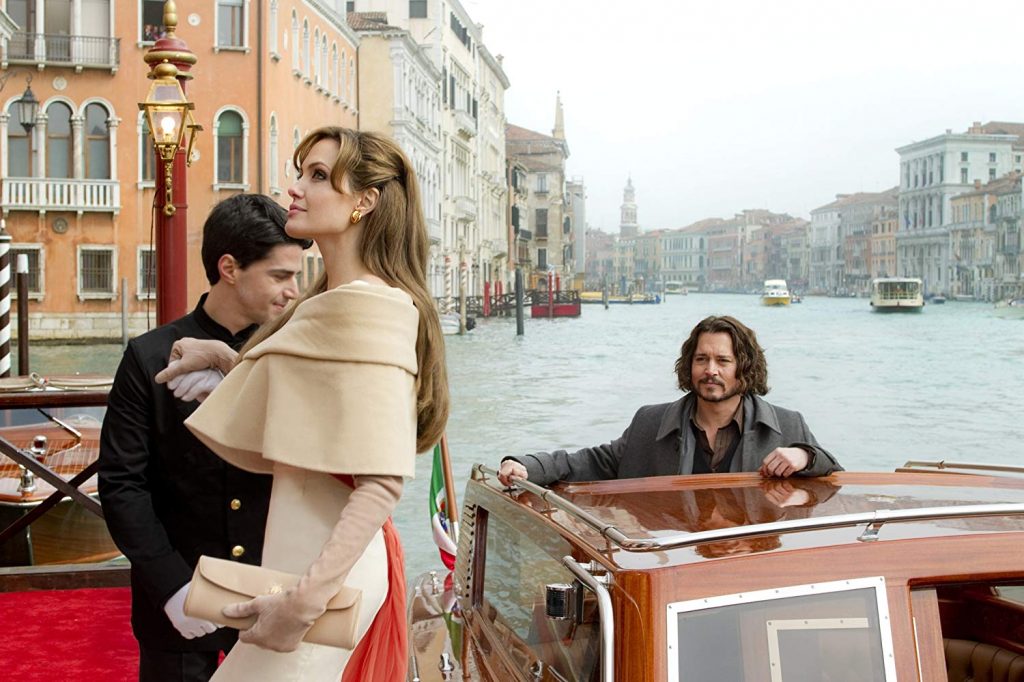 'The Tourist' is a cinematic reiteration of the 2005 French film 'Anthony Zimmer.' Elise Clifton-Ward (Angelina Jolie) is married to Alexander Pearce, a man trailed by the police and the mob alike for embezzling hundreds of millions in back taxes. As Elise is sought after by police, her husband instructs her to seduce a tourist, who happens to be Frank (Johnny Depp), to throw off the chase. Granted, the movie is slow in building up the mystery, but when it does, it's immensely rewarding.
6. Tell No One (2006)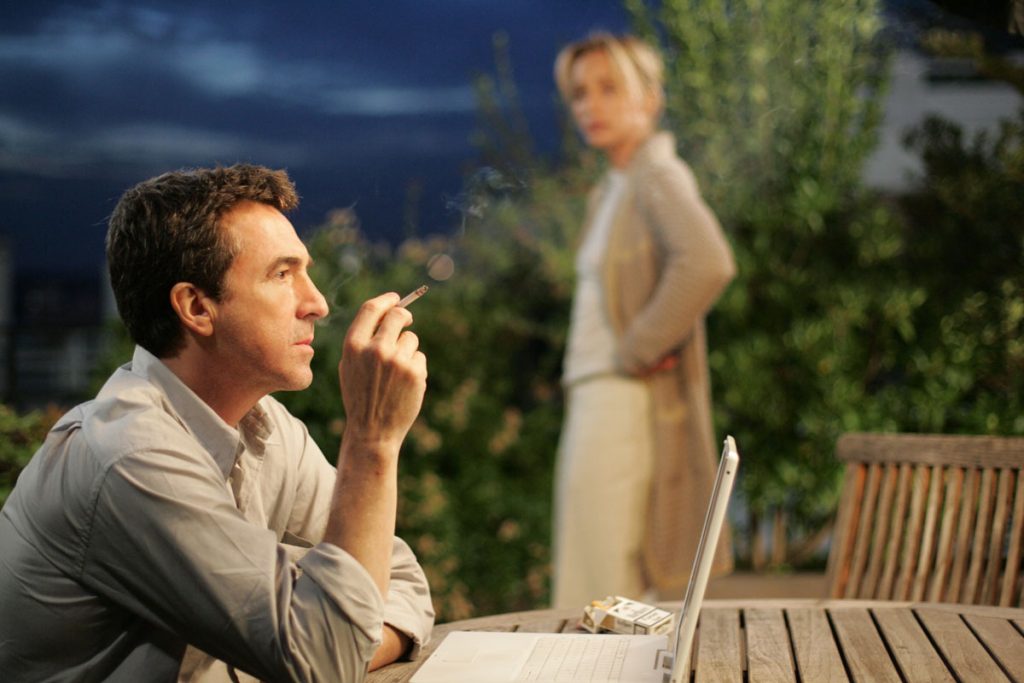 Stemming from Harlan Coben's eponymous best-selling novel, 'Tell No One' is a French romantic-thriller. The story centers on Doctor Alexandre Beck (Francois Cluzet), who's struggling to pick up the pieces of his life even eight years after the brutal murder of his wife, Margot (Marie-Josee Croze). Before he knows it, he sinks deep into the quicksand of danger, lies, and cover-ups when an unknown person sends him an email with a clip showing his wife alive and well, accompanied with a simple message: "Tell no one." He pursues the lead knowing its implication, which leads to dire consequences, making it a terrific thriller for you to sink your teeth into.
5. A Perfect Murder (1998)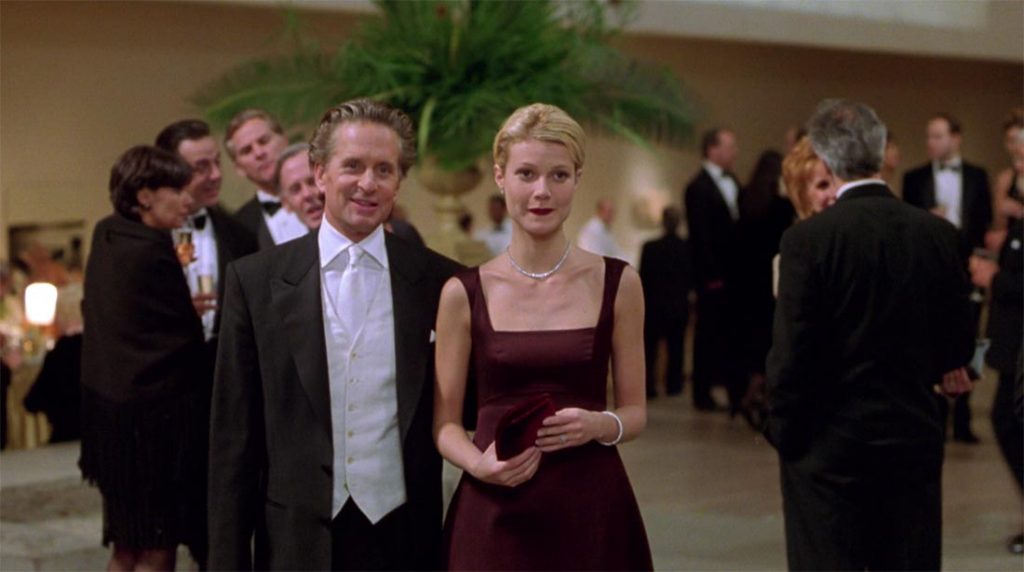 'A Perfect Murder' depicts a deadly love triangle between Steven (Michael Douglas), a millionaire industrialist, his wife Emily (Gwyneth Paltrow), and her lover David (Viggo Mortensen). Having found out that his wife is cheating on him, Steven hires the man himself as an aide to do away with her in a perfect scheme of revenge. Ostensibly a remake of 'Dial M for Murder,' the story's central themes weave together an obsessively intricate tapestry of betrayal, which is undoubtedly worth a watch.
4. Fatal Attraction (1987)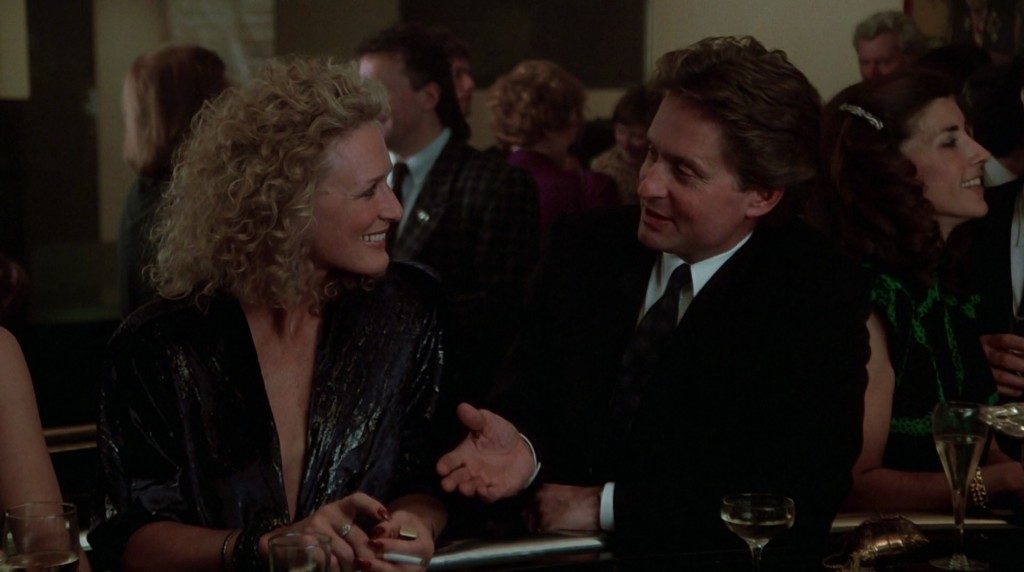 'Fatal Attraction' is a cautionary tale that details the consequences of an extramarital affair gone awfully wrong. When his wife and daughter go away on vacation, Daniel Gallagher (Michael Douglas) seizes the opportunity to get entangled in a whirlwind affair with his colleague Alex (Glenn Close), only to realize that she is not someone who envisioned their passionate relationship fizzling out when Beth (Daniel's wife) comes back into town.
The lead actors turn in absolutely riveting performances. In all the terrifying yet exhilarating ways, the story turns the usual male-female stalker scenario on its head by making Alex unleash her psychotic tendencies instead, which is simply worthy of your attention. The movie nabbed a whopping six nominations at the 60th Academy Awards, including Best Picture and Best Actress in a Leading Role.
3. Vertigo (1958)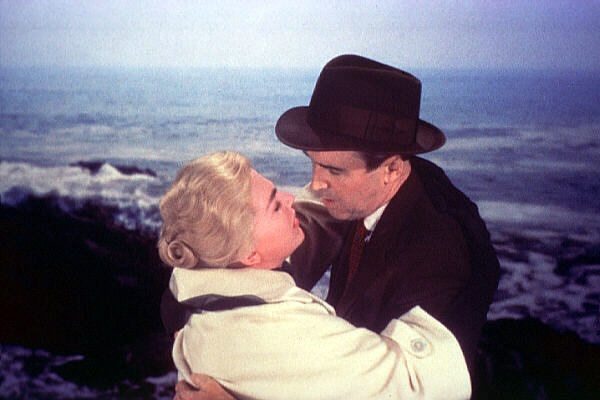 Adapted from the French novel 'From Among the Dead,' 'Vertigo' is a deliriously intoxicating tale of love that saw Alfred Hitchcock at the pinnacle of his filmmaking prowess. Set in San Francisco, the story follows Scottie (James Stewart), a former police detective waging acrophobia (extreme fear of heights) and vertigo, who falls for a mysterious blonde woman, Madeleine (Kim Novak). No sooner does he get smitten with her than he finds out that things aren't as innocuous as they initially seemed, leading to a dazzling tale of deceit that keeps the viewer guessing right up until the credits roll.
2. Nocturnal Animals (2016)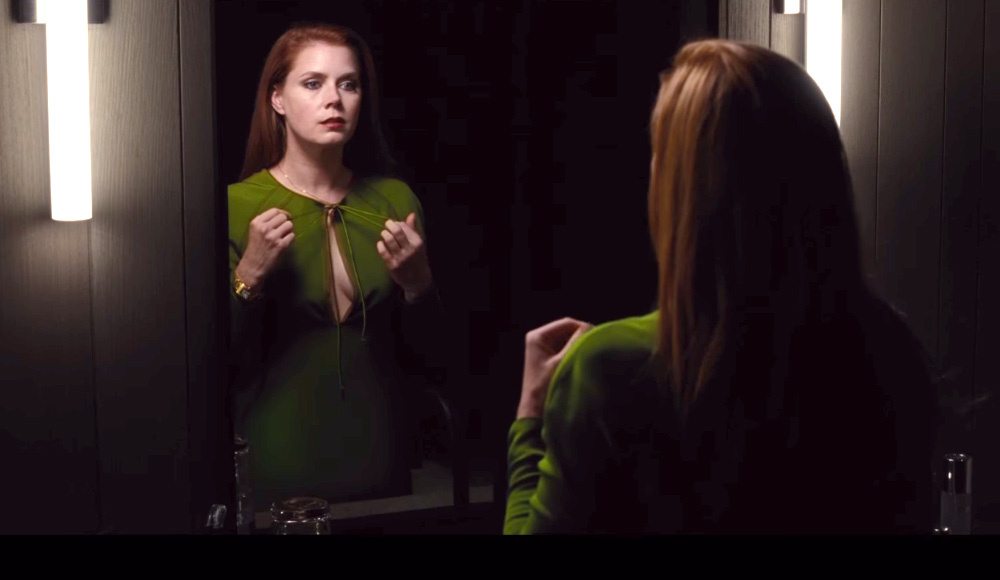 Written and directed by Tom Ford, 'Nocturnal Animals' is a story within a story that culminates in a chilling climax. Susan (Amy Adams) is a fairly successful but disillusioned art gallery owner who's married to an affluent alpha male, Hutton Morrow (Armie Hammer). She finds herself in a deteriorating marriage, as her husband is embroiled in infidelity.
That's when a package containing the manuscript of an about-to-be-published novel penned by her estranged ex-husband, Edward (Jake Gyllenhaal), arrives at her house. The book – which is dedicated to Susan – pulls her into the world created by Edward, which, blurring the line between reality and fiction, forces her to confront several disturbing truths about herself.
1. Gone Girl (2014)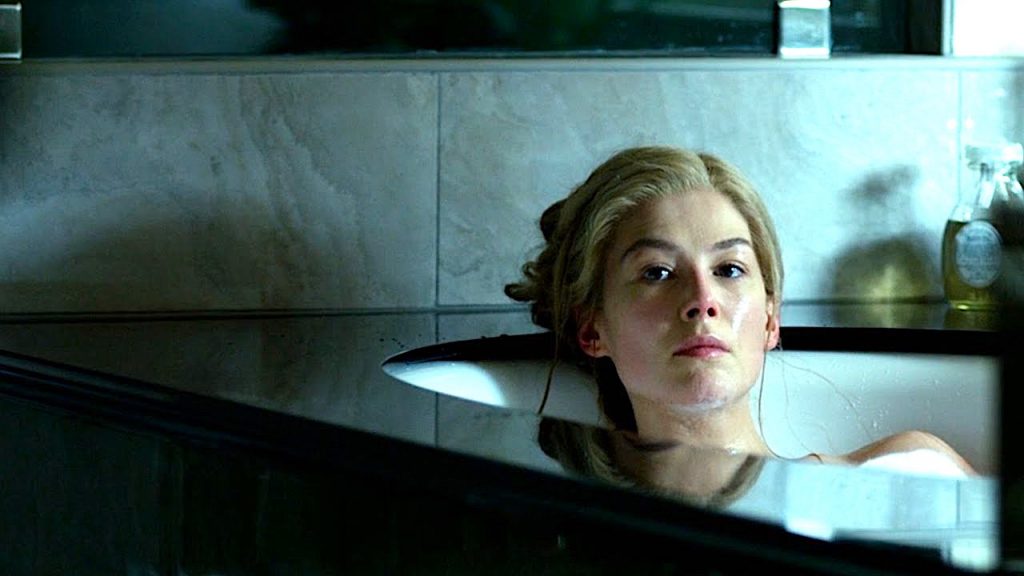 You didn't think we'd leave this one out, did you? You've probably watched it numerous times, but this list wouldn't feel complete without adding this gem of a film, so here goes. Based on the wildly acclaimed novel of the same name by Gillian Flynn, who also serves as the screenplay writer, the premise of 'Gone Girl' kicks off when Nick Dunne (Ben Affleck) comes home only to find that his wife, Amy (Rosamund Pike), has mysteriously disappeared on the day of their fifth wedding anniversary.
Told via a variety of flashbacks, the movie is best known for the remarkably clever plot-twist that takes place halfway around the story. The film is extensively lauded for its feminist approach in treating the morally complex subject matter, which unquestionably seats it atop this list.
Read More: Is Rebecca a True Story?