'The Terror' is a horror anthology TV series which premiered on ABC on March 25, 2018. The show is created by David Kajganich who has adapted it from a book of the same name written by Dan Simmons. The show centers around two ships belonging to the Royal Navy HMS Erebus and HMS Terror. The captain of HMS Erebus is Sir John Franklin. This is his last mission before he retires. Sir John has been described by people as someone who is liked by all, but actually there are not many people who genuinely have respect for him.
Sir John's career has not been that illustrious either. However, this journey suddenly turns out to be quite perilous. The two ships get frozen and are stuck in the extremely cold Arctic waters and it looks like there is hardly any chance of survival. Sir John's wrong instructions are to be blamed for this disaster, and now it is upon him to figure out a way for the men to reach home safely. But their conditions keep worsening and infighting ensues after being stuck in the snow for so many days without any respite whatsoever. Moreover, there is a spirit that is lurking around, causing them constant harm.
The show received positive acclaim from both critics and audiences. If you enjoyed watching this series and are looking for shows that explore similar ideas and concepts, then we've got you covered. Here's the list of best shows similar to 'The Terror' that are our recommendations. You can watch several of these series like 'The Terror' on Netflix, Hulu or Amazon Prime.
6. Slasher (2016-)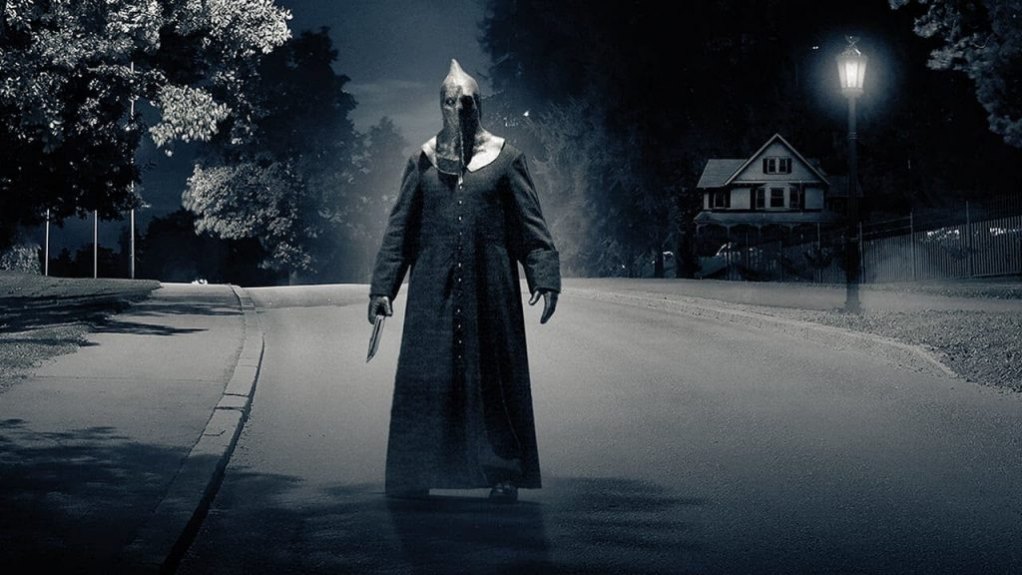 'Slasher' is a Netflix original series that follows an anthology format. Here, each story gets over by the end of the season. Slashers are a sub-genre of horror films and boast of some hugely popular films like 'Texas Chainsaw Massacre' (1974) and the 'Saw' film series. Creator of the series, Aaron Martin stated clearly that while making 'Slasher' his objective was to create a combination of three genres — a murder mystery set in modern times, the whodunit nature of Agatha Christie's works, and slasher films which he claims have a big influence on his life.
Just like 'The Terror', the story of 'Slasher' is about a group of people stuck in a place where there is a sinister killer going around killing people one after the other. There is also a sense of infighting because any one of the characters involved in the story can be the killer. We can see infighting in 'The Terror' as well when the soldiers get stuck in the snow for days on end. The major difference is that the sinister force in 'The Terror' may be a supernatural entity, while in 'Slasher' it is a human being who is causing all the damage. The series received positive critical acclaim for remaining true to its genre influences and also delivering a thrilling story at the same time.
5. Channel Zero (2016-2018)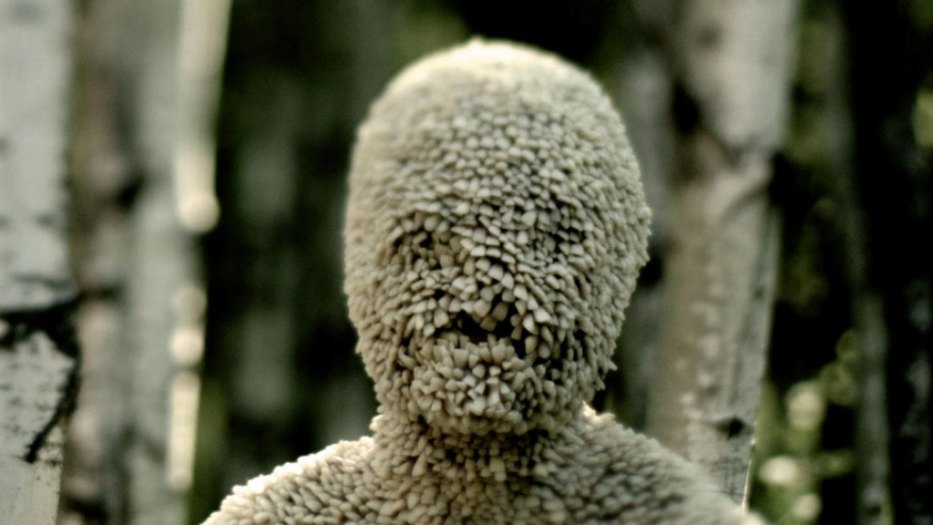 'Channel Zero' is also a horror anthology series like 'The Terror', but the fear in this show is of a different nature altogether. Each season of 'Channel Zero' tells a different story which naturally gets resolved in that season itself. Season 1 is titled 'Candle Cove' and is about a child psychologist's search for his brother who has suddenly gone missing. He suspects that a bizarre children's show can be the reason behind it all. Season 2 is called 'No-End House', and this story centers around a group of women who are trapped inside a house of horrors. Though it goes well at first, they soon realize that they cannot escape from the house no matter how hard they try. The series received positive reviews, with the praises aimed at the unique plots in every episode along with the sense of suspenseful mystery that prevails throughout the narrative.
4. American Horror Story (2011-)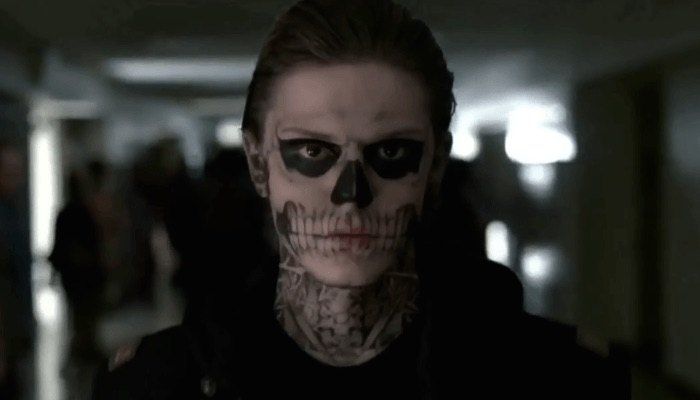 Ryan Murphy and Brad Falchuk are the creators of this horror anthology series which has become quite popular over the years. Just like 'Channel Zero', each season of 'American Horror Story' is a complete story unto itself. Each season has a unique story and keeps the promises of thrills and horrors that the show offers. Season 1 of the show is based on a family which moves to a haunted house and faces bizarre experiences which threaten their lives. Season 2 focuses on an asylum and its sinister patients and staff who have deep secrets to hide. The series became hugely successful for the FX network and remains one of their most popular shows. Jessica Lang received huge acclaim for her performance in the show and has also been awarded two Emmy Awards, a Golden Globe Award, and a Screen Actors Guild Award.
Read More: TV Shows Like American Horror Story
3. The Purge (2018-)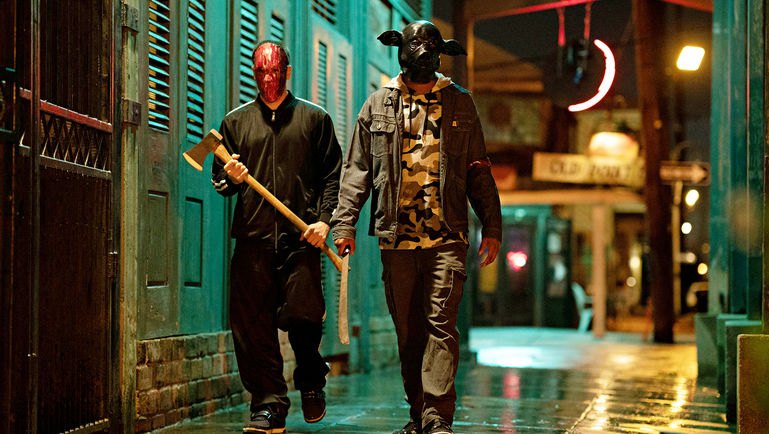 'The Purge' is one of the most innovative shows on the USA Network. It is based on the famous franchise of the same name which has spawned five feature films besides this series. The story of 'The Purge' is set in a dystopic America where democracy has collapsed and there is a totalitarian government in power. This government has started designating 12 hours of a particular day every year where any sort of crime is considered non-punishable by the law. It is during this time that some gangs indulge in thefts, murders, arson, and every other criminal activity they can think of. A US Marine called Miguel Guerrero is the central character of the show. He is out there on Purge night looking for his sister. Miguel has been informed that his sister too is a part of such a murderous gang.
The series also showcases in a unique way how businessmen will not leave anything out if it helps them earn a few extra bucks. There is an entrepreneur couple who throw a Purge party on the particular day so that one of the wealthy supporters of this day invests heavily in their business. The series met with critical acclaim because of the horror, the mystery and the social commentary that it has to offer.
Read More: TV Shows Like Taken
2. Nightflyers (2018)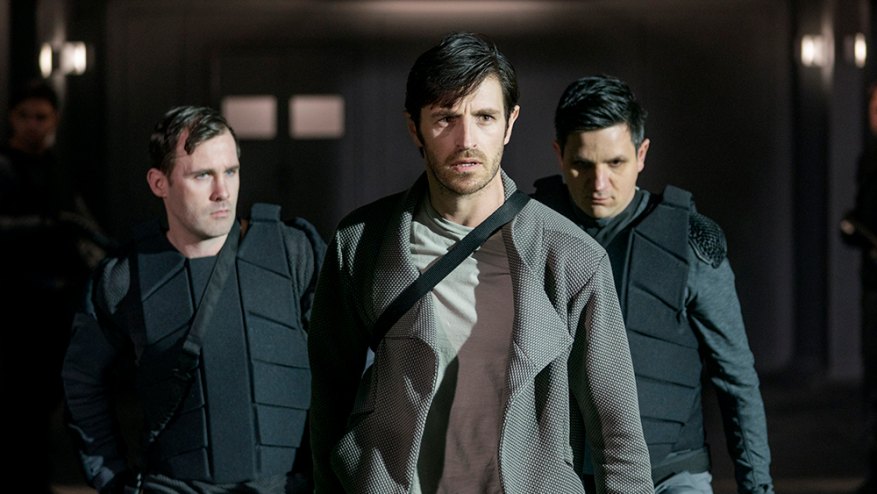 'Nightflyers' blends the two genres of horror and science fiction together. This series is based on a series of writings by 'Game Of Thrones' writer George R.R. Martin himself. The story centers around a group of astronauts who are onboard a spaceship called the Nightflyer. They are on a mission to make contact with extraterrestrial beings. However, during the course of their journey, they realize that there is a sinister presence inside the ship. The scientists begin doubting and suspecting each other of creating the chaos. The story of 'Nightflyers' is quite similar to that of 'The Terror', as in both cases, a foreign entity is behind creating doubts in the minds of a group of people working together about each other. However, this series could hardly match up to 'Game Of Thrones' in terms of ambition, story and character development. The series received poor reviews from critics and was canceled after the first season itself.
Read More: TV Shows Like Castle Rock
1. The Last Ship (2014-2018)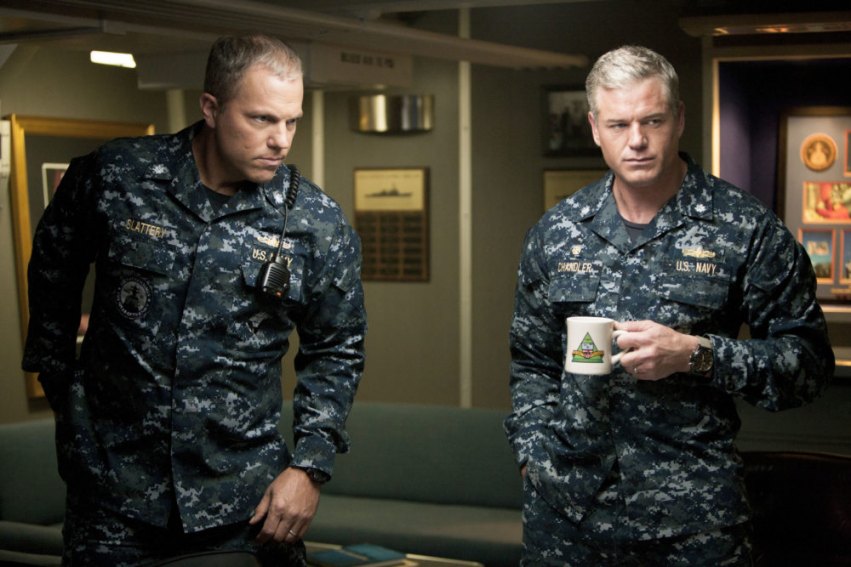 'The Last Ship', a TNT original show, is based on the novel of the same name by William Brinkley. In a similar vein to 'The Terror', the events of the show are based on the crew members of a military ship. The story is set in a post-apocalyptic world where most people in the world have died and there is only one US warship left whose crew is unaffected. The apocalypse happened because of a deadly virus which spread across the earth and killed off 80% of all living things. The crew members of the ship now need to find out a cure for this virus and save the rest of civilization. The show received mostly positive reviews throughout its 5-season run.
Read More: TV Shows Like The Alienist