In trying to up their games when it comes to original films, Netflix has truly broken new grounds, not only in terms of content, but also considering the actors and directors who are signing up to work for them. When Alfonso Cuaron signed up to work for Netflix, it was already a huge deal, and the movie he ended up making, 'Roma', created a sensation around the world in 2018, even helping Cuaron land two Academy Awards for the same.
The fact that Netflix means business also seems true when we see how they have collaborated with Steven Soderbergh in the film 'The Laundromat'. Boasting of a cast comprising of Meryl Streep, Gary Oldman, Antonio Banderas, Sharon Stone, and David Schwimmer, this film is probably the most star-studded film in Netflix history.
The story of the film centers around the character of Streep, Ellen Martin, whose simple plan of taking a long-awaited vacation takes a terrible turn and she gets involved into the investigation of a scam where a shady law agency run by Jürgen Mossack (Gary Oldman) and Ramón Fonseca (Antonio Banderas) is involved in money laundering which involves money used in drug trades, bribery, tax evasion, and so on. This scam also connects some of the richest and most powerful people in the world. How she goes about bringing them to justice is the central focus of the film.
Despite having such wonderful actors and a brilliant real-life story to work on, Soderbergh's attempt misfires a little because of improper execution. Still, the film is quite enjoyable for the most part. Now, if you have loved 'The Laundromat', here is the list of similar films you might enjoy too. You can watch most of these movies like 'The Laundromat' on Netflix, Hulu or Amazon Prime.
7. Dirty Rotten Scoundrels (1988)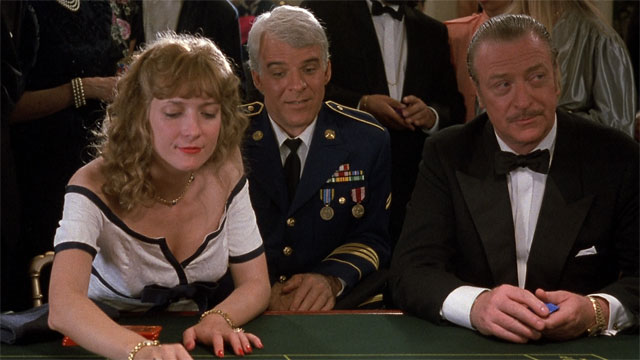 Steve Martin and Michael Caine star in this crime comedy film as two con men who come to the conclusion that if they keep operating in the same area, it is bad business for the both of them. Thus they decide that the only way to figure out who gets to leave the town and operate somewhere else is by a bet. The two men place a bet upon who manages to rob an heiress before the other person, and the one who loses naturally has to leave. This quest gives rise to various hilarious situations that become the crux of the film's narrative. This film is a remake of the 'Bedtime Story' starring Marlon Brando and David Niven, and it was further remade in 2019 as 'The Hustle' with Anne Hathaway and Rebel Wilson playing the leading characters. Caine and Martin are both powerful performers and their wonderful chemistry is something to genuinely marvel at.
6. Life Of Crime (2013)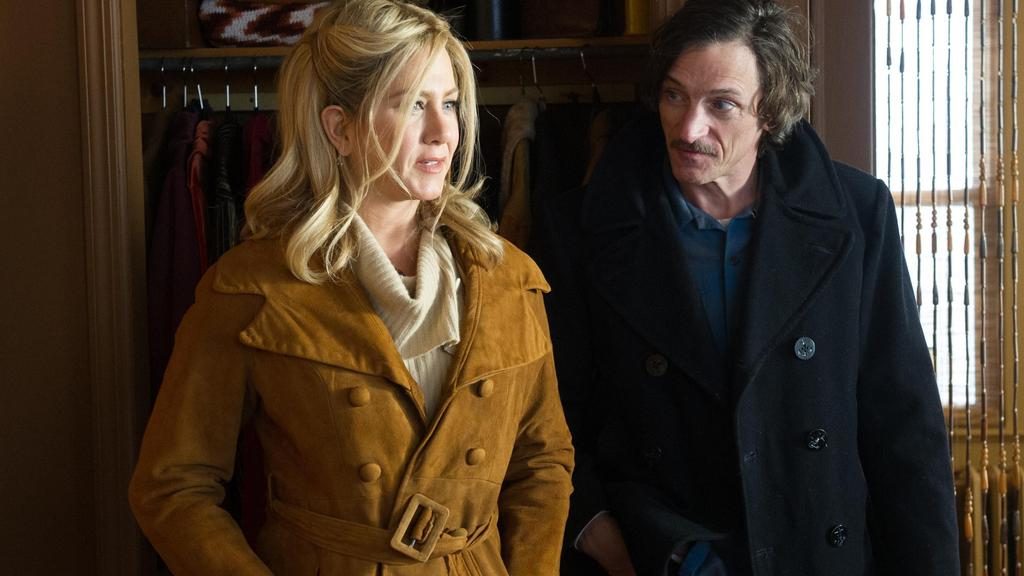 Directed by Daniel Schechter, this crime comedy film is adapted from the book 'The Switch' by Elmore Leonard. Those who have watched the Quentin Tarantino film 'Jackie Brown' will notice that the characters Ordell Robbie and Louis Gara, which were present in the film, also make an appearance in 'Life Of Crime'. The central character of the film is a character called Mickey Dawson (Jennifer Aniston), who is a famous socialite and wife of a rather rich and important person. Ordell and Robbie kidnap her to get hold of some quick cash, but fall into a major dilemma when Mickey's husband refuses to pay them the ransom. He is planning to leave his wife and get ahead with his relationship with his mistress. Ordell and Louis naturally are in a difficult position now and they have to come up with a plan on how to sort this entire predicament. This film might not be as good as other Elmore Leonard adaptations like 'Jackie Brown' or 'Get Shorty', but it definitely has its own quirks and impressive performances.
5. We're The Millers (2013)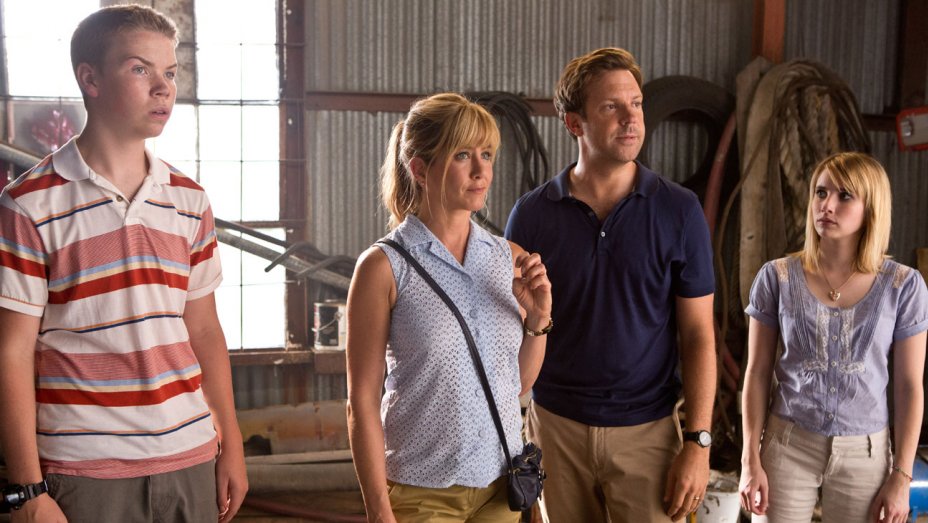 Jason Sudeikis has always been involved in comedy in one way or another, and thus when he takes up a comedy role alongside Jennifer Aniston, we are expecting good things already. In 'We're The Millers', Sudeikis plays the role of a small-time marijuana dealer called David who loses all the money he owes to his supplier. To make up for the losses, he has been asked to smuggle in some marijuana for the dealer. What he doesn't know is the amount of weed that he has been asked to smuggle in is two tonnes. David forms a fake family where his neighbor Rose (Aniston), who is a stripper, plays his wife, a small-time thief called Casey plays his daughter, and his neighbor Kenny plays his son. Together, these four individuals plan a cross-country trip to get this load of weed to its destination. The film is predictable, but the makers cleverly know their USP, which is the cast, and use them to the fullest effect. If you just want a good time after a day of hard work, this is the movie you should opt for.
4. Take The Money And Run (1969)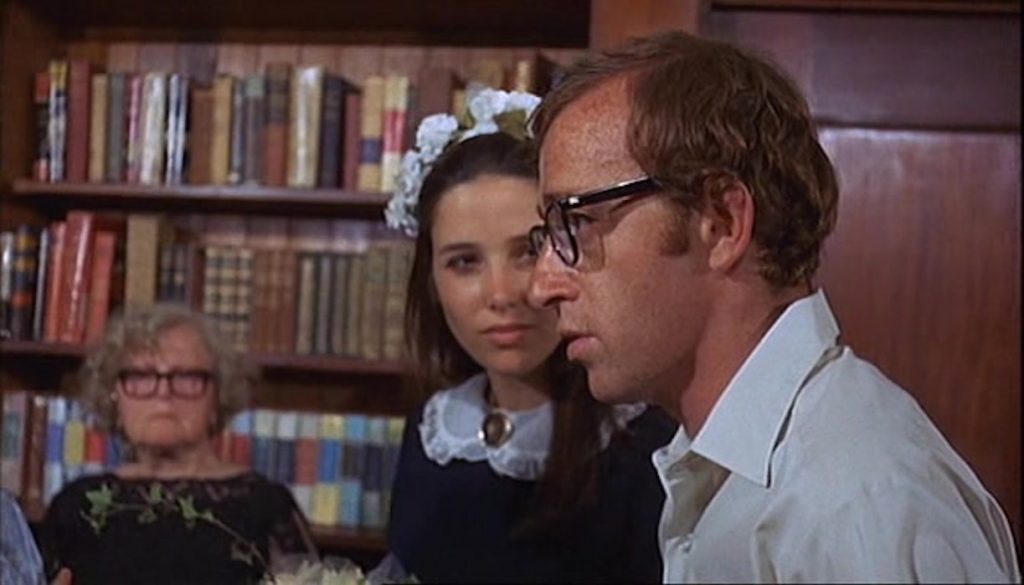 Woody Allen is someone who comes out with a movie every year, and while some of his films might not be that great, his strong sense of humor gets reflected in every single one of them. 'Take The Money And Run' is one of his films which has been received well by the critics. This film is made in a mockumentary format where Allen's character, Virgil Starkwell, is a wannabe bank robber who is just not competent enough to do the job. The film features interviews from his near and dear ones who tell us details about his life and how he ended up on the wrong side of the law. We also follow Virgil's life in prison and after he breaks out of the same. The slapstick humor which Allen uses in this film is rather different from his usual comedy, but it works perfectly with the subject of this film.
3. Murder Mystery (2019)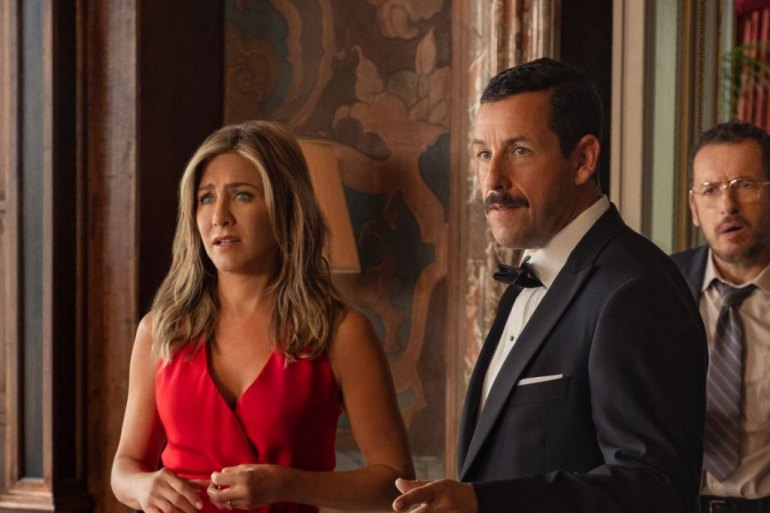 A Netflix original film, 'Murder Mystery' stars Adam Sandler and Jennifer Aniston as an NYPD policeman and his wife who are on a vacation to rekindle the romance in their lives. The couple come across a rich businessman who invites them to spend some time with his family on their personal yacht. We come to know that there is a wedding in the family, and that is the reason celebrations are underway. Little do this couple know that on this boat there is going to be a murder and they are the ones who will be suspected of committing the crime. It naturally is the duty of the accused to clear their names by finding the actual killer. The film became a massive hit soon after its release. The performances of Aniston and Sandler are amazing. The film maintains a pace and never gets dull even for a second.
2. Bullets Over Broadway (1994)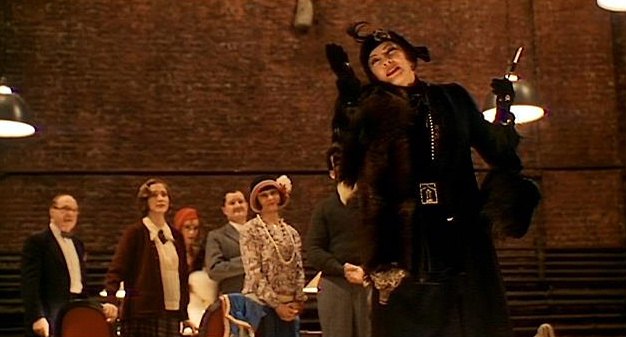 Another film by Woody Allen, 'Bullets Over Broadway' is one of those films where Allen does not appear onscreen. Here, the central character is an up and coming playwright called David Shayne (John Cusack) who, in a desperate measure to obtain funds for his theatre production, ends up casting the sister of a gangster in his play. While the sister turns out to be completely talentless, the escort who comes with her every single day turns out to be someone with a sharp, creative eye and with knowledge about theatre productions. The playwright and the cast go through a number of difficult situations while trying to make the production a success, and that is what becomes the subject of the play. The film is thoroughly enjoyable with its brilliant comedy and the several nuances of theatre production brilliantly brought out by Allen.
1. The Wolf Of Wall Street (2013)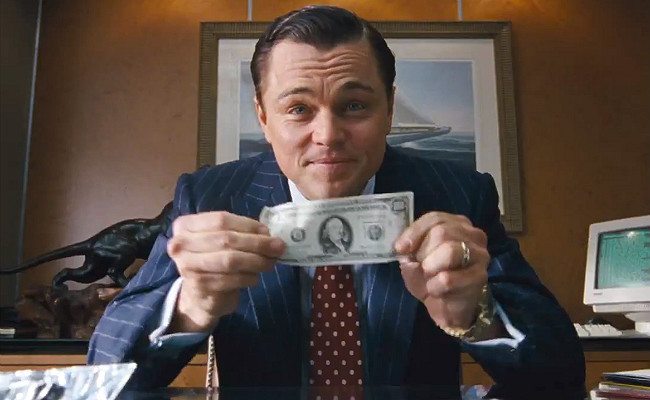 This film is a hilarious comedy/drama film about the rise and fall of one of the most notorious men in the history of Wall Street, Jon Belfort. Martin Scorsese collaborated with Leonardo DiCaprio for the fifth time in this film. The movie begins with showing us the excesses which Belfort once enjoyed in his home, and then we get to see how he managed to go as far as he did. The movie is ridiculously funny, with DiCaprio and Jonah Hill rocking every single scene they are in. The film also introduced us to Margot Robbie in a big way. This film is one about a notorious scheme a man developed to make easy money, and how he ended up making more money than he could ever think of spending. Brilliant production designs and performances are the best as[ects of 'The Wolf Of Wall Street'.
Read More: Movies Like The Wolf of Wall Street