Netflix has been able to maintain its dominance in the online streaming industry because of its amazing oeuvre of original content and its collaborations with some of the biggest names in the film and television industries. From Martin Scorsese, Paul Thomas Anderson, Alfonso Cuaron to Noah Baumbach, some of the most respected filmmakers in the world have worked with Netflix, and now we can add the name of Tyler Perry to this list.
Perry's film, 'A Fall From Grace' is a Netflix original thriller. The film centers around a woman called Grace who has been accused of murdering her husband. However, Grace's lawyer is of the opinion that there is some foul play at work. The story explores this mystery, but its main problem is that it is filled with a number of cliched tropes we have come to associate with Perry. If you have enjoyed watching 'A Fall From Grace', here are some other movies you might want to check out. You can watch several of these movies like 'A Fall From Grace' on Netflix, Hulu or Amazon Prime.
7. Devil's Knot (2013)
Based on a true story, this 2013 crime drama film centers around the murders of three children in West Memphis, Arkansas. Three teenagers get arrested on the belief that they have committed the murders under the influence of a Satanic cult. While two of them are sentenced to life imprisonment and the third one to death, they keep saying that they are innocent of the crime. As the trial progresses, it is proved that the evidences were mostly forged. So who carried out the killings in the first place? Despite a great premise, the film suffers due to poor writing. Performances by Reese Witherspoon and Colin Firth are the best aspects of 'Devil's Knot'.
6. Double Jeopardy (1999)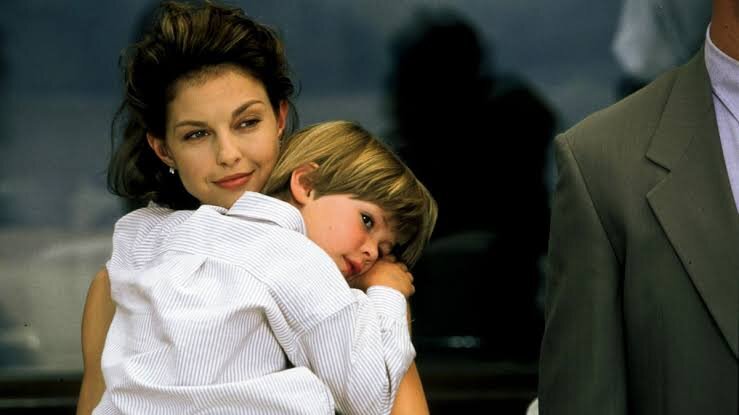 In the same vein with 'Fall From Grace', 'Double Jeopardy' is also the story of a woman who has been accused of murdering her husband. After serving her six-year prison sentence, this woman in question, Libby, goes out looking for the actual murderer, and also for her son whose visits during her time in prison stopped after a while. As Libby digs deeper, some rather startling truths start coming up. While the film is highly entertaining, it hardly digs deeper into the psyche of its characters. Ashley Judd provides a solid performance in the leading role.
5. Conviction (2010)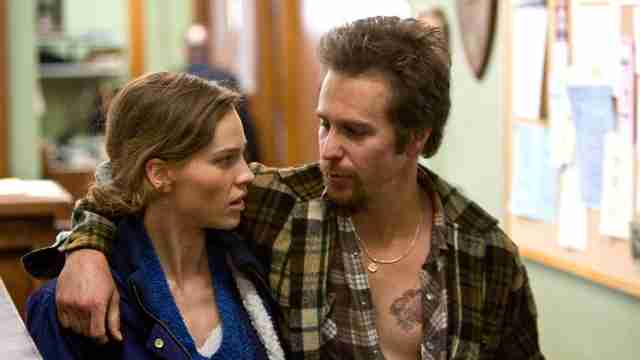 'Conviction' is based on the true story of Betty Anne Waters (portrayed here by Hilary Swank), a woman who spent her entire life trying to prove that her brother, Kenny (Sam Rockwell), was not guilty of the murder he was convicted for. We see Betty struggling for 18 long years, even going to law school and becoming a lawyer in order to fight for her brother. Despite the film starting off well, the resolution is not that effective. Swank almost carries the film all alone on her shoulders.
4. The Crucible (1996)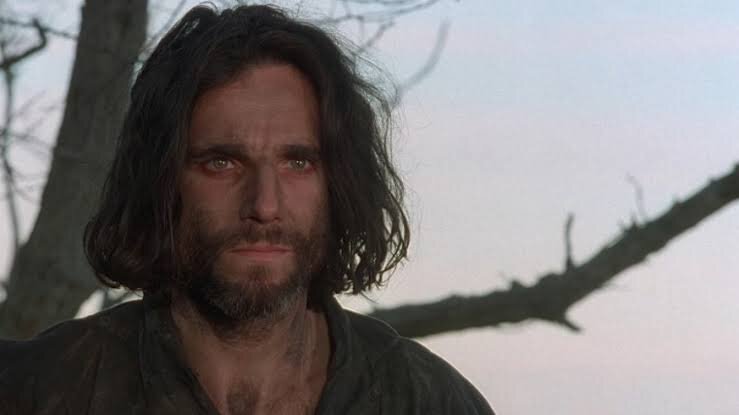 Written by Arthur Miller based on his own book of the same name, 'The Crucible' tells the story of a man called John Proctor (Daniel Day-Lewis), whose young mistress Abigail does not take it lightly when he breaks off his relationship with her in order to be with his wife. Abigail and some of her friends carry out a Satanistic ritual, praying for the death of John's wife. However, the authorities soon discover this activity and arrest the girls, only for Proctor to come to their aid. While the set designs and the performances are impeccable, Miller here fails to translate the subtextual depth of the original work into the screenplay.
3. The Hurricane (1999)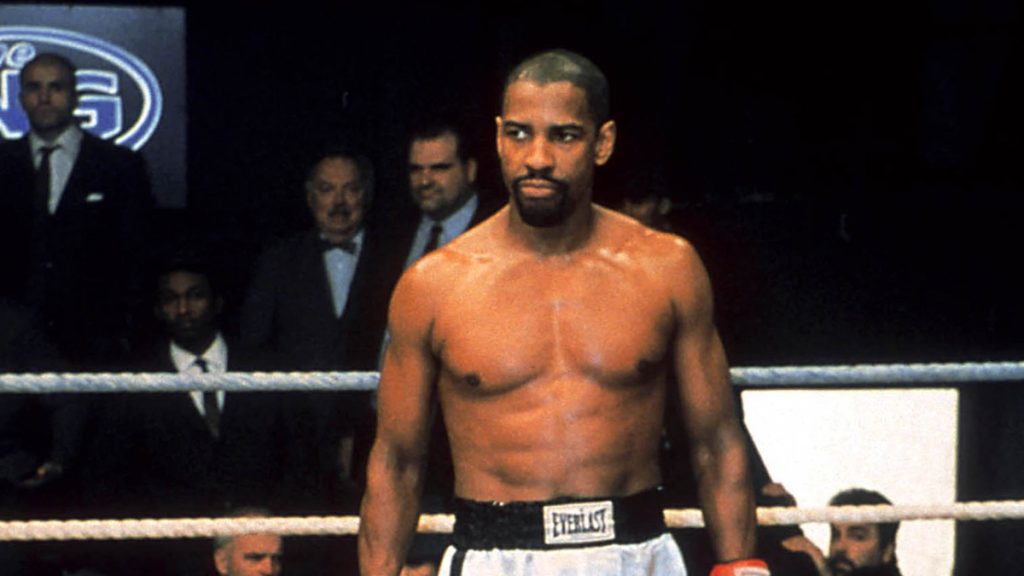 Denzel Washington plays the role of boxer Rubin 'Hurricane' Carter in this 1999 film. The story follows the wrongful conviction of Carter for three murders and how he and his well-wishers had to fight against insurmountable odds in trying to prove his innocence. The film digs deep into the racism that is weaved into the American society and how it affects Carter's struggle to get justice. Denzel Washington's power-packed performance and director Norman Jewison's vision make 'The Hurricane' one of the greatest films of 1999.
2. Gone Girl (2014)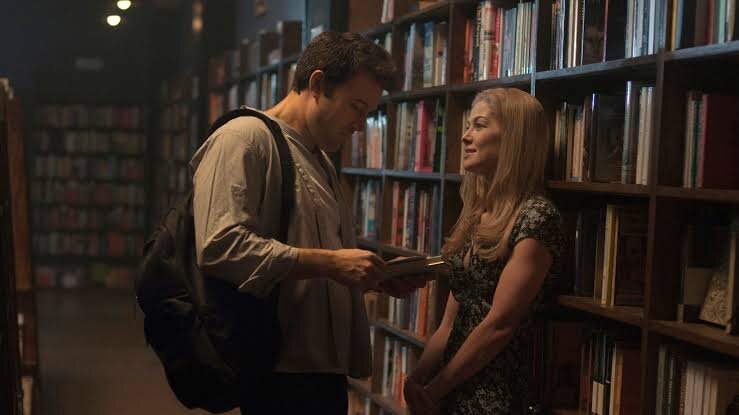 David Fincher's 2014 film 'Gone Girl' starring Rosamund Pike and Ben Affleck is one of his best works. Pike here plays the role of a woman called Amy Dunne who suddenly disappears one day, and has presumably been murdered. While all the evidence points at her husband Nick (Affleck) having something to do with her disappearance, we soon begin to realize that there is a deeper conspiracy at play here. A brilliant story told in Fincher's own unique way, 'Gone Girl' is a thriller which will grip you from the beginning right to the very end. Rosamund Pike delivers a career-best performance in this film as Amy.
Read More: Movies Like Gone Girl
1. The Wrong Man (1956)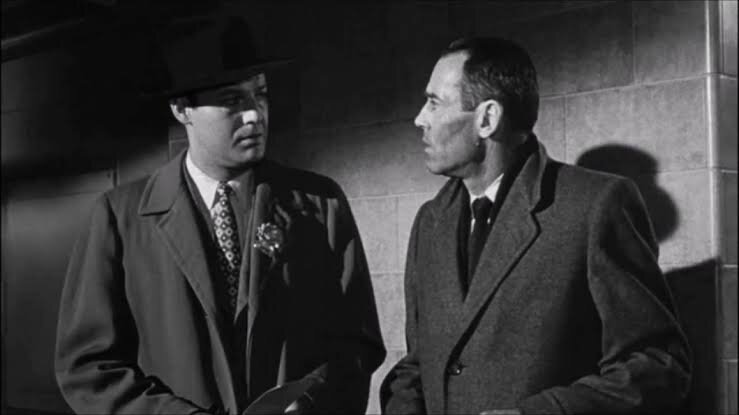 We have an Alfred Hitchcock film to finish off this list. 'The Wrong Man' sees Henry Fonda playing the role of a musician called Manny Balestrero who is struggling with his financial situation when he is accused of theft and arrested. While Manny does have an alibi, he is still made to go through the whole rigmarole, which devastates his wife completely. The film's main focus is on how grueling and difficult life becomes for someone who is charged with a crime he does not know anything about. Hitchcock's mastery over the artform keeps us hooked to the story all along. However, the movie somehow got mixed reactions when it first released.
Read More: Will There be a Gone Girl Sequel?