Directed by Stuart McDonald, 'Choose Love' is a Netflix film that marks a milestone as the first interactive romantic comedy. The talented cast features Laura Marano, Avan Jogia, Jordi Webber, and Scott Michael Foster. In this unique production, viewers take an active role in shaping the story's outcome. The movie revolves around Cami (Marano), who faces a pivotal decision regarding her relationship with Paul. Cami appears to have everything: an ideal job and a loving boyfriend, yet an unshakable sense of something amiss starts to take root. This sensation gains momentum when she crosses paths with Rex, and an old flame reenters her life.
As viewers engage, they influence whether Cami's heart belongs with her current boyfriend, Paul, or if she missed out on a chance with the captivating British rock star Rex Galier or her first love, Jack – the one who slipped away. Regrettably, no other romantic interactive films offer the unique experience of influencing the outcome. However, if you're looking for recommendations with similar narratives where characters' decisions shape diverse plots and outcomes, consider exploring these recommended movies. You can watch most of these movies like 'Choose Love' on Netflix, Hulu, or Amazon Prime.
8. Me and Earl and the Dying Girl (2015)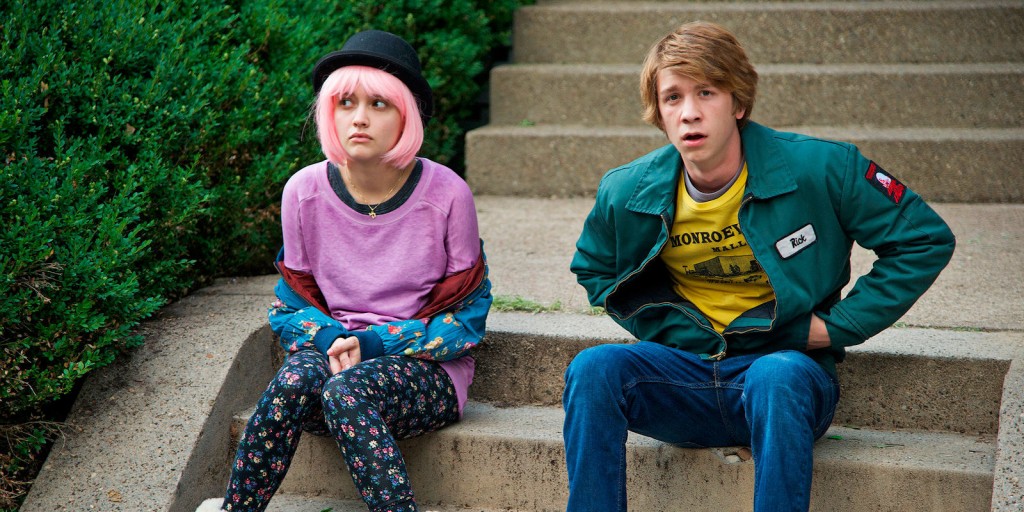 'Me and Earl and the Dying Girl,' directed by Alfonso Gomez-Rejon, is a coming-of-age comedy-drama film. The cast includes Thomas Mann, Olivia Cooke, and RJ Cyler. The plot revolves around Greg, who befriends a classmate, Rachel, after her leukemia diagnosis. Their unlikely bond and shared love for filmmaking lead them on a journey of friendship and self-discovery.
Themes of empathy, connection, and the profound impact of human relationships are central. Similarly, 'Choose Love' engages viewers in Cami's romantic choices, paralleling the themes of emotional bonds and life-altering decisions seen in 'Me and Earl and the Dying Girl.'
7. The F Word (2013)
Directed by Michael Dowse, 'The F Word' (released as 'What If' in some regions) falls within the romantic comedy genre of films. The cast features Daniel Radcliffe and Zoe Kazan as Wallace and Chantry, who form a close friendship despite the latter's existing relationship. The movie navigates the complexities of their bond as they grapple with the possibility of romance.
Themes of timing, friendship, and the blurred lines between love and friendship are explored. In a parallel to 'Choose Love,' where decisions shape destinies, 'The F Word' underscores the impact of choices on relationships, evoking resonance with the interactive rom-com concept.
6. Before I Fall (2017)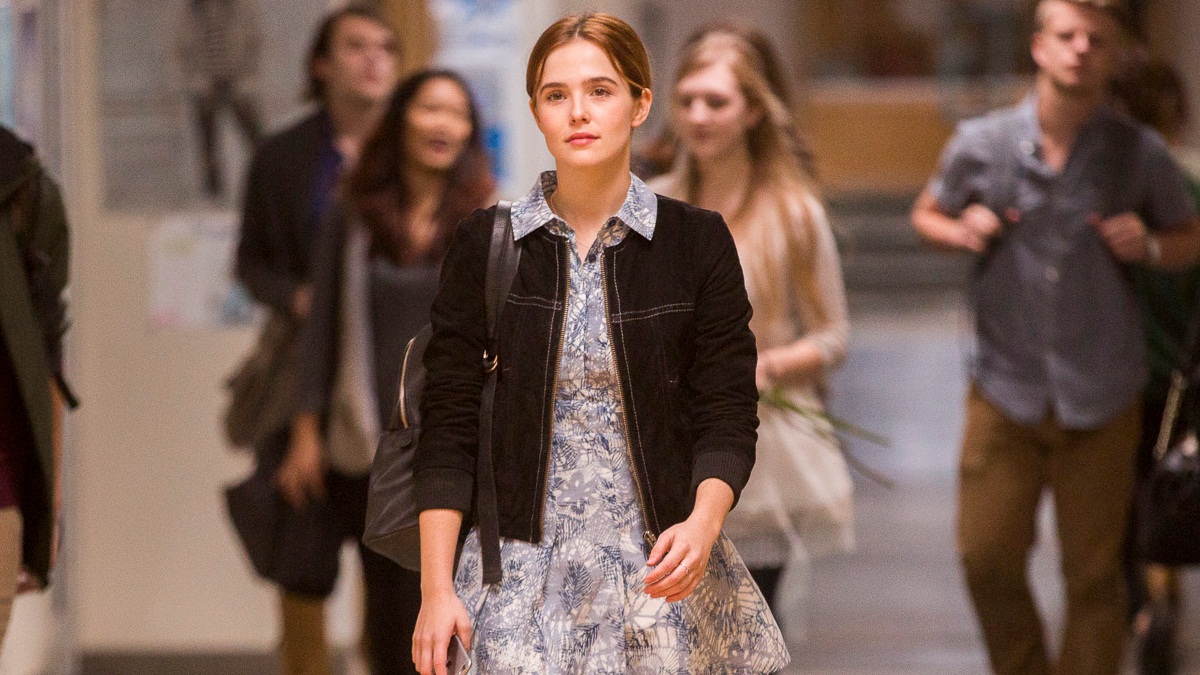 Directed by Ry Russo-Young, 'Before I Fall' is a teen drama film with science fiction elements. It takes inspiration from Lauren Oliver's 2010 novel of the same name. 'Before I Fall' follows Samantha Kingston, a teenager who relives the same day repeatedly after a fatal accident. As she examines her life and relationships, she learns to make better choices and appreciate the significance of each day. Similarly, in 'Choose Love,' viewers interactively guide Cami's decisions, highlighting the impact of choices on relationships and lives, connecting both films through the theme of introspection and the exploration of pivotal moments.
5. The Holiday (2006)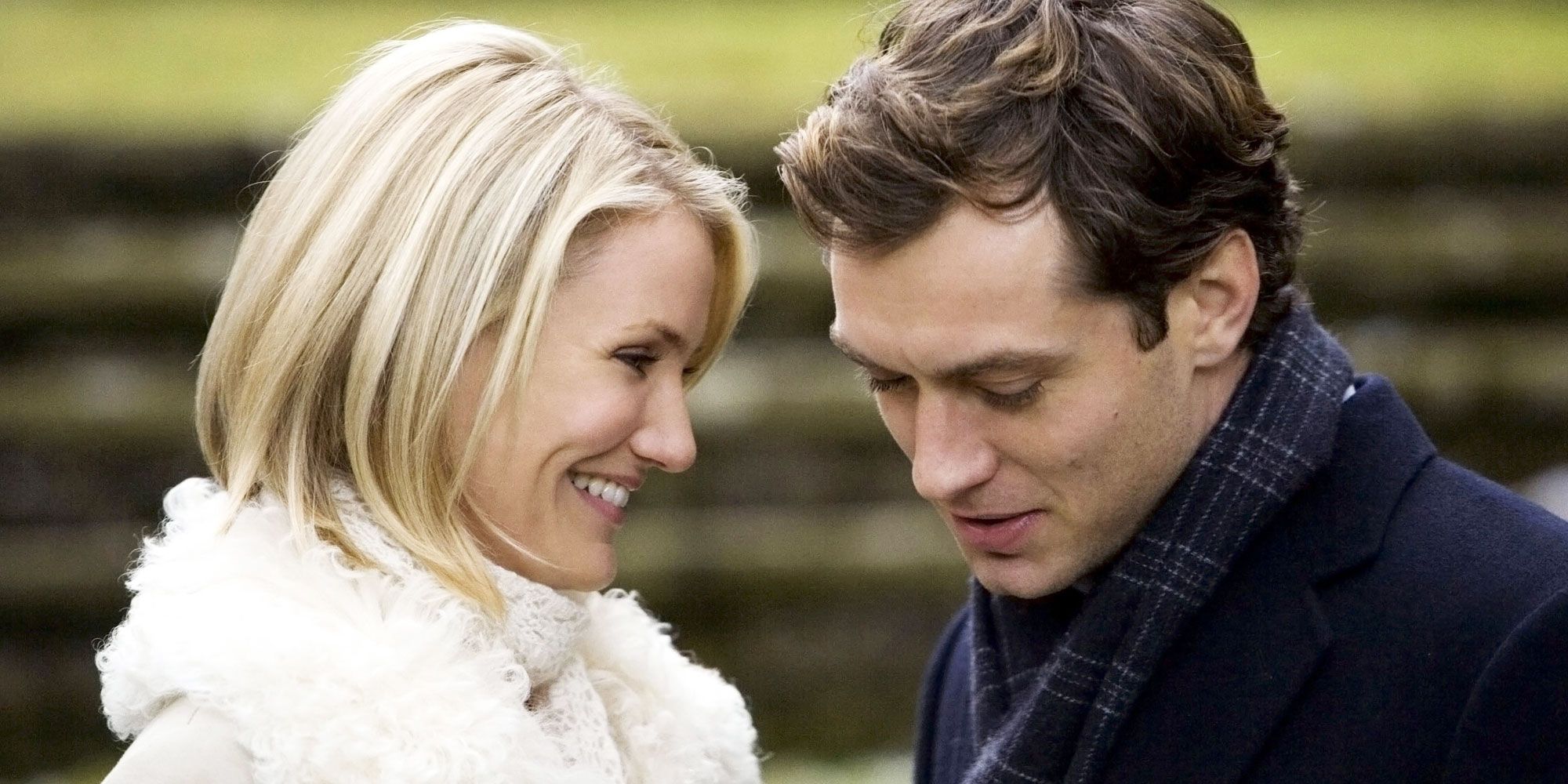 Penned, produced, and helmed by Nancy Meyers, 'The Holiday' is a romantic comedy film featuring Cameron Diaz, Kate Winslet, Jude Law, and Jack Black. The plot revolves around two women swapping homes to escape their heartbreaks during the holiday season. They unexpectedly form new romantic connections as they adapt to their new surroundings.
Themes of healing, second chances, and the transformative power of stepping out of one's comfort zone are central. Similarly, 'Choose Love,' with its interactive rom-com nature and themes of pivotal decisions and missed opportunities, resonates with the heart-warming essence of 'The Holiday.'
4. The Butterfly Effect (2004)
'The Butterfly Effect,' a sci-fi thriller movie, is co-written and directed by Eric Bress and J. Mackye Gruber. Starring Ashton Kutcher and Amy Smart, the film follows college student Evan Treborn, who discovers he can time travel to his past, seeking to alter events and improve his life and relationships. As he navigates through different versions of his past, unintended consequences unravel in the present.
Flashbacks to pivotal ages and alternate outcomes underscore Evan's quest for change. Echoing the theme of impactful choices, 'Choose Love' similarly examines life-altering decisions, interweaving both films' exploration of the effects of pivotal moments.
3. The Adjustment Bureau (2011)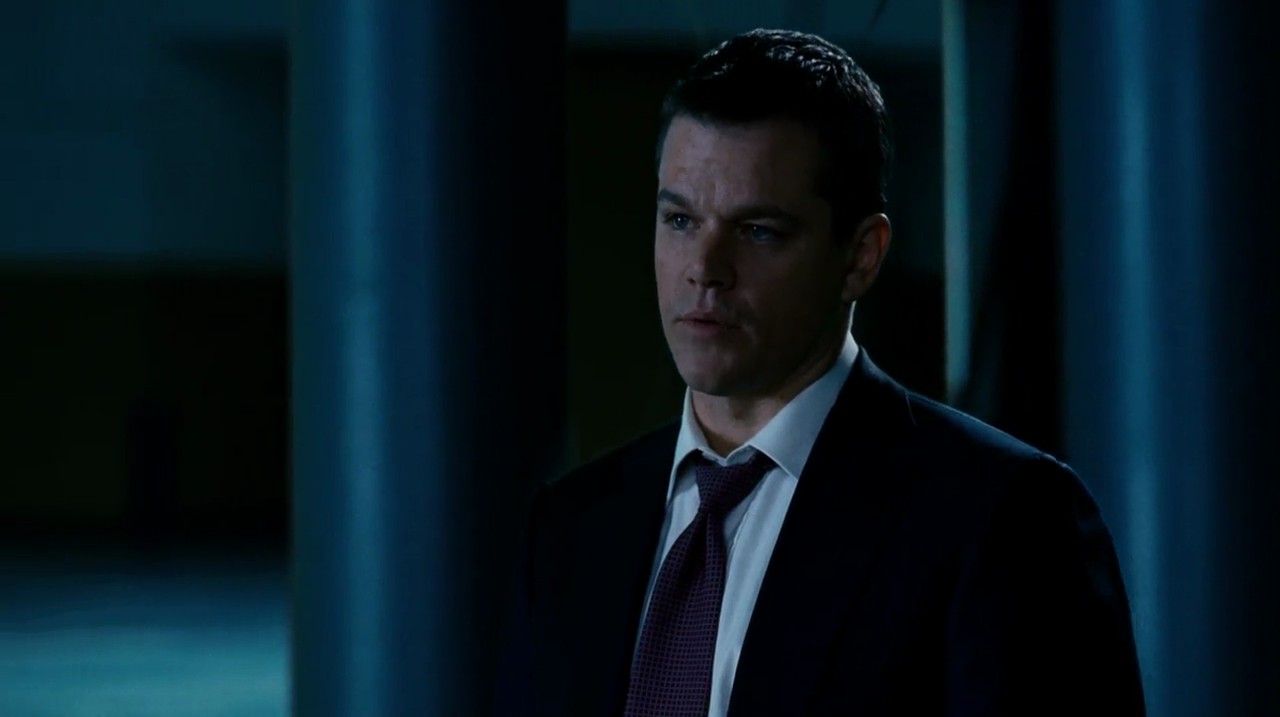 Adapted from the 1954 Philip K. Dick short story 'Adjustment Team,' 'The Adjustment Bureau' is a sci-fi romantic thriller movie. Helmed by George Nolfi, it stars Matt Damon, Emily Blunt, Anthony Mackie, John Slattery, and Terence Stamp. The narrative centers on a US congressman who uncovers the orchestrated nature of seemingly random occurrences in his life, managed by an enigmatic, influential group.
Following an unplanned romantic connection, the politician resists their influence, challenging their control over his destiny. Both 'Choose Love' and 'The Adjustment Bureau' explore the concept of individuals challenging predetermined paths and making choices that deviate from external influences, emphasizing the pivotal role of personal agency in shaping their own destinies.
2. About Time (2013)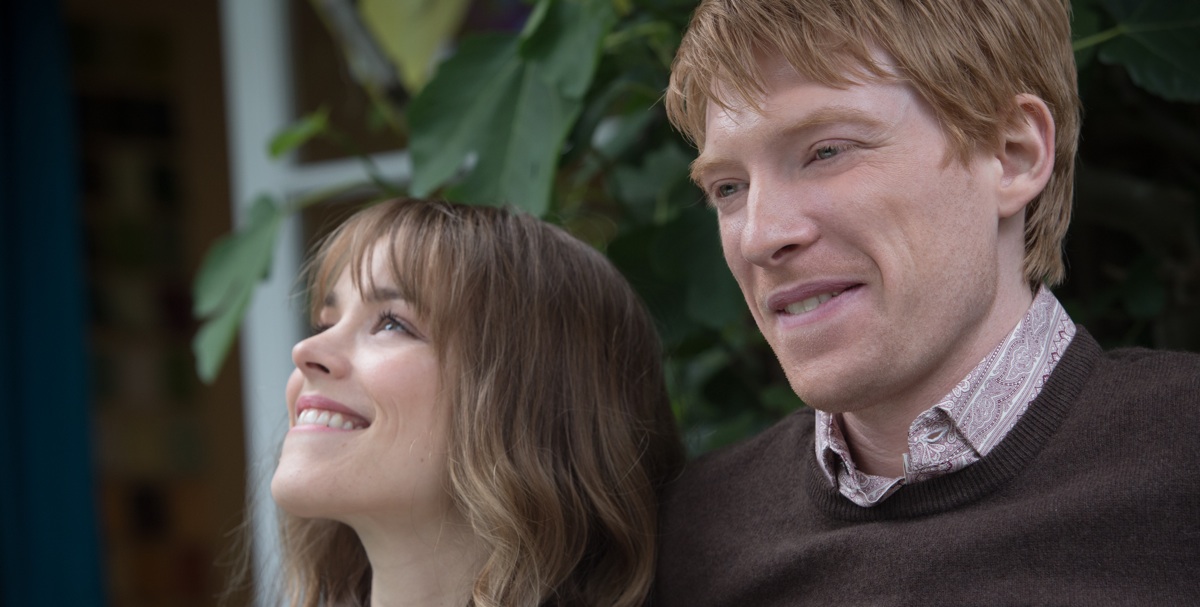 Directed by Richard Curtis, 'About Time' is a romantic comedy-drama film. Domhnall Gleeson and Rachel McAdams lead the cast. The film centers on Tim Lake, who discovers he can travel back in time. He uses this ability to improve his romantic life with Mary. Themes of seizing opportunities, appreciating the present, and the intricate nature of relationships are prominent. Similarly, 'Choose Love' offers an interactive exploration of romantic decisions, paralleling the themes of seizing pivotal moments and navigating love's complexities. Both films poignantly underscore the significance of choices in shaping one's romantic journey.
1. Sliding Doors (1998)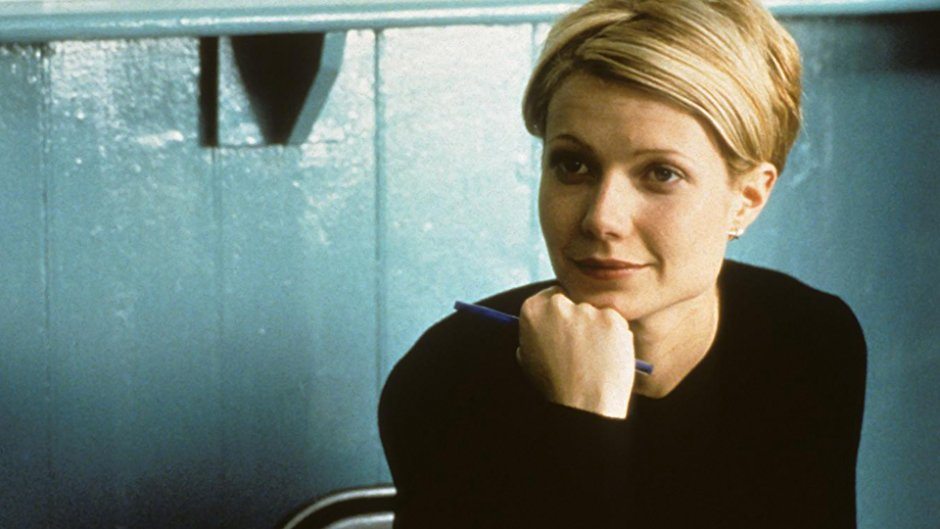 Written and directed by Peter Howitt, 'Sliding Doors' is a romantic comedy-drama movie featuring Gwyneth Paltrow in the lead. The film intriguingly juxtaposes two storylines, illuminating divergent life trajectories for the central character based on a simple decision—whether she catches a train. This narrative approach mirrors the interactive element of 'Choose Love,' allowing viewers to shape the course of the protagonist's romantic journey, both films examining the profound impact of singular choices on love and life.
Read More: Choose Love Ending, Explained: Who Does Cami End Up With?