Claiming the invigorating vitality through formulaic action and exotic locations, Guy Ritchie's directorial force in 'Operation Fortune: Ruse De Guerre' is unlike any other. The plot follows spy Orson Fortune tracking down the sale of a deadly weapon from the control of billionaire arms dealer Greg Simmonds. If Jason Statham's misspent comedic excellence drives viewers to the movie, it is the chilling allure of Aubrey Plaza that makes them stay. Adding to the mix is the ruthless arms dealer Hugh Grant and the run-of-the-mill oblation in the form of an actor portrayed by Josh Hartnett.
The entertaining storyline and ebullient action make 'Operation Fortune: Ruse De Guerre,' yet another classic by Guy Ritchie. The seamless blend of the conventional lovable rogue and merciless circumstances make it an exciting watch. If the notorious comedy appeals to you as much as it did to us, here is a list of films similar to 'Operation Fortune: Ruse De Guerre,' that coalesce the action and comedy effortlessly. You can watch several of these movies, like 'Operation Fortune: Ruse De Guerre,' on Netflix, Hulu, or Amazon Prime.
8. The Heat (2013)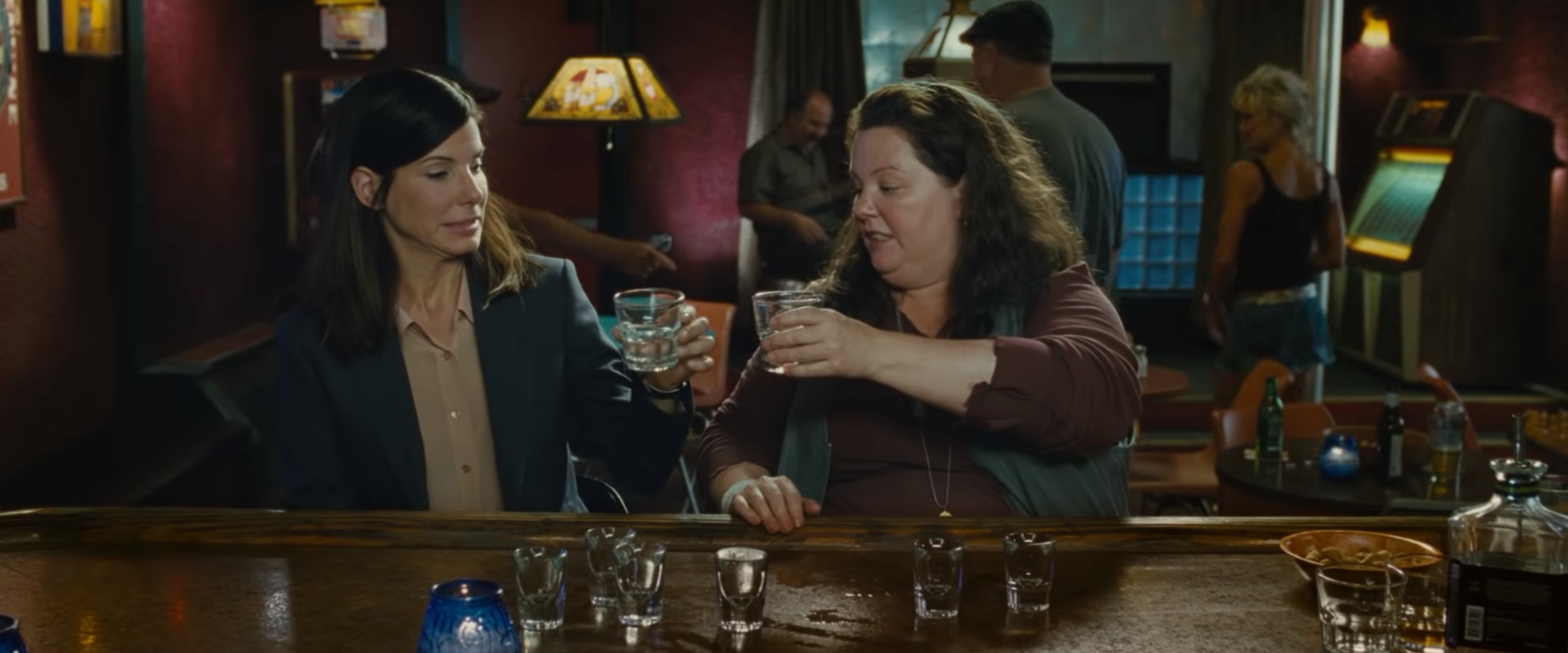 From foolish to awkward to deep and illogical, director Paul Feig delivers yet another humorous tale in the form of 'The Heat.' With Melissa McCarthy and Sandra Bullock holding their own in a nefarious men's arena, the film follows two cops trying to catch a Boston drug lord. What makes it a simplistic yet feel-good film is the consistently entertaining dialogue, wit, and comedic excellence of McCarthy and Bullock. Adding to the mix is Feig's timeless slapstick and occasionally deep sequence that makes viewers come back for the movie once more. If 'Operation Fortune's', rogue chemistry interested you, you'll find similar themes explored in this movie.
7. 21 Jump Street (2012)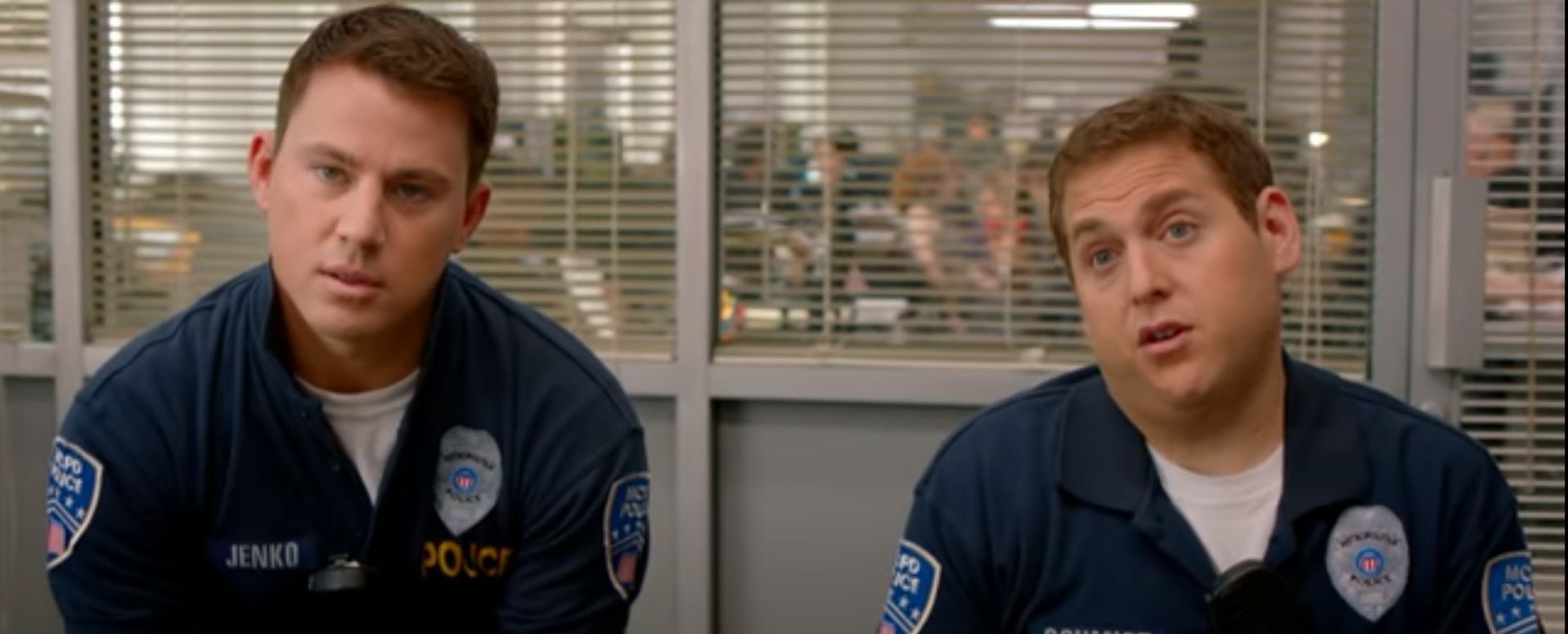 While countless believe that '21 Jump Street' teeters on the precipice of a teen movie, it's hard to deny that despite the high-school and buddy comedy syncretism, the movie manages to keep viewers intact. Directed by Phil Lord and Christopher Miller, it follows Jenko (Channing Tatum) and Schmidt (Jonah Hill), two underperforming cops who are sent undercover as high-school students to bust a drug ring.
Not only does the movie leave viewers bellowing in laughter, but it also delves into issues deeper than one may anticipate. As a movie revival of the eponymous late '80s TV cop show starring Johnny Depp, the movie embarks upon the scenarios fit for the time and makes one wonder about the futility of it all. So, if 'Operation Fortune's' bringing down a billionaire arms dealer entertained you, this movie will keep you on the hook with a giant drug ring.
6. Red Notice (2021)
Albeit the familiar narrative and conventional themes, what makes 'Red Notice' more than just a predictable action comedy is the effortless chemistry of Dwayne Johnson, Ryan Reynolds, and Gal Gadot. The plot follows a traditional cop becoming a "work wife" with a thief who embarks upon a journey to search for a rare treasure. The lavish locations and score add to the directorial vibrancy of Rawson Marshall Thurber. The film keeps the viewers on the hook with timely action and endless charms. After watching 'Operation Fortune', if you're looking for a similar eclectic chemistry and charming cast, this is the movie for you.
5. The Gentlemen (2019)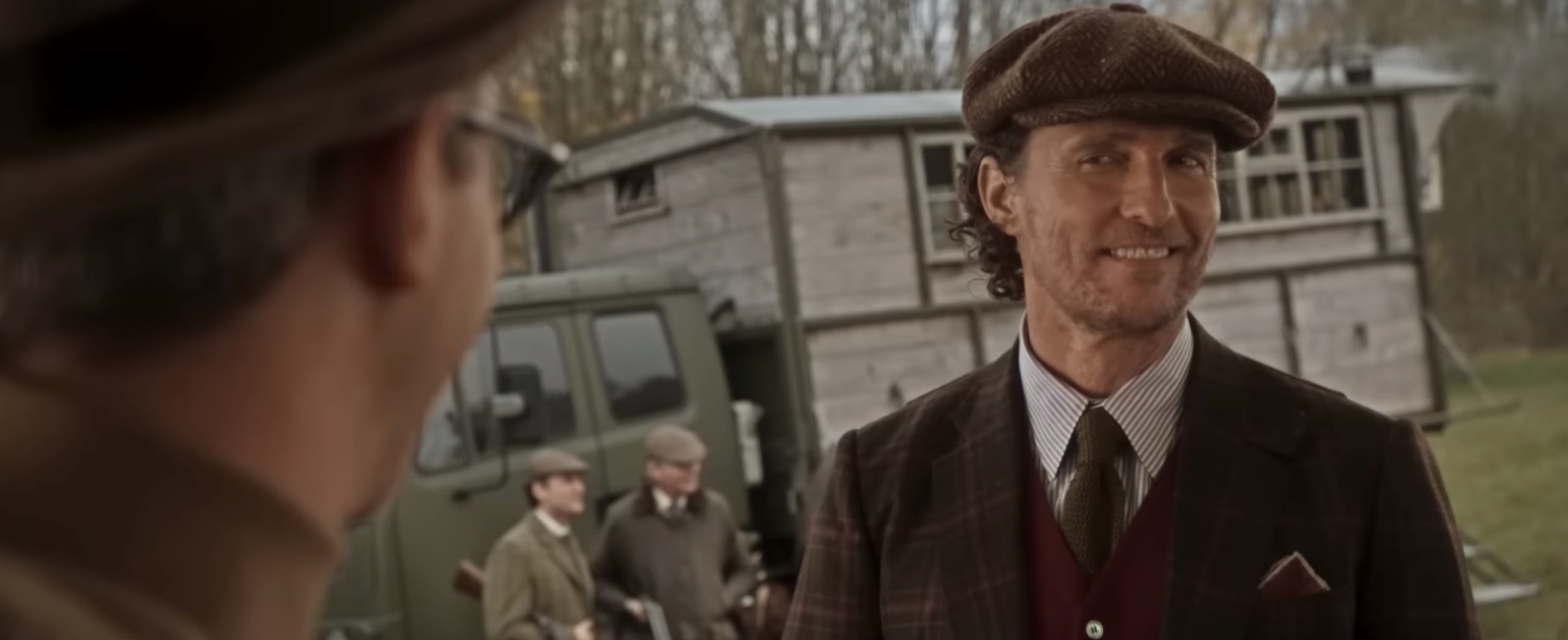 Captivating viewers with its complexity and twists, 'The Gentlemen' is an inherently Guy Ritchie production that keeps viewers intact with its riveting plot and mystery. It follows the story of rich expat Mickey Pearson whose marijuana empire draws more than just bribery and blackmail. The star-studded cast includes Matthew McConaughey, Hugh Grant, Colin Farrell, Charlie Hunnam, and Michelle Dockery, but it isn't their captivating performances and alluring cinematography that draws the audience. Instead, the complexity of the criminal plots paired with an intricately interwoven plot adds to Guy Ritchie's brand of humor and action, making the movie a definitive must-watch! Following 'Operation Fortune' this is the right movie to choose if you are looking for cut-throat action and gritty themes.
4. The Man from U.N.C.L.E. (2015)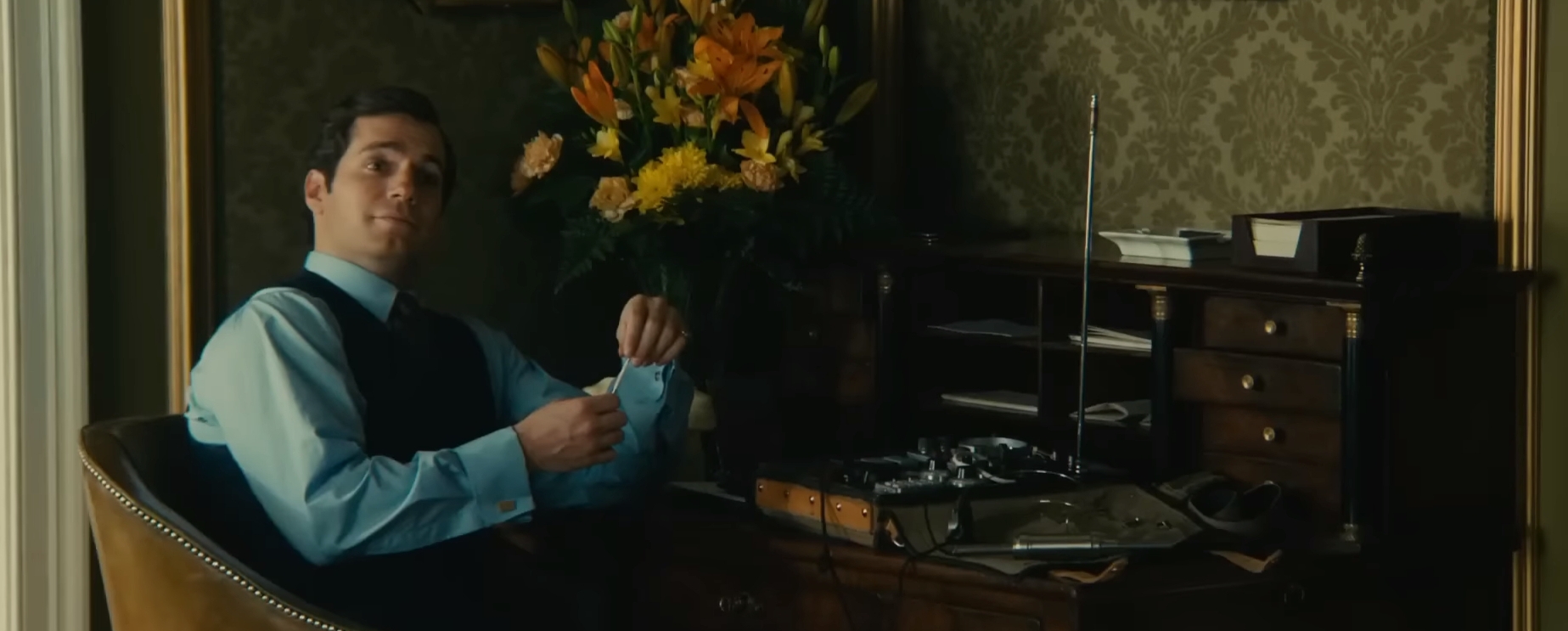 A homage to period pieces from the 1960s, Guy Ritchie strikes yet again with espionage in the Cold War era. The coming together of a CIA Agent and KGB operative in an effort to stop the creation of a nuclear bomb means that the narrative delves into concrete issues while also building a humorous tone. The delightful exchanges and subtle limericks shared between the characters of Henry Cavill and Armie Hammer make the movie a compelling masterpiece.
With Alicia Vikander and Victoria Vinciguerra, the movie adds another element that's amiss from several Guy Ritchie movies. It opens with a gritting chase and maintains its vivacity across the narrative with an added element of pragmatism, fighting, and even torture. Like 'Operation Fortune', this movie follows a battle of the smartest with each character hot on the other's tail.
3. The Unbearable Weight of Massive Talent (2022)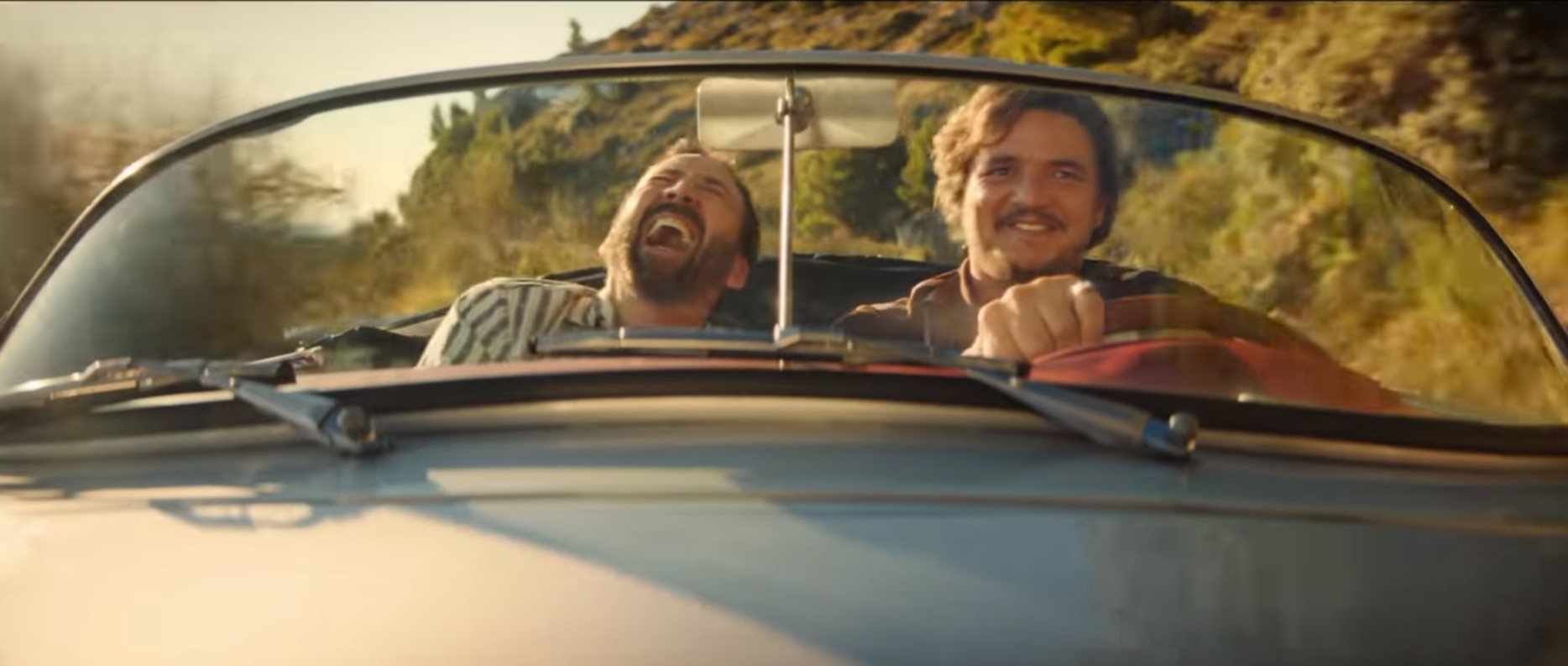 A pull-a-rug-from-under situation that lands Nicholas Cage as Nicholas Cage at the mansion of ruthless criminal Javi (Pedro Pascal) culminates into an endearing storyline. It follows Cage getting recruited by the US Secret Service to spy on Javi, who is both Cage's fan and a ruthless criminal. Even so, the pair delivers a crazy performance that is the perfect blend of entertainment and sappy joy, making viewers prone to heartbreak and laughter all in one. The directorial feat of Tom Gormican translates into a beguiling film with a gritty storyline that leads viewers to search for more. Similar to 'Operation Fortune' in terms of its excellent comedic subplot, this movie will deliver on action, suspense and comedy.
2. Snatch (2000)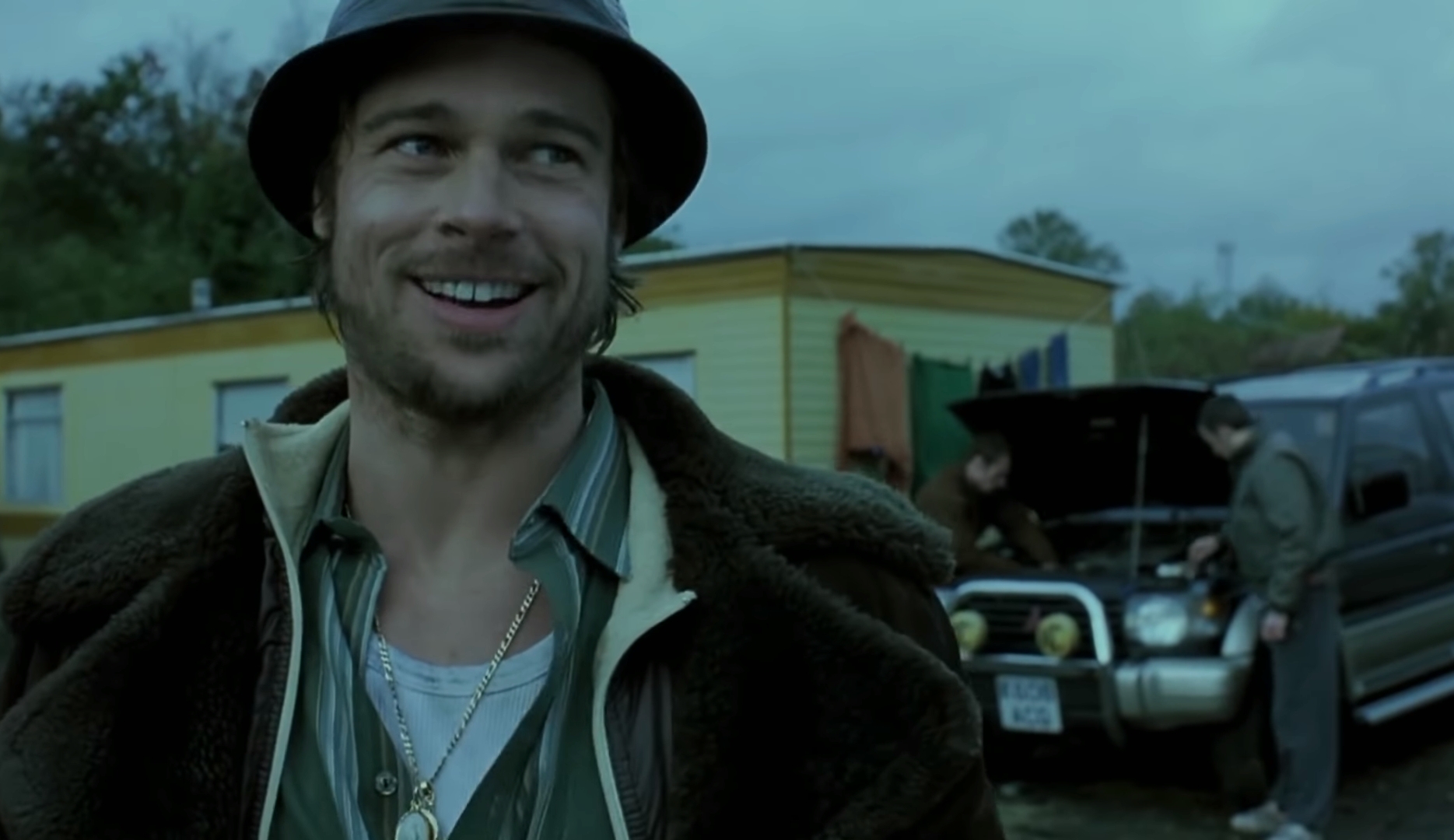 Perhaps one of the greatest cult classics when it comes to action-comedy, 'Snatch' doesn't just demonstrate Guy Ritchie at his best but also sets the stage for an irreverent tone to follow in his works. The tenor is set by the crass language, violence, and fighting that extends throughout the film. Headlined by Brad Pitt, Jason Statham, Vinnie Jones, Alan Ford, and Stephen Graham, the movie is an unscrupulous mix of boxing, bookmakers, gangsters, robbers, and Jewish jewelers who find themselves befuddled by the English accent of Pitt's character.
The crude dialogue that sets the pace for a rollicking piece is perfected by the ensemble's inequivalent comedic timing and leaves viewers wondering what's next. If nonstop violence, sarcasm, and nudity remain your cup of tea, 'Snatch' is the movie you cannot skip! One of Guy Ritchie's earlier action-comedies, like 'Operation Fortune', 'Snatch' focuses a talented ensemble bent on keeping you entertained!
1. The Nice Guys (2016)
A rare buddy cop comedy that transcends conventional storylines and alienates the predictable themes, 'The Nice Guys' proves the directorial ferocity of Shane Black. Following the tale of a jaded private investigator (Ryan Gosling) who meets a cynical contractor (Russell Crowe), the two embark upon a journey to locate the daughter of a rich woman in Los Angeles in the 1970s. Also featuring Angourie Rice, who plays Gosling's daughter, it enraptures viewers with its vibrancy.
Plagued by the recession, inhumanity, and corruption, the movie perfectly blends realism and scintillating fiction. 'The Nice Guys' authentically represents neo-noir and keeps viewers hooked with subtle humor and exultant comedy. The characters are extremely likable, and the story is invigorating despite delving into a convoluted premise, making it one of the best of its genre! Filled with action, revenge and bringing down the big bad guy, 'The Nice Guys' is the perfect movie after you watch 'Operation Fortune.'
Read More: Best Murder Mysteries on Netflix