Netflix's 'Sanctuary,' starring Wataru Ichinose and Shioli Kutsuna, is a Japanese sports drama series directed by Kan Eguchi. The series revolves around novice Sumo Wrestler Kiyoshi "Enno" Oze as he takes over the World of Sumo with his controversial cocky attitude. Oze's career faces many setbacks and resistance due to his blatant disregard for various Sumo customs and mannerisms. Likewise, his talent also suffers from underachievement due to his lack of discipline. As Oze trains to earn high ranks as a Sumo Wrestler, he must learn to respect the sport and change his negligent ways.
'Sanctuary' explores themes of sportsmanship, hard work, and tradition. By delving into the life of a teenage delinquent, the series offers a fresh perspective into the cultural impact of sumo wrestling. If you're looking for similar sport-centric shows with engaging storylines and a deeper appreciation for athletes, here is a list of recommendations you might like. You can find most of these shows similar to 'Sanctuary' on Netflix, Amazon Prime, and Hulu.
8. The Crossover (2023-)
'The Crossover' is a Disney+ coming-of-age sports-drama series based on Kwame Alexander's eponymous novel. The show features Derek Luke, Sabrina Revelle, Jalyn Hall, and Amir O'Neil as the Bell family and focuses on brothers Josh and JB as they navigate high school and basketball. Training under the shadow of their father, Chuck Bell, a professional basketball player, the boys dream of a career in the NBA.
However, soon JB starts to question his passion for basketball and struggles to find a balance in his life. Like Oze from 'Sanctuary,' JB also gets involved in a sport due to outside influences. As such, both characters initially struggle to find their footing. Nevertheless, like Oze, JB also overcomes his obstacles and finds satisfaction in his athletic profession.
7. GLOW (2017-2019)
Netflix's 'GLOW' is a sports comedy-drama series created by Liz Flahive and Carly Mensch. The show stars Alison Brie, Betty Gilpin, Sydelle Noel, and Marc Maron. It revolves around the real-life 1980s LA-based women's professional wrestling promotion "Gorgeous Ladies of Wrestling." The show delves into the world of wrestling through fictionalized storylines.
Ruth Wilder is a struggling actress who throws her hat into the GLOW promotion. However, her style of exaggeration lands her in contention against GLOW's director, Sam Sylvia. Though 'GLOW' is a feel-good drama featuring engaging female friendships, like 'Sanctuary,' the show also explores themes of exploitation and rivalries that are inevitably present in competitive sports.
6. Heels (2021-)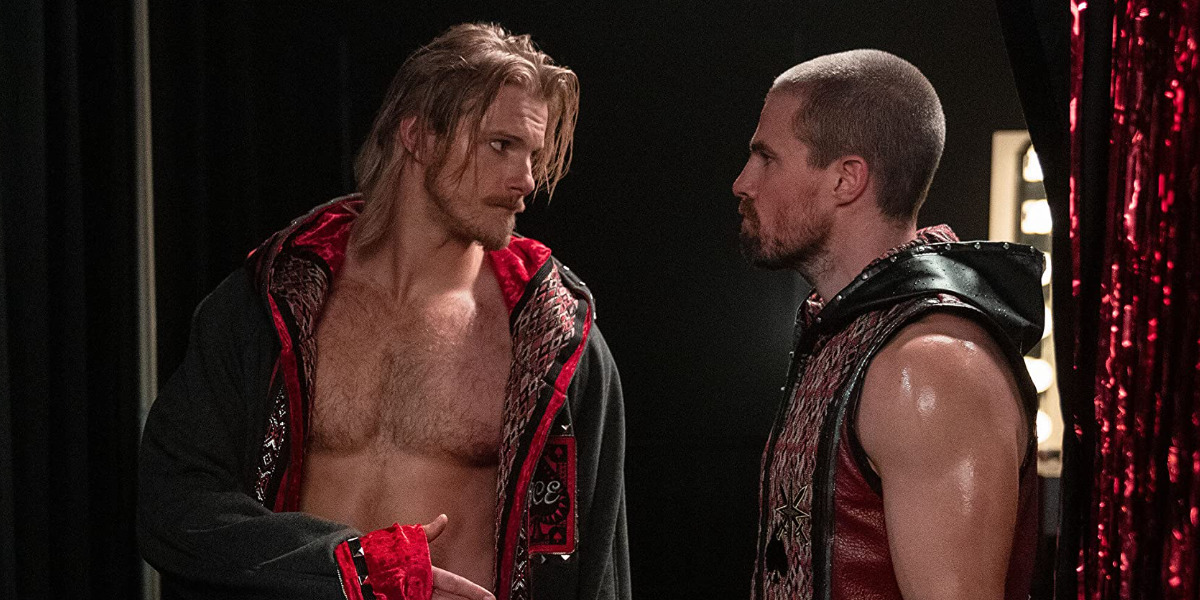 'Heels' is a sports drama show created by Michael Waldron. It stars Stephen Amell and Alexander Ludwig as professional wrestlers and brothers Jack Spade and Ace Spade. The Spade brothers partake in scripted wrestling fights under their family's Wrestling Promotion. In the ring, one brother plays the role of the bad guy, or the "heel," while the other becomes the "face," the good guy. However, behind the scenes, the brother's staged rivalry persists as they fight over their late father's wrestling business. Like 'Sanctuary,' this show features complicated familial relationships and expands outside the realm of sports to focus on its characters.
5. Haikyuu!! (2014–2020)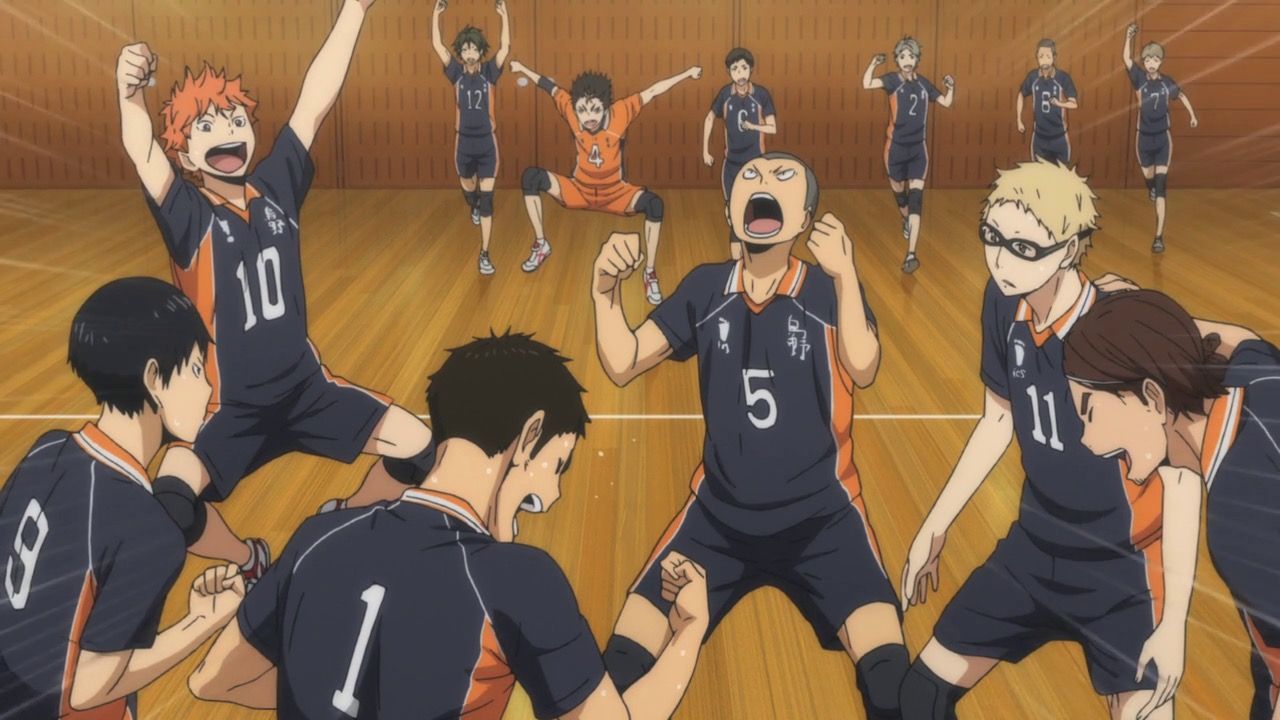 Created by Haruichi Furudate, 'Haikyu!!' is a sports drama anime series that revolves around high school student Shoyo Hinata and his fanatic obsession with volleyball. Despite Hinata's lack of physical excellency, he brings volleyball to newer heights within his high school's volleyball team. Like 'Sanctuary,' 'Haikyu!!' is also a character-driven show that depicts a zealous devotion to a sport and crafts entertaining narratives within a competitive world. If you liked the all-encompassing portrayal of Sumo in 'Sanctuary,' then you might like 'Haikyu!!' and its high-stakes, larger-than-life Volleyball tournaments.
4. Kung Fu (2021-)
Created by Christina M. Kim, 'Kung Fu' is an action-adventure series starring Olivia Liang, Kheng Hua Tan, and Eddie Liu. The show follows a Chinese-American woman, Nicky Shen, who drops out of Harvard and takes a trip to a remote monastery in China. Three years later, she returns to America and utilizes her newfound martial arts skills to stand up against the crime in her community.
Soon, Nicky faces off against the organized crime syndicate "Triad." If you liked the action sequences in 'Sanctuary' and are looking for a show that primarily focuses on the same, you should add 'Kung Fu' to your watch list. On top of it, both showcase martial arts reverently.
3. High & Low: The Story of S.W.O.R.D. (2015-)
'High & Low: The Story of S.W.O.R.D.' is a Japanese action series set in the 'High&Low' Franchise world. Five gangs, Sannoh Rengokai, White Rascals, Oya Koukou, Rude Boys, and Daruma Ikka, emerge and takes control of a town, dividing it into five separate factions. Now each town section is run by individual gangs as they protect their own against the Kuryu Group, which has ties to the Yakuza crime syndicate.
However, when a new group dubbed Mighty Warriors arises within S.W.O.R.D. town, it brings unpredictable trouble for the five gangs. Like 'Sanctuary,' this show possesses a similar vibe of high schoolers involved in an all-or-nothing world-shattering competition. If you enjoyed the Japanese cultural significance explored in 'Sanctuary' and are looking for another action-filled show set in Japan, then you might like 'High&Low: The Story of S.W.O.R.D.'
2. The Whirlwind Girl (2015)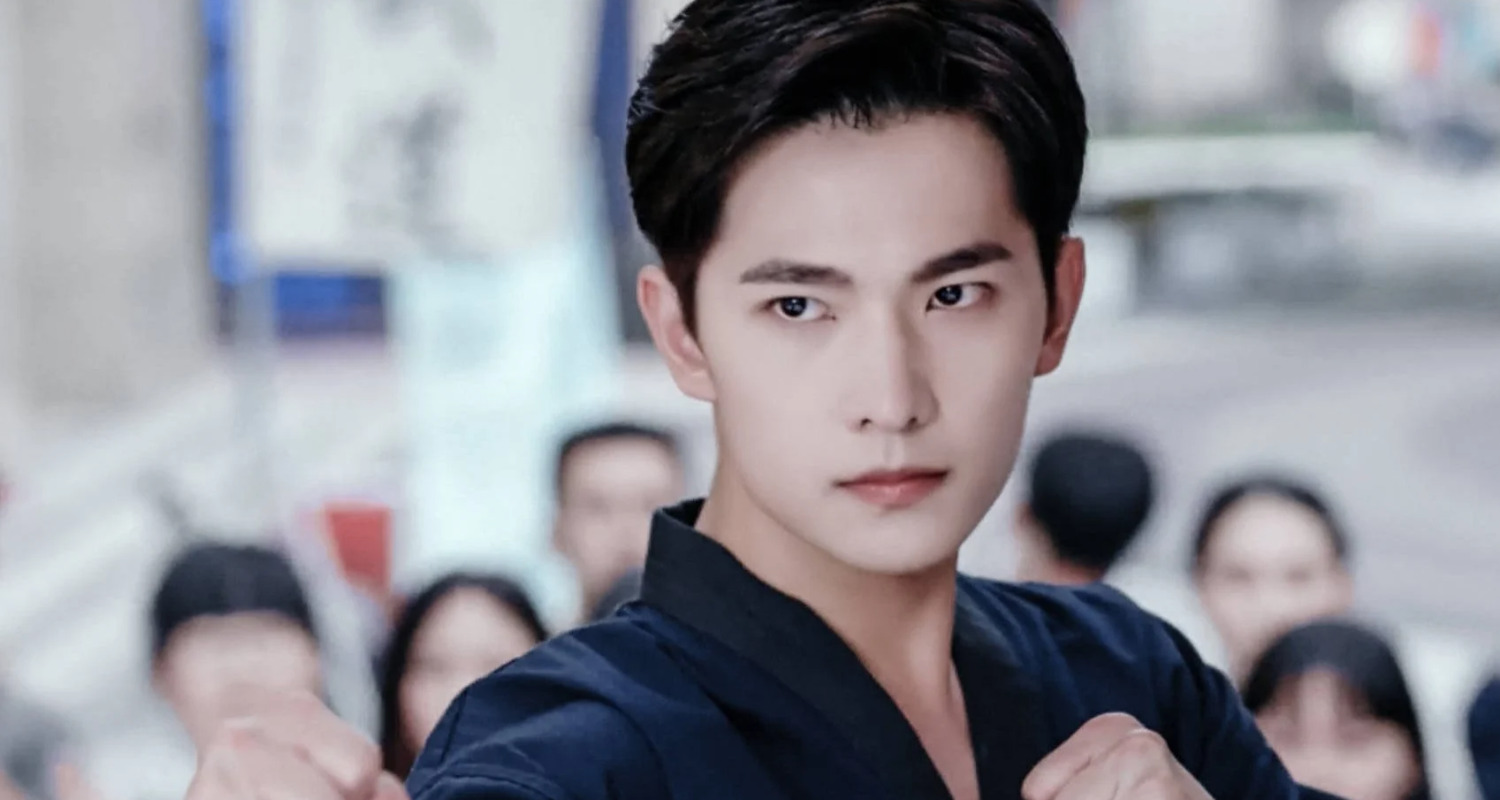 Based on a novel of the same name by Ming Xiaoxi, 'The Whirlwind Girl' is a Chinese sports drama series that follows Qi Bai Cao, an orphan adopted by a defamed martial arts champion, Qu Xiangnan. Qi Bai Cao trains under her adoptive father/instructor and paves her way into martial arts. Along the way, Qi Bai Cao gains new friends and mentors and clears Qu Xiangnan's besmirched name. If you're a fan of dramas that centers around sports and use it as a medium to explore the interpersonal relationship between characters, then you will enjoy 'The Whirlwind Girl.' Like 'Sanctuary,' it is also ripe with personal drama and competitive theatrics.
1. Cobra Kai (2018–2023)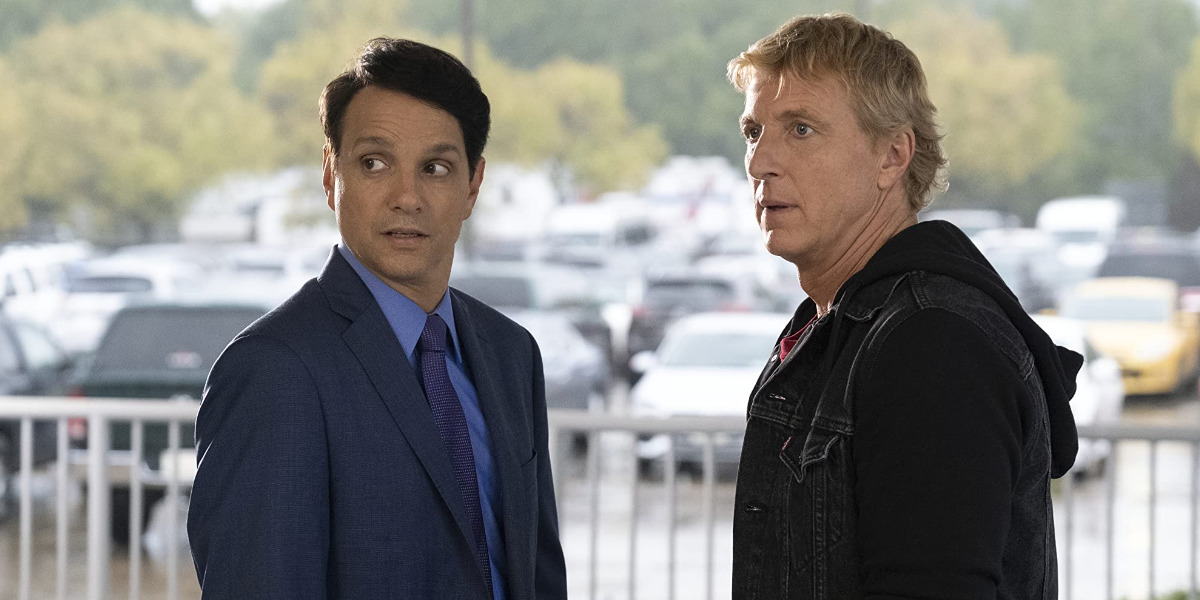 'Cobra Kai' is a sequel to Robert Mark Kamen's late 1980s 'The Karate Kid' films. The comedy-drama show is created by Josh Heald, Jon Hurwitz, and Hayden Schlossberg and stars Ralph Macchio and William Zabka. After Johnny reopens his old Karate dojo, 'Cobra Kai,' it reignites the childhood rivalry between him and Daniel.
As Johnny undertakes a young boy, Miguel, overseeing his training, Daniel takes Johnny's estranged kid, Robby, under his wing. As such, Miguel and Robby find themselves in a rivalry mirroring the old animosity between their mentors. Like, 'Sanctuary,' 'Cobra Kai' tells an underdog story filled with petty rivalries and various centers of conflict. Though both have many noticeable differences in their base premise and plotlines, martial arts fans will still enjoy both shows.
Read More: Sanctuary Ending, Explained: Did Shizuuchi Kill His Family As a Kid?