Now who doesn't like a mushy night in with their loved ones, cuddled up in the warmth of a blanket with a movie to watch and some popcorn to go? Pockets of bliss like these among painfully busy working days are the very mirage we need while going through the desert that is our week. However, while listing movies for your perfect date night, I make certain reasonable assumptions that may even pass as stereotypes, and yours truly may be accounted completely guilty of that.
However, contrarily so, while your girlfriend or boyfriend may be a huge Tarantino fan, 'Pulp Fiction' is not exactly the warm light of a summer day or the jasmine breeze you look for while watching a film on date night. This one night, even the film lover in you is allowed to be all cheesy and fuzzy. So, here's the list of really good date night movies on Netflix that are available to stream right now. The list includes romantic and funny date movies.
15. Across the Universe (2007)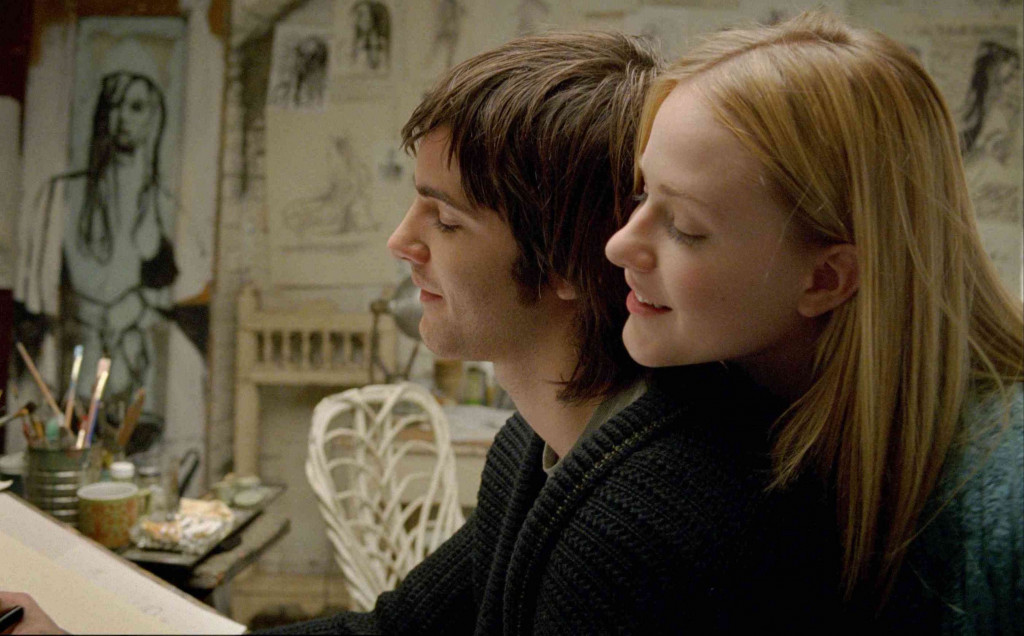 Elevated above its rather by the books central love story, 'Across The Universe' is a fine showcasing of what the music of The Beatles can do to a film. A number of Beatles hits and classics make an appearance in this film, some of them even played at key moments. Telling a fictional love story against the politically turbulent backdrop of the 60s, set to the tunes of The Beatles, 'Across the Universe' starring Jim Sturgess and Evan Rachel Wood is a typical example of rather simplistic matter related to another level on account of its unmistakable musical treatment. You are guaranteed to have a good time if you or your partner are a Beatles fan.
14. Nymphomaniac (2013)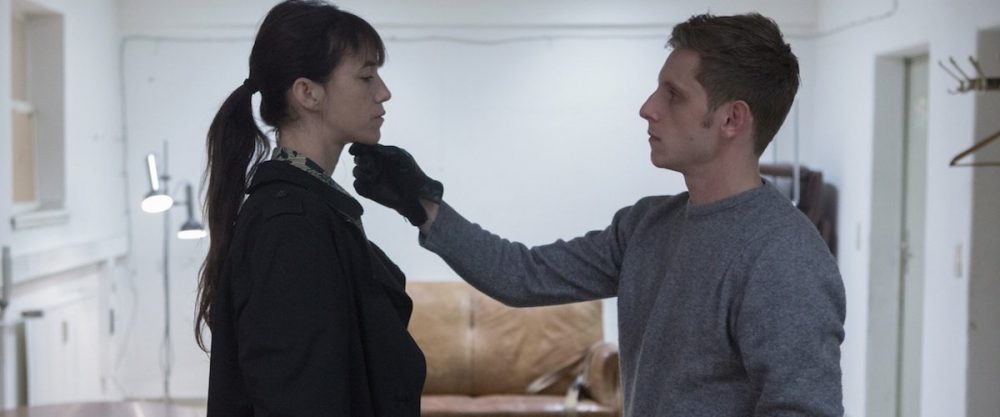 Well, if you can look past the highly sexualised subject matter, 'Nymphomaniac' has some amazing psychological observations on display. Lars Von Trier is a director who can plainly be considered as a cult of his own. His loyal fanatical followers hail his works as art, while the rest of us, including me, are still a bit indecisive on that front. However, 'Nymphomaniac' has been and will remain an increasingly divisive film, and if the psychological insights don't interest you when it comes to couple viewing, you know what else to find.
13. The Spectacular Now (2013)
Although a coming of age teen movie, 'The Spectacular Now' is a charming romantic comedy about how two unlikely young people are drawn to each other, in the spectacular now. Virtually resting on the shoulders of its adorable pairing of Shailene Woodley, who has proven to be an acting powerhouse time and again, with Miles Teller, the film is mostly harmless fluff at close to 90 minutes, except for its sometimes strangely philosophical outlooks. Watch it for the lead pair's chemistry.
12. Lust Stories (2018)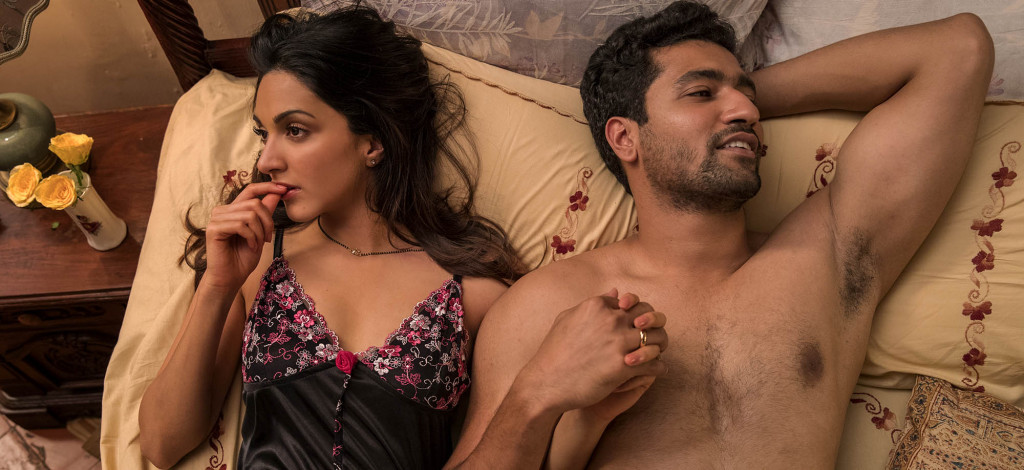 An anthology series consisting of four short films from possibly the best, and among the most diverse that Bollywood has to offer in terms of cinematic craft. Anurag Kashyap, Zoya Akhtar, Dibakar Banerjee and Karan Johar each bring their unique take on love, lust and desire, still considered pretty taboo in the country, in half hour segments each, replete with the director's own touch and flavour. My personal favourite though would be Akhtar's take on the subject, also the most poignant one in my opinion. Watch it for some contrasting takes on the subject matter and if you'd like to engage in dialogue after, this one is sure to get you two talking.
11. One Day (2011)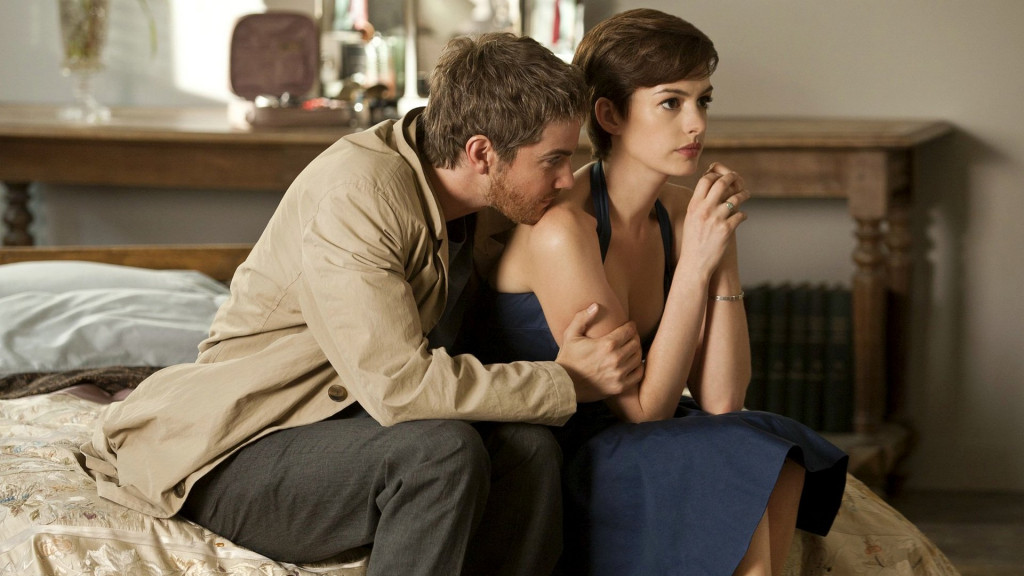 One of the better romantic films out there in my opinion, 'One Day' shines on the strength of its strong conceptual premise. The film tracks the lives of two young individuals as they meet and spend the night together at their college graduation, seen at different points of time in their lives, even years apart on the same day that they met, the 15th of July. Anne Hathaway is delightfully mature in her performance here, wonderfully complemented by Jim Sturgess, an unusual pairing in my opinion that sure worked. Purely romantic films are usually rare choices for my watchlist, but this one was sure worth it. A breezy watch at 107 minutes, this one is perfect for a winter date night with a cuppa.
10. God's Own Country (2017)
A tale of forbidden love and the resilience of lovers in the face of great odds, I wouldn't be too wrong in terming 'God's Own Country' as the 'Brokeback Mountain' of this decade or of the British film landscape. Set in the quaint hilly farms of Yorkshire that truly makes for some magnificent views and stunning camerawork, 'God's Own Country' is the story of Johnny who is stuck working at his family farm after his father is taken ill, dousing in alcohol and casual sex by the end of the day to drown out the nothingness he feels in his life, until the arrival of a Romanian migrant worker changes things for him, and he gets to experience a tender love firsthand. A different experience, albeit a beautiful one. Highly Recommended.
9. Blue Valentine (2010)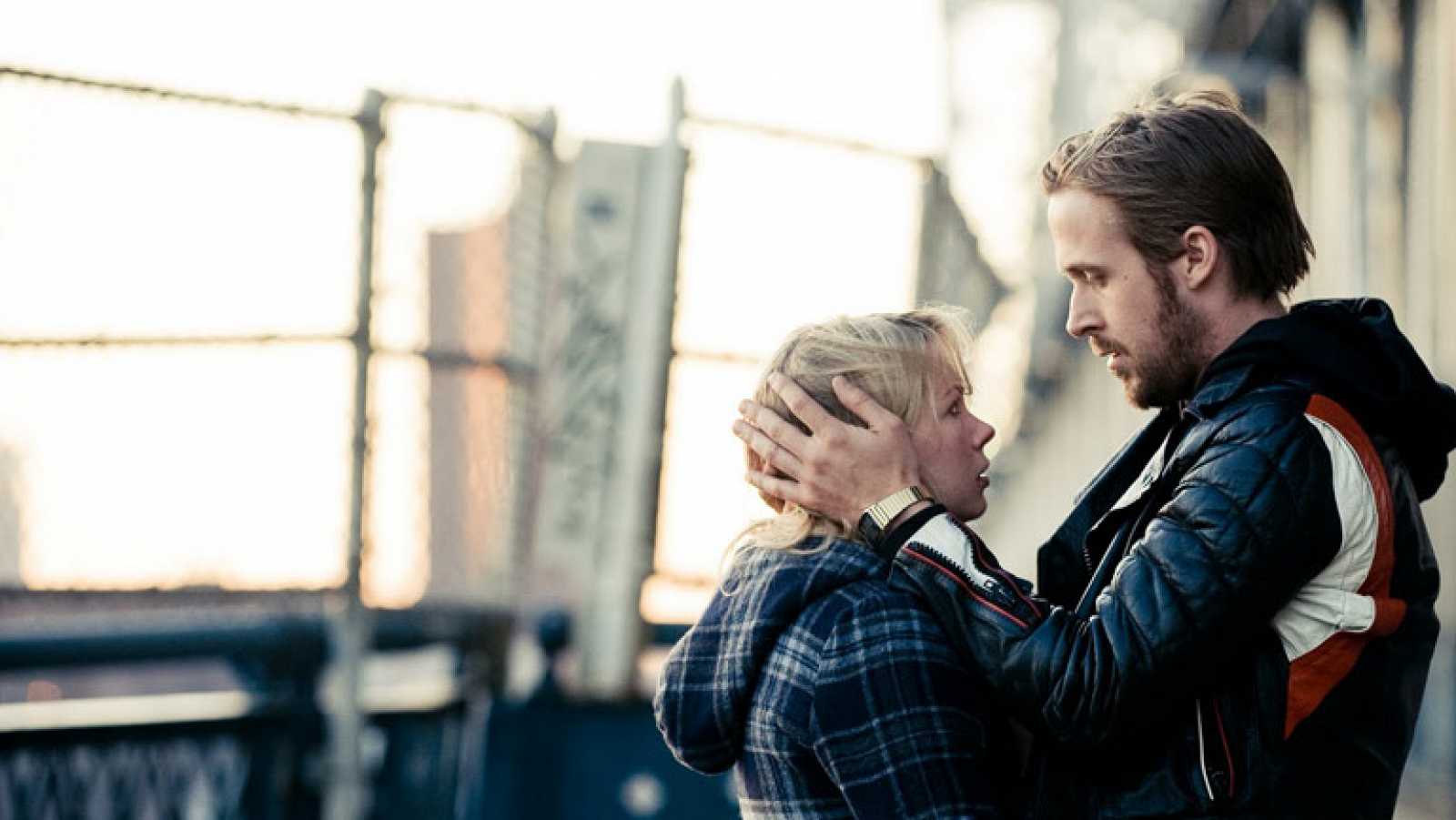 Now taking petitions against having Ryan Gosling as the male lead in a romantic film. 'Blue Valentine' isn't as overtly romantic and mushy as say, 'The Notebook' is, but it is an affecting watch, even melancholic in parts. There is an unmistakable hint of sadness, a heavily sombre tone here, very characteristic of Derek Cianfrance's other works including the underrated 'The Place Beyond the Pines' and 'The Light Between Oceans'. The film is a rather piercing look on the institution of marriage as we see a couple trudging through as years pass, through trials and tribulations that seem as real as can be. If you are a regular working class couple, especially a married one, part of it is surely bound to catch up to you on account of how relatable it all would seem.
8. Silver Linings Playbook (2012)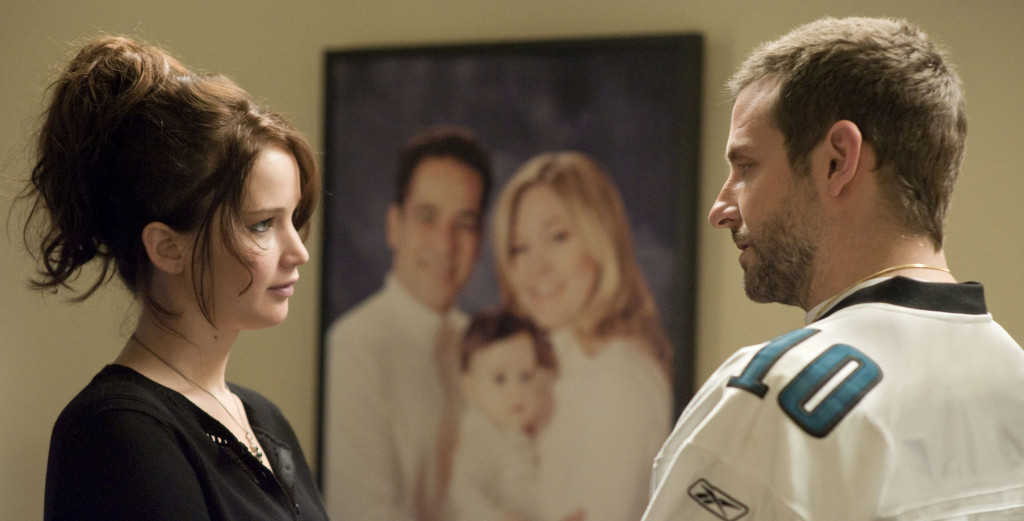 Bradley Cooper's and Jennifer Lawrence's charming chemistry is at the centre of this affable film that has no qualms in putting mental health chalk at the centre of it. While 'Silver Linings Playbook' sheds light on mental health issues, bipolarity, and the reality and gravity of them in our world, it is also unmistakably funny in its best bits between Cooper, Lawrence and even DeNiro, and delightfully tender in masquerading around the sensitive subject matter. It would be fairly wrong to dub it as a mere good romantic comedy though, because frankly, there is so much more to it. Watch it for yourself to know!
7. The Theory of Everything (2014)
More than anything, even more than being a biography of one of the brightest minds to have existed on this planet, 'The Theory of Everything' is about the seemingly all overcoming power of love. It truly does make you believe that while there is life, there is hope. An inspirational biopic and an account of the extraordinary life of the late Stephen Hawking, the film is in equal parts sensitive in its portrayal of grief and its handling, and well aware of Hawking's legacy. The final bits of the film when Hawking (portrayed by a terrific Eddie Redmayne here) recounts his life backwards while the absolutely beautiful 'Arrival of the Birds' by The Cinematic Orchestra plays, and it all stops on that one day he saw the love of his life, talked to her and danced on the bridge, remains my favourite ending from all the films I watched that year. Don't miss it.
6. Holding the Man (2015)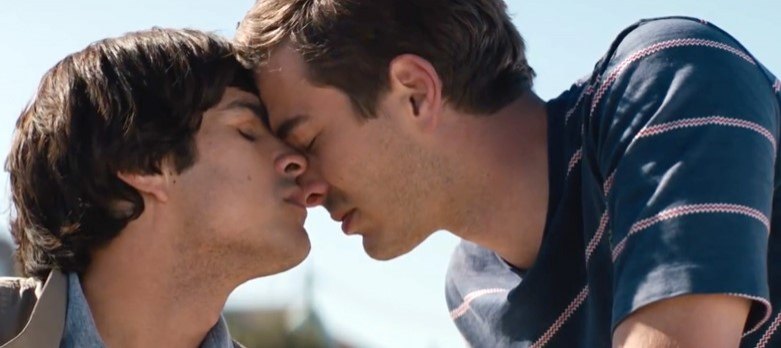 One of the foremost films in the LGBT sub-genre, 'Holding The Man', a lesser known indie gem, is also a finely made, tender film with a devastating ending. The film spans three separate time periods in the life of two young men who meet and fall in love while at high school. In that, it is also a fantastic coming of age story. Their love endures everything that conspires within the next fifteen years or so, including the discrimination and their separation time and again only to find their way back to each other, except the one thing that remains a peril for homosexual men till date, culminating in an ending that is sure to kill a part of you. Keep the hankies nearby.
5. Carol (2015)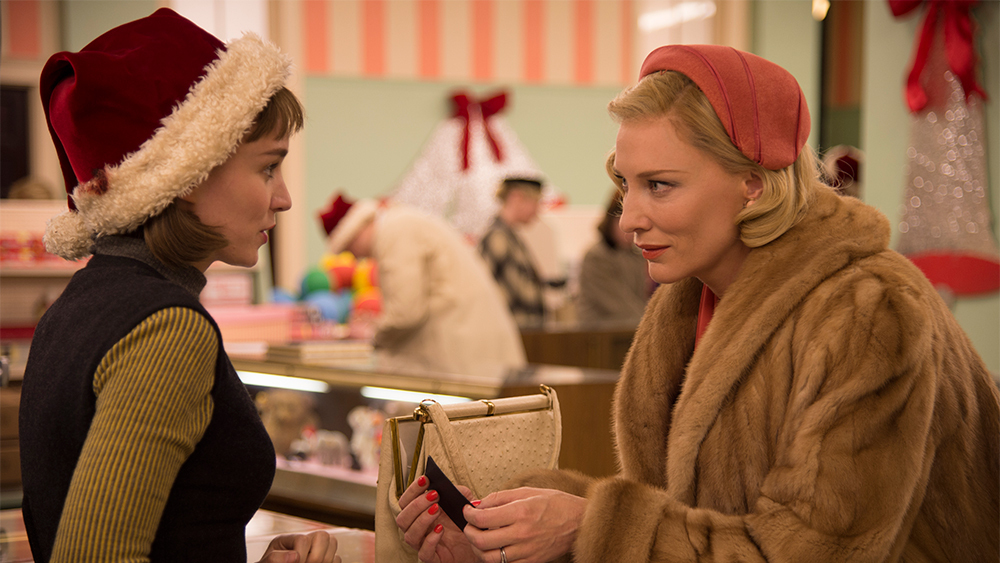 Two things about 'Carol' that I find most alluring: The first, its period setting is gorgeous and handsomely mounted, even utilized to depict a certain mindset and way of life. The second, the romance at the centre of it that is sensuous and scintillating in equal measure. 'Carol' is the story of the tender relationship that develops between a young girl and an older woman in 1950s New York, pitted against time and society and the failing marriage of the older woman, played by Kate Blanchett.
Read More: Best Adventure Movies on Netflix
4. Blue is the Warmest Colour (2013)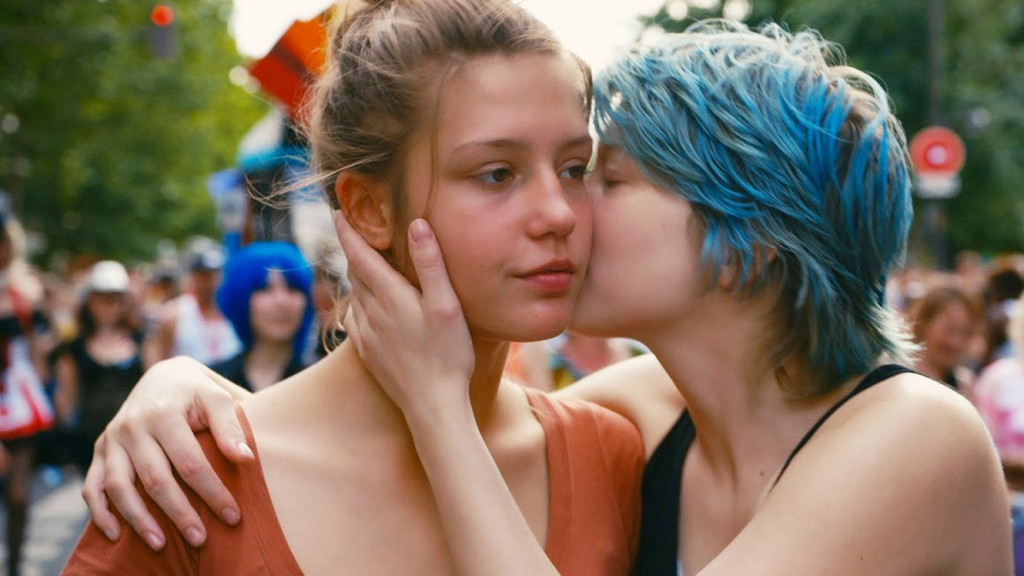 Quite possibly among the very best that LGBT cinema has to offer currently. Regardless of your stand on the current scenario of the society vis a vis the LGBT community, 'Blue is the Warmest Colour' is a towering cinematic achievement more than anything else. It is also one of the very few films wherein I could actually feel the presence of a very tender hand, a delicate touch in detailing the film's most intimate moments. It is also a fantastic coming-of-age story for Adele, whose life changes when she meets and falls in love with the blue haired and free spirited Emma. Nothing but all praises for this one.
Read More: Best Sad Romantic Movies on Netflix
3. Her (2013)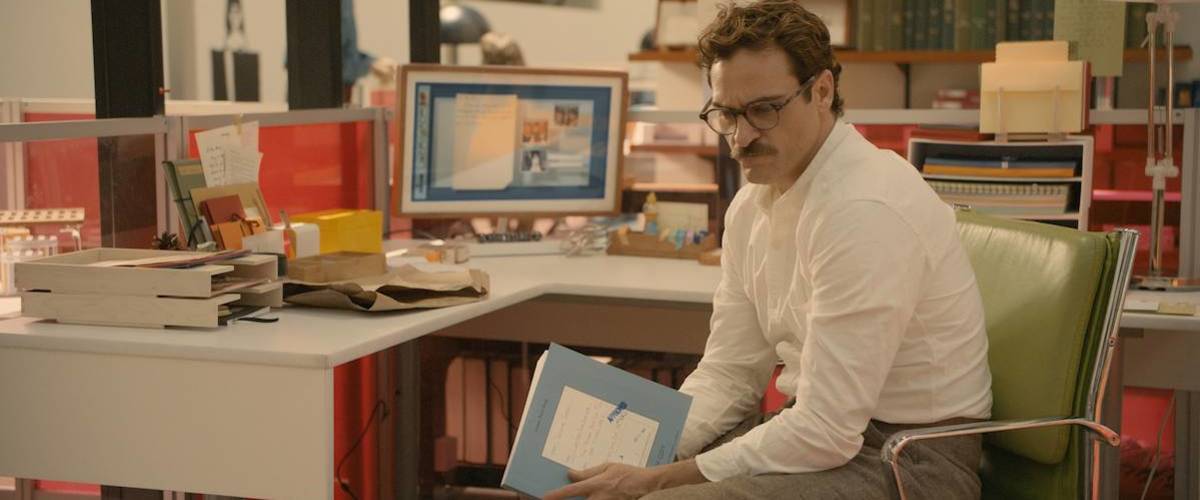 For your nerdy beau, and the romantic in you, 'Her' is the rare film that manages to intelligibly marry the two genres, and the end product is in my opinion, a melancholy reflection and examination of the way we handle our relationships, and problems of piercing, inner loneliness plaguing virtually every middle aged person today. If you haven't already seen it, 'Her' is the story of Theodore Twombly (a terrific Joaquin Phoenix), a lonely middle aged man living in future L.A, due for divorce, who gets into a romantic relationship with his OS, Samantha. The technology, although only a medium to examine that, is used to some great effect here and helps in compounding this narrative, thumping with raw emotion.
2. Annie Hall (1977)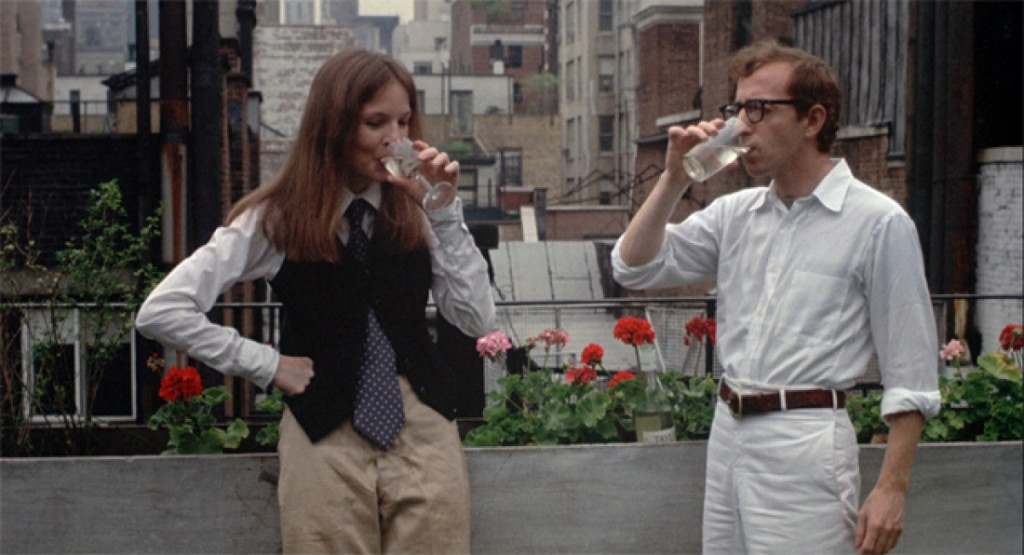 A Woody Allen masterclass on love and relationships, a subject even many auteurs would completely renounce the understanding of. 'Annie Hall' is more of a conversation than a film; one that is oddly enlightening and almost completely relatable with love in all its universality. A modern classic, 'Annie Hall' is wittily written, and funny and charming in equal measure, much of the credit for the latter going to its terrific lead pair, Woody Allen and his muse in the film played by an excellent Diane Keaton, present in virtually every frame of the film.
Read More: Best Infidelity Movies on Netflix
1. The Notebook (2004)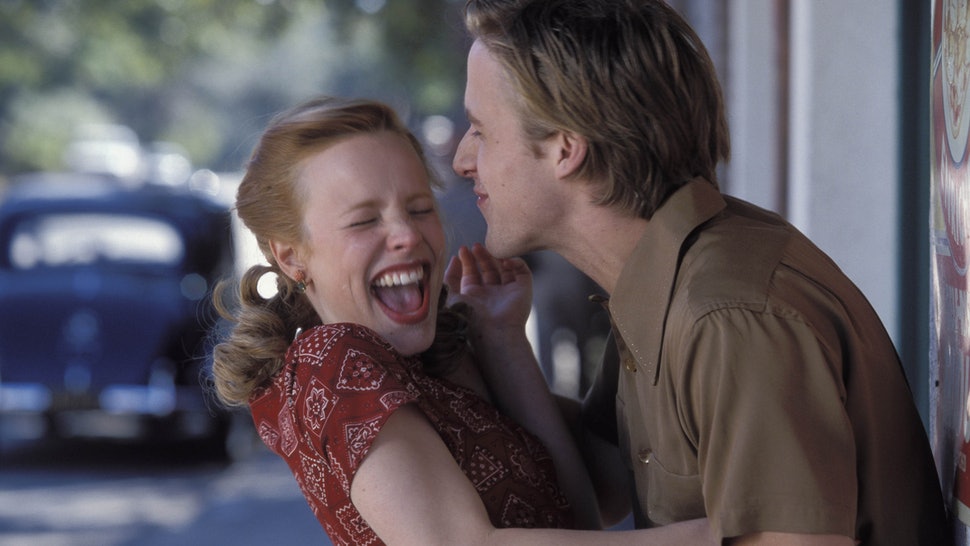 I personally would steer away from this film on a date night, because of the impossibly high standards its leading man can set. However, it is said that it is one of the best romantic movies out there. Kidding aside, 'The Notebook' is a love story of passion, beautifully acted by its two leads, Ryan Gosling and Rachel McAdams. Fans of the genre swear by it, and the film having a fandom of its own is testament enough to its popularity. Unabashedly appealing to the old school, believing-in-true-love romantic in you, and with a few tear jerking moments here and there, 'The Notebook' is solely to be judged on the emotions it makes you feel. Keep the tissues handy though, because you might need a handful of them.
Read More: Best Teen Movies on Netflix