Netflix is the one streaming platform which has managed to equally compete with television networks and the mighty film studios/production houses of Hollywood whilst also maintaining equal focus on creating original TV shows and films regularly. With influential names like Alfonso Cuaron, Steven Soderberg, and Martin Scorsese joining their ranks, Netflix is now one of the most sought-after production houses who are not afraid to spend the big bucks if necessary. From crime dramas to science fiction to comedies, they have an all-encompassing approach, which has helped them gain subscribers with varied tastes and interests. But at the speed with which they produce original films, there arises a doubt whether all of them are receiving equal attention, as quite a few of them have fared rather poorly when it comes to critical acclaim.
'Otherhood', a Netflix original film directed by Cindy Chupack, is a story of three middle-aged mothers who have reached a point in their lives when they are suffering from purposelessness. Their sons have moved out and shifted to New York for a better life away from the suburbs, and are so busy that they have hardly maintained any contact with their mothers.
Carol (Angela Bassett), Gillian (Patricia Arquette) and Helen (Felicity Huffman) are the three mothers in question, who then get together and decide to pay a surprise visit to each of their sons to reconnect with them and rekindle the warmth in their relationships which have faded out. This journey becomes one of self-discovery for the women, and this is where they come face-to-face with what they actually want from life. If you're looking for more films that are thematically similar to this one, then we've got you covered. Here is the list of best movies similar to 'Otherhood' that are our recommendations. You can watch several of these movies like 'Otherhood' on Netflix, Hulu or Amazon Prime.
7. Lady Bird (2017)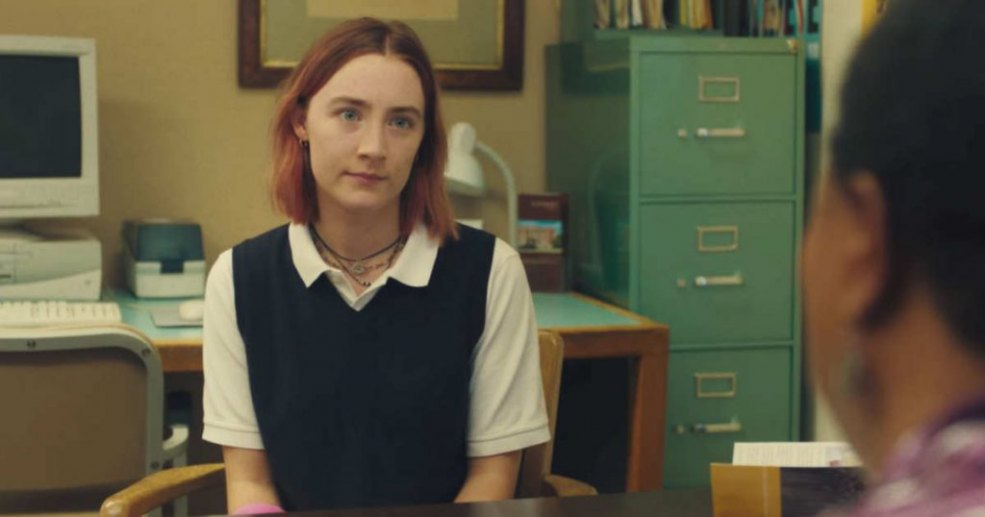 Actress Greta Gerwig's first directorial venture, 'Lady Bird', is one of the most heartfelt movies of 2017, with her beautiful writing and direction being amply complemented by the performance of Saoirse Ronan in the leading role. The film follows the eponymous leading character's life during her senior high school years as she prepares for a life away from her home and her parents. It is with the relationships she shares with her parents, her best friend, and her romantic interests that Lady Bird's life and personality slowly become clear to us. The most unique relationship in her life is the one she shares with her mother. Both of them care about each other a lot, but neither manages to show it. As the mother-daughter duo grows apart, they slowly begin to realize the value of each other in their lives. 'Lady Bird' is one of the finest films of 2017, and considering this is Gerwig's first film, we can expect her upcoming projects to reflect such brilliance as well.
6. Parenthood (1989)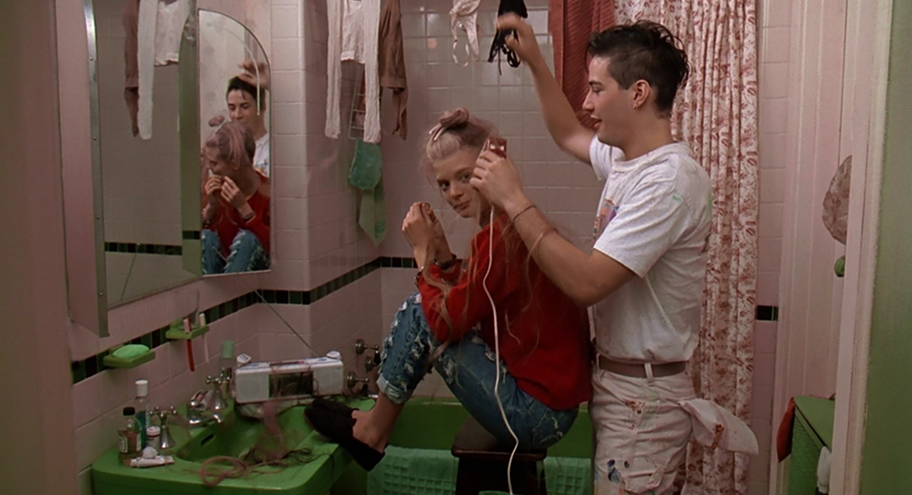 The great comedian Steve Martin plays the leading character in this 1989 comedy-drama about a father who is finding it extremely difficult to maintain his large family. They have many complexities going on in their lives, with pain and broken relationships, estrangement from their relatives and so on. Within these difficult times, the family somehow manages to hold on to each other and stick together because of the inherent love which is always present between them. This is a heartfelt tale about the sacrifices parents make for their children to allow them a better life full of promises of a bright future. Strong performances are the backbone of this film, with each actor enriching the story with his/her own little qualms and nuances. The cast also comprises of now-superstars Joaquin Phoenix and Keanu Reeves who were just starting off their careers then.
5. Eat Pray Love (2010)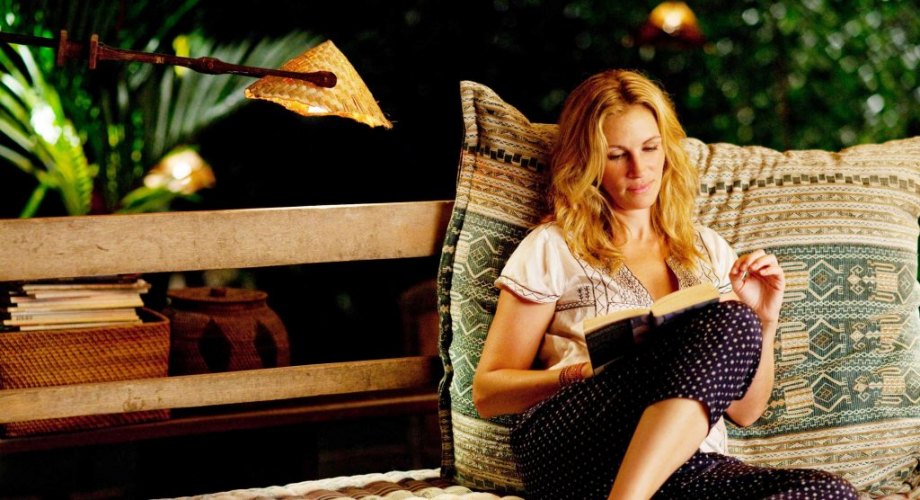 The three mothers in 'Otherhood' initially started their journey to New York to meet their sons on Mother's Day and reconnect with them once again. But in the process of doing so, they discover that it is with themselves that they need to reconnect with first and foremost. The central character of the 2010 film 'Eat Pray Love', Elizabeth Gilbert, goes through a similar experience wherein she goes on a journey throughout the world after her divorce in order to understand herself better. Gilbert's journey takes her from Italy to India to Indonesia, with each country helping her in different ways to rediscover all the joys and passions she has been missing out for quite a while now. Julia Roberts delivers a fabulous performance in the leading role, and carries the film on her shoulders despite the weak writing which keeps it from hitting the notes touched upon by the original memoir.
4. 9 To 5 (1980)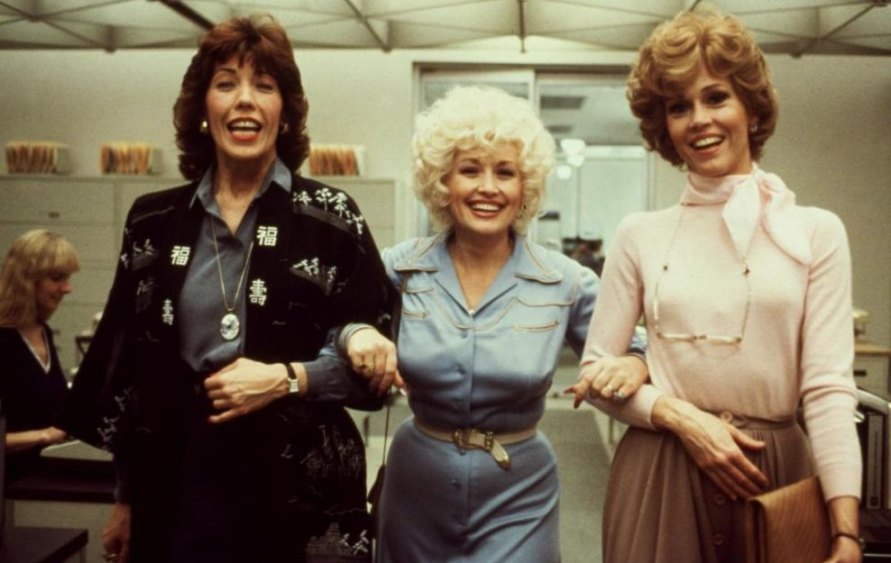 '9 To 5', directed by Colin Higgins, is one of the funniest films of the 1980s, dealing with the office life of three women who know how to stand up for themselves. Jane Fonda, Lily Tomlin, and Dolly Parton play the three women in question, who have all been subject to the aggravated sexism and misogyny openly practiced by their boss. Finally, they decide that enough is enough and they will not allow him to trample on their hopes and dreams in any way he pleases. Interestingly enough, Parton was already a famous singer, but she became a pop culture icon after the film released and became a success with both the critics and the audiences. '9 To 5' is quite ahead of its time, exploring issues hardly addressed in the cinema of the 1980s where women had predefined stereotypical roles. The way it talks about toxic masculinity and sexism in professional circles while maintaining the sense of humor is a testament to the brilliant writing of Patricia Resnick and Colin Higgins.
Read More: Movies Like Wine Country
3. How Stella Got Her Groove Back (1998)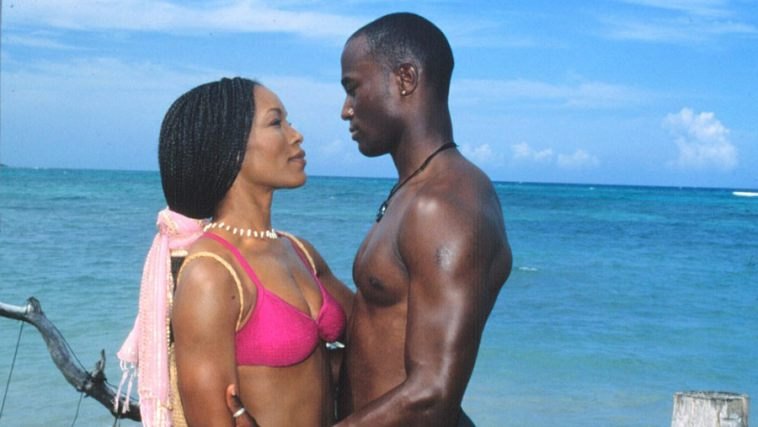 Angela Bassett stars in this 1998 romantic comedy as Stella Payne, a 40-year-old mother who raises her son all by herself and is also very successful at her job. However, one thing that Stella never manages to have is a little time for herself. Constantly getting bogged down by her responsibilities, the one thing Stella keeps ignoring is herself. When urged by a friend to take a well-deserved vacation, Stella goes to Hawaii where she meets a man way younger than her who manages to bring out the side of hers which had been bogged down by societal pressures. With him, Stella gets a shot at life once again. The themes of 'Otherhood' and 'How Stella Got Her Groove Back' tread kind of similar lines, with both films also boasting of strong performances by Bassett.
Read More: Movies Like Girl, Interrupted
2. Home For The Holidays (1995)
This Jodie Foster-directorial is a sweet family drama about a middle-aged woman called Claudia Larson who goes to her parents' house to spend Thanksgiving with them after going through a number of revelations in her life. Firstly, she has lost her job. Secondly, she made out with her boss on the last day at her office, and thirdly, her daughter told her that she would prefer spending Thanksgiving with her boyfriend rather than her mother. In such a situation, Claudia wants to ease her pains by staying with her parents and siblings. It is her interactions with them, and the rest of the relatives who pay them a visit during Thanksgiving which forms the basic narrative of the film. Holly Hunter plays the leading character with exquisite finesse, subtlely bringing out her sense of humor while also managing to garner sympathy for the character from the viewers.
Read More: Movies Like The Red Sea Diving Resort
1. Little Man Tate (1991)
This is the film with which Jodie Foster began her illustrious career as a director, and from this very film onwards, it became amply clear that here is another actor who is bringing a strong and sensitive voice to filmmaking. The story focuses on a little child called Fred Tate who cannot relate to his school mates or his surroundings because he has an exceptionally high IQ which categorizes him as a genius. It is his mother's attempts to bring out the best out of Fred that becomes the guiding force of the story. We also focus on Fred's own struggles in trying to relate to his surroundings and interact with people who do not share his intellectual capacities. 'Little Man Tate' is a very sweet story about a mother and a son as they struggle to understand which is the right way to take in life. They go through numerous trepidations before they can decide on any one factor.
Read More: Movies Like Saw