Reared by Australian director Kim Farrant and based on the eponymous book by Sarah Alderson, 'The Weekend Away' is an unlikely murder mystery movie that plunges its audiences deep into the vortex of a sinister plot. Following the disappearance of her best friend Kate, Beth's weekend getaway to Croatia ends in a disaster.
As the story unravels, the killers seem to hide behind the most unexpected faces. The movie conceals themes such as sisterly friendship, family scandal, police corruption, and immigration. If you seek to see some more films that walk along the line, we have some suggestions in mind. You can watch most of these movies similar to 'The Weekend Away' on Netflix, Hulu, or Amazon Prime.
7. Mamma Mia! (2008)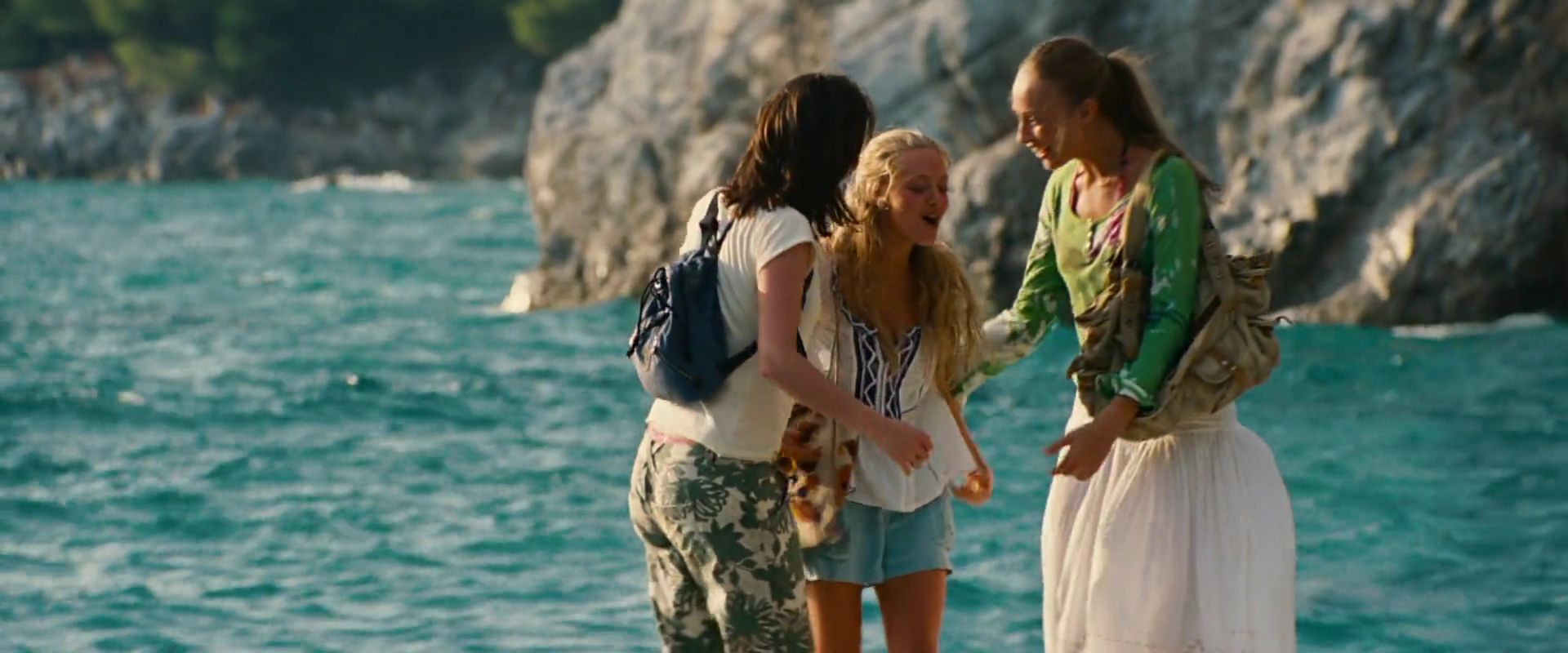 Phyllida Lloyd helmed the jukebox romantic comedy movie 'Mamma Mia!' Based on the book and 1999 musical of the same name by Catherine Johnson, the story packs an amusing premise. Sophie Sheridan plans to have a destination wedding on the fictional Greek island Kalokairi. She invites three of her mother's former lovers to her marriage to discern the identity of her father.
With a star-studded cast ensemble headlined by Meryl Streep, Amanda Seyfried, Colin Firth, and Pierce Brosnan and filled with classic numbers by Swedish pop-rock giants ABBA, the movie presents a perfect comedic concoction. 'The Weekend Away' was filmed in Croatia, and if you want to catch another glimpse of the beautiful country, the sequel of this film is also one you should add to your bucket list.
6. Side Effects (2013)
Steven Soderbergh's psychological thriller movie 'Side Effects' always keeps the viewers on edge. After being administered a strange new antidepressant, socialite Emily stabs her husband, Martin, to death. Dr. Jonathan Banks probes into her case and his colleagues ostracize him for mistreatment. It seems that Emily is being subjected to a plot that goes beyond her. However, at moments, Emily appears to be faking her illness.
The cast ensemble features known faces from the industry, such as Rooney Mara, Channing Tatum, Jude Law, and Catherine Zeta-Jones. At one point, we are led to believe that Beth is the murderer in 'The Weekend Away,' and if you want to see another mystery that keeps you on your tiptoes, this movie would be bang for your bucks.
5. Jennifer's Body (2009)
Directed by Karyn Kusama, the horror-comedy movie 'Jennifer's Body' has become a classic in its own accord. Needy and Jennifer have been friends for as long as Needy can remember, although they have little commonality. Jennifer takes Needy to catch a concert of the emo punk rock band Low Shoulder at a dive bar, but they get way too drunk.
Needy cannot remember much after a fire emergency at the bar, but Jennifer shows a voracious appetite. Gradually, Needy comes to realize that Jennifer may be possessed. The movie taps into a niche subculture with Megan Fox and Amanda Seyfried headlining the acting department. If following 'The Weekend Away,' you seek to watch another film about the unnatural death of a best friend, this film hits the right spot.
4. Synonyms (2019)
Israeli director Nadav Lapid painted a nuanced picture of refugee life in the French-original comedy-drama movie 'Synonyms.' Twentysomething Yoav absconds from Israel, his home country, since he despises the compulsory military service. He is a man of peace, and words, although a bit low on money. He plans to conquer the Parisian elegance with his Franco-Israeli dictionary, and the titular synonyms remain at the top of his tongue. A girl and her brother let Yoav stay at their place, and Yoav's life seems to be at a crossroads. If you are looking for another movie that chronicles the refugee existence following 'The Weekend Away,' this film will amply entertain you.
3. Crimes and Misdemeanors (1989)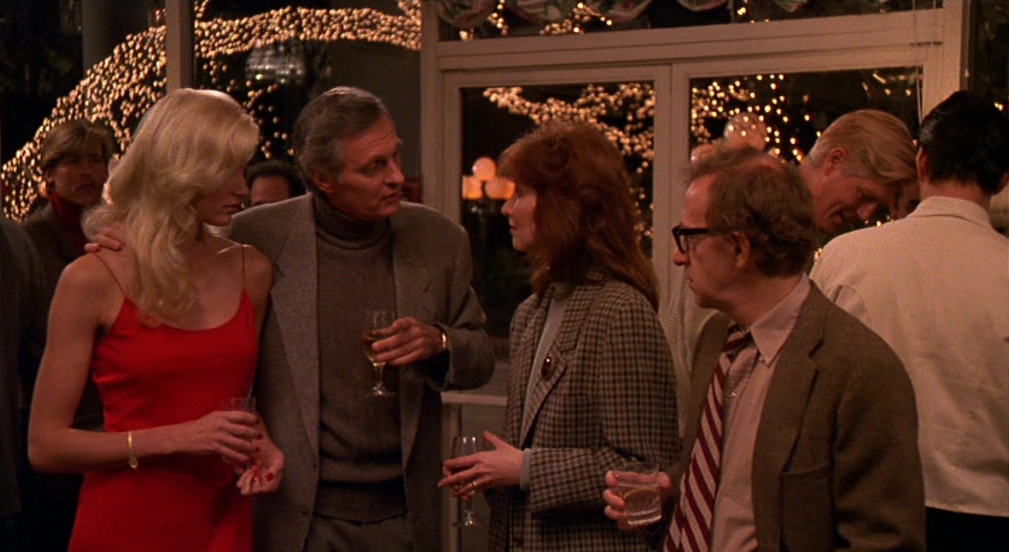 Woody Allen consistently portrays scandals in a bittersweet way and with his ubiquitous comic presence, if you may. Documentary filmmaker Cliff Stern, always unsure of life, goes to eye doctor Judah. The doctor has a demanding mistress who threatens to uncover his secret to his wife. Judah cannot let that happen, and his brother, Jack, has the ingenious plan of murdering the mistress.
With a background score by Franz Schubert and characterized by an existential concern, the movie packs a near-perfect recipe for urban satire. 'The Weekend Away' unfolds a similar premise, and if you want to look at the tested trope from another perspective, this is the movie you should consider.
2. Thelma & Louise (1991)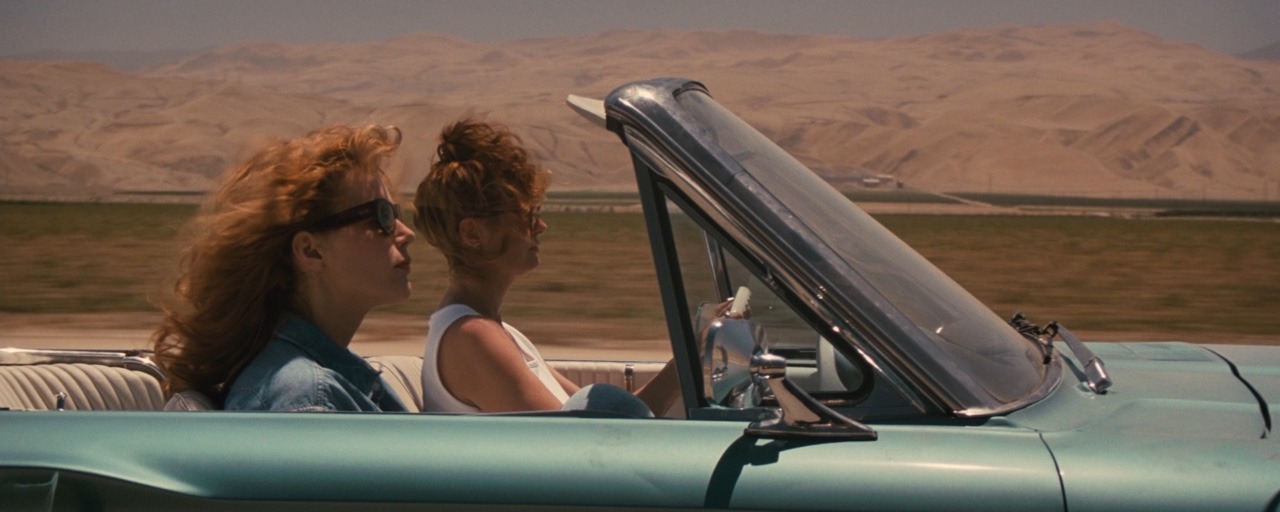 English filmmaker Ridley Scott is most famous for his science fiction movies, but 'Thelma and Louise' is an example of Scott being a good crime movie director. Louise is an independent waitress whose experience has taught her not to trust men. On the other hand, Thelma is a submissive woman whose marriage is almost tattered.
The two women embark upon a fishing trip to break away from the monotony of life. However, after encountering a predatorial man at a bar, the fishing trip goes haywire, and the two become wanted criminals. If you have liked the contrasting characters of Beth and Kate in 'The Weekend Away,' this is a movie that will keep you entertained.
1. Mulholland Drive (2001)
David Lynch often creates mystery out of the mundane, and psychological thriller 'Mulholland Drive,' which is arguably his magnum opus, is hardly an exception. Struggling actor Betty finds Rita, who has survived an accident but cannot remember anything about her past. When Betty delves deeper to uncover the identity of Rita, she recalls a few things about their entwined past.
Lynch's circumlocutive storytelling does justice to the material, contrasting colors play with the psyche, and Naomi Watts delivers her career-best performance as Betty Elms. If you seek to follow another whodunit mystery sprinkled with promises of friendship after 'The Weekend Away,' this is a movie you should head to.
Read More: The Weekend Away Ending, Explained