Netflix's 'Agent Elvis' is an adult animated comedy series created by Priscilla Presley and John Eddie. It features the voice of Matthew McConaughey as Elvis Presley, as he goes on several adventures after being recruited by the secret spy organization TCB. However, Elvis must balance his fame, musical career, and vigilante activities while dealing with the threats his nation faces. If you enjoyed the show's ingenious and fun-filled take on the life of the King of Rock n Roll, you must be looking for more such streaming options. In that case, we have handpicked a list of similar animated series for you to binge! You can watch most of these shows, like 'Agent Elvis' on Netflix, Amazon Prime, and Hulu!
10. Mike Tyson Mysteries (2014–2020)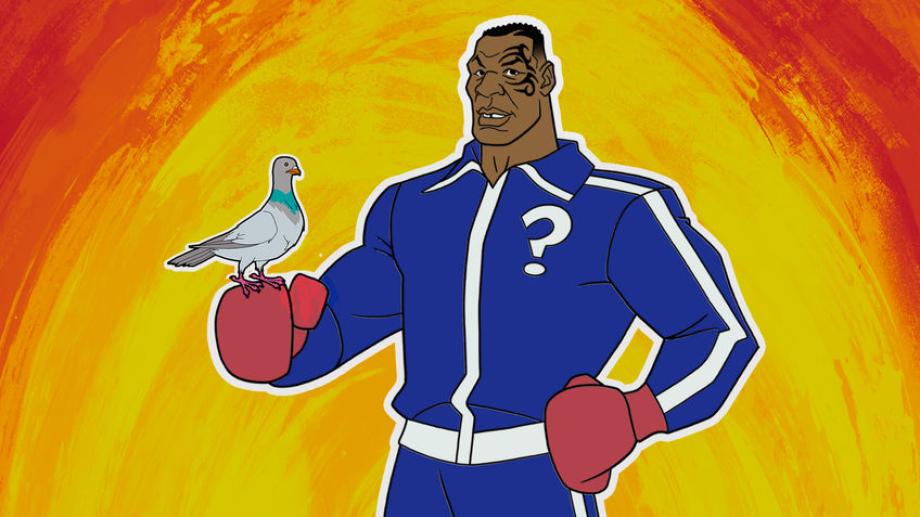 'Mike Tyson Mysteries' is an adult animated television series created by Mike Tyson, Hugh Davidson, and Lee Stimme. It features a fictionalized version of famous boxer Mike Tyson (voicing himself) trying to solve several mysteries with the help of his quirky and rather odd entourage. The show's basic premise is similar to 'Agent Elvis' as both shows feature a famous person trying to solve baffling cases. Moreover, Tyson's sidekicks include a talking pet with an addiction problem and other colorful characters that make for some hilarious moments.
9. Q-Force (TV Series 2021)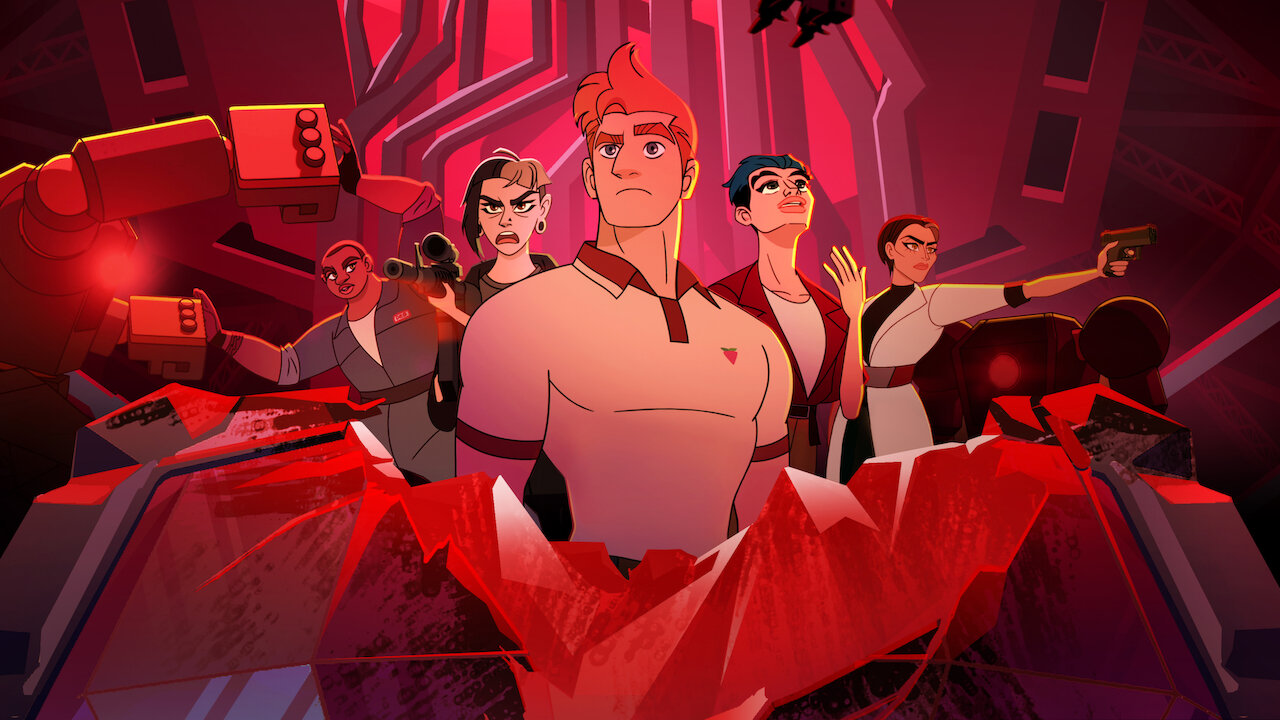 Created by Gabe Liedman, 'Q-Force' is an adult animated comedy series featuring the voices of Sean Hayes, Matt Rogers, David Harbour, and Wanda Sykes. It follows the titular group of LGBTQ+ superspies led by Agent Mary, dealing with their individual issues but combining their talents to undertake dangerous missions for a secret spy agency. As the group tries to prove themselves, they face several personal and professional challenges along the way. If you are looking for a spy show with a unique concept like 'Agent Elvis,' the diversity-filled take of 'Q-Force' on the subgenre will interest you.
8. Inside Job (2021-)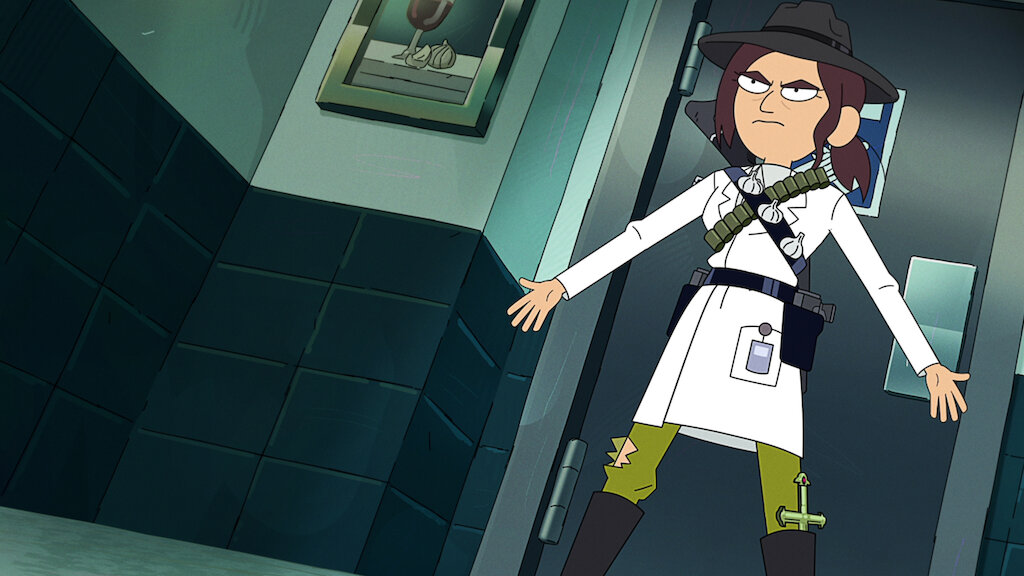 'Inside Job' is an adult animated science fiction sitcom created by Shion Takeuchi. It features the voice of Lizzy Caplan as Reagan Ridley, a genius but socially awkward robotics engineer who works at Cognito Inc., a secret government organization harboring several secrets. Reagan works with her dysfunctional co-workers and tries to resolve several conspiracy theories. Like 'Agent Elvis,' the show features a main character working for a shadowy government organization and dealing with conspiracy theories. Furthermore, the show's unique style and sense of humor make some poignant social commentary like 'Agent Elvis.'
7. Koala Man (2023-)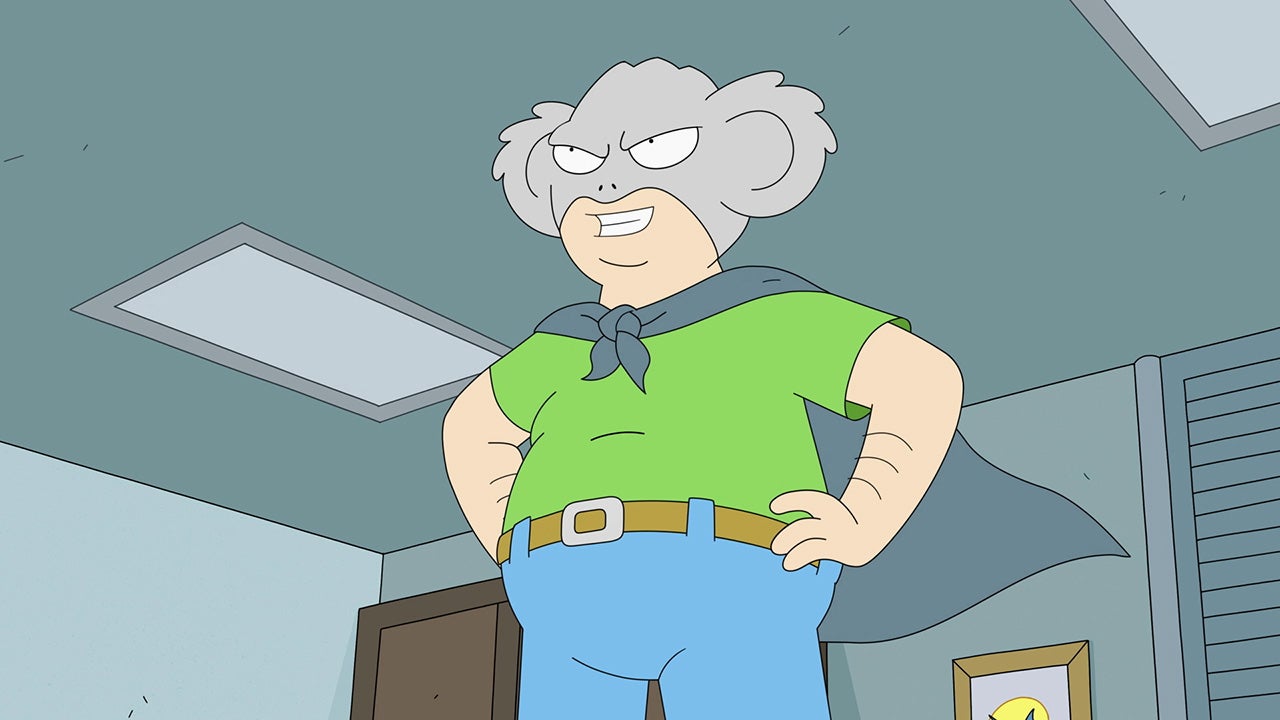 Created by Michael Cusack, 'Koala Man' is an Australian-American superhero animated sitcom. It is based on the 2018 pilot episode of the same name that premiered on 'Fresh Blood,' a comedy anthology series. It features the voice of Michael Cusack as Kevin Williams/Koala Man, a father and IT expert moonlighting as a superhero. The show's protagonist lives a double life similar to Elvis in 'Agent Elvis.' Moreover, the show's universe takes a discourse from real-world history and takes place in a world where Australia is a superpower, and the Titanic never sank. Despite the similarities with 'Agent Elvis,' the show creates a distinct identity for itself through the strong influence of Australian culture.
6. Moonbeam City (2015)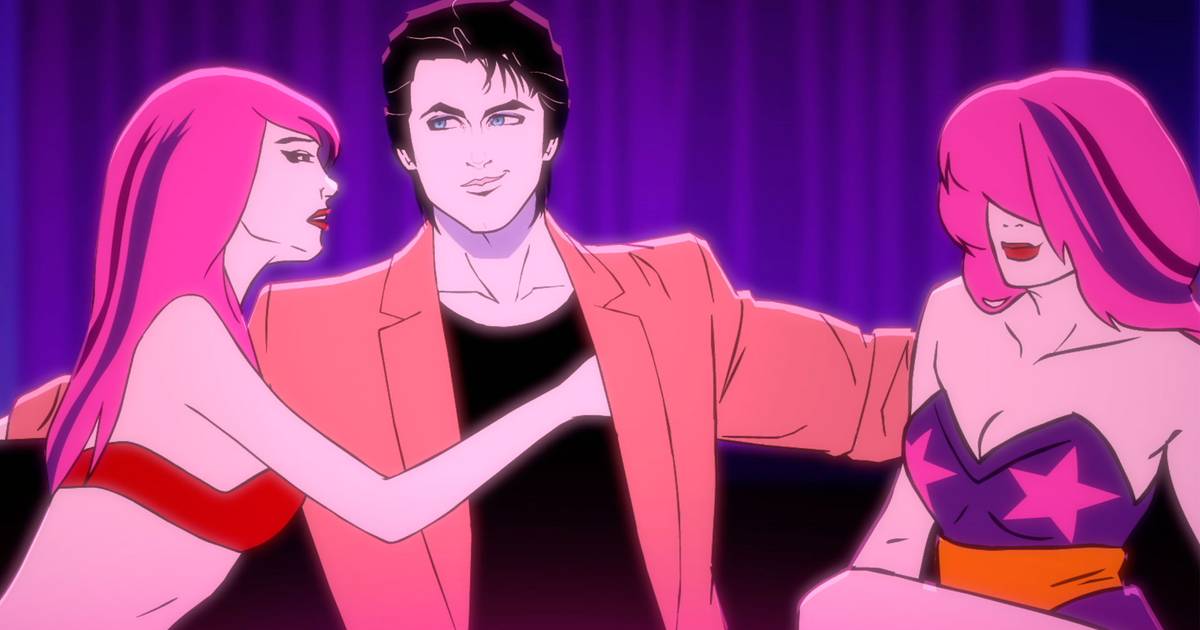 'Moonbeam City' is an adult animated television series created by Scott Gairdner. It features the voices of Elizabeth Banks, Rob Lowe, Kate Mara, and Will Forte. The show parodies cop shows of the 1980s, such as 'Miami Vice' and 'City Hunter,' to create a hilarious and intriguing narrative in a retro-futuristic setting. It follows detective Dazzle Novak as he works as an undercover cop and tries to solve several crimes in the titular city. Several traits of Novak's personality match Elvis and the show's retro-futuristic setting will remind viewers of 'Agent Elvis.' However, its satirical take on the cop shows from the 80s will give viewers a refreshing viewing experience.
5. American Dad! (2005-)
'American Dad!' is an animated sitcom created by Seth MacFarlane, Mike Barker, and Matt Weitzman. In the series, Seth MacFarlane voices Stanford Leonard "Stan" Smith, the patriarch of the upper-middle-class Smith family. Stan works for the CIA and must balance his family responsibilities with his duty to his nation. Although Stan is an agent much like Elvis, his family life forms a crucial aspect of the show's narrative, giving it a family comedy dynamic. However, 'Agent Elvis' and 'American Dad!' have satirical takes on American politics and feature main characters driven by a desire to serve their nation, making them cosmetically similar.
4. Black Dynamite (2011–2015)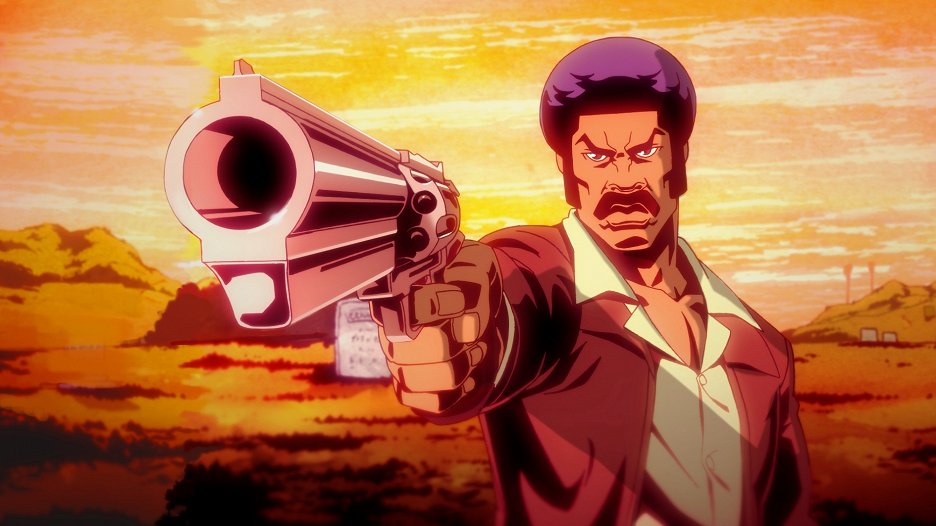 'Black Dynamite' is an adult animated television series developed by Carl Jones. It is based on the 2009 action comedy film of the same name, directed by Scott Sanders and written by Michael Jai White, Scott Sanders, and Byron Minns. It follows the misadventures of Black Dynamite, a former CIA agent, and his friends Bullhorn, Cream Corn, and Honey Bee. Like 'Agent Elvis,' the series is predominantly set in the 1970s and focuses on a secret agent. It also features several real-world personalities, such as President Richard Nixon, and comments on the era's politics. However, as a parody of blaxploitation cinema, the series has a unique cultural significance.
3. Clone High (2002–2003)
'Clone High' (also known as 'Clone High USA') is an adult animated science fiction sitcom created by Phil Lord, Christopher Miller, and Bill Lawrence. It follows the lives of a group of clones of historical figures such as Abe Lincoln, Joan of Arc, Gandhi, Cleopatra, and JFK. The clones engage in typical teenage shenanigans while attending the titular high school. The short-lived series is considered among the best adult animated sitcoms. If you enjoyed watching a fictionalized version of Elvis, you would relish watching more such culturally relevant historical figures, albeit with a twist in 'Clone High.' Moreover, a revival of the series has also been announced, taking its popularity to new heights.
2. The Venture Bros. (2003-2018)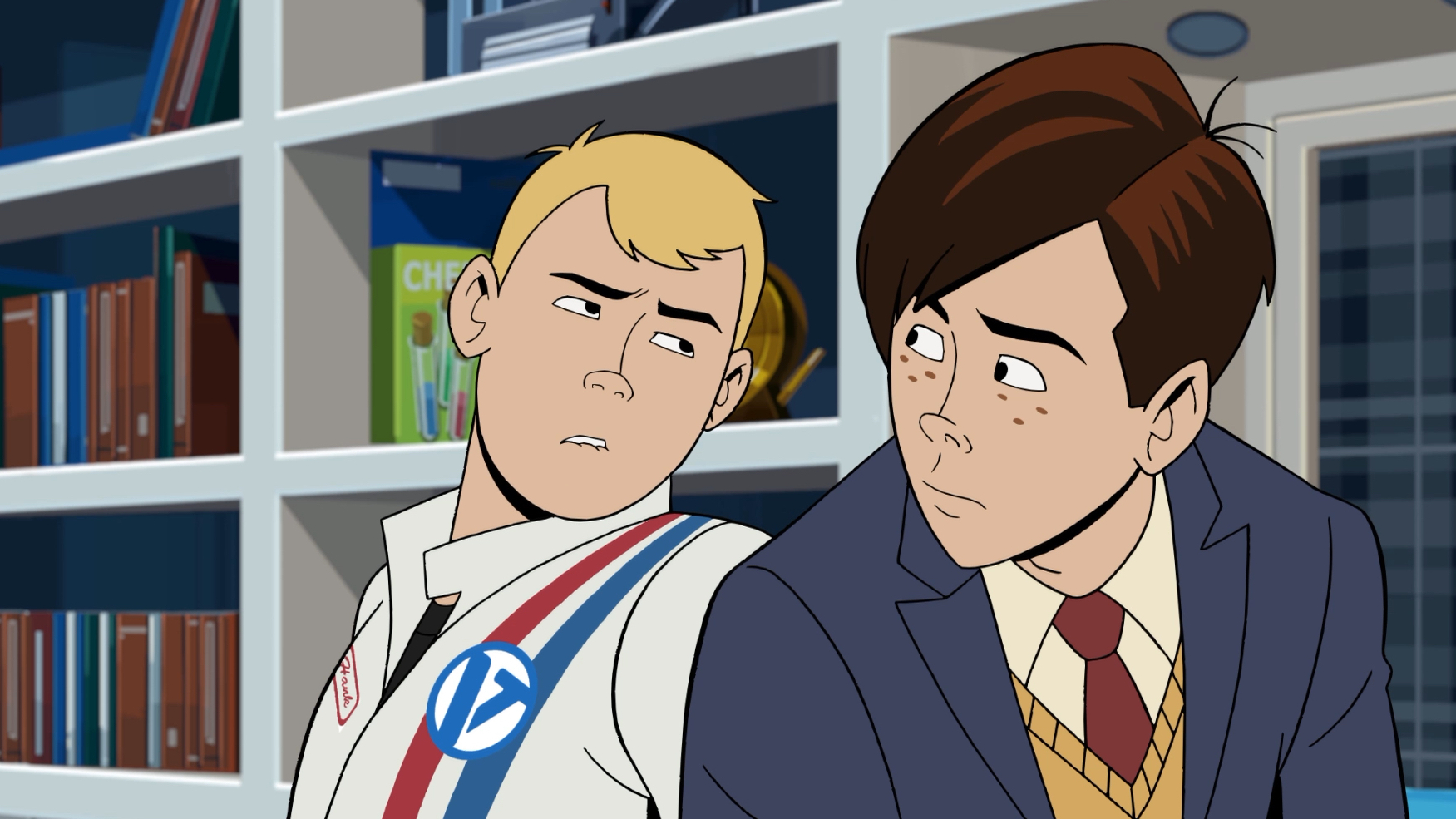 Created by Chris McCulloch, 'The Venture Bros' is an adult animated action-comedy television series revolving around the Venture family. The series chronicles the life of Dr. Thaddeus "Rusty" Venture, his twin sons, Hank and Dean venture, and their bodyguard Brock Samson, as they embark on several adventures and face dangerous threats. Like 'Agent Elvis,' the series features a secret agent in the form of Brock Samson. Moreover, both shows have a heavy focus on conspiracy theories. However, in the case of 'The Venture Bros,' the show features its own fictional, and expansive mythology viewers can immerse themselves in.
1. Archer (2009-)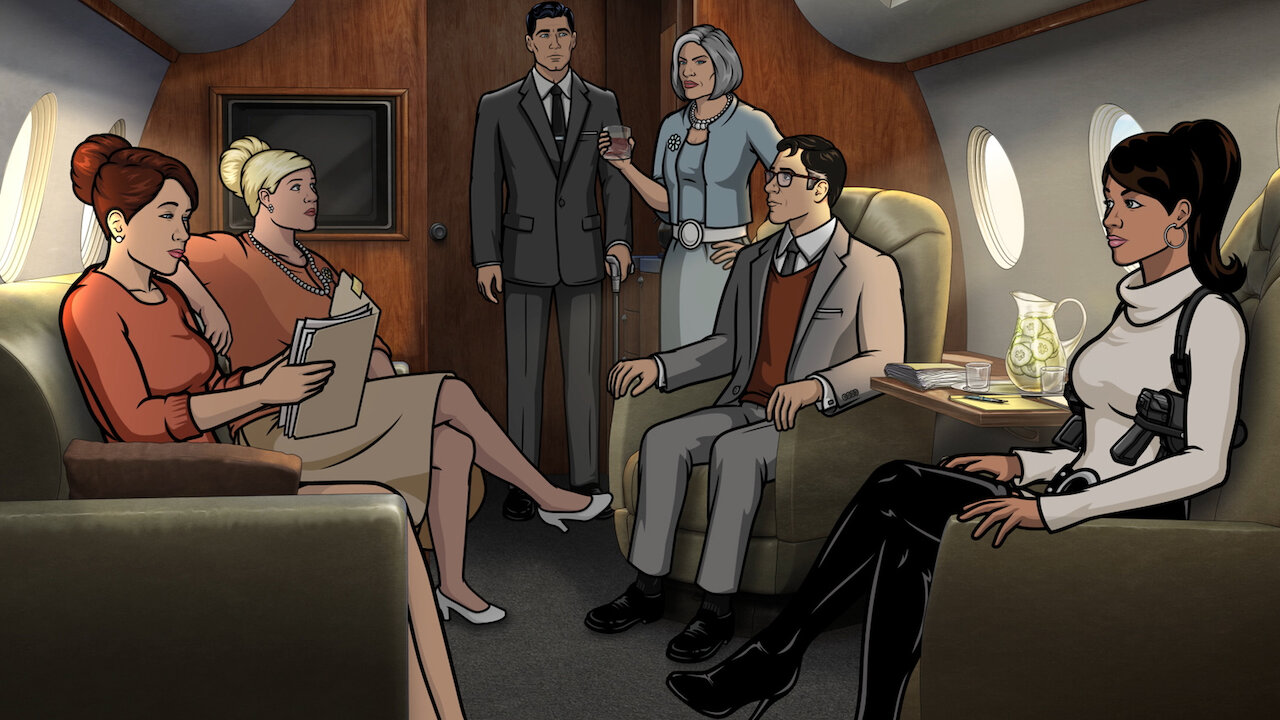 'Archer' is an adult animated sitcom created by Adam Reed. It features the voice of H. Jon Benjamin as Sterling Archer, a narcissistic and womanizing who works for the International Secret Intelligence Service (ISIS), a fictional New York–based intelligence agency. The series explores Archer's dysfunctional relationship with his co-workers, including his mother, Malory Archer, the director of ISIS. The show's flamboyant action style, coupled with its spy-themed narrative and crude humor, is the very same recipe as 'Archer.' Moreover, Mike Arnold, who wrote episodes of 'Archer' serves as the showrunner on 'Agent Elvis.' Lastly, few animated shows have cultural resonance and survive the test of time, like 'Archer,' making it the top pick for this list!
Read More: Agent Elvis Season 1 Ending, Explained