'Mirzapur' is an Indian crime thriller drama shot mainly in Mirzapur, Uttar Pradesh. Starring Pankaj Tripathi, Ali Fazal, Vikrant Massey, Shweta Tripathi, Shriya Pilgaonkar, Rasika Dugal, Harshita Gaur, Divyendu Sharma, and Kulbhushan Kharbanda in major roles, it revolves around the prevailing crimes, drug wars, gun fares, mafia politics, and lawlessness in the Purvanchal region of UP. The show introduces us to Guddu and Bablu, who want nothing but power. The other protagonists are the formidable Kaleen Bhaiya and the violent sociopath, Munna.
Packed with action, politics, and betrayals, 'Mirzapur' makes for an amazing watch. If you're looking for shows that are thematically and stylistically similar to this one, then we've got you covered. Here's the list of best shows similar to 'Mirzapur' that are our recommendations. You can watch several of these series like 'Mirzapur' on Netflix, Hulu or Amazon Prime.
10. Sacred Games (2018-)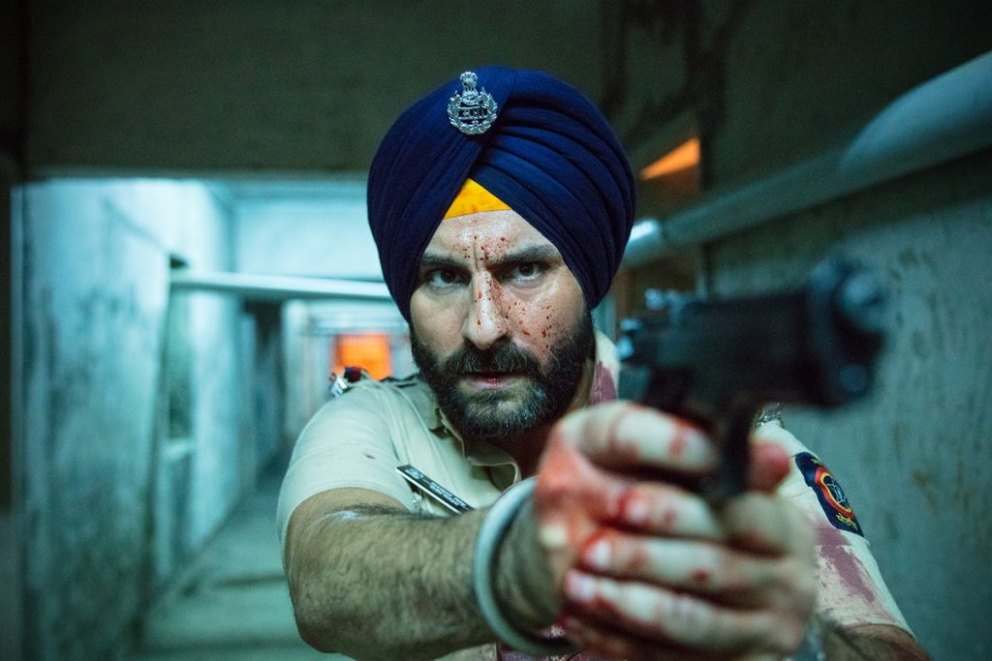 'Sacred Games', the first Netflix original Indian series, is a thriller drama, which is adapted from Vikram Chandra's 2006-released eponymous novel. Directed by Vikramaditya Motwane and Anurag Kashyap, it is centered around Sartaj Singh, a defamed and troubled police officer in Mumbai. One day, he gets a call from Ganesh Gaitonde, a notorious crime lord, who has been missing for 16 years. He informs him that he has 25 days to save the city. Singh, who is prone to insomnia and survives on sleeping pills, is seeking validation from an otherwise corrupted police force. After receiving this anonymous call, Singh decides to embark on a quest to prevent the inevitable from happening. Along the way, he uncovers a chain of events, taking him to darkest corners of Mumbai's underbelly. You can watch this series here.
9. Breathe (2018-)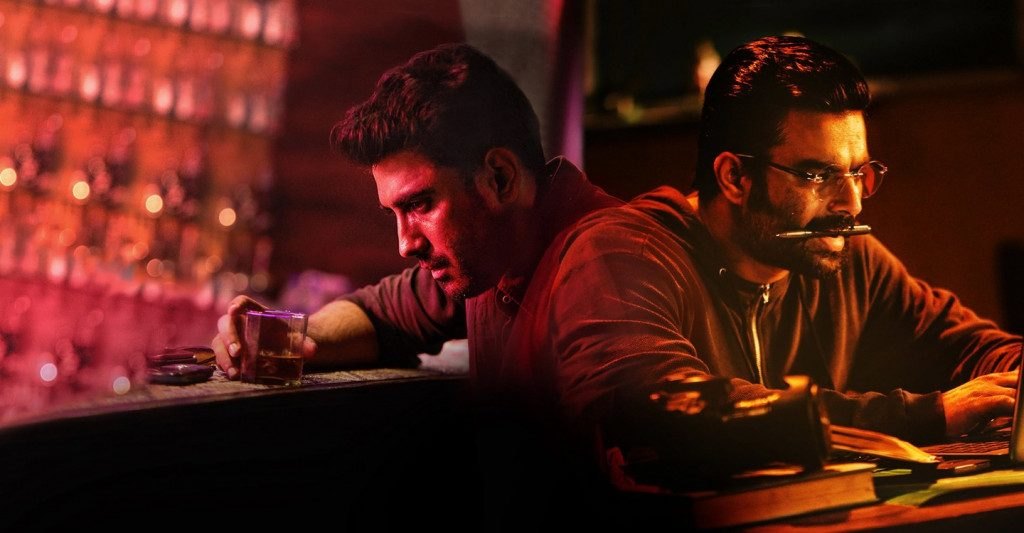 Yet another Indian crime drama that debuted on Amazon Prime Video, 'Breathe' stars R. Madhavan, Amit Sadh, Hrishikesh Joshi, Sapna Pabbi, Atharva Vishwakarma, and Neena Kulkarni. It raises one question: How far will you go to protect the one you love? The story follows two desperate and determined men who engage in a cat and mouse chase in order to save the ones they love.
8. Inside Edge (2017-)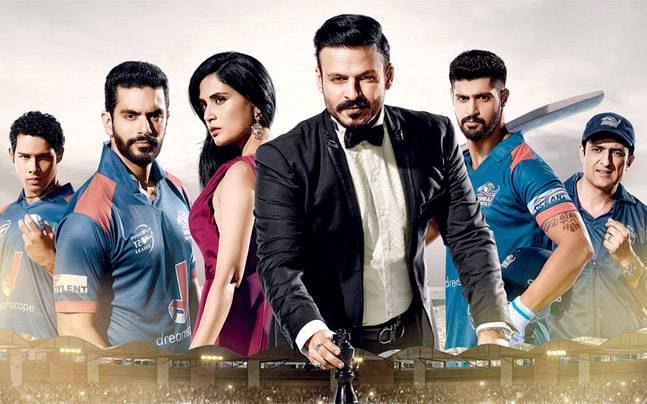 Released on Amazon Prime as the first Indian original web series, 'Inside Edge' revolves around the fictional T20 cricket team, named, Mumbai Mavericks, which participates in the Power-Play League. Starring Richa Chadda, Siddhant Chaturvedi, Tanuj Virwani, Vivek Oberoi and Angad Bedi, it lends an inside look into the politics and corruption that dominate this much-loved game. Selfish interests, conflicting ambitions, sexual favors, money, and deceit — all come together in this ultimate race for power.
7. Powder (2010)
'Powder' chronicles the dangerous narcotics trade in Mumbai, India. It introduces us to two protagonists: Head of the NCB (Narcotics Control Bureau) Usmaan Malik and Mumbai's drug kingpin Naved Ansari. Although both of them spent their childhood in the city's slums, their different paths led them to become each other's ultimate rivals, at opposite ends of the law. Usmaan and his crew are frustrated because they cannot find any evidence that can lead them to Naved. The latter, on the other hand, has no existence in any civil record. Naved, though successful in evading the law, has his own struggles as he tries to climb up the political ladder of his business. Focusing on basic human traits such as greed, loyalty, power, friendship, love, and betrayal, 'Powder' lends gritty insights into the drug trade and legal issues in Mumbai's underworld.
6. Ghoul (2018)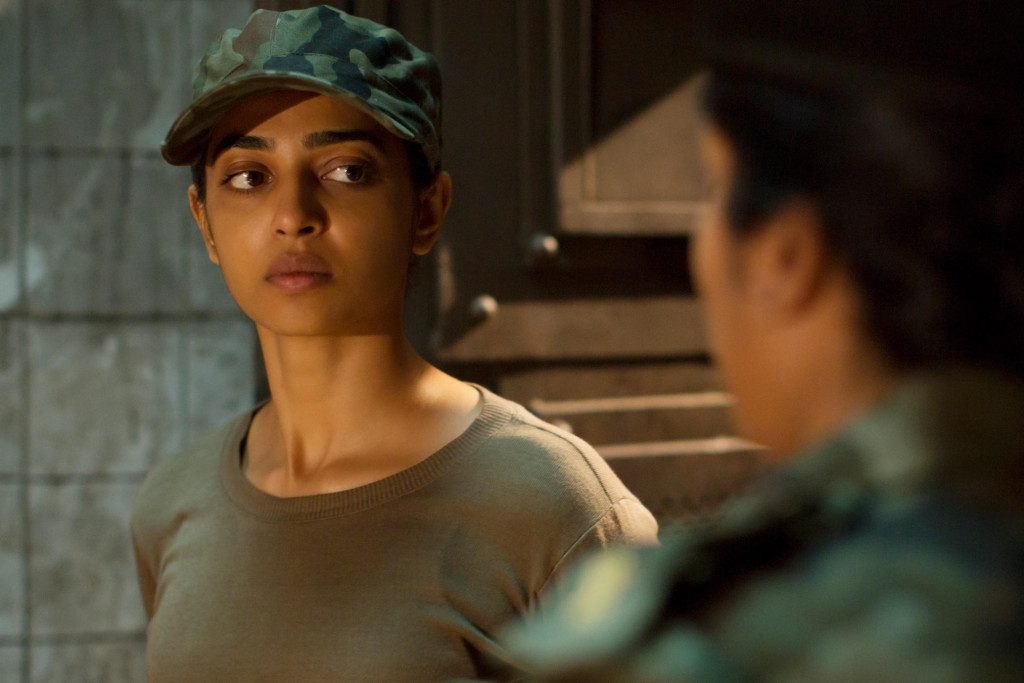 'Ghoul', the second Indian Netflix original show, is written and directed by Patrick Graham. Set in a dystopian future, this horror miniseries takes us to a fictional society ruled by fascism. The story chronicles the interrogation of a dreaded terrorist, named, Ali Saeed, conducted in secret government internment camp. But when he lands foot in the establishment, he unleashes a series of supernatural events that strongly point towards him being possessed by a ghoul. Starring Radhika Apte as the protagonist, Nida Rahim, it features Manav Kaul, Ratnabali Bhattacharjee, S. M. Zaheer, Mahesh Balraj, Rohit Pathak, and Mallhar Goenka in other prominent roles.
5. Dev (2017-18)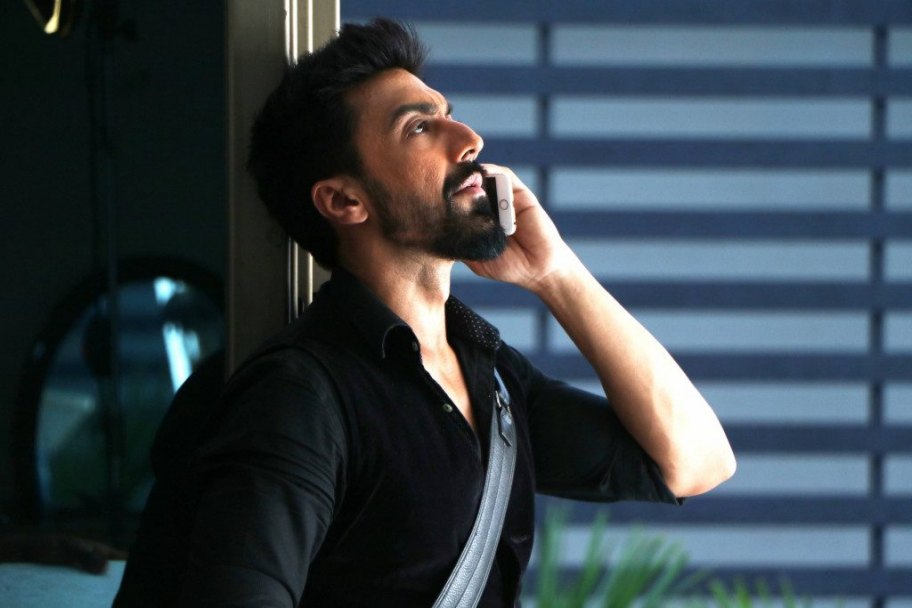 A suspense drama, 'Dev' introduces us to Dev Anand Burman, a detective who has his own personal demons. Starring Ashish Chaudhary as the protagonist, the thriller series chronicles the events in Dev's life, who has still not recovered after the death of his wife Mahek. Reclusive and introverted, he tackles various criminal cases with his partner, Inspector Amod Narvekar. However, the latter thinks that Dev murdered his own wife. Other characters featured on the show are Dev's landlady Zohra Aapa, who loves him like her son and Meera, who helps him in reassessing his life.
Read More: TV Shows Like Dexter
4. Agent Raghav – Crime Branch (2015)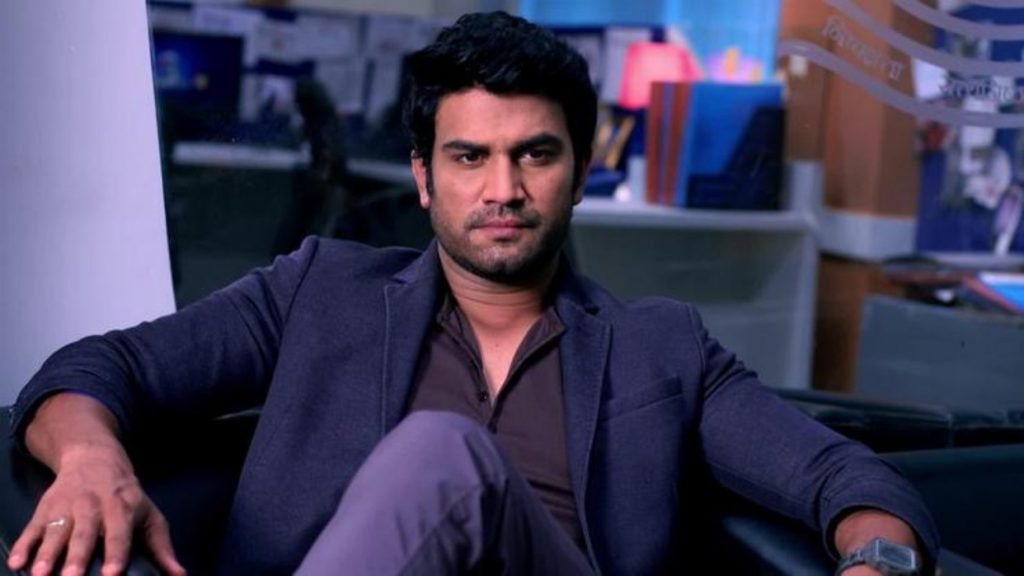 'Agent Raghav – Crime Branch', a fictional crime anthology series, stars Sharad Kelkar as Agent Raghav Sinha. Other actors in prominent roles are Aahana Kumra, Deepali Pansare, Danish Pandor, Jason Tham, and Mahesh Manjrekar. The show is centered around the handsome and charismatic Raghav, who has extraordinary observational and deduction skills. Blessed with an exceptional IQ, he can also read a person's mind and gauge his/her body language. After witnessing the death of his psychiatrist father at the hands one of his patients, when he was just 10, Raghav's sole mission is to uncover this killer. He then joins the Crime Branch Special Unit and now solves the most challenging cases, while delivering justice to notorious criminals.
Read More: TV Shows Like El Chapo
3. Delhi Crime (2019-)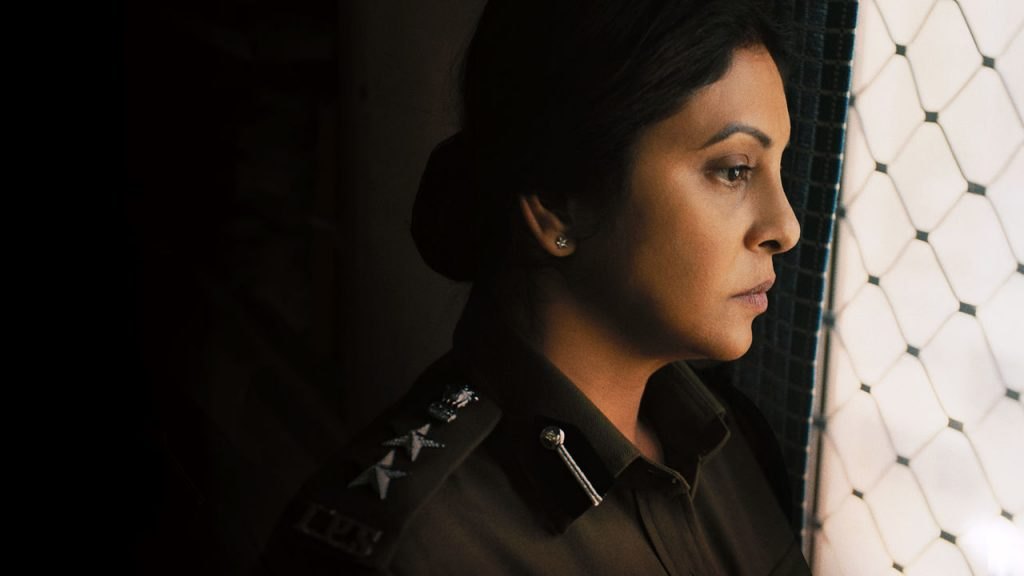 'Delhi Crime', written and directed by Richie Mehta, is an Indian anthology crime drama. It stars Shefali Shah as the protagonist, alongside Rasika Dugal, Adil Hussain, and Rajesh Tailang in other prominent roles. It was released on Netflix on 22 March 2019 and chronicles the events after the heinous Delhi gang rape of 2012. This incident had occurred in the vicinity of Munirka, South Delhi. The series follows the story after Deputy Commissioner of Police (DCP), Vartika Chaturvedi is assigned the task to apprehend the perpetrators responsible for this brutal assault. With time running out, rising pressure, and public outrage, Varthika and her team have to battle all odds, while spending sleepless nights to catch the criminals.
Read More: TV Shows Like Unforgotten
2. Anjaan: Special Crimes Unit (2018)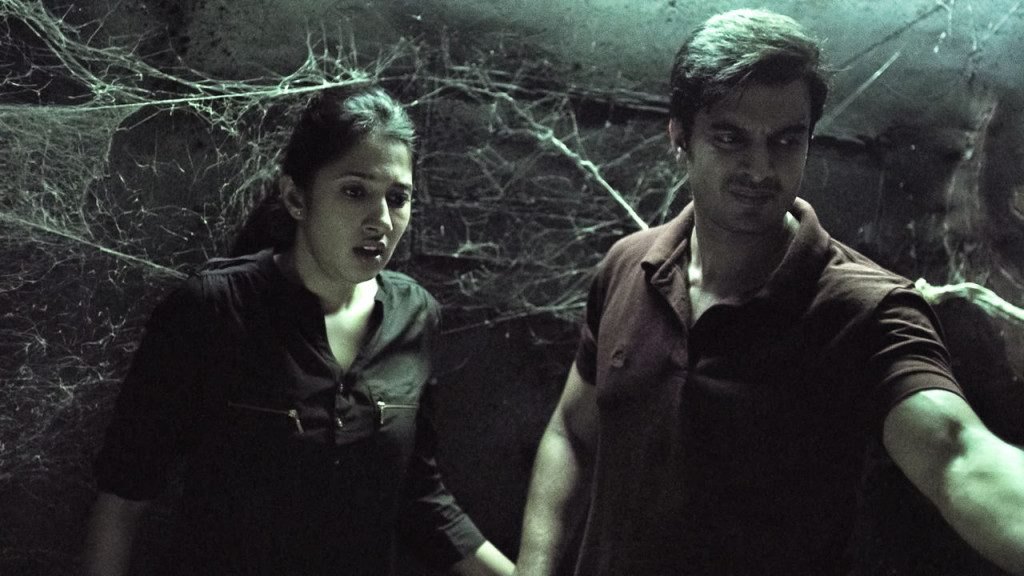 'Anjaan: Special Crimes Unit', starring Heena Parmar and Gashmeer Mahajani as the protagonists, is an investigative crime horror drama. The duo cracks cases which are connected to supernatural activities. The series introduces us to ACP Vikrant Singhal, who is in search of a gangster named Vanraaj. However, according to public belief, the latter is an evil spirit. But the logical and pragmatic cop does not pay any heed to these superstitions. On the other hand, his junior officer ACP Shivani Joglekar can view and communicate with the paranormal. As the duo takes up their seats in an abandoned police station of Mumbai Police, named Shaitan Chowki, they come across bundles of files filled with unsolved cases. The pair also stumbles on the case of Shivani's elder brother, Shiddhant Joglekar, who was murdered mysteriously with bullet wounds (but had no bullets). They soon connect his death to Vanraaj, because even Shiddhant was in charge of his capture.
As they try to solve the puzzle, Shivani and Vikrant are summoned for many other mysterious cases, most of them linked to the files of Shaitan Chowki. Meanwhile, Shivani communicates with supernatural entities who had been wronged in the past. In between, we also see Vikrant getting pieces of information about Vanraaj's whereabouts. But every time, he is unsuccessful in catching him. During their quest, the duo comes across a strange symbol from Brahmi script. The show then takes a shocking turn when Vanraaj kills Shivani one night and Vikrant vows to avenge her death. He soon uncovers a link between the symbol and an orphanage in Rajasthan. He reaches there and meets ASP Aditi Sharma, who can also see spirits and claims that Shivani has sent her to save Vikrant's life.
Read More: TV Shows Like The Village
1. Damaged (2018)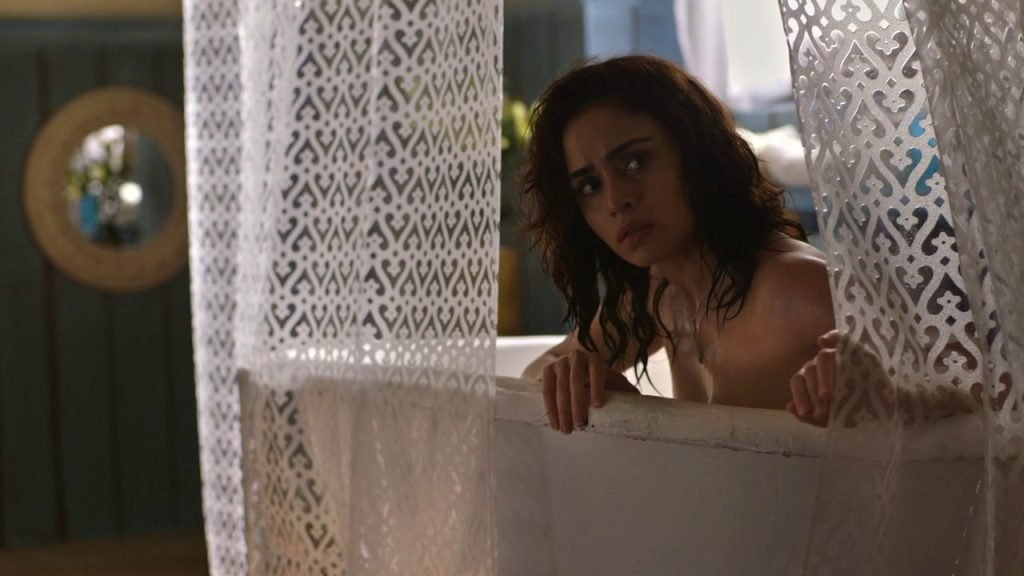 'Damaged' is a psychological crime drama that revolves around a female serial killer. Starring Amruta Khanvilkar and Amit Sial as the protagonists, it introduces us to the promiscuous seductress, Lovina, who is, in fact, a ruthless serial killer. Having no remorse or guilt for her crimes, she is investigated by the equally brutal, angry, and trigger-happy cop, Abhay. After a famous painter mysteriously disappears, the police are assigned to solve the case. But as the investigation progresses, they find that there are several other young men who have vanished and never reappeared. When Lovina is targeted as the prime suspect, it leads to the onset of a cat and mouse chase between her and the police, under the leadership of Abhay.
Read More: TV Shows Like Sacred Games